Last year several new recruiting tactics were introduced. This year, we've seen them adopted and implemented. And many of these modern methods will shape the hiring process in 2019.
We've analyzed many of these new tactics and technologies. Some are fleeting trends soon to be forgotten. But some of these new methods would be worth implementing. The following 7 recruiting trends are the methods we believe will continue into 2019.
Go mobile
Earlier this year, Google announced they were moving to mobile-first indexing. Search engine optimization may not have been a top priority of recruiters in the past, but this update is worth acknowledging.
Google makes changes for two reasons:
To benefit the searcher's experience.

To adjust to searcher's habits
Today more candidates are conducting their job search on a mobile device. But that doesn't mean the industry is following suit. Although mobile platforms have been around for quite awhile, many recruiters haven't adopted this change.
In a recent study, 45% of job seekers said they use mobile to hunt for jobs at least once a day. And 89% of job seekers use mobile platforms for job search. Today, 16% of applications are submitted via mobile. To be effective, your recruiting strategy should allow candidates to easily interact on a mobile device.
Say goodbye to paper resumes
Speaking of applications, the future is signaling the end of the paper resume. Organizations are beginning to place more importance on soft skills. Beyond a paper document, social media profiles and video submissions can more accurately demonstrate a first impression.
For the company hiring this means keeping up with trends and being able to accommodate these technologies.
For job seekers, this means this means developing an integrated personal brand through social media profiles, digital portfolios, and even a personal website (if appropriate for the position).
Develop an attractive online profile
If companies want to attract top talent they need to portray an appealing environment. Social media is used to demonstrate corporate culture. Research shows that 79% of candidates review social profiles during their job search.
The reality of working for your company should be accurately portrayed across your social media. Strengthening employer brand was listed as a priority by 60% of organizations. Your website, social media, and online reviews should provide an accurate depiction of the company culture.
Realize the impact of artificial intelligence
It sounds like something out of a sci-fi movie, but artificial Intelligence is impacting the job market. The UK has already experienced the impact. In 2017, 66% of UK office employees requested the assistance of AI to accomplish their daily work.
This technology will impact the roles HR departments need to fill. Working with the assistance of AI will change the skills required of employees. Within the next fifteen years predictions indicate that 50% of employees will rely on the assistance of AI.
Consider flexible working conditions
The Gig Economy has impacted the job market in multiple ways. Not only are more workers moving to freelance positions, this trend is changing their expectations.
Research found that 65% of employees would pursue contract work if given the opportunity. This can be attributed to the many perceived benefits of such roles such as working from home. A 2016 survey reported that the ability to work remotely impacted 68% of candidates decision.
We don't anticipate the entire workforce to quit their traditional jobs for contract work. But the popularization of these non-traditional roles has changed employee expectations.
Take note of virtual reality
There's no shortage of video interview software. As we previously mentioned, video is able to demonstrate a more accurate first impression.
Video interview doesn't seem like it will be going away. Additionally, virtual reality and augmented reality platforms are being used for interactive hiring needs. Rather than answering the usual questions, virtual reality shows how candidates respond in practical settings.
Develop Talent Relationship Management
With an already competitive job market, Talent Relationship Management (TRM) has become an increasingly important recruiting tool. Unfortunately, many HR departments have overlooked the importance of cultivating the existing relationships within the organization in order to attract new talent.
History has shown that 40% of companies' best hires come from within. One study showed that utilizing TRM resulted in a 4% higher offer acceptance rate. Candidate Relationship Management (CRM) shouldn't be overlooked. Rather, it should be implemented alongside TRM in order to recruit the best candidate.
Summary
In order to recruit the right candidate, you have to employ modern hiring methods. Simply posting a job and waiting for the resumes to pour in may not work anymore. Today's job market requires a more proactive approach from both the recruiter and the candidate.
Finding top talent requires staying up-to-date on these trends. Depending upon the size and capabilities of your organization, you may not be able to adopt all these trends. But you should be aware of the expectations. As an organization, identify the weaknesses within your current recruiting methods and be willing to implement needed changes.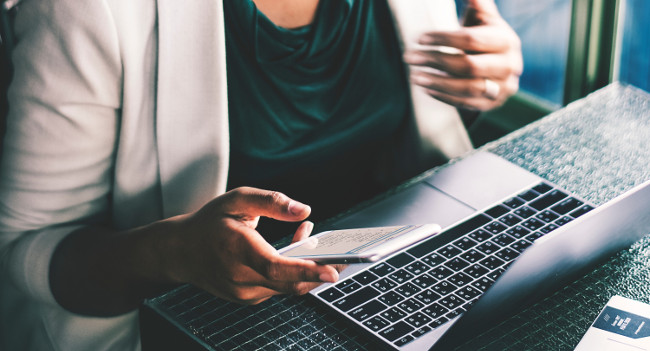 Managing your LinkedIn profile like a digital Rolodex could lead to countless missed professional opportunities.
 In spite of the many social platforms, LinkedIn remains the ideal social network for business professionals. According to the Society of Human Resource Management, more than 90% of recruiters rely on the platform to find candidates. And today, it's used in nearly every industry.
 Each year the platform continues to improve its interface to remain an invaluable networking resource for professionals. However, there are a few things you should keep in mind to ensure you're marketing yourself effectively on LinkedIn. Here are 7 ways to have an effective LinkedIn profile.
 Be active
LinkedIn is a powerful resource. But, to make the most of the social platform, you'll need to be socially active. Being an active user means engaging with your contacts by liking, sharing, and commenting on their activity.
 However, it can be difficult to interact with your contacts throughout the day. One of the simplest ways to be active is to download the mobile app. The LinkedIn app provides an easy-to-use interface that makes networking a breeze.
 Another part of being active is to ensure your profile remains current. Continually update your profile with projects you've worked on or presentations you've given. You can share your work by writing articles or posting pictures and videos. The goal is to provide content that will benefit your connections and make them want to interact with you.
 Becoming a member in groups is another way to be effectively active. LinkedIn will allow you to join up to 100 groups. Once you join a group you become connected to the members within the group. This causes your profile to show up in more search results when someone is looking for your skillset.
 Write an effective tagline
Your tagline, also known as your headline, should be optimized and captivating. It will default to your current job title if you don't change it. But this is what potential connections and hiring managers will use to find you. To ensure it's optimized, include words that you want to be discovered for. 
 Rather than allowing it to default to your current job title, use the 120 characters to give the reader a snapshot of who you are. Provide a brief description that is both interesting and engaging. A captivating tagline will motivate them to click on your profile link to read further.
Use keywords
In addition to your tagline, use keywords throughout your profile. Include keywords you want to be targeted for within your headline, your position titles, summary, experience descriptions, projects, certifications, publications, and anywhere else they can be placed.
 Currently there are more than 11 million active job listings on LinkedIn. If you want to be considered for a new opportunity, you'll need to include those words within your profile. Recruiters use keywords to search LinkedIn for the job description they're trying to fill.
 Look through jobs you're interested in, and make note of the specific skills and words used within the descriptions. Sprinkling those words throughout your summary and experience sections will help you connect with your desired opportunities.
 But don't stuff your profile with keywords. Injecting too many keywords is going to be obvious, and demonstrates poor communication skills. It will be obvious to the reader that the profile was created only for LinkedIn's search engine optimization.
Discover your niche
How are you going to stand out among the millions of people on LinkedIn? At first, this may be overwhelming. But the solution is to select your desired niche. Identify yourself as specifically as possible.
 You'll be lost in the crowd if you simply market yourself as a manager. To attract the attention of a hiring manager, present yourself as an IT Security Manager with a CISM Certification. Distinction will make you standout and make you a more attractive candidate to the appropriate hiring managers.
 Make sure your profile is complete
Don't be satisfied with an incomplete profile. Complete all sections, including education, certifications, and interests
 A complete profile will provide better position within search results. Be sure to include your information for all the applicable profile sections. As you complete your profile, contemplate your personal brand and the impact of the information you provide.
 Consider the details that will help you standout among the competition. Include any certifications you have, projects you've been a part of, or foreign languages you speak.
 Consider your images
There are two images within your profile you should pay special attention to: your profile image and your background image.
 Your profile image says a lot about the rest of your profile. It's often someone's first impression of you. Your photo should be professional and appropriate for your industry.
 The profile picture provides a personal connection for recruiters and hiring managers. An unprofessional or missing photo can seriously impact your job search. The image increases the likeliness of your profile being viewed by 40%.
 In addition to your profile picture, use a background photo for additional personal branding. Use a photo that you have the rights to and communicates what you stand for. The size of this photo is 1400 x 425 pixels and should be a .jpg, .gif or .png file.
Get recommendations and endorsements
Having the recommendation of your peers is one of best ways to improve your profile's social standing. It may be uncomfortable to request a compliment from a colleague, but offering to reciprocate the favor can make it feel more natural.
 Don't overlook the importance of endorsements. LinkedIn provides you complete control over your them. You can select the skills users can choose to endorse you for. You can also delete any undesired endorsements.
 Endorsements also provide a unique networking opportunity. Whenever LinkedIn notifies you of an endorsement say "Thank You" to your endorser. This is a great way to naturally start a conversation with someone.
 Final thoughts
Understanding the features of LinkedIn can impact the success of your job search. Knowing what areas to focus on will increases the opportunities of your profile being viewed by the right person.
 Implement these 7 suggestions within your LinkedIn profile to help you connect with the right person in order to obtain the job you're searching for.
Networking events sometimes feel like speed dating. Talk to as many people as you can until you find a mutually beneficial connection. It can be less than comfortable.
These events are created with the best of intentions, but trying to create organic conversation in a manufactured setting can be difficult.
The thought of networking will cause you to reach for a stack of business cards or hide in the coat closet depending upon your personality. Rather then shuffling through your forced mental script of rehearsed questions, consider the following 5 ways to be effective at your next networking event.
Be memorable
We don't mean wearing a flashy tie. Be the man or woman who is remembered by what you say.
We're all used to the standard, "So, what do you do?" line of questioning. Simply being prepared for these standard questions can leave an impression.
Come up with an honest answer that is engaging and makes the other person want to know more.
Donald Miller, best selling author and CEO of StoryBrand, gives the following example of a conversation between two people at networking event.
Other person: "So, what do you do?"
You: "You know how hard it is to make a healthy dinner every weeknight with all the stuff your kids have going on? Well, our company delivers homemade frozen dinners that are actually affordable, so parents can relax and enjoy time with their families at night."
As Miller explains, this method works because you're telling a mini-story with this type of answer. This also positions you as the person who can solve a specific problem. If the other person can't work with you at the present time, they'll be able to file your name away in their mental Rolodex as the person with a specific solution.
Be genuine
Vanessa Van Edwards, a human behavioral expert, and author of Captivate, tries to provide a "me-too!" moment for the other person in every conversation. "It makes us feel accepted. It makes us feel heard. And most importantly, it makes us feel calm," she explains.
Genuinely showing you care goes a long way. During most of these events, you're surrounded by people searching for what they can get out of the other person. But entering a conversation with the desire to solve their needs often results in mutual benefit. Maybe you'll get their business or maybe you'll just get the blessing of being able to help someone.
Show the other person you care by asking questions you actually want to know the answer to. Rather than the standard, "What do you do?" or "What brought you here tonight?" try the following:
What are you most excited about with your job right now?
What are you most excited about with your industry right now?
What's the biggest challenge you're currently facing?
How did you end up in your line of work?
What are you looking forward to this week?
Know where to stand
It may sound trivial, but the location you choose to stand in a room can make all the difference. Rather than backing yourself up into a corner, choose strategic high-traffic locations within the room.
More specifically, stand where people are walking away from – against the flow. Find a place where there is a natural traffic flow such as a few feet from the bar or hors d'oeuvres table. This will allow you to make eye contact and be in position to naturally engage other attendees.
Check your body language
In a recent interview, Van Edwards explained that you want to maintain open body posture. This shows the other person you are open to conversation and non-threatening.
A simple way to demonstrate open body posture is to show your hands. Van Edwards says this is a primal survival mechanism showing that we are not carrying a weapon. Conversational stature often causes us to place our hands in our pockets or fold our arms. Subconsciously this communicates that we are closed off or even untrustworthy.
It can be hard to avoid folding your arms as this can be a natural tendency for many. However, if you need to, hold a glass or folder to keep yourself from placing your hands in your pockets.
Have a plan of action
You can usually decide early on in the conversation whether you will want to stay connected with the person you've been speaking with. If you do, you'll want to have a practical way to follow up. But if you decide that you won't want to stay connected, you need to have a natural exit strategy.
If you desire to stay in contact, provide them with your business card and tell them you'll be following up with them. Depending upon the conversation, you may be able to offer to email them a helpful resource.
However, if you realize you won't want to stay connected beyond the conversation, you need to have a way to remove yourself from the conversation. Simply asking to be excused in order to attend to needed business before the next session can be a honest, natural method. You can also watch for a natural break in the conversation and cordially thank them for their time and wish them the best of luck with the remainder of the year. While you want to show genuine interest in the other person, you need to value your own time as well.
Summary
Depending upon the length of the event or conference, you may have several conversations, but you'll only have one or two memorable connections. Once the event is over focus on the conversation that you see providing the most direct benefit.
Today, it's easy to make connections, but developing relationships can be difficult. Developing these relationships requires you analyze yourself and be proactive. While searching for connections, you need to be the person someone wants to network with. Keep these five tips in mind to make the most of the next networking event you attend.
Resources:
http://buildingastorybrand.com/episode-96/
http://buildingastorybrand.com/network-without-being-annoying/
You have made it to the final interview for your dream job and now the conversation is winding down. The interviewer asks you: "Do you have any questions for me?" Now is not the time to say "No"! This is your moment to interject your own personality, comments and leave a favorable impression.
So many candidates fail to take advantage of this opportunity. Some of the best-qualified candidates fall short of the interview finish line and therefore, lose the job. Even if your interview went very well, the way you end the interview can make or break your chances of landing the position.
To help you cross the interview finish line, here are some effective exit statements to close out your interview:
1) Express your enthusiasm and interest. "This is an exciting position and just the kind of challenge I'm looking for. I feel that I'm the right candidate for this opportunity."
2) Summarize why you're right for the job. Reiterate your strengths and how they tie into the critical skills the company is seeking. Include several reasons why you should have the job.
3) Ask about any hesitations: "From what you heard today, do you think there are any issues or reasons that would prevent us from moving to the next step?" Address any hesitation.
4) Thank the interviewer for their time. Let the person who interviewed you know how much you appreciate their time, interest and consideration. Also, mention that you appreciated meeting their staff along the way (if others were involved in your interview).
5) Ask the final question: "What is the timeline for filling this position and when can I expect to hear from you?"
Make sure the interviewer's last impression of you is a good one. Closing out your interview with the right statements will significantly increase your chances of landing the job.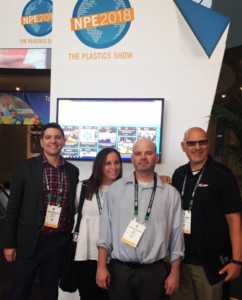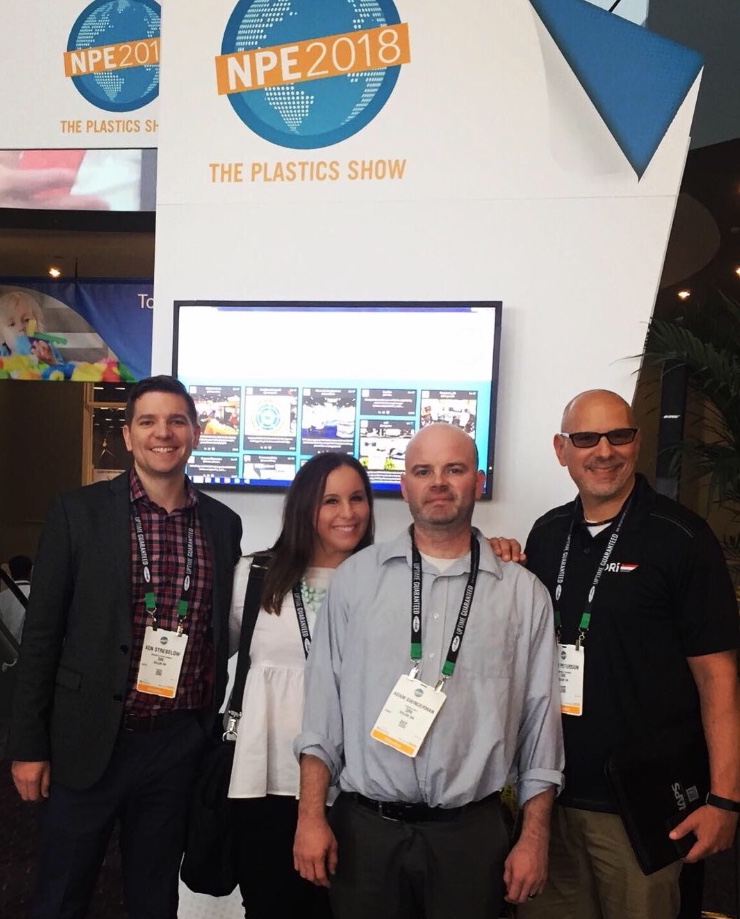 May 31, 2018
At the beginning of May, The Direct Recruiters Plastics and Flexible Packaging team attended NPE in Orlando, Florida. The show provided access to innovations, networking opportunities, technology, and ideas shaping the future of plastics. With over 2,180 exhibiting companies showcasing at NPE, it was the largest show in history. The DRI team enjoyed the show and shared their thoughts on NPE 2018:
David Peterson, Managing Partner of Plastics and Flexible Packaging
"This was my 3rd NPE and each one has been unique.  The buzz around industry 4.0 was exciting.  It's important for the plastics industry to continue to adopt newer technology.  This keeps the industry moving forward but also helps significantly in attracting the millennial generation as well as talent that will be graduating from college in the coming years. From a job perspective, Field Service and Engineering was in super demand especially with the OEMS. Several companies are looking for the exact same talent making the market super tight and competitive.  From the materials perspective technical service roles continue to be in demand. People that are able to talk tech but have a sales side to themselves are very valuable right now. From all companies we met with there continues to be concern at the executive level that pending retirements, with the lack of available candidates to backfill these roles, will be a major issue.  In general, we felt the "vibe" was very good, the weather was terrific, and overall it was a positive experience for those that attended.  My only complaint remains the same as always.  It takes two weeks for my back and feet to stop hurting from all the walking.  You?"
Adam Swinderman, Plastics and Flexible Packaging Executive Recruiter
"The technology at the show was great.  It was amazing to see where the industry is going.  The one thing that really stood out, was the sense of community there.  Everyone was very willing to help other people out.  This made the event a great opportunity to network and find ways to enhance one's career and for business to collaborate.  I'm very excited to see how things will evolve in the next 3 years when we all meet for the next event."
What were your thoughts on the show? Contact our Plastics team to discuss.
May 29, 2018
By Rachel Makoski, Director of Foodservice Equipment and Supplies
With it being the largest event in foodservice each year, it's no surprise that last week's National Restaurant Association Restaurant, Hotel-Motel Show broke its record for a fourth year in row with more than 715,000 square feet of space at McCormick Place from May 19-22. If you missed it, the show had more than 65,000 attendees from around the world bringing innovations in foodservice products, equipment, supplies and software to one place.
As it has been in recent years, the focus was on innovation, this year with food safety and sanitation standing out. I talked with start-ups just recently breaking into the space with new concepts, to the most recognizable brands in the industry, all with the same basic idea – innovating to become more user friendly, easy to clean and efficient, and aiming to bring product ideas that disrupt the market.
Below are just a few of the companies that I chatted with at the show.
Ice-O-Matic
With their new line called the Elevation Series, Ice-O-Matic has created a more modular unit with the environment and sanitation in mind. The Elevation Series cube ice machines are now easier than ever to clean with snap-in parts that are dishwasher safe. The equipment also offers groundbreaking technology that gives the unit a dual exhaust so that it can adapt to airflow requirements you need without an extra kit.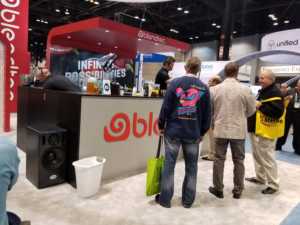 Blendtec
Mixing delicious samples for attendees, Blentec's booth was booming with attendees. Last year Blentec took a 2017 Kitchen Innovation award for their Nitro Blending System, improving on sanitation and efficiency and saving on labor.
Vulcan
Always at the forefront of foodservice innovation, Vulcan took a 2018 Kitchen Innovation award for their SonicSafe Ultrasonic Scale Prevention for Steamers which eliminates limescale to prolong the life of steamers. And still gaining attention at the show was their 2017 Kitchen Innovation award-winning Gas Convection Oven, which offers easily removeable, dishwasher-safe doors.
Broaster
In business for more than 60 years and known for its signature fried chicken programs, Broaster aims to offer an experience, not just products – and that it did at this year's National Restaurant Association Show. Right at the front of the North Hall, you would've thought Broaster was throwing its own party with an extensive and energetic display of their lineups.
Alive & Kickin' Pizza Crust
The Alive & Kickin' Pizza Crust booth was hosting lines of attendees waiting for their turn to get a slice of pizza on their variety of crusts. One of their sales reps said they were seeing great responses this year. With a variety of delicious recipes, from Focaccia to Quinoa, Crushed Flax & Honey, Alive & Kickin' sells into retail, foodservice and deli settings.
What were your thoughts on this year's NRA show? What innovations did I miss? Reach out to me if you'd like to discuss!
*For more information on our Foodservice practice area, see https://www.directrecruiters.com/food-service-equipment/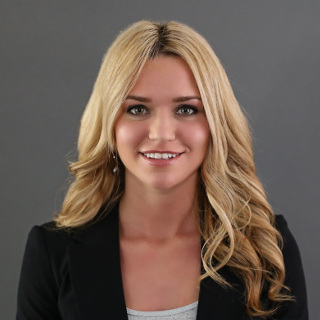 Rachel Makoski
Director of Foodservice Equipment & Supplies
440-996-0871
rmakoski@directrecruiters.com
May 16, 2018
By Norm Volsky, Director of Mobile HIT
Earlier this month I attended ATA in Chicago, the world's largest telehealth innovation and networking event. With over 4,500 participants at the event, I was able to meet with many leading professionals in the industry. Specifically, I enjoyed meeting with 14 innovative companies to discuss the new and interesting things they're doing in the healthcare and telehealth industry. Below I have highlighted these companies with an overview of each company and some of the new initiatives they're taking in the space.
Agile Health: Mobile health engagement vendor creating digital conversations to improve population health and achieve better healthcare outcomes through lasting behavior change. Agile intelligently and seamlessly blends automated and live coaching support to deliver a suite of highly interactive, evidence-based programs with a substantive record of clinical validation and proven results. Agile has an 85% engagement rate, a 25% reduction in total cost of service, a 46% reduction in readmissions at 90 days, and 4.75 of 5 patient satisfaction rate.
Analyte Health: Care enablement platform that helps consumers better own their health. Analyte allows consumer to do lab testing in the comfort of their home and get lab diagnostic information and test results quickly and accurately. Not only is Analyte speeding up the time of diagnosis, the simple and convenient platform encourages consumers to get tested for conditions that they would have put off otherwise.
CareDash: Doctor Review platform that makes it easy for consumers to find, compare and review doctors. CareDash is hell-bent on bringing transparency to the healthcare market and developed a tool to notify patients if their doctor has accepted money from Pharma companies. The peace of mind CareDash provides its users is invaluable to patients who are not sure if they should be on a certain medication. This type of info can help the entire healthcare system fight the opioid epidemic.
CirrusMD: Text first virtual care platform that gives patients instant access to healthcare. Having 4 of the largest 10 health plans in the country as customers, CirrusMD delivers impactful interactions with in-network doctors for millions of patients. 70% of virtual visits require no additional follow-up resulting in major cost savings for the entire healthcare system.
Fitango: Care Management and Patient Engagement vendor helping its customers move towards value-based care. Their HIPAA compliant solution enables all the stakeholders to communicate including: Care Managers, Care Givers, Providers, Network Managers, the Patient and their family. Fitango's approach is preventative in nature and is geared towards the post-acute setting. Recently the company launched Oncology Pathways which is a precision oncology platform. In addition, Fitango launched an advanced care planning module for end of life situations which helps family members navigate through very difficult decisions.
GlucoMe: Digital Diabetes Care company that simplifies the way patients, caregivers and providers manage diabetes. By combining diabetes monitoring hardware, mobile app solutions and cloud-based computing, which supports their Digital Diabetes Clinic, GlucoMe enables healthcare professionals to continuously monitor their diabetes population. Based in Israel, GlucoMe works with the top HMO's in Israel. Partnering with Apollo Sugar Clinics allows GlucoMe to potentially help hundreds of thousands of diabetes patients manage their condition in India. Also, a new parternship with Diaman in Latin America is expanding GlucoMe's global reach. A year ago, industry veteran John Erickson was appointed to be EVP and GM of North America.
Intelligent Retinal Imaging Systems: IRIS' Diabetic Retinopathy Diagnostic solution helps caregivers prevent their patients with diabetes from going blind. Its early-detection screening platform provides an end-to end-solution for primary care including patient identification, diagnosis, reimbursement and referral. This allows its customers to increase access, improve care coordination, reduce costs and achieve HEDIS compliance. The number-one leading cause of blindness in adults is diabetic retinopathy - and 95% of vision loss is preventable with early detection which is the problem IRIS helps to solve. After winning a Microsoft 2017 Health innovation award, IRIS was also featured at the Microsoft Build Conference 2018 this past week for their work on Artificial Intelligence algorithms to enhance the identification and diagnoses process for diabetic blindness.
InTouch Health: Made big news in acquiring Reach Health which was announced at the show. Offering secure, reliable and scalable telehealth, InTouch has 130+ Health System customers at over 1750 locations. They provide over 30+ use cases and were recognized as a category leader for virtual care platforms by KLAS with a score of 90.1 out of 100.
Medici- Created WhatsApp for healthcare with an emphasis on user experience allowing patients to avoid waiting rooms, save time and money and get treated faster. Medici built a business platform for providers to communicate HIPAA compliantly with their patients and "unchain their practice." The text, phone and video capabilities allow for seamless communication, e-prescribing and referrals. Providers can also bill via the app which caters to patients with high deductible plans. Medici launched in South Africa last year and is looking to expand their international footprint. Veterinarians have started using the Medici app which is an entire new market vertical for the company.
Medsolis: Care Management and Patient Engagement vendor offering a BYOD app that was named a Top 10 Telemed company by CIO Review and won the Most Innovative Care Management Product award from Frost and Sullivan (out of over 50 vendors). With the ability to personalize, automate and humanize, their solution is extremely interactive and loved by patients and care teams. Their 'My Goals' module allows a patient or care team to set out goals and the simple and interactive platform allows them to track the patient's progress on their way to reaching their goals.
Pillsy: Smart pill caps and software system that provide smart reminders for patients to take their prescription medication correctly. By levering Bluetooth (low energy) smart caps for their patient's pill bottles, Pillsy reduces the cost vs. older generations of smart pill bottles while providing a modern user experience. The software was designed to be super user friendly and simple, resulting in a nearly instantaneous setup when the product is distributed by pharmacy. In addition to selling to consumers, Pillsy also has an enterprise platform that helps organizations manage medication adherence across their patient populations
Trapollo: Enables payers and providers across the United States to have collaborative relationships with their patients/members. With the infrastructure of being a Cox Communication owned company behind them, they can provide their customers unmatched services with their remote patient monitoring program design, management and logistics expertise. Trapollo's integrated solutions deliver keen insights that help clinicians monitor a patient across the continuum of care inside a patient's home, helping them manage chronic conditions and comorbidities. Trapollo realizes that their employees might be the only voice a patient hears all day and their goal is to "have an attitude of compassion and love as they help solve any technical issues they might experience while enrolled in a program." Recently Trapollo hired Cox veteran executive Mike Braham to lead the company into explosive growth.
Vivify Health: Remote Patient Monitoring Platform helping move the industry toward value-based care. Helping its patients manage their chronic disease, Vivify is one of the leaders in mobile population health management. In 2017 Vivify was awarded a patent for extending EMR's with Digital Health. UPMC which is a customer's of Vivify did a presentation at the show explaining how Vivify has helped them improve patient outcomes in their health system.
Zipnosis- Provides its customer a significant ROI which has been proven to convert 25% of patients from the telemedicine platform to in-person customers with an average spend of $3K per year. The providers that were using the Zipnosis platform met guideline adherence up to 95%. Key customers include: Baylor Scott and White, UCLA Health and Mission Health. In April, Zipnosis added post-surgical care services to its telehealth platform. Zipnosis also partnered with AAFP which gives thousands of family physicians access to their telehealth platform.
ATA was a great event and I was thrilled to meet with these great companies. Please reach out to me if you'd like to discuss your insights from the event or if you'd like to chat about the telehealth industry in general.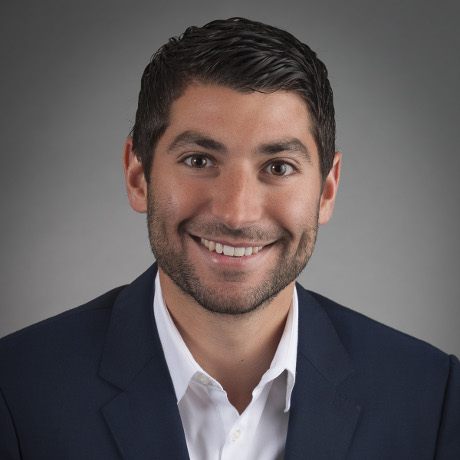 Norm Volsky
Director of Mobile HIT
nvolsky@directrecruiters.com
440-996-0059
Categorized:

DRI Recruiter Insights, Events

Tagged:

ATA, ATA 2018, event recap, headhunter, Healthcare IT, HIT, Norm Volsky, recruiter, recruiting, Telehealth
HIMSS 2018 is less than one week away and the DRI Healthcare IT team is gearing up to join thousands of professionals to learn, network, and collaborate at the leading health information and technology conference. As the DRI HIT team attends annually, there are five key tips and tricks to remember each year, or to take along with you as a first-time attendee.
Be prepared before you leave for the conference. Do your research regarding keynote sessions, exhibitors, and educational sessions and be sure to establish what your goals are for the conference, what you plan on attending, or who you would like to meet. This will give you the opportunity to make a game-plan for the conference, and allow you to schedule meet-ups with other attendees. Downloading the HIMSS18 Mobile app can also help you plan.
Get involved on social media before, during and after the show. Connecting with HIMSS Facebook page, as well as the HIMSS Twitter handle is just one extra way of networking and following what's happening at the conference. Use the hashtag #HIMSS18 on Twitter and be sure to post your photos and insights including it to gain more traction with other attendees.
Wear comfortable shoes, your nametag, and bring business cards and snacks. Being such a large conference, you will be doing a lot of walking; do yourself a favor and wear shoes that won't hurt your feet, and snacks to keep you fueled all day. In addition, you should be prepared to brand yourself from wearing your nametag to handing out multiple business cards to other industry professionals.
Take notes. Stay focused during the event, be sure to write down who you meet, interesting facts you learn, or reminders for follow-up after the conference. Listen and observe attentively and engage with as many professionals as possible.
Enjoy the conference! Whether it is your first time attending, or you are a HIMSS conference veteran, enjoy the opportunity to connect with others in an environment focused on Healthcare IT and how to make it even better as a whole.

As we prepare to put these five tips into action, let us know about your experience at previous HIMSS events, what you are looking forward to, or if you have tips to add to our list. If you are attending HIMSS, the DRI team would be happy to schedule a time to meet up with you to network. Please contact a DRI team member to set up a convenient time to network!
February 14, 2018
By Christy Fox, Director of Marketing
What is the difference between management and leadership? To some, the words might seem interchangeable, however, this is not the case. Professionals across all industries should try to find a balance between the two to lead a successful team.
Here are six points outlining the differences between management and leadership. Where are you excelling and where are you lacking in your management or leadership roles?
Leaders are inspirational and work to take their team to the next level.
Managers execute day to day tasks and make sure day-to-day operations run smoothly.
Leaders influence people; many come to leaders for advice.
Managers have subordinates who just work for them.
Leaders take risks that might take time, and resources, but will be worth it in the end.
Managers eliminate risk and get tasks done in specific, set timeframes.
Leaders think long term with goals and vision.
Managers focus on short term tasks and accomplishments.
Leaders are typically very people oriented.
Managers are driven by numbers and rational problem solving.
Leaders are proactive in building a strategy.
Managers are reactive to a strategy that has been built and they execute it.
Not all managers and leaders are built the same, but a strong combination of the points above can push you from just managing people to leading people, and drive your team to be more successful.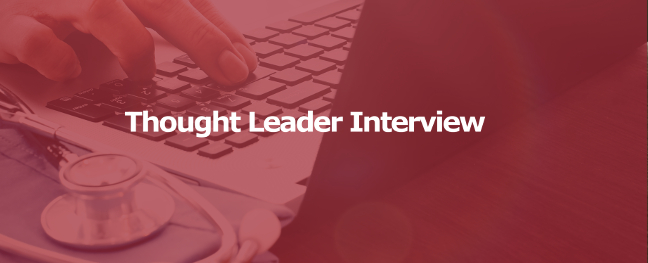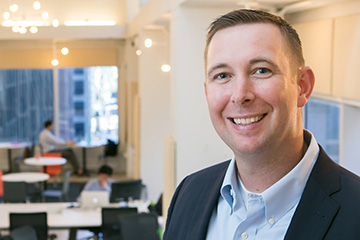 Norm Volsky, Director of Mobile Healthcare IT had the opportunity to interview Tim Coulter, COO of PreparedHealth. Mr. Coulter shared insights about his career in healthcare, as well as the interesting initiatives PreparedHealth is taking to help people get well faster in the comfort of their own home.

 Please tell us about yourself and PreparedHealth.
My name is Tim Coulter and I'm currently the COO of PreparedHealth. I've been working in healthcare for the last 15 years or so. PreparedHealth was founded by my good friends, Ashish Shah and David Coyle who I met at our last company, Medicity. David was also the co-founder of Medicity and Ashish was the CTO while I ran various departments in finance, professional services, and account management.
 PreparedHealth is focused on helping people get well faster and stay well longer in the comfort of their home. We believe there's a better way to coordinate care that happens outside of the hospital, a way that empowers the patient, connects personal caregivers and care providers, and enables payers to keep their members healthier, safer and happier at home. With the enTouch Network, everyone stays connected in real-time, receiving care updates as they happen, and improving the odds a patient's in-home care will be a success. From home-based providers to hospitals and health systems to health insurance plans, we're transforming the industry by leveraging technology and data to optimize care and improve outcomes for patients.
 What led you to pursue healthcare in your career?
 Like most people who work in healthcare, I was motivated to pursue this career based on a number of personal experiences. I spent most of my 8th grade year in and out of hospitals due to a bacterial infection which would lead to several open-heart surgeries. I was able to make a full recovery but would spend the next several years trying to coordinate follow-up care between a variety of specialists with the inability to share medical records. Every time I showed up at a new specialist after starting college, moving for work, etc. I would have to essentially start over. This experience initially drew me to the healthcare field and ultimately led to working at Medicity to help solve this problem – I instantly connected with the idea of using my career to not only provide for my family, but also help others solve the various inefficiencies of our healthcare system.
 Fast forward about 25 years from my childhood experience and I would run into another medical scenario which connected me specifically to PreparedHealth's mission - which was my father being diagnosed with liver disease. Trying to coordinate communication between my mom, my brother, and myself was difficult enough, but then throw in the complexity of trying to coordinate with the actual doctors, nurses, home health aides, etc. along with my dad's confusion from his condition and we had a horrible time knowing how to help. Even just getting clarity on what the actual initial diagnosis was, was extremely difficult.
 The other difficulty we experienced was knowing what options were available once the diagnosis was treated and he was being discharged from the hospital. Even though I had worked in healthcare for years, most of the post-acute world was still a mystery for me. Very quickly I had to learn the differences between home health, home care, hospice, palliative care, rehab vs skilled nursing, etc. - an experience which is common to many of us when our parents arrive at this stage of life. My dad really wanted to just go home and receive care there. Which ultimately, he has been able to do, and he is recovering wonderfully right now.
 PreparedHealth focuses on how to get people well faster and stay well longer in the comfort of their homes. How do you connect with this mission?
 90% of people want to age at home just like my father did. PreparedHealth's mission is to provide a platform that allows for post-acute providers and family caregivers to work together in a way that makes this desire possible. Ashish and David formed PreparedHealth based on similar personal experiences to mine and when I reconnected with them I was extremely excited to work with them again.
 What are the biggest challenges you are seeing in the industry right now?
There's a lot of noise within healthcare right now making it challenging to get our message across. The industry is inundated with constant policy updates from Washington to every vendor shouting many of the same terms - interoperability, big data, lowered readmissions, etc. Most of the discussion is focused on the hospitals and large health systems, but there aren't a lot of people talking about the home. We believe in the power of helping people age in the home and making the transition from hospital to home as seamless as possible, helping to make sure they don't head back to the hospital for an unnecessary reason. With this, we're trying to reach the post-acute providers, including home health, hospice, home care, geriatricians, skilled nursing facilities, and more. This area has historically been fragmented and lacks the data that the hospitals are just now figuring out how to use. We're excited to empower these providers by bringing more transparency and more coordinated care.
What interesting new projects are you working on?
 Our main focus is building our enTouch™ network. We're seeing some incredible results the more it grows and the more service lines that join across the post-acute spectrum. Our home health partners like BAYADA Home Health have helped lead the way for new upstream partners with skilled nursing facilities like Genesis Powerback locations and hospitals like Centegra in Illinois.  As more partners join, they are completing the care continuum and making the transition from hospital to home more coordinated. At the same time, we're investing heavily in DINA, our digital nursing assistant. She uses data-driven AI and machine learning to push proactive care recommendations so that no patient falls through the cracks. She's also leveraging data to help our providers make evidence-based care transitions.
What strategies do you use at PreparedHealth to retain top talent?

We are a young company that is growing quickly, so it's a balance of putting a focus on retaining our people, not just on recruitment. We are really picky about who we bring on, and not just from a talent perspective, but from a culture fit. You spend a lot of time with your team, so make sure they are kind, genuine people that want to make a difference. We also make sure that we invest in our employees, making sure that PreparedHealth is a place you can build a career.
 What exciting new trends and changes do you expect to see in the industry in the next 5 years?
 Healthcare is on the cusp of making some exciting changes. It's an old, slow moving industry that is apt for change. Artificial Intelligence is going to make a big difference across the board from diagnosis and care to care management and will help put all of the data being collected by EHRs to use in interesting ways. There will be a greater transparency and communication in healthcare including caregivers and family members being a part of the conversation. Large corporations are already joining forces to make changes in how care is paid for and delivered.
 But, the biggest trend will be for healthcare to move back to the home. The growing boomer population wants to age in their home and more care providers are switching to that same mentality - they just need the tools to make it efficient and transparent.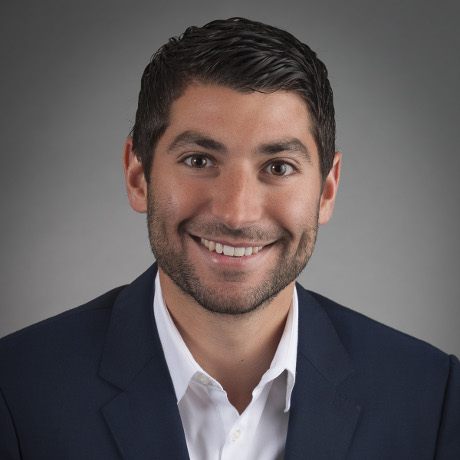 Norm Volsky
Director of Mobile HIT
440-996-0059
nvolsky@directrecruiters.com
Categorized:

DRI Recruiter Insights, Thought Leader Interviews

Tagged:

Career, Direct Recruiters, DRI, Healthcare, Healthcare IT, HIT, insights, Mobile HIT, Norm Volsky, PreparedHealth, recruiter, recruiting, Tim Coulter