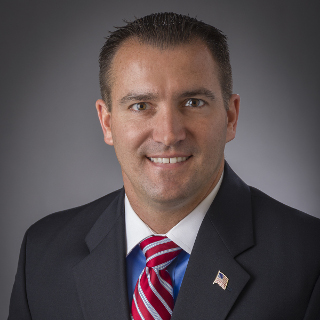 September 9, 2021
Solon, Ohio - Direct Recruiters, Inc. (DRI), Executive Search, announced that Tom Clark has been promoted to Partner. He currently leads DRI's Supply Chain & Logistics, Military Transition and Military Leadership Excellence practice areas. Tom also held leadership roles in DRI's Contract Staffing business and was instrumental in aligning the permanent placement and contract staffing businesses to offer clients total, customized, performance-based recruiting solutions.
Tom joined DRI over six years ago after gaining extensive experience managing high growth, multi-division, multi-billion-dollar businesses. He is a former U.S. Army Captain and Airborne Ranger that led troops in combat in the global war on terrorism and served as a subject matter expert on logistics. Tom is the President of the Council of Supply Chain Management Professionals Cleveland Roundtable and has been involved in Toastmasters International for many years. His unique background and experience help him to identify and deliver exceptional talent in the Supply Chain and Logistics space.
According to Dan Charney, President, "DRI is proud to name Tom Clark as our newest Partner. Tom is a great leader, motivator and has been a great asset to our team. With Tom's leadership, we look forward to continued growth in our Supply Chain & Logistics practice area and DRI as a whole."
To contact Tom Clark, 440-996-0874 / tclark@directrecruiters.com.
Solon, Ohio, Sept. 1, 2021 – Direct Recruiters, Inc. is proud to be recognized by ERC as one of 99 great Northeast Ohio workplaces for top talent. This is the tenth time that our organization has received the prestigious NorthCoast 99 Award, making us a Legacy winner! 
NorthCoast 99 is an annual recognition program and event in its 23rd year that honors 99 great Northeast Ohio workplaces for top talent. "More than a business award or event, NorthCoast 99 is a yearlong research project that ERC established to help make our region a long-term destination of choice for companies and high-performing individuals. The data from this program helps employers stay current on organizational practices and understand what top performers want and need so they can be responsive," said Samantha Marx, Member Service Director at ERC, who oversees the program. 


NorthCoast 99 winners participated in a rigorous application process that asked for detailed information on how their organization addresses top-performer attraction, development, and retention in the following areas: organizational strategy, policies, and benefits; talent attraction, acquisition, and onboarding; employee well-being; employee engagement and talent development; total rewards; and diversity, equity, and inclusion. 
Dan Charney, President & CEO at Direct Recruiters, Inc. said, "We are thrilled to be ten-time winners of the NorthCoast 99 award! We strive to be named to this prestigious list each year, as we truly believe in building a culture that attracts and retains top-performing talent. We value our employees' hard work and recognize that they are the key to our continued success, and this award is a credit to their dedication." 
"Talent wins in today's labor market. The NorthCoast 99 winners know this so they continue to build progressive and innovative HR practices and benefits to attract and retain the best and brightest. We're thrilled to recognize the 2021 winning organizations and look forward to sharing their success stories," said Kelly Keefe, President of ERC.  
The 2021 NorthCoast 99 Awards program is sponsored by Anthem Blue Cross and Blue Shield; CareerCurve; Cleveland Magazine; ERChealth; Gino's Awards; Impact Architects; Maloney + Novotny; Meyers, Roman, Friedberg & Lewis; Oswald Companies; Staffing Solutions Enterprises; UKG; and Wayfind Creative.  
About Direct Recruiters, Inc.
Since 1983, Direct Recruiters, Inc. (DRI) has been recognized as the relationship-focused search firm that assists top-tier organizations with recruiting, acquiring, and retaining high-impact talent for mission-critical positions. Visit us at www.directrecruiters.com and follow us on Twitter @DRI_Inc. 
About ERC 
Since 1920, ERC has provided people data and HR services to help leaders make better decisions. Through our certified HR advisors, we offer consultative services, compensation benchmarking and data, workplace polls and surveys, networking, and cost savings opportunities.  We also offer virtual and classroom instructor-led training, on-demand learning, individual and team assessments, one-on-one coaching, and employee engagement services. In addition, ERC sponsors the ERChealth insurance program for Ohio employers. Additional information about ERC and our services can be found at www.yourERC.com. 
Dan Charney, President & CEO at Direct Recruiters was recently a featured guest on CEO Confidential Podcast. He shared the journey from the tough economic climate of the 2000s to present day, and how he weathered the storm to strengthen DRI as a company, as well as his leadership style. Dan outlined the importance of "making mistakes faster," focusing on good ideas, and being flexible in all business climates.
Hosted by Alex Gertsburg, Co-Managing Partner of Gertsburg Licata, CEO Confidential is a podcast about the good, the bad and the ugly of launching and growing a business. CEO Confidential regularly features CEOs and founders about their experiences, challenges, and triumphs as leaders.
To listen to the full episode, click here.
August 16, 2021
Direct Recruiter, Inc. is proud to announce that we been named to the Inc 5000 list. This will be the 7th time DRI has been bestowed this prestigious award. Inc 5000 is one of the most esteemed rankings of the nation's fastest-growing private companies. The list offers a unique look at the most successful companies within the American economy's most dynamic segment – its independent small businesses. DRI placed #2668 on the list (up from #3657 in 2020) with a 152% 3-year growth.
A comprehensive list of the Inc. 5000 results, including company profiles and an interactive database that can be sorted by industry, region, and other criteria, can be found at https://www.inc.com/inc5000/2021.
August 16, 2021
Solon, Ohio- Direct Recruiters, Inc. (DRI), Executive Search, is pleased to announce that Dan Miller has been named Partner. Dan successfully built and continues to grow DRI's Label & Narrow Web and Flexography practice area by providing customized human capital solutions for leading companies in the industry.
Joining the team nearly eight years ago, Dan began in DRI's contract staffing arm and then moved to the permanent placement arena, building the Label practice area. Dan excels in new business development, relationship facilitation, and connecting and acquiring top-tier talent for his clients. He brings extensive experience, passion, and drive to each search he executes.
According to Dan Charney, President, "We are excited to congratulate our newest Partner Dan Miller. Dan is extremely driven, dedicated and exemplifies DRI's core values each day. We are proud of his achievements and looking forward to his continued contribution to DRI's growth initiatives and goals."
To contact Dan Miller, 440-996-0868 / dmiller@directrecruiters.com.
June 15, 2021
Solon, Ohio - Direct Recruiters, Inc. is proud to be recognized by Hunt Scanlon as one of the Top 25 Cleantech/ESG Search Firms! The Direct Recruiters Energy & Sustainability and HVAC/R team is led by Partner, Matthew Cohen.
For the first time, Hunt Scanlon presented its annual roundup of the 25 most prominent executive search firms serving the Cleantech & ESG sectors. Applicants were recognized for their exemplary work, research, and implementation of business sustainability.
"Sustainability has become a strategic leadership issue in virtually every industry as enterprises rethink everything from product design to facilities strategies in the face of regulatory developments, increasing scarcity of resources and rising costs. Forward-thinking companies are appointing chief sustainability officers to proactively address these issues and turn them into opportunities for growth," according to the Executive Search Review, a Hunt Scanlon Media Publication.
Dan Charney, President of Direct Recruiters inc. said, "We are honored to be recognized by Hunt Scanlon as a top firm in the Cleantech/ESG space. It was a team effort to achieve this prestigious recognition. Matthew Cohen and his teams' constant thirst for knowledge and discovery help to guide our success in the Energy & Sustainability market."
May 6, 2021
Direct Recruiters was recently recognized on the Forbes Best Professional Recruiting Firms List for 2021. This prestigious award is presented by Forbes and Statista Inc., the world-leading statistics portal and industry ranking provider.
The America's Best Recruiting Firms 2021 ranking is based on an independent survey of peers and clients. Feedback from external recruiters, hiring managers at client companies, and job candidates were considered. Over 31,000 recruiters and 7,200 job candidates and hiring managers were invited to participate. More than 26,000 nominations have been considered in the final analysis.
Based on the results of the study, Direct Recruiters, Inc. is ecstatic to be recognized on the Forbes list of America's Best Professional Recruiting Firms.
View the entire list here.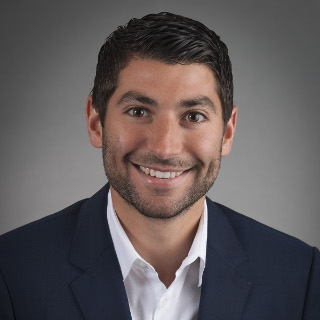 Direct Recruiters is proud to announce that Norm Volsky, Managing Partner and Practice Leader of Digital Health has recently been inducted as a new member of the prestigious Pinnacle Society.
The Pinnacle Society is The Premier Consortium of Industry-Leading Recruiters in North America. For 30 years, the Pinnacle Society has provided the nation's top recruiters a forum in which to exchange the business principles and placement techniques that led them to achieve, and allows them to maintain their success. With 80 members, the Pinnacle Society exists to help members maintain their reputations as the best recruiters in their individual niche markets.
Norm Volsky joined DRI as an intern in 2011, and quickly excelled in the recruiting industry. Today, he is Managing Partner and leads the Digital Health practice area, providing a positive experience for both clients and candidates in the industry. Norm consistently leads by example and is an excellent mentor to newer team members. His exceptional communication and leadership skills have played a major part in Norm's success, and receiving the honor of becoming a Pinnacle Society member.
Contact Norm Volsky: 440-996-0059 / nvolsky@directrecruiters.com
April 16, 2021
Direct Recruiters, Inc. is proud to announce that they have been named to Hunt Scanlon's Annual Search Industry Rankings for the third year in a row. Landing at #29 on the list, DRI was a part of 50 top firms generating over $3.9 billion in revenues collectively. Hunt Scanlon's annual top 50 recruiters list is a roundup of the largest, fastest growing executive search firms in the Americas.
To view the entire list, click here.