December 21, 2020
Solon, Ohio- Direct Recruiters, Inc. (DRI), Executive Search, is pleased to announce that Mitchell Herman has been named Partner. As an Executive Recruiter on DRI's Digital Health team, Mitchell works with many of the industry's fastest growing companies to recruit, secure and retain their human capital.
Mitchell joined Direct Recruiters in 2017 as a summer intern working with Managing Partner Norm Volsky before accepting a full-time role after graduating from The Ohio State University. He quickly excelled in the digital health space, bringing his impressive work ethic and positive attitude to each search. Mitchell exemplifies Direct Recruiters' core values, staying accountable to clients, candidates and coworkers and offering helpful advice and mentorship to team members.
According to Dan Charney, President, "We would like to congratulate Mitchell Herman on his new role as Partner. Mitchell's hard work and dedication to Direct Recruiters has been and will continue to be an asset to our team moving into 2021 and beyond. Mitch will play a pivotal role as we continue to work towards our aggressive growth initiatives."
To contact Mitchell Herman, 440-996-0875 / mherman@directrecruiters.com.
October 1, 2020
Solon, Ohio- Direct Recruiters, Inc. (DRI), Executive Search, is pleased to announce that Matthew Cohen has been named Partner. As Practice Leader of Energy & Sustainability and HVAC/R, Matthew has successfully built teams for the most innovative organizations in the industries he serves.
Matthew Cohen began at Direct Recruiters over eight years ago and has successfully started and expanded the Energy & Sustainability and HVAC/R practices. He brings enthusiasm and leadership to his practice and thrives when assisting both clients and candidates in reaching their maximum potential. Matthew adheres to Direct Recruiters' core values and has consistently been a part of training, development and mentorship initiatives for the company.
According to Dan Charney, President, "We are proud to congratulate Matthew Cohen on his new promotion to Partner. His hard work and dedication to Direct Recruiters has been and will continue to be an important part of our aggressive growth initiatives, and we thank him for his commitment to our team. We look forward to seeing what Matthew accomplishes in his new role as Partner."
To contact Matthew Cohen, 440-996-0860 / mcohen@directrecruiters.com
August 12, 2020
Direct Recruiters, Inc. is proud to announce they have been named to the Inc 5000 list, the most prestigious ranking of the nation's fastest-growing private companies. The list represents a unique look at the most successful companies within the American economy's most dynamic segment – its independent small businesses. Direct Recruiters has been part of the Inc 5000 six times, previously awarded in 2017, 2016, 2015, 2014 and 2013.
Complete results of the Inc. 5000, including company profiles and an interactive database that can be sorted by industry, region, and other criteria, can be found at www.inc.com/inc5000.
July 10, 2020 
Solon, Ohio- Direct Recruiters, Inc. (DRI), Executive Search, is pleased to announce that Kasey Fahey Kaiser and Josh Olgin have been named Partners. Both have been dedicated, top-performing members of our team, and have exemplified our core values throughout their years at DRI. 
Kasey Fahey Kaiser began at DRI over 7 years ago and has played an integral role in the success of the Healthcare IT, Payer/Health Plan Software and Life Sciences practices. She took on the responsibility of spearheading the Payer Practice through business development initiatives, implementing best practices to scale the team and providing top talent to the industry. In addition, Kasey brings her strong communication and analytical mindset to the DRI team in providing mentorship and training across not only the Healthcare IT team, but the entire company. Kasey also is founding member of the DRI Diversity Committee.  
Josh Olgin joined DRI in 2010, providing us with 10 years of high-level recruiting within the Robotics and Automation industries. As the Director of Robotics, Josh is known for his dedication, tenacity, and building strategic partnerships with both clients and candidates across the industry. He has laser-focus on finding the best possible talent to fulfill his clients' specific strategic needs. Josh is a member of RIA and has also been a speaker at both Advanced Design Manufacturing (ADM) and Design News' ATX events. Josh has also played an active role in mentoring DRI's newest employees and teaching them the skills necessary to be successful. 
According to Dan Charney, President & CEO, "Speaking on behalf of the current Partners and employees we are thrilled to congratulate both Kasey and Josh on their promotion to Partner. Achieving this level of success is extremely challenging, and we are very proud of Kasey and Josh for their hard work and dedication to Direct Recruiters. They both embody our Core Values and will play an integral part in helping us reach our aggressive strategic goals." 
To contact Kasey Fahey Kaiser, 440-996-0861 / kkaiser@directrecruiters.com. 
To contact Josh Olgin, 440-996-0585 / jolgin@directrecruiters.com. 
Direct Recruiters recently released its quarterly newsletter, The DRI Quarterly, for Q2 of 2020. Read below for DRI's latest news, information, tips and tricks.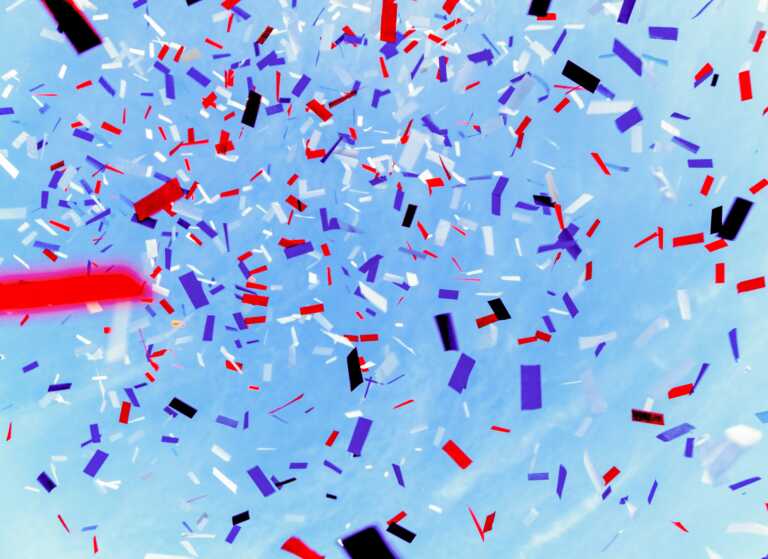 Direct Recruiters is proud to announce that we have been named to Plain Dealer's Northeast Ohio Top Workplaces list for 2020! Based on employee surveys, Direct Recruiters was evaluated as one of the best places to work in Northeast Ohio for the fifth time, ranking in the small business division. View the whole list here: https://www.cleveland.com/business/2020/06/see-the-full-2020-top-workplaces-winners-list.html
May 14, 2020
Hunt Scanlon's recently published, "Surge in Jobless Claims Continue" describes the economic state in the midst of the COVID-19 pandemic. Dan Charney, President & CEO at Direct Recruiters weighed in with his recruiting industry expertise and shared his outlook of the rest of the year. View the entire article on Hunt Scanlon's website: https://huntscanlon.com/surge-in-jobless-claims-continue/
February 26, 2020
David Peterson, Managing Partner of Plastics and Flexible Packaging recently wrote an article regarding trends impacting the plastics industry in 2020. Published in Plastics News, David's article titled '2020 Plastics Industry Talent Trends' covers hot topics such as sustainability, remote work, the candidate-driven market, and more. View the entire article here on Plastics News: https://www.plasticsnews.com/perspective/2020-plastics-industry-talent-trends
February 5, 2020
Last week Shawna Rosner, Director, Legal Solutions Group was quoted in a Cleveland Jewish News article, "Local Law Firms Retain Midwestern Values that Allow for Growth." As a Cleveland legal recruiter and specialist, Shawna discussed areas of growth within the legal industry. To read the full article, click here.
Shawna Rosner is a legal recruiter, assisting both law firms and corporate legal departments across the United States to find law firm partners, associate attorneys, in-house counsel, and more. For more information, contact Shawna Rosner at 440-971-1192 or srosner@directrecruiters.com.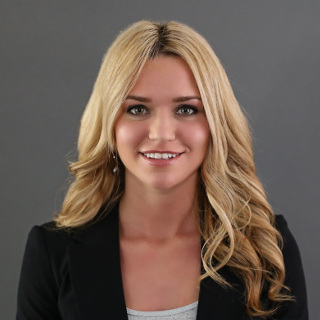 December 23, 2019
Rachel Makoski, Director of Food & Beverage and Foodservice E&S was recently featured in Poultry Times with an article outlining the importance of streamlining your hiring process to keep top candidates engaged.
Read the full article here: http://www.poultrytimes.com/eedition/page_cfb54ba4-fbf2-5739-90f8-5abdc9074e5c.html