Starfish Partners, an international investment and ownership platform for niched professional and mid to upper management search specialists, is proud to announce the acquisition of Raymond Search Group, a Florida-based firm that works throughout North America placing talent in Construction, Real Estate, Engineering, Architecture and Manufacturing. Raymond Search Group will work under the Direct Recruiters, Inc. (DRI) umbrella and will expand DRI's reach into additional industry segments.
Raymond and DRI along with Kaye/Bassman International (KBIC), Full Spectrum Search Group, the Sanford Rose Associates International (SRAI) network, and the recruiting industry's largest consulting and training firm Next Level Exchange (NLE) make up the current Starfish Partners family of companies.
Jeff Raymond, President of Raymond Search Group shared, "We're excited to join DRI's team. It will allow us to expand our footprint and our reach in the Construction, Real Estate, Engineering, and Architecture spaces in North America. DRI has a great team and a strong legacy. We're looking forward to adding to that legacy and continuing to solve the most complex recruiting challenges for our clients."
Starfish Partners provides capital for recruiting firms looking to scale, as well as exit strategies for owners seeking to secure value for their firm in cash and/or stock. It also provides liquidity and the ability to monetize some value while simultaneously providing equity opportunities for key producers and leaders.
"Several Starfish board members have known and respected the work Jeff and his team have done for many years. From the first time we spoke with Jeff, he checked all of our boxes and then some. We feel he is an innovator in our industry, and he will go out of his way to customize the best possible solution for his clients including having recruiting process outsourcing (RPO) solutions that will add value across DRI's existing and future client base. We are excited to welcome Raymond Search Group to DRI and the Starfish family of companies," shared Dan Charney, President of Direct Recruiters Inc.
Starfish Partners organizations have won multiple awards for the best places to work, workforce flexibility and charitable endeavors, and have ranked among the top recruiting firms nationally. Under the new alliance, the collective revenues of all SRAI offices with the search businesses and consulting organizations will exceed $300 million annually. All entities will maintain their brands, while many functions will become centralized where beneficial for the collective.
Learn more at www.starfishpartners.com
November 1, 2022
Solon, Ohio – Direct Recruiters, Inc. (DRI), Executive Search, is proud to announce that Jordan Freireich and Jaimie Bailey have been named Partners. Both Jordan and Jaimie are key members of DRI's Operations team and the first members of the team to be promoted to Partner. Their contributions to DRI's success have been evident over the years through their innovation, hard work and dedication.
Jordan began at DRI in 2013 and has played an integral role in DRI's growth. Starting out in DRI'S IT department then being promoted to Director of IT and then again being promoted and currently serving as Director of Finance and Operations. Jordan also earned his MBA while working full time. Jordan establishes financial policies, procedures, controls, reporting systems and manages vendor relationships in addition to the management of company technologies and software. He is known for his organizational skills and has always exemplified DRI's core values in each of the roles he has held. Jordan helped drive DRI's acquisition by Starfish Partners in September of 2022, opening the doors for continued growth and success for the DRI team.
Jaimie Bailey joined Direct Recruiters in 2017 as a Researcher for DRI's Hospital IT team. Due to her vast knowledge and invaluable skillset, Jaimie was promoted to Director of Research for DRI's Healthcare Technology team, managing a team of sourcing professionals. Jaimie has created a variety of company processes, onboarding, and KPI programs, and trains and mentors other research associates. As a 3-time winner of DRI's Researcher of the Year award, Jaimie Bailey is an indispensable resource for knowledge of the market, key competitors, and talent mapping, and has enhanced DRI's Research department immensely.
According to Dan Charney, President & CEO, "Our team is excited for the promotions of Jordan and Jaimie as Partners. Their success and achievements are admirable and worthy of recognition. Both have allowed DRI to scale and have helped create a foundation that sets the stage for growth throughout the entire organization including our sister Starfish companies. We are proud of Jordan and Jaimie for being true examples of DRI's core values and helping us reach our aggressive growth goals."
October 13, 2022
DRI is proud to be named a winner of the Weatherhead 100 for 2022. Recognized by Case Western Reserve University Weatherhead School of Management, the Weatherhead 100 awards were established to celebrate Northeast Ohio's spirit of entrepreneurship and to reward companies that serve as a beacon to all the region's businesses.
Winners for this award have been chosen based on revenue from 2017 to 2021. DRI is proud to be celebrating their 9th win of the Weatherhead 100 award.
Direct Recruiters, Inc. has been named a 2022 NorthCoast 99 award winner by ERC, the Employers Resource Council. The NorthCoast 99 award honors 99 great Northeast Ohio workplaces for top talent. This is the 11th time that Direct Recruiters has received the prestigious NorthCoast 99 award.
NorthCoast 99 winners participated in a rigorous application process that asked for detailed information on how their organization addresses top-performer attraction, development, and retention in the areas of organizational strategy, policies, and benefits; talent attraction, acquisition, and onboarding; employee well-being; employee engagement and talent development; total rewards; and diversity, equity, and inclusion.
August 24, 2022
Direct Recruiters, Inc. recently welcomed Guru Brandes-Swamy as Director of Analytics for the Healthcare IT and Life Sciences practice. Working closely with Managing Partner, Mike Silverstein, Guru will partner with clients to provide customized human capital solutions within the analytics space.
As a former leader in companies such as LetsGetChecked, Kyruus and Optum, Guru brings a wealth of industry experience and knowledge to his role in recruiting. He has over 20 years' experience in the Healthcare IT and Life Sciences space leading Professional Service and Client Success teams in EHIR, RCM, Digital Health, Real World Data and Real World Evidence (RWD/RWE) in large global organizations and high growth start-ups. Guru has a master's degree in Healthcare Administration from Clark University and master's certificate in Human Resources from Cornell University.
Managing Partner of Healthcare IT and Life Sciences, Mike Silverstein said, "We are excited to add Guru to the team as our Director of Analytics. His extensive experience and background makes him a vital asset to DRI, and I am looking forward to continued growth with Guru on our team."
Direct Recruiters, Inc. is proud to announce that we have been named to the Inc 5000 list for the 8th time. Inc 5000 is one of the most esteemed rankings of the nation's fastest-growing private companies. The list offers a unique look at the most successful companies within the American economy's dynamic private business sector. DRI placed #2993 on the 2022 list with a 180% 3-year growth.
A comprehensive list of the Inc. 5000 results, including company profiles and an interactive database that can be sorted by industry, region, and other criteria, can be found at https://www.inc.com/inc5000/2022.
July 18, 2022
Mike Silverstein, Managing Partner of Healthcare IT & Life Sciences was recently featured in HISTalk for an article he wrote, titled "The Changing Dynamics of Today's Healthcare IT Labor Market."
Mike shared insight surrounding the HIT labor market and the effects of COVID-19 over the past two years. The article goes on to cover the changes that health tech companies and health systems have seen, and what trends can be expected in the near future.
Read the full article here.
July 1, 2022
David Peterson, Managing Partner and Director of Plastics & Flexible Packaging at Direct Recruiters was recently featured in a Plastics News Article, titled "Demand for Labor Covers Management Ranks, too."
David gave thoughtful insight to the questions many professionals in the plastics industry have today. He talked about challenges with hiring that many plastics and manufacturing companies are facing, the lasting impact of COVID-19, what employers are looking for in candidates and vice-versa, and finally how the current economic climate is affecting hiring.
Read the full article at Plastics News here: https://www.plasticsnews.com/news/demand-labor-covers-management-ranks-too
Direct Recruiters, Inc. (DRI) is honored to be awarded a 2022 Top Workplace by cleveland.com and the Plain Dealer for the 7th time. The list is based solely on employee feedback gathered through a third-party survey administered by employee engagement technology partner, Energage LLC. The anonymous survey uniquely measures 15 culture drivers that are critical to the success of any organization. DRI proudly ranks 25th in the small business division this year.
"We are honored to be named to the Northeast Ohio Top Workplace list this year," said Dan Charney, President & CEO. "We place a high value on building a culture that attracts top talent at DRI. This award is a testament to our team's hard work and dedication towards building and growing our organization to be not only a leader in executive and professional search, but a top workplace in our region."
Since 1983, Direct Recruiters, Inc. (DRI) has been recognized as the relationship-focused search firm that assists top-tier organizations with recruiting, acquiring, and retaining high-impact talent for mission-critical positions. Visit us at www.directrecruiters.com and follow us on Twitter @DRI_Inc.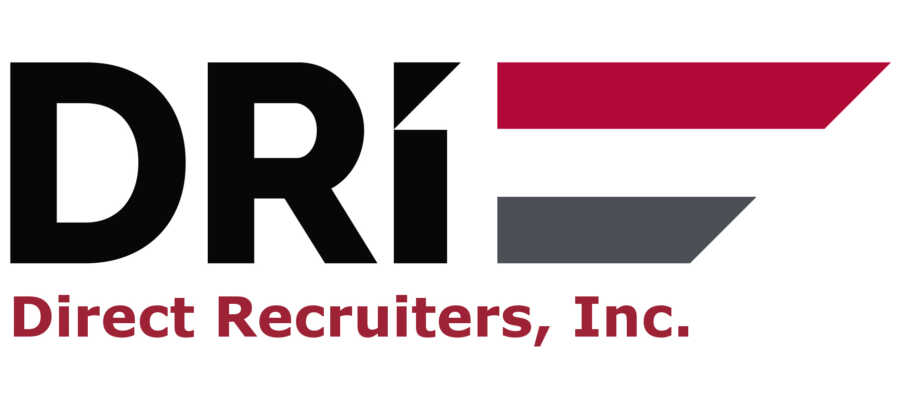 June 2, 2022
Solon, Ohio- Direct Recruiters, Inc. (DRI), Executive Search, has announced the acquisition of Sales Search International (SSI), a recruiting firm focused largely in placing software sales talent into leading technology firms. DRI is honored to carry on SSI's 35-year legacy, set forth by Founder, Doug Miller, who tragically and unexpectedly passed away in January of 2022.
DRI is pleased to welcome former SSI team members, Amy Ruddle and Kayla MacKenzie to continue to build upon SSI's accomplishments within software sales recruiting. With over 3,200 successful software sales searches, SSI had a track record of success in working with some of the top software firms in the United States. DRI's years of experience placing talent across various practice areas, paired with the former SSI's expertise in the space provides clients with unmatched software sales executive search services.
According to Dan Charney, President & CEO, "DRI is honored to welcome Amy Ruddle and Kayla MacKenzie to the team, and to carry out Doug Miller's strategic vision for SSI. We look forward to continuing to service our clients that are developing cutting edge software solutions across a wide variety of vertical markets." For more information about SSI joining Direct Recruiters, Inc., visit our webpage.