By Mike Silverstein, Managing Partner of Healthcare IT & Life Sciences
In spite of modern technology, data breaches remain a pervasive threat to business. With time, security hacks have become more frequent and more severe. To combat this growing threat, corporate America has begun to implement blockchain technology to provide advanced security measures. The healthcare industry is realizing the benefits of blockchain as well.
Facebook, Marriott, and British Airways were a few of the recent victims of catastrophic security hacks. The impact of such breaches can be felt for years and costs the company millions of dollars to repair.
In addition to social media platforms, hotels, and airlines, many hospitals around the country have been impacted by ransomware, misconfigured cloud storage, and phishing emails. No industry has been spared from the damage of security threats.
According to a recent study conducted by IBM and Ponemon Institute, the cost of a data breach in a major company averaged $3.86 million in 2018. But for the healthcare industry, that dollar amount can be even higher. On average, hospitals and medical facilities pay $380 per single compromised patient record, which is 2.5 times the global average when compared to other industries.
Birthdates, social security numbers, and payment history are a few pieces of information included in patient medical records. Given the sensitive nature of patient records, healthcare's privacy practices have remained complex and highly regulated.
As noted by Mayank Pratap in a recent article discussing the opportunities of blockchain technology, maintaining patient information is an important part of providing quality healthcare. However, this has been complicated by federal rules and regulations. "The major issue in providing quality healthcare services is the gap between providers and payers. The dependency of middlemen in the supply chain makes it even worse," said Pratap.
The current healthcare systems manage patient data in an outdated, uncentralized method. It causes information to be inaccessible and inconvenient to providers requiring the information. Frequently the lack of an efficient data management system prevents medical facilities from providing high-quality services.
Beyond privacy and security, outdated systems make it difficult for the doctor to diagnose and create a barrier for clinical trial reporting. Nearly half of clinical trials in the U.S. are unreported and up to 40% of healthcare provider data records are filled out with errors or misleading information. Clearly, these results reveal the need for improvement.
Blockchain has recently been introduced as a suitable solution. Using a centralized ledger that can be accessed by those requiring the information provides convenience and security. Blockchain was originally developed in 2008 as a core component of the digital currency, 'bitcoin.' Those outside of the digital currency space may be skeptical of how the technology could provide benefit to hospitals. However, the benefits of blockchain can be applied to any chronological record. At its core, blockchain is a "database that is shared, replicated, and synchronized among the members of a decentralized network." The distributed ledger records the transactions of the members within the network.
5 ways blockchain can benefit the medical industry
So, what improvements can healthcare facilities attain from a distributed ledger? Let's discuss 5 ways blockchain can benefit the medical industry.
1. Secure patient records

In a recent Forbes article, Jack Liu, CEO of ALLIVE, discussed using blockchain as a way to efficiently maintain secure records. "If patient records are recorded and stored in a blockchain-based system, they are secure and unalterable. Patients can grant permission to healthcare providers to access those records and to package new records into blocks that will become part of a permanent history of that patient."
Blockchain eliminates the security threats that exist with traditional record keeping. Records entered into a blockchain are not held locally and therefore prevent many of the data thefts.
2. Accurate patient records
Human error along with many other factors can lead to mismatched or duplicated records. But with the centralized ledger provided by blockchain, all data is tracked to a single longitudinal record. Each patient's record is attached to one unique patient identification.
Beyond making the job of record keeping more efficient, this allows the providers to deliver improved care. A longitudinal record allows the medical staff to compile lab results, treatments, and other pertinent medical histories.
3. Improved supply chain management

Managing a medical facility's physical product supply can be a logistical burden. Blockchain improves the supply chain management by monitoring an organization's product supply. It helps healthcare facilities track cycles, detect delays, prevent waste, and even manage supplier contracts.
4. Reduction of insurance fraud

Insurance fraud is a major concern in healthcare. Healthcare fraud costs the U.S. $68 billion annually. One of the unfortunate results is increased healthcare insurance costs.
Blockchain allows claims to be automatically verified where the network agrees upon the way a contract is executed. The validation-based exchange of blockchain results in fewer errors and less fraud.
According to Jack Liu, "A blockchain environment can eliminate a large portion of this fraud when providers and patients must enter their information and data to be verified, recorded and stored and health insurance companies must have access to that data."
5. Improved data collection of clinical trials

It takes 12 years, on average, for a drug to receive approval. The research is often conducted in decentralized means making the data collection difficult.
Clinical trials are another area of healthcare that would benefit from blockchain. "Blockchain would mean that results of clinical trials can be securely consolidated and efficacy demonstrated," Liu said.
Blockchain provides many obvious benefits to healthcare. But with any innovation, there will be resistance before widespread adoption. If the previously mentioned benefits are any indication, we could see blockchain changing the healthcare industry in the next few years.
Last year several new recruiting tactics were introduced. This year, we've seen them adopted and implemented. And many of these modern methods will shape the hiring process in 2019.
We've analyzed many of these new tactics and technologies. Some are fleeting trends soon to be forgotten. But some of these new methods would be worth implementing. The following 7 recruiting trends are the methods we believe will continue into 2019.
Go mobile
Earlier this year, Google announced they were moving to mobile-first indexing. Search engine optimization may not have been a top priority of recruiters in the past, but this update is worth acknowledging.
Google makes changes for two reasons:
To benefit the searcher's experience.

To adjust to searcher's habits
Today more candidates are conducting their job search on a mobile device. But that doesn't mean the industry is following suit. Although mobile platforms have been around for quite awhile, many recruiters haven't adopted this change.
In a recent study, 45% of job seekers said they use mobile to hunt for jobs at least once a day. And 89% of job seekers use mobile platforms for job search. Today, 16% of applications are submitted via mobile. To be effective, your recruiting strategy should allow candidates to easily interact on a mobile device.
Say goodbye to paper resumes
Speaking of applications, the future is signaling the end of the paper resume. Organizations are beginning to place more importance on soft skills. Beyond a paper document, social media profiles and video submissions can more accurately demonstrate a first impression.
For the company hiring this means keeping up with trends and being able to accommodate these technologies.
For job seekers, this means this means developing an integrated personal brand through social media profiles, digital portfolios, and even a personal website (if appropriate for the position).
Develop an attractive online profile
If companies want to attract top talent they need to portray an appealing environment. Social media is used to demonstrate corporate culture. Research shows that 79% of candidates review social profiles during their job search.
The reality of working for your company should be accurately portrayed across your social media. Strengthening employer brand was listed as a priority by 60% of organizations. Your website, social media, and online reviews should provide an accurate depiction of the company culture.
Realize the impact of artificial intelligence
It sounds like something out of a sci-fi movie, but artificial Intelligence is impacting the job market. The UK has already experienced the impact. In 2017, 66% of UK office employees requested the assistance of AI to accomplish their daily work.
This technology will impact the roles HR departments need to fill. Working with the assistance of AI will change the skills required of employees. Within the next fifteen years predictions indicate that 50% of employees will rely on the assistance of AI.
Consider flexible working conditions
The Gig Economy has impacted the job market in multiple ways. Not only are more workers moving to freelance positions, this trend is changing their expectations.
Research found that 65% of employees would pursue contract work if given the opportunity. This can be attributed to the many perceived benefits of such roles such as working from home. A 2016 survey reported that the ability to work remotely impacted 68% of candidates decision.
We don't anticipate the entire workforce to quit their traditional jobs for contract work. But the popularization of these non-traditional roles has changed employee expectations.
Take note of virtual reality
There's no shortage of video interview software. As we previously mentioned, video is able to demonstrate a more accurate first impression.
Video interview doesn't seem like it will be going away. Additionally, virtual reality and augmented reality platforms are being used for interactive hiring needs. Rather than answering the usual questions, virtual reality shows how candidates respond in practical settings.
Develop Talent Relationship Management
With an already competitive job market, Talent Relationship Management (TRM) has become an increasingly important recruiting tool. Unfortunately, many HR departments have overlooked the importance of cultivating the existing relationships within the organization in order to attract new talent.
History has shown that 40% of companies' best hires come from within. One study showed that utilizing TRM resulted in a 4% higher offer acceptance rate. Candidate Relationship Management (CRM) shouldn't be overlooked. Rather, it should be implemented alongside TRM in order to recruit the best candidate.
Summary
In order to recruit the right candidate, you have to employ modern hiring methods. Simply posting a job and waiting for the resumes to pour in may not work anymore. Today's job market requires a more proactive approach from both the recruiter and the candidate.
Finding top talent requires staying up-to-date on these trends. Depending upon the size and capabilities of your organization, you may not be able to adopt all these trends. But you should be aware of the expectations. As an organization, identify the weaknesses within your current recruiting methods and be willing to implement needed changes.
Nearly 75% of millennials expect flexible working conditions. And 68% of recent graduates say that being able to work remotely will impact their decision to accept a position.
 Applicants come with a new set of priorities. They expect more than a paycheck and solid benefits. The shift in philosophy has forced companies to implement flexible working conditions.
 However, adopting these changes can be difficult for companies. The pressure has caused concern for many leaders. But to implement a successful work from home program, an organization needs be aware of the benefits and the obstacles they may encounter.
 Know the obstacles
 Before your organization begins to provide flexible working conditions, there are potential obstacles you should be aware of.
 First, don't assume every employee wants to work remotely. It may sound appealing to roll out of bed and shuffle to your computer in your slippers each morning. But you may discover this is not the general consensus among your staff. Many employees still enjoy the social interaction provided by a traditional office setting.
 And don't assume every employee is cut out for it. Some people thrive within traditional settings. Removing the stability of an office environment could be detrimental for some. Managers are often your best resource to know whether remote accommodations will work. Typically, they know their team better than upper management.
 Technology will play an important role in establishing a successful work from home program. The last thing any company wants is for an employee to become an island. Implementing the appropriate technology to maintain communication will be important.
 Aspects of company culture that came naturally before may become difficult to maintain. Consider how you will maintain comradery while your team is still under one roof.
 Consider the benefits
 It's understandable to have reservations about a work from home program. But the cost savings alone can make it a no-brainer. Studies have shown than an employer can save $10,000 per employee each year by allowing employees to work remotely.          
 In addition to the cost savings, it gives you access to a larger talent pool. Facilitating employees working from home will allow you to attract employees who would be unwilling to relocate.
 5 steps to implementing a work from home program
 When your organization is ready to implement the program, there are five steps to consider.
 1. Test it
There are plenty of companies to analyze to know whether your organization can accommodate remote working conditions. Analyzing similar companies who have tried it before may provide your answer. But no matter how well you plan, you'll encounter unforeseen obstacles.
 Before you dive in completely, identify a couple employees who would be willing to test it out. There initial feedback will allow you to prepare a full roll out.
 2. Have a timeline
From the initial trial period to complete implementation, there will be details you'll need to work through. But you should develop a timeline. This will keep the plan on track and also answer the questions that will arise: "When can I work from home?"
 3. Work out the details
Allowing your employees to work from home will require new protocols. You might discover it's not as simple as providing a laptop and access to your company server.
 Teams working in different parts of the country will have to rely on different applications to provide seamless communication. Maintaining clear communication between employees will be important.
 As you work through the details, be sure to protect your company culture. It can suffer if regular events aren't scheduled. There won't be any more water cooler talk amongst a remote workforce. Foster communication through regular company outings or retreats. And if geography isn't a limitation, consider Friday happy hour or midweek yoga sessions.
4. Determine times of availability
A simple method to maintaining communication is establishing availability. There should be an expectation among employees as to when they will be available.
 As an organization, you can choose whether those hours are the same for everyone and if the hours need to be static throughout the week. Depending upon the organization's flexibility, you may decide to allow employees to choose their appropriate hours. But whether those are traditional hours or flexible, the rest of the organization should be aware.
 5. Identify which jobs can work remotely
Unfortunately for some, not all jobs can be done remotely. Some positions are just more suitable for an office setting. Define what roles will be available for remote work to set the expectation.
 Summary
 There are different factors to consider when implementing a work from home program. If your company decides to provide remote working conditions consider these five steps to ensure it works for both the company and the employees.
December 7, 2017
By Mike Silverstein, Managing Partner of Healthcare IT and Life Sciences
What's in store for 2018 when it comes to Healthcare IT issues and talent? Here are 7 hot topics and talent trends that will help to shape the workforce in the New Year:
Blockchain Innovation in Healthcare & Life Sciences. While Blockchain is not new to other industries such as finance or supply chain, technologists within healthcare now see it as a way to allow people to always have access to their healthcare records and have that data anchored, encrypted, and protected. This innovative technology is also helpful in streamlining processes, lowering operational costs, eliminating duplication of work and generating new ways to integrate in a sharing-based economy. In Life Sciences, Blockchain is also making inroads for clinical trials.
According to Deloitte, the healthcare industry is planning the most aggressive deployments of blockchain, with 35 percent of health and life sciences planning to deploy by 2018. Deloitte found that 28 percent of respondents across all industries said they'd already invested $5 million or more, while 10 percent have invested $10 million or more. Certified Blockchain Professionals will be in high-demand.
People Analytics Widely Adopted.
As more Millennials become managers, they are creating employee dashboards such as Microsoft's MyAnalytics for employees to help them better understand how their time is being spent on daily tasks, in meetings, on projects, and to measure their progress towards achieving company goals and initiatives. Ultimately, people analytics is meant to help managers and executives make decisions about their workforce.
Hospitals Building Own Apps to Transform Personalized Care.
Precision medicine by creating apps is an emerging approach for disease treatment and prevention that takes into account individual variability in genes, environment, and lifestyle for each person. In other words, it's personalized care. Hospitals such as Beth Israel Deaconess and Providence St. Joseph Health are building their own apps to transform the future of personalized care. As more hospitals build apps, HIT Programmers will be greater demand.
Cybersecurity Talent Wanted.
If you're a data analyst or cybersecurity specialist, hospitals and other healthcare facilities are probably actively pursuing you. Healthcare hiring is picking up due to the lack of hospital security measures being taken. Data breaches of healthcare systems have increased by about 23 percent since 2015. Weak points including electronic medical record systems as well as the current adoption of wearable technology for patients and clients need to be addressed immediately. While the crisis in cybersecurity grows, so does the staffing need. According to the Journal of AHIMA, researchers found a significant spike in job postings demanding health IT data security certifications alongside the advanced informatics competencies and IT infrastructure skills required to manage health information in the modern digital environment.
Increased Demand for Telemedicine.
A recent report from Grand View Research, states that the telemedicine market is expected to top $113 billion by 2025, with a growth rate of 18 percent.  The increased demand for self-care and remote monitoring, are significant factors driving telehealth growth.  Plus, there will be financial benefits for providers who offer it.  Some new policy changes in Washington are opening big opportunities for hospitals and health systems to drive more revenue from virtual care.
This means that HIT professionals will play an even bigger role when it comes to developing telemedicine services. By helping to create the telehealth infrastructure, HIT professionals can help make telemedicine profitable and a permanent fixture in healthcare delivery. 

Candidate-Driven Job Market Continues.
For most industries across the US, we're expecting the candidate-driven job market to continue and the Healthcare IT Industry is no exception. For HIT job seekers, this is great news. It means they have the power to be very selective regarding job opportunities and employers.  For employers, this means it's high time to review your current talent acquisition strategies. Employers need to prioritize the way they source candidates, the experience those candidates have, and the offers they eventually make.

AI Represents Transformation in Healthcare.
The adoption of AI in healthcare is on the rise and solving a variety of challenges for patients, hospitals, and the overall healthcare industry.  With big data and technical capabilities, we've gotten to the point where new products will be created that begin to make a difference. Scientists will soon get the opportunity to prevent certain diseases, like cancer. With AI, we're already seeing more intelligent prostheses and when AI is combined with robotics, they create personal healthcare assistants such as virtual nurses in smartphones and the ability to place a call for help in emergencies.
Across all industries including healthcare, AI is expected to create 2.3 million by 2020, according to a recent report from Gartner. Skills needed: knowledge of automation, robotics and the use of sophisticated computer software and programs. Candidates interested in pursuing jobs in this field require specific education based on foundations of math, technology, logic, and engineering. Written and verbal communication skills are also important to convey how AI tools and services are effectively employed within industry settings.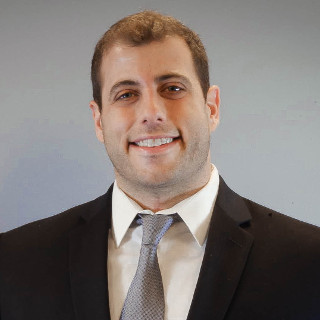 Mike Silverstein
Managing Partner of Healthcare IT and Life Sciences
440-996-0594
msilverstein@directrecruiters.com
July 10, 2017
By Cherie Shepard, Director of Packaging, Material Handling & Food Processing
Hiring and retaining skilled Material Handling, Packaging and Processing workers is top of mind for executives across most industries today. A recent article by Hunt Scanlon cited that 90% of executives surveyed stated that retaining new hires is an issue for their companies, while they also said that 10 to 25% of new hires leave within six months. With the increase in automation in various areas, this issue has become prevalent in the Manufacturing industry. On top of the challenges of hiring and retaining a skilled workforce, an EMSI forecast showed that about 22% of the 2015 tech labor pool will turn over by 2025 due to retirements and departures (DC Velocity article). A combination of retention issues, turnover, and a low number of recent graduates in the field is creating a need for all engineering disciplines.
How can this be fixed? Companies across industries are working to find ways to introduce manufacturing to students early and encourage careers in the industry. Getting students interested in technology needs to start at an early age. With the preconceived notions that all manufacturing floors are uncomfortable, unpleasant and dirty, teaching kids the dynamics of equipment and automation should help foster the idea of a technical future. From industry-related educational support, to internships, companies are leading the way to build the workforce of manufacturing.
Hanel Storage Systems, a leader in the manufacture and integration of vertical storage units, donated an automated storage retrieval system (AS/RS), the RotomatÒ to Western Guilford High School in Greensboro, North Carolina. This equipment is used for education and demonstrations for the Logistics Education Department at the school and for students to learn about warehousing and supply chain management. In addition, Hanel also donated a RotomatÒ  to the Vincennes University Logistics Training & Education Center in Plainfield, Indiana. This generous donation will help college students in Supply Chain Logistics Management to gain real-world experience with equipment and technology that today's workforce is using, as well as hands-on experience.
Both donations of the RotomatÒ were made through the Material Handling Industry (MHI), the largest association in the United States dedicated to the promotion and education of the material handling, logistics and supply chain industry. Angela Jenkins, Director, Career & Technical Education at Material Handling Industry (MHI) said, "Within my 2.5 year tenure at MHI, Hanel Storage Systems has donated equipment to 40+ high school and community colleges with material handling, logistics and supply chain programs. They continue to be a true example of industry-education partnership continuing to provide resources in building the workforce of today and tomorrow."
Jenkins also mentioned how Material Handling Industry (MHI) promotes the material handling, logistics, and supply chain industry to the younger generation in various ways. In addition to providing equipment for material handling, logistics and supply chain programs, Hanel along with other member companies provide resources and sponsorship at the Student Days Program for MHI's MODEX and ProMat tradeshows. These tradeshows entail an average of 800+ exhibitors with a wide range of technologies, which is opened to guided exploration for students and faculty participating in the program.
Students Days is a two-day event which provides over 200 students from high schools, Community Colleges and Universities across the country the opportunity to meet with exhibitors on guided tours, learn about technology, network with industry experts and tour real world applications at local state-of-the-art facilities. Companies such as Hanel Storage Systems volunteer as an exhibitor tour location, provide a tour guide for the students and participate in target industry awareness programming for all student attendees. Hanel Storage Systems sponsors the network reception event at Student Days.  This allows student attendees to interact one-on-one with industry representatives in a more conducive environment.
Not only are companies making strides to attract young people to manufacturing through scholarships and educational donations, but some are offering internship programs. As an example, Bizerba, a leading solution provider for weighing, slicing and weigh-price-labeling technologies, offers an internship program annually. Bizerba provides interns with an overall look at their business operations, industry, and culture to the college students involved. In addition, interns are rotated through different departments to understand the entire business operation, gain practical experience and improved understanding of the business mentality. Bizerba has found this program to be mutually beneficial to introduce the next generation of workers to their industry.
Direct Recruiters, Inc. (DRI), an executive search firm specializing in Material Handling, Packaging, and Food Processing, has placed importance on encouraging young adults, specifically high school students to aim their career track towards getting jobs in these in-demand tech positions. DRI recently awarded a financial scholarship to a graduating Solon High School student planning to further his or her education towards the technical and engineering fields.  Students were also required to have at least a 3.5 GPA and write an essay explaining why they chose the technical or engineering field. Cherie Shepard, Director of Material Handling, Packaging, & Food Processing for DRI said, "We introduced the idea of a scholarship to give back to the community and to focus on those with technical aspirations. While reading the essays by the high school students, we were amazed by their experiences. These 24 applicants are the future and they have the ability to change the world."
Another area of opportunity to introduce new talent to the Packaging, Material Handling, and Manufacturing industry is to provide flexible education options. The Packaging School, founded by Dr. Andrew Hurley, Professor of Packaging Science, Clemson University, was developed to provide specialized education to students in degree tracks outside of packaging. The Certificate of Packaging Science is an online program that breaks down the barriers to packaging education and lifts the veil on this vital and complex discipline. This is an excellent opportunity for companies to sponsor students and create apprenticeships geared towards engaging young talent.
With a challenge in the current workforce landscape in Manufacturing and Material Handling, it is so important for companies to play their part in introducing new talent to the industry and growing the number of skilled workers.
Categorized:

Career Advice, DRI Recruiter Insights, Hiring Manager Advice, Industry Trends

Tagged:

attracting talent, bizerba, Cherie Shepard, Hanel, manufacturing, material handling, MHI, packaging, processing, Talent
May 23, 2017
By Barb Miller, Marketing Manager
A recent report produced by Pricewaterhouse Coopers states that 38 percent of U.S. jobs (nearly 4 in 10) will be replaced by robots and artificial intelligence (AI) by the early 2030s. With so many jobs disappearing, many futurists and economists are considering the possibility of a jobless future.
We're more optimistic and don't believe it's all doom and gloom. While it's true that some people will see their jobs become obsolete, there will be opportunities for workers to acquire new skills in order to obtain other well-paying jobs. Robots in the workforce will not merely take jobs away, but also create them.
Just ask Amazon. Robots are helping to create 100,000 new jobs over the next 18 months! Thanks in part to more robots in its fulfillment centers, Amazon has been able to drive down shipping costs and pass those savings on to customers. Cheaper shipping made more people use Amazon, and the company hired more workers to meet this increased demand.
At IBM, the arrival of "Watson," a broad collection of online tools that use artificial intelligence to help diagnose disease, among other things, is considered a job transformation and not job replacement.  Watson is not stealing jobs. It operates alongside humans, not in lieu of them.
Yes, the robotics revolution is here. There's no way to avoid it. We advise that you take advantage of this new era and consider robotics as a career path. There's a high demand for robotics talent in all the major industries including agriculture, health & medical, retail & hospitality, consumer goods, infrastructure, security, energy & mining, manufacturing, and supply chain.
What are the hottest jobs in robotics right now?
Robotics Engineer: A robotics engineer has the responsibility for developing the robot on paper. It takes research and high technicality. Also, as a robot is being built, an engineer will oversee practically every aspect of the development of the robot.
Software Developer: Each robot has a computerized internal system that is written and coded by a software developer. Obviously, the software developer must be highly skilled and proficient in computing coding and software design.
Technician: Robotics technicians build, maintain, test and repair robots. They may also work on robotics-related automation production systems. Therefore, they must have a strong background in hardware, electronics, and circuitry.
Sales Engineer: This professional will prospect, qualify, quote and close business opportunities. They must also be able to consult with the buyer and make any changes in the design to satisfy their needs.
Operator: Robotics operators are needed to ensure basic and safe robotic operations and adjustments as required.  They often read blueprints and ensure correct machine settings.
What traits are essential for those entering the robotics field? According to ROBOTIQ.com , here are a few crucial ones:
Systems Thinking: The understanding of a robotics system by examining the linkages and interactions between the components that comprise the entirety of that defined system.
Problem Solving: The ability to foresee problems before they even arise and troubleshooting if they do arise.
Programming Mindset: Very essential skill for robotics. Robotic programmers will interact with hardware and electronics plus must be comfortable learning any new language.
Mathematically Inclined: To succeed in robotics, you will need a good grasp of at least algebra, calculus and geometry. This is because robotics relies on being able to understand and manipulate abstract concepts, often representing those concepts as functions or equations.
Good Communication Skills:  Roboticists are a channel of communication between the different disciplines. Therefore, communication skills are vital. Being able to use your speaking and writing skills effectively is important. Also, very helpful is having good instructing skills.
Technology Design: Being able to design things that work is a must. It also means being able to figure out why something isn't working properly and come up with possible solutions and having skills in repairing.
There's no doubt, robots and AI will change the landscape of the job market and a new generation of jobs will emerge. The robotic revolution will come with a new wave of hiring.
Has your job been affected by Robotics and AI? If so, how? Please comment in the box below.
May 3, 2017
By Rachel Makoski, Executive Recruiter, Food Service Equipment
The success of a company relies on having the right talent to fill key roles. Especially in such a niche industry like Food Service Equipment, hiring managers and companies may find themselves wondering what the best ways to attract talent are. Below are 6 key factors in making sure the best candidates want to work for your Food Service Equipment company.
1.  Promoting the Food Service Industry
The Food Service Equipment industry is booming and has a variety of career opportunities, but it is important for hiring managers and companies to promote and build the profile of the industry to be more attractive to candidates and promote those opportunities.  Unless a candidate comes from a long line of Food Service Equipment sales people or the like, it isn't a career path that most college students are considering or have even heard of, so raising industry awareness is key to growing the potential candidate pool.
2.  Promoting Your Company
Because working in the Food Service Equipment field isn't necessarily considered an alluring career at first mention, it is even more crucial that hiring managers are passionate about their careers and their company. Excelling in the industry and transferring that passion in the recruiting and interviewing process is vital to gaining the interest of qualified candidates.
3.  Culture
The best candidates not only have the skills for the job position, but they also fit in well with the company's culture. This is why it is important to strive for the best work environment for employees.  Whether your company focuses on work-life balance, an innovative office space, fun employee events, or all of the above, there are a variety of factors that play into a great culture.  It is important for Food Service Equipment employers to listen to what employees are looking for in their work environment, and build upon that.
4.  Decide What Experience is Necessary
Hiring managers should clearly know what experience is absolutely necessary for the position and where they are willing to make concessions. Candidates will inevitably have stronger experience in some areas more than others, so it is important to identify what skills are vital for the position and where there is room for learning, etc. Food Service Equipment hiring managers are commonly looking for drive and translatable skills as opposed to direct experience, for example, having related capital equipment experience and a sense of drive that can't be taught is usually more important than direct experience with a specific type of equipment.
5.  Clearly Communicating the Job Requirements
Job descriptions tend to either be difficult to understand what the employer is looking for, or extremely vague. It is important for Food Service Equipment employers and hiring managers to effectively communicate the requirements of the position. A poor job description can immediately turn off a potential applicant.
6.  Competitive Salaries and Benefits
Perhaps it goes without saying, but money is often a big factor in a candidate's decision to accept or decline a job offer.  When it comes to the interviewing and hiring process, it is beneficial to be transparent about benefits and pay so that candidates have a clear understanding of what they might expect in an offer. When deciding on a compensation structure it is vital to look at what the market dictates for similar roles to ensure that your company can be competitive to those candidates that are truly key players in the Food Service Equipment industry.
In today's extremely cand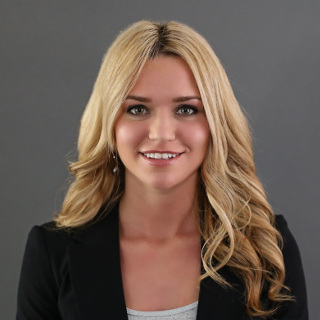 idate-driven market, attracting the right candidates is more challenging than ever, particularly in such a focused industry. I'm interested to hear your thoughts on the subject. Perhaps you've had success using other methods, or have a perspective I haven't considered. I welcome your feedback: rmakoski@directrecruiters.com
Cybersecurity professionals are in high-demand for all industries and job openings are growing at a rapid pace. In fact, according to Forbes.com, the cybersecurity industry will grow from $75 billion in 2015 to an estimated $170 billion by 2020. In addition, the demand for the cybersecurity workforce is expected to rise to 6 million by 2019.
With cyberattacks becoming more common in the last two years especially in manufacturing, healthcare, retail, finance and government, executives and hiring managers are in the hunt for skilled cybersecurity professionals. However, the current demand outstrips supply. The good news is that this could change in the next couple of years as more colleges are now offering degrees in cybersecurity. In addition, many new options exist for current professionals to augment their skill sets, including certificates from technical training companies.
A career in this IT sector can mean a six-figure salary, job security, excellent benefits, and upward mobility. Jobs that require cybersecurity know-how will usually have a range of titles and the following median salaries:
Chief Security Officer:  $225,000
Lead Software Security Engineer:  $233,300
Global Information Security Director:  $200,000
Chief Information Security Officer: 192,500
Cybersecurity Engineer: 170,000
Cybersecurity Lead: 175,000
Security/IT Director:  $178,000
Security Consultant  $198,000
Application Security Manager: $165,000
Security Analyst:  $ 89,000
*Median Salaries from Forbes.com, April 2016
Additionally, to be considered for a position, there are a number of core skills needed by everyone entering the cybersecurity workforce including:
– Communication Skills
– Knowledge of Scripts & Programming Tools
– Ability to Work in a Team Environment
– Ability to Assess Client's Security Needs
– Working Knowledge of Malicious Codes
– Ability to Recognize Intruder Techniques
– Working knowledge of Common Network Protocols
Cybersecurity will continue to be a major concern for executives and hiring managers in 2017 due to the number of increasing cyber threats that recently resulted in a record number of patient records compromised, retail chains extorted financially and manufacturing operations disrupted.  With that in mind, there's no better time to enter the cybersecurity field since you will be among the most sought after professionals in the tech sector.
October 5, 2016
Technology has become a driving force across all industries, making the need for IT talent at an all-time high.  As companies work to fill high tech positions, they are faced with the challenge of offering the right compensation packages to entice these individuals or risk losing them to competitors. That's why we're seeing companies up the ante and boost salaries as a way to draw-in IT candidates with the right tech minds and experience.
A recent Wall Street Journal article tells how one well-known company found out that investing in tech talent has become a necessity.  In 2012, GE was not interested in paying high dollars to attract engineers to their new software division.  As a result, they were losing tech talent to Apple, Inc. and Cisco Systems, Inc.  Today, four years later, GE's thinking has changed. They now offer base pay bonuses and equity to software talent to compete with Silicon Valley companies such as Facebook and Google.
There are a variety of high-demand IT positions that are driving up salaries and compensation.  Based on surveys these are the top 8 (salaries are national median incomes): Network Security/Cybersecurity Analyst $103,677, Senior Software Engineer $97,355, IT Project Manager $84,118, Software Engineer $81,397, IT Consultant $75,009, Software Developer $70,173, Network Engineer $69,956, and Systems Administrator $60,905.
However, with the high-demand for tech talent, Software Developers can earn top dollar, even more than the national median income, just out of college.  In fact, according to the Boston Globe, recent software college grads can earn around $90,000 in Massachusetts. Other hotbeds for IT job growth and high salaries are: California, Texas, Florida, New York, and most recently, Colorado.  In addition, these same candidates are also getting as many as 20 recruiting phone calls a day and the promise of a 20-25% bump in salary.
While the need for IT talent is at an all-time high, there's a real shortage of qualified IT staff in all industries. Colleges and universities have stepped up and started diversifying their technology degrees to include more specialized fields, but it isn't an instant fix by any means. And since many CIO's intend to expand their technology plans in Q4 of 2016 and throughout 2017, we will continue to see lucrative salaries for IT professionals.
August 17, 2016
By Sarah Pozek, Director of Life Sciences
In an industry that depends on innovation, it's important to hire and retain employees that will challenge the status quo. The new buzzword on the rise is "diversity of thought" and it's changing the way employees are hired, trained and managed.  Instead of hiring "yes-men", companies are placing an emphasis on having a culture where employees do not all think alike, foster new ideas, and challenge each other to be strategic problem solvers. This type of environment allows for employees to feel comfortable sharing their opinions and ideas openly instead of conforming to the norms of a conventional work hierarchy.
To foster a creative culture with diversity of thought, Life Science companies focus on different ways to hire the right people and manage the company culture.  Five companies shared their tactics and methods to making sure to cultivate diversity of thought.
Hiring
When it comes to hiring candidates who don't just conform to their workplace, Life Sciences companies have come up with innovative ways to hire for diversity of thought.  For example, Lisa-Jean Clifford, CEO of Psyche Systems Corporation, a company that delivers software applications and solutions for laboratories of all types and sizes, said in regards to interviewing that she has never looked at a checklist of personality traits or used personality testing to hire employees.  Her focus is a person's skillset, level of dedication, reliability, and background to determine whether they'll be a good fit for the position.  This is especially important in the Life Science space, as a diverse set of skills among the workforce is needed.  A great amount of employees are directly out of the lab, which is key to success in any healthcare and software company because these employees know what the needs are in the industry.  On the other hand, Clifford says that people with no lab background are essential as well.  She said that by hiring people who are independent thought leaders, and having each of the technical skills represented, you are able to put together a full picture of the different areas of expertise, skillsets, and real life work experience.
Some companies focus on finding problem-solvers who work well in a collaborative environment to encourage diversity of thought.  Cal Collins, CEO of OpenClinica, a company providing electronic data capture software for clinical research to make data more accurate, efficient, and organized, shared insight on hiring new individuals.  Collins stated that working in the HIT and Life Sciences industry is interesting and complex; employees have to work on complex problems to find simple solutions for customers.  He said at OpenClinica, they look for team members that have aptitude and attitude to come in as problem solvers and approach it in a team based, collaborative way.  Additionally, he commented that people bring their skills into the company from the Life Science industry or from other parts of technology, but the top criteria is people who will work well in a team to communicate, collaborate, and work in that spirit.
EDETEK also has a unique outlook when it comes to what they look for in candidates and hiring for thought diversity.  Jian Chen, President and founder of EDETEK, Inc., a CDISC Registered Solutions Provider and innovative clinical solutions company that provides high-quality technology and service to pharmaceutical, biotechnology, and medical device companies, said "We are in a very regulated industry, but that does not mean that there isn't room for insightful thought and innovation.  We look for people with multiple years of experience, but not the same experience several times over.  We want candidates that have moved, grown, learned and done new things."  He continued to say, "During the interview process we ask specific questions about how their past companies did certain procedures and what they liked or disliked about what was done.  We ask them about changes that they would have made and what role they played in actually making things better.  There are too many pure dreamers out there and our goals are 'dreams with a deadline'."
Furthermore, Bob Arnesen, President and Principal Partner of eClinical Solutions, an end-to-end data management provider for Life Science organizations to proactively manage clinical data across the enterprise, described diversity as a built in part of eClinical Solutions' culture; an open and casual environment where employees can voice their opinions.  In looking for new talent, Arnesen said that eClinical Solutions hires the best people that can do the job, while following the healthy attributes of the company, which include embracing change, accountability, honesty, being risk takers, and that it's ok to disagree, to name some.  To distinguish candidates and set apart the unconventional candidates in interviews, he asks people how they embrace change and how they have taken risks.  However, Arnesen said that not everyone can be an innovative thinker, as some positions need to be structured; it is best to have some innovative thinkers and have others challenge that thinking, then finding out which ideas will work.
Ed Seguine, of Clinical Ink, a company who developed the first Electronic Source Record for use in clinical trials that captures patient data as both an electronic source document and the original source data, looks to hire employees who are converts; meaning they have experience but will be able to adapt to Clinical Ink and its platform.  He looks for people to be able to think innovatively in the interview process and come up with creative solutions to problems, as well as showcase how well they can communicate.
Managing
While hiring and interviewing candidates who could bring diversity of thought to an organization is important, managing this type of environment is key to a thriving culture.  At Psyche Systems Corporation, Clifford described her philosophy of team based and group based management; while there is a hierarchy, everyone is encouraged to contribute, and everyone has a voice at the table.  The success of this shows in the longevity of employees at Psyche Systems Corporation, which is an average time of 15 years.  Clifford believes that this success is a reflection of the company allowing employees for the opportunity to grow personally and professionally, expand their roles, and offer meaningful contribution to the company.  In addition, an interesting tactic Clifford described at Psyche Systems Corporation is mandating that employees cannot work more than 45 hours a week without being evaluated and getting permission to continue doing so.  She explained that it is how Psyche Systems Corporation promotes work-life balance; she wants employees to work hard and be dedicated, but not get burnt out.
Similarly, Collins also believes in a culture at OpenClinica that lets employees thrive.  He encourages employees to take on challenges outside of their comfort area, and use that to grow personally and professionally.  A great focus Collins described at OpenClinica is training and mentorship.  The company has an internship program, which is just one way used to develop employees in-house.  Additionally, OpenClinica uses mentoring to show employees the pathway to future success within the organization.
Chen at EDETEK described how the company manages innovative thinking in unique ways.  He said, "Fortunately for us, the difficulty is not in developing creative, innovative ideas but reducing the list to the most promising.  We rate each idea on cost, benefits and risk and never bet the farm on a single approach."  He went on to say, "One thing we have instituted are regular brief stand-up meetings where issues and potential resolution approaches are discussed by the entire team.  We are fortunate that our senior staff are all very entrepreneurial and foster innovation and that our delivery staff are all seasoned professionals."
 eClincial Solutions takes steps in managing the company culture to encourage their people to ask questions, embrace changes, innovate, think differently, and offer a forum for them to do so.  Arnesen said that this type of thinking starts from the top, and he believes in leading it by example so that employees engage in the process and work to create better processes.  He commented that he wants people to go to work excited and embrace what they're doing because ultimately they can help patients at the end of the day.  To maintain this healthy culture and employee attitudes, eClinical Solutions creates an environment that puts family first and supports work-life balance.  Additionally, eClinical Solutions has radically invested in an open, redesigned office for teams to come together.
Seguine says at Clinical Ink they are evolving into a system process culture where employees are thinking comprehensively enough to make good decisions.  This carries into meetings held, where employees need to be active participants by asking questions, challenging one another's thinking, and bringing up potential solutions.
From these conversations with industry leaders, there are three common threads we can see in hiring and managing diversity of thought in the Life Sciences work environment.
-Diversity of thought doesn't necessarily mean everyone has to be a creative.  There needs to be a balance between innovative thinkers, those who can challenge ideas, and the employees who will take action on implementing these solutions.
-Company culture begins from the top down.  For example, eClinical Solutions' leadership of the company sets the tone for cultivating a diverse, open culture.
-Each of these companies show unique tactics in implementing open forums for employees to participate in discussions by contributing thoughts, asking questions, challenging ideas, and creating innovative solutions.