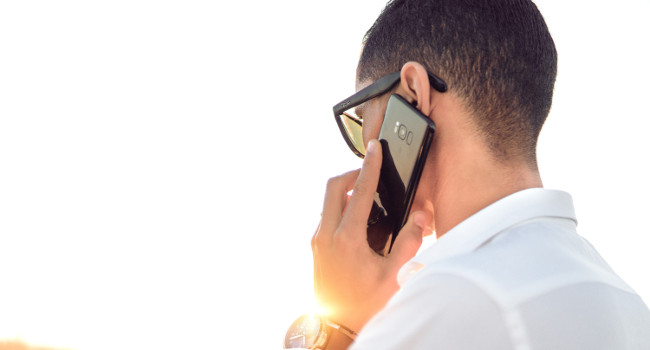 By David Peterson, Managing Partner of Plastics and Flexible Packaging
You spent time and energy to post the ad, sort through resumes, interview, and run a background check. Before making your final hiring decision, contact your candidate's references to ask a series of qualifying questions.
 A job applicant will cast themself in the best possible light to a potential employer. As a result, resumes and interviews can lack the details employers need to make their final decision. Most candidates are simply wanting to look good rather than concealing information. But reference checks help recruiters ensure they have the most accurate and complete picture of the candidate.
 Speaking with a reference helps you confirm the accuracy of your investigation and fill any gaps in the information you've collected during the interview process. Here are a few questions you should consider asking your candidate's references to help you know whether he or she will be a good fit for your organization.
 1. What is your relation to the candidate?
This may seem like an obvious first question. But it's important to know because a reference's relationship to the candidate will impact the way they respond.
 2. Why did he or she leave your company?
This fact-checking question will help you uncover the true nature of your candidate's departure. Applicants have a tendency to embellish or remove details surrounding the reason they left their previous employer.
 3. Can you provide an example of a time the candidate went above the call of duty?
Specific examples are often more informative than a reference's personal opinion. The answer to this question will reveal what circumstances motivate your potential new employee.
 4. How does the candidate work in a team?
Almost every position will involve at least some amount of teamwork. Whether it's working on a group project or general social situations, it's good to know how the candidate relates to others.
 5. How would you feel working for the candidate?
This question will cause the reference to consider their relationship to the candidate and forces them to provide an unbiased answer. Be sure to phrase the question so that it requires an open-ended response.
 6. Would you rehire this candidate?
If the reference is willing to answer this question honestly, it can be very revealing as explained by Entrepreneur. If the response is no, ask why. It may not necessarily be for negative reasons.
 7. What areas did the candidate need to improve? And how did they respond to criticism?
You want to know both their strengths and weaknesses. Most applicants won't voluntarily provide areas they still need improvement during the interview process. This two-part question not only makes you aware of the candidate's weaknesses but also lets you know how they'll handle future criticism.
 Finish the conversation by asking if there's anything else you should know before hiring this candidate. This final open-ended question gives the reference a chance to explain anything they may have not thought of before.
 When talking with the reference, avoid rushing through the conversation. Give them ample time to respond so they have a chance to recall details and provide accurate information. And be aware of any nonverbal gestures. A reference may avoid giving a negative review of the candidate, but you can gain valuable feedback by paying attention to their gestures and voice inflections.
 Asking these questions when speaking to your candidate's job references will provide insights you may not have discovered otherwise.
May 9, 2018
By Christy Fox, Director of Marketing
Stress in the workplace is extremely common and known to be a big challenge affecting employee engagement in many companies. Not only does stress impact engagement at work, but also productivity and overall health of employees. While a certain level of stress is expected with any job, it is important for you to pick up strategies to reduce stress and create a better working environment for yourself. After all, 1/3 of the average person's life is spent at work. Everyone handles stress differently, but these six tips will help you lower your stress levels and feel less anxious at work.
Keep a positive mindset.  Instead of looking at stress from your own filtered view where you may tend to magnify the negative aspects of situations, blame yourself for conflict, or immediately assume the worst, view stress objectively to help minimize these types of negativity. Practice positive self-talk, and be open to learning from stressful situations instead of letting them bring you down.
Focus on others. Volunteering, lending a helping hand, or even complimenting others is proven to increase happiness. Positive actions towards others at work such as showing gratitude for help, giving compliments on a job well done, or mentoring can minimize negative impacts on your mental health.
Set yourself up for small wins. Oftentimes professionals find themselves buried with countless projects and it feels like the workload is too much. When the stress of work overload gets to you, try to find a small task or challenge that you can solve quickly and easily. This small success can act as a positive jump start to your day and get your mind ready to take on bigger challenges.
Take small breaks. When you are facing a stressful day at work, stop and take a couple of deep breaths to reset yourself. Other helpful tactics include a quick walk around the building, meditation, or mid-day yoga to help refresh your brain and lower stress levels.
Create a schedule. Poor time management often leads to stress at work. Plan your time wisely and structure your day to ensure that you're prioritizing the right tasks and staying on top of deadlines. It is also important to eliminate as many interruptions as possible. This will help you relax knowing that you are completing your work in a timely manner.
Exercise, eat healthily and get plenty of sleep. These basics contribute to your stress levels and have a huge impact on your overall health. It is crucial to get some type of exercise during the week or every day if possible. Stress has a tendency to make us turn to unhealthy foods that can elevate blood pressure, raise cholesterol levels and more. It is important to choose healthy foods including plenty of fruits and vegetables with the right nutrients to boost your immune system and make you feel better in general. Lastly, reducing stress depends, in large part, to how much sleep you get. Make sure to get an adequate amount of rest each night to perform at your best during your workday.
We all deal with some type of stress at work. Take the necessary steps to positively impact your mental health and create a better work environment for yourself. What actions do you take to reduce your workplace stress levels?

Ashley Gannon, Executive Recruiter for Plastics and Flexible Packaging recently had the opportunity to interview Steve Eglowstein, Director of Sales at IPL Plastics. Mr. Eglowstein shared helpful insights regarding the plastics packaging industry, innovation, and leadership.
Please tell us about yourself and your company, IPL Plastics.
I have had over 15 years of Plastic Packaging experience, most of which have been in the manufacturing of rigid plastic containers. I have had roles from producing in sales to leadership. Currently, my title is Director of Sales and I lead Sales Reps from the Southeast, out to the Gulf Coast and the entire West Coast throughout that division. IPL Plastics is now the third largest manufacturer of rigid plastic containers in North America. IPL is comprised of 4 business units -The bulk division which is all plastic containers from 0.5 up to 6 gallons in rounds, squares, rectangles and various shapes and styles, a retail division, which is the smaller type of plastic containers that are synonymous with yogurt and sour cream and products you see mostly in the retail sector, a material handling division which is primarily storage handling containers, and an environmental division which are roll-out trash cans.
What led you to pursue the Plastics/Packaging industry in your career?
I think what really caught my attention in the Plastics/Packaging industry was the opportunity to work within an industry that is always growing and changing. Whether it is in food, chemical, or industrial, types of packaging are always changing. There are many initiatives that have been ongoing in the OEM to retail markets. The innovation and constant change is very present in Plastics Packaging, and finding a company that was open and invested in innovation allows you to get to the right customers for the right reasons.
IPL has a culture of innovation and commitment. How do you encourage innovation on the teams you lead?
It starts with a company like IPL who provides best in class product and service. Having these key components allows your team to collaborate with customers and truly provide solutions and the ability to differentiate yourselves from the competition. We, at IPL, encourage our teams and our sales folks to constantly think outside the box. We hire creative minds who are constantly looking to provide solutions, options or variations to the way that you're doing things. Hiring people that have that mindset and then having a best in class company, best in class product, and having a team internally that welcomes that, drives innovation and people take to it. Each opportunity in our company is worth exploring and if it makes sense we will do it. We are probably more flexible than most of our competitors, so for that reason it creates an environment in itself that promotes innovation, thinking outside the box and coming up with new ideas.
What trends do you expect to see in the Plastics/Packaging industry in the next 5 years?
Source reduction is definitely a key proponent, not only from an environmental standpoint, but also reduction in costs. In addition, state of the art decoration has become more accessible to medium and small customers. IML or in mold labeling is something 10 years ago only large brand owners could afford to do. Through technology advancements, it's not just for the companies who have a huge wallet, now some of the medium and smaller accounts can use state of the art decoration. I think you will see more and more of that. Being able to do shorter runs with decoration will be more available in the next 5 years, so driving out material, driving out costs, and using types of decoration in an economical way are trends I see. Lastly, innovation is not going to stop. Coming up with the best and newest mouse trap is an ongoing topic that has no finish line.
What traits do you believe are necessary in leadership?
The first is being able to hire the right people. One of the reasons we work with DRI is they give us the ability to hire the right people, by putting the right people in front of us. Additionally, being able to have access as a leader, keeping your ear to the ground and finding talent that can add value to the team is important. I think that once you've got the right people on board then it becomes leading by example. My job, in essence, is to remove obstacles and do everything in my power to help that person succeed whether in metrics, goals, and dollars; that's my mantra. My job is to stand behind someone and help them move the pile and help them succeed in closing business, and achieving their personal and professional goals. We provide all the training and guidance but once you hire the right people and give them the right tools, leaders should be asking, 'how can I help you?' It's not about who works for you, it's more or less becoming teammates and partners and creating collaborative relationships.
Describe the approach you take to attracting and retaining high impact talent at IPL Plastics.
I think one of the assets that IPL's culture has is having a collaborative and entrepreneurial type spirit. Some of our best in class competitors are very set in their ways. Having a leadership team that is open to new ideas, and wants to collaborate with their teammates seems very well received with the people that we talk to. It seems to be the culture people want to be around instead of the less flexible environment. There's nobody at IPL that puts themselves above anybody else. We all consider ourselves partners, coworkers and we all work together for a common goal so people feel apart of the process and that's how you get a better buy in.
What or who has motivated and influenced you to be successful in your career? Have you been involved in mentorship throughout your career, whether being mentored or mentoring others?
I have been very fortunate to have worked with and for people I would consider mentors. I have been given the opportunities to go through formal training and worked with good mentors who have taught me great skills in sales and leadership. These people have enabled me to pick up some great habits and great skillsets. As for mentoring others, part of my job is to mentor the people who report to me to certain degrees, helping them provide solutions and recommending how to handle different situations. Some people are just as experienced as I am, so the last thing I want to do is to tell them how to do their job. My job is to find out what can I do, how can I help, and how can I remove obstacles. For those with less experience that come across a situation they need help with, we will sit down, brainstorm, and look at our options to figure out the best way to handle it – that is one way I can provide some mentorship.
What is the biggest challenge facing the industry right now?
Top manufacturers need to have the ability to be flexible to meet and exceed customer expectations. There are folks that are much larger or much smaller that are very ingratiated in standard operating procedures IE, "that's how it's got to be done", but business climate has changed over years. There are spikes and valleys in businesses and there are different senses of urgency and needs so the biggest challenge in the industry is being that company that not always says yes, but has the flexibility and open-mindedness to look at ways to help customers meet and exceed their expectations.
What do you think is necessary to be a successful salesperson in your industry?
There are a lot of people in our industry from the sales standpoint that are used to doing things the same way that everybody else has done it for some period of time and I don't believe that necessarily holds true anymore. Customers in the industry have evolved. The average customer is more astute as to entertaining a new vendor coming in, listening to the questions they ask and the way they conduct themselves, and they're saying to themselves, "Is this someone I can look at as a partner? Do they have our best interest at hand? Are they bringing new ideas to the table?" This is a different mindset than just trying to speak to customers to sell your product or service. Salespeople need to enable themselves to get in front of customers and ask them a lot of questions, find out what they're doing, how they're doing it, where they want help, and then providing solutions, suggestions or options. When you do that, then you become an extension with a company and you are viewed as a partner with your customer. I think that's very important and the industry needs it.
Ashley Gannon
Executive Recruiter
agannon@directrecruiters.com
440-991-1064
November 14, 2017
Throughout the recruiting process, there are countless questions aimed towards finding out whether job candidates will be a fit for the company. A common topic recruiters and employers bring up when vetting jobseekers is salary. While this may have been the norm in the past, asking about previous pay history is now banned in certain locations. The reasoning for this ban is to make efforts to close the pay gap between men and women, and to encourage basing pay upon skills and qualifications instead of previous salary, according to NYC Commission on Human Rights.  A recent Hunt Scanlon article covered how bans on compensation history questions could change the way recruiting firms do business, and how employers recruit talent. Here is what you need to know as a recruiter, employer, or jobseeker about salary history questions where the laws are in effect.
What you CAN'T do under the new laws:
You can't ask a prospective candidate what they are currently earning at a job.
You can't use the candidate's previous pay to determine an offer if you stumble across it on accident.
What you CAN do:
If the candidate offers salary history without prompting and voluntarily, it can be considered.
You can ask about a candidate's salary expectations, as opposed to what they made prior.
What happens if you break the rules:
Where you are restricted from asking about salary, based on a recent article by Business Insider:
California

The ban covers private and public employers from asking a candidate's pay history, set to take effect in January 2018.

Delaware

All employers are banned, taking effect in December 2017.

Massachusetts

All employers are banned, taking effect in July 2018.

New Orleans

The ban is currently in effect just for city departments and employees of contractors working for the city.

New York City

Public and private employers are banned from asking pay history questions, effective now.

Oregon

The law banning all employers from salary questions goes into effect January 2019.

Philadelphia

The ban was set to take effect in May, 2017 for all employers, however, a temporary halt has been placed on it.

Pittsburgh

City agencies are banned from the inquiry, effective now.

Puerto Rico

All employers are restricted from inquiring about candidate's pay history, going into effect March 2018
It is important for all parties involved in any recruiting process to be aware of these new and upcoming bans on salary history questions.
As a national executive search firm, Direct Recruiters, Inc. (DRI) stays current on these laws around the country. If you have any questions about this, please contact us for a conversation.
Categorized:

Candidate Advice, Hiring Manager Advice

Tagged:

Candidates, Direct Recruiters, Direct Recruiters Inc, DRI, Employers, Executive Search, Job, Jobs, jobseekers, recruit, recruiting, salary, salary law
How to give as much as receive when interviewing passive candidates
By Matthew Cohen, Practice Leader of Energy & Sustainability and HVAC/R
May 3, 2017
When interviewing a candidate for a job, the goal is discovering as much information as possible in order to decide if the person we are interviewing is the right fit for the position.  However, when interviewing passive candidates, i.e. those candidates who are currently working and are possibly being recruited, we often forget that the candidate is looking for information to decide if the position and the organization is right for them.  I regularly debrief candidates after interviews who tell me they left the interviews without knowing the full scope of the position or important information on the company even when they asked specific questions directly.
When interviewing a passive candidate, it is vital that we provide or "deposit" as much information as we "withdraw" from the candidate to keep the candidate engaged and provide them information for them to make a decision that is best for them.  Below are areas hiring managers can deposit important information that will engage passive candidates:
Company Benefits- With the ever-changing landscape in employer based healthcare, it is crucial that candidates understand the company's benefits to know what it will cost them per month. In some cases, we see a 5-10K difference in out of pocket healthcare costs which can affect what salary a candidate will accept.  Healthcare providers in network, dental, and vison coverage are also important information.  If possible, I recommend the hiring manager shares this information before any final interview so that the candidate can ask any clarifying questions. Vacation, 401k and any other company benefits are also advantageous to share prior to an offer made to a candidate.
Compensation Structures- While a base salary may be tough to share prior to an offer being made, other aspects of compensation are vital information so that the candidate can understand how they will be paid. Passive candidates should understand how compensation that may include commissions, quarterly, or year bonuses are calculated and paid out so they can ascertain what salary they will ultimately accept.
Company Achievements- When interviewing candidates, we always look to understand their achievements and metrics that show they have a proven track record of success. It should be no different for the company they are interviewing with.  Company growth, awards, recent successes and upcoming projects or growth are valuable pieces of information to deposit when interviewing passive candidates.
We understand there needs to be a balance between what we withdraw and deposit when interviewing passive candidates.  Those hiring managers that pay attention to this balance we find have the most success landing the best talent.
A significant number of job candidates falsify information on their resumes. Surprisingly, many applicants who fabricate their information still land the job. How is that possible?
According to Neil Adelman, President of Safeguard, a comprehensive background screening company in Beachwood, Ohio, "About 50% of resumes contain incorrect information and many businesses either lack the proper in-house resources or initiative to carry out full employment verification procedures or criminal record checks. As a result, companies can easily make poor and costly hiring mistakes."
There are a variety of reasons why candidates falsify information. From my experience, the reasons run the gambit of trying to hide periods of unemployment, conceal substance abuse, and/or hide a criminal record. For some, it's simply to get the competitive edge in today's economy and fierce job market.
According to the Wall Street Journal and the Society for Human Resource Management, here are the top reasons why employers should screen their applicants:
Reduce Legal Liability
Ensure a Safe Work Environment
Prevent Theft & Other Criminal Activity
Comply with State Law
Assess Overall Trustworthiness
I'd like to add two more…it saves time and money. For example, I recently advised a client of mine to conduct a thorough vetting process before hiring my candidate or any candidate for that matter. The hiring manager said it was their policy to hire first and then check. Unfortunately, they initiated their criminal background check well into his first month of employment, after on-boarding and training were completed. To their dismay, they found criminal activity in his past that if repeated, would put their company at risk. They terminated his employment immediately. Neglecting to do a background check before hiring was a costly mistake for them. Thousands of dollars in company resources including financial, human capital, and time were wasted.
I recommend that the best time to do a background check is when you narrow the playing field to one or two candidates and before a job offer is even discussed. Employment and background verification is too important for your company to hesitate on, delegate to an untrained employee, or disregard your state's guidelines and requirements.
Frankly, you have a duty to take care of your workforce as well as mitigate risk for your company. That's why DRI uses screening services before hiring our own employees and recommend the same to our clients.