Success doesn't rely on luck. Success begins when developing a successful mindset. This mindset, in turn, builds character and ultimately creates success.
There are 7 things that successful people have in common.  Not to worry if you don't have all seven. They can be learned from mentors or positive role models who can share tips on their habits and behaviors that brought them success.
They are dreamers. Successful people dream big and don't put boundaries on how far they can reach. They will do one thing each day that puts them closer to reaching their goals. However, they dream with a plan because without a plan, a dream is just a wish.
They are willing to fail. Success doesn't come easy and professionals are bound to fail along the way. Rather than staying down, Successful people pick themselves back up and learn from their failures and use them as stepping stones to success.
They invest in themselves. Successful people invest their time and money towards bettering themselves. They strive to learn a new skill or improve their current ones. They realize that without knowledge, they don't have power and without power, they cannot reach the next level.
They network and connect with others. Successful people network with like-minded individuals. They seek out people with similar goals and who bring out the very best in them. They will join associations and attend events to stay connected.
They take action. Successful people take immediate action and have excellent decision-making skills. They don't wait for things to happen but make things happen and do it without looking back or having regrets.
They embrace change. Successful people don't fear or resist change, they embrace it. With the world moving at warp speed and technology rapidly changing, they adapt and realize that change is inevitable.
They see the bigger picture. Successful people never stop moving forward. They knock down any brick walls in their way. They also know that the problems they are facing today probably won't matter next week or in the long run. They are unstoppable.
In today's candidate-driven market, every company is competing for top-talent. While in the past, candidates may have been more hesitant to make major job decisions, they are now fast-moving and have their pick of jobs. This makes it extremely important to pay attention to the time taken to complete the hiring process. However, speeding up the process doesn't mean you have to lower your standards. Here are 4 tips for hiring faster while still ensuring quality during your process:
Write a great job description
Starting off on the right foot and getting ahead in the process starts with a clear and concise job description. It is extremely important to provide details like required competencies, skills, motivations, behaviors, etc. for the job at hand. An accurate description will help you and/or your recruiter pull in relevant candidates faster than having a too vague or too lengthy description.
Streamline your process
How many steps are candidates currently going through in your hiring process? Identify the parts of your process that could be consolidated or eliminated, to save time in your process. For example, instead of asking for references after the position has been offered and waiting to get them, consider references at the time of a final interview. Additionally, be sure to hold hiring managers accountable for making a decision in a timely manner to keep the process from slowing down.

Utilize Technology
To accelerate your search process, allow job seekers to use video interviewing to provide a more comprehensive profile of themselves beyond the traditional resume. For hiring managers, this is both efficient and collaborative as well as enables them to gain a truer sense of the individual before inviting them to interview in person.
Rely on your recruiter
An outside recruiting firm will have the network and resources in place to find passive candidates and the talent needed for the job. This will save you the time of sorting through countless resumes and setting up the entire process on your own. Recruiters will present you pre-qualified candidates that fit your needs, making the hiring process efficient and effective.
Analyzing your hiring strategy is important to do periodically to continuously improve. Not only will you land in-demand talent by moving quickly, you will also have an edge on your competition.
November 14, 2017
Throughout the recruiting process, there are countless questions aimed towards finding out whether job candidates will be a fit for the company. A common topic recruiters and employers bring up when vetting jobseekers is salary. While this may have been the norm in the past, asking about previous pay history is now banned in certain locations. The reasoning for this ban is to make efforts to close the pay gap between men and women, and to encourage basing pay upon skills and qualifications instead of previous salary, according to NYC Commission on Human Rights.  A recent Hunt Scanlon article covered how bans on compensation history questions could change the way recruiting firms do business, and how employers recruit talent. Here is what you need to know as a recruiter, employer, or jobseeker about salary history questions where the laws are in effect.
What you CAN'T do under the new laws:
You can't ask a prospective candidate what they are currently earning at a job.
You can't use the candidate's previous pay to determine an offer if you stumble across it on accident.
What you CAN do:
If the candidate offers salary history without prompting and voluntarily, it can be considered.
You can ask about a candidate's salary expectations, as opposed to what they made prior.
What happens if you break the rules:
Where you are restricted from asking about salary, based on a recent article by Business Insider:
California

The ban covers private and public employers from asking a candidate's pay history, set to take effect in January 2018.

Delaware

All employers are banned, taking effect in December 2017.

Massachusetts

All employers are banned, taking effect in July 2018.

New Orleans

The ban is currently in effect just for city departments and employees of contractors working for the city.

New York City

Public and private employers are banned from asking pay history questions, effective now.

Oregon

The law banning all employers from salary questions goes into effect January 2019.

Philadelphia

The ban was set to take effect in May, 2017 for all employers, however, a temporary halt has been placed on it.

Pittsburgh

City agencies are banned from the inquiry, effective now.

Puerto Rico

All employers are restricted from inquiring about candidate's pay history, going into effect March 2018
It is important for all parties involved in any recruiting process to be aware of these new and upcoming bans on salary history questions.
As a national executive search firm, Direct Recruiters, Inc. (DRI) stays current on these laws around the country. If you have any questions about this, please contact us for a conversation.
Categorized:

Candidate Advice, Hiring Manager Advice

Tagged:

Candidates, Direct Recruiters, Direct Recruiters Inc, DRI, Employers, Executive Search, Job, Jobs, jobseekers, recruit, recruiting, salary, salary law
October 5, 2017
By Mike Silverstein, Managing Partner of Healthcare IT and Life Sciences
Value-based care, population health, telemedicine, cybersecurity and interoperability are just some of the topics taking priority in Healthcare IT professionals' minds. More importantly, leaders in HIT organizations need to have the talent to support these types of Healthcare IT initiatives to drive innovation and strategy. Landing this talent has been challenging in a tight global labor market where candidates have options and the upper-hand. In a recent CEB Global Talent Monitor Report, global employee confidence in the economy reached 53.8%, the highest it has been in almost three years, and employees' perceptions of job opportunities increased 1.2%. While employees are confident they could find a new job, this confidence increase has not translated to increased job seeking. Instead, employees are beginning to work harder and stay longer at their current jobs with a 4.5% increase in employees planning to stay with their current employer in North America.
This candidate-driven market paired with the need for workers with new and complex skills means hiring managers need to address what potential candidates are looking for in order to attract and retain the best talent. Here are four factors leaders and hiring managers need to take note of to land these job-confident individuals.
Respect
CEB Global Talent Monitor reported that employees are increasingly looking to be respected and treated fairly in the workplace. This is important to remember throughout the entire hiring and onboarding process. This includes respecting the candidates' time throughout the interview process, then continuing to offer valuable feedback and constant communication throughout employment to ensure mutual expectations are met.
Compensation and Benefits
Money might not be everything, but it is a crucial piece in attracting talented individuals. With candidates having several options on the table, employers need to stay on top of salary and benefit information in the industry. Not only do employees expect to enter a job with a great compensation package, but they also expect competitive raises, bonuses and benefits such as paid time off, healthcare insurance and retirement savings.
Culture and Engagement
Company culture is a reflection of an organization's values, mission and vision. Employers need to strive to create a strong work environment where employees feel that they belong and want to stay. Making sure employees are engaged at work and enjoy the culture can be a company's strongest asset. Employers can attract new candidates to an exciting culture by showcasing it in their brand, website, social media and throughout the interview process.
Opportunity
Clear growth plans and upward mobility for employees to apply their skills and advance their careers in the company are extremely important. Managers and leadership teams need to be open, provide employees with training and development options, allow room for new ideas and be accessible to their teams. Candidates are looking to make a difference and feel a purpose in their job, so the freedom to take advantage of their strengths is crucial for employers to remember.
Attracting and retaining top talent is a challenge in every industry. By addressing the 4 factors mentioned above, hiring managers will have an edge on the competition in a candidate-driven market.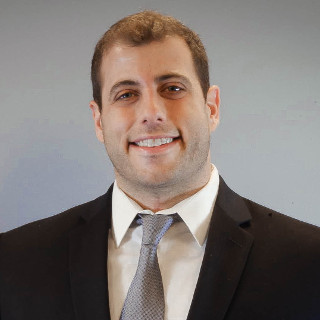 Contact Mike Silverstein:
440-996-0594
msilverstein@directrecruiters.com
How to give as much as receive when interviewing passive candidates
By Matthew Cohen, Practice Leader of Energy & Sustainability and HVAC/R
May 3, 2017
When interviewing a candidate for a job, the goal is discovering as much information as possible in order to decide if the person we are interviewing is the right fit for the position.  However, when interviewing passive candidates, i.e. those candidates who are currently working and are possibly being recruited, we often forget that the candidate is looking for information to decide if the position and the organization is right for them.  I regularly debrief candidates after interviews who tell me they left the interviews without knowing the full scope of the position or important information on the company even when they asked specific questions directly.
When interviewing a passive candidate, it is vital that we provide or "deposit" as much information as we "withdraw" from the candidate to keep the candidate engaged and provide them information for them to make a decision that is best for them.  Below are areas hiring managers can deposit important information that will engage passive candidates:
Company Benefits- With the ever-changing landscape in employer based healthcare, it is crucial that candidates understand the company's benefits to know what it will cost them per month. In some cases, we see a 5-10K difference in out of pocket healthcare costs which can affect what salary a candidate will accept.  Healthcare providers in network, dental, and vison coverage are also important information.  If possible, I recommend the hiring manager shares this information before any final interview so that the candidate can ask any clarifying questions. Vacation, 401k and any other company benefits are also advantageous to share prior to an offer made to a candidate.
Compensation Structures- While a base salary may be tough to share prior to an offer being made, other aspects of compensation are vital information so that the candidate can understand how they will be paid. Passive candidates should understand how compensation that may include commissions, quarterly, or year bonuses are calculated and paid out so they can ascertain what salary they will ultimately accept.
Company Achievements- When interviewing candidates, we always look to understand their achievements and metrics that show they have a proven track record of success. It should be no different for the company they are interviewing with.  Company growth, awards, recent successes and upcoming projects or growth are valuable pieces of information to deposit when interviewing passive candidates.
We understand there needs to be a balance between what we withdraw and deposit when interviewing passive candidates.  Those hiring managers that pay attention to this balance we find have the most success landing the best talent.
April 12, 2017
By Adam Ulmen, Manager, Research & Technology and Healthcare IT Research Manager
As a Third-Party Executive Search Firm, we see the following unfortunate scenario play out daily: we present a solid Candidate to the Client, the Client likes him or her and gives positive feedback, however the Hiring Manager wants to see some more Candidates as points of comparison to gauge the quality of the existing Candidate against other profiles. While on the surface, this seems like a fine practice that should ideally lead to finding the best possible fit for the role and organization, this also directly leads to a delayed and cumbersome hiring process for all involved.
Today's job market is very Candidate-driven; meaning that your company is competing for the top Candidates at every turn, and those Candidates have many options available to them. When Candidates have several options to choose from, you as a Hiring Manager need to be agile and move with haste to secure these Candidates before the competition does. Two of the most prominent reasons why Candidates will choose the competition over you include:
Slow Hiring Process – In a Candidate's mind, a slow process reflects the organization as a whole. Slow processes may be interpreted as your company not being very serious about the Candidate or about being competitive in general. This leaves a very sour taste in the Candidate's mouth and a lasting negative impression of your company.
Inflexible Compensation Packages – Hiring Managers need to be aware of where the bar is set in terms of the market value of these Candidates. Being inflexible on compensation when it comes to top talent is a death knell for your ability to secure the best Candidates. You don't always need to throw the kitchen sink at a Candidate, but being open to different structures or levels of compensation can transform your ability to attract and maintain top talent.
Regarding the slow hiring process: Today's hiring process should be streamlined and simplified wherever possible.  As a Hiring Manager within your organization, you have likely interviewed people before and you likely know the culture of your company and what type of person fits in well. You should also be able to tell quickly if someone is qualified and can do the job. Do not stall the process with a high-quality Candidate for the sake of getting comparison points. These high-quality Candidates are being courted by other companies with interesting opportunities in addition to your role, they are expecting a reasonable hiring process and dreading a long and drawn out one, and they are rapidly losing interest in your company within days of your last contact with them while you sink a ton more time into finding comparison Candidates. Additionally, you already have comparison Candidates to begin with: your current staff! Chances are there is at least one person in your organization who is doing a fine job in the same role you are adding to the team, so use that person as your barometer to expedite your process.
Regarding compensation: Not all Candidates are created equal. There is a tremendous spectrum of talent and skill in the market and you need to decide what part of that range you want to attract and what that range requires to land. If your goal is to hire the best possible Candidate, then you may need to pay what that Candidate is worth based on the market and their personal compensation history. If you find that you truly cannot afford the best of the best, then you may need to adjust your expectations across your hiring team and calibrate the search toward Candidates who may need a bit more training and ramp-up, but who are in the price range you are offering.
As a Third-Party firm, we see the above happen daily and it cripples the entire process. We know what the market looks like, we know who is looking and who is not, and we know what it is going to take to land these top-tier Candidates. You as the Hiring Manager can only benefit and thrive by implementing some of the above commentary into your daily talent acquisition strategies.
The quickest way for your resume to get thrown out is to submit it with mistakes. Beyond the obvious grammatical and spelling that will cause your resume to immediately be rejected, there are 5 other BIG mistakes to be aware of and stay away from:
1) Not including keywords that match the job. Your resume must show that you are qualified for the job, so include keywords on your resume to refer to the specific position. You have very little time to grab a hiring manager's attention so don't send a generic resume. You will be lost in the pile.
2) Focusing on the wrong thing. Candidates often explain their responsibilities but forget to include results. Set yourself apart from the pack by highlighting specific accomplishments. The more quantitative, the better. In fact, numbers and metrics speak louder than words.
3) Being too modest. Don't forget to include any awards or recognition you've received such as "President's Club Member" for being over quota by 25%. Also include any community service awards you received. Hiring managers look favorable upon people who not only work hard at the office but make a difference in the community as well.
4) Leaving unanswered red flags. Candidates usually wait until the first interview before addressing any gaps that may be on their resume. Big mistake. Most candidates won't even make it to a first interview if the issues are not explained on their resume, cover letter or even LinkedIn profile. So if you moved around a lot in your career, it would be to your benefit to explain the reasons for your movement.
5) Writing too much. When writing your resume be as succinct and concise as possible. Keep your resume to 1 or 2 pages max. Bullet points and short paragraphs enhance readability. Limit your resume to the last 10 – 15 years of work experience. You don't need to include everything you ever did.
If you have any stories about resume blunders, please share or comment below.
July 13, 2016
By Matthew Cohen, Energy & Sustainability Practice Leader
When a hiring manager makes an offer to a candidate, they think about a number of factors such as salary, benefits, start date, counteroffers and a multitude of statistical information to put an offer together for a prospective employee.  In many cases, hiring managers get lost in the numbers when making an offer to a candidate and don't focus on the emotional side of a job change. Most of us think of a candidate making a job change as simply changing a line item on their resume when in reality any time a candidate makes a job change they are also making a significant life change as well.  This life change brings with it a number of emotions and thoughts to consider when hiring a new employee.
Below are three emotional changes that hiring managers need to consider before making an offer to a candidate:
Relationship with their current employer- It is important to understand their emotional connection with their current company and boss when making an offer to a candidate. Does the candidate have a personal relationship outside of work with their boss or fellow employees? This can be a key factor when a company makes a counteroffer to a candidate.  Often times, the counteroffer can be purely emotional which can be difficult to overcome.
Candidate's family thoughts- When making a life changing decision, we often look to our families and/or spouses for support and guidance. Asking a candidate what their family thinks about their decision to make a job change is crucial, especially if they respond by saying they have not told their family yet.  This can be a red flag and it should be encouraged to ask a candidate to tell their family of their decision, they may not always be on board.
Revisiting the "Why"- Understanding why a candidate is making a job change is crucial when making an offer to said candidate.  We have established that making a job change is an emotional decision, therefore it is important to understand and underscore what has caused that person to make a change beyond just dollars and cents.  This can help in a counteroffer situation when you can revisit the emotions of why they were interviewing in the first place.
So while candidates express that changing jobs is exciting and challenging all at the same time, it can also be right up there with life's highest stress factors such as moving, the birth of a child, new marriage, divorce, etc. Understanding the emotions your new hire is going through and helping them make a successful transition will pay off in spades.
Categorized:

DRI Recruiter Insights, Hiring Manager Advice

Tagged:

Candidates, Changing Jobs, Direct Recruiters, DRI, emotions, Energy, Energy & Sustainability, Hiring, Job offer, Jobs, Matthew Cohen, offers
December 16, 2015
By Danielle Ketterer, Project Manager, DRI's Healthcare IT Practice 
Our women's group in the office always tries to come up with a new idea of what to talk about at our monthly meetings. Many different ideas were thrown out and then someone thought of a great idea for our meeting last month to all make vision boards and then talk about it all together. I was skeptical about the idea at first because I thought to myself, "Why would a vision board help me accomplish my goals?" So with that question in my mind, I decided to do some digging into the benefits of a vision board and here is what I found.
Flipping through a health magazine, you could probably find: one hundred different pictures of what you wished you looked like, one hundred more pictures of how you wish you ate, and probably many more materialistic items that you wished you had. But are these realistic goals? How are you going to accomplish these things? How are achieving these goals going to benefit you? These are all questions that come to mind when trying to decide what to put on your vision board. Every person is different in what their ultimate vision is, but putting it down on paper and looking at it every day is important to accomplishing that vision.
Steps to making a vision board:
1. Be realistic: Owning a multi-million dollar home would be amazing and anyone would love to live in one, but making $10 an hour at the coffee shop twenty hours a week is not going to get you to have the resources to own that dream home unless you inherit your great aunts fortune. Think of what it is going to take to get you to have those resources. So maybe it is going to school to get a degree that will help you get on the track to that dream home. Being realistic is going to help you be motivated to do what it is that you would like to accomplish instead of having this large vision in your head, but no idea of how to get there.
2. Be long term thinking, but also think about the short term: Thinking of your ultimate goals in the future is important, but what is more important is how you are going to get there. If you want to lose 100 pounds, that is not just going to happen by pasting a picture of someone with a six-pack on a paper and looking at it every day. You have to have action in order to get where you want to. So maybe you would like to lose 100 pounds, but instead of posting a picture of a half-naked person you post a picture of three new workouts you are going to try this week. That way you know those three workouts are going to help you achieve the ultimate weight loss goal.
3. Quantifiable: "I want to make more money" is something that you hear from everyone. Changing that to a statement like: "I want to make $100,000 this year" makes the goal more attainable. Making the statement quantifiable, makes it better to have a plan on how to get there. As recruiters, we might have to close 25 deals to get to $100,000 so every time you close a deal you know you are one step closer to that yearly earnings goal.
4. Encompassing different facets of your life: Making more money and owning a fancy car are great, but those should not be the only areas on your vision board. Whether it is improving your spiritual life, working on friendships, seeing your family more, or managing your stress these are important parts of your vision boards to not forget.
After doing some research I realized the value and importance of having a vision board and how they can help you to achieve your goals. Our women's group all put ours at our desk, so having that vision board where we can see it all days helps us to always have those goals on our minds. I suggest to anyone to make a vision board to help give yourself some direction.
Looking for a new job? In today's competitive job market job seekers have to be connected, organized and prepared. To stay ahead of the curve, tech-savvy job seekers are taking advantage of mobile job search apps.
According to glassdoor.com, 9 in 10 job seekers search for jobs via their mobile phones, which is consistent with Direct Consulting Associates' analytics that say the number one way people come to our website is via the iPhone. In addition, 77% of job seekers use mobile job search apps. Job search apps are becoming increasingly popular as they give job seekers constant access, both at home and on the go, with up-to-date job postings.
Given 59% believe they have a better chance of being considered for a job if they apply as soon as the job is posted online, speed and having access to the latest job listings is a top priority for job seekers. Apps are also popular because many company's career sites are not mobile-optimized, making it difficult to apply to jobs using a mobile device.
Looking for a job is undeniably one of the most stressful hurdles in one's life. Whether you're out of a job or not satisfied in your current position, mobile job searching app can definitely make your hunt a little easier.
Here are 6 mobile job search apps every job seeker should know about:
Job Aware
JobAware is an app that allows you to search jobs in cities near you and helps you organize and track your progress throughout the job application process. The app also offers salary comparisons for hundreds of occupations, LinkedIn account integration to help you take advantage of your network, and job search advice from top career experts. And that's not all. There's also an autofill feature that allows JobAware to automatically fill out job applications, rapidly speeding up the application process. The app also allows you to find the top cities for any job search term or company.This app can be used to search for full-time, part-time, contract, freelance jobs and internships.

GetHired
Just enter what you are looking for and getHired will provide job listings from 8 different job search engines (Indeed, CareerJet, JuJu, LinkUp, SimplyHired, CareerBuilder, JobServe and USAJobs.gov) across more than 60 countries.  getHired is like job classifieds on your phone and is extremely easy and simple to use. However, it's best used to simply search positions while on the go as it is unable to directly submit your resume. getHired is also only available on Windows phones and tablets.
Job Compass
JobCompass is the first application on the iPhone or iPad that searches millions of jobs, locating and plotting them on a map showing you exactly where the jobs are in relation to a specific address or zip code. This app in addition to providing job description information, also allows you to apply directly from your phone.
SnagAJob
SnagAJob is a top-ranked search engine for full-time and part-time hourly positions throughout the US. This app allows you to search and apply to over 350,000 jobs across a variety of industries, including restaurant, retail and customer service.
Switch

Switch is a new job hunting app that lets you search for a job the same way you'd swipe for a date on Tinder. Switch allows you to quickly browse through available job listings. You swipe right on jobs you're interested in and left on jobs you want to pass on. Hiring managers do the same on anonymized candidate profiles and when there's a match both users are notified. However, Switch is currently exclusive to tech, media, and startup companies in NYC.
Link-Up
LinkUp's unique search engine, updated daily, lists only jobs that are found on company and employer websites. This helps you uncover the hidden job market of opportunities not publicly advertised on the major job search engines. An additional upside is that as positions are filled and company websites are updated so are LinkUp's job search listings – so no more applying to outdated job postings.