DRI is community minded. We instill in our culture a sense of corporate citizenship and strive to partner with organizations that feel the same way. We believe that a positive culture and giving back go hand-in-hand. And our employees couldn't agree more!
Our team feels good about community involvement and plays an active role in selecting a charity or cause. There's a consensus here that giving back is the right thing to do. When our team bands together, we know that we can make a difference, help drive change, and strengthen our roots in the community.  We also feel that a genuine commitment to a cause is a source of personal satisfaction as well as pride in our work and where we work.
Here's just a few photos and descriptions of what we have done in recent years!
DRI volunteers during the year with Values in Action, which is a foundation that empowers students and adults to build communities of kindness, caring and respect through programs that teach, promote and provide skills and tools to enable individuals to make positive, values-based decisions every day. Specifically, we participate in the Project Love school programming which includes helping inner-city, at-risk high school students increase their chances of graduating from 47% to 85% (Believe to Achieve) and the Project Love character education program at John Adams High School, which integrates community leaders, life lessons, mindfulness, lessons about job readiness, and cognitive behavioral psychology techniques along with the academic curriculum.
DRI participates and raises donations for Race for the Place annually.  The event includes a 5k and 1-mile race held to benefit the Gathering Place, which is a Northeast Ohio organization that provides programs and services free of charge for individuals and families touched by cancer.
DRI donates large boxes of toys each year to be distributed by the Leprechaun Foundation of Cleveland to children in area hospitals for the holiday season. Additionally, Mrs. Amy Charney, Home-Economics teacher at Solon Middle School, and her class did something really special for kids receiving treatments in area hospitals. They sewed stuffed animals with sewing kits donated by DRI. The Leprechaun Foundation, an organization devoted to helping these children and their families, distribute the stuffed animals.
In May of 2019, our Automation, Material Handling and Packaging team volunteered at Greater Cleveland Food Bank to help serve and sort food. Greater Cleveland Food Bank works to ensure that everyone in our communities has the nutritious food they need every day. 
DRI raised money to compete in the Annual Cleveland Kicks-It tournament.  The kickball tournament, held on Progressive Field, was a program of Flashes of Hope and raised money towards children's cancer research.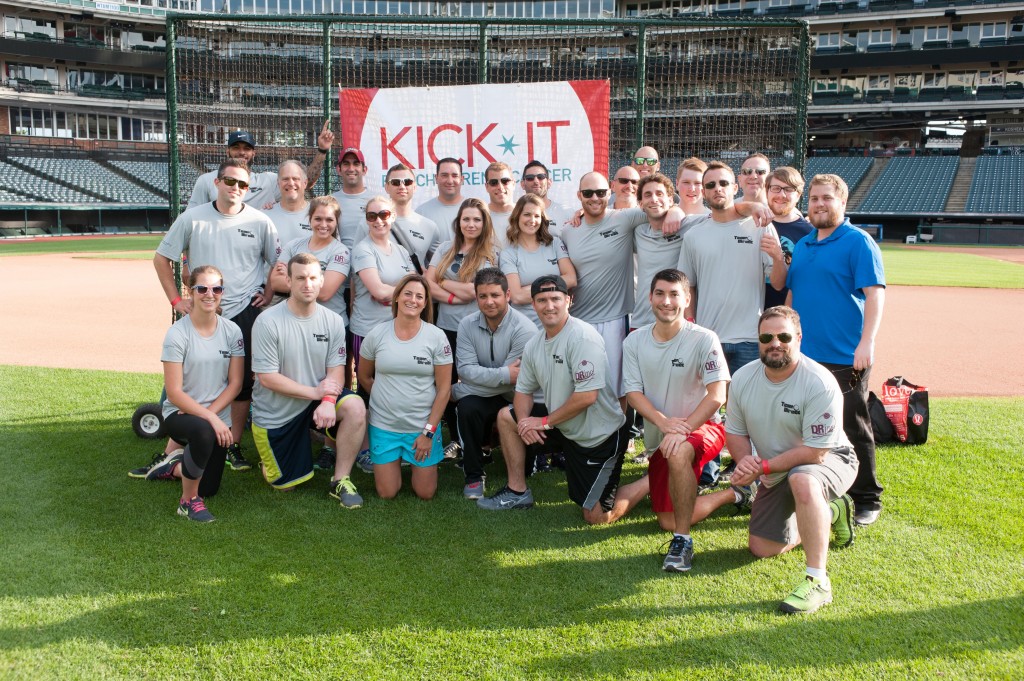 Other: 
DRI participates in various other fundraisers, charitable events, and opportunities to give in the community. Over the past few years, DRI has volunteered with organizations such as Dress for Success, as well as volunteering for a local church's annual Thanksgiving dinner.