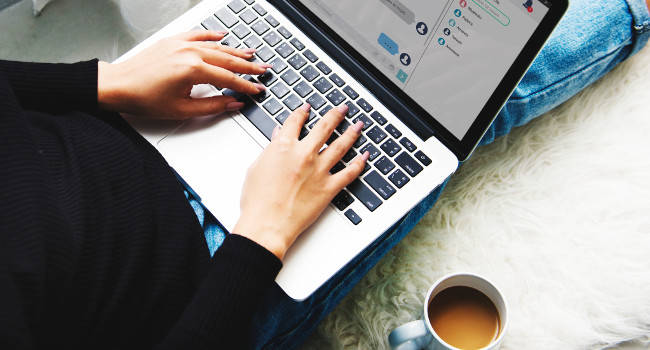 By Mike Silverstein, Managing Partner of Healthcare IT & Life Sciences
In spite of modern technology, data breaches remain a pervasive threat to business. With time, security hacks have become more frequent and more severe. To combat this growing threat, corporate America has begun to implement blockchain technology to provide advanced security measures. The healthcare industry is realizing the benefits of blockchain as well.
Facebook, Marriott, and British Airways were a few of the recent victims of catastrophic security hacks. The impact of such breaches can be felt for years and costs the company millions of dollars to repair.
In addition to social media platforms, hotels, and airlines, many hospitals around the country have been impacted by ransomware, misconfigured cloud storage, and phishing emails. No industry has been spared from the damage of security threats.
According to a recent study conducted by IBM and Ponemon Institute, the cost of a data breach in a major company averaged $3.86 million in 2018. But for the healthcare industry, that dollar amount can be even higher. On average, hospitals and medical facilities pay $380 per single compromised patient record, which is 2.5 times the global average when compared to other industries.
Birthdates, social security numbers, and payment history are a few pieces of information included in patient medical records. Given the sensitive nature of patient records, healthcare's privacy practices have remained complex and highly regulated.
As noted by Mayank Pratap in a recent article discussing the opportunities of blockchain technology, maintaining patient information is an important part of providing quality healthcare. However, this has been complicated by federal rules and regulations. "The major issue in providing quality healthcare services is the gap between providers and payers. The dependency of middlemen in the supply chain makes it even worse," said Pratap.
The current healthcare systems manage patient data in an outdated, uncentralized method. It causes information to be inaccessible and inconvenient to providers requiring the information. Frequently the lack of an efficient data management system prevents medical facilities from providing high-quality services.
Beyond privacy and security, outdated systems make it difficult for the doctor to diagnose and create a barrier for clinical trial reporting. Nearly half of clinical trials in the U.S. are unreported and up to 40% of healthcare provider data records are filled out with errors or misleading information. Clearly, these results reveal the need for improvement.
Blockchain has recently been introduced as a suitable solution. Using a centralized ledger that can be accessed by those requiring the information provides convenience and security. Blockchain was originally developed in 2008 as a core component of the digital currency, 'bitcoin.' Those outside of the digital currency space may be skeptical of how the technology could provide benefit to hospitals. However, the benefits of blockchain can be applied to any chronological record. At its core, blockchain is a "database that is shared, replicated, and synchronized among the members of a decentralized network." The distributed ledger records the transactions of the members within the network.
5 ways blockchain can benefit the medical industry
So, what improvements can healthcare facilities attain from a distributed ledger? Let's discuss 5 ways blockchain can benefit the medical industry.
1. Secure patient records

In a recent Forbes article, Jack Liu, CEO of ALLIVE, discussed using blockchain as a way to efficiently maintain secure records. "If patient records are recorded and stored in a blockchain-based system, they are secure and unalterable. Patients can grant permission to healthcare providers to access those records and to package new records into blocks that will become part of a permanent history of that patient."
Blockchain eliminates the security threats that exist with traditional record keeping. Records entered into a blockchain are not held locally and therefore prevent many of the data thefts.
2. Accurate patient records
Human error along with many other factors can lead to mismatched or duplicated records. But with the centralized ledger provided by blockchain, all data is tracked to a single longitudinal record. Each patient's record is attached to one unique patient identification.
Beyond making the job of record keeping more efficient, this allows the providers to deliver improved care. A longitudinal record allows the medical staff to compile lab results, treatments, and other pertinent medical histories.
3. Improved supply chain management

Managing a medical facility's physical product supply can be a logistical burden. Blockchain improves the supply chain management by monitoring an organization's product supply. It helps healthcare facilities track cycles, detect delays, prevent waste, and even manage supplier contracts.
4. Reduction of insurance fraud

Insurance fraud is a major concern in healthcare. Healthcare fraud costs the U.S. $68 billion annually. One of the unfortunate results is increased healthcare insurance costs.
Blockchain allows claims to be automatically verified where the network agrees upon the way a contract is executed. The validation-based exchange of blockchain results in fewer errors and less fraud.
According to Jack Liu, "A blockchain environment can eliminate a large portion of this fraud when providers and patients must enter their information and data to be verified, recorded and stored and health insurance companies must have access to that data."
5. Improved data collection of clinical trials

It takes 12 years, on average, for a drug to receive approval. The research is often conducted in decentralized means making the data collection difficult.
Clinical trials are another area of healthcare that would benefit from blockchain. "Blockchain would mean that results of clinical trials can be securely consolidated and efficacy demonstrated," Liu said.
Blockchain provides many obvious benefits to healthcare. But with any innovation, there will be resistance before widespread adoption. If the previously mentioned benefits are any indication, we could see blockchain changing the healthcare industry in the next few years.
May 16, 2018
By Norm Volsky, Director of Mobile HIT
Earlier this month I attended ATA in Chicago, the world's largest telehealth innovation and networking event. With over 4,500 participants at the event, I was able to meet with many leading professionals in the industry. Specifically, I enjoyed meeting with 14 innovative companies to discuss the new and interesting things they're doing in the healthcare and telehealth industry. Below I have highlighted these companies with an overview of each company and some of the new initiatives they're taking in the space.
Agile Health: Mobile health engagement vendor creating digital conversations to improve population health and achieve better healthcare outcomes through lasting behavior change. Agile intelligently and seamlessly blends automated and live coaching support to deliver a suite of highly interactive, evidence-based programs with a substantive record of clinical validation and proven results. Agile has an 85% engagement rate, a 25% reduction in total cost of service, a 46% reduction in readmissions at 90 days, and 4.75 of 5 patient satisfaction rate.
Analyte Health: Care enablement platform that helps consumers better own their health. Analyte allows consumer to do lab testing in the comfort of their home and get lab diagnostic information and test results quickly and accurately. Not only is Analyte speeding up the time of diagnosis, the simple and convenient platform encourages consumers to get tested for conditions that they would have put off otherwise.
CareDash: Doctor Review platform that makes it easy for consumers to find, compare and review doctors. CareDash is hell-bent on bringing transparency to the healthcare market and developed a tool to notify patients if their doctor has accepted money from Pharma companies. The peace of mind CareDash provides its users is invaluable to patients who are not sure if they should be on a certain medication. This type of info can help the entire healthcare system fight the opioid epidemic.
CirrusMD: Text first virtual care platform that gives patients instant access to healthcare. Having 4 of the largest 10 health plans in the country as customers, CirrusMD delivers impactful interactions with in-network doctors for millions of patients. 70% of virtual visits require no additional follow-up resulting in major cost savings for the entire healthcare system.
Fitango: Care Management and Patient Engagement vendor helping its customers move towards value-based care. Their HIPAA compliant solution enables all the stakeholders to communicate including: Care Managers, Care Givers, Providers, Network Managers, the Patient and their family. Fitango's approach is preventative in nature and is geared towards the post-acute setting. Recently the company launched Oncology Pathways which is a precision oncology platform. In addition, Fitango launched an advanced care planning module for end of life situations which helps family members navigate through very difficult decisions.
GlucoMe: Digital Diabetes Care company that simplifies the way patients, caregivers and providers manage diabetes. By combining diabetes monitoring hardware, mobile app solutions and cloud-based computing, which supports their Digital Diabetes Clinic, GlucoMe enables healthcare professionals to continuously monitor their diabetes population. Based in Israel, GlucoMe works with the top HMO's in Israel. Partnering with Apollo Sugar Clinics allows GlucoMe to potentially help hundreds of thousands of diabetes patients manage their condition in India. Also, a new parternship with Diaman in Latin America is expanding GlucoMe's global reach. A year ago, industry veteran John Erickson was appointed to be EVP and GM of North America.
Intelligent Retinal Imaging Systems: IRIS' Diabetic Retinopathy Diagnostic solution helps caregivers prevent their patients with diabetes from going blind. Its early-detection screening platform provides an end-to end-solution for primary care including patient identification, diagnosis, reimbursement and referral. This allows its customers to increase access, improve care coordination, reduce costs and achieve HEDIS compliance. The number-one leading cause of blindness in adults is diabetic retinopathy - and 95% of vision loss is preventable with early detection which is the problem IRIS helps to solve. After winning a Microsoft 2017 Health innovation award, IRIS was also featured at the Microsoft Build Conference 2018 this past week for their work on Artificial Intelligence algorithms to enhance the identification and diagnoses process for diabetic blindness.
InTouch Health: Made big news in acquiring Reach Health which was announced at the show. Offering secure, reliable and scalable telehealth, InTouch has 130+ Health System customers at over 1750 locations. They provide over 30+ use cases and were recognized as a category leader for virtual care platforms by KLAS with a score of 90.1 out of 100.
Medici- Created WhatsApp for healthcare with an emphasis on user experience allowing patients to avoid waiting rooms, save time and money and get treated faster. Medici built a business platform for providers to communicate HIPAA compliantly with their patients and "unchain their practice." The text, phone and video capabilities allow for seamless communication, e-prescribing and referrals. Providers can also bill via the app which caters to patients with high deductible plans. Medici launched in South Africa last year and is looking to expand their international footprint. Veterinarians have started using the Medici app which is an entire new market vertical for the company.
Medsolis: Care Management and Patient Engagement vendor offering a BYOD app that was named a Top 10 Telemed company by CIO Review and won the Most Innovative Care Management Product award from Frost and Sullivan (out of over 50 vendors). With the ability to personalize, automate and humanize, their solution is extremely interactive and loved by patients and care teams. Their 'My Goals' module allows a patient or care team to set out goals and the simple and interactive platform allows them to track the patient's progress on their way to reaching their goals.
Pillsy: Smart pill caps and software system that provide smart reminders for patients to take their prescription medication correctly. By levering Bluetooth (low energy) smart caps for their patient's pill bottles, Pillsy reduces the cost vs. older generations of smart pill bottles while providing a modern user experience. The software was designed to be super user friendly and simple, resulting in a nearly instantaneous setup when the product is distributed by pharmacy. In addition to selling to consumers, Pillsy also has an enterprise platform that helps organizations manage medication adherence across their patient populations
Trapollo: Enables payers and providers across the United States to have collaborative relationships with their patients/members. With the infrastructure of being a Cox Communication owned company behind them, they can provide their customers unmatched services with their remote patient monitoring program design, management and logistics expertise. Trapollo's integrated solutions deliver keen insights that help clinicians monitor a patient across the continuum of care inside a patient's home, helping them manage chronic conditions and comorbidities. Trapollo realizes that their employees might be the only voice a patient hears all day and their goal is to "have an attitude of compassion and love as they help solve any technical issues they might experience while enrolled in a program." Recently Trapollo hired Cox veteran executive Mike Braham to lead the company into explosive growth.
Vivify Health: Remote Patient Monitoring Platform helping move the industry toward value-based care. Helping its patients manage their chronic disease, Vivify is one of the leaders in mobile population health management. In 2017 Vivify was awarded a patent for extending EMR's with Digital Health. UPMC which is a customer's of Vivify did a presentation at the show explaining how Vivify has helped them improve patient outcomes in their health system.
Zipnosis- Provides its customer a significant ROI which has been proven to convert 25% of patients from the telemedicine platform to in-person customers with an average spend of $3K per year. The providers that were using the Zipnosis platform met guideline adherence up to 95%. Key customers include: Baylor Scott and White, UCLA Health and Mission Health. In April, Zipnosis added post-surgical care services to its telehealth platform. Zipnosis also partnered with AAFP which gives thousands of family physicians access to their telehealth platform.
ATA was a great event and I was thrilled to meet with these great companies. Please reach out to me if you'd like to discuss your insights from the event or if you'd like to chat about the telehealth industry in general.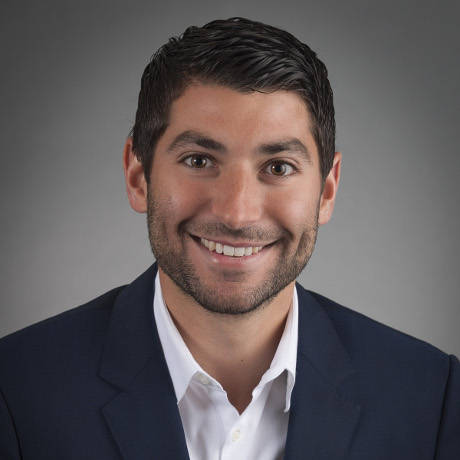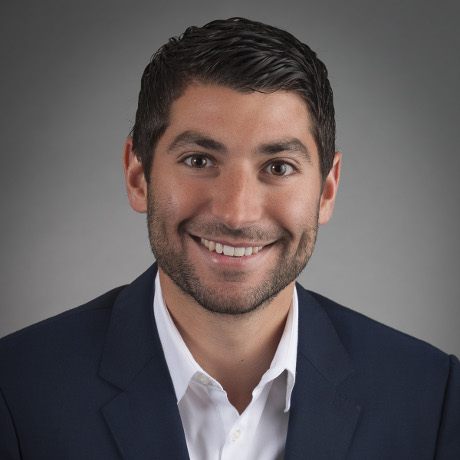 Norm Volsky
Director of Mobile HIT
nvolsky@directrecruiters.com
440-996-0059
Categorized:

DRI Recruiter Insights, Events

Tagged:

ATA, ATA 2018, event recap, headhunter, Healthcare IT, HIT, Norm Volsky, recruiter, recruiting, Telehealth
A few weeks ago I had the opportunity to attend HIMSS in Las Vegas, joining over 45,000+ professionals in attending educational sessions, visiting vendors throughout the exhibition floor, and networking with professionals immersed in the Healthcare IT industry. Being my 6th year attending HIMSS, I look forward to the opportunity to meet with emerging technology companies and leaders in the Healthcare IT space that are making an impact and growing significantly. Below I have highlighted several of the interesting companies I met up with to share an overview of their company and the interesting initiatives they're taking in the Healthcare IT space.
Caresync: Care Coordination solution with over 100,000 Medicare patients using their solution/service. Their goal is to allow collaboration between every stakeholder in the care continuum and help get the right information to the right care team member at the right time. In helping their patients navigate their way through the Health System, they improve the quality of care and patient experience drastically. CareSync recently opened a new futuristic office in Tampa due to its explosive employee headcount growth. In 2017, CareSync received a 5-star rating from BridgingApps.
Certify: Biometric Authentication solution that was customized for healthcare. Certify is focused on Patient Identification to improve patient satisfaction, clinical outcomes and security while reducing fraud and duplicate EMR records. Using biometric data like a fingerprint, patient and hospital staff can be easily identified to improve clinical workflow and efficiency.
Cohero Health: Respiratory Disease Management company that is leveraging mobile digital therapeutics technology to keep their patients healthy and breathing smarter. Recently the company has brought in a new CIO, CTO and Chief Client Officer. They have partnered with AccuWeather to predict symptoms and triggers for their patients based on environmental conditions including temperature, humidity and seasonal allergens.
Conversa Health: Healthcare Conversation's platform is using its "Conversational AI" to improve how patients and care teams communicate around key health experiences like chronic condition management, post discharge, pre- and post-surgery, medication adherence and lifestyle health coaching. Patient data is utilized to make these automated digital conversations more personalized. Conversa was also featured in some new industry research that highlights the growing adoption of automated patient experience technology and AI.
Datica: Providing Cloud Compliance to promote health innovation. Datica provides any healthcare company the opportunity to focus on health innovation while they ensure the solutions their customers invent meet the burdensome healthcare compliance and security requirements (HIPAA, HITRUST, GDPR and GxP). Datica manages compliance and security on AWS and Microsoft Azure and helps healthcare companies bring their software solutions to the cloud.
Happify: Evidence-based gamification platform that helps people build resilency to better deal with the stress, anxiety and depression of everyday life. The Happify platform promotes better emotional/mental health and overall wellbeing.
Healthfinch: Practice automation platform that covers prescription renewals, care gaps and visit planning to help healthcare organizations automate, delegate, and simplify routine busywork so their clinicians can spend more time treating patients. It saves providers, on average, 30 minutes per day. It helps increase staff efficiency at least 4X, resulting in faster turnarounds on patient requests. Healthfinch won the 2018 Innovation Award from athenahealth's MDP program and was a member of Epic's first App Orchard class.
ILÚM Health Solutions is a subsidiary of Merck Healthcare Services and Solutions and is focused on the use of real-time information to support patient management decisions, quality programs, and better outcomes in infectious diseases. ILÚM partners with provider organizations through a program-level Insight platform, point-of-care clinical decision support and clinical collaboration and ongoing quality consulting. The ILÚM approach is powered by precision medicine capabilities which support improved antibiotic prescribing and individual patient management.
Intelligent InSites: Real-Time Operational Intelligence vendor that focuses on RTLS/RFID, Asset Management, Workflow Management, Environmental Monitoring, Patient Safety and Infection Control. Having both a mobile and desktop platform, Intelligent InSites provides its customers with second to none analytics and dashboards to improve financial and operational efficiency, quality, regulatory compliance and patient satisfaction. InSites helps its hospital customers improve their operating margin, bed occupancy rate, asset utilization rate, patient satisfaction and physician performance while reducing hospital incidents' time to service and length of stay. In the Summer of 2017, InSites won the Best IoT Healthcare Platform Award from MedTech Breakthrough.
Intelligent Retinal Imaging Systems: IRIS' Diabetic Retinopathy Diagnostic solution helps caregivers prevent their patients with diabetes from going blind. Its early-detection screening platform provides an end-to end-solution for primary care including patient identification, diagnosis, reimbursement and referral. This allows its customers to increase access, improve care coordination, reduce costs and achieve HEDIS compliance. The number-one leading cause of blindness in adults is diabetic retinopathy - and 95% of vision loss is preventable with early detection which is the problem IRIS helps to solve.
Livongo: Chronic Disease Management and Remote Patient Monitoring vendor that started its focus in Diabetes Management, but has since expanded into Hypertension with more disease states to be released in the future. With over 200 Employers (including Pepsi, Lowes and Target), and 4 of the largest 7 Health Plans offering the Livongo platform to their employees/customers, they have established themselves as a force to be reckoned with in the Chronic Disease Management space. The platform saves its customers an impressive $83 per patient, per month. 
LogicStream Health: Clinical Process Improvement and Control software firm helping hospital clinicians improve and better control vital clinical processes that guide patient care. LogicStream Health software works with all major EMR platforms and is in use at more than 300 hospitals today.  It is must-have software that reduces variation and ensures customers' clinical processes and workflows are standardized and aligned with evidence and best practice. Healthcare systems are saving millions of dollars and improving quality with LogicStream Health by reducing costly variation and inefficiency.  Customers include Providence Health, Texas Health Resources, Yale-New Haven, and Fairview Health Services. The company is a leading innovator in the clinical process improvement category.  LogicStream Health recently launched a series of clinical process modules that provide out-of-the box capability to improve specific clinical workflow and compliance related to numerous conditions, such as sepsis, catheter-associated urinary tract infections (CAUTI); and, venous thromboembolism (VTE).  In March, the company introduced an Opioid Clinical Process Module to reduce inappropriate uses of medication and identify high risk patients based on EMR data. 
Medical Informatics Corp: Patient Monitoring Analytics vendor that unlocks monitoring data from the bedside and transforms it into actionable information. Their Sickbay product is an FDA cleared clinical intelligence platform that gives real-time patient data that clinicians can use to identify high risk patients and improve clinical outcomes.
Odoro: Dynamic Patient Scheduling vendor that improves self booking, patient access and referrals. Odoro allows patients to schedule via: website, mobile device, portal, phone or IVR. The goal is to improve patient scheduling while reducing no-shows and leakage. 
Pieces Tech: Predictive Analytics software vendor that helps improve patient outcomes and reduce hospital costs by leveraging social determinants of health such as housing and transportation - along with medical conditions. The founder is a physician who, with his team, built a better solution for case management using AI for the entire patient journey. Pieces' models have extremely high accuracy rates due to proprietary clinical NLP and the use of licensed clinicians as human-in-the-loop are key components of the AI solution. Recently launched a new sepsis prevention tool by leveraging dashboards.
Propeller Health: FDA-cleared asthma and COPD management vendor that helps patients and physicians better manage chronic respiratory conditions. They make digital products that have therapeutic benefit. In February, Propeller achieved ISO 13485 medical device quality certification. Also in late 2017, Propeller achieved HITRUST CSF certification and partnered with Express Scripts to introduce their solution to 750,000 members in 2018.
Proskriptive:  AI for healthcare company focused on helping payers and providers improve their performance with value based contracts.  Proskriptive uses data science to help healthcare organizations to identify vulnerable patients that would most benefit from care management.  Proskriptive's unique suite of technology allows its customers to more accurately target and prioritize which patients will benefit from tailored care.  Examples include future utilization risk, care management impactability, non-acute ED utilization, and many others.       
QLess:  Cloud-based technology is customized for healthcare organizations to deliver vital patient services in a timely and efficient manner. Patients are able to join a virtual waitlist and wait remotely – from the office, while running errands, or from the comfort of their own home – until they're ready to be seen. The platform allows healthcare providers to create tailored management solutions to provide high-quality care, reduce the time patients spend in the waiting room, and boost efficiency among doctors and staff. Built within the QLess platform is FlexAppointments which seamlessly integrates existing appointments with walk-in customers – an elegant solution to eliminate scheduling gaps when appointments are canceled. The interactive appointment scheduling solution also offers bi-directional communication connecting your staff with patients so if they are running late, they can request more time.  
Redox: Integration Platform that allows healthcare organizations and software companies to exchange data in a matter of days. Interoperability is all the rage in healthcare these days and Redox makes it easier than ever and removes barriers to innovation.
Relatient: Patient Engagement vendor focused on reducing no-show rates by providing appointment reminders, non-medical transportation and on-demand patient outreach. In addition, they improve the patient experience by improving the patient check-in process, providing health campaigns and administering automatic patient surveys. Relatient also allows patient to pay over text which significantly improves customer collections.
Solera Health:  Solera has introduced a non-medical network model that has quickly gained traction with over 35 health plan clients and 75 employers. Solera integrates highly-fragmented community and digital prevention and health management solutions into a network, and matches individuals with their "best fit" program provider based on their needs and preferences. Solera's high performing network solves for program fatigue, sustained engagement and pay for performance. 
UpDox: Healthcare CRM Connectivity platform for Medical Practices, Pharmacist and Post-Acute Care. Updox allows its customers to collaborate with their referral partners to get a complete 360-degree view of a patient's health. Updox provides: Appointment Reminders, Surveys, Patient Portal, Patient Payments, Direct Messaging, Online Scheduling and Electronic Faxing. These tools reduce no-show rates by approximately 30% while reducing paper and hardware costs by 50%.
Validic: Health Data Platform that enables access and integration to patient-generated data from mHealth apps, devices and wearables. They have connected to over 400 clinical and consumer-grade health devices. Validic provides hospital and health plan customers with real-time alerts based on a rules engine it developed. In February of 2018, Validic launched its own lightweight Remote Monitoring platform.
Vivify Health: Remote Patient Monitoring Platform helping move the industry toward value-based care. Helping its patients manage their chronic disease, Vivify is one of the leaders in mobile population health management. In 2017 Vivify was awarded a patent for extending EMR's with Digital Health.
Voalte: A healthcare communication platform transforms the way clinicians communicate, improving clinical workflows, operational efficiencies and patient outcomes. With a Voalte smartphone solution, clinicians can share information securely and seamlessly inside and outside the hospital. Voalte has more than 275 customers, including major health systems such as Ascension, Cedars-Sinai Medical Center, Sarasota Memorial Health Care, Texas Children's Hospital, TIRR Memorial Hermann, UConn Health, UCSF Medical Center, and WakeMed.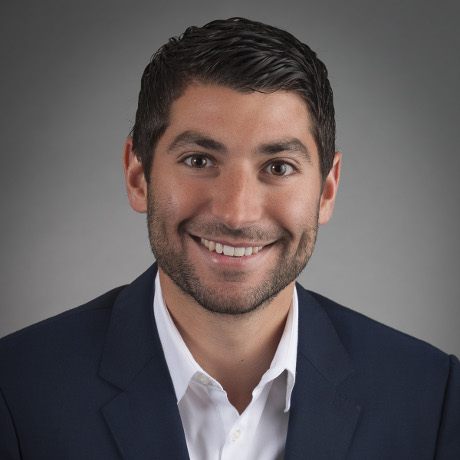 Norm Volsky
Director of Mobile HIT
440-996-0059
nvolsky@directrecruiters.com
Categorized:

DRI Recruiter Insights, Events

Tagged:

Direct Recruiters, DRI, Healthcare IT, healthcare technology, HIMSS, HIMSS18, HIMSS2018, HIT, Norm Volsky, technology
HIMSS 2018 is less than one week away and the DRI Healthcare IT team is gearing up to join thousands of professionals to learn, network, and collaborate at the leading health information and technology conference. As the DRI HIT team attends annually, there are five key tips and tricks to remember each year, or to take along with you as a first-time attendee.
Be prepared before you leave for the conference. Do your research regarding keynote sessions, exhibitors, and educational sessions and be sure to establish what your goals are for the conference, what you plan on attending, or who you would like to meet. This will give you the opportunity to make a game-plan for the conference, and allow you to schedule meet-ups with other attendees. Downloading the HIMSS18 Mobile app can also help you plan.
Get involved on social media before, during and after the show. Connecting with HIMSS Facebook page, as well as the HIMSS Twitter handle is just one extra way of networking and following what's happening at the conference. Use the hashtag #HIMSS18 on Twitter and be sure to post your photos and insights including it to gain more traction with other attendees.
Wear comfortable shoes, your nametag, and bring business cards and snacks. Being such a large conference, you will be doing a lot of walking; do yourself a favor and wear shoes that won't hurt your feet, and snacks to keep you fueled all day. In addition, you should be prepared to brand yourself from wearing your nametag to handing out multiple business cards to other industry professionals.
Take notes. Stay focused during the event, be sure to write down who you meet, interesting facts you learn, or reminders for follow-up after the conference. Listen and observe attentively and engage with as many professionals as possible.
Enjoy the conference! Whether it is your first time attending, or you are a HIMSS conference veteran, enjoy the opportunity to connect with others in an environment focused on Healthcare IT and how to make it even better as a whole.

As we prepare to put these five tips into action, let us know about your experience at previous HIMSS events, what you are looking forward to, or if you have tips to add to our list. If you are attending HIMSS, the DRI team would be happy to schedule a time to meet up with you to network. Please contact a DRI team member to set up a convenient time to network!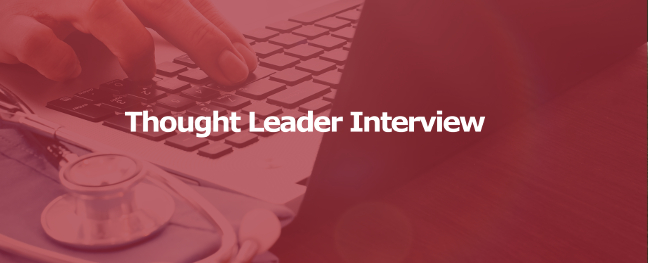 Brian Silverstein, Director of Life Sciences recently had the opportunity to ask Florence Hudson, Mechanical and Aerospace Engineer, former IBM Executive, and Editorial Board Member for Blockchain in Healthcare Today a series of questions. She shared insights regarding her impressive career, trends in the tech and healthcare industries, and advice for up-and-coming STEM professionals.
Please tell us about yourself.
I'm a Mechanical and Aerospace Engineer, and that interest started when I was about 3 years old. I was brought up by my maternal grandparents because my mother died the day I was born, so my mother's brothers and sister became my brothers and sister. My oldest brother loved space. He used to get me up at 5 or 6 in the morning to watch the Apollo missions take off. I remember thinking it was so cool and wondering how they do that, and how they get up there and back to earth safely. They say that's when you become an engineer - when you start asking 'how.'
From there, I got a number of scholarships out of high school and ended up going to Princeton to be a Mechanical and Aerospace Engineer. I worked at Grumman and then NASA at the Jet Propulsion Lab, so I've always worked on things that are the leading edge and the future. I was able to work on the space shuttle program and met Sally Ride; she was going to be flying in the space shuttle, and I was building the space shuttle. At the end of the 70's, the aerospace world was really in a decline, so I took a look around and thought that computers were going to run the world someday, so I interviewed with HP and IBM, and took a job with HP in California. I was there for a little over a year then my grandfather got sick, so I moved back to NY and got a job with IBM. They called me an early identifier, which means I was on track to be an executive, and I was fortunate enough to have a 33-year career at IBM, including Vice President and Director roles.
When I got to the point in my career where I wasn't going any higher, I decided to look for roles that met my goal to become a Senior Vice President and C-level executive as I had documented in my 1-page lifetime strategic plan created in 1983. At that point, my friend introduced me to a Senior Vice President and Chief Innovation Officer role at Internet2, which was a really fun job. From there I joined the Blockchain in Healthcare Today Editorial Board, which I still do now. In addition, I am the Editor in Chief for a book on women and the Internet of Things and this framework called TIPPSS – trust, identity, privacy, protection, safety and security for the Internet of Things. I'm focused on this area to increase awareness of the need to improve trust and identity of things, people, software, and cybersecurity to keep people safer in this hyper-connected world we live in. There are about 15 women writing chapters in this book from different parts of my life; research, industry, government, academia and more. I am also Special Advisor for Next Generation Internet for the Northeast Big Data Innovation Hub at Columbia University, a very cool role. I also speak at many events regarding Internet of Things, smart cities, Women in STEM, Blockchain, and more.  Now I'm looking for the next cool thing I can do whether it is board positions, or new roles where I can make things better – that's what engineers do.
You have a degree in Mechanical and Aerospace Engineering. What led you to get involved with healthcare in your career?
When I was at IBM in Corporate Strategy, Lou Gerstner as the CEO inspired us to look at some of the newer markets we should be participating in. Healthcare and Life Sciences was one of them. At the time I was a VP in Corporate Strategy and my team led the development of a number of new strategies, including creating the analytical structure to understand and operate in new markets that weren't really defined yet, as documented in a Harvard case study about the IBM EBO (Emerging Business Opportunities) program. We created a framework to assess market potential and value creation, then developed a range of uncertainty for the new markets including everyone's opinion to help us move forward together. We did that for healthcare and other markets. I also worked on the IBM Watson cognitive computing strategy which included choosing healthcare as a prime opportunity for cognitive computing.
As I started getting involved more with Internet2, Healthcare and Life Sciences came up as a key focus area. As Chief Innovation Officer, I did a community survey to find what areas of open collaboration we should work on together, and came up with distributed big data and analytics, the Internet of Things, and end-to-end trust and security. Within big data and analytics, one of the use cases that came forward was Healthcare and Life Sciences. When the Cancer Moonshot came along I was fortunate to have the opportunity to participate in the summit at Howard University in Washington, DC to discuss how the scientists and technologies can support the acceleration of cancer research and data sharing. I was fortunate to be appointed to the program committee for the computational approaches for cancer workshop at the annual SuperComputing conference as another way to leverage different types of scientists, technologists and researchers together to apply their cumulative thinking to cancer. Healthcare is a huge space with so many opportunities to improve outcomes, so much to figure out, and so many challenges. We can bring brilliant people together, leveraging existing and new technologies, to work together and use their unique gifts for good.
Being a Special Advisor for Next Generation Internet at the Northeast Big Data Innovation Hub, what are the biggest challenges and opportunities you see in the world of data?

One of the biggest challenges is cultural; people have to choose to share their data. In research environments your research is your intellectual property, it's your identity and it's what helps you get tenure, so we need to get to thinking that data needs to be shared. The other challenge is protecting against other people changing your data. We have to apply new technologies to areas where people aren't used to sharing data and give them protection.
The opportunity across the board is using the data for good. We need to look at data holistically to get key insights and make the right decisions to change things. Another thing as we look across the world is working together to come up with what we want to accomplish and how we can make things better by improving collaboration within data science globally.
What trends do you expect to see in technology in the next 5 years?
A trend I see is the need for this TIPPSS idea; trust, identity, privacy, safety and security. More people are becoming aware of the threat of physical and financial harm from the connected devices and systems on the planet. We need to build in TIPPSS for new devices, and add more security to existing devices and systems. I think there will be more and more awareness and regulation in these areas. The issue of ethics will also increase regarding how we use the vast amount of data available about people and things, relating to data science, IoT, privacy, and security. There are so many aspects of making tech more safe and secure as it becomes more integrated into our daily lives. For example, quantum computing is going to be very real and provide opportunities and challenges; if you make something really smart it can be good and bad so figuring out the ethics of data and tech are more and more important as we move forward.
What interesting new projects are you working on?

The Blockchain world is very interesting. My position on the Editorial Board of Blockchain in Healthcare Today allows me to look at how new blockchain technology, which tucks under the TIPPSS umbrella, can provide better integrity, trust and security of data, whether it's data about the pharmaceutical supply chain to make sure counterfeit drugs don't enter, or provenance of medical or clinical research data as it is transferred between devices, institutions, people and networks in the eventual pursuit of precision medicine and precision cancer care. We focus on figuring out how to maintain integrity of the data since all devices which house the data are hackable. Blockchain can help with this, as it tracks who and what creates or changes data. It's exciting to work with doctors, the editorial board, and medical schools to make things better by marrying technology with healthcare.
I am also involved in a number of things related to TIPPSS, which we need to get more women involved in. The way I look at diversity, until we are at human population parity in STEM fields – Science, Technology, Engineering and Math - we aren't leveraging all the resources on the planet; if 50% of the planet is women, then 50% of everything should be women. We need to encourage women and let them know that they can do it and they should get involved.  
What types of mentor or mentors have you had throughout your career?

My first was my brother who woke me up to watch the Apollo missions when I was 3 years old. He provided me the opportunity to see what's out there so I could see what I was interested in. My parents were also always very supportive of me. My first real mentor in the aerospace engineering field was Yvonne Brill, who passed away a couple years ago. I met her when I was at Princeton University and president of the Society of Women Engineers section. When she passed away, her NY Times obituary called her the first female rocket scientist in the US. She connected me to NASA's Jet Propulsion Lab as my summer internship and she was on the NASA safety advisory board after the Challenger disaster. She was incredible. I always show pictures of her when I do my Women in Tech talks. Whenever I went back to Princeton I always tried to go and visit her at her house and give her a hug. Last time I saw her, she showed me the medal President Obama had just presented her on Technology and Innovation. I also had a number of mentors at IBM when I was on the Executive path. Now a few other women and I who were VPs at IBM have started doing peer mentoring and ladies dinners to help each other in work and life. We invite the EVP from IBM who mentored us all to join our dinners too.  He is still there for us even though we have all retired from IBM.
What do you believe are the traits and qualities of a great leader?
I think a great leader needs to care. They need to care about the business, their team, clients, people, partners; people can tell if you do or don't care. You can show that you care by listening. I used to present to the Hebrew University of Jerusalem when I was at IBM, and I'd speak to them about our strategy, and they gave me this ornament I still have that says, 'It is the province of knowledge to speak, and it is the privilege of wisdom to listen' – Oliver Wendell Holmes. So as leaders it is our job to listen, respond, and lead, inspiring people to look forward, look up and think of what more they can be or do, and help them reach for the stars.
You were recently featured by the New York Hall of Science with your STEM profile. How do you encourage STEM careers among your network?

I'm approachable and friendly, but I'm a geek; I worked on future missions around Jupiter, cognitive computing, next gen internet, and helping cure cancer. I say if I can do it, you can do it. I had very humble beginnings, with my mother dying and my father leaving, and I was an orphan, so if I can do it, you can do it. I encourage anyone to find what inspires them and do it. It could be boys, girls, robots, anything; I'm flexible, we just need more thinkers and doers in the STEM field.
Based on your LinkedIn profile, you have earned various honors and awards. To what or whom do you attribute your success?

My parents were my core. They were so supportive of me – they lost their daughter and then took care of me. I was first in our immediate family to go to a 4-year college and they supported that. I also had teachers who were supportive of me. You need personal cheerleaders in your life that believe you're great. My parents, siblings, friends, daughter, have all been personal cheerleaders for me and I'm very lucky that they support me.
What advice would you give to up and coming technology professionals to be successful?

Figure out the unique gifts God gave you and use them for good. If people say you have a gift, ask them for feedback about it and what the good part was. When I was looking at how to portray myself, my mentor from IBM said that my unique value is that I'm technical and a business executive, and it's the unique combination that really differentiated me, so that's what my CV says at the top now. Getting feedback from other people, listening, and leveraging that can help you on your way to success. Find things that really inspire you, listen to the market, continue to pursue your ideas, and don't give up. Look at how to leverage ideas for good and watch out for those who use their ideas for bad.
Brian Silverstein
Director of Life Sciences
440-996-0877
bsilverstein@directrecruiters.com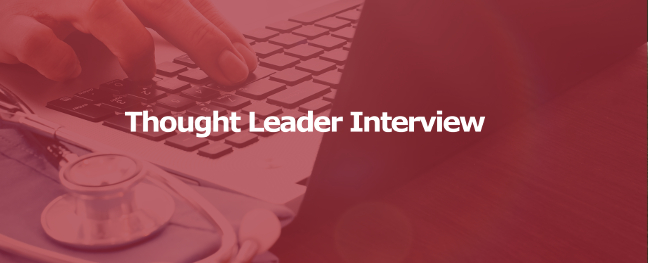 Norm Volsky, Director of Mobile Healthcare IT had the opportunity to interview Tim Coulter, COO of PreparedHealth. Mr. Coulter shared insights about his career in healthcare, as well as the interesting initiatives PreparedHealth is taking to help people get well faster in the comfort of their own home.

 Please tell us about yourself and PreparedHealth.

My name is Tim Coulter and I'm currently the COO of PreparedHealth. I've been working in healthcare for the last 15 years or so. PreparedHealth was founded by my good friends, Ashish Shah and David Coyle who I met at our last company, Medicity. David was also the co-founder of Medicity and Ashish was the CTO while I ran various departments in finance, professional services, and account management.
 PreparedHealth is focused on helping people get well faster and stay well longer in the comfort of their home. We believe there's a better way to coordinate care that happens outside of the hospital, a way that empowers the patient, connects personal caregivers and care providers, and enables payers to keep their members healthier, safer and happier at home. With the enTouch Network, everyone stays connected in real-time, receiving care updates as they happen, and improving the odds a patient's in-home care will be a success. From home-based providers to hospitals and health systems to health insurance plans, we're transforming the industry by leveraging technology and data to optimize care and improve outcomes for patients.
 What led you to pursue healthcare in your career?
 Like most people who work in healthcare, I was motivated to pursue this career based on a number of personal experiences. I spent most of my 8th grade year in and out of hospitals due to a bacterial infection which would lead to several open-heart surgeries. I was able to make a full recovery but would spend the next several years trying to coordinate follow-up care between a variety of specialists with the inability to share medical records. Every time I showed up at a new specialist after starting college, moving for work, etc. I would have to essentially start over. This experience initially drew me to the healthcare field and ultimately led to working at Medicity to help solve this problem – I instantly connected with the idea of using my career to not only provide for my family, but also help others solve the various inefficiencies of our healthcare system.
 Fast forward about 25 years from my childhood experience and I would run into another medical scenario which connected me specifically to PreparedHealth's mission - which was my father being diagnosed with liver disease. Trying to coordinate communication between my mom, my brother, and myself was difficult enough, but then throw in the complexity of trying to coordinate with the actual doctors, nurses, home health aides, etc. along with my dad's confusion from his condition and we had a horrible time knowing how to help. Even just getting clarity on what the actual initial diagnosis was, was extremely difficult.
 The other difficulty we experienced was knowing what options were available once the diagnosis was treated and he was being discharged from the hospital. Even though I had worked in healthcare for years, most of the post-acute world was still a mystery for me. Very quickly I had to learn the differences between home health, home care, hospice, palliative care, rehab vs skilled nursing, etc. - an experience which is common to many of us when our parents arrive at this stage of life. My dad really wanted to just go home and receive care there. Which ultimately, he has been able to do, and he is recovering wonderfully right now.
 PreparedHealth focuses on how to get people well faster and stay well longer in the comfort of their homes. How do you connect with this mission?
 90% of people want to age at home just like my father did. PreparedHealth's mission is to provide a platform that allows for post-acute providers and family caregivers to work together in a way that makes this desire possible. Ashish and David formed PreparedHealth based on similar personal experiences to mine and when I reconnected with them I was extremely excited to work with them again.
 What are the biggest challenges you are seeing in the industry right now?
There's a lot of noise within healthcare right now making it challenging to get our message across. The industry is inundated with constant policy updates from Washington to every vendor shouting many of the same terms - interoperability, big data, lowered readmissions, etc. Most of the discussion is focused on the hospitals and large health systems, but there aren't a lot of people talking about the home. We believe in the power of helping people age in the home and making the transition from hospital to home as seamless as possible, helping to make sure they don't head back to the hospital for an unnecessary reason. With this, we're trying to reach the post-acute providers, including home health, hospice, home care, geriatricians, skilled nursing facilities, and more. This area has historically been fragmented and lacks the data that the hospitals are just now figuring out how to use. We're excited to empower these providers by bringing more transparency and more coordinated care.
What interesting new projects are you working on?
 Our main focus is building our enTouch™ network. We're seeing some incredible results the more it grows and the more service lines that join across the post-acute spectrum. Our home health partners like BAYADA Home Health have helped lead the way for new upstream partners with skilled nursing facilities like Genesis Powerback locations and hospitals like Centegra in Illinois.  As more partners join, they are completing the care continuum and making the transition from hospital to home more coordinated. At the same time, we're investing heavily in DINA, our digital nursing assistant. She uses data-driven AI and machine learning to push proactive care recommendations so that no patient falls through the cracks. She's also leveraging data to help our providers make evidence-based care transitions.
What strategies do you use at PreparedHealth to retain top talent?

We are a young company that is growing quickly, so it's a balance of putting a focus on retaining our people, not just on recruitment. We are really picky about who we bring on, and not just from a talent perspective, but from a culture fit. You spend a lot of time with your team, so make sure they are kind, genuine people that want to make a difference. We also make sure that we invest in our employees, making sure that PreparedHealth is a place you can build a career.
 What exciting new trends and changes do you expect to see in the industry in the next 5 years?
 Healthcare is on the cusp of making some exciting changes. It's an old, slow moving industry that is apt for change. Artificial Intelligence is going to make a big difference across the board from diagnosis and care to care management and will help put all of the data being collected by EHRs to use in interesting ways. There will be a greater transparency and communication in healthcare including caregivers and family members being a part of the conversation. Large corporations are already joining forces to make changes in how care is paid for and delivered.
 But, the biggest trend will be for healthcare to move back to the home. The growing boomer population wants to age in their home and more care providers are switching to that same mentality - they just need the tools to make it efficient and transparent.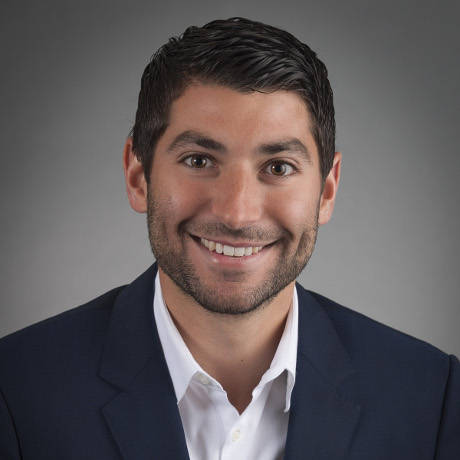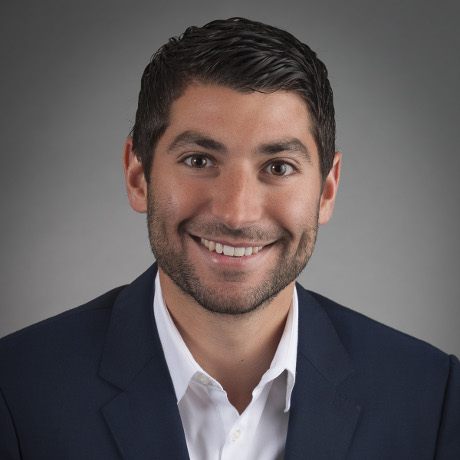 Norm Volsky
Director of Mobile HIT
440-996-0059
nvolsky@directrecruiters.com
December 7, 2017
By Mike Silverstein, Managing Partner of Healthcare IT and Life Sciences
What's in store for 2018 when it comes to Healthcare IT issues and talent? Here are 7 hot topics and talent trends that will help to shape the workforce in the New Year:
Blockchain Innovation in Healthcare & Life Sciences. While Blockchain is not new to other industries such as finance or supply chain, technologists within healthcare now see it as a way to allow people to always have access to their healthcare records and have that data anchored, encrypted, and protected. This innovative technology is also helpful in streamlining processes, lowering operational costs, eliminating duplication of work and generating new ways to integrate in a sharing-based economy. In Life Sciences, Blockchain is also making inroads for clinical trials.
According to Deloitte, the healthcare industry is planning the most aggressive deployments of blockchain, with 35 percent of health and life sciences planning to deploy by 2018. Deloitte found that 28 percent of respondents across all industries said they'd already invested $5 million or more, while 10 percent have invested $10 million or more. Certified Blockchain Professionals will be in high-demand.
People Analytics Widely Adopted.
As more Millennials become managers, they are creating employee dashboards such as Microsoft's MyAnalytics for employees to help them better understand how their time is being spent on daily tasks, in meetings, on projects, and to measure their progress towards achieving company goals and initiatives. Ultimately, people analytics is meant to help managers and executives make decisions about their workforce.
Hospitals Building Own Apps to Transform Personalized Care.
Precision medicine by creating apps is an emerging approach for disease treatment and prevention that takes into account individual variability in genes, environment, and lifestyle for each person. In other words, it's personalized care. Hospitals such as Beth Israel Deaconess and Providence St. Joseph Health are building their own apps to transform the future of personalized care. As more hospitals build apps, HIT Programmers will be greater demand.
Cybersecurity Talent Wanted.
If you're a data analyst or cybersecurity specialist, hospitals and other healthcare facilities are probably actively pursuing you. Healthcare hiring is picking up due to the lack of hospital security measures being taken. Data breaches of healthcare systems have increased by about 23 percent since 2015. Weak points including electronic medical record systems as well as the current adoption of wearable technology for patients and clients need to be addressed immediately. While the crisis in cybersecurity grows, so does the staffing need. According to the Journal of AHIMA, researchers found a significant spike in job postings demanding health IT data security certifications alongside the advanced informatics competencies and IT infrastructure skills required to manage health information in the modern digital environment.
Increased Demand for Telemedicine.
A recent report from Grand View Research, states that the telemedicine market is expected to top $113 billion by 2025, with a growth rate of 18 percent.  The increased demand for self-care and remote monitoring, are significant factors driving telehealth growth.  Plus, there will be financial benefits for providers who offer it.  Some new policy changes in Washington are opening big opportunities for hospitals and health systems to drive more revenue from virtual care.
This means that HIT professionals will play an even bigger role when it comes to developing telemedicine services. By helping to create the telehealth infrastructure, HIT professionals can help make telemedicine profitable and a permanent fixture in healthcare delivery. 

Candidate-Driven Job Market Continues.
For most industries across the US, we're expecting the candidate-driven job market to continue and the Healthcare IT Industry is no exception. For HIT job seekers, this is great news. It means they have the power to be very selective regarding job opportunities and employers.  For employers, this means it's high time to review your current talent acquisition strategies. Employers need to prioritize the way they source candidates, the experience those candidates have, and the offers they eventually make.

AI Represents Transformation in Healthcare.
The adoption of AI in healthcare is on the rise and solving a variety of challenges for patients, hospitals, and the overall healthcare industry.  With big data and technical capabilities, we've gotten to the point where new products will be created that begin to make a difference. Scientists will soon get the opportunity to prevent certain diseases, like cancer. With AI, we're already seeing more intelligent prostheses and when AI is combined with robotics, they create personal healthcare assistants such as virtual nurses in smartphones and the ability to place a call for help in emergencies.
Across all industries including healthcare, AI is expected to create 2.3 million by 2020, according to a recent report from Gartner. Skills needed: knowledge of automation, robotics and the use of sophisticated computer software and programs. Candidates interested in pursuing jobs in this field require specific education based on foundations of math, technology, logic, and engineering. Written and verbal communication skills are also important to convey how AI tools and services are effectively employed within industry settings.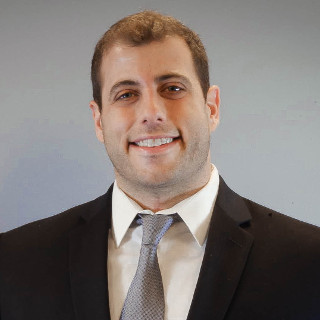 Mike Silverstein
Managing Partner of Healthcare IT and Life Sciences
440-996-0594
msilverstein@directrecruiters.com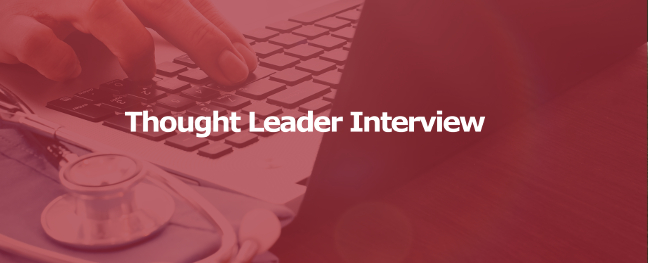 December 15, 2017
Norm Volsky, Director of Mobile HIT interviews Adam Kaufman, President and CEO of Canary Health. Mr. Kaufman shared the mission of Canary Health, interesting trend news, and a multitude of insights from his HIT career. 
Please tell us about yourself and the mission of Canary Health.
I'm an Engineer and a Health Economist who came to Digital Health out of a passion for solutions and technology-enabled services that rethink approaches and improve people's lives; and I have a real commitment to making sure that those solutions and services work. Canary Health is the perfect place to blend my first career as an engineer with my work in economics. We're dedicated to the mission of empowering individuals to better self-manage and to understand how their health impacts their lives. It seems like an obvious thing, but for a lot of us we don't stop to realize that our emotions, daily habits, and relationships are impacted by having one or more chronic conditions.  It's a really exciting mission to be empowering people to have the health they need for the life they want.

What is Canary Health's key differentiator in the industry?
Our key differentiator is our focus on helping people determine what matters to them and working towards what's important to them. I think a lot of the industry has an important, but over-reliant belief that better data and analytics are going to solve the problem. We are certainly big believers in helping people see the trends in their data and leveraging analytics, artificial intelligence and machine learning to improve our service, but there is something missing in those processes that helps someone understand what matters to them. We are differentiated by this unique approach that comes from intellectual property developed at Stanford University around how you engage someone in their own health and support their self-management. That is our foundational approach to helping them understand how to better care for themselves and drive towards improved condition management.
What inspired you to pursue a career in healthcare?
Two reasons why healthcare is the most exciting place to think about how technology can improve people's lives: One is that it's a great mission to know that every day we are working on impacting people's lives in one of the most basic ways; their health and their ability to do the things they want.  Second is that the healthcare industry has lagged far behind in terms of the adoption of technology and the way that technology has disrupted the traditional service patterns. It's an exciting place to be able to work on both a great mission and to make impact given how much opportunity there is to rethink care delivery and patient engagement.
What trends do you expect to see in the HIT industry in the next 5 years?
The most talked about trend, and I certainly agree, is Healthcare's connection to artificial intelligence, machine learning, and the ability to now leverage data to speed the processes, feedback loops and intelligence. I think that's really interesting. What I think is less talked about, although maybe even more impactful, is how we are finally past the early adopter stage of health technology permeating the rest of our lives. I'm particularly interested in the extensions of health into other areas of our lives – like some of the innovative work with Alexa, and the rapid adoption of monitoring devices.  In the normal course of how individuals buy and shop for things, or interact with technology, health is often front and center. There have been some false starts in some of the bigger consumer technology companies into healthcare but I don't think they're giving up. Apple is taking another stab at it and Google is very involved, so I think that hopefully in the next 3-5 years we will start to see health as an element of our life that fits into the way we think about all the other things we're doing.
How is your company getting into AI and Machine Learning?
We think that regardless of how great the technology is, healthcare is still a human delivered service, so a large part of our service is the technology, the experience on the app, and the experience with the devices we ship, but an important part of it is also the interaction with our coaches. We have a network of almost 90 coaches who interact with participants of our services. One of the first places we are applying AI and intelligent feedback loops is into what this coaching element. We look to help them learn about the personalities and the demographics of participants, not just whether they're male or female, but how it all rolls up into a personality type, and how we can then help them be smarter about the way they respond to questions. Clearly there's a lot of gain in getting the right answers, but we make the connection of who the user is as we know about them through the technology and through their consumer profile with our coaches' engagement. We think it's a really exciting application that can make our coaching more effective and more efficient while driving towards a more tailored and custom experience.
What interesting new projects are you working on?
A big project for us, and for us it's the whole reason we're here, is to further embed self-management support into condition management approaches.  We see that as focusing on what matters to an individual and empowering him or her to set goals to own that process. What I mean by condition management is the more clinical element of medications, physiological measures and clinical care related to a consumer's disease. We want to connect that experience, which is primarily a disease management experience, with the self-management experience. That's our big push and our reason for being; to humanize those programs that historically have been too clinical and not focused enough on what matters to the individual.
Have you had a mentor or mentors throughout your career?
I have had a number of mentors. I think some mentors are people who are in your life forever and some play particular roles.  My first boss at my first job out of college was just an incredible mentor professionally, but also showed at that stage how you could run a business, be friendly with the people you work with and care about them, but at the same time lead your own life, have a family and be committed to them, and be committed to other elements. He was such an important mentor because he was a good example of how to make a successful professional career fit with a successful life. My advisor in grad school was incredibly important for helping me think about some of the more intellectual challenges, and the Chairman of the Board at my previous company is someone that I deeply respect and continue to look to for guidance.  And in addition to bosses, a number of colleagues have been incredibly mentors. I have also had an executive coach off and on for a decade and that has been incredibly valuable as well.  I think sometimes we can use the word mentor too hierarchically and would encourage a broader perspective.
What strategies do you use at Canary Health to attract and retain top talent?
The easy answer is we do what everyone else would say; we make sure compensation is competitive and work towards ensuring delight in our team's roles. I think that's table stakes. For us we focus on a culture and approach of real transparency; we are incredibly honest with people as we're hiring them.  We'll openly discuss topics around our corporate trajectory and growth for example.
This, for example, has been very valuable in Digital Health to level set expectations that might be brought from consumer technology companies around the pace of growth.  I have stressed with candidates that if they're here for a quick win in terms of equity liquidation, we're not the right place. We've lost some candidates to folks who are seeking more of the Silicon Valley cycle, but it has allowed us to attract great people who are aligned with our mission and aligned with our approach to focusing on impact and growth at the same time.
Participant Engagement in your program are at high levels and a 90% satisfaction rate. What do you attribute this success to?
We take design very seriously and we take the user journey very seriously. We put participants at the center to decide what they want to commit to and what matters to them. Our design philosophy is about them first. We never make a recommendation; we give tips or examples but really everything participants are doing is something they've committed to. It's all about them inside of a framework of support, tools, coaching, and nudging that we know they need to be successful but they're the ones setting the way it works. On top of that, our cultural honesty permeates the way we act with our participants. Our service is not a single transaction, so it's about engaging folks long term. We're honest with them about how fast we think things will happen, and honest with them about what they need to put in to get there. The participants know what to expect and that helps keep them engaged.
What do you believe are the traits and qualities of a great leader?
I think I would start by saying I don't know if I know. I think leadership evolves. What people need evolves and different qualities are needed at different stages of a company so I don't think there's a single answer. It depends on the situation and depends on what was promised to the people you're leading. It comes back to authenticity; it's different in each setting. Leadership in a video game company would be different than if you're a coach of a sports team, and different than in our business. Our team, extended team and participants know we believe what we are saying, and we're clear about it. That's really critical.
Your LinkedIn profile mentions that you are active in a number of organizations with a primary focus on defining and measuring the health and economic impact of technology. What steps are you taking to achieve this within your organization?
That passion and commitment comes from my graduate work. My PHD is in Health Economics and Health Program Evaluation. To me, it's a commitment to rigor around evidence. We're about building long-term sustainable impact, while also building a big company. This takes time.  We could fool ourselves in the short run, but eventually it's going to catch up to us and there's no long-term value in that. To say we're data driven is easy, but what is harder is building the culture data and insights that matter.   Some of the ways we do this are simple – like closing not only our financials, but participant engagement milestones regularly and with rigor and holding a weekly meeting that is attended by the whole senior team and all team leaders to review, look for correlations and drive upcoming behavior. We also work with our clients to match the outcomes we have in our programs with what they're collecting, which allows us to connect the participant experience to utilization and expense. The third thing we do is build rigorous clinical trials, often with our academic partner. For example, our colleagues at Stanford and Anthem have run a major trial in which they're looking at clinical outcomes and utilization, and they're doing it in a very rigorous way because they are committed to publishing the information out to the public.
What advice would you give professionals looking to break into the HIT industry?
The biggest piece of advice I would give is that it is very multidisciplinary. HIT is often, although not exclusively, not deep foundational technology, but it's technology that needs to be utilized and integrated with clinical care. For a technologist, having some sense of the business case and use cases is helpful and for the business side to know how technology is utilized and where it goes. Just within our company we've got clinicians, designers, product people, and economists. Because HIT is still an emerging field, there's no core curriculum just yet – I think we're getting closer, so you cannot just train yourself for just that. Being open to the reality that we are still figuring out how these different disciplines fit together is going to be critical for anyone who wants to get into HIT.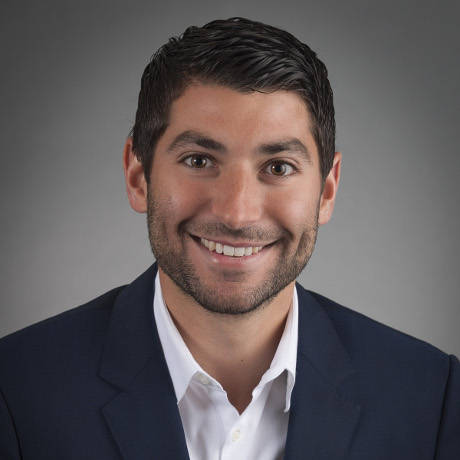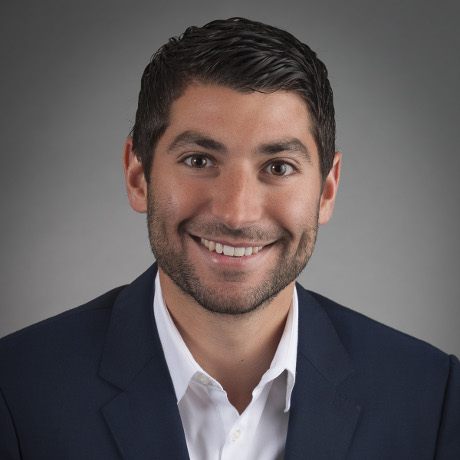 Norm Volsky
Director of Mobile HIT
440-996-0059
nvolsky@directrecruiters.com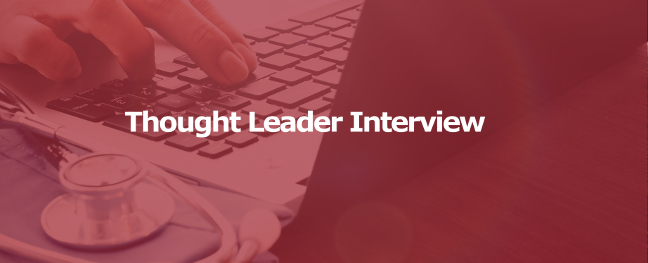 November 13, 2017
Brenda Schmidt, Founder/CEO of Solera Health, recently spoke with Norm Volsky, Director of Mobile Healthcare IT about her company, goals, trends in the HIT industry, and much more as a part of our Thought Leader Interview series.
Please tell us about yourself and the company you founded, Solera Health.
I started my career in Science, receiving a Bachelor's degree in Microbiology and a Master's degree in Immunology, and then flipped over to Business.  I worked for Baxter Healthcare for about 15 years, the last 6 of which I was responsible for the Clinical Nutrition Market in Latin America. I really wanted to break out of a large company and start something on my own, so I looked around at where the market was going in the early 2000s when health management was going high tech, high reach. I thought there was a real opportunity to impact the health of service workers who didn't have a computer and required more of a community-based focus. I bootstrapped a company, Viridian Health Management, for about 10 years and the experiences with Viridian led me to Solera's business model. Solera has created a new category as a preventative care benefits manager. We connect individuals to non-medical prevention, coping and support services that meet people's unique needs and preferences, paid by their health insurance company. We have initially focused on the Diabetes Prevention Program to prove our business model.
What was your motivation to start Solera Health?
I purpose-built Solera's business model through several experiences at Viridian that identified the need for a marketplace or integrator in healthcare for non-medical services, delivered by community organizations and digital health solutions paid through medical claims. At Viridian, we focused on employee health management for organizations that had very diverse employee populations. These employers required a creative approach to monitoring the health and productivity of their employees, primarily through program delivery by local community resources that delivered evidence-based, culturally competent programs, which was unique in the market in the early 2000s. After that, we won a large CDC population health demonstration project that leveraged community resources to deliver evidence-programs as a health management strategy for small and mid-sized employers. We then worked with a national retail pharmacy chain to manage patients with multiple chronic conditions, referred from a local accountable care organization, to keep them compliant with their care plan between their doctor visits. Based on these three experiences we realized that there was a real need and opportunity for a technology platform and business model that could connect patients, health plans, and physicians with non-medical prevention, coping and support services, delivered by digital health solutions or community organizations, that could impact cost and quality through a high-access, low cost network. That was the motivation for Solera. I pivoted the business model from Viridian Health Management and purpose-built Solera's business model to address that market need.
What inspired you to pursue a career in healthcare?
I was always interested in Science in high school and in college, getting my degree in Microbiology. Disruptive companies in genetics and tech were starting to enter the market.  I thought there would be growth in careers focused on genetics or microbiology, and I applied for a position as a microbiologist. I'm pretty outgoing and I remember the guy in the lab saying, "this job is not for you." After that, I thought about medical school but got my Master's degree in Immunology partly because my parents said I either needed a job or I would have to come back home. I didn't have a job and I didn't want to go back home, so I went to Grad school. At the end of my Master's I realized I didn't want to get my PhD and spend my career in research. I wanted to go out and see if I could make a difference in healthcare through product, technology and innovation. My first job out of Grad school was as a Pharmaceutical Sales Rep and that was probably much better suited for my personality. After a few years in sales, I joined Baxter Healthcare and had a variety of roles in Global Marketing, Product Management, and Quality.  Those experiences in a world-class company served me well when I started my own company. From the very beginning, the vision was to create an innovative company that solved a big healthcare problem with a culture of compliance and quality as opposed to a technology – driven company that develops a product and then looks for a buyer. Solera purpose-built our business model to solve a problem with a large financial impact for payers. This has led to Solera's quick market adoption and growth.
What are your goals for Solera Health in the next 5 years?
Five years from now I want Solera to be a global platform for integrating non-medical services into medical care at a lower cost to improve quality of care. As a first step, Solera chose to integrate the hundreds of Diabetes Prevention Program providers to prove our business model - that health plans would see the value of non-medical providers to prevent and better manage their members, and would pay for non-medical services delivered by community organizations and digital health solutions. The Diabetes Prevention Program was the first prevention program that we launched in an ecosystem that includes prevention, coping and support.  Solera's technology platform supports value-based non-medical network designed to keep people compliant with their care plan between doctor visits by connecting them to an ecosystem of community and digital providers.  Solera guides each patient to the "best fit" program provider based on their unique needs and preferences. For example, a physician might tell a patient to lose a few pounds, eat healthy and exercise more and then send them out into a world where that's not very easy. Solera can help the patient by matching them to a program, paid for by their insurance company, where they live, work, play, pray and shop and provide them the needed resources whether that's prevention programs or social support, resilience, sleep or healthcare related social supports. All of those things have a direct positive impact on healthcare costs, but they're not appropriate services to provide within the four walls of a clinical setting.
What trends do you expect to see in the HIT industry in the next 5 years?
A trend we are already seeing is market consolidation of digital apps. There are hundreds of apps, and individual point solutions have a difficult time gaining traction with payers and employers who are looking for single-source platforms. The other trend we've seen is collaboration among a wide variety of stakeholders to integrate their various technology and digital solutions into a patient-focused strategy where those things, in concert, can provide holistic care to a patient. In general, people are realizing that a single technology is not going to solve an end-to-end problem in healthcare, so collaborative partnerships and integrated technologies help streamline both the contracting process and the patient experience. Another trend is that demonstrated clinical effectiveness is becoming more and more important. Payors want proof that these things work in broad populations, and certainly, the FDA is moving in that direction around pre-certification of digital apps. Another trend is just the recognition that human interaction and accountability is an important driver of behavior change, and that digital apps that use data and even provide feedback using artificial intelligence haven't shown that they can drive sustainable behavior change. We have seen several hybrid models where content delivery and data collection can happen digitally, but when you want to provide effective support for sustainable behavior changes, we believe that takes human interaction, accountability and motivational interviewing - which is very difficult to do with technology.
What interesting new projects are you working on?
We looked at all the reasons why our business model was successful for the Diabetes Prevention program. There were 3 key factors that drove the success of our business model. The first was a highly fragmented set of program delivery providers that required integration into a network. The second was the need for a standard set of quality metrics across a disparate group of program providers to document quality, performance and outcomes. Third, we look for programs where there could be an engagement strategy dependent on consumer choice. Even though many program providers may be delivering the same program or addressing the same problem, the intervention methodology and patient experience can be very different. Solera is like Match.com for non-medical service providers - we match people to the program provider that best meets their unique needs and preferences.  The delivery modality could be telephonic, telehealth, digital, online, community, in person, group, or individual. There are several different variables that can impact a person's success. Because behavior change is so personal, it is important to meet people where they are and provide programs and program providers for them where they feel that they'll be most successful. As the business model has expanded beyond Diabetes Prevention to other non-medical services such as sleep, resilience, tobacco cessation, and healthcare related social support, we look more like Expedia.com when you think about a wide variety of different types of programs and services that we can bundle together. For example, if your trip includes a car, a hotel and a flight, in our world that might be diabetes prevention, stress and a food prescription as a custom bundle for each person from among our variety of programs and services that's unique to each person. That analogy makes a lot of sense for our technology platform and the business we're building. The next market we are launching is an integrated network of sleep and resilience program providers. There are so many different digital apps addressing sleep and stress management that deliver their programs in very different ways that there is even more of an opportunity to identify and match people with a program that meets their needs than diabetes prevention. Improved sleep and resilience also have a direct clinical correlation with obesity and chronic disease. As we've talked to employers, consultants, plans and even the providers and vendors in our network, most agree that our model makes sense. If Solera can identify the people that are the "best fit" for each one of our network providers, it benefits both the program provider and the patient. We have dozens of solution providers in our network. They are not competitive with each other, even when providing the same program, because they don't want the most people using their app or program, they want the people who are going to be most successful using that app and program. If Solera can help make that match, it benefits everybody.
You are the President of the Council for Diabetes Prevention and the Board of the Arizona Bioindustry Association. What new initiatives are you accomplishing on these boards?
Each board has very different missions. Here in Arizona, there's a recognition that Phoenix and Tucson have the assets to support and fuel an innovation economy and become a medical and technology innovation hub. The Arizona BioIndustry Association was critical in pushing the angel Investment tax credit through the legislature, paving the way for tax breaks for people investing in young entrepreneurial companies. The organization is a catalyst for bringing capital to Arizona life sciences and healthcare technology companies, and supporting technology transfer to commercialize the innovative technologies being developed at our state Universities. The group is also creating collaborative partnerships with the Arizona Technology Council and other economic development stakeholders to attract companies to Arizona, making sure that we have adequate talent and socializing the assets that can support a vibrant start-up community.
The other organization that I'm very passionate about is the Council for Diabetes Prevention, a new non-profit that was started just about a year ago at a Congressional briefing. The Council was created with the recognition that the Diabetes Prevention Program was going to become a required preventive benefit for all Medicare members. The program is delivered by highly fragmented community-based organizations and digital health solutions that didn't have an advocacy voice in Washington. The Council provided the opportunity for these providers and other diabetes prevention stakeholders to come together, share best practices, and establish quality metrics for program delivery for the industry.  They also needed an organization to advocate on behalf of non-medical providers that could deliver these evidence-based programs in a quality way without licensure, credential, or certification. We now have almost 100 Council members, an independent 5-member board. The Council is very active in advocacy and working with CMS and CDC to ensure the effective implementation and administration of the DPP. It was fun to be involved in something from the very beginning that could make a big difference in a new national benefit.
As an accomplished healthcare entrepreneur, what advice do you have for up and coming entrepreneurs?
Breaking through the noise in healthcare is really hard. There are literally hundreds of healthcare startups pitching to the same buyer. When introducing a disruptive technology or new product, it is important to focus on the problem you are solving, and the industry will look to you to solve it. Grow through thought leadership and clinical evidence as opposed to marketing.  It is also important to identify and sell to the person who is financially motivated to buy your solution to solve a problem that impacts their bottom line. Health Plans and employers are very fatigued with point solutions and are looking for platforms that offer an integrated solution or end-to end patient experience. There are certainly a lot of problems to solve in healthcare but I think the other important strategy is collaboration. There isn't a single company that has an end-to-end solution for payers. A good strategy for new market entrants is to partner with a more established company that already has clients and revenue. Find partners where your solution helps them add more value to their existing client base as a way to gain revenue and traction to avoid the very long sales cycles. This has been an effective strategy for benefit integration platforms and consumer engagement companies. Once the new company has established credibility as a partner to one of these larger organizations, it's easier for them to sell directly to payors and scale their businesses
What drives you to succeed?
I just really want to make a difference. When I leave the house in the morning I tell my husband, "I'm going out to change the world one pre-diabetic patient at a time." We just did a series of testimonial videos for people who have participated in the Diabetes Prevention Program that highlighted their journeys.  Solera has made a difference in people's lives even though we don't deliver any of these programs. Sometimes I play these videos to focus on our mission because it is a privilege to have the opportunity to make a real difference in someone's life, and it is very motivating. There is a tremendous opportunity to scale non-medical programs delivered in communities and the world can't move fast enough for me to scale prevention and support programs and services that I believe can transform healthcare. I see such a huge opportunity to impact patients outside of clinical settings. While I am focused on innovative business models to transform healthcare to improve costs and quality, it really comes down to helping individuals improve their health. The personal stories of people struggling to improve their health and the feedback that we have made it a little easier for them drives me to do more.
What strategies do you use at Solera Health to retain top talent?
I have purpose-built a mission-driven organization with a great corporate culture. Solera benchmarks our corporate culture against industry and national benchmarks, which we exceed in all categories. We recently won the "Best Places to Work" award in Phoenix.  We also hire self-driven people and then give them the freedom to excel.  I have a no-jerks rule, a rule to not have stupid rules, and we really focus on mastery, autonomy and purpose in a collaborative environment. Solera is a very mission-driven organization and it's important to me that everyone can tie their job with both the business objectives but also the purpose of the organization. Corporate culture and focusing on the importance of our culture has really helped us attract and retain top talent. People want to work here. We consistently get inbound inquiries about coming to work for us because people believe in our mission and believe that we can make a difference.
How has government regulation and policy affected your niche in the healthcare industry?
Government regulation was the driver for us selecting the Diabetes Prevention Program as our initial market and product. The Centers for Disease Control was authorized by Congress back in 2010 to scale the Diabetes Prevention Program. The CDC built an infrastructure of community organizations using non-clinical providers as trained Lifestyle Coaches who were delivering the program through grant funding. The CDC developed a standardized curriculum that was public domain and established quality and fidelity metrics for the program. That standardization and CDC oversight made it a good market for us to start because we could assure our health plan clients that we had a quality delivery network as opposed to Solera curating our own network. The Center for Disease Control has an existing infrastructure and framework. We saw a line of sight on reimbursement for two reasons, the first being that the US Preventative Services Task Force made a recommendation that the Diabetes Prevention Program was the Gold Standard to address cardiovascular risk reduction. It became a mandate for health plans to cover cardiovascular risk reduction through a 12-month intensive lifestyle program that really wasn't applicable to deliver by higher-cost clinical providers. The second reason was the Diabetes Prevention Program was being evaluated by the Centers for Medicare and Medicaid Services Innovation Center as an expanded model. We anticipated that the Diabetes Prevention Program would become a covered Medicare preventive benefit around the 2017-2018 timeframe. Back in 2013 we knew it was an interesting market for us to enter based on regulation and prove our business model, and not have to go to health plans and ask them to cover services without documented impact and outcomes.  The health plans felt that they had to cover the DPP and we provided a business model that made it very easy for them to administer and offer the program to their members and employers.
When did you feel that this business model was going to be a success and you were solving the problem you set out to solve?
A very meaningful moment for me was the day we reached out to health plan members to inform them of the Diabetes Prevention Program as a new health benefit. We could actually watch and see the statistics of people matching and enrolling in the Diabetes Prevention Program. We celebrated the number of people who may not become diabetic. We've enrolled more people in the Diabetes Prevention Program in 2017 than the entire industry has enrolled combined over the previous 4 years, so we have solved for consumer engagement and scale. This is tens of thousands of people who may now not get diabetes. It's really thrilling to see our model and technology working.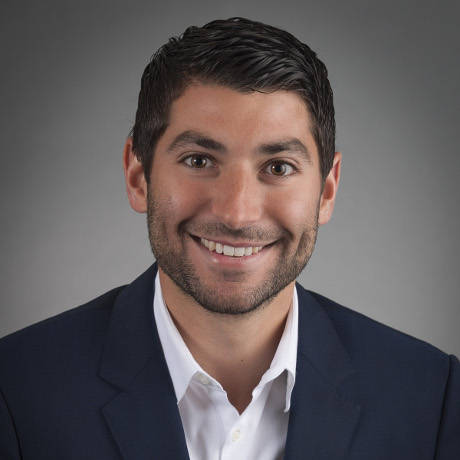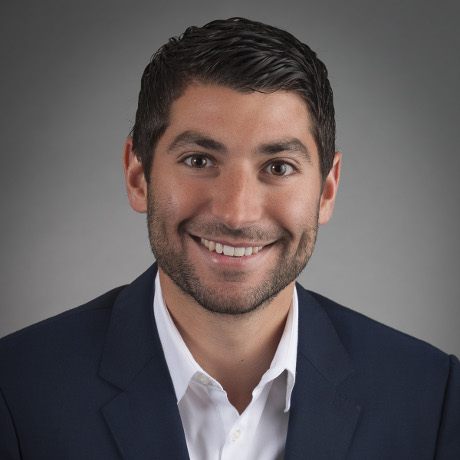 Norman Volsky
Director of Mobile HIT
440-996-0059
nvolsky@directrecruiters.com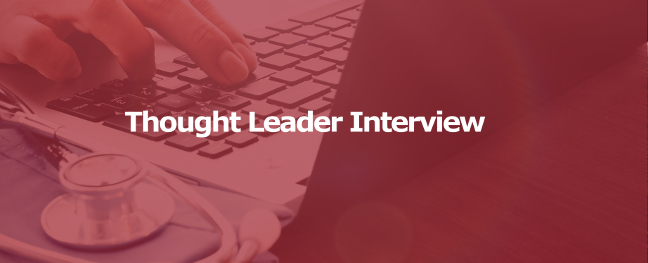 October 10, 2017
N
orman Volsky, Director of Mobile Healthcare IT recently had the pleasure of interviewing Justin Kahn, Founder/CEO of TruClinic for a Thought Leader Interview. Justin shares the interesting background of his career and the inspiration behind TruClinic, as well as industry insights, advice for young entrepreneurs, and more.
Please tell us about yourself.
My name is Justin Kahn, I'm 39 years old. I have had multiple careers in my life – I've been a Realtor, a Natural Disaster Claims Adjuster and for the past seven years, I have been the Founder and CEO of TruClinic.
Give us some background on TruClinic, why you started the company, and the mission behind it.
I joke around and say telehealth chose me, which is kind of true. When I was young I got hit in the head with a baseball bat during a softball game.  I suffered a traumatic brain injury and was misdiagnosed with Post Traumatic Stress Disorder for over a decade. When I was in my late 20s, I had a seizure that scared me into seeking out the help of a neurologist who discovered, after working with her over a period of time, that I had TLE (Temporal Lobe Epilepsy). She put me on an anti-seizure medication and it changed my life almost overnight. I used to suffer from anxiety and panic attacks and those went away after I started this medication. As a side note, I grew up around the VA hospital system. My stepfather was an administrator for the VA so we lived on the grounds of different hospitals growing up as a kid. I knew what the infrastructure was like at the VA and knew some of the problems they had as it related to behavioral healthcare in particular. In 2008, I happened to read a transcript of a speech that Robert Gates had given to the graduating class of West Point and he talked about how the DOD was going to start investing billions of dollars into the PTSD epidemic that had been plaguing the branches of the military. That article resonated with me because growing up, I always wanted a doctor to see these panic and anxiety attacks I was having in real time instead of trying to explain what had happened weeks later in the doctor's office. When I read that article and started to think about the infrastructure at the VA, I came up with an idea, really thinking about what I wanted for myself and how that might apply to the VA. My idea was to connect active duty troops with VA providers from the troops' home state at the beginning of their service career. When the troops graduated from training, they would be deployed and assigned with a group of providers from the VA.  During deployment, they would be able to meet with those providers through a secure video conference and the idea was that it would be outside of the military, but not outside of the DOD. The hope was that the troops would be comfortable engaging with the VA providers while they were deployed so when they transitioned to a veteran status, they would already have those relationships established and would continue to engage those providers, and more importantly, they would get used to the technology.  The video technology piece is important because close to 40% of veterans live in rural and frontier counties in the US. I took this whole idea to the Salt Lake VA, and they liked it. The VA said if we could produce the technology we were proposing, then they would give us a grant. Less than a year later, we brought the BETA version of the technology in for a pilot in which relaxation exercises were taught to a test group of veterans using the technology. They measured the retention rate against the control group, which did not use technology, and they had phenomenal success with the test group. That led us to apply for grants with Utah Valley University and also from the Governor's Office of Utah to finish building out the first version of the platform.  We also used grants to do a couple of projects with the Goshute Native American tribe, one of the most rurally isolated tribes in the continental United States. Our success with the Goshutes led us to get the seed capital for the company, which was really the beginning of TruClinic and how we started off to the races.
As an accomplished, young entrepreneur, with several awards to back that, what advice would you give to up and coming entrepreneurs?
Don't quit. Take criticism, feedback, advice, and learn from people who have been through the experience. Take their advice with a grain of salt and don't be afraid to make decisions. The best piece of advice anyone ever gave me outside of my father is "the only wrong decision is indecision. You can either act, react, or do nothing, but you do it consciously."
What drives you to succeed?
Success is an unattainable target; an ongoing goal. I love what I do because I am capable of doing it. I am always working towards the never-ending definition of what success could be. In my opinion, success can only be measured against the happiness one feels in their day to day activities.
What interesting new projects are you working on?
The stuff we are really interested in right now is machine learning. With the launch of our new version 3 platform we have much more robust capabilities around gathering and analyzing data and using that in a way that actually provides real ROI back to our customers. The first movers in telehealth as it relates to machine learning and AI are around patient triage and common symptoms, deciding whether or not individuals need to go to the doctor or if this is something that could be handled through an algorithm. This is the place to start and is one of the low-hanging fruits, but when you start really thinking about predictive analytics, clinical decision support and longitudinal data and what that means in terms of not only helping to streamline efficiency, but also to improve patient outcomes- that's one of the things that really interests me personally as we think about how telehealth moves into the next iteration. My team and I think of that as virtual health where you're unifying the experience between what happens inside of the four walls and outside in the real world.
What challenges do you currently see in the healthcare IT industry?
It's the wild west in a lot of ways, but there's also a lot of noise. As one of my mentors would say, "there's a lot of sizzle but not a lot of sirloin." The first wave of telehealth was the direct-to-consumer and specialist consults. The second wave was the platform play, and now there are a variety of different technologies to choose from. Video is a commodity, and now there are a lot of single use, tactile solutions out there that are limiting in how they can be applied to different use cases and workflows. Frankly, I feel bad for hospital and health systems and even the smaller mom and pop clinics and practices.  The challenge they face when it comes to picking a vendor and building a strategy is that they may spend millions of dollars with a platform or provider services organization and then hit the proverbial wall with what they can do with it. What that has led to is organizations buying multiple overlapping and sometimes redundant solutions in order to fill the different use cases or work flows they're trying to support as it relates to telehealth, and it becomes cumbersome, unruly, and unmanageable especially in large organizations.  That's why TruClinic is winning customers. We are seeing customers who have invested into those platforms and transitioned over to us, and we have also seen new customer entrants in the market coming straight to us because of the solutions and the services we provide and the partnerships we have created with our customers.
Have you had a mentor(s) throughout your career?
I collect mentors. I am only as smart as the people I surround myself with. I make it a point to engage and meet people by going out for coffee, learning, asking questions, and posing scenarios. I find that is one of the most effective ways for me to gain perspective and insight and to help me in how I think about the challenges or problems that I'm faced with.
What strategies do you use at TruClinic to retain top talent?
We are a big family here at TruClinic. Every person that I work with is someone that is part of the culture, and part of the fabric. We all support each other and we all make sure that we are helping each other in carrying the load. We all have our own domain expertise so we collaborate internally as a team as well as externally with our customers. I think that a focus on collaboration and team dynamic allows for the most constructive work program. We also use other strategies; For example, our engineers are not allowed in the corporate office unless they're specifically here for a meeting. Otherwise they're home, in a coffee shop or wherever their safe space is for programming. We do that because there is this component of what is called context switching – to have an engineer be in a mindset and be developing and have to switch, attend a meeting, or phone call then come back to programming, it's difficult to do. We are an agile shop, so we decided that engineers work their own time, they have to be on certain calls or meetings for check-ins, and stay in constant communication. Everything we do is written, but I don't care if engineers code at 2 AM or 2 in the afternoon as long as they get the work done. We have an understanding of different teams and different dynamics, and how they work and when they need to be available. We try to build the culture where, following the Netflix model, we don't care when the work gets done as long as it gets done, and it is quality work, and on time. From a CEO perspective, the trick is to treat your team like a family, listen to the concerns and suggestions they have, and build the culture and team at the same time.
You received your B.A. in International Economics, and B.S. in Political Science and Government. What led you to pursue healthcare?
Originally, I thought I wanted to be a lawyer working on international infrastructure projects. That's where I thought my career would go in college. Instead, my career went a different way. I came out of school, got a sales job, did some consulting and learned real estate because it was interesting to me and that was the direction my life went for the better part of a decade. I knew that being a Real Estate Agent wasn't something I wanted to do for the rest of my life. It was more the fact that it gave me a lot of flexibility in terms of trying to figure out what I did want to do with my life. A real estate commission can be significant, so being a real estate agent and a claims adjuster gave me the ability to save money and invest it. When I made the decision that I wanted to pursue TruClinic, I self-funded the company for the first 2 years and did that based on the commissions I was making. This all led into what we, as a company have been able to do. Like I said before, I am only as smart as the people I surround myself with and everyone on this team has been an integral part of the company. Their knowledge, background, expertise and their experience have all help shape the vision and the direction and the strategy of this company.
What trade shows are you looking forward to attending in the near future?
I'll be heading to the Gartner IT Symposium, the Conex Event in Dallas, HIMSS, ATA, AHA, SPS, and ISM. We do a decent amount of shows and speaking.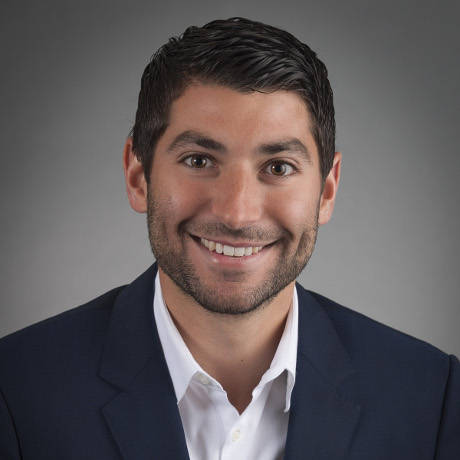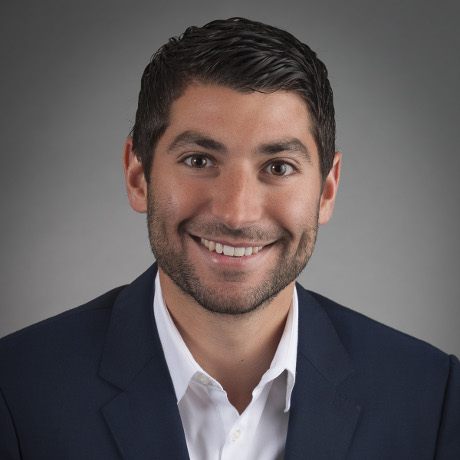 Norman Volsky
Director of Mobile HIT
440-996-0059
nvolsky@directrecruiters.com