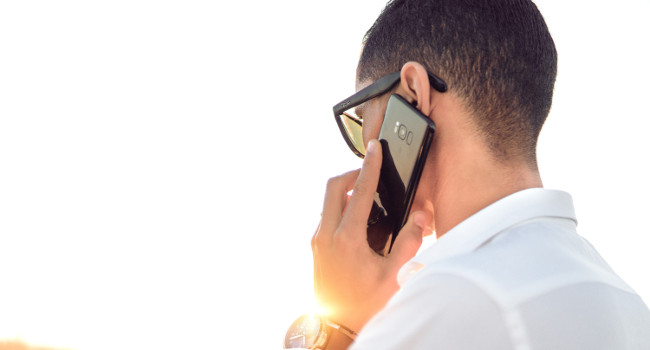 By David Peterson, Managing Partner of Plastics and Flexible Packaging
You spent time and energy to post the ad, sort through resumes, interview, and run a background check. Before making your final hiring decision, contact your candidate's references to ask a series of qualifying questions.
 A job applicant will cast themself in the best possible light to a potential employer. As a result, resumes and interviews can lack the details employers need to make their final decision. Most candidates are simply wanting to look good rather than concealing information. But reference checks help recruiters ensure they have the most accurate and complete picture of the candidate.
 Speaking with a reference helps you confirm the accuracy of your investigation and fill any gaps in the information you've collected during the interview process. Here are a few questions you should consider asking your candidate's references to help you know whether he or she will be a good fit for your organization.
 1. What is your relation to the candidate?
This may seem like an obvious first question. But it's important to know because a reference's relationship to the candidate will impact the way they respond.
 2. Why did he or she leave your company?
This fact-checking question will help you uncover the true nature of your candidate's departure. Applicants have a tendency to embellish or remove details surrounding the reason they left their previous employer.
 3. Can you provide an example of a time the candidate went above the call of duty?
Specific examples are often more informative than a reference's personal opinion. The answer to this question will reveal what circumstances motivate your potential new employee.
 4. How does the candidate work in a team?
Almost every position will involve at least some amount of teamwork. Whether it's working on a group project or general social situations, it's good to know how the candidate relates to others.
 5. How would you feel working for the candidate?
This question will cause the reference to consider their relationship to the candidate and forces them to provide an unbiased answer. Be sure to phrase the question so that it requires an open-ended response.
 6. Would you rehire this candidate?
If the reference is willing to answer this question honestly, it can be very revealing as explained by Entrepreneur. If the response is no, ask why. It may not necessarily be for negative reasons.
 7. What areas did the candidate need to improve? And how did they respond to criticism?
You want to know both their strengths and weaknesses. Most applicants won't voluntarily provide areas they still need improvement during the interview process. This two-part question not only makes you aware of the candidate's weaknesses but also lets you know how they'll handle future criticism.
 Finish the conversation by asking if there's anything else you should know before hiring this candidate. This final open-ended question gives the reference a chance to explain anything they may have not thought of before.
 When talking with the reference, avoid rushing through the conversation. Give them ample time to respond so they have a chance to recall details and provide accurate information. And be aware of any nonverbal gestures. A reference may avoid giving a negative review of the candidate, but you can gain valuable feedback by paying attention to their gestures and voice inflections.
 Asking these questions when speaking to your candidate's job references will provide insights you may not have discovered otherwise.
Success doesn't rely on luck. Success begins when developing a successful mindset. This mindset, in turn, builds character and ultimately creates success.
There are 7 things that successful people have in common.  Not to worry if you don't have all seven. They can be learned from mentors or positive role models who can share tips on their habits and behaviors that brought them success.
They are dreamers. Successful people dream big and don't put boundaries on how far they can reach. They will do one thing each day that puts them closer to reaching their goals. However, they dream with a plan because without a plan, a dream is just a wish.
They are willing to fail. Success doesn't come easy and professionals are bound to fail along the way. Rather than staying down, Successful people pick themselves back up and learn from their failures and use them as stepping stones to success.
They invest in themselves. Successful people invest their time and money towards bettering themselves. They strive to learn a new skill or improve their current ones. They realize that without knowledge, they don't have power and without power, they cannot reach the next level.
They network and connect with others. Successful people network with like-minded individuals. They seek out people with similar goals and who bring out the very best in them. They will join associations and attend events to stay connected.
They take action. Successful people take immediate action and have excellent decision-making skills. They don't wait for things to happen but make things happen and do it without looking back or having regrets.
They embrace change. Successful people don't fear or resist change, they embrace it. With the world moving at warp speed and technology rapidly changing, they adapt and realize that change is inevitable.
They see the bigger picture. Successful people never stop moving forward. They knock down any brick walls in their way. They also know that the problems they are facing today probably won't matter next week or in the long run. They are unstoppable.
November 14, 2017
Throughout the recruiting process, there are countless questions aimed towards finding out whether job candidates will be a fit for the company. A common topic recruiters and employers bring up when vetting jobseekers is salary. While this may have been the norm in the past, asking about previous pay history is now banned in certain locations. The reasoning for this ban is to make efforts to close the pay gap between men and women, and to encourage basing pay upon skills and qualifications instead of previous salary, according to NYC Commission on Human Rights.  A recent Hunt Scanlon article covered how bans on compensation history questions could change the way recruiting firms do business, and how employers recruit talent. Here is what you need to know as a recruiter, employer, or jobseeker about salary history questions where the laws are in effect.
What you CAN'T do under the new laws:
You can't ask a prospective candidate what they are currently earning at a job.
You can't use the candidate's previous pay to determine an offer if you stumble across it on accident.
What you CAN do:
If the candidate offers salary history without prompting and voluntarily, it can be considered.
You can ask about a candidate's salary expectations, as opposed to what they made prior.
What happens if you break the rules:
Where you are restricted from asking about salary, based on a recent article by Business Insider:
California

The ban covers private and public employers from asking a candidate's pay history, set to take effect in January 2018.

Delaware

All employers are banned, taking effect in December 2017.

Massachusetts

All employers are banned, taking effect in July 2018.

New Orleans

The ban is currently in effect just for city departments and employees of contractors working for the city.

New York City

Public and private employers are banned from asking pay history questions, effective now.

Oregon

The law banning all employers from salary questions goes into effect January 2019.

Philadelphia

The ban was set to take effect in May, 2017 for all employers, however, a temporary halt has been placed on it.

Pittsburgh

City agencies are banned from the inquiry, effective now.

Puerto Rico

All employers are restricted from inquiring about candidate's pay history, going into effect March 2018
It is important for all parties involved in any recruiting process to be aware of these new and upcoming bans on salary history questions.
As a national executive search firm, Direct Recruiters, Inc. (DRI) stays current on these laws around the country. If you have any questions about this, please contact us for a conversation.
Categorized:

Candidate Advice, Hiring Manager Advice

Tagged:

Candidates, Direct Recruiters, Direct Recruiters Inc, DRI, Employers, Executive Search, Job, Jobs, jobseekers, recruit, recruiting, salary, salary law
June 6, 2017
Norm Volsky, Director of
Mobile HIT at DRI recently had the chance to interview Evie Jennes, President & Chief Commercial Officer, swyMed. Evie shared information about swyMed, their latest solutions, her career, and insights into the telemedicine industry.
Tell us a little bit about yourself and swyMed.
As the President and Chief Commercial Officer, I am ultimately responsible for the sales, partnerships and marketing direction at swyMed. When it comes to working with a company, I am particularly attracted to young organizations that need to grow. I also love to travel and have been working internationally for more than 20 years including 7 years in Eastern Europe and more specifically, Russia. My time there included working at a number of start-ups in that region as well as for larger multi-nationals in the early 1990's. In terms of my career, I have spent about half of my time in Healthcare, and the other half in FMCG, VC Funding, and various manufacturing projects.
As far as swyMed goes, a major barrier for telemedicine to date has been the bandwidth, or I should say the lack thereof.  More specifically, there is simply often not enough, in both rural and urban settings, to reliably conduct video encounters for real-time telemedicine outside the four walls of a hospital. At swyMed our whole business was built around solving this problem. We believe that we have addressed these issues head on with our truly unique video software which has a patented data transport protocol that overcomes latency, and our latest  solution, the DOT Telemedicine Backpack, which leverages this software.  Between the two technologies, we are able to deliver reliable connectivity, and a video encounter from basically anywhere which is a huge differentiator in the market.
What is swyMed's key differentiator in the Telemedicine market?
I think what people need to realize, and they slowly are as telemedicine moves outside of the hospital, is that even if you are the most sophisticated telemedicine vendor in the marketplace, with the most robust virtual care platform, if the end user doesn't have the bandwidth to reliably conduct video encounters outside of a hospital or clinic, the technology is limited. When we founded swyMed, we made the decision to focus specifically on providing the necessary solutions to make telemedicine possible in rural areas as well as urban areas with congested networks. Today, our patented data transport protocol allows users to get around traditional networking challenges, to deliver on-demand video telemedicine encounters in even the most rural and remote locations, where they need telemedicine the most. Day in and day out we work with our clients offering a Mobile Integrated Healthcare solution that enables them to reach places and patients where it was never before possible.
Tell us about your DOT Telemedicine Backpack.
The DOT Telemedicine Backpack is swyMed's most recent and largest product launch to date, which we scheduled around this year's HIMSS 2017 conference. The offering is the industry's first lightweight, mobile telemedicine solution that truly gives care providers the ability to connect to doctors for real-time video encounters-- anytime, anywhere,  even in the most remote areas, or on the go. Truly, a "Doc-on Tap."
For example, say you live in a rural area where communications infrastructure is limited or in a city where networks get congested -- telemedicine will likely be challenging, potentially having a significant impact on the speed and quality of care and ultimately outcomes. Not to mention it is extremely frustrating not to be able to connect when we want to.  We have likely all experienced this with our home internet, Skype, FaceTime, etc. But in this situation, these challenges can ultimately lead to care-givers choosing to forgo using the telemedicine technology they have, which in turn limits care.
Armed with swyMed's DOT Telemedicine Backpack, users can now leverage even the faintest whiff of a network signal and elevate it to a level where high quality, reliable, virtual care is possible regardless of location or infrastructure challenges.  And for the areas that have zero networks, we have satellite built in, thus offering a connection literally everywhere on earth. The DOT Telemedicine Backpack is an ideal solution for mobile telestroke programs, community paramedicine, remote triage, disaster response, and critical transport as it extends the reach of providers and care-givers.
What are the biggest challenges on your plate right now?
As a leader at a young company, driving visibility and sales of our software and the DOT Telemedicine Backpack will of course remain a top priority for me throughout 2017. One of the biggest challenges right now is that our prospective customers need to find a way to pay for the DOT Telemedicine Backpack. The excitement around the DOT Telemedicine Backpack is palpable in virtually every meeting we have.  Our customers very quickly see the many challenges we solve, but purse strings remain tied, and budgets tight. Health systems need to change the dynamic in how they view the price for our (and other) solutions.  It would be helpful if the ROI, which in our case is quite significant, was weighed against the initial investment in the DOT Telemedicine Backpack a bit more. It is being done, but not consistently as of yet.  We as an industry need to continue educating our customers on how we are ultimately saving them money and improving patient outcomes.
The pace of telemedicine adoption can also be a challenge. The industry recognizes the obvious benefits and value that telehealth brings to care, but these findings need to be backed up by legislative changes that reimburse for telemedicine visits. The good news is that every day telemedicine is growing in terms of reach and impact, and with this success we do see some movement on that front. We hope to see that trend continuing.
Other than ATA, what conferences and trade shows do you attend?
Besides ATA, HIMSS is another big event for us obviously as it's the biggest healthcare IT show of the year. We also make the EMS State of the Sciences Conference (dubbed by media as "A Gathering of Eagles") a priority as it has become one of the most progressive and important EMS conferences nationally. Given our business model, the emergency management community is a top target for us so it's great to be able to be part of the conversation related to the most cutting-edge information and advances in EMS patient care.
In the coming year we will also focus on particular states that would be best served by our solution and attend conferences there.
How do you manage your geographically dispersed team?
We get asked this question a lot despite all the technology we have at our disposal today, many people still feel as though you should be in the same room or same building to be successful. At swyMed we challenge this belief by having a team that's dispersed over two continents.  And it works because first and foremost we have colleagues that work exceedingly well together. I have been part of many organizations and this is one of the absolute best teams, if not the best, that I have been a member of. We complement each other's skill sets, we are completely frank with each other so there are no politics, and we genuiunely really like each other as people, which is so important.  We also use our own video software platform for weekly management meetings, sales meetings, and spontaneous meetings.  The technology allows us to still have the 'watercooler chat', but on video vs. in person. Then of course we do see each other at customer visits, conferences, etc., which is always fun, and fruitful.
On your LinkedIn page, you mention having the entrepreneurial spirit. Since this isn't something you are taught, how did you develop it within yourself?
I think that I was born with an entrepreneurial spirit and it was then encouraged by my parents, and especially my father.  I was the kid with the lemonade stand, who was canvassing the neighborhood for babysitting jobs until I turned 16 and could get a 'real' job.
The seven years I spent in Russia and other Eastern European countries really developed my 'entrepreneurial spirit' as it was the 'Wild, Wild East'. If you were not creative with problem solving, resourceful, and entrepreneurial you were not going to make it even with large multi-nationals budgets.
What are the traits or qualities of a great leader?
I managed fairly large groups of people when working for multi-nationals and this is when I developed my management skills.  As a leader I had a few rules that served me well and I still follow them today. Hire people that are smarter than you are, ask good questions, and listen to the answers.  Treat the people you work with, and those that work for you with respect. The people that work for you should feel and know that you have their back. Do what is 'right' even if in the short term it is not in your best interest.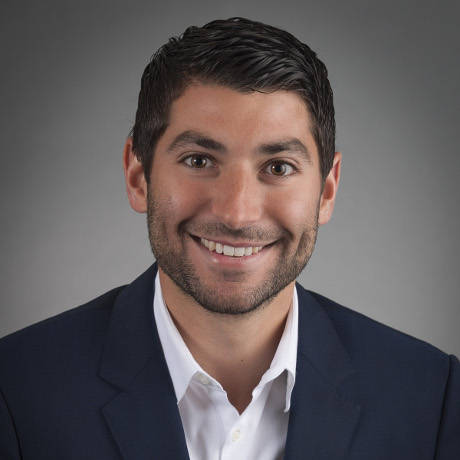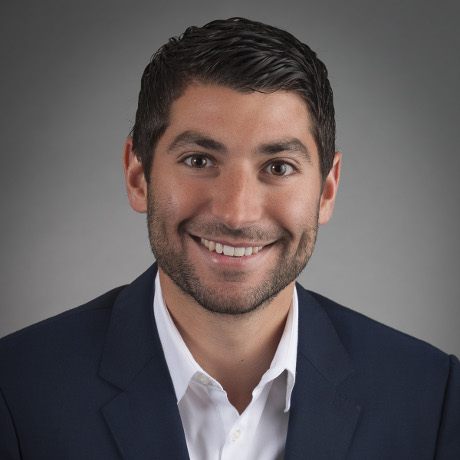 Norm Volsky
Director of Mobile HIT
Direct Recruiters, Inc.
440-996-0059
nvolsky@directrecruiters.com