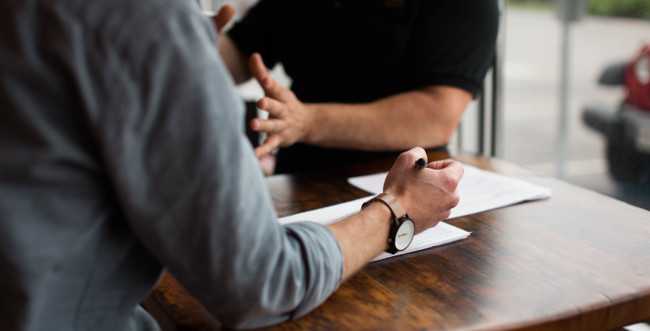 You have made it to the final interview for your dream job and now the conversation is winding down. The interviewer asks you: "Do you have any questions for me?" Now is not the time to say "No"! This is your moment to interject your own personality, comments and leave a favorable impression.
So many candidates fail to take advantage of this opportunity. Some of the best-qualified candidates fall short of the interview finish line and therefore, lose the job. Even if your interview went very well, the way you end the interview can make or break your chances of landing the position.
To help you cross the interview finish line, here are some effective exit statements to close out your interview:
1) Express your enthusiasm and interest. "This is an exciting position and just the kind of challenge I'm looking for. I feel that I'm the right candidate for this opportunity."
2) Summarize why you're right for the job. Reiterate your strengths and how they tie into the critical skills the company is seeking. Include several reasons why you should have the job.
3) Ask about any hesitations: "From what you heard today, do you think there are any issues or reasons that would prevent us from moving to the next step?" Address any hesitation.
4) Thank the interviewer for their time. Let the person who interviewed you know how much you appreciate their time, interest and consideration. Also, mention that you appreciated meeting their staff along the way (if others were involved in your interview).
5) Ask the final question: "What is the timeline for filling this position and when can I expect to hear from you?"
Make sure the interviewer's last impression of you is a good one. Closing out your interview with the right statements will significantly increase your chances of landing the job.
June 18, 2018
Rachel Makoski, Director of Foodservice E&S and Food Processing recently had the opportunity to connect with Evan Priesel, Marketing Manager at Univex for a series of Thought Leader Interview questions. Mr. Priesel shared insights on the Foodservice industry, interesting initiatives Univex is taking, and his personal career in the industry.
Please tell us about yourself.
First off, thank you for this opportunity! I went to school at Southern New Hampshire University for my B.S in Business Management with a concentration in marketing. I love being able to influence why people purchase a certain product and study all new ways to promote and advertise a brand. I am currently enrolled in an MBA program from SNHU in Digital Advertising and have obtained many marketing/digital marketing certifications. I grew up a two-sport athlete in baseball and basketball, and since my baseball days are over, have grown a love for golf! It is a great place to network, discuss business and compete all at the same time. Univex is my 2nd position out of college and I couldn't be happier!
Fairly new to the Foodservice Equipment world, what led you to pursue this industry?
I never would have thought that I would be in the Foodservice Equipment world to be honest. I knew I wanted to be in a managerial role, overseeing a team and growing a company. I believe marketing is a very relatable skill no matter the industry if you do the research and study the target market. After a few interviews with management at Univex, we hit it off and was extremely excited to join this great team! This is now my 2nd year here!
What interesting new technologies is Univex currently using?
Univex is always finding ways to use technology and innovation. We have some specialty equipment specifically in the bakery and pizza industry that are the only ones on the market right now. Our goal is to save companies time, and labor cost, all while producing consistent and great results! We continuously do R&D and test new ways to help our customers succeed! We just released our "rotante" oven, which is a Stone Hearth Rotating Dome Pizza Oven. We also have multipurpose and bakery ovens with touch screens that are based on modern phones! These are all ways to stay up to date and make our products user friendly.
Univex prides itself on innovation. How is innovation encouraged on your team?
Innovation is highly encouraged at Univex. Whether that's in the marketing department with digital ads, social media, target marketing, or new creative graphic designs, we always try to stay ahead of the competition and find where the most engaging audience is. From a factory stand point, we are always testing and doing research in finding ways to help customers succeed. It is important for us to stay ahead of the game and I believe we are doing a great job of it.
To that point, there seems to be an increased focus on critical safety features – how does Univex meet those expectations on their new products?
When we design a product or do testing, we always keep customer safety as a top priority. We go through numerous certifications for sanitation and safety purposes as well. Another task we make sure we have for our customers are clear operation manuals for user knowledge. Something we have incorporated this year is turning the operation manuals into videos and demonstrations and putting them on YouTube for everyone to be able to see. We also have a great Quality Control department which inspects every piece of equipment that leaves the factory.
What trends do you expect to see in Food Equipment in the next 5 years?
Specific trends that I think are coming to the industry is complete innovation. This may mean finding the best way to cut down labor cost, or ways to speed up production while producing a consistent product. Univex is already leading the way in this category and we do not see it slowing down any time soon. Another change that I can see maybe in the next 8-10 years is virtual reality test kitchens. This would give customers the ability to visualize equipment in their own kitchen using dimensions and parameters of the equipment they are looking at just by wearing a pair of goggles or glasses. I believe this is a little further away than 5 years, however if it makes the customer eager to purchase, and it is an easy, user friendly way for them to purchase, I do not see why this won't happen in the future.
What Foodservice segments do you see having the most growth for the remainder of 2018 and into 2019; grocers and deli's, convenience stores, restaurants, healthcare, education, or hospitality, and why?
I believe the entire industry is growing. I believe innovation in equipment specifically in the pizza and bakery industries. Univex does a lot with all the industries stated above, and we let our customers and dealers know we are here to support them with whatever that may be. Everything from delis to healthcare and hospitality, we support our customers and want to lead them to success.
Univex seems very focused on reliability and your equipment clearly stands the test of time. What do you think is the differentiator that enables you to do so?
First off, thank you! Univex has been in business for over 70 years! We take pride in the quality of our equipment and always want to make sure we supply the right piece of equipment for our customers depending on their needs or wants. We are also a one stop shop for everything dough related in the pizza and bakery industry. A customer can mix, divide/round, form, sheet and bake with all Univex equipment!  Our factory knowledge in house is also a big factor. We have years of knowledge in house and work with customers all the time making sure they are getting what they need to succeed. We still manufacture in Salem NH so I believe that is one of the biggest differentiators. Also, we have an outstanding Quality Control team. We make sure that everything is perfect before being sent out to customers. We have machines that are over 50 years old still out in the field working perfectly! It is something that we take pride in and something that the company is very proud of.
With kitchen connectivity being a hot topic in the industry right now, what are your thoughts on the topic and how do you see Univex getting involved in that space?
We understand that kitchen connectivity is the way of the future and a big topic in the industry currently. I believe this is great and was bound to happen sooner or later with technology and the way the world is evolving. Our multi-purpose and bakery ovens are highly kitchen connective. You can sync recipes from your phone or USB drive into the oven, save your recipe for the future and program specific recipes tailored to what you need. This makes it easier the next time you need to use the oven, all you would have to do is hit the icon of the product you want to cook, and our ovens remember the recipe and program. This feature allows you to save time and prepare other items in your kitchen while your food is cooking or baking.
Describe the approach you take to attracting and retaining high impact talent at Univex.
Univex is such a great company. We have employees that have been here for over 40 years! You do not see that often in most companies now however, we have many. Being a team player is extremely important to our success, every department helps each other and is always there for support. Multi-tasking is another key feature we look for in our employees as our day to day tasks may change due to projects, etc. Once a new employee sees and feels the family atmosphere that is at Univex, they feel welcomed and at home. It is truly a great company to work for!
What or who has motivated and influenced you to be successful in your career? Have you had mentors?
I always continue to learn new skills and research new ways to improve. I have had many mentors in my life, the biggest being my father who has taught me so much growing up. He is the biggest influence in my life and career and he still teaches me new skills and life lessons every day! I have had many teachers and professors in college who have mentored me and continue to work with me to ensure I am on the right path. Executive management here at Univex has also been a huge help and has mentored me greatly. They gave me this amazing opportunity and when I go to them with questions, they are always there to teach me new skills and gain valuable information and we work as a team to complete goals. The biggest thing I learned from all my mentors, is do not be afraid of failure. Go for something you want, and if you fail (which everyone does from time to time) make sure you learn from it and grow.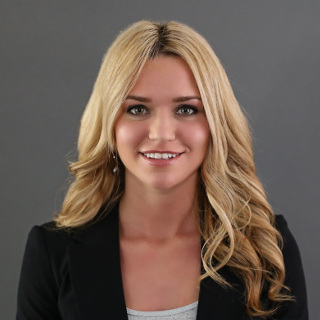 Rachel Makoski
Director of Foodservice E&S and Food Processing
rmakoski@directrecruiters.com
440-996-0871

Ashley Gannon, Executive Recruiter for Plastics and Flexible Packaging recently had the opportunity to interview Steve Eglowstein, Director of Sales at IPL Plastics. Mr. Eglowstein shared helpful insights regarding the plastics packaging industry, innovation, and leadership.
Please tell us about yourself and your company, IPL Plastics.
I have had over 15 years of Plastic Packaging experience, most of which have been in the manufacturing of rigid plastic containers. I have had roles from producing in sales to leadership. Currently, my title is Director of Sales and I lead Sales Reps from the Southeast, out to the Gulf Coast and the entire West Coast throughout that division. IPL Plastics is now the third largest manufacturer of rigid plastic containers in North America. IPL is comprised of 4 business units -The bulk division which is all plastic containers from 0.5 up to 6 gallons in rounds, squares, rectangles and various shapes and styles, a retail division, which is the smaller type of plastic containers that are synonymous with yogurt and sour cream and products you see mostly in the retail sector, a material handling division which is primarily storage handling containers, and an environmental division which are roll-out trash cans.
What led you to pursue the Plastics/Packaging industry in your career?
I think what really caught my attention in the Plastics/Packaging industry was the opportunity to work within an industry that is always growing and changing. Whether it is in food, chemical, or industrial, types of packaging are always changing. There are many initiatives that have been ongoing in the OEM to retail markets. The innovation and constant change is very present in Plastics Packaging, and finding a company that was open and invested in innovation allows you to get to the right customers for the right reasons.
IPL has a culture of innovation and commitment. How do you encourage innovation on the teams you lead?
It starts with a company like IPL who provides best in class product and service. Having these key components allows your team to collaborate with customers and truly provide solutions and the ability to differentiate yourselves from the competition. We, at IPL, encourage our teams and our sales folks to constantly think outside the box. We hire creative minds who are constantly looking to provide solutions, options or variations to the way that you're doing things. Hiring people that have that mindset and then having a best in class company, best in class product, and having a team internally that welcomes that, drives innovation and people take to it. Each opportunity in our company is worth exploring and if it makes sense we will do it. We are probably more flexible than most of our competitors, so for that reason it creates an environment in itself that promotes innovation, thinking outside the box and coming up with new ideas.
What trends do you expect to see in the Plastics/Packaging industry in the next 5 years?
Source reduction is definitely a key proponent, not only from an environmental standpoint, but also reduction in costs. In addition, state of the art decoration has become more accessible to medium and small customers. IML or in mold labeling is something 10 years ago only large brand owners could afford to do. Through technology advancements, it's not just for the companies who have a huge wallet, now some of the medium and smaller accounts can use state of the art decoration. I think you will see more and more of that. Being able to do shorter runs with decoration will be more available in the next 5 years, so driving out material, driving out costs, and using types of decoration in an economical way are trends I see. Lastly, innovation is not going to stop. Coming up with the best and newest mouse trap is an ongoing topic that has no finish line.
What traits do you believe are necessary in leadership?
The first is being able to hire the right people. One of the reasons we work with DRI is they give us the ability to hire the right people, by putting the right people in front of us. Additionally, being able to have access as a leader, keeping your ear to the ground and finding talent that can add value to the team is important. I think that once you've got the right people on board then it becomes leading by example. My job, in essence, is to remove obstacles and do everything in my power to help that person succeed whether in metrics, goals, and dollars; that's my mantra. My job is to stand behind someone and help them move the pile and help them succeed in closing business, and achieving their personal and professional goals. We provide all the training and guidance but once you hire the right people and give them the right tools, leaders should be asking, 'how can I help you?' It's not about who works for you, it's more or less becoming teammates and partners and creating collaborative relationships.
Describe the approach you take to attracting and retaining high impact talent at IPL Plastics.
I think one of the assets that IPL's culture has is having a collaborative and entrepreneurial type spirit. Some of our best in class competitors are very set in their ways. Having a leadership team that is open to new ideas, and wants to collaborate with their teammates seems very well received with the people that we talk to. It seems to be the culture people want to be around instead of the less flexible environment. There's nobody at IPL that puts themselves above anybody else. We all consider ourselves partners, coworkers and we all work together for a common goal so people feel apart of the process and that's how you get a better buy in.
What or who has motivated and influenced you to be successful in your career? Have you been involved in mentorship throughout your career, whether being mentored or mentoring others?
I have been very fortunate to have worked with and for people I would consider mentors. I have been given the opportunities to go through formal training and worked with good mentors who have taught me great skills in sales and leadership. These people have enabled me to pick up some great habits and great skillsets. As for mentoring others, part of my job is to mentor the people who report to me to certain degrees, helping them provide solutions and recommending how to handle different situations. Some people are just as experienced as I am, so the last thing I want to do is to tell them how to do their job. My job is to find out what can I do, how can I help, and how can I remove obstacles. For those with less experience that come across a situation they need help with, we will sit down, brainstorm, and look at our options to figure out the best way to handle it – that is one way I can provide some mentorship.
What is the biggest challenge facing the industry right now?
Top manufacturers need to have the ability to be flexible to meet and exceed customer expectations. There are folks that are much larger or much smaller that are very ingratiated in standard operating procedures IE, "that's how it's got to be done", but business climate has changed over years. There are spikes and valleys in businesses and there are different senses of urgency and needs so the biggest challenge in the industry is being that company that not always says yes, but has the flexibility and open-mindedness to look at ways to help customers meet and exceed their expectations.
What do you think is necessary to be a successful salesperson in your industry?
There are a lot of people in our industry from the sales standpoint that are used to doing things the same way that everybody else has done it for some period of time and I don't believe that necessarily holds true anymore. Customers in the industry have evolved. The average customer is more astute as to entertaining a new vendor coming in, listening to the questions they ask and the way they conduct themselves, and they're saying to themselves, "Is this someone I can look at as a partner? Do they have our best interest at hand? Are they bringing new ideas to the table?" This is a different mindset than just trying to speak to customers to sell your product or service. Salespeople need to enable themselves to get in front of customers and ask them a lot of questions, find out what they're doing, how they're doing it, where they want help, and then providing solutions, suggestions or options. When you do that, then you become an extension with a company and you are viewed as a partner with your customer. I think that's very important and the industry needs it.
Ashley Gannon
Executive Recruiter
agannon@directrecruiters.com
440-991-1064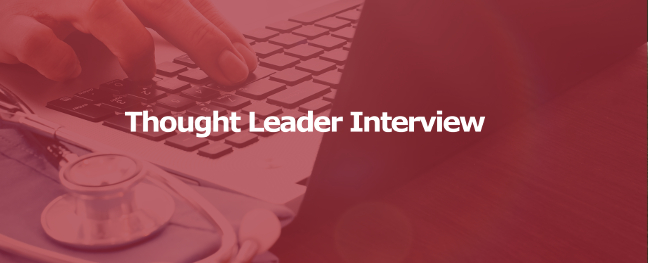 December 15, 2017
Norm Volsky, Director of Mobile HIT interviews Adam Kaufman, President and CEO of Canary Health. Mr. Kaufman shared the mission of Canary Health, interesting trend news, and a multitude of insights from his HIT career. 
Please tell us about yourself and the mission of Canary Health.
I'm an Engineer and a Health Economist who came to Digital Health out of a passion for solutions and technology-enabled services that rethink approaches and improve people's lives; and I have a real commitment to making sure that those solutions and services work. Canary Health is the perfect place to blend my first career as an engineer with my work in economics. We're dedicated to the mission of empowering individuals to better self-manage and to understand how their health impacts their lives. It seems like an obvious thing, but for a lot of us we don't stop to realize that our emotions, daily habits, and relationships are impacted by having one or more chronic conditions.  It's a really exciting mission to be empowering people to have the health they need for the life they want.

What is Canary Health's key differentiator in the industry?
Our key differentiator is our focus on helping people determine what matters to them and working towards what's important to them. I think a lot of the industry has an important, but over-reliant belief that better data and analytics are going to solve the problem. We are certainly big believers in helping people see the trends in their data and leveraging analytics, artificial intelligence and machine learning to improve our service, but there is something missing in those processes that helps someone understand what matters to them. We are differentiated by this unique approach that comes from intellectual property developed at Stanford University around how you engage someone in their own health and support their self-management. That is our foundational approach to helping them understand how to better care for themselves and drive towards improved condition management.
What inspired you to pursue a career in healthcare?
Two reasons why healthcare is the most exciting place to think about how technology can improve people's lives: One is that it's a great mission to know that every day we are working on impacting people's lives in one of the most basic ways; their health and their ability to do the things they want.  Second is that the healthcare industry has lagged far behind in terms of the adoption of technology and the way that technology has disrupted the traditional service patterns. It's an exciting place to be able to work on both a great mission and to make impact given how much opportunity there is to rethink care delivery and patient engagement.
What trends do you expect to see in the HIT industry in the next 5 years?
The most talked about trend, and I certainly agree, is Healthcare's connection to artificial intelligence, machine learning, and the ability to now leverage data to speed the processes, feedback loops and intelligence. I think that's really interesting. What I think is less talked about, although maybe even more impactful, is how we are finally past the early adopter stage of health technology permeating the rest of our lives. I'm particularly interested in the extensions of health into other areas of our lives – like some of the innovative work with Alexa, and the rapid adoption of monitoring devices.  In the normal course of how individuals buy and shop for things, or interact with technology, health is often front and center. There have been some false starts in some of the bigger consumer technology companies into healthcare but I don't think they're giving up. Apple is taking another stab at it and Google is very involved, so I think that hopefully in the next 3-5 years we will start to see health as an element of our life that fits into the way we think about all the other things we're doing.
How is your company getting into AI and Machine Learning?
We think that regardless of how great the technology is, healthcare is still a human delivered service, so a large part of our service is the technology, the experience on the app, and the experience with the devices we ship, but an important part of it is also the interaction with our coaches. We have a network of almost 90 coaches who interact with participants of our services. One of the first places we are applying AI and intelligent feedback loops is into what this coaching element. We look to help them learn about the personalities and the demographics of participants, not just whether they're male or female, but how it all rolls up into a personality type, and how we can then help them be smarter about the way they respond to questions. Clearly there's a lot of gain in getting the right answers, but we make the connection of who the user is as we know about them through the technology and through their consumer profile with our coaches' engagement. We think it's a really exciting application that can make our coaching more effective and more efficient while driving towards a more tailored and custom experience.
What interesting new projects are you working on?
A big project for us, and for us it's the whole reason we're here, is to further embed self-management support into condition management approaches.  We see that as focusing on what matters to an individual and empowering him or her to set goals to own that process. What I mean by condition management is the more clinical element of medications, physiological measures and clinical care related to a consumer's disease. We want to connect that experience, which is primarily a disease management experience, with the self-management experience. That's our big push and our reason for being; to humanize those programs that historically have been too clinical and not focused enough on what matters to the individual.
Have you had a mentor or mentors throughout your career?
I have had a number of mentors. I think some mentors are people who are in your life forever and some play particular roles.  My first boss at my first job out of college was just an incredible mentor professionally, but also showed at that stage how you could run a business, be friendly with the people you work with and care about them, but at the same time lead your own life, have a family and be committed to them, and be committed to other elements. He was such an important mentor because he was a good example of how to make a successful professional career fit with a successful life. My advisor in grad school was incredibly important for helping me think about some of the more intellectual challenges, and the Chairman of the Board at my previous company is someone that I deeply respect and continue to look to for guidance.  And in addition to bosses, a number of colleagues have been incredibly mentors. I have also had an executive coach off and on for a decade and that has been incredibly valuable as well.  I think sometimes we can use the word mentor too hierarchically and would encourage a broader perspective.
What strategies do you use at Canary Health to attract and retain top talent?
The easy answer is we do what everyone else would say; we make sure compensation is competitive and work towards ensuring delight in our team's roles. I think that's table stakes. For us we focus on a culture and approach of real transparency; we are incredibly honest with people as we're hiring them.  We'll openly discuss topics around our corporate trajectory and growth for example.
This, for example, has been very valuable in Digital Health to level set expectations that might be brought from consumer technology companies around the pace of growth.  I have stressed with candidates that if they're here for a quick win in terms of equity liquidation, we're not the right place. We've lost some candidates to folks who are seeking more of the Silicon Valley cycle, but it has allowed us to attract great people who are aligned with our mission and aligned with our approach to focusing on impact and growth at the same time.
Participant Engagement in your program are at high levels and a 90% satisfaction rate. What do you attribute this success to?
We take design very seriously and we take the user journey very seriously. We put participants at the center to decide what they want to commit to and what matters to them. Our design philosophy is about them first. We never make a recommendation; we give tips or examples but really everything participants are doing is something they've committed to. It's all about them inside of a framework of support, tools, coaching, and nudging that we know they need to be successful but they're the ones setting the way it works. On top of that, our cultural honesty permeates the way we act with our participants. Our service is not a single transaction, so it's about engaging folks long term. We're honest with them about how fast we think things will happen, and honest with them about what they need to put in to get there. The participants know what to expect and that helps keep them engaged.
What do you believe are the traits and qualities of a great leader?
I think I would start by saying I don't know if I know. I think leadership evolves. What people need evolves and different qualities are needed at different stages of a company so I don't think there's a single answer. It depends on the situation and depends on what was promised to the people you're leading. It comes back to authenticity; it's different in each setting. Leadership in a video game company would be different than if you're a coach of a sports team, and different than in our business. Our team, extended team and participants know we believe what we are saying, and we're clear about it. That's really critical.
Your LinkedIn profile mentions that you are active in a number of organizations with a primary focus on defining and measuring the health and economic impact of technology. What steps are you taking to achieve this within your organization?
That passion and commitment comes from my graduate work. My PHD is in Health Economics and Health Program Evaluation. To me, it's a commitment to rigor around evidence. We're about building long-term sustainable impact, while also building a big company. This takes time.  We could fool ourselves in the short run, but eventually it's going to catch up to us and there's no long-term value in that. To say we're data driven is easy, but what is harder is building the culture data and insights that matter.   Some of the ways we do this are simple – like closing not only our financials, but participant engagement milestones regularly and with rigor and holding a weekly meeting that is attended by the whole senior team and all team leaders to review, look for correlations and drive upcoming behavior. We also work with our clients to match the outcomes we have in our programs with what they're collecting, which allows us to connect the participant experience to utilization and expense. The third thing we do is build rigorous clinical trials, often with our academic partner. For example, our colleagues at Stanford and Anthem have run a major trial in which they're looking at clinical outcomes and utilization, and they're doing it in a very rigorous way because they are committed to publishing the information out to the public.
What advice would you give professionals looking to break into the HIT industry?
The biggest piece of advice I would give is that it is very multidisciplinary. HIT is often, although not exclusively, not deep foundational technology, but it's technology that needs to be utilized and integrated with clinical care. For a technologist, having some sense of the business case and use cases is helpful and for the business side to know how technology is utilized and where it goes. Just within our company we've got clinicians, designers, product people, and economists. Because HIT is still an emerging field, there's no core curriculum just yet – I think we're getting closer, so you cannot just train yourself for just that. Being open to the reality that we are still figuring out how these different disciplines fit together is going to be critical for anyone who wants to get into HIT.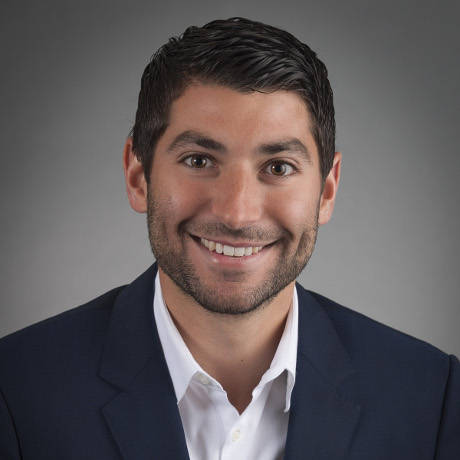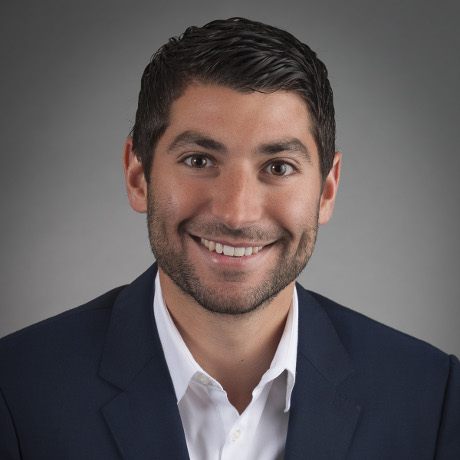 Norm Volsky
Director of Mobile HIT
440-996-0059
nvolsky@directrecruiters.com

November 22, 2017
David Peterson, Managing Partner of Plastics and Flexible Packaging had the opportunity to interview Todd Blumsack, VP Business Unit Web Fed NA of BOBST Group North America. Mr. Blumsack covered background on his career, helpful advice for sales and marketing professionals, and insights on trends in the industry.
Please tell us about yourself.
I am a family person, and my favorite thing to do is spend time with my family.   In my free time, I enjoy mechanical and electrical involved hobbies. I work on my boat's engines and electronics, from a basic level to more advanced rebuild work.  I also take the same approach with my home and car; wherever possible, I do the home maintenance myself while trying to teach my children what I learned from my father.  Fishing and working out take the balance of my free time.  I travel a great deal for work as well as work a great deal of hours, and working out is good for my physical and mental state.
What was your motivation to pursue a career in the printing industry?
The public school system I went to offered courses in all sorts of technical areas, and my first experience with photography and graphic arts fascinated me. All aspects of cameras, darkrooms, and printing press were interesting to me. I liked imagery/photography but had zero artistic abilities. The graphic arts field enabled me to see images come alive on the page without the need for artistic skills. My other passion was electronics and mechanics, and the ability to work with, operate, and repair the various equipment was enjoyable. I had the opportunity to go to college at R.I.T and pursue this passion. Upon graduation, I wanted to go into sales and/or marketing, but the overall market was not good at the time.  I was offered a more technical position from the company I co-oped with.   The position turned out to be excellent, and the company eventually offered me a sales position. From that position, I moved into marketing, sales management, and then to managing both groups.
With over 24 years of experience in marketing and sales, what would you consider to be the most important lesson learned in your career?
The most important lesson is to be open-minded and always improve my knowledge and skills in both sales and marketing.  Like all else in life, sales and marketing evolve.  The methods to accomplish both change and improve, and if you are not learning, you are going backwards.  I believe in Stephen Covey's "The 7 Habits of Highly Effective People" – Habit 7.  We all need to stop and sharpen the saw to do our jobs effectively.  When we are in a profession and we are not looking to grow and improve, we are not doing ourselves and those we work with justice.
BOBST uses the phrase, "People – Knowledge and Values" to describe itself. As VP, Business Unit Web-Fed, what do you do to make sure you are exemplifying these 3 facets in your leadership style?
"People – Knowledge and Values" are important to the Bobst culture along with Trust, Respect, Passion and Performance.   Everyone at Bobst does their best to live by this. I try to be there in every way for those I work with.  I trust they are working hard, doing their best and then ask each one "What can I do to help you succeed?" or "How can I work on internal issues to enable you to do your job better?". Success is a team effort, and being part of a team means WE succeed as a team. If WE have issues, WE work through the issues as a team.  "I" is not a positive way to work with others. We all need to give credit to the team and not take credit for the team's work.
What new and innovative projects are you currently working on?
Bobst Web Fed is working on promoting automation in the conventional, non-digital printing, area.  We are incorporating HD Cameras and RFID technology to enable customers to setup and operate various types of conventional printing equipment easier and faster.
What trends do you expect to see in printing in the next 5 years?
Trends are both in the digital printing area and automation area.  We will see more robotics and digital printing as part of the various printing solutions. I believe conventional printing will remain in the printing/packaging world, but digital will become stronger in the areas that need shorter runs or personalization.  SKU proliferation will continue, as people want products more aligned with their individual needs. This will drive how printing/packaging evolves.
What is the biggest challenge you are seeing in your industry or the manufacturing industry in general?
Our industry is very manufacturing oriented. A big challenge is talent for both packaging manufacturers and suppliers to the packaging manufacturers. We need skilled talent to operate the equipment. The equipment is evolving with technology and the talent to train, install and repair the equipment is in demand. Getting the word out that the packaging industry is high tech and offers a great career needs to be spread.
What advice would you give to professionals looking to break into a successful career in sales and marketing?
Chose an industry that truly interests you. In sales and marketing, you are dealing with people and you need to relate to and understand the people and the market.   If you do not posses and show real interest and passion, you will not succeed. Secondly, work very hard. I deal with individuals with varying education and experience, and what sets successful people apart from the rest is hard work.
What traits do you think define leadership?
I believe leadership should be earned, not given. As a leader, you need to show the people you work with trust, respect, passion, morals and care about those you work with. In addition, you should not expect anyone to do something you are not willing to do yourself. One final key is to admit when you are wrong or made a mistake. Nobody is perfect; I have and continue to make mistakes. I just try to learn from my mistakes.
Describe the approach you take to attracting and retaining high impact talent at BOBST.
Attracting and retaining talent is key to success. A company is nothing without the talent. Understand what the person you are trying to attract is motivated by and try and put some of those elements into the position. Some people like to travel and some do not, altered work hours, compensation elements outside of salary, and just the need to be part of a new team are some of the areas that can drive talent to your company. Finally, be honest and let the prospective employee know both the good and the not so good.
What or who has motivated and influenced you to be successful in your career? Have you had mentors?
Many people have influenced me in my career, some good and some not so good. First, would be my parents. They instilled hard work, education, and the ability to finish a day and be happy when you look in the mirror. Early on in my career, like many others, my confidence got in my way. I was put in my place early in my career, and shown the correct way to handle myself in a business environment. In the middle of my career a peer who became my mentor/manager/friend showed me how to present and build industry relationships. Lastly, a manager who became a friend, then peer gave me my first management position, helped me grow in my career and acknowledge my strengths and weaknesses' so I could continue to improve and grow. A great mentor has the ability to tell you your strengths and weakness, and point you in a direction to improve.
David Peterson
Managing Partner of Plastics and Flexible Packaging
440-996-0590
dpeterson@directrecruiters.com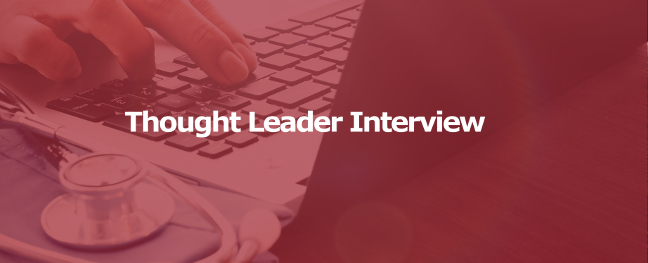 October 10, 2017
N
orman Volsky, Director of Mobile Healthcare IT recently had the pleasure of interviewing Justin Kahn, Founder/CEO of TruClinic for a Thought Leader Interview. Justin shares the interesting background of his career and the inspiration behind TruClinic, as well as industry insights, advice for young entrepreneurs, and more.
Please tell us about yourself.
My name is Justin Kahn, I'm 39 years old. I have had multiple careers in my life – I've been a Realtor, a Natural Disaster Claims Adjuster and for the past seven years, I have been the Founder and CEO of TruClinic.
Give us some background on TruClinic, why you started the company, and the mission behind it.
I joke around and say telehealth chose me, which is kind of true. When I was young I got hit in the head with a baseball bat during a softball game.  I suffered a traumatic brain injury and was misdiagnosed with Post Traumatic Stress Disorder for over a decade. When I was in my late 20s, I had a seizure that scared me into seeking out the help of a neurologist who discovered, after working with her over a period of time, that I had TLE (Temporal Lobe Epilepsy). She put me on an anti-seizure medication and it changed my life almost overnight. I used to suffer from anxiety and panic attacks and those went away after I started this medication. As a side note, I grew up around the VA hospital system. My stepfather was an administrator for the VA so we lived on the grounds of different hospitals growing up as a kid. I knew what the infrastructure was like at the VA and knew some of the problems they had as it related to behavioral healthcare in particular. In 2008, I happened to read a transcript of a speech that Robert Gates had given to the graduating class of West Point and he talked about how the DOD was going to start investing billions of dollars into the PTSD epidemic that had been plaguing the branches of the military. That article resonated with me because growing up, I always wanted a doctor to see these panic and anxiety attacks I was having in real time instead of trying to explain what had happened weeks later in the doctor's office. When I read that article and started to think about the infrastructure at the VA, I came up with an idea, really thinking about what I wanted for myself and how that might apply to the VA. My idea was to connect active duty troops with VA providers from the troops' home state at the beginning of their service career. When the troops graduated from training, they would be deployed and assigned with a group of providers from the VA.  During deployment, they would be able to meet with those providers through a secure video conference and the idea was that it would be outside of the military, but not outside of the DOD. The hope was that the troops would be comfortable engaging with the VA providers while they were deployed so when they transitioned to a veteran status, they would already have those relationships established and would continue to engage those providers, and more importantly, they would get used to the technology.  The video technology piece is important because close to 40% of veterans live in rural and frontier counties in the US. I took this whole idea to the Salt Lake VA, and they liked it. The VA said if we could produce the technology we were proposing, then they would give us a grant. Less than a year later, we brought the BETA version of the technology in for a pilot in which relaxation exercises were taught to a test group of veterans using the technology. They measured the retention rate against the control group, which did not use technology, and they had phenomenal success with the test group. That led us to apply for grants with Utah Valley University and also from the Governor's Office of Utah to finish building out the first version of the platform.  We also used grants to do a couple of projects with the Goshute Native American tribe, one of the most rurally isolated tribes in the continental United States. Our success with the Goshutes led us to get the seed capital for the company, which was really the beginning of TruClinic and how we started off to the races.
As an accomplished, young entrepreneur, with several awards to back that, what advice would you give to up and coming entrepreneurs?
Don't quit. Take criticism, feedback, advice, and learn from people who have been through the experience. Take their advice with a grain of salt and don't be afraid to make decisions. The best piece of advice anyone ever gave me outside of my father is "the only wrong decision is indecision. You can either act, react, or do nothing, but you do it consciously."
What drives you to succeed?
Success is an unattainable target; an ongoing goal. I love what I do because I am capable of doing it. I am always working towards the never-ending definition of what success could be. In my opinion, success can only be measured against the happiness one feels in their day to day activities.
What interesting new projects are you working on?
The stuff we are really interested in right now is machine learning. With the launch of our new version 3 platform we have much more robust capabilities around gathering and analyzing data and using that in a way that actually provides real ROI back to our customers. The first movers in telehealth as it relates to machine learning and AI are around patient triage and common symptoms, deciding whether or not individuals need to go to the doctor or if this is something that could be handled through an algorithm. This is the place to start and is one of the low-hanging fruits, but when you start really thinking about predictive analytics, clinical decision support and longitudinal data and what that means in terms of not only helping to streamline efficiency, but also to improve patient outcomes- that's one of the things that really interests me personally as we think about how telehealth moves into the next iteration. My team and I think of that as virtual health where you're unifying the experience between what happens inside of the four walls and outside in the real world.
What challenges do you currently see in the healthcare IT industry?
It's the wild west in a lot of ways, but there's also a lot of noise. As one of my mentors would say, "there's a lot of sizzle but not a lot of sirloin." The first wave of telehealth was the direct-to-consumer and specialist consults. The second wave was the platform play, and now there are a variety of different technologies to choose from. Video is a commodity, and now there are a lot of single use, tactile solutions out there that are limiting in how they can be applied to different use cases and workflows. Frankly, I feel bad for hospital and health systems and even the smaller mom and pop clinics and practices.  The challenge they face when it comes to picking a vendor and building a strategy is that they may spend millions of dollars with a platform or provider services organization and then hit the proverbial wall with what they can do with it. What that has led to is organizations buying multiple overlapping and sometimes redundant solutions in order to fill the different use cases or work flows they're trying to support as it relates to telehealth, and it becomes cumbersome, unruly, and unmanageable especially in large organizations.  That's why TruClinic is winning customers. We are seeing customers who have invested into those platforms and transitioned over to us, and we have also seen new customer entrants in the market coming straight to us because of the solutions and the services we provide and the partnerships we have created with our customers.
Have you had a mentor(s) throughout your career?
I collect mentors. I am only as smart as the people I surround myself with. I make it a point to engage and meet people by going out for coffee, learning, asking questions, and posing scenarios. I find that is one of the most effective ways for me to gain perspective and insight and to help me in how I think about the challenges or problems that I'm faced with.
What strategies do you use at TruClinic to retain top talent?
We are a big family here at TruClinic. Every person that I work with is someone that is part of the culture, and part of the fabric. We all support each other and we all make sure that we are helping each other in carrying the load. We all have our own domain expertise so we collaborate internally as a team as well as externally with our customers. I think that a focus on collaboration and team dynamic allows for the most constructive work program. We also use other strategies; For example, our engineers are not allowed in the corporate office unless they're specifically here for a meeting. Otherwise they're home, in a coffee shop or wherever their safe space is for programming. We do that because there is this component of what is called context switching – to have an engineer be in a mindset and be developing and have to switch, attend a meeting, or phone call then come back to programming, it's difficult to do. We are an agile shop, so we decided that engineers work their own time, they have to be on certain calls or meetings for check-ins, and stay in constant communication. Everything we do is written, but I don't care if engineers code at 2 AM or 2 in the afternoon as long as they get the work done. We have an understanding of different teams and different dynamics, and how they work and when they need to be available. We try to build the culture where, following the Netflix model, we don't care when the work gets done as long as it gets done, and it is quality work, and on time. From a CEO perspective, the trick is to treat your team like a family, listen to the concerns and suggestions they have, and build the culture and team at the same time.
You received your B.A. in International Economics, and B.S. in Political Science and Government. What led you to pursue healthcare?
Originally, I thought I wanted to be a lawyer working on international infrastructure projects. That's where I thought my career would go in college. Instead, my career went a different way. I came out of school, got a sales job, did some consulting and learned real estate because it was interesting to me and that was the direction my life went for the better part of a decade. I knew that being a Real Estate Agent wasn't something I wanted to do for the rest of my life. It was more the fact that it gave me a lot of flexibility in terms of trying to figure out what I did want to do with my life. A real estate commission can be significant, so being a real estate agent and a claims adjuster gave me the ability to save money and invest it. When I made the decision that I wanted to pursue TruClinic, I self-funded the company for the first 2 years and did that based on the commissions I was making. This all led into what we, as a company have been able to do. Like I said before, I am only as smart as the people I surround myself with and everyone on this team has been an integral part of the company. Their knowledge, background, expertise and their experience have all help shape the vision and the direction and the strategy of this company.
What trade shows are you looking forward to attending in the near future?
I'll be heading to the Gartner IT Symposium, the Conex Event in Dallas, HIMSS, ATA, AHA, SPS, and ISM. We do a decent amount of shows and speaking.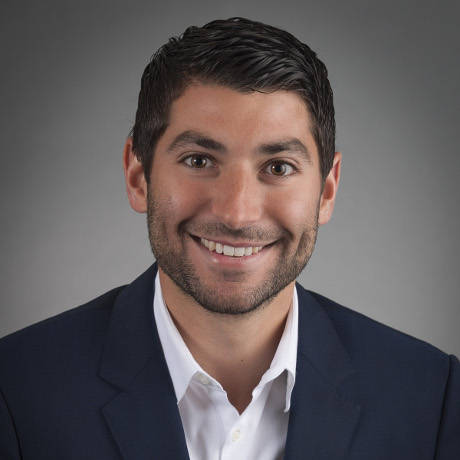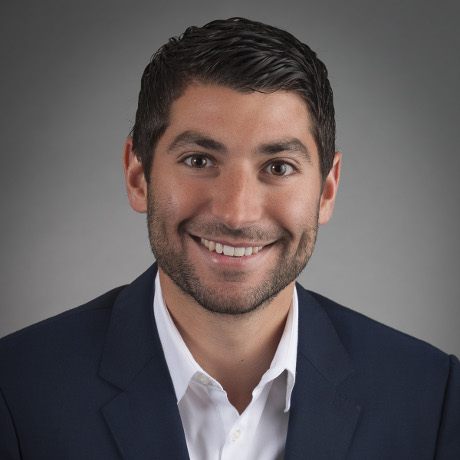 Norman Volsky
Director of Mobile HIT
440-996-0059
nvolsky@directrecruiters.com
June 6, 2017
Norm Volsky, Director of
Mobile HIT at DRI recently had the chance to interview Evie Jennes, President & Chief Commercial Officer, swyMed. Evie shared information about swyMed, their latest solutions, her career, and insights into the telemedicine industry.
Tell us a little bit about yourself and swyMed.
As the President and Chief Commercial Officer, I am ultimately responsible for the sales, partnerships and marketing direction at swyMed. When it comes to working with a company, I am particularly attracted to young organizations that need to grow. I also love to travel and have been working internationally for more than 20 years including 7 years in Eastern Europe and more specifically, Russia. My time there included working at a number of start-ups in that region as well as for larger multi-nationals in the early 1990's. In terms of my career, I have spent about half of my time in Healthcare, and the other half in FMCG, VC Funding, and various manufacturing projects.
As far as swyMed goes, a major barrier for telemedicine to date has been the bandwidth, or I should say the lack thereof.  More specifically, there is simply often not enough, in both rural and urban settings, to reliably conduct video encounters for real-time telemedicine outside the four walls of a hospital. At swyMed our whole business was built around solving this problem. We believe that we have addressed these issues head on with our truly unique video software which has a patented data transport protocol that overcomes latency, and our latest  solution, the DOT Telemedicine Backpack, which leverages this software.  Between the two technologies, we are able to deliver reliable connectivity, and a video encounter from basically anywhere which is a huge differentiator in the market.
What is swyMed's key differentiator in the Telemedicine market?
I think what people need to realize, and they slowly are as telemedicine moves outside of the hospital, is that even if you are the most sophisticated telemedicine vendor in the marketplace, with the most robust virtual care platform, if the end user doesn't have the bandwidth to reliably conduct video encounters outside of a hospital or clinic, the technology is limited. When we founded swyMed, we made the decision to focus specifically on providing the necessary solutions to make telemedicine possible in rural areas as well as urban areas with congested networks. Today, our patented data transport protocol allows users to get around traditional networking challenges, to deliver on-demand video telemedicine encounters in even the most rural and remote locations, where they need telemedicine the most. Day in and day out we work with our clients offering a Mobile Integrated Healthcare solution that enables them to reach places and patients where it was never before possible.
Tell us about your DOT Telemedicine Backpack.
The DOT Telemedicine Backpack is swyMed's most recent and largest product launch to date, which we scheduled around this year's HIMSS 2017 conference. The offering is the industry's first lightweight, mobile telemedicine solution that truly gives care providers the ability to connect to doctors for real-time video encounters-- anytime, anywhere,  even in the most remote areas, or on the go. Truly, a "Doc-on Tap."
For example, say you live in a rural area where communications infrastructure is limited or in a city where networks get congested -- telemedicine will likely be challenging, potentially having a significant impact on the speed and quality of care and ultimately outcomes. Not to mention it is extremely frustrating not to be able to connect when we want to.  We have likely all experienced this with our home internet, Skype, FaceTime, etc. But in this situation, these challenges can ultimately lead to care-givers choosing to forgo using the telemedicine technology they have, which in turn limits care.
Armed with swyMed's DOT Telemedicine Backpack, users can now leverage even the faintest whiff of a network signal and elevate it to a level where high quality, reliable, virtual care is possible regardless of location or infrastructure challenges.  And for the areas that have zero networks, we have satellite built in, thus offering a connection literally everywhere on earth. The DOT Telemedicine Backpack is an ideal solution for mobile telestroke programs, community paramedicine, remote triage, disaster response, and critical transport as it extends the reach of providers and care-givers.
What are the biggest challenges on your plate right now?
As a leader at a young company, driving visibility and sales of our software and the DOT Telemedicine Backpack will of course remain a top priority for me throughout 2017. One of the biggest challenges right now is that our prospective customers need to find a way to pay for the DOT Telemedicine Backpack. The excitement around the DOT Telemedicine Backpack is palpable in virtually every meeting we have.  Our customers very quickly see the many challenges we solve, but purse strings remain tied, and budgets tight. Health systems need to change the dynamic in how they view the price for our (and other) solutions.  It would be helpful if the ROI, which in our case is quite significant, was weighed against the initial investment in the DOT Telemedicine Backpack a bit more. It is being done, but not consistently as of yet.  We as an industry need to continue educating our customers on how we are ultimately saving them money and improving patient outcomes.
The pace of telemedicine adoption can also be a challenge. The industry recognizes the obvious benefits and value that telehealth brings to care, but these findings need to be backed up by legislative changes that reimburse for telemedicine visits. The good news is that every day telemedicine is growing in terms of reach and impact, and with this success we do see some movement on that front. We hope to see that trend continuing.
Other than ATA, what conferences and trade shows do you attend?
Besides ATA, HIMSS is another big event for us obviously as it's the biggest healthcare IT show of the year. We also make the EMS State of the Sciences Conference (dubbed by media as "A Gathering of Eagles") a priority as it has become one of the most progressive and important EMS conferences nationally. Given our business model, the emergency management community is a top target for us so it's great to be able to be part of the conversation related to the most cutting-edge information and advances in EMS patient care.
In the coming year we will also focus on particular states that would be best served by our solution and attend conferences there.
How do you manage your geographically dispersed team?
We get asked this question a lot despite all the technology we have at our disposal today, many people still feel as though you should be in the same room or same building to be successful. At swyMed we challenge this belief by having a team that's dispersed over two continents.  And it works because first and foremost we have colleagues that work exceedingly well together. I have been part of many organizations and this is one of the absolute best teams, if not the best, that I have been a member of. We complement each other's skill sets, we are completely frank with each other so there are no politics, and we genuiunely really like each other as people, which is so important.  We also use our own video software platform for weekly management meetings, sales meetings, and spontaneous meetings.  The technology allows us to still have the 'watercooler chat', but on video vs. in person. Then of course we do see each other at customer visits, conferences, etc., which is always fun, and fruitful.
On your LinkedIn page, you mention having the entrepreneurial spirit. Since this isn't something you are taught, how did you develop it within yourself?
I think that I was born with an entrepreneurial spirit and it was then encouraged by my parents, and especially my father.  I was the kid with the lemonade stand, who was canvassing the neighborhood for babysitting jobs until I turned 16 and could get a 'real' job.
The seven years I spent in Russia and other Eastern European countries really developed my 'entrepreneurial spirit' as it was the 'Wild, Wild East'. If you were not creative with problem solving, resourceful, and entrepreneurial you were not going to make it even with large multi-nationals budgets.
What are the traits or qualities of a great leader?
I managed fairly large groups of people when working for multi-nationals and this is when I developed my management skills.  As a leader I had a few rules that served me well and I still follow them today. Hire people that are smarter than you are, ask good questions, and listen to the answers.  Treat the people you work with, and those that work for you with respect. The people that work for you should feel and know that you have their back. Do what is 'right' even if in the short term it is not in your best interest.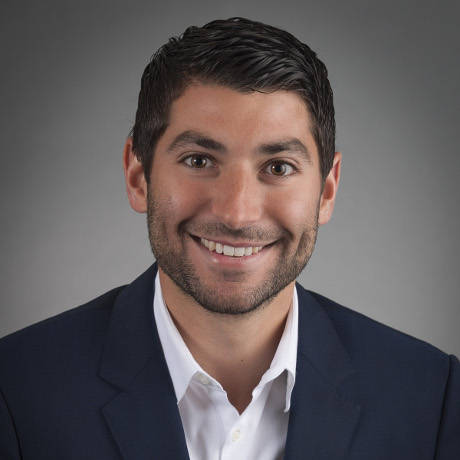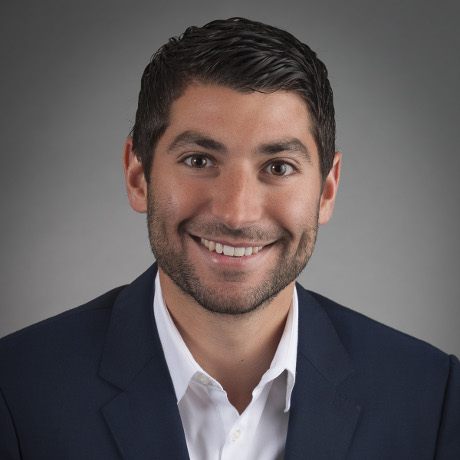 Norm Volsky
Director of Mobile HIT
Direct Recruiters, Inc.
440-996-0059
nvolsky@directrecruiters.com
How to give as much as receive when interviewing passive candidates
By Matthew Cohen, Practice Leader of Energy & Sustainability and HVAC/R
May 3, 2017
When interviewing a candidate for a job, the goal is discovering as much information as possible in order to decide if the person we are interviewing is the right fit for the position.  However, when interviewing passive candidates, i.e. those candidates who are currently working and are possibly being recruited, we often forget that the candidate is looking for information to decide if the position and the organization is right for them.  I regularly debrief candidates after interviews who tell me they left the interviews without knowing the full scope of the position or important information on the company even when they asked specific questions directly.
When interviewing a passive candidate, it is vital that we provide or "deposit" as much information as we "withdraw" from the candidate to keep the candidate engaged and provide them information for them to make a decision that is best for them.  Below are areas hiring managers can deposit important information that will engage passive candidates:
Company Benefits- With the ever-changing landscape in employer based healthcare, it is crucial that candidates understand the company's benefits to know what it will cost them per month. In some cases, we see a 5-10K difference in out of pocket healthcare costs which can affect what salary a candidate will accept.  Healthcare providers in network, dental, and vison coverage are also important information.  If possible, I recommend the hiring manager shares this information before any final interview so that the candidate can ask any clarifying questions. Vacation, 401k and any other company benefits are also advantageous to share prior to an offer made to a candidate.
Compensation Structures- While a base salary may be tough to share prior to an offer being made, other aspects of compensation are vital information so that the candidate can understand how they will be paid. Passive candidates should understand how compensation that may include commissions, quarterly, or year bonuses are calculated and paid out so they can ascertain what salary they will ultimately accept.
Company Achievements- When interviewing candidates, we always look to understand their achievements and metrics that show they have a proven track record of success. It should be no different for the company they are interviewing with.  Company growth, awards, recent successes and upcoming projects or growth are valuable pieces of information to deposit when interviewing passive candidates.
We understand there needs to be a balance between what we withdraw and deposit when interviewing passive candidates.  Those hiring managers that pay attention to this balance we find have the most success landing the best talent.
Norm Volsky, Director of Mobile HIT at Direct Recruiters, Inc. recently interviewed Shane Waslaski, CEO of Intelligent InSites. Intelligent InSites software creates a visual workplace that improves patient flow and operational efficiency using RTLS location-based intelligence. Mr. Waslaski shared insights on his career, the healthcare industry, advice for healthcare professionals, and much more.

Please tell us about yourself and what attracted you to a career in operational leadership within healthcare delivery organizations?
In all my work I have always been most drawn to healthcare operations because, for me, it represents a unique intersection where we touch the life of the patient through the qualitative facets of care delivery. It is also an industry in which you are assured of being impacted by your own work in some fashion because you, a family member or a friend will be a patient and you will experience the industry for yourself. That is not true of many industries. My technical side is drawn to the detail, the complexity, and the dynamic nature of healthcare while my nurturing side is satisfied by knowing that my work will have a lasting positive impact on the safety, effectiveness, and efficiency of healthcare. Because I am not a nurse or a physician, my hands will not be directly involved in patient healing activities, but I am privileged to be deeply engaged in shaping how patients experience their care and through the environments in which caregivers do their work.
Please talk about the importance of operational intelligence for healthcare and how it improves patient care.

In so many ways , and through the hands of so many – caregivers, patients, lab results, medications, equipment, supplies, exam rooms and transporters – many details must come together at the sharpest points of care to drive quality outcomes and experiences. Patients know it when they experience it and, as patients, we all desire this symphony of parts to come together  for us in a positive way.
In so many health systems, leaders lack a comprehensive view of their operations. They can't see process bottlenecks until it is too late to prevent the inevitable delays and frustration they produce. Every moment nurses and providers spend looking for equipment, supplies or each other takes away time from patient care. And we know through so many studies that caregiver time with patients already has been greatly reduced due to increasing administrative burdens. With visibility into operations, health systems can improve safety and process efficiency so that all the resources and people more easily come together to produce a positive patient experience.
Earlier this year, you spoke at MobCon Digital Health Conference. Can you provide a brief overview of your topic?
I love hearing how pattern identification and predictive modeling are making amazing advances in diagnostic and healing technologies possible. But, we still find nurses and providers being interrupted in the delivery of care to write things down or most often to type at a keyboard in order to capture timestamps and other data required to measure performance. At MobCon – and at every other opportunity I'm given – I hope to re-inspire in the audience the belief that we are long overdue to insist on systems that are designed so that far more data is automatically collected, particularly operational workflow information. I shared examples of how this is already happening in healthcare in facilities where real-time operational intelligence systems are being used. I shared the significant results we're seeing, like 25% reductions in clinic patient cycle times and how we are able to standardize procedures and care protocols to give a typical clinic 3,000 more care minutes back per week. That's 15 more patients a day, and with 251 work days in 2016, that's 3,765 more patient visits. It matters and these systems are so effective at bringing change where some of the most challenging operational work needs to be tackled.
Who do you consider as the most innovative healthcare leaders of today?
Nurses. I consistently find nurses are among the most innovative thinkers and in the most challenging circumstances, the caregivers who always find some way to take the best care of the patient. They are forever under pressure and a critical line of defense when it comes to patient safety. All of this while being healer and comforter, and they are crucial to the overall patient experience. Nurses are a source of both innovation and inspiration for me and this team.
What do you believe are the most important traits of a leader in today's business world? Are we truly facing a leadership shortage in the US and on a global level?
Honesty, tenacity, and courage. If we are facing a shortage, we need look no further than a mirror to find those of us responsible to being certain that is not the case. We work hard to ensure that within our own organization every individual has both the opportunity and understands their obligation to lead. Our strongest leaders are always honest, they never give up and they repeatedly show courage in their conversations and their approach to innovating. I have the highest respect for individuals who consistently do so.
On your LinkedIn page, your "Influencers" are Jeff Haden, Ghostwriter, Eric Ries, CEO at Long-Term Stock Exchange, Tim O'Reilly, Founder & CEO of O'Reilly Media, and Jack Welch, former CEO of GE and current Executive Chairman for The Jack Welch Management Institute. Can you tell us how they influence you and why you admire them?
There are a number of others such as Kotter and Porter I would certainly add but have not taken the time to do so, but at some point these individuals and others have influenced me. Jack Welch for his track record and his teachings on the idea that you must change before you are forced to change and his passion about the importance of our responsibility as leaders to grow others. Tim O'Reilly serves as a reminder to me in the software industry that the data we liberate to the customer must be far more valuable than the data we capture. This has been the repeated error of the software industry and I am resolved to be certain we are providing exponentially greater value in the data we reveal than just our ability to collect it. Jeff Haden is someone who believes in effort and action and, like Welch, the obligation we have to help others grow as a way to pay forward the investment someone made in us. I find value in those who have gone before me and are salient writers and thinkers on how we can leave the wood pile higher than we found it.
What is the biggest challenge on your plate right now?
Aside from the ongoing challenge of recruiting experienced services, software and data science professionals, my greatest focus is on helping healthcare leaders fully understand what it takes to change – to truly transform. Leaders know they need to take significant cost out of their operations. They know they need to transform the experience – both for patients and staff. But for so long in healthcare, operational change has happened incrementally, at glacial pace. Frankly, that is so far below the kind of wholesale change needed. Driving this kind of change doesn't happen with an initiative run as a side operation. To get there takes a tenacious and aligned strategic change aptitude across the entire organization. And that is daunting in any environment – because it's not a core strength in our industry. Customers who are seeing the most transformational results have operational excellence goals tightly woven into multiple levels of their organizational plans. They are aligning, empowering, recognizing and rewarding change teams across their organizations. And then they are collaborating to rapidly raise skillsets in analytics and location-based operations. They also are partnering with full-service solution providers who bring together all the elements needed for transformation, including the technology, the tools, business process engineering, change management, and program management.
What is your best advice to up and coming healthcare technology professionals? What does it take to succeed?
The single most important thing that healthcare technology professionals can do is become deeply immersed in the realities and pain points of leaders, decision-makers, caregivers and technicians across healthcare. When you find these pain points, you know, because most everyone around you will be running in a direction away from them. You must be close enough to understand the challenges and skilled in asking questions that penetrate to root-level causation. Then, and only then, can we create new, transformational approaches. We can't simply ask "what do we need to change?", "we need to understand why?" This is key to the most pressing challenges that remain in healthcare operations and it is the key to Leans' 5th "S" – Sustainment.
What events and tradeshows will Intelligent InSites attend in 2017?
Intelligent InSites will be at HIMSS17 in Orlando. In addition, we showcase our solution and case studies at targeted industry events throughout the year, including regional HIMSS chapter meetings, conferences focused on sub-markets we serve, such as urgent care and orthopedic clinics, and various association meetings. Our marketing team announces where we'll be on our website and on social media.
What healthcare software trends do you see for 2017?
The focus on efficiency in healthcare workflow. Time saving, care enhancing solutions that automate specific functions for specific providers such as ensuring most of the data that's needed to capture timestamps and other process-related markers is captured automatically. Where automation cannot be embedded and achieved, there will be a focus on usability of systems, including liberating providers and nurses from the keyboard. Finally, a shift away from silos and more focus on integrating systems to drive greater value to all of them, such as connecting nurse call, bed management, real-time patient flow apps and metrics view boards, EHRs, billing systems and even building management systems.
How has current legislation and the recent presidential election impacted hospital decisions?
There is so much being said about this already that I don't feel the need to pile on, except to say that my hope is we avoid speculation paralysis. At times when there are many unknowns over which we have no control, it is best to turn our focus to the things we can control. I can think of no greater opportunity than removing waste from our operational processes in healthcare, while also transforming the patient experience. No matter what happens in the halls of Congress, we know we need to reduce costs. The great news is we know we can do so, and dramatically. Where we can be of assistance to our lawmakers and leaders, we stand ready to help.
Currently, the healthcare industry is experiencing a lot of challenges. What do you think is the industry's greatest challenge?
Costs are out of control, many of our doctors and nurses are losing hope and retiring and not as many young people are joining the profession, all while more consumers enter the system bringing higher expectations of convenient, personalized service. And so, we have come to the time where we have no choice but to transform. In this way, I see our greatest challenge as our greatest motivator. We know what we can accomplish when we turn our intellect and attention to it. Advances in diagnostic and surgical technologies, medicines and therapies have improved the health and well-being of so many in so many amazing ways. Now, we need to turn our intellect and focus on transforming our operations.
How has your B.S. degree in Zoology and Biochemistry prepared you for your profession in healthcare operational excellence?
Understanding the inner-workings of organisms at the cellular and group levels, including relationships among them and how they'll react under different conditions, has been incredibly useful. Without knowing it at the time, I chose a field of study that blends both data analysis, behavioral science, and dynamic mechanics and these have been amazing foundations for approaching large, complex problems like complex patient flows. Complex problems are a collection of many mixed up and less complex problems. It is our challenge to unravel the pieces and solve those that can be solved instead of being overwhelmed by what looks like one massive unsolvable challenge.
Norm Volsky
Director of Mobile HIT
Direct Recruiters, Inc.
440-996-0059
nvolsky@directrecruiters.com
October 19, 2016
By Jessica Ondo, Recruiter, Direct Consulting Associates

Talking too much
Interviews are two sided, an opportunity for the employer to asses potential candidates and for potential candidates to asses potential employers.  Quite often, the positive feedback we receive from candidates is due to their having just spent an hour or two sharing their life story.  Usually, the feedback from the employers on the same candidates results in a thumbs down.
The golden rule for an interview for all candidates is to find a way to speak no more than 40% of the time.  Be aware of your chattiness, your audience, and be prepared with intelligent talking points to prevent a rambling interview.
Attire
Dress one or two steps above your title.  If you are interviewing for a manager or director role, you might be required to dress business casual with an occasional tie.  For your interview, wear a tie and a jacket!  If you are interviewing for an entry level role fresh out of college, dress sharp!  While a suit and tie might be overdoing, it is always a good idea to be over dressed than under.  Underdressing yields an aura of overconfidence and often arrogance.
One to two times a month, we receive less than flattering feedback on candidate's attire.  Be sure to dress up a step or two to ensure you dodge this bullet!
Not being prepared
Research the company! When asked, "So what do you know about ABC Company?" PLEASE……..don't answer, "Well, I know a little bit, but can you tell me more about the organization?"  This is the quickest way to find oneself fighting an uphill battle.  On the other hand, answering the question with the following would show your vested interest in the opportunity, "I've had an opportunity to do quite a bit of research on your website, LinkedIn, and industry related newsletters.  I found it interesting how philanthropic your group is and your involvement in XYZ charities.  Furthermore, some of the changes and your top initiatives for the next year seem exciting."  Enough said.
Finally, have questions prepared to ask about the company, the team, what makes people stay/leave and remember to keep all questions open ended.  This will allow the interviewee to gain the most insight about the opportunity.
Complaining about former employers
RED FLAGS!  No hiring manager wants to hear a sob story (right or wrong) about why you've been mistreated, lied to, and your career trajectory has been stunted.  Of course, things are certain to change, you've just had bad luck for the last 30 years right?  Not so much!  Talking negatively about previous bosses, employers, and colleagues will not give the hiring manager the feeling that you are willing to take on challenges, fight battles with colleagues, and overcome obstacles to better the organization.
It is okay to discuss reasons you are exploring opportunities but knocking your previous jobs is never a good idea.
Hygiene
Be on your "A" game!  Remember, you only have one chance to make a first impression.  Regardless of your daily habits, be showered, don't overdo the cologne/perfume, and be well groomed.  Who knows, you might walk in the door and interview with a bunch of folks looking like cavemen/women in which case your habits can change AFTER you get the job.  However, always err on the side of caution and recognize the person interviewing for the job will be viewed on a different level until they get hired and become productive.