Digital Health Industry Recruiters and Executive Search for Employers
Direct Recruiters has been recognized as the relationship-focused executive search firm that assists Digital Health organizations and employers with recruiting, acquiring and retaining high-impact employees for mission-critical Digital Health positions. We provide executive search, recruitment and staffing services to fill jobs in the Digital Health industry. For employee recruiting assistance, placement assistance or to be considered for a digital health job, please contact our Managing Partner and digital health recruiter, Norman Volsky at 440-996-0059 or nvolsky@directrecruiters.com.

---
Finding Top Talent
The Digital Health industry is made up of technologies including hardware and software solutions and services including mobile devices, wearables, telemedicine, apps and more, all with the goal of improving lives. Our digital health clients specifically focus on providing software, solutions and services to self-insured employers in order for them to offer great health and wellness benefits to their employees.  With continuous growth and innovation, Digital Health companies are constantly in search of the brightest talent to join their teams. Direct Recruiters specializes in recruiting, staffing, search and consulting solutions for the Digital Health companies who provide software, solutions and services to self-insured employees and health plans. Our team is dedicated to sourcing, identifying, acquiring, and retaining top performing professionals to elevate the success of our clients' organizations. In addition, DRI's digital health executive search specialists are experienced in working with Private Equity, Venture Capital, and Growth Equity firms to recruit their portfolio company leaders and teams. We deliver qualified candidates quickly and professionally.
DRI recruits and places highly qualified individuals that understand the management of health data, along with the software and systems needed to manage and analyze data.  Digital Health and HIT software sales recruiters at DRI are experts at negotiating salaries for Digital Health and Health Information Management Technology (HIMT) professionals.
As an executive search firm, Direct Recruiters' Senior Recruiters, Software Sales Recruiters and Research Associates work with renowned companies that focus on the following areas:
Mobile
Health apps
Health coaching
Telehealth
Telemedicine
Remote Patient Monitoring
Chronic Disease Management
Chronic Care Management
Care Coordination
Care Management
Patient Engagement
Patient Education
Population Health Management
Analytics
Business Intelligence
ACO
Disease Management
Medication Adherence
Medicare
Medicaid
Predictive Analytics
Wellness
Clinical Decision Support
Patient Referral Management
Diabetes Management
Diabetes Prevention
COPD Management
Asthma Management
Resiliency
Secure Texting
Mobile Charge Capture
Obesity Management
Weight Loss
Stress Management
Anxiety Management
Depression Management
Mental Health
HIPAA
Heart Monitoring
Patient Identification
Vital Sign Monitoring
Blood Pressure Monitoring
Sleep Monitoring
Home Health
---
The DRI team is comprised of Healthcare IT Senior Recruiters, Software Sales Recruiters and Research Associates who have a thorough understanding of the Healthcare IT industry and current job market. On a daily basis, we are in contact with executive management, hiring authorities, and human resource managers looking to fill open positions with top professionals.
CXO
VP of Clinical Informatics
VP Professional Services
VP Operations
VP of Marketing
Project Manager
VP of Product Management
Product Owner
Account Manager
Marketing Manager / Product
MARCOM
Product Manager
General Manager
Information Systems Manager
Healthcare IT Director
Director of Applications
Chief Medical Information Officer
Clinical Systems Analyst
Application Analyst
Senior Business Analyst
Medical Director of Informatics
IS Team Leader
Chief Technology Officer
Chief Information Officer
---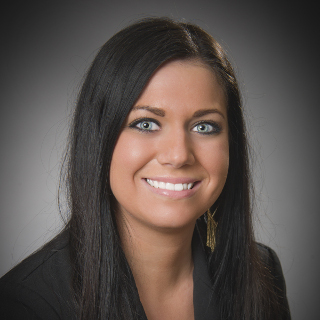 Digital Health Team Testimonials
"Tyler was quick to respond to any inquiries and always followed up after an interview or conversation with a prospective company promptly. Tyler and Norm helped walk me through the negotiation process, providing direction, information, and frank discussion when needed.…
Read More