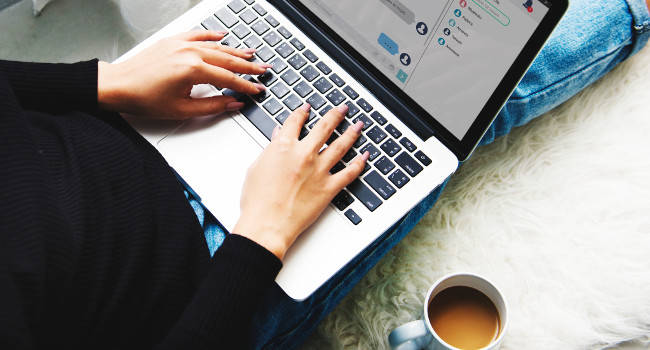 By Mike Silverstein, Managing Partner of Healthcare IT & Life Sciences
In spite of modern technology, data breaches remain a pervasive threat to business. With time, security hacks have become more frequent and more severe. To combat this growing threat, corporate America has begun to implement blockchain technology to provide advanced security measures. The healthcare industry is realizing the benefits of blockchain as well.
Facebook, Marriott, and British Airways were a few of the recent victims of catastrophic security hacks. The impact of such breaches can be felt for years and costs the company millions of dollars to repair.
In addition to social media platforms, hotels, and airlines, many hospitals around the country have been impacted by ransomware, misconfigured cloud storage, and phishing emails. No industry has been spared from the damage of security threats.
According to a recent study conducted by IBM and Ponemon Institute, the cost of a data breach in a major company averaged $3.86 million in 2018. But for the healthcare industry, that dollar amount can be even higher. On average, hospitals and medical facilities pay $380 per single compromised patient record, which is 2.5 times the global average when compared to other industries.
Birthdates, social security numbers, and payment history are a few pieces of information included in patient medical records. Given the sensitive nature of patient records, healthcare's privacy practices have remained complex and highly regulated.
As noted by Mayank Pratap in a recent article discussing the opportunities of blockchain technology, maintaining patient information is an important part of providing quality healthcare. However, this has been complicated by federal rules and regulations. "The major issue in providing quality healthcare services is the gap between providers and payers. The dependency of middlemen in the supply chain makes it even worse," said Pratap.
The current healthcare systems manage patient data in an outdated, uncentralized method. It causes information to be inaccessible and inconvenient to providers requiring the information. Frequently the lack of an efficient data management system prevents medical facilities from providing high-quality services.
Beyond privacy and security, outdated systems make it difficult for the doctor to diagnose and create a barrier for clinical trial reporting. Nearly half of clinical trials in the U.S. are unreported and up to 40% of healthcare provider data records are filled out with errors or misleading information. Clearly, these results reveal the need for improvement.
Blockchain has recently been introduced as a suitable solution. Using a centralized ledger that can be accessed by those requiring the information provides convenience and security. Blockchain was originally developed in 2008 as a core component of the digital currency, 'bitcoin.' Those outside of the digital currency space may be skeptical of how the technology could provide benefit to hospitals. However, the benefits of blockchain can be applied to any chronological record. At its core, blockchain is a "database that is shared, replicated, and synchronized among the members of a decentralized network." The distributed ledger records the transactions of the members within the network.
5 ways blockchain can benefit the medical industry
So, what improvements can healthcare facilities attain from a distributed ledger? Let's discuss 5 ways blockchain can benefit the medical industry.
1. Secure patient records

In a recent Forbes article, Jack Liu, CEO of ALLIVE, discussed using blockchain as a way to efficiently maintain secure records. "If patient records are recorded and stored in a blockchain-based system, they are secure and unalterable. Patients can grant permission to healthcare providers to access those records and to package new records into blocks that will become part of a permanent history of that patient."
Blockchain eliminates the security threats that exist with traditional record keeping. Records entered into a blockchain are not held locally and therefore prevent many of the data thefts.
2. Accurate patient records
Human error along with many other factors can lead to mismatched or duplicated records. But with the centralized ledger provided by blockchain, all data is tracked to a single longitudinal record. Each patient's record is attached to one unique patient identification.
Beyond making the job of record keeping more efficient, this allows the providers to deliver improved care. A longitudinal record allows the medical staff to compile lab results, treatments, and other pertinent medical histories.
3. Improved supply chain management

Managing a medical facility's physical product supply can be a logistical burden. Blockchain improves the supply chain management by monitoring an organization's product supply. It helps healthcare facilities track cycles, detect delays, prevent waste, and even manage supplier contracts.
4. Reduction of insurance fraud

Insurance fraud is a major concern in healthcare. Healthcare fraud costs the U.S. $68 billion annually. One of the unfortunate results is increased healthcare insurance costs.
Blockchain allows claims to be automatically verified where the network agrees upon the way a contract is executed. The validation-based exchange of blockchain results in fewer errors and less fraud.
According to Jack Liu, "A blockchain environment can eliminate a large portion of this fraud when providers and patients must enter their information and data to be verified, recorded and stored and health insurance companies must have access to that data."
5. Improved data collection of clinical trials

It takes 12 years, on average, for a drug to receive approval. The research is often conducted in decentralized means making the data collection difficult.
Clinical trials are another area of healthcare that would benefit from blockchain. "Blockchain would mean that results of clinical trials can be securely consolidated and efficacy demonstrated," Liu said.
Blockchain provides many obvious benefits to healthcare. But with any innovation, there will be resistance before widespread adoption. If the previously mentioned benefits are any indication, we could see blockchain changing the healthcare industry in the next few years.
A few weeks ago I had the opportunity to attend HIMSS in Las Vegas, joining over 45,000+ professionals in attending educational sessions, visiting vendors throughout the exhibition floor, and networking with professionals immersed in the Healthcare IT industry. Being my 6th year attending HIMSS, I look forward to the opportunity to meet with emerging technology companies and leaders in the Healthcare IT space that are making an impact and growing significantly. Below I have highlighted several of the interesting companies I met up with to share an overview of their company and the interesting initiatives they're taking in the Healthcare IT space.
Caresync: Care Coordination solution with over 100,000 Medicare patients using their solution/service. Their goal is to allow collaboration between every stakeholder in the care continuum and help get the right information to the right care team member at the right time. In helping their patients navigate their way through the Health System, they improve the quality of care and patient experience drastically. CareSync recently opened a new futuristic office in Tampa due to its explosive employee headcount growth. In 2017, CareSync received a 5-star rating from BridgingApps.
Certify: Biometric Authentication solution that was customized for healthcare. Certify is focused on Patient Identification to improve patient satisfaction, clinical outcomes and security while reducing fraud and duplicate EMR records. Using biometric data like a fingerprint, patient and hospital staff can be easily identified to improve clinical workflow and efficiency.
Cohero Health: Respiratory Disease Management company that is leveraging mobile digital therapeutics technology to keep their patients healthy and breathing smarter. Recently the company has brought in a new CIO, CTO and Chief Client Officer. They have partnered with AccuWeather to predict symptoms and triggers for their patients based on environmental conditions including temperature, humidity and seasonal allergens.
Conversa Health: Healthcare Conversation's platform is using its "Conversational AI" to improve how patients and care teams communicate around key health experiences like chronic condition management, post discharge, pre- and post-surgery, medication adherence and lifestyle health coaching. Patient data is utilized to make these automated digital conversations more personalized. Conversa was also featured in some new industry research that highlights the growing adoption of automated patient experience technology and AI.
Datica: Providing Cloud Compliance to promote health innovation. Datica provides any healthcare company the opportunity to focus on health innovation while they ensure the solutions their customers invent meet the burdensome healthcare compliance and security requirements (HIPAA, HITRUST, GDPR and GxP). Datica manages compliance and security on AWS and Microsoft Azure and helps healthcare companies bring their software solutions to the cloud.
Happify: Evidence-based gamification platform that helps people build resilency to better deal with the stress, anxiety and depression of everyday life. The Happify platform promotes better emotional/mental health and overall wellbeing.
Healthfinch: Practice automation platform that covers prescription renewals, care gaps and visit planning to help healthcare organizations automate, delegate, and simplify routine busywork so their clinicians can spend more time treating patients. It saves providers, on average, 30 minutes per day. It helps increase staff efficiency at least 4X, resulting in faster turnarounds on patient requests. Healthfinch won the 2018 Innovation Award from athenahealth's MDP program and was a member of Epic's first App Orchard class.
ILÚM Health Solutions is a subsidiary of Merck Healthcare Services and Solutions and is focused on the use of real-time information to support patient management decisions, quality programs, and better outcomes in infectious diseases. ILÚM partners with provider organizations through a program-level Insight platform, point-of-care clinical decision support and clinical collaboration and ongoing quality consulting. The ILÚM approach is powered by precision medicine capabilities which support improved antibiotic prescribing and individual patient management.
Intelligent InSites: Real-Time Operational Intelligence vendor that focuses on RTLS/RFID, Asset Management, Workflow Management, Environmental Monitoring, Patient Safety and Infection Control. Having both a mobile and desktop platform, Intelligent InSites provides its customers with second to none analytics and dashboards to improve financial and operational efficiency, quality, regulatory compliance and patient satisfaction. InSites helps its hospital customers improve their operating margin, bed occupancy rate, asset utilization rate, patient satisfaction and physician performance while reducing hospital incidents' time to service and length of stay. In the Summer of 2017, InSites won the Best IoT Healthcare Platform Award from MedTech Breakthrough.
Intelligent Retinal Imaging Systems: IRIS' Diabetic Retinopathy Diagnostic solution helps caregivers prevent their patients with diabetes from going blind. Its early-detection screening platform provides an end-to end-solution for primary care including patient identification, diagnosis, reimbursement and referral. This allows its customers to increase access, improve care coordination, reduce costs and achieve HEDIS compliance. The number-one leading cause of blindness in adults is diabetic retinopathy - and 95% of vision loss is preventable with early detection which is the problem IRIS helps to solve.
Livongo: Chronic Disease Management and Remote Patient Monitoring vendor that started its focus in Diabetes Management, but has since expanded into Hypertension with more disease states to be released in the future. With over 200 Employers (including Pepsi, Lowes and Target), and 4 of the largest 7 Health Plans offering the Livongo platform to their employees/customers, they have established themselves as a force to be reckoned with in the Chronic Disease Management space. The platform saves its customers an impressive $83 per patient, per month. 
LogicStream Health: Clinical Process Improvement and Control software firm helping hospital clinicians improve and better control vital clinical processes that guide patient care. LogicStream Health software works with all major EMR platforms and is in use at more than 300 hospitals today.  It is must-have software that reduces variation and ensures customers' clinical processes and workflows are standardized and aligned with evidence and best practice. Healthcare systems are saving millions of dollars and improving quality with LogicStream Health by reducing costly variation and inefficiency.  Customers include Providence Health, Texas Health Resources, Yale-New Haven, and Fairview Health Services. The company is a leading innovator in the clinical process improvement category.  LogicStream Health recently launched a series of clinical process modules that provide out-of-the box capability to improve specific clinical workflow and compliance related to numerous conditions, such as sepsis, catheter-associated urinary tract infections (CAUTI); and, venous thromboembolism (VTE).  In March, the company introduced an Opioid Clinical Process Module to reduce inappropriate uses of medication and identify high risk patients based on EMR data. 
Medical Informatics Corp: Patient Monitoring Analytics vendor that unlocks monitoring data from the bedside and transforms it into actionable information. Their Sickbay product is an FDA cleared clinical intelligence platform that gives real-time patient data that clinicians can use to identify high risk patients and improve clinical outcomes.
Odoro: Dynamic Patient Scheduling vendor that improves self booking, patient access and referrals. Odoro allows patients to schedule via: website, mobile device, portal, phone or IVR. The goal is to improve patient scheduling while reducing no-shows and leakage. 
Pieces Tech: Predictive Analytics software vendor that helps improve patient outcomes and reduce hospital costs by leveraging social determinants of health such as housing and transportation - along with medical conditions. The founder is a physician who, with his team, built a better solution for case management using AI for the entire patient journey. Pieces' models have extremely high accuracy rates due to proprietary clinical NLP and the use of licensed clinicians as human-in-the-loop are key components of the AI solution. Recently launched a new sepsis prevention tool by leveraging dashboards.
Propeller Health: FDA-cleared asthma and COPD management vendor that helps patients and physicians better manage chronic respiratory conditions. They make digital products that have therapeutic benefit. In February, Propeller achieved ISO 13485 medical device quality certification. Also in late 2017, Propeller achieved HITRUST CSF certification and partnered with Express Scripts to introduce their solution to 750,000 members in 2018.
Proskriptive:  AI for healthcare company focused on helping payers and providers improve their performance with value based contracts.  Proskriptive uses data science to help healthcare organizations to identify vulnerable patients that would most benefit from care management.  Proskriptive's unique suite of technology allows its customers to more accurately target and prioritize which patients will benefit from tailored care.  Examples include future utilization risk, care management impactability, non-acute ED utilization, and many others.       
QLess:  Cloud-based technology is customized for healthcare organizations to deliver vital patient services in a timely and efficient manner. Patients are able to join a virtual waitlist and wait remotely – from the office, while running errands, or from the comfort of their own home – until they're ready to be seen. The platform allows healthcare providers to create tailored management solutions to provide high-quality care, reduce the time patients spend in the waiting room, and boost efficiency among doctors and staff. Built within the QLess platform is FlexAppointments which seamlessly integrates existing appointments with walk-in customers – an elegant solution to eliminate scheduling gaps when appointments are canceled. The interactive appointment scheduling solution also offers bi-directional communication connecting your staff with patients so if they are running late, they can request more time.  
Redox: Integration Platform that allows healthcare organizations and software companies to exchange data in a matter of days. Interoperability is all the rage in healthcare these days and Redox makes it easier than ever and removes barriers to innovation.
Relatient: Patient Engagement vendor focused on reducing no-show rates by providing appointment reminders, non-medical transportation and on-demand patient outreach. In addition, they improve the patient experience by improving the patient check-in process, providing health campaigns and administering automatic patient surveys. Relatient also allows patient to pay over text which significantly improves customer collections.
Solera Health:  Solera has introduced a non-medical network model that has quickly gained traction with over 35 health plan clients and 75 employers. Solera integrates highly-fragmented community and digital prevention and health management solutions into a network, and matches individuals with their "best fit" program provider based on their needs and preferences. Solera's high performing network solves for program fatigue, sustained engagement and pay for performance. 
UpDox: Healthcare CRM Connectivity platform for Medical Practices, Pharmacist and Post-Acute Care. Updox allows its customers to collaborate with their referral partners to get a complete 360-degree view of a patient's health. Updox provides: Appointment Reminders, Surveys, Patient Portal, Patient Payments, Direct Messaging, Online Scheduling and Electronic Faxing. These tools reduce no-show rates by approximately 30% while reducing paper and hardware costs by 50%.
Validic: Health Data Platform that enables access and integration to patient-generated data from mHealth apps, devices and wearables. They have connected to over 400 clinical and consumer-grade health devices. Validic provides hospital and health plan customers with real-time alerts based on a rules engine it developed. In February of 2018, Validic launched its own lightweight Remote Monitoring platform.
Vivify Health: Remote Patient Monitoring Platform helping move the industry toward value-based care. Helping its patients manage their chronic disease, Vivify is one of the leaders in mobile population health management. In 2017 Vivify was awarded a patent for extending EMR's with Digital Health.
Voalte: A healthcare communication platform transforms the way clinicians communicate, improving clinical workflows, operational efficiencies and patient outcomes. With a Voalte smartphone solution, clinicians can share information securely and seamlessly inside and outside the hospital. Voalte has more than 275 customers, including major health systems such as Ascension, Cedars-Sinai Medical Center, Sarasota Memorial Health Care, Texas Children's Hospital, TIRR Memorial Hermann, UConn Health, UCSF Medical Center, and WakeMed.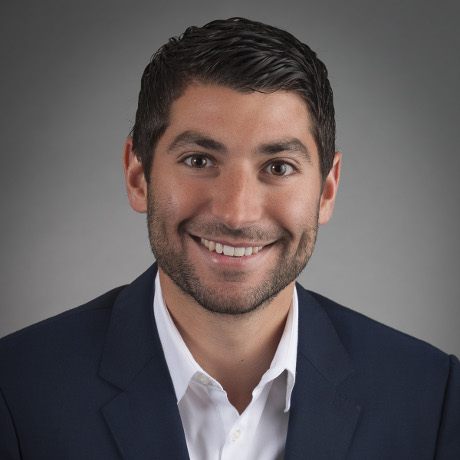 Norm Volsky
Director of Mobile HIT
440-996-0059
nvolsky@directrecruiters.com
Categorized:

DRI Recruiter Insights, Events

Tagged:

Direct Recruiters, DRI, Healthcare IT, healthcare technology, HIMSS, HIMSS18, HIMSS2018, HIT, Norm Volsky, technology