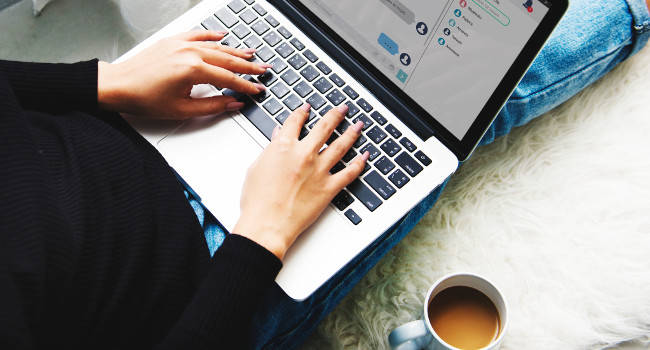 By Mike Silverstein, Managing Partner of Healthcare IT & Life Sciences
In spite of modern technology, data breaches remain a pervasive threat to business. With time, security hacks have become more frequent and more severe. To combat this growing threat, corporate America has begun to implement blockchain technology to provide advanced security measures. The healthcare industry is realizing the benefits of blockchain as well.
Facebook, Marriott, and British Airways were a few of the recent victims of catastrophic security hacks. The impact of such breaches can be felt for years and costs the company millions of dollars to repair.
In addition to social media platforms, hotels, and airlines, many hospitals around the country have been impacted by ransomware, misconfigured cloud storage, and phishing emails. No industry has been spared from the damage of security threats.
According to a recent study conducted by IBM and Ponemon Institute, the cost of a data breach in a major company averaged $3.86 million in 2018. But for the healthcare industry, that dollar amount can be even higher. On average, hospitals and medical facilities pay $380 per single compromised patient record, which is 2.5 times the global average when compared to other industries.
Birthdates, social security numbers, and payment history are a few pieces of information included in patient medical records. Given the sensitive nature of patient records, healthcare's privacy practices have remained complex and highly regulated.
As noted by Mayank Pratap in a recent article discussing the opportunities of blockchain technology, maintaining patient information is an important part of providing quality healthcare. However, this has been complicated by federal rules and regulations. "The major issue in providing quality healthcare services is the gap between providers and payers. The dependency of middlemen in the supply chain makes it even worse," said Pratap.
The current healthcare systems manage patient data in an outdated, uncentralized method. It causes information to be inaccessible and inconvenient to providers requiring the information. Frequently the lack of an efficient data management system prevents medical facilities from providing high-quality services.
Beyond privacy and security, outdated systems make it difficult for the doctor to diagnose and create a barrier for clinical trial reporting. Nearly half of clinical trials in the U.S. are unreported and up to 40% of healthcare provider data records are filled out with errors or misleading information. Clearly, these results reveal the need for improvement.
Blockchain has recently been introduced as a suitable solution. Using a centralized ledger that can be accessed by those requiring the information provides convenience and security. Blockchain was originally developed in 2008 as a core component of the digital currency, 'bitcoin.' Those outside of the digital currency space may be skeptical of how the technology could provide benefit to hospitals. However, the benefits of blockchain can be applied to any chronological record. At its core, blockchain is a "database that is shared, replicated, and synchronized among the members of a decentralized network." The distributed ledger records the transactions of the members within the network.
5 ways blockchain can benefit the medical industry
So, what improvements can healthcare facilities attain from a distributed ledger? Let's discuss 5 ways blockchain can benefit the medical industry.
1. Secure patient records

In a recent Forbes article, Jack Liu, CEO of ALLIVE, discussed using blockchain as a way to efficiently maintain secure records. "If patient records are recorded and stored in a blockchain-based system, they are secure and unalterable. Patients can grant permission to healthcare providers to access those records and to package new records into blocks that will become part of a permanent history of that patient."
Blockchain eliminates the security threats that exist with traditional record keeping. Records entered into a blockchain are not held locally and therefore prevent many of the data thefts.
2. Accurate patient records
Human error along with many other factors can lead to mismatched or duplicated records. But with the centralized ledger provided by blockchain, all data is tracked to a single longitudinal record. Each patient's record is attached to one unique patient identification.
Beyond making the job of record keeping more efficient, this allows the providers to deliver improved care. A longitudinal record allows the medical staff to compile lab results, treatments, and other pertinent medical histories.
3. Improved supply chain management

Managing a medical facility's physical product supply can be a logistical burden. Blockchain improves the supply chain management by monitoring an organization's product supply. It helps healthcare facilities track cycles, detect delays, prevent waste, and even manage supplier contracts.
4. Reduction of insurance fraud

Insurance fraud is a major concern in healthcare. Healthcare fraud costs the U.S. $68 billion annually. One of the unfortunate results is increased healthcare insurance costs.
Blockchain allows claims to be automatically verified where the network agrees upon the way a contract is executed. The validation-based exchange of blockchain results in fewer errors and less fraud.
According to Jack Liu, "A blockchain environment can eliminate a large portion of this fraud when providers and patients must enter their information and data to be verified, recorded and stored and health insurance companies must have access to that data."
5. Improved data collection of clinical trials

It takes 12 years, on average, for a drug to receive approval. The research is often conducted in decentralized means making the data collection difficult.
Clinical trials are another area of healthcare that would benefit from blockchain. "Blockchain would mean that results of clinical trials can be securely consolidated and efficacy demonstrated," Liu said.
Blockchain provides many obvious benefits to healthcare. But with any innovation, there will be resistance before widespread adoption. If the previously mentioned benefits are any indication, we could see blockchain changing the healthcare industry in the next few years.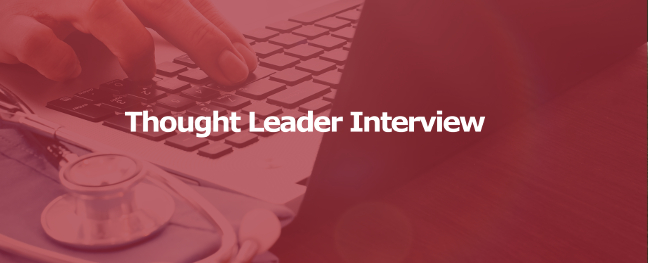 Brian Silverstein, Director of Life Sciences recently had the opportunity to ask Florence Hudson, Mechanical and Aerospace Engineer, former IBM Executive, and Editorial Board Member for Blockchain in Healthcare Today a series of questions. She shared insights regarding her impressive career, trends in the tech and healthcare industries, and advice for up-and-coming STEM professionals.
Please tell us about yourself.
I'm a Mechanical and Aerospace Engineer, and that interest started when I was about 3 years old. I was brought up by my maternal grandparents because my mother died the day I was born, so my mother's brothers and sister became my brothers and sister. My oldest brother loved space. He used to get me up at 5 or 6 in the morning to watch the Apollo missions take off. I remember thinking it was so cool and wondering how they do that, and how they get up there and back to earth safely. They say that's when you become an engineer - when you start asking 'how.'
From there, I got a number of scholarships out of high school and ended up going to Princeton to be a Mechanical and Aerospace Engineer. I worked at Grumman and then NASA at the Jet Propulsion Lab, so I've always worked on things that are the leading edge and the future. I was able to work on the space shuttle program and met Sally Ride; she was going to be flying in the space shuttle, and I was building the space shuttle. At the end of the 70's, the aerospace world was really in a decline, so I took a look around and thought that computers were going to run the world someday, so I interviewed with HP and IBM, and took a job with HP in California. I was there for a little over a year then my grandfather got sick, so I moved back to NY and got a job with IBM. They called me an early identifier, which means I was on track to be an executive, and I was fortunate enough to have a 33-year career at IBM, including Vice President and Director roles.
When I got to the point in my career where I wasn't going any higher, I decided to look for roles that met my goal to become a Senior Vice President and C-level executive as I had documented in my 1-page lifetime strategic plan created in 1983. At that point, my friend introduced me to a Senior Vice President and Chief Innovation Officer role at Internet2, which was a really fun job. From there I joined the Blockchain in Healthcare Today Editorial Board, which I still do now. In addition, I am the Editor in Chief for a book on women and the Internet of Things and this framework called TIPPSS – trust, identity, privacy, protection, safety and security for the Internet of Things. I'm focused on this area to increase awareness of the need to improve trust and identity of things, people, software, and cybersecurity to keep people safer in this hyper-connected world we live in. There are about 15 women writing chapters in this book from different parts of my life; research, industry, government, academia and more. I am also Special Advisor for Next Generation Internet for the Northeast Big Data Innovation Hub at Columbia University, a very cool role. I also speak at many events regarding Internet of Things, smart cities, Women in STEM, Blockchain, and more.  Now I'm looking for the next cool thing I can do whether it is board positions, or new roles where I can make things better – that's what engineers do.
You have a degree in Mechanical and Aerospace Engineering. What led you to get involved with healthcare in your career?
When I was at IBM in Corporate Strategy, Lou Gerstner as the CEO inspired us to look at some of the newer markets we should be participating in. Healthcare and Life Sciences was one of them. At the time I was a VP in Corporate Strategy and my team led the development of a number of new strategies, including creating the analytical structure to understand and operate in new markets that weren't really defined yet, as documented in a Harvard case study about the IBM EBO (Emerging Business Opportunities) program. We created a framework to assess market potential and value creation, then developed a range of uncertainty for the new markets including everyone's opinion to help us move forward together. We did that for healthcare and other markets. I also worked on the IBM Watson cognitive computing strategy which included choosing healthcare as a prime opportunity for cognitive computing.
As I started getting involved more with Internet2, Healthcare and Life Sciences came up as a key focus area. As Chief Innovation Officer, I did a community survey to find what areas of open collaboration we should work on together, and came up with distributed big data and analytics, the Internet of Things, and end-to-end trust and security. Within big data and analytics, one of the use cases that came forward was Healthcare and Life Sciences. When the Cancer Moonshot came along I was fortunate to have the opportunity to participate in the summit at Howard University in Washington, DC to discuss how the scientists and technologies can support the acceleration of cancer research and data sharing. I was fortunate to be appointed to the program committee for the computational approaches for cancer workshop at the annual SuperComputing conference as another way to leverage different types of scientists, technologists and researchers together to apply their cumulative thinking to cancer. Healthcare is a huge space with so many opportunities to improve outcomes, so much to figure out, and so many challenges. We can bring brilliant people together, leveraging existing and new technologies, to work together and use their unique gifts for good.
Being a Special Advisor for Next Generation Internet at the Northeast Big Data Innovation Hub, what are the biggest challenges and opportunities you see in the world of data?

One of the biggest challenges is cultural; people have to choose to share their data. In research environments your research is your intellectual property, it's your identity and it's what helps you get tenure, so we need to get to thinking that data needs to be shared. The other challenge is protecting against other people changing your data. We have to apply new technologies to areas where people aren't used to sharing data and give them protection.
The opportunity across the board is using the data for good. We need to look at data holistically to get key insights and make the right decisions to change things. Another thing as we look across the world is working together to come up with what we want to accomplish and how we can make things better by improving collaboration within data science globally.
What trends do you expect to see in technology in the next 5 years?
A trend I see is the need for this TIPPSS idea; trust, identity, privacy, safety and security. More people are becoming aware of the threat of physical and financial harm from the connected devices and systems on the planet. We need to build in TIPPSS for new devices, and add more security to existing devices and systems. I think there will be more and more awareness and regulation in these areas. The issue of ethics will also increase regarding how we use the vast amount of data available about people and things, relating to data science, IoT, privacy, and security. There are so many aspects of making tech more safe and secure as it becomes more integrated into our daily lives. For example, quantum computing is going to be very real and provide opportunities and challenges; if you make something really smart it can be good and bad so figuring out the ethics of data and tech are more and more important as we move forward.
What interesting new projects are you working on?

The Blockchain world is very interesting. My position on the Editorial Board of Blockchain in Healthcare Today allows me to look at how new blockchain technology, which tucks under the TIPPSS umbrella, can provide better integrity, trust and security of data, whether it's data about the pharmaceutical supply chain to make sure counterfeit drugs don't enter, or provenance of medical or clinical research data as it is transferred between devices, institutions, people and networks in the eventual pursuit of precision medicine and precision cancer care. We focus on figuring out how to maintain integrity of the data since all devices which house the data are hackable. Blockchain can help with this, as it tracks who and what creates or changes data. It's exciting to work with doctors, the editorial board, and medical schools to make things better by marrying technology with healthcare.
I am also involved in a number of things related to TIPPSS, which we need to get more women involved in. The way I look at diversity, until we are at human population parity in STEM fields – Science, Technology, Engineering and Math - we aren't leveraging all the resources on the planet; if 50% of the planet is women, then 50% of everything should be women. We need to encourage women and let them know that they can do it and they should get involved.  
What types of mentor or mentors have you had throughout your career?

My first was my brother who woke me up to watch the Apollo missions when I was 3 years old. He provided me the opportunity to see what's out there so I could see what I was interested in. My parents were also always very supportive of me. My first real mentor in the aerospace engineering field was Yvonne Brill, who passed away a couple years ago. I met her when I was at Princeton University and president of the Society of Women Engineers section. When she passed away, her NY Times obituary called her the first female rocket scientist in the US. She connected me to NASA's Jet Propulsion Lab as my summer internship and she was on the NASA safety advisory board after the Challenger disaster. She was incredible. I always show pictures of her when I do my Women in Tech talks. Whenever I went back to Princeton I always tried to go and visit her at her house and give her a hug. Last time I saw her, she showed me the medal President Obama had just presented her on Technology and Innovation. I also had a number of mentors at IBM when I was on the Executive path. Now a few other women and I who were VPs at IBM have started doing peer mentoring and ladies dinners to help each other in work and life. We invite the EVP from IBM who mentored us all to join our dinners too.  He is still there for us even though we have all retired from IBM.
What do you believe are the traits and qualities of a great leader?
I think a great leader needs to care. They need to care about the business, their team, clients, people, partners; people can tell if you do or don't care. You can show that you care by listening. I used to present to the Hebrew University of Jerusalem when I was at IBM, and I'd speak to them about our strategy, and they gave me this ornament I still have that says, 'It is the province of knowledge to speak, and it is the privilege of wisdom to listen' – Oliver Wendell Holmes. So as leaders it is our job to listen, respond, and lead, inspiring people to look forward, look up and think of what more they can be or do, and help them reach for the stars.
You were recently featured by the New York Hall of Science with your STEM profile. How do you encourage STEM careers among your network?

I'm approachable and friendly, but I'm a geek; I worked on future missions around Jupiter, cognitive computing, next gen internet, and helping cure cancer. I say if I can do it, you can do it. I had very humble beginnings, with my mother dying and my father leaving, and I was an orphan, so if I can do it, you can do it. I encourage anyone to find what inspires them and do it. It could be boys, girls, robots, anything; I'm flexible, we just need more thinkers and doers in the STEM field.
Based on your LinkedIn profile, you have earned various honors and awards. To what or whom do you attribute your success?

My parents were my core. They were so supportive of me – they lost their daughter and then took care of me. I was first in our immediate family to go to a 4-year college and they supported that. I also had teachers who were supportive of me. You need personal cheerleaders in your life that believe you're great. My parents, siblings, friends, daughter, have all been personal cheerleaders for me and I'm very lucky that they support me.
What advice would you give to up and coming technology professionals to be successful?

Figure out the unique gifts God gave you and use them for good. If people say you have a gift, ask them for feedback about it and what the good part was. When I was looking at how to portray myself, my mentor from IBM said that my unique value is that I'm technical and a business executive, and it's the unique combination that really differentiated me, so that's what my CV says at the top now. Getting feedback from other people, listening, and leveraging that can help you on your way to success. Find things that really inspire you, listen to the market, continue to pursue your ideas, and don't give up. Look at how to leverage ideas for good and watch out for those who use their ideas for bad.
Brian Silverstein
Director of Life Sciences
440-996-0877
bsilverstein@directrecruiters.com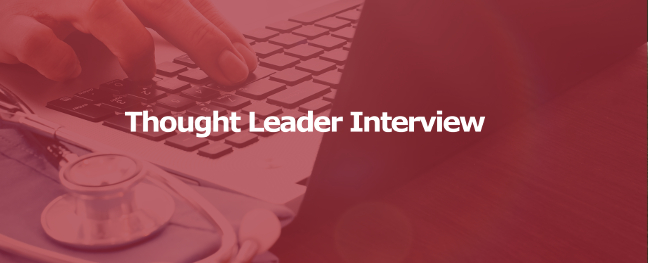 Norm Volsky, Director of Mobile Healthcare IT had the opportunity to interview Tim Coulter, COO of PreparedHealth. Mr. Coulter shared insights about his career in healthcare, as well as the interesting initiatives PreparedHealth is taking to help people get well faster in the comfort of their own home.

 Please tell us about yourself and PreparedHealth.

My name is Tim Coulter and I'm currently the COO of PreparedHealth. I've been working in healthcare for the last 15 years or so. PreparedHealth was founded by my good friends, Ashish Shah and David Coyle who I met at our last company, Medicity. David was also the co-founder of Medicity and Ashish was the CTO while I ran various departments in finance, professional services, and account management.
 PreparedHealth is focused on helping people get well faster and stay well longer in the comfort of their home. We believe there's a better way to coordinate care that happens outside of the hospital, a way that empowers the patient, connects personal caregivers and care providers, and enables payers to keep their members healthier, safer and happier at home. With the enTouch Network, everyone stays connected in real-time, receiving care updates as they happen, and improving the odds a patient's in-home care will be a success. From home-based providers to hospitals and health systems to health insurance plans, we're transforming the industry by leveraging technology and data to optimize care and improve outcomes for patients.
 What led you to pursue healthcare in your career?
 Like most people who work in healthcare, I was motivated to pursue this career based on a number of personal experiences. I spent most of my 8th grade year in and out of hospitals due to a bacterial infection which would lead to several open-heart surgeries. I was able to make a full recovery but would spend the next several years trying to coordinate follow-up care between a variety of specialists with the inability to share medical records. Every time I showed up at a new specialist after starting college, moving for work, etc. I would have to essentially start over. This experience initially drew me to the healthcare field and ultimately led to working at Medicity to help solve this problem – I instantly connected with the idea of using my career to not only provide for my family, but also help others solve the various inefficiencies of our healthcare system.
 Fast forward about 25 years from my childhood experience and I would run into another medical scenario which connected me specifically to PreparedHealth's mission - which was my father being diagnosed with liver disease. Trying to coordinate communication between my mom, my brother, and myself was difficult enough, but then throw in the complexity of trying to coordinate with the actual doctors, nurses, home health aides, etc. along with my dad's confusion from his condition and we had a horrible time knowing how to help. Even just getting clarity on what the actual initial diagnosis was, was extremely difficult.
 The other difficulty we experienced was knowing what options were available once the diagnosis was treated and he was being discharged from the hospital. Even though I had worked in healthcare for years, most of the post-acute world was still a mystery for me. Very quickly I had to learn the differences between home health, home care, hospice, palliative care, rehab vs skilled nursing, etc. - an experience which is common to many of us when our parents arrive at this stage of life. My dad really wanted to just go home and receive care there. Which ultimately, he has been able to do, and he is recovering wonderfully right now.
 PreparedHealth focuses on how to get people well faster and stay well longer in the comfort of their homes. How do you connect with this mission?
 90% of people want to age at home just like my father did. PreparedHealth's mission is to provide a platform that allows for post-acute providers and family caregivers to work together in a way that makes this desire possible. Ashish and David formed PreparedHealth based on similar personal experiences to mine and when I reconnected with them I was extremely excited to work with them again.
 What are the biggest challenges you are seeing in the industry right now?
There's a lot of noise within healthcare right now making it challenging to get our message across. The industry is inundated with constant policy updates from Washington to every vendor shouting many of the same terms - interoperability, big data, lowered readmissions, etc. Most of the discussion is focused on the hospitals and large health systems, but there aren't a lot of people talking about the home. We believe in the power of helping people age in the home and making the transition from hospital to home as seamless as possible, helping to make sure they don't head back to the hospital for an unnecessary reason. With this, we're trying to reach the post-acute providers, including home health, hospice, home care, geriatricians, skilled nursing facilities, and more. This area has historically been fragmented and lacks the data that the hospitals are just now figuring out how to use. We're excited to empower these providers by bringing more transparency and more coordinated care.
What interesting new projects are you working on?
 Our main focus is building our enTouch™ network. We're seeing some incredible results the more it grows and the more service lines that join across the post-acute spectrum. Our home health partners like BAYADA Home Health have helped lead the way for new upstream partners with skilled nursing facilities like Genesis Powerback locations and hospitals like Centegra in Illinois.  As more partners join, they are completing the care continuum and making the transition from hospital to home more coordinated. At the same time, we're investing heavily in DINA, our digital nursing assistant. She uses data-driven AI and machine learning to push proactive care recommendations so that no patient falls through the cracks. She's also leveraging data to help our providers make evidence-based care transitions.
What strategies do you use at PreparedHealth to retain top talent?

We are a young company that is growing quickly, so it's a balance of putting a focus on retaining our people, not just on recruitment. We are really picky about who we bring on, and not just from a talent perspective, but from a culture fit. You spend a lot of time with your team, so make sure they are kind, genuine people that want to make a difference. We also make sure that we invest in our employees, making sure that PreparedHealth is a place you can build a career.
 What exciting new trends and changes do you expect to see in the industry in the next 5 years?
 Healthcare is on the cusp of making some exciting changes. It's an old, slow moving industry that is apt for change. Artificial Intelligence is going to make a big difference across the board from diagnosis and care to care management and will help put all of the data being collected by EHRs to use in interesting ways. There will be a greater transparency and communication in healthcare including caregivers and family members being a part of the conversation. Large corporations are already joining forces to make changes in how care is paid for and delivered.
 But, the biggest trend will be for healthcare to move back to the home. The growing boomer population wants to age in their home and more care providers are switching to that same mentality - they just need the tools to make it efficient and transparent.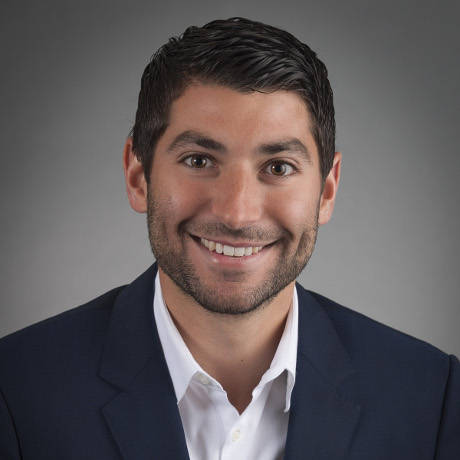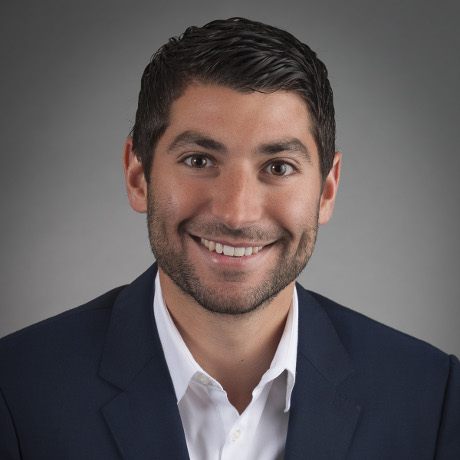 Norm Volsky
Director of Mobile HIT
440-996-0059
nvolsky@directrecruiters.com
December 7, 2017
By Mike Silverstein, Managing Partner of Healthcare IT and Life Sciences
What's in store for 2018 when it comes to Healthcare IT issues and talent? Here are 7 hot topics and talent trends that will help to shape the workforce in the New Year:
Blockchain Innovation in Healthcare & Life Sciences. While Blockchain is not new to other industries such as finance or supply chain, technologists within healthcare now see it as a way to allow people to always have access to their healthcare records and have that data anchored, encrypted, and protected. This innovative technology is also helpful in streamlining processes, lowering operational costs, eliminating duplication of work and generating new ways to integrate in a sharing-based economy. In Life Sciences, Blockchain is also making inroads for clinical trials.
According to Deloitte, the healthcare industry is planning the most aggressive deployments of blockchain, with 35 percent of health and life sciences planning to deploy by 2018. Deloitte found that 28 percent of respondents across all industries said they'd already invested $5 million or more, while 10 percent have invested $10 million or more. Certified Blockchain Professionals will be in high-demand.
People Analytics Widely Adopted.
As more Millennials become managers, they are creating employee dashboards such as Microsoft's MyAnalytics for employees to help them better understand how their time is being spent on daily tasks, in meetings, on projects, and to measure their progress towards achieving company goals and initiatives. Ultimately, people analytics is meant to help managers and executives make decisions about their workforce.
Hospitals Building Own Apps to Transform Personalized Care.
Precision medicine by creating apps is an emerging approach for disease treatment and prevention that takes into account individual variability in genes, environment, and lifestyle for each person. In other words, it's personalized care. Hospitals such as Beth Israel Deaconess and Providence St. Joseph Health are building their own apps to transform the future of personalized care. As more hospitals build apps, HIT Programmers will be greater demand.
Cybersecurity Talent Wanted.
If you're a data analyst or cybersecurity specialist, hospitals and other healthcare facilities are probably actively pursuing you. Healthcare hiring is picking up due to the lack of hospital security measures being taken. Data breaches of healthcare systems have increased by about 23 percent since 2015. Weak points including electronic medical record systems as well as the current adoption of wearable technology for patients and clients need to be addressed immediately. While the crisis in cybersecurity grows, so does the staffing need. According to the Journal of AHIMA, researchers found a significant spike in job postings demanding health IT data security certifications alongside the advanced informatics competencies and IT infrastructure skills required to manage health information in the modern digital environment.
Increased Demand for Telemedicine.
A recent report from Grand View Research, states that the telemedicine market is expected to top $113 billion by 2025, with a growth rate of 18 percent.  The increased demand for self-care and remote monitoring, are significant factors driving telehealth growth.  Plus, there will be financial benefits for providers who offer it.  Some new policy changes in Washington are opening big opportunities for hospitals and health systems to drive more revenue from virtual care.
This means that HIT professionals will play an even bigger role when it comes to developing telemedicine services. By helping to create the telehealth infrastructure, HIT professionals can help make telemedicine profitable and a permanent fixture in healthcare delivery. 

Candidate-Driven Job Market Continues.
For most industries across the US, we're expecting the candidate-driven job market to continue and the Healthcare IT Industry is no exception. For HIT job seekers, this is great news. It means they have the power to be very selective regarding job opportunities and employers.  For employers, this means it's high time to review your current talent acquisition strategies. Employers need to prioritize the way they source candidates, the experience those candidates have, and the offers they eventually make.

AI Represents Transformation in Healthcare.
The adoption of AI in healthcare is on the rise and solving a variety of challenges for patients, hospitals, and the overall healthcare industry.  With big data and technical capabilities, we've gotten to the point where new products will be created that begin to make a difference. Scientists will soon get the opportunity to prevent certain diseases, like cancer. With AI, we're already seeing more intelligent prostheses and when AI is combined with robotics, they create personal healthcare assistants such as virtual nurses in smartphones and the ability to place a call for help in emergencies.
Across all industries including healthcare, AI is expected to create 2.3 million by 2020, according to a recent report from Gartner. Skills needed: knowledge of automation, robotics and the use of sophisticated computer software and programs. Candidates interested in pursuing jobs in this field require specific education based on foundations of math, technology, logic, and engineering. Written and verbal communication skills are also important to convey how AI tools and services are effectively employed within industry settings.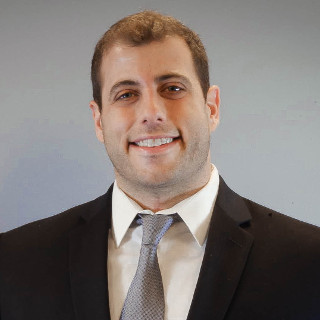 Mike Silverstein
Managing Partner of Healthcare IT and Life Sciences
440-996-0594
msilverstein@directrecruiters.com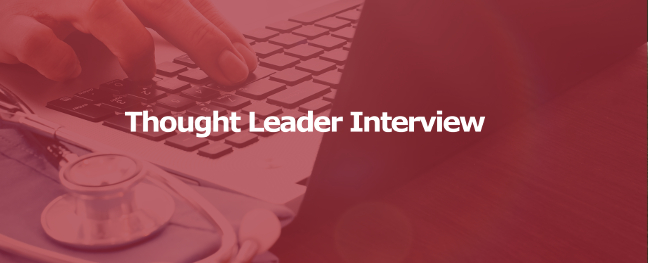 December 15, 2017
Norm Volsky, Director of Mobile HIT interviews Adam Kaufman, President and CEO of Canary Health. Mr. Kaufman shared the mission of Canary Health, interesting trend news, and a multitude of insights from his HIT career. 
Please tell us about yourself and the mission of Canary Health.
I'm an Engineer and a Health Economist who came to Digital Health out of a passion for solutions and technology-enabled services that rethink approaches and improve people's lives; and I have a real commitment to making sure that those solutions and services work. Canary Health is the perfect place to blend my first career as an engineer with my work in economics. We're dedicated to the mission of empowering individuals to better self-manage and to understand how their health impacts their lives. It seems like an obvious thing, but for a lot of us we don't stop to realize that our emotions, daily habits, and relationships are impacted by having one or more chronic conditions.  It's a really exciting mission to be empowering people to have the health they need for the life they want.

What is Canary Health's key differentiator in the industry?
Our key differentiator is our focus on helping people determine what matters to them and working towards what's important to them. I think a lot of the industry has an important, but over-reliant belief that better data and analytics are going to solve the problem. We are certainly big believers in helping people see the trends in their data and leveraging analytics, artificial intelligence and machine learning to improve our service, but there is something missing in those processes that helps someone understand what matters to them. We are differentiated by this unique approach that comes from intellectual property developed at Stanford University around how you engage someone in their own health and support their self-management. That is our foundational approach to helping them understand how to better care for themselves and drive towards improved condition management.
What inspired you to pursue a career in healthcare?
Two reasons why healthcare is the most exciting place to think about how technology can improve people's lives: One is that it's a great mission to know that every day we are working on impacting people's lives in one of the most basic ways; their health and their ability to do the things they want.  Second is that the healthcare industry has lagged far behind in terms of the adoption of technology and the way that technology has disrupted the traditional service patterns. It's an exciting place to be able to work on both a great mission and to make impact given how much opportunity there is to rethink care delivery and patient engagement.
What trends do you expect to see in the HIT industry in the next 5 years?
The most talked about trend, and I certainly agree, is Healthcare's connection to artificial intelligence, machine learning, and the ability to now leverage data to speed the processes, feedback loops and intelligence. I think that's really interesting. What I think is less talked about, although maybe even more impactful, is how we are finally past the early adopter stage of health technology permeating the rest of our lives. I'm particularly interested in the extensions of health into other areas of our lives – like some of the innovative work with Alexa, and the rapid adoption of monitoring devices.  In the normal course of how individuals buy and shop for things, or interact with technology, health is often front and center. There have been some false starts in some of the bigger consumer technology companies into healthcare but I don't think they're giving up. Apple is taking another stab at it and Google is very involved, so I think that hopefully in the next 3-5 years we will start to see health as an element of our life that fits into the way we think about all the other things we're doing.
How is your company getting into AI and Machine Learning?
We think that regardless of how great the technology is, healthcare is still a human delivered service, so a large part of our service is the technology, the experience on the app, and the experience with the devices we ship, but an important part of it is also the interaction with our coaches. We have a network of almost 90 coaches who interact with participants of our services. One of the first places we are applying AI and intelligent feedback loops is into what this coaching element. We look to help them learn about the personalities and the demographics of participants, not just whether they're male or female, but how it all rolls up into a personality type, and how we can then help them be smarter about the way they respond to questions. Clearly there's a lot of gain in getting the right answers, but we make the connection of who the user is as we know about them through the technology and through their consumer profile with our coaches' engagement. We think it's a really exciting application that can make our coaching more effective and more efficient while driving towards a more tailored and custom experience.
What interesting new projects are you working on?
A big project for us, and for us it's the whole reason we're here, is to further embed self-management support into condition management approaches.  We see that as focusing on what matters to an individual and empowering him or her to set goals to own that process. What I mean by condition management is the more clinical element of medications, physiological measures and clinical care related to a consumer's disease. We want to connect that experience, which is primarily a disease management experience, with the self-management experience. That's our big push and our reason for being; to humanize those programs that historically have been too clinical and not focused enough on what matters to the individual.
Have you had a mentor or mentors throughout your career?
I have had a number of mentors. I think some mentors are people who are in your life forever and some play particular roles.  My first boss at my first job out of college was just an incredible mentor professionally, but also showed at that stage how you could run a business, be friendly with the people you work with and care about them, but at the same time lead your own life, have a family and be committed to them, and be committed to other elements. He was such an important mentor because he was a good example of how to make a successful professional career fit with a successful life. My advisor in grad school was incredibly important for helping me think about some of the more intellectual challenges, and the Chairman of the Board at my previous company is someone that I deeply respect and continue to look to for guidance.  And in addition to bosses, a number of colleagues have been incredibly mentors. I have also had an executive coach off and on for a decade and that has been incredibly valuable as well.  I think sometimes we can use the word mentor too hierarchically and would encourage a broader perspective.
What strategies do you use at Canary Health to attract and retain top talent?
The easy answer is we do what everyone else would say; we make sure compensation is competitive and work towards ensuring delight in our team's roles. I think that's table stakes. For us we focus on a culture and approach of real transparency; we are incredibly honest with people as we're hiring them.  We'll openly discuss topics around our corporate trajectory and growth for example.
This, for example, has been very valuable in Digital Health to level set expectations that might be brought from consumer technology companies around the pace of growth.  I have stressed with candidates that if they're here for a quick win in terms of equity liquidation, we're not the right place. We've lost some candidates to folks who are seeking more of the Silicon Valley cycle, but it has allowed us to attract great people who are aligned with our mission and aligned with our approach to focusing on impact and growth at the same time.
Participant Engagement in your program are at high levels and a 90% satisfaction rate. What do you attribute this success to?
We take design very seriously and we take the user journey very seriously. We put participants at the center to decide what they want to commit to and what matters to them. Our design philosophy is about them first. We never make a recommendation; we give tips or examples but really everything participants are doing is something they've committed to. It's all about them inside of a framework of support, tools, coaching, and nudging that we know they need to be successful but they're the ones setting the way it works. On top of that, our cultural honesty permeates the way we act with our participants. Our service is not a single transaction, so it's about engaging folks long term. We're honest with them about how fast we think things will happen, and honest with them about what they need to put in to get there. The participants know what to expect and that helps keep them engaged.
What do you believe are the traits and qualities of a great leader?
I think I would start by saying I don't know if I know. I think leadership evolves. What people need evolves and different qualities are needed at different stages of a company so I don't think there's a single answer. It depends on the situation and depends on what was promised to the people you're leading. It comes back to authenticity; it's different in each setting. Leadership in a video game company would be different than if you're a coach of a sports team, and different than in our business. Our team, extended team and participants know we believe what we are saying, and we're clear about it. That's really critical.
Your LinkedIn profile mentions that you are active in a number of organizations with a primary focus on defining and measuring the health and economic impact of technology. What steps are you taking to achieve this within your organization?
That passion and commitment comes from my graduate work. My PHD is in Health Economics and Health Program Evaluation. To me, it's a commitment to rigor around evidence. We're about building long-term sustainable impact, while also building a big company. This takes time.  We could fool ourselves in the short run, but eventually it's going to catch up to us and there's no long-term value in that. To say we're data driven is easy, but what is harder is building the culture data and insights that matter.   Some of the ways we do this are simple – like closing not only our financials, but participant engagement milestones regularly and with rigor and holding a weekly meeting that is attended by the whole senior team and all team leaders to review, look for correlations and drive upcoming behavior. We also work with our clients to match the outcomes we have in our programs with what they're collecting, which allows us to connect the participant experience to utilization and expense. The third thing we do is build rigorous clinical trials, often with our academic partner. For example, our colleagues at Stanford and Anthem have run a major trial in which they're looking at clinical outcomes and utilization, and they're doing it in a very rigorous way because they are committed to publishing the information out to the public.
What advice would you give professionals looking to break into the HIT industry?
The biggest piece of advice I would give is that it is very multidisciplinary. HIT is often, although not exclusively, not deep foundational technology, but it's technology that needs to be utilized and integrated with clinical care. For a technologist, having some sense of the business case and use cases is helpful and for the business side to know how technology is utilized and where it goes. Just within our company we've got clinicians, designers, product people, and economists. Because HIT is still an emerging field, there's no core curriculum just yet – I think we're getting closer, so you cannot just train yourself for just that. Being open to the reality that we are still figuring out how these different disciplines fit together is going to be critical for anyone who wants to get into HIT.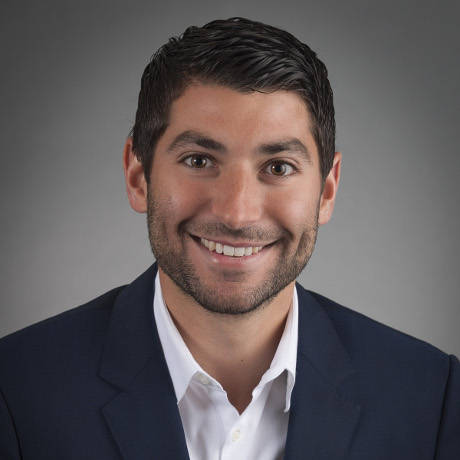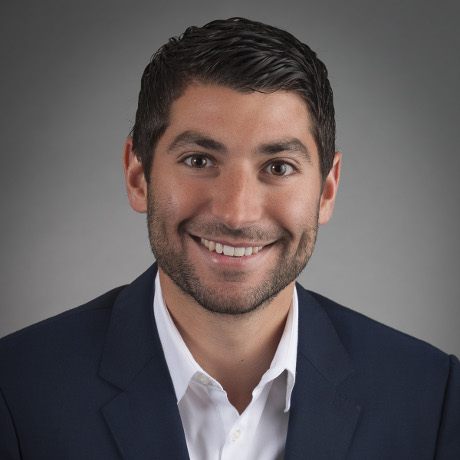 Norm Volsky
Director of Mobile HIT
440-996-0059
nvolsky@directrecruiters.com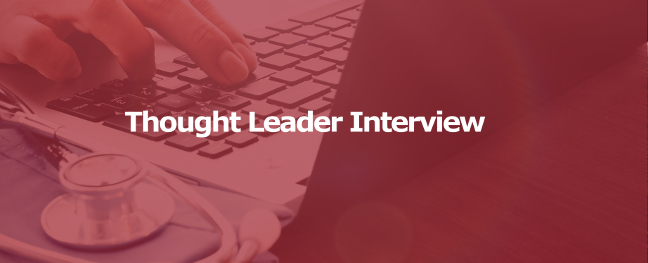 October 10, 2017
N
orman Volsky, Director of Mobile Healthcare IT recently had the pleasure of interviewing Justin Kahn, Founder/CEO of TruClinic for a Thought Leader Interview. Justin shares the interesting background of his career and the inspiration behind TruClinic, as well as industry insights, advice for young entrepreneurs, and more.
Please tell us about yourself.
My name is Justin Kahn, I'm 39 years old. I have had multiple careers in my life – I've been a Realtor, a Natural Disaster Claims Adjuster and for the past seven years, I have been the Founder and CEO of TruClinic.
Give us some background on TruClinic, why you started the company, and the mission behind it.
I joke around and say telehealth chose me, which is kind of true. When I was young I got hit in the head with a baseball bat during a softball game.  I suffered a traumatic brain injury and was misdiagnosed with Post Traumatic Stress Disorder for over a decade. When I was in my late 20s, I had a seizure that scared me into seeking out the help of a neurologist who discovered, after working with her over a period of time, that I had TLE (Temporal Lobe Epilepsy). She put me on an anti-seizure medication and it changed my life almost overnight. I used to suffer from anxiety and panic attacks and those went away after I started this medication. As a side note, I grew up around the VA hospital system. My stepfather was an administrator for the VA so we lived on the grounds of different hospitals growing up as a kid. I knew what the infrastructure was like at the VA and knew some of the problems they had as it related to behavioral healthcare in particular. In 2008, I happened to read a transcript of a speech that Robert Gates had given to the graduating class of West Point and he talked about how the DOD was going to start investing billions of dollars into the PTSD epidemic that had been plaguing the branches of the military. That article resonated with me because growing up, I always wanted a doctor to see these panic and anxiety attacks I was having in real time instead of trying to explain what had happened weeks later in the doctor's office. When I read that article and started to think about the infrastructure at the VA, I came up with an idea, really thinking about what I wanted for myself and how that might apply to the VA. My idea was to connect active duty troops with VA providers from the troops' home state at the beginning of their service career. When the troops graduated from training, they would be deployed and assigned with a group of providers from the VA.  During deployment, they would be able to meet with those providers through a secure video conference and the idea was that it would be outside of the military, but not outside of the DOD. The hope was that the troops would be comfortable engaging with the VA providers while they were deployed so when they transitioned to a veteran status, they would already have those relationships established and would continue to engage those providers, and more importantly, they would get used to the technology.  The video technology piece is important because close to 40% of veterans live in rural and frontier counties in the US. I took this whole idea to the Salt Lake VA, and they liked it. The VA said if we could produce the technology we were proposing, then they would give us a grant. Less than a year later, we brought the BETA version of the technology in for a pilot in which relaxation exercises were taught to a test group of veterans using the technology. They measured the retention rate against the control group, which did not use technology, and they had phenomenal success with the test group. That led us to apply for grants with Utah Valley University and also from the Governor's Office of Utah to finish building out the first version of the platform.  We also used grants to do a couple of projects with the Goshute Native American tribe, one of the most rurally isolated tribes in the continental United States. Our success with the Goshutes led us to get the seed capital for the company, which was really the beginning of TruClinic and how we started off to the races.
As an accomplished, young entrepreneur, with several awards to back that, what advice would you give to up and coming entrepreneurs?
Don't quit. Take criticism, feedback, advice, and learn from people who have been through the experience. Take their advice with a grain of salt and don't be afraid to make decisions. The best piece of advice anyone ever gave me outside of my father is "the only wrong decision is indecision. You can either act, react, or do nothing, but you do it consciously."
What drives you to succeed?
Success is an unattainable target; an ongoing goal. I love what I do because I am capable of doing it. I am always working towards the never-ending definition of what success could be. In my opinion, success can only be measured against the happiness one feels in their day to day activities.
What interesting new projects are you working on?
The stuff we are really interested in right now is machine learning. With the launch of our new version 3 platform we have much more robust capabilities around gathering and analyzing data and using that in a way that actually provides real ROI back to our customers. The first movers in telehealth as it relates to machine learning and AI are around patient triage and common symptoms, deciding whether or not individuals need to go to the doctor or if this is something that could be handled through an algorithm. This is the place to start and is one of the low-hanging fruits, but when you start really thinking about predictive analytics, clinical decision support and longitudinal data and what that means in terms of not only helping to streamline efficiency, but also to improve patient outcomes- that's one of the things that really interests me personally as we think about how telehealth moves into the next iteration. My team and I think of that as virtual health where you're unifying the experience between what happens inside of the four walls and outside in the real world.
What challenges do you currently see in the healthcare IT industry?
It's the wild west in a lot of ways, but there's also a lot of noise. As one of my mentors would say, "there's a lot of sizzle but not a lot of sirloin." The first wave of telehealth was the direct-to-consumer and specialist consults. The second wave was the platform play, and now there are a variety of different technologies to choose from. Video is a commodity, and now there are a lot of single use, tactile solutions out there that are limiting in how they can be applied to different use cases and workflows. Frankly, I feel bad for hospital and health systems and even the smaller mom and pop clinics and practices.  The challenge they face when it comes to picking a vendor and building a strategy is that they may spend millions of dollars with a platform or provider services organization and then hit the proverbial wall with what they can do with it. What that has led to is organizations buying multiple overlapping and sometimes redundant solutions in order to fill the different use cases or work flows they're trying to support as it relates to telehealth, and it becomes cumbersome, unruly, and unmanageable especially in large organizations.  That's why TruClinic is winning customers. We are seeing customers who have invested into those platforms and transitioned over to us, and we have also seen new customer entrants in the market coming straight to us because of the solutions and the services we provide and the partnerships we have created with our customers.
Have you had a mentor(s) throughout your career?
I collect mentors. I am only as smart as the people I surround myself with. I make it a point to engage and meet people by going out for coffee, learning, asking questions, and posing scenarios. I find that is one of the most effective ways for me to gain perspective and insight and to help me in how I think about the challenges or problems that I'm faced with.
What strategies do you use at TruClinic to retain top talent?
We are a big family here at TruClinic. Every person that I work with is someone that is part of the culture, and part of the fabric. We all support each other and we all make sure that we are helping each other in carrying the load. We all have our own domain expertise so we collaborate internally as a team as well as externally with our customers. I think that a focus on collaboration and team dynamic allows for the most constructive work program. We also use other strategies; For example, our engineers are not allowed in the corporate office unless they're specifically here for a meeting. Otherwise they're home, in a coffee shop or wherever their safe space is for programming. We do that because there is this component of what is called context switching – to have an engineer be in a mindset and be developing and have to switch, attend a meeting, or phone call then come back to programming, it's difficult to do. We are an agile shop, so we decided that engineers work their own time, they have to be on certain calls or meetings for check-ins, and stay in constant communication. Everything we do is written, but I don't care if engineers code at 2 AM or 2 in the afternoon as long as they get the work done. We have an understanding of different teams and different dynamics, and how they work and when they need to be available. We try to build the culture where, following the Netflix model, we don't care when the work gets done as long as it gets done, and it is quality work, and on time. From a CEO perspective, the trick is to treat your team like a family, listen to the concerns and suggestions they have, and build the culture and team at the same time.
You received your B.A. in International Economics, and B.S. in Political Science and Government. What led you to pursue healthcare?
Originally, I thought I wanted to be a lawyer working on international infrastructure projects. That's where I thought my career would go in college. Instead, my career went a different way. I came out of school, got a sales job, did some consulting and learned real estate because it was interesting to me and that was the direction my life went for the better part of a decade. I knew that being a Real Estate Agent wasn't something I wanted to do for the rest of my life. It was more the fact that it gave me a lot of flexibility in terms of trying to figure out what I did want to do with my life. A real estate commission can be significant, so being a real estate agent and a claims adjuster gave me the ability to save money and invest it. When I made the decision that I wanted to pursue TruClinic, I self-funded the company for the first 2 years and did that based on the commissions I was making. This all led into what we, as a company have been able to do. Like I said before, I am only as smart as the people I surround myself with and everyone on this team has been an integral part of the company. Their knowledge, background, expertise and their experience have all help shape the vision and the direction and the strategy of this company.
What trade shows are you looking forward to attending in the near future?
I'll be heading to the Gartner IT Symposium, the Conex Event in Dallas, HIMSS, ATA, AHA, SPS, and ISM. We do a decent amount of shows and speaking.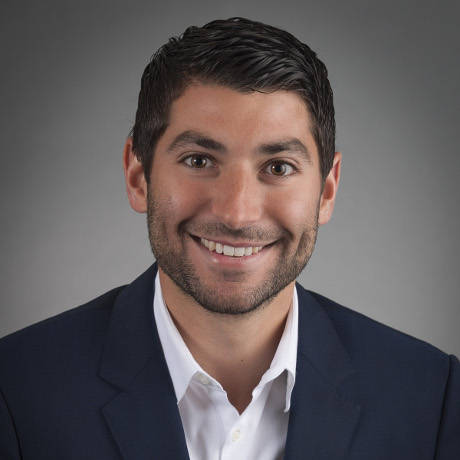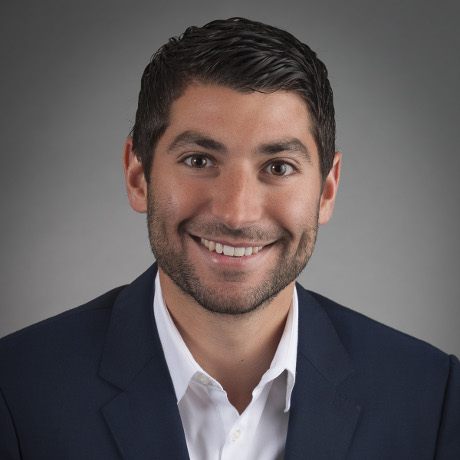 Norman Volsky
Director of Mobile HIT
440-996-0059
nvolsky@directrecruiters.com
Cybersecurity professionals are in high-demand for all industries and job openings are growing at a rapid pace. In fact, according to Forbes.com, the cybersecurity industry will grow from $75 billion in 2015 to an estimated $170 billion by 2020. In addition, the demand for the cybersecurity workforce is expected to rise to 6 million by 2019.
With cyberattacks becoming more common in the last two years especially in manufacturing, healthcare, retail, finance and government, executives and hiring managers are in the hunt for skilled cybersecurity professionals. However, the current demand outstrips supply. The good news is that this could change in the next couple of years as more colleges are now offering degrees in cybersecurity. In addition, many new options exist for current professionals to augment their skill sets, including certificates from technical training companies.
A career in this IT sector can mean a six-figure salary, job security, excellent benefits, and upward mobility. Jobs that require cybersecurity know-how will usually have a range of titles and the following median salaries:
Chief Security Officer:  $225,000
Lead Software Security Engineer:  $233,300
Global Information Security Director:  $200,000
Chief Information Security Officer: 192,500
Cybersecurity Engineer: 170,000
Cybersecurity Lead: 175,000
Security/IT Director:  $178,000
Security Consultant  $198,000
Application Security Manager: $165,000
Security Analyst:  $ 89,000
*Median Salaries from Forbes.com, April 2016
Additionally, to be considered for a position, there are a number of core skills needed by everyone entering the cybersecurity workforce including:
– Communication Skills
– Knowledge of Scripts & Programming Tools
– Ability to Work in a Team Environment
– Ability to Assess Client's Security Needs
– Working Knowledge of Malicious Codes
– Ability to Recognize Intruder Techniques
– Working knowledge of Common Network Protocols
Cybersecurity will continue to be a major concern for executives and hiring managers in 2017 due to the number of increasing cyber threats that recently resulted in a record number of patient records compromised, retail chains extorted financially and manufacturing operations disrupted.  With that in mind, there's no better time to enter the cybersecurity field since you will be among the most sought after professionals in the tech sector.
Norm Volsky, Director of Mobile HIT at Direct Recruiters, Inc. recently interviewed Shane Waslaski, CEO of Intelligent InSites. Intelligent InSites software creates a visual workplace that improves patient flow and operational efficiency using RTLS location-based intelligence. Mr. Waslaski shared insights on his career, the healthcare industry, advice for healthcare professionals, and much more.

Please tell us about yourself and what attracted you to a career in operational leadership within healthcare delivery organizations?
In all my work I have always been most drawn to healthcare operations because, for me, it represents a unique intersection where we touch the life of the patient through the qualitative facets of care delivery. It is also an industry in which you are assured of being impacted by your own work in some fashion because you, a family member or a friend will be a patient and you will experience the industry for yourself. That is not true of many industries. My technical side is drawn to the detail, the complexity, and the dynamic nature of healthcare while my nurturing side is satisfied by knowing that my work will have a lasting positive impact on the safety, effectiveness, and efficiency of healthcare. Because I am not a nurse or a physician, my hands will not be directly involved in patient healing activities, but I am privileged to be deeply engaged in shaping how patients experience their care and through the environments in which caregivers do their work.
Please talk about the importance of operational intelligence for healthcare and how it improves patient care.

In so many ways , and through the hands of so many – caregivers, patients, lab results, medications, equipment, supplies, exam rooms and transporters – many details must come together at the sharpest points of care to drive quality outcomes and experiences. Patients know it when they experience it and, as patients, we all desire this symphony of parts to come together  for us in a positive way.
In so many health systems, leaders lack a comprehensive view of their operations. They can't see process bottlenecks until it is too late to prevent the inevitable delays and frustration they produce. Every moment nurses and providers spend looking for equipment, supplies or each other takes away time from patient care. And we know through so many studies that caregiver time with patients already has been greatly reduced due to increasing administrative burdens. With visibility into operations, health systems can improve safety and process efficiency so that all the resources and people more easily come together to produce a positive patient experience.
Earlier this year, you spoke at MobCon Digital Health Conference. Can you provide a brief overview of your topic?
I love hearing how pattern identification and predictive modeling are making amazing advances in diagnostic and healing technologies possible. But, we still find nurses and providers being interrupted in the delivery of care to write things down or most often to type at a keyboard in order to capture timestamps and other data required to measure performance. At MobCon – and at every other opportunity I'm given – I hope to re-inspire in the audience the belief that we are long overdue to insist on systems that are designed so that far more data is automatically collected, particularly operational workflow information. I shared examples of how this is already happening in healthcare in facilities where real-time operational intelligence systems are being used. I shared the significant results we're seeing, like 25% reductions in clinic patient cycle times and how we are able to standardize procedures and care protocols to give a typical clinic 3,000 more care minutes back per week. That's 15 more patients a day, and with 251 work days in 2016, that's 3,765 more patient visits. It matters and these systems are so effective at bringing change where some of the most challenging operational work needs to be tackled.
Who do you consider as the most innovative healthcare leaders of today?
Nurses. I consistently find nurses are among the most innovative thinkers and in the most challenging circumstances, the caregivers who always find some way to take the best care of the patient. They are forever under pressure and a critical line of defense when it comes to patient safety. All of this while being healer and comforter, and they are crucial to the overall patient experience. Nurses are a source of both innovation and inspiration for me and this team.
What do you believe are the most important traits of a leader in today's business world? Are we truly facing a leadership shortage in the US and on a global level?
Honesty, tenacity, and courage. If we are facing a shortage, we need look no further than a mirror to find those of us responsible to being certain that is not the case. We work hard to ensure that within our own organization every individual has both the opportunity and understands their obligation to lead. Our strongest leaders are always honest, they never give up and they repeatedly show courage in their conversations and their approach to innovating. I have the highest respect for individuals who consistently do so.
On your LinkedIn page, your "Influencers" are Jeff Haden, Ghostwriter, Eric Ries, CEO at Long-Term Stock Exchange, Tim O'Reilly, Founder & CEO of O'Reilly Media, and Jack Welch, former CEO of GE and current Executive Chairman for The Jack Welch Management Institute. Can you tell us how they influence you and why you admire them?
There are a number of others such as Kotter and Porter I would certainly add but have not taken the time to do so, but at some point these individuals and others have influenced me. Jack Welch for his track record and his teachings on the idea that you must change before you are forced to change and his passion about the importance of our responsibility as leaders to grow others. Tim O'Reilly serves as a reminder to me in the software industry that the data we liberate to the customer must be far more valuable than the data we capture. This has been the repeated error of the software industry and I am resolved to be certain we are providing exponentially greater value in the data we reveal than just our ability to collect it. Jeff Haden is someone who believes in effort and action and, like Welch, the obligation we have to help others grow as a way to pay forward the investment someone made in us. I find value in those who have gone before me and are salient writers and thinkers on how we can leave the wood pile higher than we found it.
What is the biggest challenge on your plate right now?
Aside from the ongoing challenge of recruiting experienced services, software and data science professionals, my greatest focus is on helping healthcare leaders fully understand what it takes to change – to truly transform. Leaders know they need to take significant cost out of their operations. They know they need to transform the experience – both for patients and staff. But for so long in healthcare, operational change has happened incrementally, at glacial pace. Frankly, that is so far below the kind of wholesale change needed. Driving this kind of change doesn't happen with an initiative run as a side operation. To get there takes a tenacious and aligned strategic change aptitude across the entire organization. And that is daunting in any environment – because it's not a core strength in our industry. Customers who are seeing the most transformational results have operational excellence goals tightly woven into multiple levels of their organizational plans. They are aligning, empowering, recognizing and rewarding change teams across their organizations. And then they are collaborating to rapidly raise skillsets in analytics and location-based operations. They also are partnering with full-service solution providers who bring together all the elements needed for transformation, including the technology, the tools, business process engineering, change management, and program management.
What is your best advice to up and coming healthcare technology professionals? What does it take to succeed?
The single most important thing that healthcare technology professionals can do is become deeply immersed in the realities and pain points of leaders, decision-makers, caregivers and technicians across healthcare. When you find these pain points, you know, because most everyone around you will be running in a direction away from them. You must be close enough to understand the challenges and skilled in asking questions that penetrate to root-level causation. Then, and only then, can we create new, transformational approaches. We can't simply ask "what do we need to change?", "we need to understand why?" This is key to the most pressing challenges that remain in healthcare operations and it is the key to Leans' 5th "S" – Sustainment.
What events and tradeshows will Intelligent InSites attend in 2017?
Intelligent InSites will be at HIMSS17 in Orlando. In addition, we showcase our solution and case studies at targeted industry events throughout the year, including regional HIMSS chapter meetings, conferences focused on sub-markets we serve, such as urgent care and orthopedic clinics, and various association meetings. Our marketing team announces where we'll be on our website and on social media.
What healthcare software trends do you see for 2017?
The focus on efficiency in healthcare workflow. Time saving, care enhancing solutions that automate specific functions for specific providers such as ensuring most of the data that's needed to capture timestamps and other process-related markers is captured automatically. Where automation cannot be embedded and achieved, there will be a focus on usability of systems, including liberating providers and nurses from the keyboard. Finally, a shift away from silos and more focus on integrating systems to drive greater value to all of them, such as connecting nurse call, bed management, real-time patient flow apps and metrics view boards, EHRs, billing systems and even building management systems.
How has current legislation and the recent presidential election impacted hospital decisions?
There is so much being said about this already that I don't feel the need to pile on, except to say that my hope is we avoid speculation paralysis. At times when there are many unknowns over which we have no control, it is best to turn our focus to the things we can control. I can think of no greater opportunity than removing waste from our operational processes in healthcare, while also transforming the patient experience. No matter what happens in the halls of Congress, we know we need to reduce costs. The great news is we know we can do so, and dramatically. Where we can be of assistance to our lawmakers and leaders, we stand ready to help.
Currently, the healthcare industry is experiencing a lot of challenges. What do you think is the industry's greatest challenge?
Costs are out of control, many of our doctors and nurses are losing hope and retiring and not as many young people are joining the profession, all while more consumers enter the system bringing higher expectations of convenient, personalized service. And so, we have come to the time where we have no choice but to transform. In this way, I see our greatest challenge as our greatest motivator. We know what we can accomplish when we turn our intellect and attention to it. Advances in diagnostic and surgical technologies, medicines and therapies have improved the health and well-being of so many in so many amazing ways. Now, we need to turn our intellect and focus on transforming our operations.
How has your B.S. degree in Zoology and Biochemistry prepared you for your profession in healthcare operational excellence?
Understanding the inner-workings of organisms at the cellular and group levels, including relationships among them and how they'll react under different conditions, has been incredibly useful. Without knowing it at the time, I chose a field of study that blends both data analysis, behavioral science, and dynamic mechanics and these have been amazing foundations for approaching large, complex problems like complex patient flows. Complex problems are a collection of many mixed up and less complex problems. It is our challenge to unravel the pieces and solve those that can be solved instead of being overwhelmed by what looks like one massive unsolvable challenge.
Norm Volsky
Director of Mobile HIT
Direct Recruiters, Inc.
440-996-0059
nvolsky@directrecruiters.com
July 13, 2016
By Sarah Pozek, Director of Life Sciences
Last week I had the opportunity to attend DIA 2016 in Philadelphia. As expected, this event showcased some of the most innovative and exciting new companies in the life science industry – from discovery and development to the life cycle management of these products.
Below are a sampling of the companies that I met with who I felt were noteworthy. What technologies, services or companies blew you away at DIA?
MedNet Solutions – Around since 2001, MedNet is in the position to deliver technology innovations backed by experience and reliability. Their platform, iMedNet eClinical, is a proven, flexible, award-winning, SaaS-based EDC and eClinical platform. Made with ease of use in mind, it allows non-technical research personnel to configure and manage their own clinical studies. This comprehensive platform also offers randomization, inventory, risk-based monitoring, etc. making it a one-stop shop.
DATATRAK – I loved seeing another Cleveland company at DIA (especially coming off of a big Cavs win)! While they opened their doors in 1995, DATATRAK has gone through a few different iterations since then. Most recently, they completed a transformational upgrade to create a completely unified experience for their customers. By combining, Clinical Trial Management (CTMS), Data Capture (EDC), Medical Coding, Randomization, Clinical Supply and Trial Design into a singular platform, they are able to remove complexities of clinical trials, accelerate the process and ultimately reach an outcome sooner. With a new platform and strong vision, I am very excited to see where the next few years take them!
OpenClinica – In just a few years since its first release, OpenClinica became one of the world's most widely adopted EDC and CDM solutions. Offering an open source model, OpenClinica capitalized on McKinsey's predicted "freemium" trend before it even had that name. They are currently powering research in over 100 countries. OpenClinica continues to innovate and expand their product offering outside of EDC. Namely, they have released a Patient Engagement/ePRO tool that not only allows the study to receive more accurate data faster, but also gives the participant a mobile way to engage (leading to higher satisfaction).
Adaptive Clinical Systems – I had the chance to meet with Sina Adibi, CEO & President, of Adaptive Clinical Systems, and I was so impressed by what they are doing over there. To simplify, they offer a secure, validated, compliant (CFR 21-Part 11 and GxP) and cost-effective solution for clinical data integration. The Adaptive eClinical Bus is a cloud-based service that will integrate with your EDC, CTMS, ePRO/IWRS, Medical Imaging, Analytics, Data Acquisition Systems and EHR/EMR to reduce error and speed data management for any size study. With their pay-as-you-go model, you are able to use as many or as few modules as you need while utilizing their scalable EDC for no additional cost.  The case studies on their site are definitely worth a read as well! One CRO saw a start-up reduction time of two weeks, 100% audit success rate and data errors due to reentry were eliminated.
http://www.adaptive-clinical.com
Greenphire – I think we all could stand to thank Greenphire for their "Taste of Philly" theme on Wednesday afternoon… what a better way to finish a long day than with a soft pretzel and local brew? I was happy to be able to catch up with Wayne Baker, Chief Commercial Officer, to learn a bit more about this energetic, fast-growing company. Since 2008, Greenphire has focused on developing best-in-class clinical trial payment solutions. With 9 of the top 10 pharmaceutical companies utilizing their technology, it's no surprise that Greenphire is the global leader in clinical payment solutions. While some would rest at the top, Greenphire has continued to innovate and expand with ClinCard. This painless, streamlined option is a game-changer for patients, sponsors and CROs alike – offering direct payment to the patient, 90% reduction in administrative process and an increase in retention of nearly 12%. Their eClinicalGPS solution for the administration of site payments offers significant benefits to sponsors and CROs – reducing administration burden, providing robust financial analytics, supporting global transparency requirements and ultimately delivering an average cost savings of up to 40% per study.  I can't wait to see what is next for them!
Integritrial – This young, agile, mission-driven company is looking to modernize patient recruitment advertising by creating sincere messages and reaching patients where they are in dynamic ways. Bold social advertising, responsive web design and honest messaging are hallmarks of Integritrial. "If your messages aren't remarkable, people are going to ignore you," Founder and Creative Director Damian Hanley states, "if you don't hit someone in the gut with your ad, you will be ignored. If people don't laugh, or cry, or get scared about a future that is potentially worse than their present, they will not act on your advertising."
MedPoint Digital – With over 25 years of experience in life science, MedPoint Digital combines learning and technology to produce digital platforms that are exceptionally intuitive and engaging for medical professionals. Offering eChannel and eClinical solutions that are built on a process of adaptive planning, agile development, continuous improvement, and rapid, flexible response to change, MedPoint is powerful and practical. New to their suite of products is RegDoc eSafe, a new electronic Investigator Site File on their TriPort Trial Portal. Completely interoperable with other eTMF systems, RegDoc integrates with TriPort for self-populating sections, is intuitive for sites and provides a workspace for CRAs.
Overall, the conference displayed many state-of-the-art life science technologies, and it is so fascinating to watch these evolve over time. More impressive was the passion of the employees for what their companies are doing to develop and innovate in this space.
For more information about DIA 2016, contact Sarah Pozek 440-996-0597 or spozek@directrecruiters.com
Categorized:

DRI Recruiter Insights, Events

Tagged:

DIA, DIA 2016, Healthcare, Healthcare IT, HIT, Life Sciences, Philadelphia, Recap, Sarah Pozek, tech, technology
May 19, 2016 By Norm Volsky, Director of Mobile Healthcare IT Practice
As an executive search consultant in the Healthcare IT space, it is my job to be able to identify emerging technology companies that are poised for significant growth. Since I am specifically focused on Mobile Technology and Telehealth, I have plenty of companies from which to choose. I do research daily and during my discussions with industry thought leaders, I make it a point to ask them what companies in the space they find intriguing and unique. I feel it is my job as a member of this industry t
o share this knowledge/information with my network so that you could be exposed to these organizations too.
Below are companies I have had my eye on all year that I met with in person at ATA to learn more about their story and vision.
Avizia: Robust end-to-end telehealth platform that connects any doctor to any patient at any time. Avizia as a company has made it their mission to advance healthcare by helping all patients have the ability to get top quality healthcare regardless of their location or situation. Named one of the 10 Most Promising Telemedicine Solutions Providers of 2016 by Healthcare Tech Outlook.
American Well: Unveiled their new Exchange service which allows patients to choose the doctor they want to visit with. This announcement was on the heels of introducing the first Mobile Telehealth Software Development Kit (SDK), which lets organizations plug telehealth capabilities directly into their own consumer-facing mobile apps. With the Exchange, these consumer-facing apps can now tap directly into services from American Well's partners, which include Cleveland Clinic and Nemours Children's Health System.
Chiron Health: Provides its physician practice customers Telehealth services with the most robust eligibility checks for reimbursement. Chiron's eligibility check solution is so advanced that they guarantee their customers reimbursement by paying them the claim themselves. They have increased collections by 3-4% for their customers, who also see 98% patient satisfaction. Chiron is partnered with athenahealth, Greenway Health and CareCloud. See their website here:  www.chironhealth.com
Zipnosis: With an average diagnosis time of 2 minutes, Zipnosis is a force to be reckoned with in the provider market. Allowing their customers to save $175 per patient, per visit. In January, the company raised $17M in investment.
Stratus Video Interpreting: With over 1400 hospital customers, Stratus allows its customer to reach a live video interpreter in 30 seconds or less. They have recently moved into Telehealth and hired Lee Horner (President) and Brad Blakey (VP of Sales and Marketing) to build out that team. Stratus has the unique ability to support hearing impaired and English second language patients. Their two new solutions recently launched are Emergency Room/Urgent Care Consult and Post Hospital Discharge. Stratus won Tampa Bay's Most Innovative Company Award in 2014.
WeCounsel: Telemedicine specifically geared towards Behavioral Health. Their company mission is to increase access to behavioral healthcare for patients. They provide their customers unique back-end administrative functionality and have secured $3.5M in funding. WeCounsel was recently chosen to be the primary provider of Telehealth software for MedOptions.
AMC Health: Device Agnostic Remote Patient Monitoring solution built on an open source platform. AMC Health has over 50 care managers on their team that can communicate with patients using: Virtual Visits, Phone Calls, Texts or Emails. Their mission is to "help people be healthier…anywhere". Recently, AMC Health partnered with Glooko to fight Diabetes, and Propeller Health to fight Asthma and COPD.  They helped Geisinger Health Plan reduce readmission risk by 44% and delivered a 3.3 to 1 ROI. Their solution is also endorsed by the American Hospital Association.
PokitDok: API platform that helps enable other software platforms to gather information easier. This solution allows its customers to do transactions easier and have access to powerful data. McKesson recently made a strategic investment in the company with a total series B of $34M. Recently, PokitDok became a member of the CommonWell Health Alliance. They launched Digital Eligibility and Pricing Estimate Services for prescription medications.
TruClinic: Was named 2016 IDC Innovators by supporting a variety of telehealth models such as site-to-site, facility-to-field (e.g., EMTs, visiting nurses) and clinician-to-patient (direct to consumer and fee for service). TruClinic has customers on 4 different continents and in all 50 states. Recently signed Sharp Healthcare as a customer. The company's mission is to make on-line health as common as on-line banking. The solution allows physicians to create their own patient surveys. In the past 15 months the company has experienced 400% revenue growth.
Propeller Health: FDA-cleared asthma and COPD management vendor that helps patients and physicians better manage chronic respiratory conditions. They make digital products that have therapeutic benefit. Propeller Health won the 2016 Innovation in Remote Healthcare Award at the ATA conference.
Doctor on Demand:  "Putting Patients First" is the company motto. Doctor on Demand offer its enterprise customers a consumer-grade experience and does not charge PEPM fees. They have both United Healthcare and several state BCBS plans as customers. Their goal is to help increase healthcare access in the most convenient way possible. DOD has over 400 employer customers, and 4 of the Fortune 10 companies.
Glooko: Diabetes Remote Monitoring solution to help a patient manage their chronic condition. This mobile solution addresses both type 1 and 2 diabetes. Glooko is significantly helping its patients reduce their A1C using its patient engagement and education tools. They recently announced an EPIC integration.
Vivify Health: Remote Patient Monitoring Platform helping move the industry toward value based care. Helping its patient manage their chronic disease, Vivify is one of the leaders in mobile population health management. They recently not only signed UPMC as a customer, but the health system also participated in their recent $17M Series B investment round.
Quintree:  Telemedicine solution specifically geared towards first point of care centers developed by ENTs.  The platform allows a patient to be seen in real time by an ENT, even when there is not one on site.  The care centers can scope a patient and live stream to a waiting ENT or simply video conference an ENT for a consult.  The SaaS model allows for scalability with little capital expenditure. ENT coverage is sparse and this solution allows ENTs to see more patients, more efficiently and allows for care centers to provide quicker and better patient care.  In addition, this solution is trying to curb over-prescribing antibiotics.
Teladoc: The company goal is to improve access to care in a cost effective way. Teladoc provides an ROI of 5:1 to their customers and have saved their customers $400M in net savings. This turnkey telemedicine platform has 95% satisfaction rate and 74% net promoter score which is unheard of. Aetna and state BCBS are customers. Teladoc was the first telehealth company to receive NCQA certification and was honored by Frost & Sullivan with the Product Line Strategy Leadership Award for Virtual Telemedicine Services. The CEO of the company Jason Gorevic announced at ATA that Teladoc will be launching their first chronic condition management program by the end of the year.
REACH Health: Next Generation Telemedicine software platform that cut its teeth in Telestroke and has more recently established themselves as a full end to end enterprise Telemedicine solution. REACH recently launched their 5.0 software update which enables clinical adaptability across the healthcare continuum. Analytics dashboard and reporting functionality allow their customers to monitor their Telemedicine programs at all levels. Being hardware agnostic, REACH allows their customers to have very little capital expenditures and encourages adaptability.
I remember going to this show two years ago in Baltimore and I am amazed at how much the industry has moved towards being software focused. The software vendors are definitely trending up as they had the largest and shiniest booths. I always come back amazed at how passionate and innovative this industry is as a whole. All of the companies above are helping drive change towards value based care and I feel so lucky to be able work in this industry every day.
The next trade show I am planning on attending is mHealth in Washington DC…if you are interested in having your company highlighted in my next blog, please let me know.