Supply Chain Management Industry Recruiters and Executive Search
Direct Recruiters is an executive search firm that assists top-tier Supply Chain organizations with recruiting, acquiring and retaining high-impact employees for mission-critical positions. We provide executive search, recruitment & staffing services to fill Supply Chain jobs across various industries. For employee recruiting assistance, placement assistance or to be considered for supply chain jobs, please contact our Supply Chain Recruiter, Tom Clark at 440-996-0874 or tclark@directrecruiters.com.

---
Finding Top Talent
DRI's Supply Chain recruiters focus on helping companies attract, develop, and retain supply chain executives and the leading talent in the industry to fill their teams. The supply chain industry includes organizations, people, information, activities and resources all used to move products and services from supplier to customer.  
Supply Chain Management focuses on providing value to the end customer. Direct Recruiters supply chain executive search specialists focus on value as well, thoroughly understanding the types of supply chain models and how to help companies find the right talent to efficiently complete supply chain processes.
Supply chain management recruiters at DRI help businesses and distribution centers in the U.S. improve their networks, synchronize supply with demand, provision products and services and enhance distribution operations. DRI provides the human capital to ensure that companies in the United States "have the right product in the right quantity at the right time at the right place for the right price in the right condition for the right customer."
As a top supply chain recruitment agency, our team brings clients the highest potential candidates with proven experience. We target passive candidates that meet and exceed your requirements and preferences. DRI's supply chain recruiters' methods allow you to focus on your operations and your customers today and introduce your future supply chain leaders. Frequently, these are candidates that are currently delivering results in your industry or may bring a new perspective from one link up or down the value chain. The candidates DRI supply chain recruitment presents bring strategic thinking, collaboration, and day to day execution experience to propel your organization forward.
DRI Supply chain executive search consultants and headhunters actively attending Supply Chain trade shows and network in order to seek out and recruit the most talented and ambitious candidates for mission critical positions. The supply chain executive recruiters at DRI place candidates in senior-level and executive positions at supply chain companies all across the United States.
Supply Chain Recruiting Areas of Focus
On a daily basis, DRI's supply chain recruiting team is in contact with executive professionals in the following areas:
Supply Chain
Supply Chain Network Mapping
Supply Chain Visibility
Pandemic Supply Chain Planning
Supply Chain Risk Mitigation Strategy
Supply Chain Data Collection
Supply Chain Assessment
Supply Chain Business Continuity Planning
Revenue Assurance
Contracting
Process Excellence
Transportation
Materials Management
Continuous Improvement
Operational Excellence
Project Management
Procurement
Purchasing
Distribution
Support Services
Vendor Management
Operations
Sourcing
Healthcare Supply Chain
---
DRI supply chain software sales recruiters place professionals within the following areas of supply chain software:
---
Supply Chain Roles We Place
Our team of supply chain recruiters focus on working with executive management, hiring authorities, and human resource managers looking to fill open positions with top professionals.
Supply Chain Coordinator
Supply Chain Consultant
Supply Chain Analyst
Supply Chain Manager
Supply Chain Associate
Vice President Supply Chain
Supply Chain/Logistics Load Planner
Supply Chain Scheduler
Supply Chain Procurement Analyst
Head of Supply Chain
Supply Chain Director
Vice President, Supply Chain Management
COO, International Supply Chain
Our team of seasoned supply chain executive recruiters understand the pressures of this niche. We take the time to comprehend your specific business and talent needs. Clients benefit from our proven track record, passion for the industry, and tenacious drive to present the best slate of candidates possible.
As a top supply chain recruiting agency, our firm has been recognized with several local and national awards over the years. With our experience, our ultimate goal is to acquire the game changing talent that will make a difference to your organization!
For USA Employers and Job Candidates | Supply Chain Management Recruiters | Staffing Agency | Fill a Supply Chain Position | Supply Chain Executive Search Firm | Submit your Resume | Submit a Job Description | Get Placement Assistance | Hire a Manager | Retained and Contingency Searches | Search Fees from 20%+ | Call Tom Clark at 440-996-0874 for more info
---
Get in Touch with Our Team
To Fill a Position or Discuss a Recruiting Assignment, contact Tom Clark, Partner, Practice Leader of Supply Chain & Logistics and Supply Chain Recruiter at tclark@directrecruiters.com or 440-996-0874 and connect with Tom on LinkedIn.
DRI Supply Chain Recruiters
Tom Clark | Partner | Practice Leader Supply Chain & Logistics, Military Transition, and Military Leadership Excellence | Supply Chain Recruiter | Supply Chain Executive Search | 440-996-0874 | tclark@directrecruiters.com
Members of: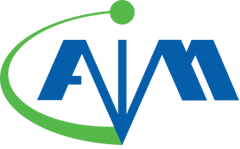 Find more resources and information regarding our Supply Chain & Logistics Recruitment practice area services: 
Direct Recruiters Logistics Practice Area
Direct Recruiters Supply Chain & Logistics Testimonials
Supply Chain Executive Recruiters
Logistics, Transportation and Procurement Executive Search
Recruit a Chief Supply Chain Officer (CSCO) in the USA
Recruit a Chief Procurement Officer (CPO) or a Chief Supply Chain Officer (CSCO)
Recruit a Logistics or Transportation Manager, VP, SVP, Director or C-Level Executive
Recruit a Supply Chain Management or Executive Position in the USA
Fees to Recruit Supply Chain and Logistics Managers in the USA Start at 20%
Engage a Logistics and Transportation Executive Search Firm
Engage a Supply Chain Management Executive Search Firm