Thought Leader Interviews
In the current market, the labor dynamic is ever-changing, and organizations with the best talent strategies win. The Healthcare Technology team at Direct Recruiters, Inc. had the opportunity to interview several leaders within the Private Equity Healthcare investment space to discuss their perspectives. Industry leaders shared knowledge and helpful insight on acquisition, retention and building culture for today's hiring landscape.
Jump to Interviews:
DRI's Healthcare Technology team recently had the opportunity to interview Virgil Bretz, CEO of MacroHealth. Offering helpful insight, Virgil shared thoughts on company culture, leadership, hiring, and the overall outlook of the healthcare IT landscape.
Founded in 2017, MacroHealth is on a mission to modernize healthcare, making purchasing and selling healthcare services simple and powerful for the healthcare finance professionals who are dedicated to guiding members and patients to the best care, at the best price, for the best outcomes. Through their innovative MacroHealth Intelligent ExchangeTM (MiX) platform, they enable health plans, self-insured employers, network organizations and providers to transparently collaborate on a single platform.
A first-of-its-kind SaaS platform, MiX leverages data science and industry standard interoperability to create an Intelligent Health Market™- a transparent digital healthcare ecosystem where all players able to easily leverage key data to make informed business decisions and collaborate with best-in-class partners, enabling them to win.
Talk about your company culture and what makes MacroHealth unique.
MacroHealth is a healthcare IT company creating an intelligent, SaaS solution to bring desperately needed optimization and connectivity in the U.S. healthcare industry. What's unique about MacroHealth is that our team is located across the United States and Canada, and is a mash-up of people with deep healthcare and deep technology experience. We have had to work hard to bring all of these people together and align our mindsets to create one of our core values, which is "One Team:"
We act as one team with our fellow MacroMates, customers and partners

We value humility, low ego, and collaboration

We are All for One, and One for All
We are proud that earlier this year, we were recognized as a 'Best Employer' for both the Province of BC, where most of our product engineering team resides, and nationally in Canada. MacroHealth tends to attract people for a couple of reasons: In MacroHealth's stage of development, we are not an early start-up, as we have blue chip clients and GTM fit, but we are still in the start-up stage, and it is a very exciting time for our team. Professionals who don't want to work in a huge company get the best of a start-up and a stable employer. In addition, MacroHealth attracts those who want to make a difference in healthcare. Our team's work measurably improves healthcare access, reduces costs, and in the future will improve healthcare quality.
What are the main traits/experience you look for in leaders?
MacroHealth looks for people who can demonstrate the ability to be confident, strong-willed collaborators. These individuals have strong opinions but work well with a team for the benefit of the team first, always. In addition, we look for leaders with a track record of delivering on promises, with a sense of urgency. We have a term called 'Macro Thinking,' within our team which is keeping a growth mindset, and connecting the dots between their work, the work of our organization, working with our clients, and ultimately our responsibility to make healthcare better for everyone.
What is the biggest issue on your plate in regard to hiring?
Finding and earning great talent is a huge challenge! The broad acceptance of remote work has expanded the geographical market for where we can hire most of our roles. This increases the chances of fantastic two-way fits, where we can find the best possible person for MacroHealth while being the best possible job and team for our ideal candidates. On the other hand, with increased remote work, the team needs to work hard to understand who the new hire is, their style, and how effective they will be without working together in person. On another front, hiring was extremely competitive over the past two years, but this competitive pressure is easing slightly as we continue to hire while many organizations are holding or shrinking their teams.
What are the biggest trends you're seeing in healthcare technology?
Healthcare is driven by exploding costs, an aging population, incredible advances in medical science, and of course, a global pandemic. This is a time of incredible change in our industry. Focusing on healthcare information technology in particular, there are a few current trends to highlight.
Consumer Experience: The recent announcement of Amazon buying One Medical is one more headline illustrating what most of us think: the healthcare consumer experience has a lot of room for improvement. Challenges to finding providers, scheduling, long wait times before, during, and after treatment, and unpredictable pricing are just some of the factors. It can often feel like consumers are working for the current healthcare system and not the other way around. Over the past year I have heard most of our clients and partners talking about IT solutions to improve customer experience and the member journey.

Interoperability: Our industry still works on a pre-internet, pre-API, non-real time architecture. EDI and X.12 are decades old, and this is inhibiting real-time customer experiences. For example, imagine if you called an Uber, and its data updated once a day! That second-by-second, real-time experience would be impossible in most of the healthcare industry today, so a huge trend is transitioning to modern interoperability standards.

Transparency: There is a bi-partisan, government-driven push to increase the transparency of contractual pricing between Payers and Providers. Consumers, but also even employers and other health plan sponsors, have far too little information about how much healthcare will cost before, during, or even shortly after a medical event.
Healthcare IT can make an incredible, positive difference on all of these issues.
What do you look for in a partnership with an executive search firm?
MacroHealth looks for an executive search firm to invest time to understand us and our team. We look for a high EQ on understanding cultural fit. In addition, our partners need to have a proven ability to find and earn trust with passive candidates, which is hard. We look for them to focus on timely delivery and completion.
Christian Kurth, Vice President
JMI Equity
What are the main traits/experience you look for in leaders?
We look for leaders with a strong track record of success in their prior work experience. That is goal #1. An added benefit is if that individual has domain expertise – we love finding leaders that have grown up in an industry or have "lived experience" in a particular space or sector. This allows them to clearly articulate and anticipate the trends, dynamics, challenges, and opportunities of that particular industry better than we as outside investors could. Executives need to do many things, including setting strong goals and a vision for their company and effectively leading people, but to me, the most important trait is self-awareness. No one is a superstar in every aspect of their job – leaders that identify where they excel and where they need to lean on the strengths of their team are the most effective in my experience.
What is the biggest issue on your plate in regard to hiring?
Speed. We are coming out of the most competitive labor market in recent history (maybe ever) where demand for talent has outweighed supply and employee fluidity has been at an all-time high. It is increasingly difficult to, 1.) hire well, and 2.) do so quickly. We work with our portfolio companies on building efficient and repeatable recruiting and interviewing processes so they can extend offers to candidates swiftly and with conviction. This is a critical component of scaling growth stage companies, as organizations with best-in-class talent lifecycles outgrow their competition.
How are you helping employees avoid burnout?
Unfortunately, there is no silver bullet answer to this question. That said, I've been incredibly impressed with the creativity exhibited by our portfolio companies around this topic. Some unique ideas include, picking a day for no internal meetings (i.e., no Zoom meetings on Fridays) or shortening internal meetings all together (i.e., doing 45-minutes vs. an hour to give people time to recharge in between meetings). It's also critically important to have a robust benefits program available to employees, including a defined employee mental health strategy and resources that are actively promoted and easily accessible. Finally, it's essential that leaders, and especially front-line managers, exhibit empathy and ensure flexibility for their teams. The traditional 9 to 5 is becoming a somewhat antiquated practice, so exhibiting flexibility and empowering employees to take control of their daily work schedule can go a long way in reducing burnout.
What do you think is going to be the next big innovation in healthcare technology?
I'm not sure if this is as much an innovation vs. a trend, but I believe there will be a renewed focus on clinical efficacy and quality as the digital health market matures. The pandemic spurred a tidal wave of innovation as virtual-first care took off to meet the needs of patients and members who were isolated or unable to access traditional care modalities – mental / behavioral health being probably the best example. While the growth in virtual care has greatly expanded access to care, I believe the conversation will shift from focusing on access to focusing on clinical efficacy and outcomes. The digital health vendors that can consistently deliver superior care quality and outcomes will rise to the top and achieve lasting market leadership.
What are the main traits/experience you look for in leaders?
As a baseline, we look for leaders with a track record of success in their prior work experience. A history of promotions and extended periods of time within the same organization are key. We orient ourselves to references more than anything, both from managers as well as the individuals that a leader managed. We like both top-down references as well as bottom-up references. Ultimately, we look for executives as leaders of people, so experience and track record of how a leader manages people and how he or she manages up is extremely important.
What are your onboarding best practices to ease the transition between companies?
We hope the new leaders of our companies get inundated with as much information as early and often as possible, participating in meetings on day 1 and integrating them into the workflow of a business. With that being said, we want that period of time to be reserved for listening and learning; a little bit of walk before you run. It is difficult not to fall into the trap with a new leader of sprinting towards some company objective or goal, but if you are hiring talented leaders, you want them to be able to weigh in on if we are even running in the right direction in the first place.
What do you think is the greatest cause for turnover?
We think the greatest causes of turnover, especially in new hires, are not some of the most obvious, like compensation or culture clashes. What we see as the greatest cause is not being crystal clear on expectations of the job requirement. It's critical that the preparation for a new hire includes spending a significant amount of time on the job req, roles and responsibilities, as well as making sure the board and leadership team are rowing in the same direction in terms of what will be asked of a new leader or employee. We find that it is this misalignment of what a candidate believes the job is versus what it actually is that is the biggest cause of turnover.
What do you look for when partnering with an executive search firm?
The key word in the question is 'partner.' You have to take the viewpoint that your executive search firm is not just a service provider but someone that will work collaboratively with you to build the best organization possible from a talent perspective. At the stage we invest in (early stage, growth stage businesses), many of our leadership teams don't have significant experience working with an executive search firm, so it is a learning process. We don't just want our executive search firm to identify great candidates and get to an offer as quickly as possible. We want help with that initial leg work of designing and implementing an effective process. The key for us is a partnership mentality with a great executive search firm.
What is the biggest issue on your plate in regard to hiring?
Given the incredibly tight labor market we've been in for the past several years, access to great candidates has been a challenge, but it always will be. We live in a competitive world. For our early-stage businesses, speed is the most challenging aspect of the hiring process. Given the way we like our companies to hire, the importance of culture, the importance of clearly defining expectations of the job, and making sure we don't miss on a new hire, it has been difficult to keep up with the pace with which people will meet a candidate and lob in an offer. Ultimately, we're in the people business, and you win or lose based on talent. So, for us right now, speed is the most challenging aspect of the hiring market.
Medical Cannabis Practice Leader, Max Resnik, recently interviewed Stephanie Daley, VP of Market Expansion at Wana Brands, as part of our Thought Leader Interview series. Max and Stephanie discuss business acquisitions, the expedited growth of Wana Brands, cannabis misconceptions and the future of the cannabis market. Watch the full interview in the video below.
Max Resnik, Medical Cannabis Practice Leader at Direct Recruiters, had the opportunity to connect with Joe Wentzell, VP of Revenue for Cure Solutions, during MJBizCon in Las Vegas. Together, they discussed retail strategies in cannabis, how Joe made the industry leap and the pandemic's impact on the space. Check out Joe's insights in this latest Thought Leader Interview on the cannabis space.
Cure Solutions is a multi-state management company operating in the medical and adult use cannabis space. Currently operating retail, cultivation, and processing facilities in Colorado, Pennsylvania, Ohio, and Oklahoma.
Joe Wentzell, VP of Revenue for Cure Solutions
You came into the cannabis industry from the bicycle world. What's it like navigating this space and how are things different?
There are some important similarities between the two industries. I came into the cannabis industry through retail and bicycle retail specifically; both industries have an extremely passionate employee and customer base who are often choosing these products to improve their health and wellbeing. And even though employees in both industries are subject matter experts, often, customers and patients are so well-informed that they can give our employees a run for their money. Recruiting, developing, and maintaining well educated and enthusiastic employees in retail is often a challenge.  My prior experience leading large specialty retail teams in the bicycle industry was helpful in navigating that challenge.
Did you experience customers trying cannabis for the first time during the height of the pandemic? What was that like?
Prior to the pandemic, we provided a physically close and high touch retail environment where our employees could answer questions and spend time with patients, especially new patients. Once all of the social distance measures were put into place, we lost a lot of that opportunity to educate. We gained a significant number of new patients during the pandemic who only knew the quick transactions of a socially distant shopping experience. It was really exciting, and I think we've learned about all the different ways we can reach people, whether that's through Zoom conferencing to provide education, or through online ordering and curbside pick-up.
In Pennsylvania for example, the regulations require that the first point of contact a patient has is with a pharmacist. Pre-pandemic we were limited by how many patients could get time with a pharmacist.  When the state allowed for remote consultations we were able to double the amount of consultations each pharmacist could have in a given day.
As to patients trying cannabis for the first time during the pandemic: that has been an important theme for us throughout the pandemic. We met a lot of new patients who turned to cannabis to help them deal with some of the challenges that the pandemic imposed on us all, particularly in the early days. And one of the most important things we were able to do for these new patients was meet them where they were in their personal cannabis journeys. For instance, when talking about potency. As you know, many people believe that higher THC in a product means higher quality. But when we're talking about patients who are new to cannabis, that's just not true. For new patients, generally speaking, less is more. I think the worst thing you can do for a new patient is sell them a product that's too strong, and then they have a negative experience and don't get the relief they're looking for, and then conclude that cannabis is not part of the solution to their challenges. 
How do you approach a customer in Ohio, who's a patient, versus a recreational customer in Colorado? Is the strategy different?
Yes, absolutely. It's the difference between patients and customers. You have to understand where they're coming from, and what their needs are. They approach cannabis differently, starting with how they even find the brand or the dispensary they choose to support..
I want to note that Cure, at its heart, is a medical cannabis company, from its roots in Colorado in 2009. It's our belief that if you treat all patient / customer interactions from a health and wellness perspective, you won't go wrong. Starting with that mindset is who we are and from there each interaction begins with understanding what the patient's current knowledge of the products is, and what it is they are trying to achieve with the products they purchase. Getting to the essence of those questions requires people that are willing to work hard and take the time to listen to the customer. In other kinds of retail, salespeople are taught to maximize the value of every sale. But that's not always the right thing to do, and so sometimes we have to work with new staff to unlearn that lesson. To succeed, we have to earn our patients' trust every time they visit us. And that's hard, but it works!
With that in mind the challenge isn't so much treating medical and recreational customers differently, it's trying to scale processes in states that have drastically different regulatory environments. To solve that problem, it requires a lot of hard work and finding small opportunities to replicate processes. There's not as much opportunity to be efficient, therefore, It requires more time and more people to operate in each of those states than would be required in a traditional multi-state retail environment.
What do you make of where the space is today and maybe where we are at the next MJBizCon?
The pandemic marks a turning point for cannabis. To me, the fact that dispensaries around the country were immediately designated essential businesses reflected a fundamental shift in how the public and our lawmakers view this industry. Beyond acknowledging that cannabis industry workers are essential to their communities, at a time when public health was top of mind for everyone in America, access to safe, regulated cannabis was at the heart of our states' public health strategies. I think that our industry's track record of safety, compliance and patient care over the past two years have done more in service of broadening access to cannabis than any ballot measure ever has.
To my earlier point about educating new patients, going forward, I think there's a lot of opportunity for educational platforms to help brands engage directly with patients as well as dispensary employees. And I think that the pandemic really gave us an opportunity to explore those in more detail and more rapidly than we may have done prior to the pandemic . At Cure we are now merging some of the high touch shopping experience with the efficient and convenient shopping experience that emerged during the pandemic. As a vertically integrated operator we also recognize the need to get product and brand information in the hands of many employees that may not necessarily work for one of our dispensaries but who nonetheless need to have an in-depth understanding of our products. The fact that we are here talking today shows how far we have come since the start of the pandemic.  Next year the pandemic will hopefully be in the rearview mirror and we will see the benefits of combining the lessons learned during the past two years, the growing acceptance of cannabis in our culture and in our politics. The future is bright and it's exciting to be a part of that evolution.
You're relatively new to the space. What would you tell someone who wants to get into this industry?
I think this space has so many opportunities for people who have experience in other worlds. There's a lot of different ways of approaching a multitude of challenges that we face every day. Grab onto one of those challenges and come prepared with a solution for solving it. I think that if you can show you can think flexibly and bring some experience that we haven't thought of yet in this industry, then there's a place for you. That's for sure.
Max Resnik, Medical Cannabis Practice Leader at Direct Recruiters, had the opportunity to connect with Ron Basak-Smith, CEO and Co-Founder of Sana Packaging, in Las Vegas during MJBizCon. Together, they discussed sustainability in cannabis, how Sana Packaging is leading the charge and how Ron views the potential for federal legalization of cannabis. Check out Ron's insights in this latest Thought Leader Interview on the cannabis space.
Sana Packaging is a sustainable packaging brand that designs and develops cannabis packaging for a circular economy using plant-based, reclaimed, and recycled materials.
Ron Basak-Smith
CEO & Co-Founder
Sana Packaging
Ron, what drove you to launch Sana Packaging?
I've always grown up outdoors. It's been a huge focal point in my life and place of peace, happiness and enjoyment. And so, the current world we live in it seems like there's environmental issues all around us. Being a human being on earth, going around and seeing the waste that I, myself, create and all the products I consume, and we all consume, there's just not a way that properly manages that.
And so, the cannabis industry being another place that I'm very passionate about – the cannabis plant has been super helpful to me – it was just combining those two passions. I was able to approach my co-founder with this concept at the University of Colorado Boulder, and from there, we were able to build the business. The cannabis industry has been super receptive to better packaging, more sustainable packaging.
What makes your packaging different?
There's a big difference in the cannabis industry around the types of packaging available and can be used because of regulations around child resistance. And then each state has various rules around opacity, wall thickness, etc., and so first we had to design packaging that meets the needs of the plant, the consumer, and then we try to pick material types that help support the faults that we see within each system.
For example, we see recycling. Everyone's trying to recycle, right, but we don't have enough companies using recycled content, and that's a huge factor leading to the ocean plastic we see. So, we try to then support recycling industry by using ocean plastic to manufacture products. By doing that, we're hoping that the recycling system in the U.S. will be effective basically in managing these materials. However, we're going to need companies to manufacture products out of it. So, there's this oversupply of recycled material and this under-demand of people buying recycled content. And that's really where we come in. We believe that industries can help support that.
What can we do better to help this cause of sustainability?
Try to localize your mindset around sustainability. When you think about all these issues, they all vary from location to location, and that's what's really happening – we're altering the world and different parts of the environment in different ways. What might be great for the air might not be great for water consumption or vice versa. There's all these different tradeoffs that need to be considered when thinking about sustainability, and I think everyone kind of wants the easy fix. But in the world of sustainability there's a tradeoff, so we've gotta start having conversations about what tradeoffs we're making versus what we're perceived to be fixing.
What do you make of the last year for the industry as a whole?
I think the whole event of COVID has shown that people are using cannabis. Whether the world is in a perfect place or a not so perfect place or anywhere in between, that's just a known. I think that was happening whether there was a legal market or non-legal market or decriminalized market. It's just been known people are using cannabis. And so, through the pandemic and seeing it deemed as essential in many areas, that's huge, right? We know that when things are getting real bad, there's going to be a need for cannabis all over the country. That's one huge thing. Also I think it's been a long period of time since COVID started, and I think it's been adoption in the industry. More states opening up, more states maturing and so I think that'll just continue to happen.
Care to place a bet on legalization federally?
I think it's going to take longer. Now, I think there's so many incentives for it not to go federal from each state level, like in terms of their tax set ups and the money being invested at each state level in terms of grow ops, etc., which I assume will change once federal legalization happens. Then, there will be a huge shake up. Some states may win. Some states may lose. Who's incentivized? Who's not? It's going to happen eventually, but it's likely to take several years. Let's see what happens with banking. It's one I thought would've happened already.
April 27, 2021
Direct Recruiters recently had the opportunity to connect with James Lundquist, VP of Consulting Services at PRADCO for a series of Thought Leader Interview questions. He shared insights surrounding hiring and retention in addition to information about PRADCO and the unique services they offer. 
For the past 65 years, PRADCO has helped develop stronger organizations. They are the talent assessment, development, and management company that focuses on learning clients' needs so they can partner with them to make informed decisions that drive their organizational goals and grow their businesses. Direct Recruiters partners with PRADCO as a part of our retained search model in order to provide behavioral assessments to clients searching for key leaders in their organizations. 
Please tell us about yourself and your company, PRADCO.
PRADCO is a consulting firm that provides talent management solutions designed to support our clients throughout the employee lifecycle, from hiring, promoting, coaching, developing, and retaining employees. We have a broad suite of products and services to meet a variety of needs for hiring and development rather than a one-size-fits-all solution. We partner with our clients to understand what their needs are, and then provide customized solutions that will help them develop a stronger organization.
I am Vice President of Consulting Services at PRADCO and work closely with our team to provide the services described above. August will be 10 years that I have been on the PRADCO team, and I have had numerous opportunities to work in all parts of our business. Working at PRADCO has given me the chance to develop as a leader and collaborate with many great people, both internally and externally. I feel fortunate every day that PRADCO took a chance on me when they brought me in and have continued to give me an opportunity to do more.
Briefly describe the process clients and candidates would go through with PRADCO's assessments.
The process depends on the level of assessment chosen by the client. PRADCO's Quick View assessments are simple; they are 15–30-minute online assessments that are easy to administer and produce an automated report with behavioral scores, follow-up questions, and developmental suggestions. Beyond that, our higher-level assessments involve candidates completing a more thorough battery of testing online. In some instances, we interview candidates and ask not only behavior-based questions, but take time to provide feedback on portions of the assessment as well. This level of service includes close collaboration with clients to understand the needs of the role, and the output is a customized report prepared by one of our trained consultants that speaks directly to the strengths and weaknesses most pertinent to the position. View PRADCO's assessments here. 
What are the biggest benefits to conducting assessments for new hires vs. hiring without assessments? Does PRADCO have success metrics and studies to highlight the difference?
There are several benefits to conducting assessments. For one, the more data you have, the better hiring decision your organization can make. In addition to that, the quality of data you obtain through assessments is often better than what comes out of standard interviews. Part of that comes from the fact that PRADCO operates as an objective partner that is simply focused on helping you find the right talent that will fit your organization. When you are part of the organization doing the hiring, there can be numerous competing priorities that can prevent you from remaining as objective as possible, which often results in poor hiring decisions. In addition, our assessments can be used as part of the onboarding process to help new hires get up to speed more quickly, thus providing value throughout the selection process.
We routinely do studies and have a variety of metrics on retention and performance. Often, we will conduct a value analysis after our assessments have been in place to determine what is working and what may need to be adjusted. We typically find that when our clients hire according to the established benchmarks, they are likely to see stronger performance from employees and improved retention. We recently had a client that was struggling to retain new hires at the hourly level. After using our assessments for a year, retention improved by 23%, which saved our client nearly $75,000. In another example, we have a client who used assessments before hiring candidates to go into a year-long training program. We looked at who made it through the training program after our assessments, and out of 200 people that we recommended, 90% graduated. This was a huge success for our client and has numerous implications for the future of how they hire and train employees. Finally, we routinely survey our clients to better understand how they view the assessments and their accuracy in terms of predicting behavior. In our most recent poll, 94% of clients indicated that PRADCO's assessments are highly accurate, along with 93% that reported they are very likely to refer PRADCO's services to someone else.
How did/has the COVID-19 pandemic impacted PRADCO? Has your organization had to pivot or take specific or unique initiatives throughout the pandemic?
Like all organizations, we had to make some adjustments. We were well-suited to go remote which we did swiftly. What has been interesting has been conducting assessments while remote. Now that just about everyone is familiar with videoconferencing platforms, it has been much easier for candidates to use this technology in the interview process. This has been a significant improvement compared to what we did in the past, which often was simply a phone interview. Beyond that, we developed new webinar offerings focused on how to lead remote teams and how to handle the volatility and uncertainty of the pandemic. Those were well received but, otherwise, we didn't have to pivot significantly besides working remotely. As an organization, one of the unexpected benefits has been the level of collaboration we have seen on our team. Whereas in the past we waited and relied on face-to-face meetings, now it is much easier to quickly set up a Microsoft Teams meeting and get everyone together. This has been particularly helpful when it comes to collaboration between our Cleveland and Columbus offices. It no longer feels like two separate offices, but rather like "one PRADCO", and we definitely want to maintain this once the pandemic is over.
Describe PRADCO's service offerings surrounding employee development.
Our service offerings in this space have grown quite a bit in the last several years. Our coaching services utilize a data-driven model to understand strengths and weaknesses and then help participants create a behaviorally based action plan that will yield sustainable behavior change. Often, we are coaching executives to be more well-rounded and effective in their roles. Additionally, we do a lot of work with high-potential leaders to prepare them for future responsibility within their organization. Recently we've developed a much broader suite of learning and development services that are part of our Organizational Development offerings. Our Striving for Excellence: Women in Leadership program has been going since 2010 and continues to be one of our most popular offerings. Another very popular program is our Manager Development program which is designed to help new managers learn the skills needed to be successful and get the most out of their team. Soon we will be launching our Emerging Leaders program which will be a great way for organizations to invest in those individuals that may not be in formal leadership positions but will still benefit from additional development.
Do you have any great client success stories you would like to share?
While we have many great client success stories, some of the best come from individuals I have coached directly. One example that stands out is a GM within a mid-sized manufacturing client that was struggling to turn his business around and deliver the results needed. The outlook was bleak and there was not a lot of confidence from his executive team that things would improve. Starting with our Quick View™ 360 assessment, we helped the leader identify developmental opportunities around driving results, coaching, and accountability. Using PRADCO's guidance, the leader was able to quickly implement more structure within his business which made it much easier to hold people accountable to expectations. By coaching him through difficult performance conversations, he was also able to get the right team in place. After working with him for a year, the business dramatically improved. Not only did his division beat its forecast, but it has also been able to sustain profitable growth over the following year. Just as important, this leader is now more comfortable in his role and gaining much more satisfaction from his work than he was in the past.
What is the best way to retain top-performing employees in your opinion?
The best way to retain top talent is to invest in your people and let them know you value what they bring to the organization. There are a lot of leaders that don't focus much on their employees and view the relationship as more transactional. People are unique and have different needs, and trying to lead them all the same way typically won't work. Many leaders still say to me "I treat everyone the same". While the intent of that is to be fair, it's important for leaders to understand that trying to interact with everyone the same way is not going to work. Instead, spend time with your people and understand what is important to them. Knowing this is the key to unlocking key motivators that will allow you to optimize performance and create a strong working environment where people will want to stay.
What interesting new products or innovations is PRADCO working on?
The two things that come to mind that PRADCO is focusing on are our Engagement Survey and DE & I survey. We have had the engagement survey offering for a while but enhanced it over the last year based on what it measures and what the deliverable looks like. There are a lot of tools out there that can diagnose issues with engagement, but our Engagement Survey goes beyond that by making recommendations for how to improve areas that are low. We now have more flexibility to ask customized questions and to run a year- over-year comparison so that our clients can see the progress that is being made.
Our new DE & I survey is also something I'm excited about. We developed this product to help clients understand how their employees view the organization's efforts as it relates to Diversity, Equity, and Inclusion. After watching social justice issues come to a boiling point in 2020, PRADCO wanted to be part of the solution. Many organizations don't have much insight as to how employees perceive their efforts around DE& I and often simply assume they don't have any issues. Our tool is easy to administer and can help organizations be proactive about efforts they want to make rather than having to be reactive when something goes wrong. If there is a product I want people to use more, it would be the DE & I survey because of all the good that can come from it for our clients and their employees.
The two products mentioned above are aligned with our mission to develop stronger organizations. The strongest organizations will be open to understanding what they're doing well and not doing well as it pertains to engagement and DE & I. Rest assured that employees are thinking about these topics and they're going to expect their employer to take steps to create the best environment possible within which they can thrive.
What is PRADCO's "Why"?
While we all bring a unique "Why" to the team, I can safely say that collectively our "Why" at PRADCO is to be of service and help those we work with be the best versions of themselves. Whether we're helping to ensure that a person is the right fit for a job or coaching a leader through a challenging situation, we want to help. We enjoy getting to know our clients and truly understanding their business so that we can help them meet their goals. Our relationships are important to us and we work hard to ensure that we exceed expectations for our clients as well as the people we develop. I can confidently say that everyone on the PRADCO team embraces this mindset which is why we have been in business for over 65 years and are still going strong.
April 22, 2021
Medical Cannabis Practice Leader, Max Resnik recently interviewed Allison Benedict, Director of Procurement at Copperstate Farms as a part of our Thought Leader Interview series surrounding 420, her role at Copperstate Farms, the company's famous Snowflake cultivation facility and how to break into cannabis. Watch the video below for the full interview.
Max Resnik, Medical Cannabis Practice Leader at Direct Recruiters, had the opportunity to interview Drayten Howell, Founder and CEO at indacut, for a series of questions surrounding how he got his start, the cannabis industry and the expansion and success of his company.
Indacut aims to bring knowledge to the therapeutic benefits cannabis offers consumers. They want to break the stigma surrounding cannabis and give clients a natural and effective remedy. With exclusive selections, friendly staff and quality, lab-tested products, clients receive nothing less than a rewarding experience. Indacut is your premier cannabis delivery service.
Drayten Howell
Founder & CEO
indacut
How do you go from college basketball player to one of the youngest cannabis industry entrepreneurs in America with the launch of indacut?
It has definitely been a rollercoaster of a ride. My mom and I have a close relationship. She supports me 100 percent. It was just her and I growing up. There was a time when things weren't as optimistic, when we lived in a hotel. My dad was in the system, a victim of the drug war.
My freshman year of college, I got a job, and she was livid. "Why would you want to work for somebody? I raised you better, and I raised you to be your own boss. You've seen what I went through," she said. I told her I wanted to leave my scholarship behind, and she was hesitant at first but then it was a no-brainer to her. That stuck with me, so I showed her my business plan and what I wanted, and it was a no-brainer. I am forever blessed. I did my property search from my dorm in college and found a facility from my dorm room. I used the street view on the map, and the hotel we used to live in was behind it. It is humbling because it is a reminder you are one decision away from going back. It's a testament to your goals that you can do anything you put your mind to, no matter the circumstances.
To be fully honest, I was oblivious to what was going on in the cannabis industry. After meetings, I had to read up on regulations for the next 2-3 hours to get caught up. Fake it till you make it. Athletics played a part in the transition. With me being competitive – and it's a competitive market – the discipline athletics instilled in me has made it easy to walk in and go after a plan, execute and get a team around me to help me do that. Since I was able to play point guard and quarterback, the leadership roles transition into being a young CEO, helping my team and getting into these other markets.
How important is your relationship with your mom?
My mom has done 700 deliveries herself. When I trained her, I had to do it in a different way because she has a rare brain disease, but she brings so much to the table when I am away. She does things for us every day and is a big part of my business. We are solely expanding in-house. My mom sold her rental house for us to operate in to start, and we are operating right beside a hotel we were living in. My mom works with me every day. It's pretty easy with her right by my side.
What are some of the biggest challenges you've faced since starting your delivery service?
One is getting people's attention. Marketing strategy is very important, and in the beginning, we didn't have a lot of capital to run typical SEO ads and pay for premium listings. The second challenge was access to banking. It's very hindering when you do enough volume and scale business up (but still can't access capital). We have been able to scale up, so banks are inviting us to open an account with them now. Third is growing pains. I had no mentor. The market is new to everyone and no one is an expert. Dealing with curves and punches the regulators are throwing at us and expecting us to abide by is a challenge. It is both an advantage to us and disadvantage. It keeps operators out who aren't serious.
Is it fair to say the COVID-19 pandemic helped spur your business? If so, what impact did it have?
COVID has been a blessing and curse. We launched in the middle of the pandemic, and then we were deemed essential. We launched on 4/20, and everyone in California was full-go in a stay-at-home order, so that helped us. We capitalized and provided customers with great experience, quality products and we make them feel at home. Especially during hard times, the least we can do is bring some joy to people and bring quality product at a fair price. This is medicine for people and a getaway, and it's at an all-time high with all the uncertainty. We take it seriously and work with our software to create a great customer experience through texts to consumers and communication throughout the process of the delivery. It has set us apart in California right now.
"Why would you want to work for somebody? I raised you better, and I raised you to be your own boss. You've seen what I went through."
Racial disparities in ownership in the cannabis industry are well known. What has this journey been like for you?
I have to prove myself. During this time with Black Lives Matter and the awareness rising, people have given me a chance and I'm able to lock them into our loyalty program because we make them feel like family. I became a consumer of my own business and put how I would want to be treated at the forefront. At the end of the day, everyone is human and all have things they are going through. So, the least we can do is be nice to each other. The disparity in this industry, every city and county has to have some sort of social equity program going through this. I'm working with a social equity applicant in Michigan. One thing I've come to understand is that each program should have their own sets of requirements geared towards social equity applicants, especially as it pertains to capital raises. Only people with money can get into this industry. The playing field needs to be leveled a little, especially for people disproportionately affected by the drug war. There needs to be appropriate changes to benefit the people who put this industry on their back when it wasn't a legal and essential business.
What advice do you have for other Black entrepreneurs?
My advice for black entrepreneurs is keep going. You have to keep going. If you run into a 'no,' you have to break the wall down. It's tough to process, and we aren't used to having to go through this. Keep going, roll with the punches, persevere and you'll reap the benefits.
And what in the industry must change?
Overregulation needs to change. As a delivery service, I should be able to build SOPs and what I want out at a specific time. When there is a high-volume base, the cap on what we can have on a truck is limiting. They also make the hiring process so hard, so we have to wait two weeks to hire someone. No other industry has those holes and handcuffs like we do. We are overtaxed, overregulated and we have no access to banking, but we have to wire money to the bank to pay the state taxes. It's hypocritical. They're doing it because people lobbied.
You have your sights set on Michigan. What plans do you have in The Wolverine State?
I chose Michigan because it's a new, emerging recreational market. Secondly, my buddy went to school in Michigan, and we are ultimately opening a storefront in Big Rapids next to Ferris State University and offering delivery into Grand Rapids. He saw what I was doing in California, and I saw the players in Michigan running the show. I thought I could find my little piece of the pie and bring my skill set from California and offer it to consumers in Michigan. My business partner Marielle Johnson and I talked for a couple of weeks and decided this is something we should do. Mari is my Social Equity Applicant, and his story is amazing. We found a property and got active on the licensing process. Fast forward and now we are about three months from getting our license. We finished pre-qualifications to meet state and local regulations and are about to break ground for construction. We have a great design group for the dispensary. We want it to be free flowing like an Apple store, so we are able to educate the customer. It's important to me because consumers are so dedicated to THC percentage, but the plant is beautiful and provides so many different qualities. I want to push education and interaction within the dispensary so customers can feel comfortable, provide fast checkout and bring some of the California feel to Michigan.
The dispensary will be running deliveries. It will be the same model as California in Michigan. Once they loosen regulations, which I think they will, I'll get a leg up servicing Grand Rapids.
Max Resnik, Medical Cannabis Practice Leader at Direct Recruiters, had the opportunity to interview Chris Joseph, President at WYLD, for a series of Thought Leader Interview questions. The interview includes thoughtful responses surrounding challenges in the cannabis industry, the best ways to break into the space, as well as post-election insights.
Based in Portland, Wyld is Oregon's leading cannabis edible brand. Wyld creates products infused with real-fruit ingredients & flavors that embody the true Pacific Northwest culture.
Chris Joseph
President
WYLD
What are the origins of WYLD? And how were you and your team able to take it from its earliest stages to being dubbed "The Edible That Devoured America" by Forbes?
WYLD started with a simple vision, to create a high quality edible that is consistent and reliable. We noticed a lack of brands that fit that criteria in the market. There were unprofessional looking products that lacked consistency. We knew we could do better and were determined to deliver a brand consumers could trust. Coming from the liquor industry gave us an advantage. We had experience in a highly regulated industry - marketing, sales, and manufacturing. We put together a small team with global ambitions and took over one state at a time. We are big believers in going deep before going wide.
We are disciplined and focused on growing WYLD brand to a point that is bigger than ourselves. This brand stands for much more than a consumer packaged good. We want to use it as a tool and showcase how business should be done. Reinvest in your community, employees, and make a global mark.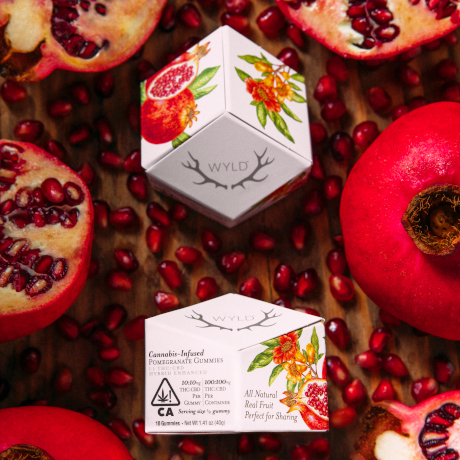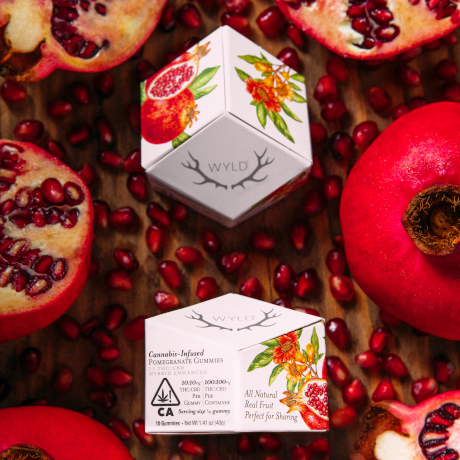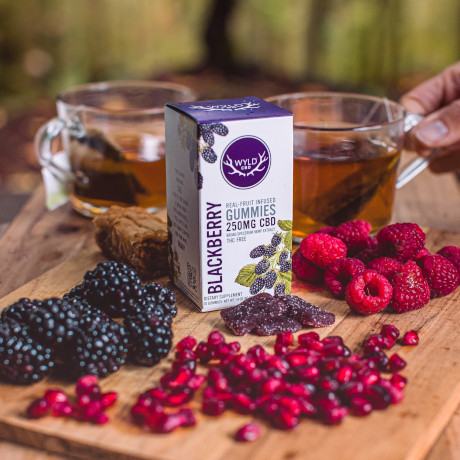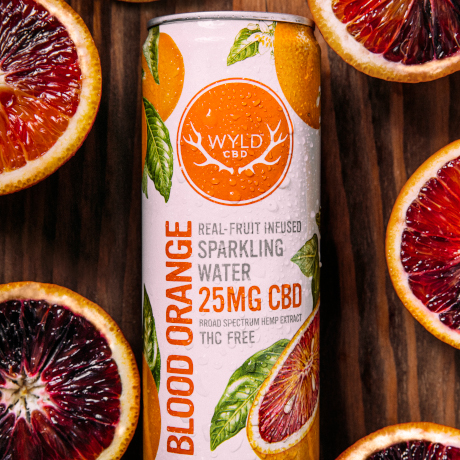 You weren't always in the cannabis space. How did you find your way in?
We started in liquor. I founded a spirits company, Wild Roots, in 2012. It helped coming from a highly regulated and over saturated industry. Being part of an industry that is being legalized for the first time is exciting. It was an opportunity we did not want to slip by. That was one of the main reasons why we started WYLD. That and to create a high quality, consistent edible that consumers could rely on.
How has the COVID-19 pandemic impacted WYLD's company operations?
We were fortunate in that our executive team was already set up to work remotely, which in some ways gave us a head start on work life in a digital world. Of course, we still had and continue to have employees on the production and operations side who need to work in-person at their respective sites. We had to learn how to make adjustments, including developing different production teams to make certain that our operations could continue. For example, we might have Production Team A followed by Production Team B. We've also implemented enhanced cleaning practices and worked to make sure our employees are operating with good habits.
We saw a clean sweep of ballot initiatives on Election Day, as well as a change in administration. What's next for cannabis?
Decriminalizing cannabis. That is what we want most. It is what is right and what should come next for this industry and country. It is long overdue.
What are the biggest hurdles still facing our industry?
Banking and setting up operations in each state. We don't have the same benefits as other companies do in regards to banking and credit. It can be a struggle to balance growth and cash flow. Also, setting up operations in each state, rather than having larger production facilities and fulfillment centers is an added step we are forced to take. Regardless, we find ways to make it work! We understand those are the rules and we follow them and focus on growing our brands the best way we can.
We hear from people every day who want to get into the space. In your opinion, where's the best place for them to start?
Start small and grow from there. I have seen a lot of people invest significantly in the industry just for them to miss. That can be an extremely costly mistake. Build a localized concept that has scalability and continue to grow as the concept is proven. You don't need to create a national / global brand right out the gate.
Also, focus on what consumers would enjoy and what you love doing, not what looks good on a spreadsheet. If you are only focused on spreadsheets it is unlikely you will ever get out of them.
Lastly, sometimes the route with the most resistance, is the one with the most reward. Don't be afraid to be vulnerable and innovate.
November 16, 2020
Max Resnik, Medical Cannabis Practice Leader at Direct Recruiters, had the opportunity to connect with Caroline Murphy, Director of Operations at greenbox Robotics, for a series of Thought Leader Interview questions. The interview includes Caroline's insights on the state of the cannabis industry, the innovation of greenbox Robotics, along with post-election reactions from greenbox Robotics CEO, Zack Johnson.
Manufactured in the United States, greenbox is the first fully automated CBD kiosk. From the moment we step out the door, our daily lives are simplified by the wonders of modern-day automation. Whether it's pre-ordering your Starbucks on your phone, printing your plane ticket at an airport kiosk, or simply ordering your groceries online, automation is the grease that keeps this high-paced world spinning. So why should buying your CBD be any different? greenbox Robotics has harnessed the most sophisticated automation technology to make your buying and selling experience fast, easy, and way ahead of its time.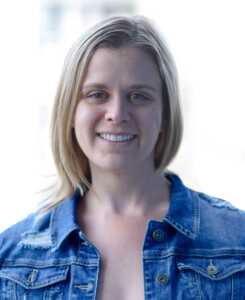 Caroline Murphy
Director of Operations
greenbox Robotics
How did you find your way to the cannabis industry?
The concept of the greenbox robot was conceived by Zack Johnson, while he was waiting in line at Erba Markets in Los Angeles to purchase the same products that he gets every time he shops: cartridge, eighth of flower and a couple of pre-rolls. While waiting in line, he was pondering how there could be a way for him to get in and out of the shop quickly because he knew exactly what he wanted. That was the problem he wanted to help dispensaries solve.
Shortly after, our greenbox robot was built specifically to dispense cannabis products and made it more efficient for customers to pick up their favorite products at their local dispensary. Our main focus has always been to provide education surrounding the products stocked in the robot in addition to finding a quicker way for customers to checkout. Little did we know the potential of our machines would expand much further than selling cannabis in a dispensary.
We want to help the world positively incorporate plant-based wellness products into their daily routine. We provide a retail outlet for easier access to products commonly purchased, such as cannabis and CBD. Greenbox's goal is to promote the use of plants and alternative therapy products which we call modern wellness.
greenbox is more than just a kiosk. How is it also a data hub?
We are constantly collecting data, from seeing what types of products are purchased, to who is buying them. Our favorite feature of greenbox is the ability to shop by desired effect or by product category. The greenbox desired effects collections include drift & dream, beauty & pleasure, relief & recovery and relaxation. If a customer chooses to shop by our "drift & dream" desired effect collection, they will find the products that we would recommend for sleep and end-of-the-day relaxation.
Another feature that makes our greenbox robot unique is the brands can market their products directly to the consumer to ensure the most accurate information is available. We list everything you would want to know about each SKU on our Product Pages, which display an image of the product, product details and description, along with onset time and ingredients.
Additional ways we collect data are through our tradeshow mode, which is a valued feature of our robot. In tradeshow mode, we ask our customers a few questions about themselves and their CBD experience, along with their email address to release a free CBD product of their choice. This data has allowed us to maximize the potential of our outreach by collecting this information.
What challenges do you face?
Each industry comes with its own challenges. To sell cannabis in a legal dispensary, staying compliant within the state's regulations is always our number one priority. This requires daily maintenance by restocking the robot with the necessary inventory and making sure the customers are successful while using the robot.
A challenge we have faced in the CBD industry is the product menu being dependent on the approval of the host location. Big surprise! Certain products are not allowed at specific locations due to a lack of regulations on hemp-derived CBD products. For example, we found hemp flowers or concentrated hemp products, such as vaporizers, were not allowed to be sold in our robots due to difficulties getting these products approved.
Aside from federal legalization, what are the biggest obstacles facing the cannabis industry today?
Staying compliant within the state's rules and regulations is a challenge that we all face in the cannabis industry. Our focus at greenbox is normalization within the cannabis industry by promoting modern wellness and alternative plant-based products. Our company was started to help the customers that shop daily get in and out of the dispensary quickly but has proven to be a repeatable business model for pop-up stores in convenient locations to moderate their CBD transactions. We have placed our robots in locations such as 7-Eleven, local shopping malls, retail locations, apartment complexes and have seen different levels of success for certain products in various parts of the country.
Of course, with the conversation leading to federal legalization in the future, we believe greenbox will be a safe and sustainable solution for providing alternative medicine in beneficial locations. Right now, we are on the right track with being able to test various locations nationwide. We are finding the sweet spot for our CBD Robots is located in apartment complexes due to the COVID-19 pandemic. Everyone is staying inside their homes, and with a high-rise apartment complex, this is the perfect addition as a vending solution.
We hear from people every day who want to get into the industry. In your opinion, where's the best place for them to start?
You can never do too much research before diving into a new industry, and in our opinion, that is always the best place to start. Your research needs to start with having a comprehensive understanding of the cannabis plant from seed to sale.
Always consider the ancillary opportunities in the cannabis industry such as accounting, legal and marketing just to name a few. When you are ready for an interview, a great way to be prepared is to have an understanding of the basic terminology used in the cannabis industry. There are many roles to be filled in the cannabis industry, and as more states are moving forward with recreational cannabis, numerous opportunities are becoming available!
What did you think when you saw each of the cannabis ballot initiatives pass on Election Day?
"CLEAN SWEEP! I am thrilled with the progress of cannabis reform across the country. This plant has so many wellness benefits and needs to be more accessible across our nation. It's time to legalize cannabis at the federal level so that we can bank like other industries, operate across state lines like other industries, and most importantly amend non-violent convictions for possession of cannabis." - Zack Johnson, CEO
Direct Recruiters and Ashley Gannon, Executive Recruiter, recently had the opportunity to connect with Rich Hall, VP, Proprietary Product Sales at Ingenia for a series of Thought Leader Interview questions. Mr. Hall shared insights on the plastics and flexible packaging industry, how Ingenia has dealt with the COVID-19 pandemic, and his personal career in the industry.
Rich Hall
VP, Proprietary Product Sales
Ingenia
Please tell us about yourself and your company, Ingenia.
Ingenia was founded 34 years ago in Brantford Canada by John Lefas and the company is still privately held with John as the CEO. We currently have 5 manufacturing sites – 2 in Canada, 2 in the US & one in KSA with continued focus on expansion. Our business is split into 2 divisions – the Primary Division services resin producer post reactor needs with custom compounding, grinding, research and product development support and our Super Blend technology. The Proprietary Division that I am responsible for services plastic processors with our White & Black concentrates, Additive Masterbatch formulations and our Superlink cross-linkable rotomolding compounds. My background is in Sales and Operations management – much of it in Plastics Distribution.
What led you to pursue a career in the Plastics industry?
I really had no intention to pursue a career in plastics – but had an opportunity to join a plastics distributor in Detroit, MI after graduating from Walsh College in a management training program and progressed through operations management and into sales and then sales and senior management roles.
What or who has motivated and influenced you to be successful in your career? Have you been involved in mentorship throughout your career, whether being mentored or mentoring others?
I was fortunate to have some great mentors that challenged me and shaped my career path through very diverse roles and career opportunities - including Dan McGuire of General Polymers and Michael Rademacher while at Ashland Chemical.
How did/has the COVID-19 pandemic impacted Ingenia Polymers? Has your organization had to pivot or take specific or unique initiatives throughout the pandemic?
We have been fortunate that much of our Proprietary Divisions focus is in flexible packaging which has been very strong in 2020 because of Covid 19 – especially in food packaging. Our "heroes" in our manufacturing plants have been able to keep running safely and at a high level while our sales and customer service teams have learned to adapt to work remotely and support our customers with exceptional service. 2020 will be another record year for Ingenia.
Describe the ways you and the leadership team have been keeping your teams engaged and motivated throughout 2020.
We were able to understand the impact of Covid 19 quickly and get in front of the curve to keep our employees safe, our plants running and provide high levels of service to our film customers – many who have had very strong demand in 2020.  We have successfully adapted to using more technology for both customer and employee interface and have "over-communicated" to insure alignment.
What challenges do you expect the industry to face in the next 3 years?
Our biggest challenge in the Plastics industry is sustainability and balancing public perception with the value that plastics provide. We need a much-improved focus on the collection and reuse of post-consumer plastics and it is rewarding to see the public and brand owners supporting those efforts.
What interesting new products is Ingenia Polymers working on?
Ingenia has a Research & Development team led by Zach Charlton – our Chief Technology Officer who are very focused on creating new products especially in the area of sustainability through our INCIRCLE product family made up of INABLE (recycle friendly), INHANCE (support recycle with enhanced properties) and INBIO (biopolymer based products).