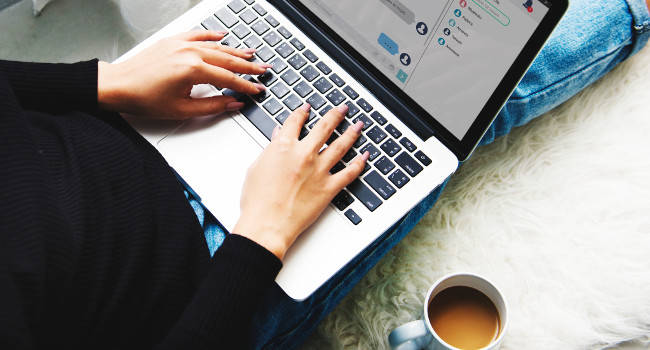 Healthcare and Blockchain: What's the Impact?
By Mike Silverstein, Managing Partner of Healthcare IT & Life Sciences
In spite of modern technology, data breaches remain a pervasive threat to business. With time, security hacks have become more frequent and more severe. To combat this growing threat, corporate America has begun to implement blockchain technology to provide advanced security measures. The healthcare industry is realizing the benefits of blockchain as well.
Facebook, Marriott, and British Airways were a few of the recent victims of catastrophic security hacks. The impact of such breaches can be felt for years and costs the company millions of dollars to repair.
In addition to social media platforms, hotels, and airlines, many hospitals around the country have been impacted by ransomware, misconfigured cloud storage, and phishing emails. No industry has been spared from the damage of security threats.
According to a recent study conducted by IBM and Ponemon Institute, the cost of a data breach in a major company averaged $3.86 million in 2018. But for the healthcare industry, that dollar amount can be even higher. On average, hospitals and medical facilities pay $380 per single compromised patient record, which is 2.5 times the global average when compared to other industries.
Birthdates, social security numbers, and payment history are a few pieces of information included in patient medical records. Given the sensitive nature of patient records, healthcare's privacy practices have remained complex and highly regulated.
As noted by Mayank Pratap in a recent article discussing the opportunities of blockchain technology, maintaining patient information is an important part of providing quality healthcare. However, this has been complicated by federal rules and regulations. "The major issue in providing quality healthcare services is the gap between providers and payers. The dependency of middlemen in the supply chain makes it even worse," said Pratap.
The current healthcare systems manage patient data in an outdated, uncentralized method. It causes information to be inaccessible and inconvenient to providers requiring the information. Frequently the lack of an efficient data management system prevents medical facilities from providing high-quality services.
Beyond privacy and security, outdated systems make it difficult for the doctor to diagnose and create a barrier for clinical trial reporting. Nearly half of clinical trials in the U.S. are unreported and up to 40% of healthcare provider data records are filled out with errors or misleading information. Clearly, these results reveal the need for improvement.
Blockchain has recently been introduced as a suitable solution. Using a centralized ledger that can be accessed by those requiring the information provides convenience and security. Blockchain was originally developed in 2008 as a core component of the digital currency, 'bitcoin.' Those outside of the digital currency space may be skeptical of how the technology could provide benefit to hospitals. However, the benefits of blockchain can be applied to any chronological record. At its core, blockchain is a "database that is shared, replicated, and synchronized among the members of a decentralized network." The distributed ledger records the transactions of the members within the network.
5 ways blockchain can benefit the medical industry
So, what improvements can healthcare facilities attain from a distributed ledger? Let's discuss 5 ways blockchain can benefit the medical industry.
1. Secure patient records

In a recent Forbes article, Jack Liu, CEO of ALLIVE, discussed using blockchain as a way to efficiently maintain secure records. "If patient records are recorded and stored in a blockchain-based system, they are secure and unalterable. Patients can grant permission to healthcare providers to access those records and to package new records into blocks that will become part of a permanent history of that patient."
Blockchain eliminates the security threats that exist with traditional record keeping. Records entered into a blockchain are not held locally and therefore prevent many of the data thefts.
2. Accurate patient records
Human error along with many other factors can lead to mismatched or duplicated records. But with the centralized ledger provided by blockchain, all data is tracked to a single longitudinal record. Each patient's record is attached to one unique patient identification.
Beyond making the job of record keeping more efficient, this allows the providers to deliver improved care. A longitudinal record allows the medical staff to compile lab results, treatments, and other pertinent medical histories.
3. Improved supply chain management

Managing a medical facility's physical product supply can be a logistical burden. Blockchain improves the supply chain management by monitoring an organization's product supply. It helps healthcare facilities track cycles, detect delays, prevent waste, and even manage supplier contracts.
4. Reduction of insurance fraud

Insurance fraud is a major concern in healthcare. Healthcare fraud costs the U.S. $68 billion annually. One of the unfortunate results is increased healthcare insurance costs.
Blockchain allows claims to be automatically verified where the network agrees upon the way a contract is executed. The validation-based exchange of blockchain results in fewer errors and less fraud.
According to Jack Liu, "A blockchain environment can eliminate a large portion of this fraud when providers and patients must enter their information and data to be verified, recorded and stored and health insurance companies must have access to that data."
5. Improved data collection of clinical trials

It takes 12 years, on average, for a drug to receive approval. The research is often conducted in decentralized means making the data collection difficult.
Clinical trials are another area of healthcare that would benefit from blockchain. "Blockchain would mean that results of clinical trials can be securely consolidated and efficacy demonstrated," Liu said.
Blockchain provides many obvious benefits to healthcare. But with any innovation, there will be resistance before widespread adoption. If the previously mentioned benefits are any indication, we could see blockchain changing the healthcare industry in the next few years.