By Rachel Makoski, Director of Food & Beverage Processing and Foodservice E&S
Finding a great culture fit for the organization has become a critical factor in the hiring process. Studies have shown employees who fit the company culture increase employee engagement and add value as individual contributors as well as team players. As we all know, engaged employees also are more likely to stay at the company. Gallup's State of the American Workplace Report stated that highly engaged business units achieve 59% less turnover.
Many companies, including some in the food and beverage industries, look for culture fits over someone with skills for the job, because skills can be taught, and culture fit cannot.
Organizations have gotten creative over the years to measure culture fit. While standard methods used still apply including performance-based interviews, fit testing, and social media networks, there are unconventional methods to assess a job candidate's cultural suitability that should be considered.
Some companies have tried an interesting technique; after initial phone interviews, candidates are invited to spend about a half of a day working alongside the team. This experience can show both the hiring manager and the candidate how he or she will fit into the culture. While this may not be possible for every company to attempt, it is important to make the process human and collaborative, introducing the candidate to his or her potential team or taking candidates to coffee or lunch. According to the Wall Street Journal, some employers are even asking potential employees to take jogs or lift weights with them during job interviews.
Zappos, an online shoe and clothing shop based in Las Vegas has been known to use unconventional interview techniques to measure for culture fit. For example, they do what they call 'social testing,' which is the process of candidates meeting with multiple Zappos employees, typically at a department or company event. In addition, Zappos hiring managers make it a point to ask the candidate's shuttle driver from the airport, receptionist, or personal assistant how he or she was treated to determine whether or not he or she should be hired. Lastly, Zappos is known to offer $3,000 to new employees to leave the company. Why? Because candidates who are willing to take that offer are quickly identified as a bad hire for Zappos anyway.
Another common method is to ask interview questions that are out of the 'norm.' For example, "If you were an animal, what kind would you be, and why?" or a brain teaser, such as 'What would you do if you found a penguin in the freezer?" and "If I walk by your desk at 5:30 PM, what will I see?" These questions are meant to test candidates' ability to think on their feet and take a glimpse into whether a candidate will fit into the organization or not.
What these companies are showing us is how important hiring for culture fit really is. While skills to get the job done are important, finding candidates who are a culture fit for your organization is vital. Companies who focus on building a team that is strongly engaged will positively affect the organization and success will follow.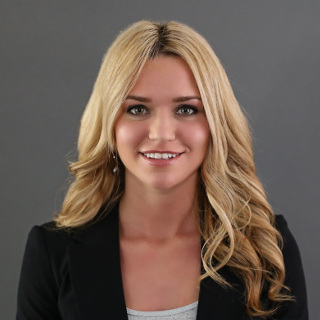 Rachel Makoski
Director of Food and Beverage Processing and Foodservice E&S
440-996-0871
rmakoski@directrecruiters.com
January 30, 2018
By Rachel Makoski, Director of Food Service Equipment and Supplies
You've landed your ideal candidate. The offer letter is back, notice has been given and you'll see them on their start date, right? Wrong. Nabbing a key player is only part of the battle. The real challenge to any organization is keeping him or her engaged until the start date and ensuring a robust onboarding process to mitigate the chance of anyone else swooping in with a more enticing opportunity or their current company dangling a counter offer in front of them.
You've just spent a considerable amount of time interviewing and negotiating to get this person on your team, and with the average cost of hiring a new employee in the tens of thousands, it's worth ensuring that they aren't going to jump ship before they even come aboard.
The time between the offer being signed and the end of the candidate's first six months is crucial to employee engagement, retention and overall job satisfaction and productivity. So, what can you do to ensure that your new hire not only shows up day one, but is excited to be there and doesn't pick up the phone when recruiters are calling?
Once the offer is signed, the next step is for HR to reach out to get all of the necessary paperwork filled out. This should not be as simple as just mailing them a packet of information. Set up a skype call with the new hire, and learn about them. Rather than laying out what your company offers, find out what's important to the new hire and focus the conversation around how the organization excels in those specific areas, then of course bring out the basics if they aren't covered by that point. Immediately create open lines of communication, understand how they are best managed and how they've handled conflict or issues in the past so that in the future, HR is prepared to facilitate an atmosphere where they feel comfortable and confident bringing concerns to your attention. There are many situations where an employee is unhappy in their current role and the employer has no idea until they put in their notice. You want to preempt the situation by ensuring that you're working with all of the information from the get-go.
The next step should be a welcome package. Maybe it's as simple as a t-shirt or a mug with the company logo. Or, perhaps they're working remote and it's heartier to enable their home office. Just something to let them know they're now part of a team that is happy to have them is a great onboarding practice. To that point, there should also be one or two reach outs from the person's manager in the time between the signed offer and day one. Keep them close and let them know you're excited to have them joining your team.
When possible, send out instructions on basic things that a new hire will need a few days prior to the start date. This should include basic procedures, email login info, company intranet info, standard day-to-day scheduling if there are weekly team meetings or skypes, etc. When this is out of the way prior to day one, it's much easier for the new hire to come in feeling prepared.
When they log into their email and calendar, it should already have invites to respond to – onboarding should never only include  their direct manager, but should be diversified with lunches with peers, cross functional team meetings, mentoring opportunities outside of their department and other interactions that expose them immediately to the company culture and give them a better understanding of how each department interacts with their own while also organically creating opportunities for them to begin cultivating relationships with their new colleagues.
Be prepared, as first impressions last and it's tough to overcome a poor one. With that in mind, day one should include exposure to your company's values and long-term goals and showing how they're actively present in the culture of the organization. Expose the new hire to as many team members as possible. With that in mind, keeping new employees engaged is crucial. Welcoming them to a culture that not only focuses on day-to-day work environment but also the outside interests of employees will ease their minds as they may have just walked away from stability for the unknown. Team outings, one on ones, and so many other activities happen in non-working hours, so this is an important aspect of the onboarding process.
Set expectations. Go over the metrics that their performance will be evaluated based on so that there is no confusion as to what they need to achieve and the roadmap that will take them there. Be clear and have everything in writing. It is important to be on the same page. Go over the training process, the first week, the first month, 90 days, etc. Set up monthly or bi-weekly check-ins during the first six months so that you're both staying on track without micromanaging.
Ultimately people work for people they like. I can't tell you how often a personality clash with a higher up is the reason a candidate is primed for a move. Get to know your new employee as much as you can while maintaining your position as their leader. Earning their respect and trust is vital to long-term job satisfaction.
As a recruiter, I have seen great onboarding processes as well as poor processes. Making sure all the boxes are checked will ensure a satisfied employee and increase your chance of retaining him or her for the long run. What types of onboarding methods do you use at your company?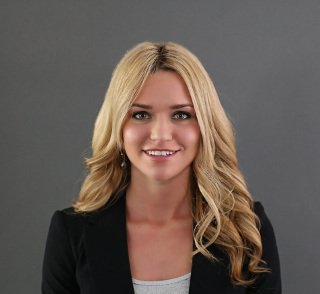 Rachel Makoski
Director of Food Service Equipment and Supplies
440-996-0871
rmakoski@directrecruiters.com
August 17, 2016
By Sarah Pozek, Director of Life Sciences
In an industry that depends on innovation, it's important to hire and retain employees that will challenge the status quo. The new buzzword on the rise is "diversity of thought" and it's changing the way employees are hired, trained and managed.  Instead of hiring "yes-men", companies are placing an emphasis on having a culture where employees do not all think alike, foster new ideas, and challenge each other to be strategic problem solvers. This type of environment allows for employees to feel comfortable sharing their opinions and ideas openly instead of conforming to the norms of a conventional work hierarchy.
To foster a creative culture with diversity of thought, Life Science companies focus on different ways to hire the right people and manage the company culture.  Five companies shared their tactics and methods to making sure to cultivate diversity of thought.
Hiring
When it comes to hiring candidates who don't just conform to their workplace, Life Sciences companies have come up with innovative ways to hire for diversity of thought.  For example, Lisa-Jean Clifford, CEO of Psyche Systems Corporation, a company that delivers software applications and solutions for laboratories of all types and sizes, said in regards to interviewing that she has never looked at a checklist of personality traits or used personality testing to hire employees.  Her focus is a person's skillset, level of dedication, reliability, and background to determine whether they'll be a good fit for the position.  This is especially important in the Life Science space, as a diverse set of skills among the workforce is needed.  A great amount of employees are directly out of the lab, which is key to success in any healthcare and software company because these employees know what the needs are in the industry.  On the other hand, Clifford says that people with no lab background are essential as well.  She said that by hiring people who are independent thought leaders, and having each of the technical skills represented, you are able to put together a full picture of the different areas of expertise, skillsets, and real life work experience.
Some companies focus on finding problem-solvers who work well in a collaborative environment to encourage diversity of thought.  Cal Collins, CEO of OpenClinica, a company providing electronic data capture software for clinical research to make data more accurate, efficient, and organized, shared insight on hiring new individuals.  Collins stated that working in the HIT and Life Sciences industry is interesting and complex; employees have to work on complex problems to find simple solutions for customers.  He said at OpenClinica, they look for team members that have aptitude and attitude to come in as problem solvers and approach it in a team based, collaborative way.  Additionally, he commented that people bring their skills into the company from the Life Science industry or from other parts of technology, but the top criteria is people who will work well in a team to communicate, collaborate, and work in that spirit.
EDETEK also has a unique outlook when it comes to what they look for in candidates and hiring for thought diversity.  Jian Chen, President and founder of EDETEK, Inc., a CDISC Registered Solutions Provider and innovative clinical solutions company that provides high-quality technology and service to pharmaceutical, biotechnology, and medical device companies, said "We are in a very regulated industry, but that does not mean that there isn't room for insightful thought and innovation.  We look for people with multiple years of experience, but not the same experience several times over.  We want candidates that have moved, grown, learned and done new things."  He continued to say, "During the interview process we ask specific questions about how their past companies did certain procedures and what they liked or disliked about what was done.  We ask them about changes that they would have made and what role they played in actually making things better.  There are too many pure dreamers out there and our goals are 'dreams with a deadline'."
Furthermore, Bob Arnesen, President and Principal Partner of eClinical Solutions, an end-to-end data management provider for Life Science organizations to proactively manage clinical data across the enterprise, described diversity as a built in part of eClinical Solutions' culture; an open and casual environment where employees can voice their opinions.  In looking for new talent, Arnesen said that eClinical Solutions hires the best people that can do the job, while following the healthy attributes of the company, which include embracing change, accountability, honesty, being risk takers, and that it's ok to disagree, to name some.  To distinguish candidates and set apart the unconventional candidates in interviews, he asks people how they embrace change and how they have taken risks.  However, Arnesen said that not everyone can be an innovative thinker, as some positions need to be structured; it is best to have some innovative thinkers and have others challenge that thinking, then finding out which ideas will work.
Ed Seguine, of Clinical Ink, a company who developed the first Electronic Source Record for use in clinical trials that captures patient data as both an electronic source document and the original source data, looks to hire employees who are converts; meaning they have experience but will be able to adapt to Clinical Ink and its platform.  He looks for people to be able to think innovatively in the interview process and come up with creative solutions to problems, as well as showcase how well they can communicate.
Managing
While hiring and interviewing candidates who could bring diversity of thought to an organization is important, managing this type of environment is key to a thriving culture.  At Psyche Systems Corporation, Clifford described her philosophy of team based and group based management; while there is a hierarchy, everyone is encouraged to contribute, and everyone has a voice at the table.  The success of this shows in the longevity of employees at Psyche Systems Corporation, which is an average time of 15 years.  Clifford believes that this success is a reflection of the company allowing employees for the opportunity to grow personally and professionally, expand their roles, and offer meaningful contribution to the company.  In addition, an interesting tactic Clifford described at Psyche Systems Corporation is mandating that employees cannot work more than 45 hours a week without being evaluated and getting permission to continue doing so.  She explained that it is how Psyche Systems Corporation promotes work-life balance; she wants employees to work hard and be dedicated, but not get burnt out.
Similarly, Collins also believes in a culture at OpenClinica that lets employees thrive.  He encourages employees to take on challenges outside of their comfort area, and use that to grow personally and professionally.  A great focus Collins described at OpenClinica is training and mentorship.  The company has an internship program, which is just one way used to develop employees in-house.  Additionally, OpenClinica uses mentoring to show employees the pathway to future success within the organization.
Chen at EDETEK described how the company manages innovative thinking in unique ways.  He said, "Fortunately for us, the difficulty is not in developing creative, innovative ideas but reducing the list to the most promising.  We rate each idea on cost, benefits and risk and never bet the farm on a single approach."  He went on to say, "One thing we have instituted are regular brief stand-up meetings where issues and potential resolution approaches are discussed by the entire team.  We are fortunate that our senior staff are all very entrepreneurial and foster innovation and that our delivery staff are all seasoned professionals."
 eClincial Solutions takes steps in managing the company culture to encourage their people to ask questions, embrace changes, innovate, think differently, and offer a forum for them to do so.  Arnesen said that this type of thinking starts from the top, and he believes in leading it by example so that employees engage in the process and work to create better processes.  He commented that he wants people to go to work excited and embrace what they're doing because ultimately they can help patients at the end of the day.  To maintain this healthy culture and employee attitudes, eClinical Solutions creates an environment that puts family first and supports work-life balance.  Additionally, eClinical Solutions has radically invested in an open, redesigned office for teams to come together.
Seguine says at Clinical Ink they are evolving into a system process culture where employees are thinking comprehensively enough to make good decisions.  This carries into meetings held, where employees need to be active participants by asking questions, challenging one another's thinking, and bringing up potential solutions.
From these conversations with industry leaders, there are three common threads we can see in hiring and managing diversity of thought in the Life Sciences work environment.
-Diversity of thought doesn't necessarily mean everyone has to be a creative.  There needs to be a balance between innovative thinkers, those who can challenge ideas, and the employees who will take action on implementing these solutions.
-Company culture begins from the top down.  For example, eClinical Solutions' leadership of the company sets the tone for cultivating a diverse, open culture.
-Each of these companies show unique tactics in implementing open forums for employees to participate in discussions by contributing thoughts, asking questions, challenging ideas, and creating innovative solutions.