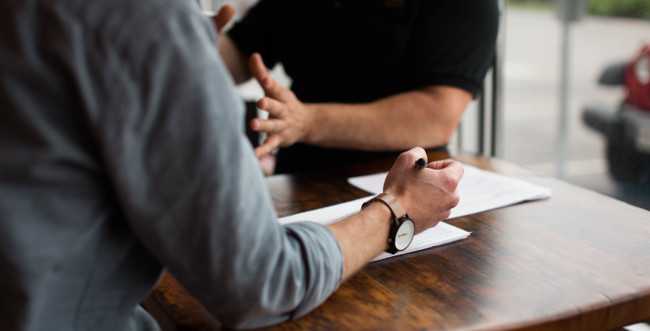 Effective Ways to Close an Interview
You have made it to the final interview for your dream job and now the conversation is winding down. The interviewer asks you: "Do you have any questions for me?" Now is not the time to say "No"! This is your moment to interject your own personality, comments and leave a favorable impression.
So many candidates fail to take advantage of this opportunity. Some of the best-qualified candidates fall short of the interview finish line and therefore, lose the job. Even if your interview went very well, the way you end the interview can make or break your chances of landing the position.
To help you cross the interview finish line, here are some effective exit statements to close out your interview:
1) Express your enthusiasm and interest. "This is an exciting position and just the kind of challenge I'm looking for. I feel that I'm the right candidate for this opportunity."
2) Summarize why you're right for the job. Reiterate your strengths and how they tie into the critical skills the company is seeking. Include several reasons why you should have the job.
3) Ask about any hesitations: "From what you heard today, do you think there are any issues or reasons that would prevent us from moving to the next step?" Address any hesitation.
4) Thank the interviewer for their time. Let the person who interviewed you know how much you appreciate their time, interest and consideration. Also, mention that you appreciated meeting their staff along the way (if others were involved in your interview).
5) Ask the final question: "What is the timeline for filling this position and when can I expect to hear from you?"
Make sure the interviewer's last impression of you is a good one. Closing out your interview with the right statements will significantly increase your chances of landing the job.