April 8, 2020
By Shawna Rosner, Director Legal Solutions Group
While we navigate a crisis and pandemic to the likes of which we have not encountered before, some work must go on. Firms and companies across the country are moving forward with hiring and starting new hires remotely. Last week, I had two attorneys begin their jobs remotely which required virtual onboarding. I thought it might be helpful to give some tips and insight into this new but real phenomenon. How can your company start strong with a new hire during this time or at any time when working with a remote candidate?
For many new hires, the first day is the first time they get to meet their full team and other colleagues. Let's face it, the first day of a new job is the start of a new relationship, with your firm or company but also the start of many new relationships, with colleagues. It is essential to make a great first impression regardless if it's in person or virtual.
To start, there are a few key factors to consider when onboarding someone virtually. Take some time to plan and create an agenda for the new hire. Try to do your research and think about what the candidate will need to know about joining your company. Having the manager involved as much as possible is likely to lead to more success.  Being overly communicative to the candidate before the start date and throughout the process is a good practice to keep him or her engaged. Additionally, ensure that all material, onboarding documents and forms that need to be signed are all digital and the new hire can view and/or sign things virtually. The hiring team should also prepare any company-issued technology needed and set up a plan for the new hire to pick this up safely. I have also heard of needed technology and paperwork being personally delivered by IT or other administrative staff to the new hire's home to avoid having to come into the office at all.
The first week is a crucial point in virtual onboarding. Where normally a simple email to a team telling everyone to stop by and meet the new hire, now is the time to circulate more personal questions during a virtual email introduction to the team. A client of ours began the onboarding process before the actual start date by sharing emails within the team introducing the new hire and sharing a couple of things about themselves. The candidate shared the email thread with me. I was happy to see the humor displayed. It made me, an outsider, feel like the team was a real family just through this short series of emails and I know the new hire was more than excited and relieved by this virtual introduction to his new work family. Another welcoming idea during the candidate's first week is, if available, coordinate a way to send the new hire your company 'swag' to his or her home as a welcome gift.
In addition, integration calls (conversations with the supervisor or manager) are key to making the new hire transition at a time when popping in the office to ask questions can't be done. Get creative with you integrate your new hire.  Zoom can be used for coffee dates with individual team members and happy hours with the whole team. Meeting with departments like Human Resources and IT should be set up through video calls with the ability to screen-share and go over any operational systems, platforms and tools the company uses.
For some companies, virtual onboarding isn't a whole lot different as they may already have new hires watch video trainings or utilize Skype or the like for orientation. For others, this is completely novel and a bit daunting to tackle but it is successfully being done.
One factor in virtual onboarding is company security. In this time of stay at home and shelter in place orders around the country, only essential businesses are operating. For those businesses that remain essential in their state, new hires may still be required to come into the office for a brief amount of time to pick up a laptop, connect their phones to company email and complete employment verification. They are then free to work remotely and do the remainder of their onboarding online. Some companies do not allow employees to use their own laptops or desktops because of security risk. As I previously mentioned, this can also be done via personal delivery.
As virtual onboarding is new for so many, it makes sense to adjust the process based on feedback.  At this time of crisis all of us are challenged to be more flexible and roll with the punches, the same will hold true with hiring.  The pandemic at hand is going to require new hires to fill current and projected needs. Virtual onboarding may be a new process to many but measures can be taken to make sure an employee's first days with a new company are inclusive, positive and successful!
The COVID-19 pandemic has had drastic affects to people and businesses across the United States and the globe. As we all navigate this together, Direct Recruiters would like to extend a message to clients, candidates and their families to be healthy and safe during this challenging time. Our Automation team has been connected with multiple Automation organizations and leaders who are willing to share helpful information, advice and insights regarding the initiatives their organization is taking in the pandemic to manage the uncertainty, assist in the fight against COVID-19, how to keep employees engaged right now, and more. Thank you to all participants for the helpful information you provided.
Jump to interviews: Bradley Schowanson - Yaskawa, Brian Clark - Fastenal, Tom Subaric - Oakley Industrial Machinery,  Patrick Coakley - Plant Automation Group 
Bradley Schowanson, Engineering Manager, Medium Voltage Drives
Yaskawa
https://www.linkedin.com/in/bradley-schowanson-80655944/
Is your company pivoting at all during this pandemic and are there any initiatives you would like to share about what your company is doing differently either to assist in the fight against Covid-19 or generally how your leadership is handling the situation?   
We are taking measures to isolate employees working at the factory as far as adjusting things like lunch shifts. We are also making sure the same group of employees on different lines are staying in the same areas and bathrooms. All office employees are working from home. My team and I are working from home and are using Go-to Meeting for all of our meetings.  Our CEO's goal has been to retain as many jobs as he can during this time, and I have been really happy with the choices he is making.  
How are you keeping your employees and teams engaged and motivated?   
For me, I talk to members of my team regularly on the phone and we have weekly meetings where we follow up, get together, and get updates of where we are at with projects. It helps a lot to talk and hear someone's voice. I personally listen to music to keep motivated while I work. 
What message would you like to share with our industry as a whole in regards to the pandemic?   
Overall, when I reflect on what's going on, I think of how resilient humans are at overcoming obstacles like this. I'm sure we will overcome this, and I am proud of my team as well as Yaskawa as a whole for adapting to overcome general obstacles related to COVID-19. 
Brian Clark, General Manager - Westfield, MA
Fastenal
Is your company pivoting at all during this pandemic and are there any initiatives you would like to share about what your company is doing differently either to assist in the fight against Covid-19 or generally how your leadership is handling the situation?
There are a bunch of different ways Fastenal is dealing with the current state. It all depends based on where exactly you are working and what kind of position you are in; whether in the warehouse or someone on the sales side. As a GM, our store, and other stores are taking everyone's safety and health first. We have currently closed our front room, retail side of things. We are however, still servicing our customers while using hand sanitizer, masks and gloves as they are all essential workers either in government, transportation or in the medical field.  From a business perspective, we have had to cut costs and be a bit more frugal, but luckily haven't had to do anything throughout the company in terms of cutting hours or employees. There have been weekly updates throughout the company to keep employees informed on how we are dealing with COVID-19. For example, Fastenal has been making donations like dust masks to front line workers.
How are you keeping your employees and teams engaged and motivated?
I think for a lot of us, not much has changed in our business, but I would say knowing what's going on in the world and the fact that we are helping supply people who are combatting the virus really keeps employees active, engaged and feeling like we are really making a difference. There's nothing putting them off about the situation. They all feel we are doing the right thing.
What message would you like to share with our industry as a whole in regards to the pandemic?
I like the fact that as an industry, we are able to come together to help the people on the front lines fight the virus and keep the world turning.  There are people staying home to lessen the spread, but I'd like to see those that can make a difference get out there and do what they can to keep us afloat.
Is your company pivoting at all during this pandemic and are there any initiatives you would like to share about what your company is doing differently either to assist in the fight against Covid-19 or generally how your leadership is handling the situation?
Oakley Industrial Machinery makes equipment for the heater element industry. One thing we specifically make to assist the medical industry, especially right now during the COVID-19 pandemic, is machines that are used to manufacture heater blankets for emergency rooms. We are considered a necessary business during this time, and one thing we have done in order to keep all of our employees working we took a pay cut of 20% across the board, including our COO.
 How are you keeping your employees and teams engaged and motivated?
The COVID-19 pandemic has made it hard to keep employees motivated at times; people are scared right now. We bought masks in the beginning for employees to wear to feel safer. Additionally, we have opened a second shift to create more spacing for our employees to be a safe distance from one another. We are doing the best we can do and are trying to keep employees proactive as much as we can.
What message would you like to share with our industry as a whole in regards to the pandemic?
The little things matter. Treat your people well, send care packages to first responders, and do whatever you can do for us to get through this.
Is your company pivoting at all during this pandemic and are there any initiatives you would like to share about what your company is doing differently either to assist in the fight against Covid-19 or generally how your leadership is handling the situation?
Our company, Plant Automation Group (PAG)  is actually just as busy as we were before. Some clients have slowed, but few projects are on hold while some have picked up, as many are considered an essential manufacture. Many of these companies would rather look at automating facilities than hiring more employees at this time. We have also seen some manufacturers pivot to help support hand sanitizer applications which has been strong this last month.  At PAG, we are always supporting automation requirements across a number of industries and within any segment of line automation.
How are you keeping your employees and teams engaged and motivated?
We don't hire people who aren't motivated, so our people are staying motivated through this as always. Since our sales and engineering teams need to be highly skilled across multiple platforms of equipment and combinations of industry segments, we have a unique talent of industry professionals.  We are a smaller company and haven't had issues keeping employees engaged.
What message would you like to share with our industry as a whole in regards to the pandemic?
We sent an email to many of our clients on Friday and that message basically was to encourage them, if they have previous projects going on and they're looking to expand automation requirements from a customer-based need, to do it now, be proactive and plan next steps for automation. If customers are not planning and waiting to see what happens, they will fall behind those who are already carrying out projects. Equipment will be out of stock, and lead times will increase. Our message was around those points,  clients should push ahead in our opinion. We predict that the third and fourth quarter will be huge for the economy, and although some people have paused purchasing, they should not pause from reviewing projects.  Manufactures need to be prepared when we come out of this shortly.
Anything else you would like to add:
This whole pandemic has shown us within the US that we have an issue, number one, our supply chain, but also that we are manufacturing too many products overseas, which we are seeing just in the pharmaceutical industry alone right now. Many companies assemble products in the US relying  on third party suppliers, but they are not manufactured here. We need to bring that back to the United States and we have seen this happening in 2019. The pandemic has only reinforced the need.
March 31, 2020
By Frank Myeroff, Managing Partner and Director of Hospital IT 
As companies across the globe adapt to the COVID-19 pandemic and its effect on their business operations, the question of hiring has been a topic of consideration. Certain sectors and specific organizations are ramping up hiring to meet demands during COVID-19, while others may have put a pause on hiring. Regardless, business leaders need to be planning ahead for the future, and weighing out the routes to take to be successful. In uncertain times like these when companies want to be flexible and keep their options open, a route to consider in regards to hiring is interim, temp-to-perm, and contract roles.  
Whether during a global pandemic or not, below are benefits companies find in hiring interim or contract employees.  
Cost Savings 
In terms of both project-based and budgetary savings, contract/interim work can save employers money for a few reasons.  
Employers 

are able to

 ramp up or down staffing levels as needed and/or use small quantities when needed

 

Offloading staff will reduce employers FTE count, which will in turn reduce operational costs

 and 

office infrastructure space needs and costs

 

Defined fixed costs are easier to budget

 

Organizations are able to reduce operating labor spend

 
Shorter Hiring Process and Project Completion 
By hiring contract or interim work, employers are able to bring in experienced workers who do not require training or extensive onboarding, saving time and resources. Temporary workers are able to get to work right away and complete the project at hand since they are only there for a short period of time. This helps to ensure that the work the organization needs done will get done quickly and effectively. 
Industry Experience 
No matter the industry, contract or interim workers have skillsets to accomplish what the organization needs. Whether IT, Robotics, Supply Chain or another industry, contract workers are well-versed and likely are backed by years of experience doing the specific industry project many businesses need. This allows for instant impact and helps businesses thrive.  
March 25, 2020
By Leo Golubitsky, Director of Consumer & Professional Technologies
We are no doubt facing an unprecedented time in our history. With so many questions and so many unknowns, we are all taking it day-by-day and figuring things out as we go along. One of the questions I have received from both Candidates and Hiring Managers alike is, "should we still be interviewing?".
Here are my thoughts:
The quick and simple answer is YES!
Interviewing or filling a position is a process that normally takes 4-6 weeks if all things go well, sometimes longer. Even if you are not ready to hire or change jobs now, there are a lot of steps in the process that can be completed during this time so you can be ready when things begin to normalize. Finding candidates, phone interviews, Video Conferencing interviews, taking references, background checks, etc. All of which can be completed during this period of time.
Furthermore, now might be an even better time as many have more time to spend on this process. Between working from home, canceled meetings, canceled trips, canceled tradeshows, etc. we have more time to schedule interviews, update our resumes, and take calls from recruiters!
Hiring Managers- Questions to ask yourself:
How is the current climate affecting our

 

HIRING PLANS?
Short-term? Long-term?
How critical is it for us to fill these roles?
Do we need these roles filled now? Or when things do return to normalcy?
How is the current climate affecting our

 

HIRING PROCESS?
Can we hire without an in-person interview?
Can we substitute an in-person interview with a Video Call?
Many companies and candidates are continuing with their hiring plans and job searches, adjusting their process to adapt to the current situation. Even those who are delaying the actual hiring are still working their process so they are prepared to act quickly when the time is right. If you stop now you will miss out on top candidates or great opportunities.
This too shall pass, and when it does, will you be ready?
Please let me know how I can be of help. I am happy to get on a call to discuss this with you!
Leo Golubitsky
Director of Consumer & Professional Technologies
440-991-1063
lgolubitsky@directrecruiters.com
By Kasey Kaiser, Practice Partner – Healthcare Technology & Life Sciences
3/18/2020
Remote work has grown exponentially over the years with statistics showing that 3.6% of the US workforce works from home at least half of the time - prior to the COVID-19 pandemic. As we all focus on stopping the spread of the disease globally, a large amount of businesses are encouraging employees to work from home if possible. For some, this is completely new territory and an unexpected 'trial run' for remote work options, and if that's the case, below are five key objectives to ensure success while working from home.
1. Manage Expectations
The number one priority while working from home is to keep working at the same quality with modifications in place. If there are regular KPIs or timeframes for your work, aim to keep them and redesign how to get there if needed. Ideally, outcomes will remain the same even if the process alters. If you or your team are not accustomed to remote work, create a daily or weekly plan as to what is expected and the timeline for achievement.
2. Create a Routine
If you usually start your day with meditation, coffee and a shower, then still start your day with that! If you're accustomed to working out during lunch, go for it. If you're used to working specific hours each day, keep to them. Minor adjustments can be made (for example, find an online workout or get moving outside if you are able). Just because your location has changed does not mean everything has to change. Although you may now have the luxury of not having to be as presentable and polished and can pare down aspects of your regular routine!
3. Plan/Batch Schedule
Working remotely can be more productive with better ability to focus or it can be largely distracting based on your plan. Crafting a plan at the start of each day and batch scheduling tasks will minimize the risk of distraction. Even if they are seemingly small administrative tasks, plan for them so they don't derail your other planned blocks – (hello, overflowing inbox – wait your scheduled turn!)
4. Control Your Environment
It is tempting to tackle other projects if you are home and they are staring you in the face. While sometimes impossible or difficult at the very least, finding a space that is conducive to focused work is important. If you're able, carve out a quiet, uncluttered area as your at-home workstation so your attention can turn to your work and tackle other projects outside of working hours.
5. Overly Communicate
Regular check ins must go on. When remote, the ability to pop your head into someone's office and update them that you've taken care of something or vice versa, is a little trickier when remote. Create a touch base plan with team members or managers at the beginning of the day and/or end of the day so you're relaying your plan and priorities at the start of the work day and then circling back on them at the end of the day to communicate the progress updates. Make sure the technology you're using supports collaboration (video conferencing, team chat threads, email groups, screen sharing, etc.) and that each team member has the phone numbers to reach everyone.
Success doesn't rely on luck. Success begins when developing a successful mindset. This mindset, in turn, builds character and ultimately creates success.
There are 7 things that successful people have in common.  Not to worry if you don't have all seven. They can be learned from mentors or positive role models who can share tips on their habits and behaviors that brought them success.
They are dreamers. Successful people dream big and don't put boundaries on how far they can reach. They will do one thing each day that puts them closer to reaching their goals. However, they dream with a plan because without a plan, a dream is just a wish.
They are willing to fail. Success doesn't come easy and professionals are bound to fail along the way. Rather than staying down, Successful people pick themselves back up and learn from their failures and use them as stepping stones to success.
They invest in themselves. Successful people invest their time and money towards bettering themselves. They strive to learn a new skill or improve their current ones. They realize that without knowledge, they don't have power and without power, they cannot reach the next level.
They network and connect with others. Successful people network with like-minded individuals. They seek out people with similar goals and who bring out the very best in them. They will join associations and attend events to stay connected.
They take action. Successful people take immediate action and have excellent decision-making skills. They don't wait for things to happen but make things happen and do it without looking back or having regrets.
They embrace change. Successful people don't fear or resist change, they embrace it. With the world moving at warp speed and technology rapidly changing, they adapt and realize that change is inevitable.
They see the bigger picture. Successful people never stop moving forward. They knock down any brick walls in their way. They also know that the problems they are facing today probably won't matter next week or in the long run. They are unstoppable.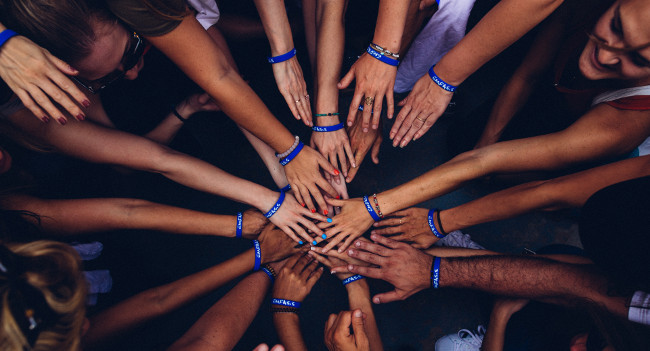 #GivingTuesday is known globally as the day of giving fueled by the power of social media and collaboration. It is celebrated each Tuesday after Thanksgiving in the US, and focuses on kicking off the charitable season. As companies are looking to wrap up their end of year and get a jump on their first quarter of hiring, they are also looking for ways to differentiate themselves from their competition. And with today being #GivingTuesday, now is a great time for organizations to take a look at their social responsibility and the ways in which they are giving back to the community.
There are countless ways to give back, build social responsibility, and in turn, boost your company culture in your organization. Whether it is monetary donations, volunteering, or participating in charitable events, companies can make a huge impact in their communities. Here at Direct Recruiters, we do our best to give back in the community and believe it positively impacts our company culture. For example, each year we participate in Race for the Place, a benefit held by the Gathering Place, a Northeast Ohio organization that provides programs and services free of charge for individuals touched by cancer. In addition, we work to fill boxes full of toys to donate to the Leprechaun Foundation, a charity that gives toys to children in Cleveland area hospitals.
When job candidates are looking for a new job, they take into consideration numerous factors. They want to make sure that they are making a move to a reputable company that is respected in the community. Organizations that are socially responsible are more attractive to potential future employees. If a company is building good relationships in the community, that jobseeker is going to hear good things about the company. If employees feel good about their company and enjoy working for a good organization, those feelings are going to show to others in the industry as well.
Another benefit of doing charitable events is bringing your organization together. What makes a company great to work for is employee morale. As a company, you want your employees to feel great about where they work. You build strong connections with your employees when you go beyond your normal work day. Increasing morale increases overall productivity. You want to differentiate yourself in the market and this is one way to achieve that. Being unique keeps employees and customers loyal to your company.
Social responsible companies have a competitive edge over those that are not.
Getting out in the community also helps for networking. You might be standing next to someone at a soup kitchen that could add value to your organization and vice versa. Meeting people in your local area will help get the name of your company known and you can help others that you meet along the way.
So, on #GivingTuesday, take a second to think about what your company can do to get out and lend an extra hand. There is always something to be done and people are always looking for help.
Last year several new recruiting tactics were introduced. This year, we've seen them adopted and implemented. And many of these modern methods will shape the hiring process in 2019.
We've analyzed many of these new tactics and technologies. Some are fleeting trends soon to be forgotten. But some of these new methods would be worth implementing. The following 7 recruiting trends are the methods we believe will continue into 2019.
Go mobile
Earlier this year, Google announced they were moving to mobile-first indexing. Search engine optimization may not have been a top priority of recruiters in the past, but this update is worth acknowledging.
Google makes changes for two reasons:
To benefit the searcher's experience.

To adjust to searcher's habits
Today more candidates are conducting their job search on a mobile device. But that doesn't mean the industry is following suit. Although mobile platforms have been around for quite awhile, many recruiters haven't adopted this change.
In a recent study, 45% of job seekers said they use mobile to hunt for jobs at least once a day. And 89% of job seekers use mobile platforms for job search. Today, 16% of applications are submitted via mobile. To be effective, your recruiting strategy should allow candidates to easily interact on a mobile device.
Say goodbye to paper resumes
Speaking of applications, the future is signaling the end of the paper resume. Organizations are beginning to place more importance on soft skills. Beyond a paper document, social media profiles and video submissions can more accurately demonstrate a first impression.
For the company hiring this means keeping up with trends and being able to accommodate these technologies.
For job seekers, this means this means developing an integrated personal brand through social media profiles, digital portfolios, and even a personal website (if appropriate for the position).
Develop an attractive online profile
If companies want to attract top talent they need to portray an appealing environment. Social media is used to demonstrate corporate culture. Research shows that 79% of candidates review social profiles during their job search.
The reality of working for your company should be accurately portrayed across your social media. Strengthening employer brand was listed as a priority by 60% of organizations. Your website, social media, and online reviews should provide an accurate depiction of the company culture.
Realize the impact of artificial intelligence
It sounds like something out of a sci-fi movie, but artificial Intelligence is impacting the job market. The UK has already experienced the impact. In 2017, 66% of UK office employees requested the assistance of AI to accomplish their daily work.
This technology will impact the roles HR departments need to fill. Working with the assistance of AI will change the skills required of employees. Within the next fifteen years predictions indicate that 50% of employees will rely on the assistance of AI.
Consider flexible working conditions
The Gig Economy has impacted the job market in multiple ways. Not only are more workers moving to freelance positions, this trend is changing their expectations.
Research found that 65% of employees would pursue contract work if given the opportunity. This can be attributed to the many perceived benefits of such roles such as working from home. A 2016 survey reported that the ability to work remotely impacted 68% of candidates decision.
We don't anticipate the entire workforce to quit their traditional jobs for contract work. But the popularization of these non-traditional roles has changed employee expectations.
Take note of virtual reality
There's no shortage of video interview software. As we previously mentioned, video is able to demonstrate a more accurate first impression.
Video interview doesn't seem like it will be going away. Additionally, virtual reality and augmented reality platforms are being used for interactive hiring needs. Rather than answering the usual questions, virtual reality shows how candidates respond in practical settings.
Develop Talent Relationship Management
With an already competitive job market, Talent Relationship Management (TRM) has become an increasingly important recruiting tool. Unfortunately, many HR departments have overlooked the importance of cultivating the existing relationships within the organization in order to attract new talent.
History has shown that 40% of companies' best hires come from within. One study showed that utilizing TRM resulted in a 4% higher offer acceptance rate. Candidate Relationship Management (CRM) shouldn't be overlooked. Rather, it should be implemented alongside TRM in order to recruit the best candidate.
Summary
In order to recruit the right candidate, you have to employ modern hiring methods. Simply posting a job and waiting for the resumes to pour in may not work anymore. Today's job market requires a more proactive approach from both the recruiter and the candidate.
Finding top talent requires staying up-to-date on these trends. Depending upon the size and capabilities of your organization, you may not be able to adopt all these trends. But you should be aware of the expectations. As an organization, identify the weaknesses within your current recruiting methods and be willing to implement needed changes.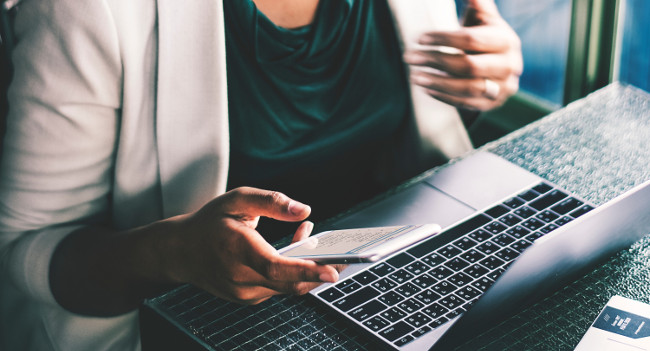 Managing your LinkedIn profile like a digital Rolodex could lead to countless missed professional opportunities.
 In spite of the many social platforms, LinkedIn remains the ideal social network for business professionals. According to the Society of Human Resource Management, more than 90% of recruiters rely on the platform to find candidates. And today, it's used in nearly every industry.
 Each year the platform continues to improve its interface to remain an invaluable networking resource for professionals. However, there are a few things you should keep in mind to ensure you're marketing yourself effectively on LinkedIn. Here are 7 ways to have an effective LinkedIn profile.
 Be active
LinkedIn is a powerful resource. But, to make the most of the social platform, you'll need to be socially active. Being an active user means engaging with your contacts by liking, sharing, and commenting on their activity.
 However, it can be difficult to interact with your contacts throughout the day. One of the simplest ways to be active is to download the mobile app. The LinkedIn app provides an easy-to-use interface that makes networking a breeze.
 Another part of being active is to ensure your profile remains current. Continually update your profile with projects you've worked on or presentations you've given. You can share your work by writing articles or posting pictures and videos. The goal is to provide content that will benefit your connections and make them want to interact with you.
 Becoming a member in groups is another way to be effectively active. LinkedIn will allow you to join up to 100 groups. Once you join a group you become connected to the members within the group. This causes your profile to show up in more search results when someone is looking for your skillset.
 Write an effective tagline
Your tagline, also known as your headline, should be optimized and captivating. It will default to your current job title if you don't change it. But this is what potential connections and hiring managers will use to find you. To ensure it's optimized, include words that you want to be discovered for. 
 Rather than allowing it to default to your current job title, use the 120 characters to give the reader a snapshot of who you are. Provide a brief description that is both interesting and engaging. A captivating tagline will motivate them to click on your profile link to read further.
Use keywords
In addition to your tagline, use keywords throughout your profile. Include keywords you want to be targeted for within your headline, your position titles, summary, experience descriptions, projects, certifications, publications, and anywhere else they can be placed.
 Currently there are more than 11 million active job listings on LinkedIn. If you want to be considered for a new opportunity, you'll need to include those words within your profile. Recruiters use keywords to search LinkedIn for the job description they're trying to fill.
 Look through jobs you're interested in, and make note of the specific skills and words used within the descriptions. Sprinkling those words throughout your summary and experience sections will help you connect with your desired opportunities.
 But don't stuff your profile with keywords. Injecting too many keywords is going to be obvious, and demonstrates poor communication skills. It will be obvious to the reader that the profile was created only for LinkedIn's search engine optimization.
Discover your niche
How are you going to stand out among the millions of people on LinkedIn? At first, this may be overwhelming. But the solution is to select your desired niche. Identify yourself as specifically as possible.
 You'll be lost in the crowd if you simply market yourself as a manager. To attract the attention of a hiring manager, present yourself as an IT Security Manager with a CISM Certification. Distinction will make you standout and make you a more attractive candidate to the appropriate hiring managers.
 Make sure your profile is complete
Don't be satisfied with an incomplete profile. Complete all sections, including education, certifications, and interests
 A complete profile will provide better position within search results. Be sure to include your information for all the applicable profile sections. As you complete your profile, contemplate your personal brand and the impact of the information you provide.
 Consider the details that will help you standout among the competition. Include any certifications you have, projects you've been a part of, or foreign languages you speak.
 Consider your images
There are two images within your profile you should pay special attention to: your profile image and your background image.
 Your profile image says a lot about the rest of your profile. It's often someone's first impression of you. Your photo should be professional and appropriate for your industry.
 The profile picture provides a personal connection for recruiters and hiring managers. An unprofessional or missing photo can seriously impact your job search. The image increases the likeliness of your profile being viewed by 40%.
 In addition to your profile picture, use a background photo for additional personal branding. Use a photo that you have the rights to and communicates what you stand for. The size of this photo is 1400 x 425 pixels and should be a .jpg, .gif or .png file.
Get recommendations and endorsements
Having the recommendation of your peers is one of best ways to improve your profile's social standing. It may be uncomfortable to request a compliment from a colleague, but offering to reciprocate the favor can make it feel more natural.
 Don't overlook the importance of endorsements. LinkedIn provides you complete control over your them. You can select the skills users can choose to endorse you for. You can also delete any undesired endorsements.
 Endorsements also provide a unique networking opportunity. Whenever LinkedIn notifies you of an endorsement say "Thank You" to your endorser. This is a great way to naturally start a conversation with someone.
 Final thoughts
Understanding the features of LinkedIn can impact the success of your job search. Knowing what areas to focus on will increases the opportunities of your profile being viewed by the right person.
 Implement these 7 suggestions within your LinkedIn profile to help you connect with the right person in order to obtain the job you're searching for.