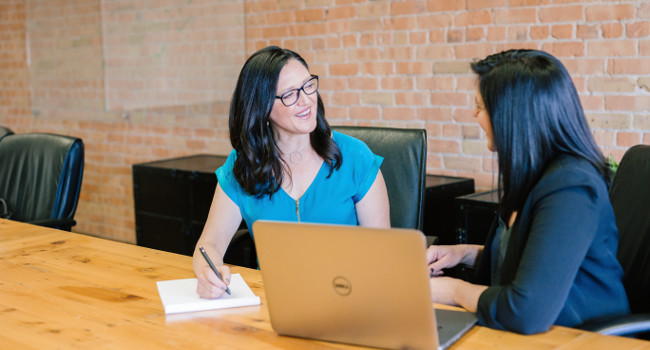 By Rachel Makoski, Director of Food & Beverage and Foodservice E&S
As the 2019 job market continues to stay strong, candidates have the upper hand. Top talent has the ability to pick and choose the companies they want to interview with, so the hiring and interview process is extremely important. With that, there's a need for speed in your hiring practices and in order to keep pace, your company must be fast moving, flexible and nimble.
The main reason for speed in hiring? In-demand talent doesn't wait. Companies need to realize that top performers lose interest if their hiring process is too slow and drawn out. According the SHRM (Society for Human Resource Management) Benchmarking Service, the average time to fill a job vacancy is 36 days. Not only does a long process drive away top performing candidates, it can also be costly to your organization.
With this in mind, here are 5 tips to speed up your hiring process:
Use your internal network. Start by posting the open position in-house and give your employees who may want to make a move or change jobs a chance to apply. You will reduce time by identifying candidates already within your organization who are top performers and already fit the company culture.
Write a clear job description. While this might seem like common sense, many organizations do not clearly specify required competencies i.e. skills, motivations, behaviors, etc. for the job at hand. Every hiring manager needs to take time to put some real thought into creating the job description. An accurate description will help to identify qualified candidates from the start will yield a faster hiring process.
Streamline steps in your hiring process. Eliminate unnecessary screening and multiple rounds of interviewing. In fact, schedule a block of interviewing time and have the required personnel and hiring managers schedule their time within the block. This will avoid having to bring the candidate back for additional interviews.
Utilize technology advances. To accelerate your search process, allow job seekers to use video interviewing to provide a more comprehensive profile of themselves beyond the traditional resume. For hiring managers, this is both efficient and collaborative as well as enables them to gain a truer sense of the individual before inviting them to interview in person.
Use a recruiting firm to help fill those urgent and critical positions. Reputable recruiters find that "needle in the haystack" by having networks and resources in place to find the passive candidate market. In addition, they go far beyond the customary process of finding candidates and typically present 3 to 5 pre-qualified candidates saving you the time of filtering through job boards and piles of resumes.
Implementing a speed in hiring strategy will decrease the cycle time for making a hiring decision and improve your chances of landing your candidate of choice. In addition, you will edge out your competition. You will have already hired your candidate before your competition even has had time to entice them.
Food & Beverage and Foodservice E&S video:
Contact: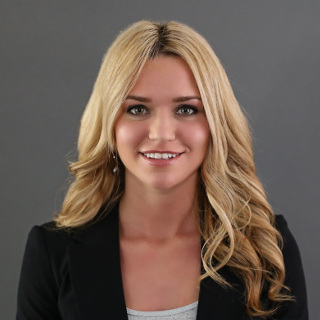 Rachel Makoski
Director of Food & Beverage and Foodservice E&S
rmakoski@directrecruiters.com
440-996-0871
Direct Recruiters is proud to announce that they have made Inc Magazine's 2019 Best Workplaces list. Thousands of companies applied to this list, employees were surveyed, and 346 companies were awarded as organizations with the most satisfying environments for their teams. Direct Recruiters was also named a Best Workplace in 2017. View the complete list here.
Direct Recruiters, Inc. recruits and places food industry executives, food manufacturing employees, food and beverage sales managers, food production directors, food service professionals, C-Level food processing officers, regional and national food product advertising and marketing managers, food scientists, food quality coordinators, and food safety specialists for food companies in the United States and Canada. To speak with a food industry recruiter, call 440-207-9748 or click here.
On May 17, 2019, Hunt Scanlon shared an article regarding the integration of Direct Recruiters and former sister company, Direct Consulting Associates. Combining to employ over 60 recruiters, this integration will provide project-based professional staffing and consulting support to Direct Recruiters' client base.
Read the article here: https://huntscanlon.com/direct-recruiters-integrates-with-sister-company-direct-consulting-associates/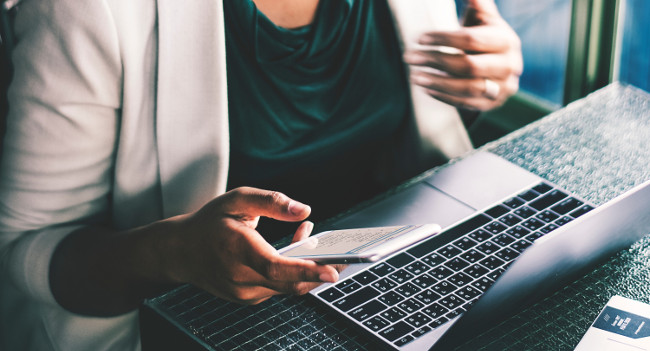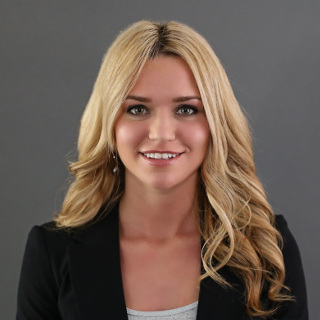 By Rachel Makoski, Director of Food Processing and Foodservice Equipment and Supplies
Nearly 75% of millennials expect flexible working conditions. And 68% of recent graduates say that being able to work remotely will impact their decision to accept a position.
Applicants come with a new set of priorities. They expect more than a paycheck and solid benefits. The shift in philosophy has forced companies to implement flexible working conditions.
However, adopting these changes can be difficult for Food & Beverage and manufacturing companies. The pressure has caused concern for many leaders. But to implement a successful work from home program, an organization needs be aware of the benefits and the obstacles they may encounter.
Know the obstacles
Before your organization begins to provide flexible working conditions, there are potential obstacles you should be aware of.
First, don't assume every employee wants to work remotely. It may sound appealing to roll out of bed and shuffle to your computer in your slippers each morning. But you may discover this is not the general consensus among your staff. Many employees still enjoy the social interaction provided by a traditional office setting.
And don't assume every employee is cut out for it. Some people thrive within traditional settings. Removing the stability of an office environment could be detrimental for some. Managers are often your best resource to know whether remote accommodations will work. Typically, they know their team better than upper management.
Technology will play an important role in establishing a successful work from home program. The last thing any company wants is for an employee to become an island. Implementing the appropriate technology to maintain communication will be important.
Aspects of company culture that came naturally before may become difficult to maintain. Consider how you will maintain comradery while your team is still under one roof.
Consider the benefits
It's understandable to have reservations about a work from home program. But the cost savings alone can make it a no-brainer. Studies have shown than an employer can save $10,000 per employee each year by allowing employees to work remotely.
In addition to the cost savings, it gives you access to a larger talent pool. Facilitating employees working from home will allow you to attract employees who would be unwilling to relocate.
5 steps to implementing a work from home program
When your organization is ready to implement the program, there are five steps to consider.
1. Test it
There are plenty of companies to analyze to know whether your organization can accommodate remote working conditions. Analyzing similar companies who have tried it before may provide your answer. But no matter how well you plan, you'll encounter unforeseen obstacles.
Before you dive in completely, identify a couple employees who would be willing to test it out. There initial feedback will allow you to prepare a full roll out.
2. Have a timeline
From the initial trial period to complete implementation there will be details you'll need to work through. But you should develop a timeline. This will keep the plan on track and also answer the questions that will arise: "When can I work from home?"
3. Work out the details
Allowing your employees to work from home will require new protocols. You might discover it's not as simple as providing a laptop and access to your company server.
Teams working in different parts of the country will have to rely on different applications to provide seamless communication. Maintaining clear communication between employees will be important.
As you work through the details, be sure to protect your company culture. It can suffer if regular events aren't scheduled. There won't be any more water cooler talk amongst a remote workforce. Foster communication through regular company outings or retreats. And if geography isn't a limitation, consider Friday happy hour or midweek yoga sessions.
4. Determine times of availability
A simple method to maintaining communication is establishing availability. There should be an expectation among employees as to when they will be available.
As an organization you can choose whether those hours are the same for everyone and if the hours need to be static throughout the week. Depending upon the organization's flexibility, you may decide to allow employees to choose their appropriate hours. But whether those are traditional hours or flexible, the rest of the organization should be aware.
5. Identify which jobs can work remotely
Unfortunately for some, not all jobs can be done remotely. Some positions are just more suitable for an office setting. Define what roles will be available for remote work to set the expectation.
Summary
There's different factors to consider when implementing a work from home program. If your company decides to provide remote working conditions consider these five steps to ensure it works for both the company and the employees.