Tuesday, October 17th, David Peterson, Managing Partner of Plastics and Flexible Packaging was a featured presenter on a packagingPRINTING Educational Webinar! The webinar was titled 'How to Find, Train and Retain High Value Employees' and was inspired by a growing concern that hiring managers in the packaging and printing world are finding it challenging to hire and retain top talent. David covered Millennials in the workforce, and beneficial ways to attract, hire, and retain this talent, while Tom Brennan, Chair of the Communication Arts Department at Chowan University covered the topic of Training employees.
View the details of webinar here and sign up for future webinars! Please contact David Peterson to discuss or network at dpeterson@directrecruiters.com or 440-996-0490.
June 6, 2017
Norm Volsky, Director of
Mobile HIT at DRI recently had the chance to interview Evie Jennes, President & Chief Commercial Officer, swyMed. Evie shared information about swyMed, their latest solutions, her career, and insights into the telemedicine industry.
Tell us a little bit about yourself and swyMed.
As the President and Chief Commercial Officer, I am ultimately responsible for the sales, partnerships and marketing direction at swyMed. When it comes to working with a company, I am particularly attracted to young organizations that need to grow. I also love to travel and have been working internationally for more than 20 years including 7 years in Eastern Europe and more specifically, Russia. My time there included working at a number of start-ups in that region as well as for larger multi-nationals in the early 1990's. In terms of my career, I have spent about half of my time in Healthcare, and the other half in FMCG, VC Funding, and various manufacturing projects.
As far as swyMed goes, a major barrier for telemedicine to date has been the bandwidth, or I should say the lack thereof.  More specifically, there is simply often not enough, in both rural and urban settings, to reliably conduct video encounters for real-time telemedicine outside the four walls of a hospital. At swyMed our whole business was built around solving this problem. We believe that we have addressed these issues head on with our truly unique video software which has a patented data transport protocol that overcomes latency, and our latest  solution, the DOT Telemedicine Backpack, which leverages this software.  Between the two technologies, we are able to deliver reliable connectivity, and a video encounter from basically anywhere which is a huge differentiator in the market.
What is swyMed's key differentiator in the Telemedicine market?
I think what people need to realize, and they slowly are as telemedicine moves outside of the hospital, is that even if you are the most sophisticated telemedicine vendor in the marketplace, with the most robust virtual care platform, if the end user doesn't have the bandwidth to reliably conduct video encounters outside of a hospital or clinic, the technology is limited. When we founded swyMed, we made the decision to focus specifically on providing the necessary solutions to make telemedicine possible in rural areas as well as urban areas with congested networks. Today, our patented data transport protocol allows users to get around traditional networking challenges, to deliver on-demand video telemedicine encounters in even the most rural and remote locations, where they need telemedicine the most. Day in and day out we work with our clients offering a Mobile Integrated Healthcare solution that enables them to reach places and patients where it was never before possible.
Tell us about your DOT Telemedicine Backpack.
The DOT Telemedicine Backpack is swyMed's most recent and largest product launch to date, which we scheduled around this year's HIMSS 2017 conference. The offering is the industry's first lightweight, mobile telemedicine solution that truly gives care providers the ability to connect to doctors for real-time video encounters-- anytime, anywhere,  even in the most remote areas, or on the go. Truly, a "Doc-on Tap."
For example, say you live in a rural area where communications infrastructure is limited or in a city where networks get congested -- telemedicine will likely be challenging, potentially having a significant impact on the speed and quality of care and ultimately outcomes. Not to mention it is extremely frustrating not to be able to connect when we want to.  We have likely all experienced this with our home internet, Skype, FaceTime, etc. But in this situation, these challenges can ultimately lead to care-givers choosing to forgo using the telemedicine technology they have, which in turn limits care.
Armed with swyMed's DOT Telemedicine Backpack, users can now leverage even the faintest whiff of a network signal and elevate it to a level where high quality, reliable, virtual care is possible regardless of location or infrastructure challenges.  And for the areas that have zero networks, we have satellite built in, thus offering a connection literally everywhere on earth. The DOT Telemedicine Backpack is an ideal solution for mobile telestroke programs, community paramedicine, remote triage, disaster response, and critical transport as it extends the reach of providers and care-givers.
What are the biggest challenges on your plate right now?
As a leader at a young company, driving visibility and sales of our software and the DOT Telemedicine Backpack will of course remain a top priority for me throughout 2017. One of the biggest challenges right now is that our prospective customers need to find a way to pay for the DOT Telemedicine Backpack. The excitement around the DOT Telemedicine Backpack is palpable in virtually every meeting we have.  Our customers very quickly see the many challenges we solve, but purse strings remain tied, and budgets tight. Health systems need to change the dynamic in how they view the price for our (and other) solutions.  It would be helpful if the ROI, which in our case is quite significant, was weighed against the initial investment in the DOT Telemedicine Backpack a bit more. It is being done, but not consistently as of yet.  We as an industry need to continue educating our customers on how we are ultimately saving them money and improving patient outcomes.
The pace of telemedicine adoption can also be a challenge. The industry recognizes the obvious benefits and value that telehealth brings to care, but these findings need to be backed up by legislative changes that reimburse for telemedicine visits. The good news is that every day telemedicine is growing in terms of reach and impact, and with this success we do see some movement on that front. We hope to see that trend continuing.
Other than ATA, what conferences and trade shows do you attend?
Besides ATA, HIMSS is another big event for us obviously as it's the biggest healthcare IT show of the year. We also make the EMS State of the Sciences Conference (dubbed by media as "A Gathering of Eagles") a priority as it has become one of the most progressive and important EMS conferences nationally. Given our business model, the emergency management community is a top target for us so it's great to be able to be part of the conversation related to the most cutting-edge information and advances in EMS patient care.
In the coming year we will also focus on particular states that would be best served by our solution and attend conferences there.
How do you manage your geographically dispersed team?
We get asked this question a lot despite all the technology we have at our disposal today, many people still feel as though you should be in the same room or same building to be successful. At swyMed we challenge this belief by having a team that's dispersed over two continents.  And it works because first and foremost we have colleagues that work exceedingly well together. I have been part of many organizations and this is one of the absolute best teams, if not the best, that I have been a member of. We complement each other's skill sets, we are completely frank with each other so there are no politics, and we genuiunely really like each other as people, which is so important.  We also use our own video software platform for weekly management meetings, sales meetings, and spontaneous meetings.  The technology allows us to still have the 'watercooler chat', but on video vs. in person. Then of course we do see each other at customer visits, conferences, etc., which is always fun, and fruitful.
On your LinkedIn page, you mention having the entrepreneurial spirit. Since this isn't something you are taught, how did you develop it within yourself?
I think that I was born with an entrepreneurial spirit and it was then encouraged by my parents, and especially my father.  I was the kid with the lemonade stand, who was canvassing the neighborhood for babysitting jobs until I turned 16 and could get a 'real' job.
The seven years I spent in Russia and other Eastern European countries really developed my 'entrepreneurial spirit' as it was the 'Wild, Wild East'. If you were not creative with problem solving, resourceful, and entrepreneurial you were not going to make it even with large multi-nationals budgets.
What are the traits or qualities of a great leader?
I managed fairly large groups of people when working for multi-nationals and this is when I developed my management skills.  As a leader I had a few rules that served me well and I still follow them today. Hire people that are smarter than you are, ask good questions, and listen to the answers.  Treat the people you work with, and those that work for you with respect. The people that work for you should feel and know that you have their back. Do what is 'right' even if in the short term it is not in your best interest.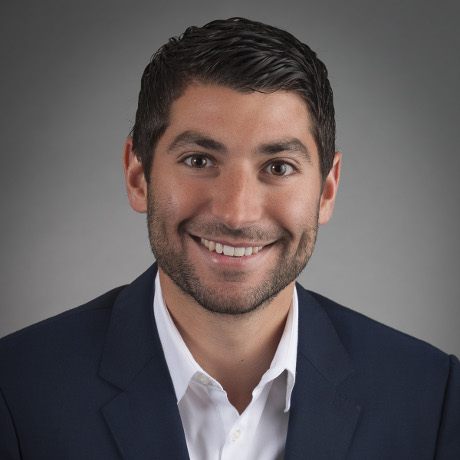 Norm Volsky
Director of Mobile HIT
Direct Recruiters, Inc.
440-996-0059
nvolsky@directrecruiters.com
May 31, 2017
By Rachel Makoski, Director of Food Service Equipment & Supplies
Walking into McCormick Place in Chicago last week was a food-lover's dream. Attending the 2017 National Restaurant Association (NRA) show, I was immediately hit with so many delicious smells. After a 5-hour flight delay on Monday, you can imagine how agonizing it was to not have time to stop and taste some of the incredible food that was served at each booth! Even still, in the face of it being a quick visit, I was able to squeeze in some insightful conversations with folks in the Food Service Equipment industry and was captivated by some of the exciting innovation in the market and what that innovation necessitates for 2017 hiring within the industry.
For those that aren't aware, the annual NRA show offers a chance for professionals in the Food Service market to attend educational sessions, view the latest innovations and technologies from over 2,200 exhibitors, and network with other professionals in the industry. As my first time attending the show, I was impressed by the show's traffic, especially after being warned by other industry professionals that it may not be as crowded with it being a NAFEM year. Below are just a few of the interesting companies I saw at the NRA show that stood out among the rest.
RATIONAL
With one of larger displays at the show, RATIONAL certainly stood out, showcasing their NRA Kitchen Innovation Award Winning Self Cooking Center XS Model with celebrity chefs using the equipment to cook on-site in their RATIONAL restaurant space that they set up for the show. This combi boasts a 60% smaller unit than the full size with all of the full size functionality. With more than 40 years in business, and over 750,000 appliances produced, RATIONAL has been a pioneer in hot food preparation for professional kitchens. Another big hit at the show was their Connected Cooking, featuring cloud-based networking solutions for kitchens.
Micro Matic
With quite the growth trajectory over the last 5 years, Micro Matic is a global supplier of dispensing systems and solutions for draft beer, cocktail, water, and wine in over 120 countries. Founded in 1953, Micro Matic provides not only technology and solutions, but what stands out is their on-site dispense training programs and education to ensure customers deliver the highest draft quality. In addition to on-site training, they also offer online training and advanced training at their regional facilities in FL, IL, PA and CA.
Marra Forni
If you popped by Marra Forni's booth, you were sure to be greeted by a slice of creatively conceived pizza made in their brick ovens– the Nutella-topped slice was incredible! In addition to delicious food produced by their make-to-order ovens, Marra Forni's booth was exceptional in that their team's energy was hard to match. It's no wonder they've grown so quickly since they started manufacturing less than 10 years ago. While they're known for hand-made Neapolitan ovens for commercial kitchens, they also have their own line of prep tables and dough mixers.
After seeing what these companies are offering, my takeaways are that the Food Service Equipment industry continues to become more innovative each year, creating growth in their engineering departments that trickles down to every other division. This increased need for talent, especially in the engineering field, was echoed by many of the companies I spoke with at NRA this year.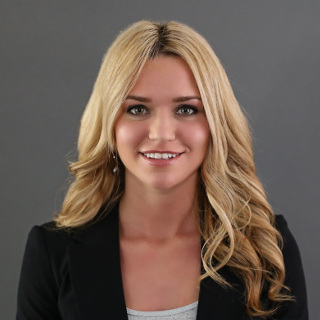 What were your thoughts on this year's NRA show? Please reach out to me if you'd like to discuss!
*For more information on our Food Service Equipment practice area, see https://www.directrecruiters.com/food-service-equipment/
How to give as much as receive when interviewing passive candidates
By Matthew Cohen, Practice Leader of Energy & Sustainability and HVAC/R
May 3, 2017
When interviewing a candidate for a job, the goal is discovering as much information as possible in order to decide if the person we are interviewing is the right fit for the position.  However, when interviewing passive candidates, i.e. those candidates who are currently working and are possibly being recruited, we often forget that the candidate is looking for information to decide if the position and the organization is right for them.  I regularly debrief candidates after interviews who tell me they left the interviews without knowing the full scope of the position or important information on the company even when they asked specific questions directly.
When interviewing a passive candidate, it is vital that we provide or "deposit" as much information as we "withdraw" from the candidate to keep the candidate engaged and provide them information for them to make a decision that is best for them.  Below are areas hiring managers can deposit important information that will engage passive candidates:
Company Benefits- With the ever-changing landscape in employer based healthcare, it is crucial that candidates understand the company's benefits to know what it will cost them per month. In some cases, we see a 5-10K difference in out of pocket healthcare costs which can affect what salary a candidate will accept.  Healthcare providers in network, dental, and vison coverage are also important information.  If possible, I recommend the hiring manager shares this information before any final interview so that the candidate can ask any clarifying questions. Vacation, 401k and any other company benefits are also advantageous to share prior to an offer made to a candidate.
Compensation Structures- While a base salary may be tough to share prior to an offer being made, other aspects of compensation are vital information so that the candidate can understand how they will be paid. Passive candidates should understand how compensation that may include commissions, quarterly, or year bonuses are calculated and paid out so they can ascertain what salary they will ultimately accept.
Company Achievements- When interviewing candidates, we always look to understand their achievements and metrics that show they have a proven track record of success. It should be no different for the company they are interviewing with.  Company growth, awards, recent successes and upcoming projects or growth are valuable pieces of information to deposit when interviewing passive candidates.
We understand there needs to be a balance between what we withdraw and deposit when interviewing passive candidates.  Those hiring managers that pay attention to this balance we find have the most success landing the best talent.
April 12, 2017
By Aaron Kutz, Executive Recruiter of Government Technology and Electronic Security
I recently had the opportunity to attend the ISC West Conference in Las Vegas for the fourth year. ISC West is the largest security industry trade show in the U.S., and gives professionals opportunities to network, attend educational sessions, listen to keynote speakers, and see all the new and innovative technologies throughout the exhibit hall.  With every year that I visit ISC West, I realize how much growth and progress the industry is experiencing. Companies who had small booths in previous years now have grown into a larger presence at the conference, while other familiar faces are staying strong. Here are my thoughts on the best of ISC West:
ISC seemed even bigger than last year. As a show that is said to have over 29,000 professionals in attendance throughout the conference, the trade show floor was packed.  The exhibitors I spoke to seemed to be very happy with the traffic and chance to showcase their products and technologies to a large volume of attendees.
Aside from the traffic levels of the show, each year at the conference there seems to be a buzz about certain topics.  Last year at ISC, I noticed the emergence and focus on the "Internet of Things" (IoT). Following that theme, this year there were more partnerships apparent to allow devices to be connected in the home and across the enterprise. Almost everyone I stopped to speak with was focused on having their technology connect to a variety of other solutions.  In addition, these companies highlighted how end users can utilize the cloud to help their clients with a more affordable, reliable service.
One company that I was very impressed with at ISC West was BriefCam. BriefCam provides users the ability to rapidly review video and take action as needed. I spent some time speaking to members of their team about their one-of-a-kind solution. I was lucky enough to be provided a live demo to see firsthand the capability their solution provides including its unique video layering and search capability. It was like nothing I saw throughout the show anywhere else and I was very impressed with their product.
Overall, ISC West was a great event for my fourth year attending. I would love to hear your take on the show if you were there or more about your take on the industry in general. Please feel free to reach out directly to me to discuss further.
Aaron Kutz
Executive Recruiter of Government Technology & Electronic Security
440-996-0869
akutz@directrecruiters.com
April 12, 2017
By Adam Ulmen, Manager, Research & Technology and Healthcare IT Research Manager
As a Third-Party Executive Search Firm, we see the following unfortunate scenario play out daily: we present a solid Candidate to the Client, the Client likes him or her and gives positive feedback, however the Hiring Manager wants to see some more Candidates as points of comparison to gauge the quality of the existing Candidate against other profiles. While on the surface, this seems like a fine practice that should ideally lead to finding the best possible fit for the role and organization, this also directly leads to a delayed and cumbersome hiring process for all involved.
Today's job market is very Candidate-driven; meaning that your company is competing for the top Candidates at every turn, and those Candidates have many options available to them. When Candidates have several options to choose from, you as a Hiring Manager need to be agile and move with haste to secure these Candidates before the competition does. Two of the most prominent reasons why Candidates will choose the competition over you include:
Slow Hiring Process – In a Candidate's mind, a slow process reflects the organization as a whole. Slow processes may be interpreted as your company not being very serious about the Candidate or about being competitive in general. This leaves a very sour taste in the Candidate's mouth and a lasting negative impression of your company.
Inflexible Compensation Packages – Hiring Managers need to be aware of where the bar is set in terms of the market value of these Candidates. Being inflexible on compensation when it comes to top talent is a death knell for your ability to secure the best Candidates. You don't always need to throw the kitchen sink at a Candidate, but being open to different structures or levels of compensation can transform your ability to attract and maintain top talent.
Regarding the slow hiring process: Today's hiring process should be streamlined and simplified wherever possible.  As a Hiring Manager within your organization, you have likely interviewed people before and you likely know the culture of your company and what type of person fits in well. You should also be able to tell quickly if someone is qualified and can do the job. Do not stall the process with a high-quality Candidate for the sake of getting comparison points. These high-quality Candidates are being courted by other companies with interesting opportunities in addition to your role, they are expecting a reasonable hiring process and dreading a long and drawn out one, and they are rapidly losing interest in your company within days of your last contact with them while you sink a ton more time into finding comparison Candidates. Additionally, you already have comparison Candidates to begin with: your current staff! Chances are there is at least one person in your organization who is doing a fine job in the same role you are adding to the team, so use that person as your barometer to expedite your process.
Regarding compensation: Not all Candidates are created equal. There is a tremendous spectrum of talent and skill in the market and you need to decide what part of that range you want to attract and what that range requires to land. If your goal is to hire the best possible Candidate, then you may need to pay what that Candidate is worth based on the market and their personal compensation history. If you find that you truly cannot afford the best of the best, then you may need to adjust your expectations across your hiring team and calibrate the search toward Candidates who may need a bit more training and ramp-up, but who are in the price range you are offering.
As a Third-Party firm, we see the above happen daily and it cripples the entire process. We know what the market looks like, we know who is looking and who is not, and we know what it is going to take to land these top-tier Candidates. You as the Hiring Manager can only benefit and thrive by implementing some of the above commentary into your daily talent acquisition strategies.
April 5, 2017
By Sarah Pozek, Director of Life Sciences
As an executive recruiter with a passion for social media, I spend a lot of time curating my personal brand and evaluating that of the candidates and companies in my sphere. Whether it is for your current career, job searching, networking, or simply to be social, chances are you interact with one or more social platforms daily… and the impression you leave makes an impact. CareerBuilder's annual social media recruitment survey in 2016 showed that 60% of employers use social media sites to research job candidates. From a recruiter's standpoint, it is closer to 100%. Culture fit is top priority for many of my clients, so when I check out someone's LinkedIn profile I am looking for any sign that they would be a good (or bad) addition to their team.
This is just one reason why it is essential to effectively manage your personal brand online. It is extremely important to not only monitor it for negativity, but to bring something positive and useful to the table. This will make you more memorable when looking for your next executive level role.
Here are 6 key practices to craft your personal brand:
Know who you are
While companies all have differentiating goals and values they want to showcase and promote online, i.e. athenahealth wants to "unbreak healthcare", while Medrio brings a rockstar mentality to clinical trials, individuals need to identify how they want to be perceived. Recent data from Glassdoor shows that 79% of jobseekers use social media in their job search. What is your differentiator?  Prospective employers, clients, and the rest of your network want to know!
Consistency
Consistency in the timing of posts, tone, and look of your personal brand is important to gain traction among your followers, friends, and connections.  From colors, images, types of language you use, to the content you re-post, it is important to keep a steady perception of your personal brand. While different social media sites are used for different reasons, it can only benefit you to make sure there are similarities in what you are projecting across all of them.
Engagement
Continuously updating your online presence with new content, job changes, or addition of new accomplishments will help grow engagement with your audience, but interacting with followers and friends is also important to gain feedback and essentially build brand loyalty. Always be receptive to feedback, new ideas, and the opportunity to learn something new from your connections. Also, never hesitate to throw out a "like" or "congratulations!"
Get Visual
Instead of posting standalone text, use photos, videos, infographics, and other types of visuals to capture your network's attention. A study from Hubspot shows that infographics are "liked" and shared on social media 3 times more than any other type of content, and Facebook posts with images see 2.3 times more engagement than posts without images.
Post Responsibly
As with a dinner party or networking event, the same conversation etiquette applies to social media – talk of religion, politics or money is frowned upon. It's a safe bet to keep controversial opinions and posts off your social media sites. Stay away from negative posting, venting or engaging in argumentative conversations online to keep your online brand positive.
Monitor
In businesses, marketers are always working to build their brand, but also to get relative feedback from customers to analyze, then make improvements.  Similarly, your personal brand will benefit from the same concept.  Paying attention to what regularly is happening across your social media sites and being responsive will pay off in making your online presence strong and positive.
What strategies are you taking to cultivate your personal brand? We would love to hear from you!
Sarah Pozek
Director of Life Sciences
Direct Recruiters, Inc.
440-996-0597
spozek@directrecruiters.com
April 20, 2016
By Christy Fox, Marketing Specialist

Are you looking for a new job opportunity?  Will you be graduating soon without a job lined up?  If you are, you may be experiencing a range of feelings- excitement, fear, or happiness to name a few.  Job searching may be a brand new experience for some, while others are constantly looking for that perfect career opportunity so job hunting is very familiar.  Regardless of who you are, it is important to know how to navigate your job search process effectively.
Below are three tips that I found helpful in preparation for landing a new job:
Networking is key.
You have heard it a thousand times; "It's all about who you know."  You may think that your connections are not relevant to the jobs you want, but your network is still one of the most valuable tools in your job search.  Even if you send 200 resumes out online in a month, you're more likely to get an interview or conversation from the one resume that someone you know passed along for you.  The following contacts are just some who could be a vital piece in finding your next job opportunities:
College professors
Alumni from your college
Past employers
Previous coworkers
Contacts from networking events
Whether you are making short phone calls, writing e-mails, attending networking events, or connecting on social media such as LinkedIn, be sure to update your contacts on your job status.  If possible, let them know you're looking for jobs.  Even if your network can't directly help you land a job, their network may have opportunities that you can be connected to.  Always keep the lines of communication open and be candid about what you are looking for.
It's easier to find a job when you already have a job.
Picking up a temporary position or even an internship can be beneficial in the process of finding a full-time gig.  Many employers show concern when seeing a gap of time on your resume since your last job.  While it's commonly known that job searching can seem like a full-time job in itself, it is important to find a way to continue working.  For example, substitute teaching jobs are available for anyone with a Bachelor's degree and are welcomed in many school districts, along with seasonal or temporary retail jobs, or get creative and start your own side business to fill in the time gap.  Added bonuses of working while searching are the opportunity to continue networking with different people in different fields and a way to make income while you continue to job search.  Additionally, it is likely that your future employer will be impressed that you stayed occupied and continued to build your resume even during a transition phase.
Be prepared and proactive.
Job opportunities and the chance to share your professional information can show up at any time.  For that reason, it is safest to keep these job searching and interview materials up-to-date and current:
Resume
LinkedIn and any other social media profiles
Reference Sheets
Cover letter template
Business cards
Keep in mind to be organized with your materials and keep them on hand (or at least saved on your phone) to be able to send anytime and anywhere.  Whether you are at a job fair, having coffee with an old friend, or even at a family function, there's always a chance to make a connection to a job opportunity.
Not only do you need to make sure all your documents are up to date, but it is important to stay current on the market you are looking in.  Following relevant industry news, job opportunities available and companies you are interested in will help to prepare you and give you an edge in interviews.  It is also helpful to follow employers or job seeking social media sites that can be beneficial to you.  Make sure to have a clear vision of what type of positions you would like, or at the very least, what job functions you are interested in so you can relay that to your network.
Job searching can be a long and exhausting process.  Just remember that networking, staying busy, and being prepared will be extremely helpful over the course of your job search.
What other tips have you found helpful while job searching?
November 4, 2015
By Danielle Ketterer, Project Manager, DRI's Healthcare IT Practice 
When you are younger, no one wakes up and tells their parents that they want to be a recruiter. Young kids might say they want to be a firefighter or a teacher when they grow-up because those are exciting jobs. There isn't a major in college that teaches you to be a recruiter, "Recruiting 101" or "Qualifying Candidates" are not choices in your school's catalog of classes. So what makes you want to be a recruiter? Is it the idea of sitting at a desk all day making sixty phone calls to maybe get one resume sent to you or is it the opportunity to make another sixty phone calls where all you do is leave voicemails? To the common eye these might not be intriguing aspects to accept a job, but the end result is what is getting more people to consider a job in the recruiting industry.
The end of your senior year of college means a time for fun with friends, but also is a time to figure out your next step. Some might be continuing their education, serving in the armed forces or even traveling before making any decisions. For others, like myself, spring time senior year meant interviewing with numerous amounts of companies just to find one person or company that saw something in you and was willing to give you a chance.  I went into my interview with Direct Recruiters viewing it as just another interview and I left thinking this is something I can actually see myself doing long term. Here is why:
Helping Others: Recruiting is more than just filling job order after job order. Work is where a majority of people spend most of their day and you are here to help them make a decision on what is going to be the best next step for them. You may call someone who hates their job and you are there to help them find something that they love. The job order that you are currently working on might be life changing for someone on your list of people you have to call. The feeling of knowing you made a difference in someone's life just by picking up the phone and giving them a call is a great feeling.
Meeting People: As a recruiter, most of your day is spent talking on the phone to people all around the country. You learn about what they have done in their career, what they are looking to do and you might get a little glimpse of their personal life along with that. People come from all different walks of life and you get to learn about many different people. Learning about others' experiences and their goals in life teaches you so much about what else is out there and can help you find direction in your life.
Control: You have control over your success in this industry. Every day that you come into the office, your approach on the day is going to make a difference in your final outcome. There is so much upward mobility in recruiting, achieving that is up to you. Being able to determine your success is hard to find in a job. If you want to make $100,000 this year, if you come in and have that goal and are willing to do what it takes to make that happen, you can achieve that.
Helping others, meeting people, and control of your destiny are why I pursued recruiting as a career. You may ask other recruiters and they could tell you three completely different reasons. The bottom line is there is a lot of value behind being a recruiter. While I never thought of this as something I was going to be doing after college, others shouldn't overlook it when considering a new opportunity
By Matt Weisman, Intern at DRI & Senior at Indiana University
So you've just graduated from college. Congratulations—and welcome to the real world. Now it's time for your first job. Whether it's your dream job or a job your father's friend found for you at a company you've never heard of, you're in for a shock. Going from rolling out of bed at 11:50 a.m. for your 12:00 p.m. class to having a 9 to 5 job isn't easy. So how does one properly make the transition?
Internships can provide an opportunity to show you how to be more professional, but old habits are resurrected upon returning to school. The reality of the situation is that there is no "right" way to transfer from college life to work life. But there are some helpful tips to help the transition a little smoother.
Change partying habits. In college, every night had the potential of being a party night. However, it's time to curb your drinking and behavior.  It's not going to be fun to deal with a full day of work when you have a hangover or just a few hours of sleep. Plus, this type of behavior can cost you the job.
Get social with co-workers. During your college days, you were very social. Just transition that to your career. Take time to get to know your colleagues. Find out what you might have in common with them and what they like to do after work. Perhaps they like to work out, Zumba, or simply meet at local pubs for Happy Hour. Also, if there's a Young Professionals Group at the organization, join it. Your social life doesn't have to end because college did.
Get enough sleep. Telling yourself that you're going to bed at midnight doesn't mean crawling into bed and binging on Netflix until 2 a.m. It's hard to be productive and successful at work if you're sleep deprived and lacking energy. So make sure that you're getting the necessary amount of sleep. If you have to get up early, go to bed early—your body will thank you in the long-run.
Exercise. This is important to help clear your mind and release stress. Even a light workout a few times a week will help you feel better and be more productive at work. Whether you get up and exercise before work, hit the gym on your way home, or even just go for a walk at lunch, make sure you're doing something active during the week.
Read. Even if you didn't enjoy reading in school, it's a good way to stimulate your mind and learn something new. The beauty of reading on your own is that if something doesn't interest you, you don't have to read it. Find something you enjoy—fiction or otherwise—and read when you have some downtime. You won't be given any Scantron exams in the real world, so if you want to learn something new, read about it.
De-clutter surroundings. Sure, you don't live with your parents anymore and it may seem trite. But avoiding clutter is just another thing that will ultimately help you clear your mind. Being able to think clearly will benefit you in every aspect of your life. Coming home from work and not being overwhelmed by finding your things strewn about will help you maintain your sanity.
Accept change. You may have your whole life planned out now that you've graduated. But have you accounted for any change within that plan? Sooner or later, life is going to call an audible and you're going to need to deal with it. Do you let it knock you down and affect your performance at work or diminish your personal life? It's great to be organized and have a plan, but don't let it cause a crisis when something strays from that plan.
If you keep these seven things in mind, the transition should be smoother than if you were to approach it with blissful ignorance. One last thing to keep in mind is that your first job should not dictate the rest of your life. If you don't love it, you can find a new passion. Just make sure that you put your best effort into it, even if it's not your dream job. Having good references is always important.