Measuring for Culture Fit When Interviewing Candidates
By Rachel Makoski, Director of Food & Beverage Processing and Foodservice E&S
Finding a great culture fit for the organization has become a critical factor in the hiring process. Studies have shown employees who fit the company culture increase employee engagement and add value as individual contributors as well as team players. As we all know, engaged employees also are more likely to stay at the company. Gallup's State of the American Workplace Report stated that highly engaged business units achieve 59% less turnover.
Many companies, including some in the food and beverage industries, look for culture fits over someone with skills for the job, because skills can be taught, and culture fit cannot.
Organizations have gotten creative over the years to measure culture fit. While standard methods used still apply including performance-based interviews, fit testing, and social media networks, there are unconventional methods to assess a job candidate's cultural suitability that should be considered.
Some companies have tried an interesting technique; after initial phone interviews, candidates are invited to spend about a half of a day working alongside the team. This experience can show both the hiring manager and the candidate how he or she will fit into the culture. While this may not be possible for every company to attempt, it is important to make the process human and collaborative, introducing the candidate to his or her potential team or taking candidates to coffee or lunch. According to the Wall Street Journal, some employers are even asking potential employees to take jogs or lift weights with them during job interviews.
Zappos, an online shoe and clothing shop based in Las Vegas has been known to use unconventional interview techniques to measure for culture fit. For example, they do what they call 'social testing,' which is the process of candidates meeting with multiple Zappos employees, typically at a department or company event. In addition, Zappos hiring managers make it a point to ask the candidate's shuttle driver from the airport, receptionist, or personal assistant how he or she was treated to determine whether or not he or she should be hired. Lastly, Zappos is known to offer $3,000 to new employees to leave the company. Why? Because candidates who are willing to take that offer are quickly identified as a bad hire for Zappos anyway.
Another common method is to ask interview questions that are out of the 'norm.' For example, "If you were an animal, what kind would you be, and why?" or a brain teaser, such as 'What would you do if you found a penguin in the freezer?" and "If I walk by your desk at 5:30 PM, what will I see?" These questions are meant to test candidates' ability to think on their feet and take a glimpse into whether a candidate will fit into the organization or not.
What these companies are showing us is how important hiring for culture fit really is. While skills to get the job done are important, finding candidates who are a culture fit for your organization is vital. Companies who focus on building a team that is strongly engaged will positively affect the organization and success will follow.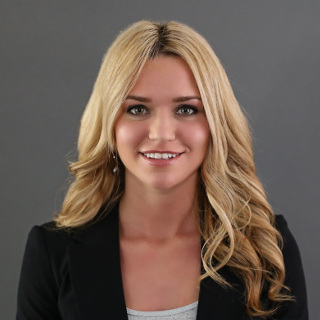 Rachel Makoski
Director of Food and Beverage Processing and Foodservice E&S
440-996-0871
rmakoski@directrecruiters.com