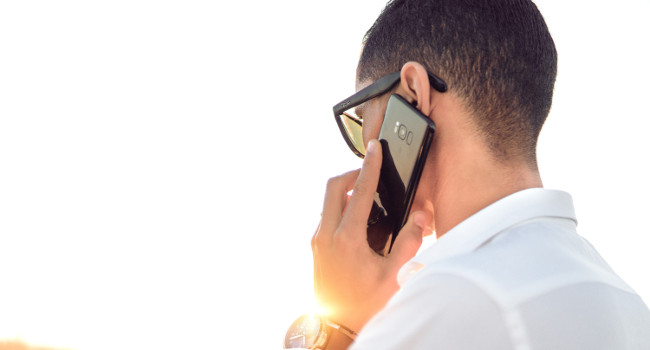 By David Peterson, Managing Partner of Plastics and Flexible Packaging
You spent time and energy to post the ad, sort through resumes, interview, and run a background check. Before making your final hiring decision, contact your candidate's references to ask a series of qualifying questions.
 A job applicant will cast themself in the best possible light to a potential employer. As a result, resumes and interviews can lack the details employers need to make their final decision. Most candidates are simply wanting to look good rather than concealing information. But reference checks help recruiters ensure they have the most accurate and complete picture of the candidate.
 Speaking with a reference helps you confirm the accuracy of your investigation and fill any gaps in the information you've collected during the interview process. Here are a few questions you should consider asking your candidate's references to help you know whether he or she will be a good fit for your organization.
 1. What is your relation to the candidate?
This may seem like an obvious first question. But it's important to know because a reference's relationship to the candidate will impact the way they respond.
 2. Why did he or she leave your company?
This fact-checking question will help you uncover the true nature of your candidate's departure. Applicants have a tendency to embellish or remove details surrounding the reason they left their previous employer.
 3. Can you provide an example of a time the candidate went above the call of duty?
Specific examples are often more informative than a reference's personal opinion. The answer to this question will reveal what circumstances motivate your potential new employee.
 4. How does the candidate work in a team?
Almost every position will involve at least some amount of teamwork. Whether it's working on a group project or general social situations, it's good to know how the candidate relates to others.
 5. How would you feel working for the candidate?
This question will cause the reference to consider their relationship to the candidate and forces them to provide an unbiased answer. Be sure to phrase the question so that it requires an open-ended response.
 6. Would you rehire this candidate?
If the reference is willing to answer this question honestly, it can be very revealing as explained by Entrepreneur. If the response is no, ask why. It may not necessarily be for negative reasons.
 7. What areas did the candidate need to improve? And how did they respond to criticism?
You want to know both their strengths and weaknesses. Most applicants won't voluntarily provide areas they still need improvement during the interview process. This two-part question not only makes you aware of the candidate's weaknesses but also lets you know how they'll handle future criticism.
 Finish the conversation by asking if there's anything else you should know before hiring this candidate. This final open-ended question gives the reference a chance to explain anything they may have not thought of before.
 When talking with the reference, avoid rushing through the conversation. Give them ample time to respond so they have a chance to recall details and provide accurate information. And be aware of any nonverbal gestures. A reference may avoid giving a negative review of the candidate, but you can gain valuable feedback by paying attention to their gestures and voice inflections.
 Asking these questions when speaking to your candidate's job references will provide insights you may not have discovered otherwise.
Success doesn't rely on luck. Success begins when developing a successful mindset. This mindset, in turn, builds character and ultimately creates success.
There are 7 things that successful people have in common.  Not to worry if you don't have all seven. They can be learned from mentors or positive role models who can share tips on their habits and behaviors that brought them success.
They are dreamers. Successful people dream big and don't put boundaries on how far they can reach. They will do one thing each day that puts them closer to reaching their goals. However, they dream with a plan because without a plan, a dream is just a wish.
They are willing to fail. Success doesn't come easy and professionals are bound to fail along the way. Rather than staying down, Successful people pick themselves back up and learn from their failures and use them as stepping stones to success.
They invest in themselves. Successful people invest their time and money towards bettering themselves. They strive to learn a new skill or improve their current ones. They realize that without knowledge, they don't have power and without power, they cannot reach the next level.
They network and connect with others. Successful people network with like-minded individuals. They seek out people with similar goals and who bring out the very best in them. They will join associations and attend events to stay connected.
They take action. Successful people take immediate action and have excellent decision-making skills. They don't wait for things to happen but make things happen and do it without looking back or having regrets.
They embrace change. Successful people don't fear or resist change, they embrace it. With the world moving at warp speed and technology rapidly changing, they adapt and realize that change is inevitable.
They see the bigger picture. Successful people never stop moving forward. They knock down any brick walls in their way. They also know that the problems they are facing today probably won't matter next week or in the long run. They are unstoppable.
#GivingTuesday is known globally as the day of giving fueled by the power of social media and collaboration. It is celebrated each Tuesday after Thanksgiving in the US, and focuses on kicking off the charitable season. As companies are looking to wrap up their end of year and get a jump on their first quarter of hiring, they are also looking for ways to differentiate themselves from their competition. And with today being #GivingTuesday, now is a great time for organizations to take a look at their social responsibility and the ways in which they are giving back to the community.
There are countless ways to give back, build social responsibility, and in turn, boost your company culture in your organization. Whether it is monetary donations, volunteering, or participating in charitable events, companies can make a huge impact in their communities. Here at Direct Recruiters, we do our best to give back in the community and believe it positively impacts our company culture. For example, each year we participate in Race for the Place, a benefit held by the Gathering Place, a Northeast Ohio organization that provides programs and services free of charge for individuals touched by cancer. In addition, we work to fill boxes full of toys to donate to the Leprechaun Foundation, a charity that gives toys to children in Cleveland area hospitals.
When job candidates are looking for a new job, they take into consideration numerous factors. They want to make sure that they are making a move to a reputable company that is respected in the community. Organizations that are socially responsible are more attractive to potential future employees. If a company is building good relationships in the community, that jobseeker is going to hear good things about the company. If employees feel good about their company and enjoy working for a good organization, those feelings are going to show to others in the industry as well.
Another benefit of doing charitable events is bringing your organization together. What makes a company great to work for is employee morale. As a company, you want your employees to feel great about where they work. You build strong connections with your employees when you go beyond your normal work day. Increasing morale increases overall productivity. You want to differentiate yourself in the market and this is one way to achieve that. Being unique keeps employees and customers loyal to your company.
Social responsible companies have a competitive edge over those that are not.
Getting out in the community also helps for networking. You might be standing next to someone at a soup kitchen that could add value to your organization and vice versa. Meeting people in your local area will help get the name of your company known and you can help others that you meet along the way.
So, on #GivingTuesday, take a second to think about what your company can do to get out and lend an extra hand. There is always something to be done and people are always looking for help.
May 29, 2018
By Rachel Makoski, Director of Foodservice Equipment and Supplies
With it being the largest event in foodservice each year, it's no surprise that last week's National Restaurant Association Restaurant, Hotel-Motel Show broke its record for a fourth year in row with more than 715,000 square feet of space at McCormick Place from May 19-22. If you missed it, the show had more than 65,000 attendees from around the world bringing innovations in foodservice products, equipment, supplies and software to one place.
As it has been in recent years, the focus was on innovation, this year with food safety and sanitation standing out. I talked with start-ups just recently breaking into the space with new concepts, to the most recognizable brands in the industry, all with the same basic idea – innovating to become more user friendly, easy to clean and efficient, and aiming to bring product ideas that disrupt the market.
Below are just a few of the companies that I chatted with at the show.
Ice-O-Matic
With their new line called the Elevation Series, Ice-O-Matic has created a more modular unit with the environment and sanitation in mind. The Elevation Series cube ice machines are now easier than ever to clean with snap-in parts that are dishwasher safe. The equipment also offers groundbreaking technology that gives the unit a dual exhaust so that it can adapt to airflow requirements you need without an extra kit.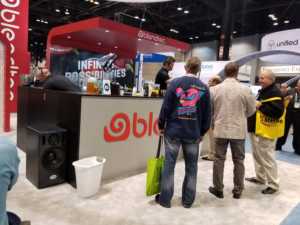 Blendtec
Mixing delicious samples for attendees, Blentec's booth was booming with attendees. Last year Blentec took a 2017 Kitchen Innovation award for their Nitro Blending System, improving on sanitation and efficiency and saving on labor.
Vulcan
Always at the forefront of foodservice innovation, Vulcan took a 2018 Kitchen Innovation award for their SonicSafe Ultrasonic Scale Prevention for Steamers which eliminates limescale to prolong the life of steamers. And still gaining attention at the show was their 2017 Kitchen Innovation award-winning Gas Convection Oven, which offers easily removeable, dishwasher-safe doors.
Broaster
In business for more than 60 years and known for its signature fried chicken programs, Broaster aims to offer an experience, not just products – and that it did at this year's National Restaurant Association Show. Right at the front of the North Hall, you would've thought Broaster was throwing its own party with an extensive and energetic display of their lineups.
Alive & Kickin' Pizza Crust
The Alive & Kickin' Pizza Crust booth was hosting lines of attendees waiting for their turn to get a slice of pizza on their variety of crusts. One of their sales reps said they were seeing great responses this year. With a variety of delicious recipes, from Focaccia to Quinoa, Crushed Flax & Honey, Alive & Kickin' sells into retail, foodservice and deli settings.
What were your thoughts on this year's NRA show? What innovations did I miss? Reach out to me if you'd like to discuss!
*For more information on our Foodservice practice area, see https://www.directrecruiters.com/food-service-equipment/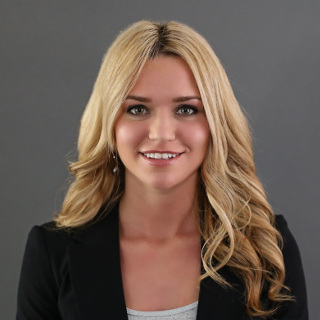 Rachel Makoski
Director of Foodservice Equipment & Supplies
440-996-0871
rmakoski@directrecruiters.com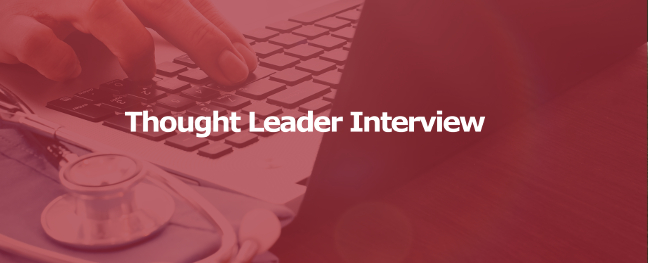 December 15, 2017
Norm Volsky, Director of Mobile HIT interviews Adam Kaufman, President and CEO of Canary Health. Mr. Kaufman shared the mission of Canary Health, interesting trend news, and a multitude of insights from his HIT career. 
Please tell us about yourself and the mission of Canary Health.
I'm an Engineer and a Health Economist who came to Digital Health out of a passion for solutions and technology-enabled services that rethink approaches and improve people's lives; and I have a real commitment to making sure that those solutions and services work. Canary Health is the perfect place to blend my first career as an engineer with my work in economics. We're dedicated to the mission of empowering individuals to better self-manage and to understand how their health impacts their lives. It seems like an obvious thing, but for a lot of us we don't stop to realize that our emotions, daily habits, and relationships are impacted by having one or more chronic conditions.  It's a really exciting mission to be empowering people to have the health they need for the life they want.

What is Canary Health's key differentiator in the industry?
Our key differentiator is our focus on helping people determine what matters to them and working towards what's important to them. I think a lot of the industry has an important, but over-reliant belief that better data and analytics are going to solve the problem. We are certainly big believers in helping people see the trends in their data and leveraging analytics, artificial intelligence and machine learning to improve our service, but there is something missing in those processes that helps someone understand what matters to them. We are differentiated by this unique approach that comes from intellectual property developed at Stanford University around how you engage someone in their own health and support their self-management. That is our foundational approach to helping them understand how to better care for themselves and drive towards improved condition management.
What inspired you to pursue a career in healthcare?
Two reasons why healthcare is the most exciting place to think about how technology can improve people's lives: One is that it's a great mission to know that every day we are working on impacting people's lives in one of the most basic ways; their health and their ability to do the things they want.  Second is that the healthcare industry has lagged far behind in terms of the adoption of technology and the way that technology has disrupted the traditional service patterns. It's an exciting place to be able to work on both a great mission and to make impact given how much opportunity there is to rethink care delivery and patient engagement.
What trends do you expect to see in the HIT industry in the next 5 years?
The most talked about trend, and I certainly agree, is Healthcare's connection to artificial intelligence, machine learning, and the ability to now leverage data to speed the processes, feedback loops and intelligence. I think that's really interesting. What I think is less talked about, although maybe even more impactful, is how we are finally past the early adopter stage of health technology permeating the rest of our lives. I'm particularly interested in the extensions of health into other areas of our lives – like some of the innovative work with Alexa, and the rapid adoption of monitoring devices.  In the normal course of how individuals buy and shop for things, or interact with technology, health is often front and center. There have been some false starts in some of the bigger consumer technology companies into healthcare but I don't think they're giving up. Apple is taking another stab at it and Google is very involved, so I think that hopefully in the next 3-5 years we will start to see health as an element of our life that fits into the way we think about all the other things we're doing.
How is your company getting into AI and Machine Learning?
We think that regardless of how great the technology is, healthcare is still a human delivered service, so a large part of our service is the technology, the experience on the app, and the experience with the devices we ship, but an important part of it is also the interaction with our coaches. We have a network of almost 90 coaches who interact with participants of our services. One of the first places we are applying AI and intelligent feedback loops is into what this coaching element. We look to help them learn about the personalities and the demographics of participants, not just whether they're male or female, but how it all rolls up into a personality type, and how we can then help them be smarter about the way they respond to questions. Clearly there's a lot of gain in getting the right answers, but we make the connection of who the user is as we know about them through the technology and through their consumer profile with our coaches' engagement. We think it's a really exciting application that can make our coaching more effective and more efficient while driving towards a more tailored and custom experience.
What interesting new projects are you working on?
A big project for us, and for us it's the whole reason we're here, is to further embed self-management support into condition management approaches.  We see that as focusing on what matters to an individual and empowering him or her to set goals to own that process. What I mean by condition management is the more clinical element of medications, physiological measures and clinical care related to a consumer's disease. We want to connect that experience, which is primarily a disease management experience, with the self-management experience. That's our big push and our reason for being; to humanize those programs that historically have been too clinical and not focused enough on what matters to the individual.
Have you had a mentor or mentors throughout your career?
I have had a number of mentors. I think some mentors are people who are in your life forever and some play particular roles.  My first boss at my first job out of college was just an incredible mentor professionally, but also showed at that stage how you could run a business, be friendly with the people you work with and care about them, but at the same time lead your own life, have a family and be committed to them, and be committed to other elements. He was such an important mentor because he was a good example of how to make a successful professional career fit with a successful life. My advisor in grad school was incredibly important for helping me think about some of the more intellectual challenges, and the Chairman of the Board at my previous company is someone that I deeply respect and continue to look to for guidance.  And in addition to bosses, a number of colleagues have been incredibly mentors. I have also had an executive coach off and on for a decade and that has been incredibly valuable as well.  I think sometimes we can use the word mentor too hierarchically and would encourage a broader perspective.
What strategies do you use at Canary Health to attract and retain top talent?
The easy answer is we do what everyone else would say; we make sure compensation is competitive and work towards ensuring delight in our team's roles. I think that's table stakes. For us we focus on a culture and approach of real transparency; we are incredibly honest with people as we're hiring them.  We'll openly discuss topics around our corporate trajectory and growth for example.
This, for example, has been very valuable in Digital Health to level set expectations that might be brought from consumer technology companies around the pace of growth.  I have stressed with candidates that if they're here for a quick win in terms of equity liquidation, we're not the right place. We've lost some candidates to folks who are seeking more of the Silicon Valley cycle, but it has allowed us to attract great people who are aligned with our mission and aligned with our approach to focusing on impact and growth at the same time.
Participant Engagement in your program are at high levels and a 90% satisfaction rate. What do you attribute this success to?
We take design very seriously and we take the user journey very seriously. We put participants at the center to decide what they want to commit to and what matters to them. Our design philosophy is about them first. We never make a recommendation; we give tips or examples but really everything participants are doing is something they've committed to. It's all about them inside of a framework of support, tools, coaching, and nudging that we know they need to be successful but they're the ones setting the way it works. On top of that, our cultural honesty permeates the way we act with our participants. Our service is not a single transaction, so it's about engaging folks long term. We're honest with them about how fast we think things will happen, and honest with them about what they need to put in to get there. The participants know what to expect and that helps keep them engaged.
What do you believe are the traits and qualities of a great leader?
I think I would start by saying I don't know if I know. I think leadership evolves. What people need evolves and different qualities are needed at different stages of a company so I don't think there's a single answer. It depends on the situation and depends on what was promised to the people you're leading. It comes back to authenticity; it's different in each setting. Leadership in a video game company would be different than if you're a coach of a sports team, and different than in our business. Our team, extended team and participants know we believe what we are saying, and we're clear about it. That's really critical.
Your LinkedIn profile mentions that you are active in a number of organizations with a primary focus on defining and measuring the health and economic impact of technology. What steps are you taking to achieve this within your organization?
That passion and commitment comes from my graduate work. My PHD is in Health Economics and Health Program Evaluation. To me, it's a commitment to rigor around evidence. We're about building long-term sustainable impact, while also building a big company. This takes time.  We could fool ourselves in the short run, but eventually it's going to catch up to us and there's no long-term value in that. To say we're data driven is easy, but what is harder is building the culture data and insights that matter.   Some of the ways we do this are simple – like closing not only our financials, but participant engagement milestones regularly and with rigor and holding a weekly meeting that is attended by the whole senior team and all team leaders to review, look for correlations and drive upcoming behavior. We also work with our clients to match the outcomes we have in our programs with what they're collecting, which allows us to connect the participant experience to utilization and expense. The third thing we do is build rigorous clinical trials, often with our academic partner. For example, our colleagues at Stanford and Anthem have run a major trial in which they're looking at clinical outcomes and utilization, and they're doing it in a very rigorous way because they are committed to publishing the information out to the public.
What advice would you give professionals looking to break into the HIT industry?
The biggest piece of advice I would give is that it is very multidisciplinary. HIT is often, although not exclusively, not deep foundational technology, but it's technology that needs to be utilized and integrated with clinical care. For a technologist, having some sense of the business case and use cases is helpful and for the business side to know how technology is utilized and where it goes. Just within our company we've got clinicians, designers, product people, and economists. Because HIT is still an emerging field, there's no core curriculum just yet – I think we're getting closer, so you cannot just train yourself for just that. Being open to the reality that we are still figuring out how these different disciplines fit together is going to be critical for anyone who wants to get into HIT.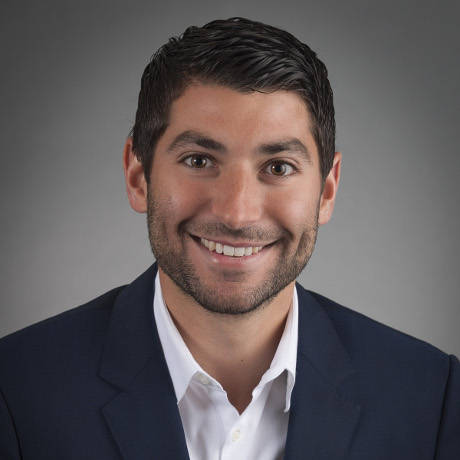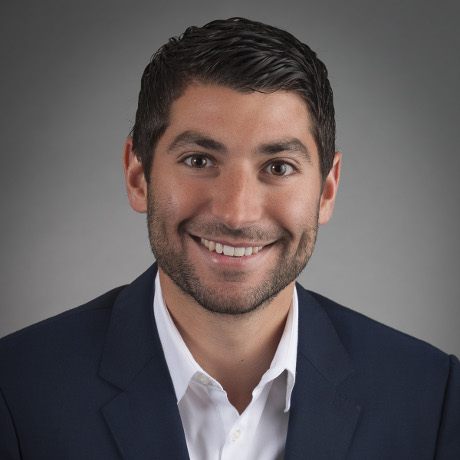 Norm Volsky
Director of Mobile HIT
440-996-0059
nvolsky@directrecruiters.com
November 30, 2017
Our latest employee spotlight is Doug Kellermeyer, Project Manager of Government Technology & IT/Cybersecurity. Doug works alongside Partner, Ryan Lange to source, qualify, and acquire the industry's most talented candidates. Doug is determined, goal-oriented, and loves to learn and develop new skills.
Partner, Ryan Lange, said "Doug showcases the ability to be a consistent top-performer and leader at DRI. He exemplifies our Core Values and is an asset to the team and the company culture here at DRI."
As our employee spotlight, Doug shared what inspires him, how he continues to grow in his position, creative thinking, and the DRI Core Value that resonates most with him.
Watch Doug's video to learn more about our employees and the culture here at DRI!
November 14, 2017
Throughout the recruiting process, there are countless questions aimed towards finding out whether job candidates will be a fit for the company. A common topic recruiters and employers bring up when vetting jobseekers is salary. While this may have been the norm in the past, asking about previous pay history is now banned in certain locations. The reasoning for this ban is to make efforts to close the pay gap between men and women, and to encourage basing pay upon skills and qualifications instead of previous salary, according to NYC Commission on Human Rights.  A recent Hunt Scanlon article covered how bans on compensation history questions could change the way recruiting firms do business, and how employers recruit talent. Here is what you need to know as a recruiter, employer, or jobseeker about salary history questions where the laws are in effect.
What you CAN'T do under the new laws:
You can't ask a prospective candidate what they are currently earning at a job.
You can't use the candidate's previous pay to determine an offer if you stumble across it on accident.
What you CAN do:
If the candidate offers salary history without prompting and voluntarily, it can be considered.
You can ask about a candidate's salary expectations, as opposed to what they made prior.
What happens if you break the rules:
Where you are restricted from asking about salary, based on a recent article by Business Insider:
California

The ban covers private and public employers from asking a candidate's pay history, set to take effect in January 2018.

Delaware

All employers are banned, taking effect in December 2017.

Massachusetts

All employers are banned, taking effect in July 2018.

New Orleans

The ban is currently in effect just for city departments and employees of contractors working for the city.

New York City

Public and private employers are banned from asking pay history questions, effective now.

Oregon

The law banning all employers from salary questions goes into effect January 2019.

Philadelphia

The ban was set to take effect in May, 2017 for all employers, however, a temporary halt has been placed on it.

Pittsburgh

City agencies are banned from the inquiry, effective now.

Puerto Rico

All employers are restricted from inquiring about candidate's pay history, going into effect March 2018
It is important for all parties involved in any recruiting process to be aware of these new and upcoming bans on salary history questions.
As a national executive search firm, Direct Recruiters, Inc. (DRI) stays current on these laws around the country. If you have any questions about this, please contact us for a conversation.
Categorized:

Candidate Advice, Hiring Manager Advice

Tagged:

Candidates, Direct Recruiters, Direct Recruiters Inc, DRI, Employers, Executive Search, Job, Jobs, jobseekers, recruit, recruiting, salary, salary law
October 25, 2017
By Matthew Cohen, Practice Leader - Energy & Sustainability and HVAC/R
As a recruiter, I routinely manage the expectations candidates during the offer stage of their interview process. Recently, the most negotiated piece of the offers I see besides salary is paid vacation time.  For decades, the standard for vacation time in most industries was a small amount of PTO accrued over time and the additional PTO was tied to the amount of years someone was employed.  We are seeing a fundamental shift in the importance of PTO.  The advances in our understanding of mental and physical health has caused candidates to value PTO as a key factor in their decision-making process when deciding on a career change.  This shift begs the question: why not have unlimited PTO for your employees?  Below are three reasons unlimited PTO should be considered:
Healthier, Happier Employees: There are a multitude of studies that show the negative effects sitting in an office can do someone both mentally and physically. Having unlimited PTO can give an employee an opportunity to decompress and recharge whenever they feel the need.  Employees who come to work with a positive attitude more often can create a better work environment and decrease stress and employee burnout which will in turn, increase employee retention.
More productivity: It sounds odd, but there is a case to be made that the more PTO employees are given, the greater their productivity. If employees can come to work with less mental or physical stress, they are more likely to produce results at a higher rate. If employees are counting the months until their next few days of PTO, that distraction can limit their productivity.  In addition, having unlimited PTO can create a greater relationship between employees and employers which also can lead to an increase in productivity.
Greater Accountability: One of the biproducts of allowing unlimited PTO is greater accountability between employers and employers. Employees are more likely to be more transparent and honest about their work if they have the freedom to take PTO when they need to.  Those who abuse unlimited PTO and who are not productive when back at work, can be dealt with swiftly with a shared understanding that unlimited PTO means more accountability when at work.
While not all industries and jobs can support unlimited PTO, the importance of vacation is growing at a rate where we all need to understand and take notice.  We are seeing unlimited PTO polices work in many industries and we see this as a continued trend in the future.  Next time you hear someone say, "I need a vacation" you might just want to give it to them.
Contact Matthew:
440-996-0860
mcohen@directrecruiters.com
Matthew's LinkedIn
Tuesday, October 17th, David Peterson, Managing Partner of Plastics and Flexible Packaging was a featured presenter on a packagingPRINTING Educational Webinar! The webinar was titled 'How to Find, Train and Retain High Value Employees' and was inspired by a growing concern that hiring managers in the packaging and printing world are finding it challenging to hire and retain top talent. David covered Millennials in the workforce, and beneficial ways to attract, hire, and retain this talent, while Tom Brennan, Chair of the Communication Arts Department at Chowan University covered the topic of Training employees.
View the details of webinar here and sign up for future webinars! Please contact David Peterson to discuss or network at dpeterson@directrecruiters.com or 440-996-0490.
It's no secret that leaders can make or break companies' and organizations' success. Hiring the right leaders is proving to be a challenge for a majority of companies in the United States. A Harvard Business Review article, "When Leaders are Hired for Talent but Fired for not Fitting in" said, "Based on a recent McKinsey report, fewer than 30% of organization can find the right C-suite leaders, and that newly appointed executives take too long to adapt." Although there is a vast array of reasons why a new leadership hire may not work out, Harvard Business Review shared three errors organizations should fix to upgrade their selection of leaders:
Organizations need to understand the leader's motives and values
Organizations need to understand their own culture
Organizations need to be realistic about the new leader's ability to drive change within the company culture
At Direct Recruiters, Inc. and Direct Consulting Associates (DCA), we also noticed the growing problem of leadership retention, and companies' ability to hire the right fit. Our solution for this is Direct Retention, which enables small to midsize companies to hire the best executive talent and leadership with confidence and reduced financial risk. Fully vetting candidates with our independent consultants gives us the ability to monetarily guarantee your key professionals will be retained for 1 to 2 years. Below are the following challenges organizations face and the solutions Direct Retention offers.
The Challenge: Finding Top Talent
Companies need talented individuals to fill key roles, but this talent is hard to find.
The Solution
DRI and DCA will source and recruit high-impact talent to fill your key positions. To do this, DRI and DCA will provide a consultative team approach through 5 phases including profiling client company to clearly understand business culture and the position, reviewing the ideal candidate profile, finding and providing clients with candidates to interview, assisting with the hiring process of chosen candidate, and finally following up after the hire.
The Challenge: Culture Fit
Companies know which skills and traits are needed to be successful in their organization. Finding professionals that match those skills may not be entirely clear through an interview process.
The Solution
DRI and DCA's independent consultant, Pradco will conduct skills and cultural assessments backed by science and analytics to evaluate the candidates' culture fit to the company, making it more clear who the best fit for the company will be.
The Challenge: Compensation
Salary and compensation is a large part of a candidates' decision to accept a new job offer. If companies aren't offering the right package, it could result in the loss of a great candidate.
The Solution
Organizational Consulting Group specializes in compensation studies to ensure offers and benefits packages or competitive and that the client is offering the candidate a reasonable compensation for the position.
The Challenge: Legal Restrictions
In the recruiting process, it is common for candidates to have contracts or legal restrictions that could prevent them from changing jobs.
The Solution
DRI and DCA's independent Direct Retention Consultant, Dinn, Hochman & Potter LLC provides legal support to establish legitimacy and enforceability of any contractual, statutory, or common law restrictions from previous employers.
The Challenge: Relocation
Top candidates oftentimes need to be relocated to their new position. Clients need to offer the candidates a way for them to make a smooth transition for themselves and their families.
The Solution
HR & Relo Advisors provides relocation assistance and planning to companies to ensure smooth onboarding and transition of the new candidates.