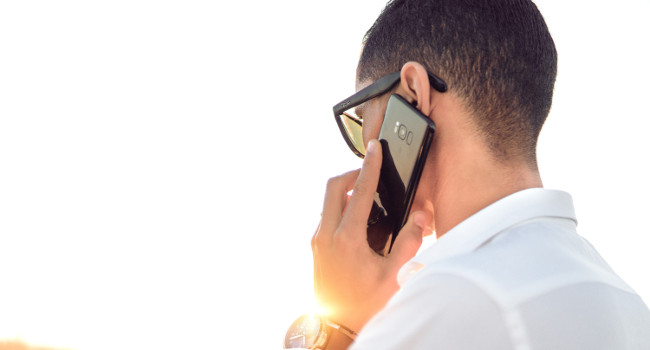 By David Peterson, Managing Partner of Plastics and Flexible Packaging
You spent time and energy to post the ad, sort through resumes, interview, and run a background check. Before making your final hiring decision, contact your candidate's references to ask a series of qualifying questions.
 A job applicant will cast themself in the best possible light to a potential employer. As a result, resumes and interviews can lack the details employers need to make their final decision. Most candidates are simply wanting to look good rather than concealing information. But reference checks help recruiters ensure they have the most accurate and complete picture of the candidate.
 Speaking with a reference helps you confirm the accuracy of your investigation and fill any gaps in the information you've collected during the interview process. Here are a few questions you should consider asking your candidate's references to help you know whether he or she will be a good fit for your organization.
 1. What is your relation to the candidate?
This may seem like an obvious first question. But it's important to know because a reference's relationship to the candidate will impact the way they respond.
 2. Why did he or she leave your company?
This fact-checking question will help you uncover the true nature of your candidate's departure. Applicants have a tendency to embellish or remove details surrounding the reason they left their previous employer.
 3. Can you provide an example of a time the candidate went above the call of duty?
Specific examples are often more informative than a reference's personal opinion. The answer to this question will reveal what circumstances motivate your potential new employee.
 4. How does the candidate work in a team?
Almost every position will involve at least some amount of teamwork. Whether it's working on a group project or general social situations, it's good to know how the candidate relates to others.
 5. How would you feel working for the candidate?
This question will cause the reference to consider their relationship to the candidate and forces them to provide an unbiased answer. Be sure to phrase the question so that it requires an open-ended response.
 6. Would you rehire this candidate?
If the reference is willing to answer this question honestly, it can be very revealing as explained by Entrepreneur. If the response is no, ask why. It may not necessarily be for negative reasons.
 7. What areas did the candidate need to improve? And how did they respond to criticism?
You want to know both their strengths and weaknesses. Most applicants won't voluntarily provide areas they still need improvement during the interview process. This two-part question not only makes you aware of the candidate's weaknesses but also lets you know how they'll handle future criticism.
 Finish the conversation by asking if there's anything else you should know before hiring this candidate. This final open-ended question gives the reference a chance to explain anything they may have not thought of before.
 When talking with the reference, avoid rushing through the conversation. Give them ample time to respond so they have a chance to recall details and provide accurate information. And be aware of any nonverbal gestures. A reference may avoid giving a negative review of the candidate, but you can gain valuable feedback by paying attention to their gestures and voice inflections.
 Asking these questions when speaking to your candidate's job references will provide insights you may not have discovered otherwise.
#GivingTuesday is known globally as the day of giving fueled by the power of social media and collaboration. It is celebrated each Tuesday after Thanksgiving in the US, and focuses on kicking off the charitable season. As companies are looking to wrap up their end of year and get a jump on their first quarter of hiring, they are also looking for ways to differentiate themselves from their competition. And with today being #GivingTuesday, now is a great time for organizations to take a look at their social responsibility and the ways in which they are giving back to the community.
There are countless ways to give back, build social responsibility, and in turn, boost your company culture in your organization. Whether it is monetary donations, volunteering, or participating in charitable events, companies can make a huge impact in their communities. Here at Direct Recruiters, we do our best to give back in the community and believe it positively impacts our company culture. For example, each year we participate in Race for the Place, a benefit held by the Gathering Place, a Northeast Ohio organization that provides programs and services free of charge for individuals touched by cancer. In addition, we work to fill boxes full of toys to donate to the Leprechaun Foundation, a charity that gives toys to children in Cleveland area hospitals.
When job candidates are looking for a new job, they take into consideration numerous factors. They want to make sure that they are making a move to a reputable company that is respected in the community. Organizations that are socially responsible are more attractive to potential future employees. If a company is building good relationships in the community, that jobseeker is going to hear good things about the company. If employees feel good about their company and enjoy working for a good organization, those feelings are going to show to others in the industry as well.
Another benefit of doing charitable events is bringing your organization together. What makes a company great to work for is employee morale. As a company, you want your employees to feel great about where they work. You build strong connections with your employees when you go beyond your normal work day. Increasing morale increases overall productivity. You want to differentiate yourself in the market and this is one way to achieve that. Being unique keeps employees and customers loyal to your company.
Social responsible companies have a competitive edge over those that are not.
Getting out in the community also helps for networking. You might be standing next to someone at a soup kitchen that could add value to your organization and vice versa. Meeting people in your local area will help get the name of your company known and you can help others that you meet along the way.
So, on #GivingTuesday, take a second to think about what your company can do to get out and lend an extra hand. There is always something to be done and people are always looking for help.
Last year several new recruiting tactics were introduced. This year, we've seen them adopted and implemented. And many of these modern methods will shape the hiring process in 2019.
We've analyzed many of these new tactics and technologies. Some are fleeting trends soon to be forgotten. But some of these new methods would be worth implementing. The following 7 recruiting trends are the methods we believe will continue into 2019.
Go mobile
Earlier this year, Google announced they were moving to mobile-first indexing. Search engine optimization may not have been a top priority of recruiters in the past, but this update is worth acknowledging.
Google makes changes for two reasons:
To benefit the searcher's experience.

To adjust to searcher's habits
Today more candidates are conducting their job search on a mobile device. But that doesn't mean the industry is following suit. Although mobile platforms have been around for quite awhile, many recruiters haven't adopted this change.
In a recent study, 45% of job seekers said they use mobile to hunt for jobs at least once a day. And 89% of job seekers use mobile platforms for job search. Today, 16% of applications are submitted via mobile. To be effective, your recruiting strategy should allow candidates to easily interact on a mobile device.
Say goodbye to paper resumes
Speaking of applications, the future is signaling the end of the paper resume. Organizations are beginning to place more importance on soft skills. Beyond a paper document, social media profiles and video submissions can more accurately demonstrate a first impression.
For the company hiring this means keeping up with trends and being able to accommodate these technologies.
For job seekers, this means this means developing an integrated personal brand through social media profiles, digital portfolios, and even a personal website (if appropriate for the position).
Develop an attractive online profile
If companies want to attract top talent they need to portray an appealing environment. Social media is used to demonstrate corporate culture. Research shows that 79% of candidates review social profiles during their job search.
The reality of working for your company should be accurately portrayed across your social media. Strengthening employer brand was listed as a priority by 60% of organizations. Your website, social media, and online reviews should provide an accurate depiction of the company culture.
Realize the impact of artificial intelligence
It sounds like something out of a sci-fi movie, but artificial Intelligence is impacting the job market. The UK has already experienced the impact. In 2017, 66% of UK office employees requested the assistance of AI to accomplish their daily work.
This technology will impact the roles HR departments need to fill. Working with the assistance of AI will change the skills required of employees. Within the next fifteen years predictions indicate that 50% of employees will rely on the assistance of AI.
Consider flexible working conditions
The Gig Economy has impacted the job market in multiple ways. Not only are more workers moving to freelance positions, this trend is changing their expectations.
Research found that 65% of employees would pursue contract work if given the opportunity. This can be attributed to the many perceived benefits of such roles such as working from home. A 2016 survey reported that the ability to work remotely impacted 68% of candidates decision.
We don't anticipate the entire workforce to quit their traditional jobs for contract work. But the popularization of these non-traditional roles has changed employee expectations.
Take note of virtual reality
There's no shortage of video interview software. As we previously mentioned, video is able to demonstrate a more accurate first impression.
Video interview doesn't seem like it will be going away. Additionally, virtual reality and augmented reality platforms are being used for interactive hiring needs. Rather than answering the usual questions, virtual reality shows how candidates respond in practical settings.
Develop Talent Relationship Management
With an already competitive job market, Talent Relationship Management (TRM) has become an increasingly important recruiting tool. Unfortunately, many HR departments have overlooked the importance of cultivating the existing relationships within the organization in order to attract new talent.
History has shown that 40% of companies' best hires come from within. One study showed that utilizing TRM resulted in a 4% higher offer acceptance rate. Candidate Relationship Management (CRM) shouldn't be overlooked. Rather, it should be implemented alongside TRM in order to recruit the best candidate.
Summary
In order to recruit the right candidate, you have to employ modern hiring methods. Simply posting a job and waiting for the resumes to pour in may not work anymore. Today's job market requires a more proactive approach from both the recruiter and the candidate.
Finding top talent requires staying up-to-date on these trends. Depending upon the size and capabilities of your organization, you may not be able to adopt all these trends. But you should be aware of the expectations. As an organization, identify the weaknesses within your current recruiting methods and be willing to implement needed changes.
Networking events sometimes feel like speed dating. Talk to as many people as you can until you find a mutually beneficial connection. It can be less than comfortable.
These events are created with the best of intentions, but trying to create organic conversation in a manufactured setting can be difficult.
The thought of networking will cause you to reach for a stack of business cards or hide in the coat closet depending upon your personality. Rather then shuffling through your forced mental script of rehearsed questions, consider the following 5 ways to be effective at your next networking event.
Be memorable
We don't mean wearing a flashy tie. Be the man or woman who is remembered by what you say.
We're all used to the standard, "So, what do you do?" line of questioning. Simply being prepared for these standard questions can leave an impression.
Come up with an honest answer that is engaging and makes the other person want to know more.
Donald Miller, best selling author and CEO of StoryBrand, gives the following example of a conversation between two people at networking event.
Other person: "So, what do you do?"
You: "You know how hard it is to make a healthy dinner every weeknight with all the stuff your kids have going on? Well, our company delivers homemade frozen dinners that are actually affordable, so parents can relax and enjoy time with their families at night."
As Miller explains, this method works because you're telling a mini-story with this type of answer. This also positions you as the person who can solve a specific problem. If the other person can't work with you at the present time, they'll be able to file your name away in their mental Rolodex as the person with a specific solution.
Be genuine
Vanessa Van Edwards, a human behavioral expert, and author of Captivate, tries to provide a "me-too!" moment for the other person in every conversation. "It makes us feel accepted. It makes us feel heard. And most importantly, it makes us feel calm," she explains.
Genuinely showing you care goes a long way. During most of these events, you're surrounded by people searching for what they can get out of the other person. But entering a conversation with the desire to solve their needs often results in mutual benefit. Maybe you'll get their business or maybe you'll just get the blessing of being able to help someone.
Show the other person you care by asking questions you actually want to know the answer to. Rather than the standard, "What do you do?" or "What brought you here tonight?" try the following:
What are you most excited about with your job right now?
What are you most excited about with your industry right now?
What's the biggest challenge you're currently facing?
How did you end up in your line of work?
What are you looking forward to this week?
Know where to stand
It may sound trivial, but the location you choose to stand in a room can make all the difference. Rather than backing yourself up into a corner, choose strategic high-traffic locations within the room.
More specifically, stand where people are walking away from – against the flow. Find a place where there is a natural traffic flow such as a few feet from the bar or hors d'oeuvres table. This will allow you to make eye contact and be in position to naturally engage other attendees.
Check your body language
In a recent interview, Van Edwards explained that you want to maintain open body posture. This shows the other person you are open to conversation and non-threatening.
A simple way to demonstrate open body posture is to show your hands. Van Edwards says this is a primal survival mechanism showing that we are not carrying a weapon. Conversational stature often causes us to place our hands in our pockets or fold our arms. Subconsciously this communicates that we are closed off or even untrustworthy.
It can be hard to avoid folding your arms as this can be a natural tendency for many. However, if you need to, hold a glass or folder to keep yourself from placing your hands in your pockets.
Have a plan of action
You can usually decide early on in the conversation whether you will want to stay connected with the person you've been speaking with. If you do, you'll want to have a practical way to follow up. But if you decide that you won't want to stay connected, you need to have a natural exit strategy.
If you desire to stay in contact, provide them with your business card and tell them you'll be following up with them. Depending upon the conversation, you may be able to offer to email them a helpful resource.
However, if you realize you won't want to stay connected beyond the conversation, you need to have a way to remove yourself from the conversation. Simply asking to be excused in order to attend to needed business before the next session can be a honest, natural method. You can also watch for a natural break in the conversation and cordially thank them for their time and wish them the best of luck with the remainder of the year. While you want to show genuine interest in the other person, you need to value your own time as well.
Summary
Depending upon the length of the event or conference, you may have several conversations, but you'll only have one or two memorable connections. Once the event is over focus on the conversation that you see providing the most direct benefit.
Today, it's easy to make connections, but developing relationships can be difficult. Developing these relationships requires you analyze yourself and be proactive. While searching for connections, you need to be the person someone wants to network with. Keep these five tips in mind to make the most of the next networking event you attend.
Resources:
http://buildingastorybrand.com/episode-96/
http://buildingastorybrand.com/network-without-being-annoying/
January 3, 2018
By Barb Miller, Marketing Manager
If you're seeking a job, standing out and capturing the attention of hiring managers and recruiters can be a challenge. This means that you have to cut through all the noise out there, online and offline, in order to make yourself easy to find.
Here are a few suggestions:
Upload your resume to job boards. Hiring managers and recruiters often rely upon sites such as Career Builder, Monster, and Indeed to find candidates who aren't in their internal applicant tracking system. These job boards are a gold mine for trying to find the perfect candidate for a role. Large career sites such as Career Builder will ask you upload your resume into their database at no charge. Resumes stored into their database are then available to hiring managers and recruiters who pay for access to search their bank of resumes.
Keep your resume up-to-date. Make sure you update your resume every few months and make it stand out. Tailor your resume to your desired job title you're seeking and show how you're different. For example, every time you have an achievement or are recognized by your company or industry, brag about it. This is not the time to be humble. You need to showcase the stuff that hiring managers and recruiters are looking for.
Develop online presence at beBee.com. beBee is a new personal branding platform. The network was created to allow people to showcase and share their personal brand and market themselves to employers, clients, customers, vendors and media in their respective industries. beBee allows users to network with each other through common personal and professional interests, uniting their personal and professional lives in one place.
Beef up LinkedIn profile. It's no longer enough to just build a LinkedIn profile. You need to include the most relevant keywords used in your industry, highlight your skill sets, keep your accomplishments up-to-date, quantify achievements whenever possible, such as "increased productivity by 25%" or "doubled sales quota" and make sure your personal settings are allowing hiring managers and recruiters to view your profile. Double check by clicking on Settings, then click the Privacy header, you'll see a Job Seeking section. Set it to the mode that allows hiring managers and recruiters to know that you're open to opportunities.
Add Google+ to social media efforts. In addition to your LinkedIn, Facebook & Twitter profiles, add Google's social media channel, Google+. It's definitely worth exploring. Google+ offers great chances for professionals to showcase their work through online portfolios. Check out the Google+ communities and you'll discover a number of Google+ users are from various industries and job levels. Remember to keep your profile updated in Google+ including your current location so hiring managers and recruiters can easily find you.
Be seen in the right places. Never miss an opportunity to connect with key influencers and leaders in your field. Networking at industry events is the perfect environment to approach these people and have a discussion. Too often people shy away from the trade show exhibit hall at conferences. They fear that they will have to talk to salespeople, but these industry suppliers are some of the best people for you to get to know and learn more about the current business climate. Approximately 85% of jobs are filled through networking.
Volunteer in the community. To fill time between jobs or explore new opportunities and careers, many people are finding that a volunteer job especially in the nonprofit sector can sometimes lead to permanent, salaried employment. For example, each October, there's the "Make a Difference Day," one of the largest annual single-days of service nationwide. People from all walks of life, professions and industries come together with a single purpose…to improve the lives of others. On a day like this, you never know who you could meet or work alongside.
If you are in the job market, let us know what other ways you're using to grab the attention of hiring managers and recruiters. Please post below.
Tuesday, October 17th, David Peterson, Managing Partner of Plastics and Flexible Packaging was a featured presenter on a packagingPRINTING Educational Webinar! The webinar was titled 'How to Find, Train and Retain High Value Employees' and was inspired by a growing concern that hiring managers in the packaging and printing world are finding it challenging to hire and retain top talent. David covered Millennials in the workforce, and beneficial ways to attract, hire, and retain this talent, while Tom Brennan, Chair of the Communication Arts Department at Chowan University covered the topic of Training employees.
View the details of webinar here and sign up for future webinars! Please contact David Peterson to discuss or network at dpeterson@directrecruiters.com or 440-996-0490.
October 19, 2016
By Jessica Ondo, Recruiter, Direct Consulting Associates

Talking too much
Interviews are two sided, an opportunity for the employer to asses potential candidates and for potential candidates to asses potential employers.  Quite often, the positive feedback we receive from candidates is due to their having just spent an hour or two sharing their life story.  Usually, the feedback from the employers on the same candidates results in a thumbs down.
The golden rule for an interview for all candidates is to find a way to speak no more than 40% of the time.  Be aware of your chattiness, your audience, and be prepared with intelligent talking points to prevent a rambling interview.
Attire
Dress one or two steps above your title.  If you are interviewing for a manager or director role, you might be required to dress business casual with an occasional tie.  For your interview, wear a tie and a jacket!  If you are interviewing for an entry level role fresh out of college, dress sharp!  While a suit and tie might be overdoing, it is always a good idea to be over dressed than under.  Underdressing yields an aura of overconfidence and often arrogance.
One to two times a month, we receive less than flattering feedback on candidate's attire.  Be sure to dress up a step or two to ensure you dodge this bullet!
Not being prepared
Research the company! When asked, "So what do you know about ABC Company?" PLEASE……..don't answer, "Well, I know a little bit, but can you tell me more about the organization?"  This is the quickest way to find oneself fighting an uphill battle.  On the other hand, answering the question with the following would show your vested interest in the opportunity, "I've had an opportunity to do quite a bit of research on your website, LinkedIn, and industry related newsletters.  I found it interesting how philanthropic your group is and your involvement in XYZ charities.  Furthermore, some of the changes and your top initiatives for the next year seem exciting."  Enough said.
Finally, have questions prepared to ask about the company, the team, what makes people stay/leave and remember to keep all questions open ended.  This will allow the interviewee to gain the most insight about the opportunity.
Complaining about former employers
RED FLAGS!  No hiring manager wants to hear a sob story (right or wrong) about why you've been mistreated, lied to, and your career trajectory has been stunted.  Of course, things are certain to change, you've just had bad luck for the last 30 years right?  Not so much!  Talking negatively about previous bosses, employers, and colleagues will not give the hiring manager the feeling that you are willing to take on challenges, fight battles with colleagues, and overcome obstacles to better the organization.
It is okay to discuss reasons you are exploring opportunities but knocking your previous jobs is never a good idea.
Hygiene
Be on your "A" game!  Remember, you only have one chance to make a first impression.  Regardless of your daily habits, be showered, don't overdo the cologne/perfume, and be well groomed.  Who knows, you might walk in the door and interview with a bunch of folks looking like cavemen/women in which case your habits can change AFTER you get the job.  However, always err on the side of caution and recognize the person interviewing for the job will be viewed on a different level until they get hired and become productive.
January 20, 2016
By Adam Ulmen, Researcher, DRI
The executive recruiting industry is faced with the ever-growing challenge of identifying and securing top talent across industries. The ability to allocate sufficient time toward appropriate tasks has plagued talent search professionals for years. A common set of questions facing recruiters looks something like: "How much time to spend looking for qualified candidates, how best to search for said candidates, how many candidates should be identified to make placements, how many hours should I spend on the phones each day to be successful…" and so on. There never seems to be enough time in the day to finish everything that needs to be done, however this problem can be alleviated with the development of a sort of support structure; a proper research team.
The value of investing in research cannot be overstated. Implementing a dedicated team of research specialists into an organization is an exceptional way to take your firm to new heights. Many recruiters in the industry find themselves juggling candidate sourcing, research, business intelligence, and new business development on a daily basis, just to name a few. A major value that dedicated researchers bring to a team is that the researcher can take a massive burden off of the recruiter's shoulders. Research teams can take on all of the candidate sourcing, database building, and other related activities for a team of recruiters, thus freeing up substantial time for the recruiter to focus on the primary activities that result in providing a superior recruitment experience for all parties involved.
The amount of time saved on the recruiter's end is significant when a research support structure is in place. Conservative estimates might place overall time saved between 1-2 hours per day, per recruiter, as the researcher is dedicated to taking on those time-intensive activities that the recruiter used to have to do on their own. Researchers may also conduct a lot of the legwork involved in the day to day operations of a recruiting team from something as simple as keeping updated records all the way to helping with new business development and new technology management and implementation. Taken together, these research activities time-savings translate into the recruiters being able to invest more time in building relationships with clients, providing employment and business solutions, and generating direct revenue activities which, in turn, results in a more successful practice.
What Are Some Skills it Takes to be a Successful Researcher?
Excellent Communication: In order to be a successful researcher, excellent communication skills are paramount. You need to know what is going on with your team and be able to react accordingly to ever-changing priorities. If you don't know what is going on, how can you be an effective part of the team?
Creative Thinking: Many of the tasks a researcher undertakes require a great deal of consideration and thought. Oftentimes, you will have to get creative when trying to accomplish goals, such as when a search is especially difficult. There is always an avenue to your goal, you just have to be able to think outside of the box sometimes to find it.
Perseverance: Sometimes things get exceptionally difficult and there seems to be no clear end in sight. It is these times where being able to rise up against adversity will set your levels above your competition in this industry.
Ability to Dig Deep: In recruiting research, the bulk of the job is to find the best candidates to fill job searches. It is also your job not to simply plug in some keywords and throw resumes on the recruiter's desks. It is a far more difficult task than that. A researcher needs to dig deep and go through the process of utilizing all of the resources in order to uncover the cream of the crop. This gives your team the best chance of completing the search.
Understanding of Research Methodology/Technology: A good recruiting firm will have extensive resources available to their team. These resources include technologies to help find candidates as well as training to develop the research skill set. Being able to understand how to best approach research and utilize technologies/established methods is invaluable to your success as a researcher.
Independence: While researchers are assigned searches to work on, there can be a large degree of independence required of you to carry out those searches. Micro-management aside, you will need to be able to establish a work regimen that is organized and goal-oriented in order to be the best researcher you can. You need to be able to work alone with little guidance, as well as with your team.
Expert Knowledge: Perhaps the most important thing a researcher can do to ensure success is to develop exceptional knowledge of their field. Knowledge truly is power, and being more than conversant in your field will set you leagues above the competition when it comes fulfilling your responsibilities.
If you find the career of researcher interesting, let us know.             We always look for top talent to join our companies of DRI & DCA.
Categorized:

Candidate Advice, Career Advice, DRI Recruiter Insights, Hiring Manager Advice

Tagged:

Adam Ulmen, Careers, Direct Recruiters, DRI, Recruiters, Research, Researcher, Researching, Talent
Doing my high school senior project at Direct Recruiters Incorporated, or DRI, I wasn't quite sure what to expect. Sure, I had an elementary concept of the recruiting. However, walking in on the first day I was determined to find out more. My sponsor, David Peterson, Managing Partner, made sure I did just that. After picking his brain, I learned how complex and difficult recruiting really is. Essentially, there is a set process of finding, calling, and acquiring passive candidates. The complexity arises in the fact that DRI's candidates are basically their "products" to client companies, and in this industry the "products" can say no to job opportunities or say yes at first only to change their minds later. It is up to the recruiters to think on their feet, have their best interests at heart, be empathetic, and personable all in an effort to move a well-settled candidate into a new job.
After having this long and interesting talk with David, I shadowed and listened in on his current projects along with his team.  I did this nearly every day that I came into the office and was impressed. The skills that he explained to me in the initial conversation were demonstrated in real life and in real-time. Not only that, but I felt the personable vibe of the conversation along with the necessary business vibe just by being in the same room.
As the days went on, I decided that it was time to put my knowledge to the test. After discussing possible phone projects with David, he and his other co-workers came up with some ideas. They gave me a list of people, a phone, and a script with basic questions to ask potential candidates. Without hesitation, I dialed a number and tried to read the script to a real person; I froze immediately. I was nervous, robotic, and lost for words when dealing with these people. The workers at DRI truly made it look easy. However, they assured me it was totally normal considering I had no formal training and had me call more people. By the end of the two weeks of the project, I was flowing through the script and even was able to make small talk to these total strangers.
Lastly, the aura of DRI's office was nothing short of friendly. When I arrived, David took me on a tour of the office and had me greet most of the employees. Every time, I was given a firm handshake and a warm hello. And every day after that, the people I passed in the office continued that homey vibe. On occasion, I was even able to sit down and have a casual conversation with other workers. Also, I had the privilege to sit down with the President and Marketing Manager separately. These two were extremely knowledgeable and were able to answer every single business, and even life question, I asked.
My experience at DRI can be summed up in one word: Valuable. I learned more about business than I ever could in a textbook, participated in recruiting, and even networking. From the work I did, to the lessons learned, I enjoyed every day of my senior project. I was not only exposed to the dynamic world of recruiting, but also to a vital base of knowledge that I can only build on.
You've found it.
After months of browsing online job boards, you finally see that one role that combines your past roles, industry experience and passion.  And…it's local!
What do you do now?
This is a scenario many job seekers face.  Unfortunately, most take the worst possible next step: they apply online with the same generic resume they have sent out to so many other companies.
This will most certainly ensure that your resume enters the black hole of corporate HR, never to be seen again!
So, what do you do now?
HINT: Do NOT apply!
Step 1: Customize your resume.
Go through the job description bullet-point by bullet-point.  If they are looking for a software developer with ABC experience, your resume should highlight your experience with ABC.
Your resume should mirror the job description.
Similarly, if you have experiences or skill-sets that are not relevant.  Leave them off or at the least keep them few and simple.
Step 2: Network.
Before you submit a resume online or to HR look through your network.  Do you know anyone that works for the company?  Do you know anyone who knows anyone who works for the company?
Do not be afraid to tap your connections for introductions, no matter where they may be within the organization.
For example: If you are interested in an engineering role, but have a 1st or 2nd connection to someone in finance or sales, reach out to them!  They may go golfing with or park next to the engineering manager
If you have no connections into the company, you can always coldly reach out to someone on the sales team.  Sales professionals are great to network with.
REMEMBER:  Networking is a 2-way street.  Yes you have the goal of being able to make inroads within an organization, but try to find out where you may be able to provide value to them as well.  Networking is all about deposits and withdrawals.  You may even be able to return the favor by providing them with a lead!
Step 3: Repeat Step 2!
Connect with multiple people: develop rapport with them, learn about the company's philosophy and culture, use them to connect you to other people within the organization.
Step 4: Leverage your network.
Use your old or new-found connections to introduce you to the hiring manager (or worst case – HR), or at the very least pass along your resume, and strongly recommend that they reach out to you.
Step 5: Repeat Step 4!
Having multiple people within an organization championing you increases your chances of having that first conversation with your potential new boss!  A job search is like sales: it is all about pipeline.  (Some people choose to focus on pipeline by sending their resumes out to every company hiring.  But I would recommend honing in on those perfect roles and increasing your pipeline towards them).
Step 6: Talk to a recruiter.
Try to find recruiters who have done business with that company before.  Some recruiters highlight who they work with on their website, or you may see that the hiring authority (or multiple people within the company) is/are connected to several recruiters.  Reach out to them.  Tell them that you are interested in connecting with a company they already know about and a position where they may already know the manager!
At the end of the day, nothing will guarantee you an interview, offer, or even a conversation; but increasing your exposure will decrease the odds that you end up in the resume black hole!