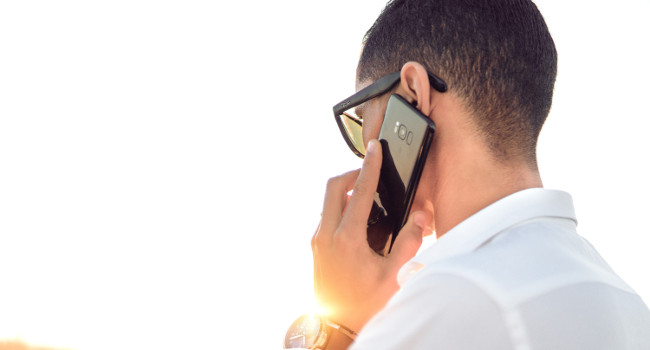 By David Peterson, Managing Partner of Plastics and Flexible Packaging
You spent time and energy to post the ad, sort through resumes, interview, and run a background check. Before making your final hiring decision, contact your candidate's references to ask a series of qualifying questions.
 A job applicant will cast themself in the best possible light to a potential employer. As a result, resumes and interviews can lack the details employers need to make their final decision. Most candidates are simply wanting to look good rather than concealing information. But reference checks help recruiters ensure they have the most accurate and complete picture of the candidate.
 Speaking with a reference helps you confirm the accuracy of your investigation and fill any gaps in the information you've collected during the interview process. Here are a few questions you should consider asking your candidate's references to help you know whether he or she will be a good fit for your organization.
 1. What is your relation to the candidate?
This may seem like an obvious first question. But it's important to know because a reference's relationship to the candidate will impact the way they respond.
 2. Why did he or she leave your company?
This fact-checking question will help you uncover the true nature of your candidate's departure. Applicants have a tendency to embellish or remove details surrounding the reason they left their previous employer.
 3. Can you provide an example of a time the candidate went above the call of duty?
Specific examples are often more informative than a reference's personal opinion. The answer to this question will reveal what circumstances motivate your potential new employee.
 4. How does the candidate work in a team?
Almost every position will involve at least some amount of teamwork. Whether it's working on a group project or general social situations, it's good to know how the candidate relates to others.
 5. How would you feel working for the candidate?
This question will cause the reference to consider their relationship to the candidate and forces them to provide an unbiased answer. Be sure to phrase the question so that it requires an open-ended response.
 6. Would you rehire this candidate?
If the reference is willing to answer this question honestly, it can be very revealing as explained by Entrepreneur. If the response is no, ask why. It may not necessarily be for negative reasons.
 7. What areas did the candidate need to improve? And how did they respond to criticism?
You want to know both their strengths and weaknesses. Most applicants won't voluntarily provide areas they still need improvement during the interview process. This two-part question not only makes you aware of the candidate's weaknesses but also lets you know how they'll handle future criticism.
 Finish the conversation by asking if there's anything else you should know before hiring this candidate. This final open-ended question gives the reference a chance to explain anything they may have not thought of before.
 When talking with the reference, avoid rushing through the conversation. Give them ample time to respond so they have a chance to recall details and provide accurate information. And be aware of any nonverbal gestures. A reference may avoid giving a negative review of the candidate, but you can gain valuable feedback by paying attention to their gestures and voice inflections.
 Asking these questions when speaking to your candidate's job references will provide insights you may not have discovered otherwise.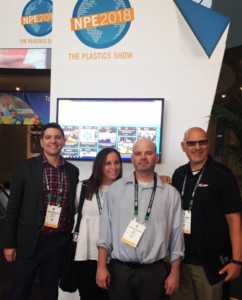 May 31, 2018
At the beginning of May, The Direct Recruiters Plastics and Flexible Packaging team attended NPE in Orlando, Florida. The show provided access to innovations, networking opportunities, technology, and ideas shaping the future of plastics. With over 2,180 exhibiting companies showcasing at NPE, it was the largest show in history. The DRI team enjoyed the show and shared their thoughts on NPE 2018:
David Peterson, Managing Partner of Plastics and Flexible Packaging
"This was my 3rd NPE and each one has been unique.  The buzz around industry 4.0 was exciting.  It's important for the plastics industry to continue to adopt newer technology.  This keeps the industry moving forward but also helps significantly in attracting the millennial generation as well as talent that will be graduating from college in the coming years. From a job perspective, Field Service and Engineering was in super demand especially with the OEMS. Several companies are looking for the exact same talent making the market super tight and competitive.  From the materials perspective technical service roles continue to be in demand. People that are able to talk tech but have a sales side to themselves are very valuable right now. From all companies we met with there continues to be concern at the executive level that pending retirements, with the lack of available candidates to backfill these roles, will be a major issue.  In general, we felt the "vibe" was very good, the weather was terrific, and overall it was a positive experience for those that attended.  My only complaint remains the same as always.  It takes two weeks for my back and feet to stop hurting from all the walking.  You?"
Adam Swinderman, Plastics and Flexible Packaging Executive Recruiter
"The technology at the show was great.  It was amazing to see where the industry is going.  The one thing that really stood out, was the sense of community there.  Everyone was very willing to help other people out.  This made the event a great opportunity to network and find ways to enhance one's career and for business to collaborate.  I'm very excited to see how things will evolve in the next 3 years when we all meet for the next event."
What were your thoughts on the show? Contact our Plastics team to discuss.