By David Peterson, Managing Partner of Plastics and Flexible Packaging
You spent time and energy to post the ad, sort through resumes, interview, and run a background check. Before making your final hiring decision, contact your candidate's references to ask a series of qualifying questions.
 A job applicant will cast themself in the best possible light to a potential employer. As a result, resumes and interviews can lack the details employers need to make their final decision. Most candidates are simply wanting to look good rather than concealing information. But reference checks help recruiters ensure they have the most accurate and complete picture of the candidate.
 Speaking with a reference helps you confirm the accuracy of your investigation and fill any gaps in the information you've collected during the interview process. Here are a few questions you should consider asking your candidate's references to help you know whether he or she will be a good fit for your organization.
 1. What is your relation to the candidate?
This may seem like an obvious first question. But it's important to know because a reference's relationship to the candidate will impact the way they respond.
 2. Why did he or she leave your company?
This fact-checking question will help you uncover the true nature of your candidate's departure. Applicants have a tendency to embellish or remove details surrounding the reason they left their previous employer.
 3. Can you provide an example of a time the candidate went above the call of duty?
Specific examples are often more informative than a reference's personal opinion. The answer to this question will reveal what circumstances motivate your potential new employee.
 4. How does the candidate work in a team?
Almost every position will involve at least some amount of teamwork. Whether it's working on a group project or general social situations, it's good to know how the candidate relates to others.
 5. How would you feel working for the candidate?
This question will cause the reference to consider their relationship to the candidate and forces them to provide an unbiased answer. Be sure to phrase the question so that it requires an open-ended response.
 6. Would you rehire this candidate?
If the reference is willing to answer this question honestly, it can be very revealing as explained by Entrepreneur. If the response is no, ask why. It may not necessarily be for negative reasons.
 7. What areas did the candidate need to improve? And how did they respond to criticism?
You want to know both their strengths and weaknesses. Most applicants won't voluntarily provide areas they still need improvement during the interview process. This two-part question not only makes you aware of the candidate's weaknesses but also lets you know how they'll handle future criticism.
 Finish the conversation by asking if there's anything else you should know before hiring this candidate. This final open-ended question gives the reference a chance to explain anything they may have not thought of before.
 When talking with the reference, avoid rushing through the conversation. Give them ample time to respond so they have a chance to recall details and provide accurate information. And be aware of any nonverbal gestures. A reference may avoid giving a negative review of the candidate, but you can gain valuable feedback by paying attention to their gestures and voice inflections.
 Asking these questions when speaking to your candidate's job references will provide insights you may not have discovered otherwise.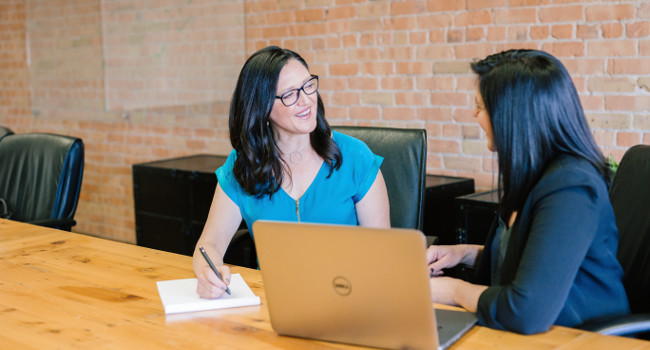 By Rachel Makoski, Director of Food & Beverage Processing and Foodservice E&S
Finding a great culture fit for the organization has become a critical factor in the hiring process. Studies have shown employees who fit the company culture increase employee engagement and add value as individual contributors as well as team players. As we all know, engaged employees also are more likely to stay at the company. Gallup's State of the American Workplace Report stated that highly engaged business units achieve 59% less turnover.
Many companies, including some in the food and beverage industries, look for culture fits over someone with skills for the job, because skills can be taught, and culture fit cannot.
Organizations have gotten creative over the years to measure culture fit. While standard methods used still apply including performance-based interviews, fit testing, and social media networks, there are unconventional methods to assess a job candidate's cultural suitability that should be considered.
Some companies have tried an interesting technique; after initial phone interviews, candidates are invited to spend about a half of a day working alongside the team. This experience can show both the hiring manager and the candidate how he or she will fit into the culture. While this may not be possible for every company to attempt, it is important to make the process human and collaborative, introducing the candidate to his or her potential team or taking candidates to coffee or lunch. According to the Wall Street Journal, some employers are even asking potential employees to take jogs or lift weights with them during job interviews.
Zappos, an online shoe and clothing shop based in Las Vegas has been known to use unconventional interview techniques to measure for culture fit. For example, they do what they call 'social testing,' which is the process of candidates meeting with multiple Zappos employees, typically at a department or company event. In addition, Zappos hiring managers make it a point to ask the candidate's shuttle driver from the airport, receptionist, or personal assistant how he or she was treated to determine whether or not he or she should be hired. Lastly, Zappos is known to offer $3,000 to new employees to leave the company. Why? Because candidates who are willing to take that offer are quickly identified as a bad hire for Zappos anyway.
Another common method is to ask interview questions that are out of the 'norm.' For example, "If you were an animal, what kind would you be, and why?" or a brain teaser, such as 'What would you do if you found a penguin in the freezer?" and "If I walk by your desk at 5:30 PM, what will I see?" These questions are meant to test candidates' ability to think on their feet and take a glimpse into whether a candidate will fit into the organization or not.
What these companies are showing us is how important hiring for culture fit really is. While skills to get the job done are important, finding candidates who are a culture fit for your organization is vital. Companies who focus on building a team that is strongly engaged will positively affect the organization and success will follow.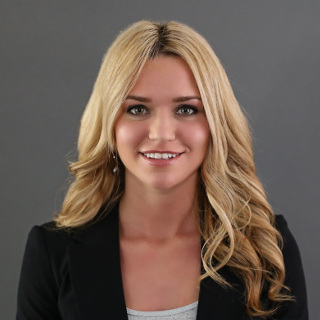 Rachel Makoski
Director of Food and Beverage Processing and Foodservice E&S
440-996-0871
rmakoski@directrecruiters.com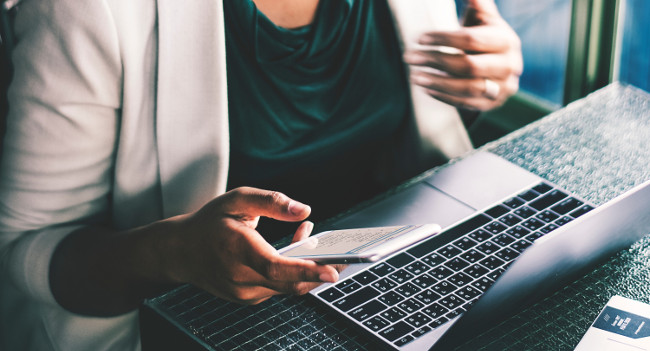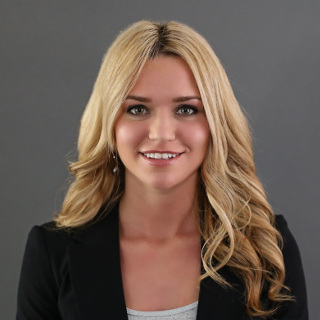 By Rachel Makoski, Director of Food Processing and Foodservice Equipment and Supplies
Nearly 75% of millennials expect flexible working conditions. And 68% of recent graduates say that being able to work remotely will impact their decision to accept a position.
Applicants come with a new set of priorities. They expect more than a paycheck and solid benefits. The shift in philosophy has forced companies to implement flexible working conditions.
However, adopting these changes can be difficult for Food & Beverage and manufacturing companies. The pressure has caused concern for many leaders. But to implement a successful work from home program, an organization needs be aware of the benefits and the obstacles they may encounter.
Know the obstacles
Before your organization begins to provide flexible working conditions, there are potential obstacles you should be aware of.
First, don't assume every employee wants to work remotely. It may sound appealing to roll out of bed and shuffle to your computer in your slippers each morning. But you may discover this is not the general consensus among your staff. Many employees still enjoy the social interaction provided by a traditional office setting.
And don't assume every employee is cut out for it. Some people thrive within traditional settings. Removing the stability of an office environment could be detrimental for some. Managers are often your best resource to know whether remote accommodations will work. Typically, they know their team better than upper management.
Technology will play an important role in establishing a successful work from home program. The last thing any company wants is for an employee to become an island. Implementing the appropriate technology to maintain communication will be important.
Aspects of company culture that came naturally before may become difficult to maintain. Consider how you will maintain comradery while your team is still under one roof.
Consider the benefits
It's understandable to have reservations about a work from home program. But the cost savings alone can make it a no-brainer. Studies have shown than an employer can save $10,000 per employee each year by allowing employees to work remotely.
In addition to the cost savings, it gives you access to a larger talent pool. Facilitating employees working from home will allow you to attract employees who would be unwilling to relocate.
5 steps to implementing a work from home program
When your organization is ready to implement the program, there are five steps to consider.
1. Test it
There are plenty of companies to analyze to know whether your organization can accommodate remote working conditions. Analyzing similar companies who have tried it before may provide your answer. But no matter how well you plan, you'll encounter unforeseen obstacles.
Before you dive in completely, identify a couple employees who would be willing to test it out. There initial feedback will allow you to prepare a full roll out.
2. Have a timeline
From the initial trial period to complete implementation there will be details you'll need to work through. But you should develop a timeline. This will keep the plan on track and also answer the questions that will arise: "When can I work from home?"
3. Work out the details
Allowing your employees to work from home will require new protocols. You might discover it's not as simple as providing a laptop and access to your company server.
Teams working in different parts of the country will have to rely on different applications to provide seamless communication. Maintaining clear communication between employees will be important.
As you work through the details, be sure to protect your company culture. It can suffer if regular events aren't scheduled. There won't be any more water cooler talk amongst a remote workforce. Foster communication through regular company outings or retreats. And if geography isn't a limitation, consider Friday happy hour or midweek yoga sessions.
4. Determine times of availability
A simple method to maintaining communication is establishing availability. There should be an expectation among employees as to when they will be available.
As an organization you can choose whether those hours are the same for everyone and if the hours need to be static throughout the week. Depending upon the organization's flexibility, you may decide to allow employees to choose their appropriate hours. But whether those are traditional hours or flexible, the rest of the organization should be aware.
5. Identify which jobs can work remotely
Unfortunately for some, not all jobs can be done remotely. Some positions are just more suitable for an office setting. Define what roles will be available for remote work to set the expectation.
Summary
There's different factors to consider when implementing a work from home program. If your company decides to provide remote working conditions consider these five steps to ensure it works for both the company and the employees.
Last year several new recruiting tactics were introduced. This year, we've seen them adopted and implemented. And many of these modern methods will shape the hiring process in 2019.
We've analyzed many of these new tactics and technologies. Some are fleeting trends soon to be forgotten. But some of these new methods would be worth implementing. The following 7 recruiting trends are the methods we believe will continue into 2019.
Go mobile
Earlier this year, Google announced they were moving to mobile-first indexing. Search engine optimization may not have been a top priority of recruiters in the past, but this update is worth acknowledging.
Google makes changes for two reasons:
To benefit the searcher's experience.

To adjust to searcher's habits
Today more candidates are conducting their job search on a mobile device. But that doesn't mean the industry is following suit. Although mobile platforms have been around for quite awhile, many recruiters haven't adopted this change.
In a recent study, 45% of job seekers said they use mobile to hunt for jobs at least once a day. And 89% of job seekers use mobile platforms for job search. Today, 16% of applications are submitted via mobile. To be effective, your recruiting strategy should allow candidates to easily interact on a mobile device.
Say goodbye to paper resumes
Speaking of applications, the future is signaling the end of the paper resume. Organizations are beginning to place more importance on soft skills. Beyond a paper document, social media profiles and video submissions can more accurately demonstrate a first impression.
For the company hiring this means keeping up with trends and being able to accommodate these technologies.
For job seekers, this means this means developing an integrated personal brand through social media profiles, digital portfolios, and even a personal website (if appropriate for the position).
Develop an attractive online profile
If companies want to attract top talent they need to portray an appealing environment. Social media is used to demonstrate corporate culture. Research shows that 79% of candidates review social profiles during their job search.
The reality of working for your company should be accurately portrayed across your social media. Strengthening employer brand was listed as a priority by 60% of organizations. Your website, social media, and online reviews should provide an accurate depiction of the company culture.
Realize the impact of artificial intelligence
It sounds like something out of a sci-fi movie, but artificial Intelligence is impacting the job market. The UK has already experienced the impact. In 2017, 66% of UK office employees requested the assistance of AI to accomplish their daily work.
This technology will impact the roles HR departments need to fill. Working with the assistance of AI will change the skills required of employees. Within the next fifteen years predictions indicate that 50% of employees will rely on the assistance of AI.
Consider flexible working conditions
The Gig Economy has impacted the job market in multiple ways. Not only are more workers moving to freelance positions, this trend is changing their expectations.
Research found that 65% of employees would pursue contract work if given the opportunity. This can be attributed to the many perceived benefits of such roles such as working from home. A 2016 survey reported that the ability to work remotely impacted 68% of candidates decision.
We don't anticipate the entire workforce to quit their traditional jobs for contract work. But the popularization of these non-traditional roles has changed employee expectations.
Take note of virtual reality
There's no shortage of video interview software. As we previously mentioned, video is able to demonstrate a more accurate first impression.
Video interview doesn't seem like it will be going away. Additionally, virtual reality and augmented reality platforms are being used for interactive hiring needs. Rather than answering the usual questions, virtual reality shows how candidates respond in practical settings.
Develop Talent Relationship Management
With an already competitive job market, Talent Relationship Management (TRM) has become an increasingly important recruiting tool. Unfortunately, many HR departments have overlooked the importance of cultivating the existing relationships within the organization in order to attract new talent.
History has shown that 40% of companies' best hires come from within. One study showed that utilizing TRM resulted in a 4% higher offer acceptance rate. Candidate Relationship Management (CRM) shouldn't be overlooked. Rather, it should be implemented alongside TRM in order to recruit the best candidate.
Summary
In order to recruit the right candidate, you have to employ modern hiring methods. Simply posting a job and waiting for the resumes to pour in may not work anymore. Today's job market requires a more proactive approach from both the recruiter and the candidate.
Finding top talent requires staying up-to-date on these trends. Depending upon the size and capabilities of your organization, you may not be able to adopt all these trends. But you should be aware of the expectations. As an organization, identify the weaknesses within your current recruiting methods and be willing to implement needed changes.
A couple of weeks ago, the Direct Recruiters Automation, Robotics and Controls team attended IMTS 2018 at McCormick Place in Chicago. Josh Olgin, Director of Robotics and Nick Saddleton, Automation, Robotics and Controls Executive Recruiter were two attendees out of the 129,415 registrations and 2,563 exhibiting companies. They, along with other attendees were provided access to networking opportunities, informative sessions, and impressive new technologies in the world of Manufacturing. Josh and Nick shared their three takeaways from the show:
There is an appetite for hiring in the industry.
With the overwhelming turn out and mass amount of people, manufacturing companies and professionals are looking for top-talent to join them. The DRI team was able to meet up with several professionals to discuss the industry and talent needs they have. With the need being so high, DRI has the ability to narrow down the focus of what the company is looking for to specifics and find right person. Sales, applications, robot programmers, robot engineers, mechanical design engineers, concepting, project management, and field service were just some of the talent categories discussed while we were there.
Robotics is a huge driver in industry trends.
The DRI team was so impressed with the robots, new technology and new applications they saw at the show. The exhibitors represented the ongoing growth in technology in the industry. Josh and Nick saw technologies such as sensor controls, machine tools, robots working hand in hand with CNC machinery, mobile robots, and even a bartending robot!
Cobots and Mobile Robots working together with humans
A noticeable trend in the industry and displayed at IMTS has been humans working together with different types of robots. Mobile robots small enough for warehouses or hospitals for example can come and go with no supervision, being programmed at the beginning of the day (by a human) and it does its job. Humans are able to manage how these robots work, resulting in an increase in productivity. Not only can cobots contribute to efficiency and growth, but also safety. They are able to work in harsh surroundings, so a human doesn't get hurt. We are seeing more and more of this collaboration between humans and robots – something we expect to continue in driving growth in the industry.
As executive search specialists in the Automation, Robotics and Controls space, DRI enjoyed IMTS, the great new technologies, interesting companies, and the people they met there. If you happened to attend IMTS and did not get a chance to meet with Josh or Nick – let us know what you thought! Additionally, Josh will be attending Pack Expo on October 15th and 16th - Please reach out to him to set up a meeting if you're attending as well.
Josh Olgin
Director of Robotics
440-996-0585
jolgin@directrecruiters.com
Nick Saddleton
Executive Recruiter
440-971-1193
nsaddleton@directrecruiters.com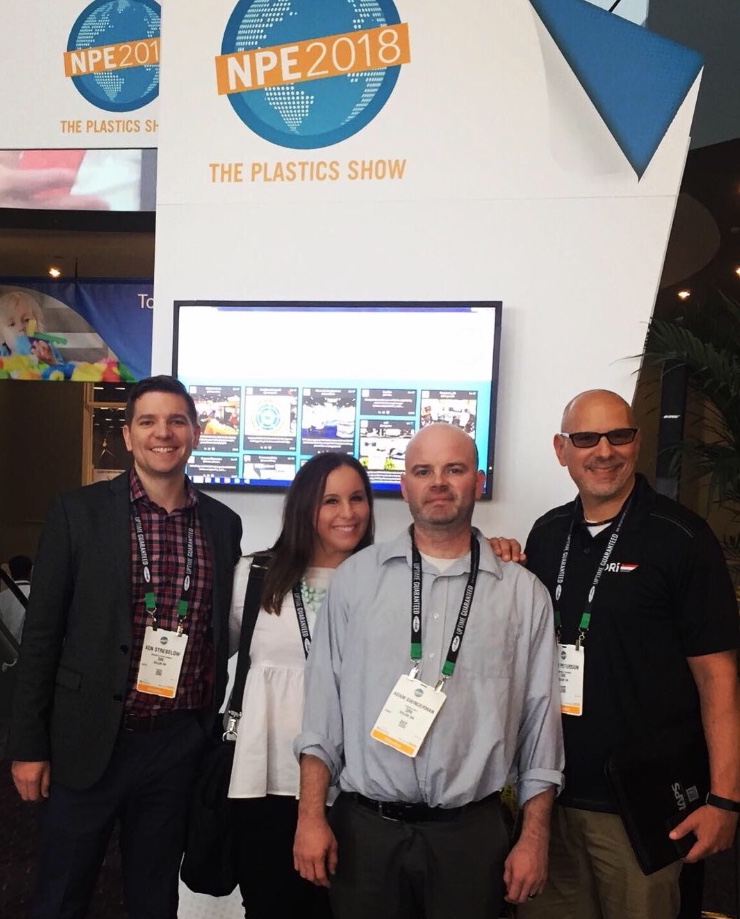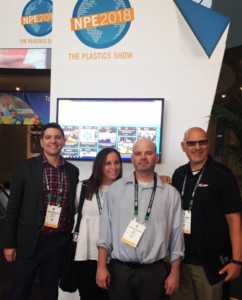 May 31, 2018
At the beginning of May, The Direct Recruiters Plastics and Flexible Packaging team attended NPE in Orlando, Florida. The show provided access to innovations, networking opportunities, technology, and ideas shaping the future of plastics. With over 2,180 exhibiting companies showcasing at NPE, it was the largest show in history. The DRI team enjoyed the show and shared their thoughts on NPE 2018:
David Peterson, Managing Partner of Plastics and Flexible Packaging
"This was my 3rd NPE and each one has been unique.  The buzz around industry 4.0 was exciting.  It's important for the plastics industry to continue to adopt newer technology.  This keeps the industry moving forward but also helps significantly in attracting the millennial generation as well as talent that will be graduating from college in the coming years. From a job perspective, Field Service and Engineering was in super demand especially with the OEMS. Several companies are looking for the exact same talent making the market super tight and competitive.  From the materials perspective technical service roles continue to be in demand. People that are able to talk tech but have a sales side to themselves are very valuable right now. From all companies we met with there continues to be concern at the executive level that pending retirements, with the lack of available candidates to backfill these roles, will be a major issue.  In general, we felt the "vibe" was very good, the weather was terrific, and overall it was a positive experience for those that attended.  My only complaint remains the same as always.  It takes two weeks for my back and feet to stop hurting from all the walking.  You?"
Adam Swinderman, Plastics and Flexible Packaging Executive Recruiter
"The technology at the show was great.  It was amazing to see where the industry is going.  The one thing that really stood out, was the sense of community there.  Everyone was very willing to help other people out.  This made the event a great opportunity to network and find ways to enhance one's career and for business to collaborate.  I'm very excited to see how things will evolve in the next 3 years when we all meet for the next event."
What were your thoughts on the show? Contact our Plastics team to discuss.
May 29, 2018
By Rachel Makoski, Director of Foodservice Equipment and Supplies
With it being the largest event in foodservice each year, it's no surprise that last week's National Restaurant Association Restaurant, Hotel-Motel Show broke its record for a fourth year in row with more than 715,000 square feet of space at McCormick Place from May 19-22. If you missed it, the show had more than 65,000 attendees from around the world bringing innovations in foodservice products, equipment, supplies and software to one place.
As it has been in recent years, the focus was on innovation, this year with food safety and sanitation standing out. I talked with start-ups just recently breaking into the space with new concepts, to the most recognizable brands in the industry, all with the same basic idea – innovating to become more user friendly, easy to clean and efficient, and aiming to bring product ideas that disrupt the market.
Below are just a few of the companies that I chatted with at the show.
Ice-O-Matic
With their new line called the Elevation Series, Ice-O-Matic has created a more modular unit with the environment and sanitation in mind. The Elevation Series cube ice machines are now easier than ever to clean with snap-in parts that are dishwasher safe. The equipment also offers groundbreaking technology that gives the unit a dual exhaust so that it can adapt to airflow requirements you need without an extra kit.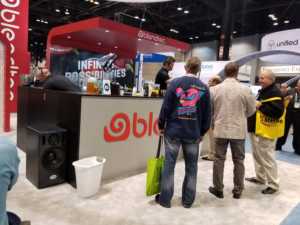 Blendtec
Mixing delicious samples for attendees, Blentec's booth was booming with attendees. Last year Blentec took a 2017 Kitchen Innovation award for their Nitro Blending System, improving on sanitation and efficiency and saving on labor.
Vulcan
Always at the forefront of foodservice innovation, Vulcan took a 2018 Kitchen Innovation award for their SonicSafe Ultrasonic Scale Prevention for Steamers which eliminates limescale to prolong the life of steamers. And still gaining attention at the show was their 2017 Kitchen Innovation award-winning Gas Convection Oven, which offers easily removeable, dishwasher-safe doors.
Broaster
In business for more than 60 years and known for its signature fried chicken programs, Broaster aims to offer an experience, not just products – and that it did at this year's National Restaurant Association Show. Right at the front of the North Hall, you would've thought Broaster was throwing its own party with an extensive and energetic display of their lineups.
Alive & Kickin' Pizza Crust
The Alive & Kickin' Pizza Crust booth was hosting lines of attendees waiting for their turn to get a slice of pizza on their variety of crusts. One of their sales reps said they were seeing great responses this year. With a variety of delicious recipes, from Focaccia to Quinoa, Crushed Flax & Honey, Alive & Kickin' sells into retail, foodservice and deli settings.
What were your thoughts on this year's NRA show? What innovations did I miss? Reach out to me if you'd like to discuss!
*For more information on our Foodservice practice area, see https://www.directrecruiters.com/food-service-equipment/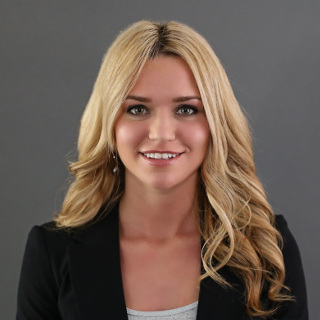 Rachel Makoski
Director of Foodservice Equipment & Supplies
440-996-0871
rmakoski@directrecruiters.com
May 16, 2018
By Norm Volsky, Director of Mobile HIT
Earlier this month I attended ATA in Chicago, the world's largest telehealth innovation and networking event. With over 4,500 participants at the event, I was able to meet with many leading professionals in the industry. Specifically, I enjoyed meeting with 14 innovative companies to discuss the new and interesting things they're doing in the healthcare and telehealth industry. Below I have highlighted these companies with an overview of each company and some of the new initiatives they're taking in the space.
Agile Health: Mobile health engagement vendor creating digital conversations to improve population health and achieve better healthcare outcomes through lasting behavior change. Agile intelligently and seamlessly blends automated and live coaching support to deliver a suite of highly interactive, evidence-based programs with a substantive record of clinical validation and proven results. Agile has an 85% engagement rate, a 25% reduction in total cost of service, a 46% reduction in readmissions at 90 days, and 4.75 of 5 patient satisfaction rate.
Analyte Health: Care enablement platform that helps consumers better own their health. Analyte allows consumer to do lab testing in the comfort of their home and get lab diagnostic information and test results quickly and accurately. Not only is Analyte speeding up the time of diagnosis, the simple and convenient platform encourages consumers to get tested for conditions that they would have put off otherwise.
CareDash: Doctor Review platform that makes it easy for consumers to find, compare and review doctors. CareDash is hell-bent on bringing transparency to the healthcare market and developed a tool to notify patients if their doctor has accepted money from Pharma companies. The peace of mind CareDash provides its users is invaluable to patients who are not sure if they should be on a certain medication. This type of info can help the entire healthcare system fight the opioid epidemic.
CirrusMD: Text first virtual care platform that gives patients instant access to healthcare. Having 4 of the largest 10 health plans in the country as customers, CirrusMD delivers impactful interactions with in-network doctors for millions of patients. 70% of virtual visits require no additional follow-up resulting in major cost savings for the entire healthcare system.
Fitango: Care Management and Patient Engagement vendor helping its customers move towards value-based care. Their HIPAA compliant solution enables all the stakeholders to communicate including: Care Managers, Care Givers, Providers, Network Managers, the Patient and their family. Fitango's approach is preventative in nature and is geared towards the post-acute setting. Recently the company launched Oncology Pathways which is a precision oncology platform. In addition, Fitango launched an advanced care planning module for end of life situations which helps family members navigate through very difficult decisions.
GlucoMe: Digital Diabetes Care company that simplifies the way patients, caregivers and providers manage diabetes. By combining diabetes monitoring hardware, mobile app solutions and cloud-based computing, which supports their Digital Diabetes Clinic, GlucoMe enables healthcare professionals to continuously monitor their diabetes population. Based in Israel, GlucoMe works with the top HMO's in Israel. Partnering with Apollo Sugar Clinics allows GlucoMe to potentially help hundreds of thousands of diabetes patients manage their condition in India. Also, a new parternship with Diaman in Latin America is expanding GlucoMe's global reach. A year ago, industry veteran John Erickson was appointed to be EVP and GM of North America.
Intelligent Retinal Imaging Systems: IRIS' Diabetic Retinopathy Diagnostic solution helps caregivers prevent their patients with diabetes from going blind. Its early-detection screening platform provides an end-to end-solution for primary care including patient identification, diagnosis, reimbursement and referral. This allows its customers to increase access, improve care coordination, reduce costs and achieve HEDIS compliance. The number-one leading cause of blindness in adults is diabetic retinopathy - and 95% of vision loss is preventable with early detection which is the problem IRIS helps to solve. After winning a Microsoft 2017 Health innovation award, IRIS was also featured at the Microsoft Build Conference 2018 this past week for their work on Artificial Intelligence algorithms to enhance the identification and diagnoses process for diabetic blindness.
InTouch Health: Made big news in acquiring Reach Health which was announced at the show. Offering secure, reliable and scalable telehealth, InTouch has 130+ Health System customers at over 1750 locations. They provide over 30+ use cases and were recognized as a category leader for virtual care platforms by KLAS with a score of 90.1 out of 100.
Medici- Created WhatsApp for healthcare with an emphasis on user experience allowing patients to avoid waiting rooms, save time and money and get treated faster. Medici built a business platform for providers to communicate HIPAA compliantly with their patients and "unchain their practice." The text, phone and video capabilities allow for seamless communication, e-prescribing and referrals. Providers can also bill via the app which caters to patients with high deductible plans. Medici launched in South Africa last year and is looking to expand their international footprint. Veterinarians have started using the Medici app which is an entire new market vertical for the company.
Medsolis: Care Management and Patient Engagement vendor offering a BYOD app that was named a Top 10 Telemed company by CIO Review and won the Most Innovative Care Management Product award from Frost and Sullivan (out of over 50 vendors). With the ability to personalize, automate and humanize, their solution is extremely interactive and loved by patients and care teams. Their 'My Goals' module allows a patient or care team to set out goals and the simple and interactive platform allows them to track the patient's progress on their way to reaching their goals.
Pillsy: Smart pill caps and software system that provide smart reminders for patients to take their prescription medication correctly. By levering Bluetooth (low energy) smart caps for their patient's pill bottles, Pillsy reduces the cost vs. older generations of smart pill bottles while providing a modern user experience. The software was designed to be super user friendly and simple, resulting in a nearly instantaneous setup when the product is distributed by pharmacy. In addition to selling to consumers, Pillsy also has an enterprise platform that helps organizations manage medication adherence across their patient populations
Trapollo: Enables payers and providers across the United States to have collaborative relationships with their patients/members. With the infrastructure of being a Cox Communication owned company behind them, they can provide their customers unmatched services with their remote patient monitoring program design, management and logistics expertise. Trapollo's integrated solutions deliver keen insights that help clinicians monitor a patient across the continuum of care inside a patient's home, helping them manage chronic conditions and comorbidities. Trapollo realizes that their employees might be the only voice a patient hears all day and their goal is to "have an attitude of compassion and love as they help solve any technical issues they might experience while enrolled in a program." Recently Trapollo hired Cox veteran executive Mike Braham to lead the company into explosive growth.
Vivify Health: Remote Patient Monitoring Platform helping move the industry toward value-based care. Helping its patients manage their chronic disease, Vivify is one of the leaders in mobile population health management. In 2017 Vivify was awarded a patent for extending EMR's with Digital Health. UPMC which is a customer's of Vivify did a presentation at the show explaining how Vivify has helped them improve patient outcomes in their health system.
Zipnosis- Provides its customer a significant ROI which has been proven to convert 25% of patients from the telemedicine platform to in-person customers with an average spend of $3K per year. The providers that were using the Zipnosis platform met guideline adherence up to 95%. Key customers include: Baylor Scott and White, UCLA Health and Mission Health. In April, Zipnosis added post-surgical care services to its telehealth platform. Zipnosis also partnered with AAFP which gives thousands of family physicians access to their telehealth platform.
ATA was a great event and I was thrilled to meet with these great companies. Please reach out to me if you'd like to discuss your insights from the event or if you'd like to chat about the telehealth industry in general.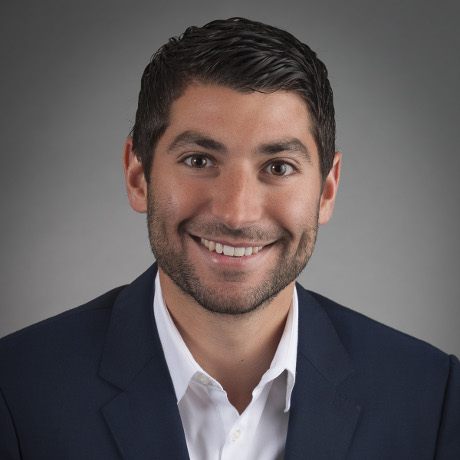 Norm Volsky
Director of Mobile HIT
nvolsky@directrecruiters.com
440-996-0059
Categorized:

DRI Recruiter Insights, Events

Tagged:

ATA, ATA 2018, event recap, headhunter, Healthcare IT, HIT, Norm Volsky, recruiter, recruiting, Telehealth

Ashley Gannon, Executive Recruiter for Plastics and Flexible Packaging recently had the opportunity to interview Steve Eglowstein, Director of Sales at IPL Plastics. Mr. Eglowstein shared helpful insights regarding the plastics packaging industry, innovation, and leadership.
Please tell us about yourself and your company, IPL Plastics.
I have had over 15 years of Plastic Packaging experience, most of which have been in the manufacturing of rigid plastic containers. I have had roles from producing in sales to leadership. Currently, my title is Director of Sales and I lead Sales Reps from the Southeast, out to the Gulf Coast and the entire West Coast throughout that division. IPL Plastics is now the third largest manufacturer of rigid plastic containers in North America. IPL is comprised of 4 business units -The bulk division which is all plastic containers from 0.5 up to 6 gallons in rounds, squares, rectangles and various shapes and styles, a retail division, which is the smaller type of plastic containers that are synonymous with yogurt and sour cream and products you see mostly in the retail sector, a material handling division which is primarily storage handling containers, and an environmental division which are roll-out trash cans.
What led you to pursue the Plastics/Packaging industry in your career?
I think what really caught my attention in the Plastics/Packaging industry was the opportunity to work within an industry that is always growing and changing. Whether it is in food, chemical, or industrial, types of packaging are always changing. There are many initiatives that have been ongoing in the OEM to retail markets. The innovation and constant change is very present in Plastics Packaging, and finding a company that was open and invested in innovation allows you to get to the right customers for the right reasons.
IPL has a culture of innovation and commitment. How do you encourage innovation on the teams you lead?
It starts with a company like IPL who provides best in class product and service. Having these key components allows your team to collaborate with customers and truly provide solutions and the ability to differentiate yourselves from the competition. We, at IPL, encourage our teams and our sales folks to constantly think outside the box. We hire creative minds who are constantly looking to provide solutions, options or variations to the way that you're doing things. Hiring people that have that mindset and then having a best in class company, best in class product, and having a team internally that welcomes that, drives innovation and people take to it. Each opportunity in our company is worth exploring and if it makes sense we will do it. We are probably more flexible than most of our competitors, so for that reason it creates an environment in itself that promotes innovation, thinking outside the box and coming up with new ideas.
What trends do you expect to see in the Plastics/Packaging industry in the next 5 years?
Source reduction is definitely a key proponent, not only from an environmental standpoint, but also reduction in costs. In addition, state of the art decoration has become more accessible to medium and small customers. IML or in mold labeling is something 10 years ago only large brand owners could afford to do. Through technology advancements, it's not just for the companies who have a huge wallet, now some of the medium and smaller accounts can use state of the art decoration. I think you will see more and more of that. Being able to do shorter runs with decoration will be more available in the next 5 years, so driving out material, driving out costs, and using types of decoration in an economical way are trends I see. Lastly, innovation is not going to stop. Coming up with the best and newest mouse trap is an ongoing topic that has no finish line.
What traits do you believe are necessary in leadership?
The first is being able to hire the right people. One of the reasons we work with DRI is they give us the ability to hire the right people, by putting the right people in front of us. Additionally, being able to have access as a leader, keeping your ear to the ground and finding talent that can add value to the team is important. I think that once you've got the right people on board then it becomes leading by example. My job, in essence, is to remove obstacles and do everything in my power to help that person succeed whether in metrics, goals, and dollars; that's my mantra. My job is to stand behind someone and help them move the pile and help them succeed in closing business, and achieving their personal and professional goals. We provide all the training and guidance but once you hire the right people and give them the right tools, leaders should be asking, 'how can I help you?' It's not about who works for you, it's more or less becoming teammates and partners and creating collaborative relationships.
Describe the approach you take to attracting and retaining high impact talent at IPL Plastics.
I think one of the assets that IPL's culture has is having a collaborative and entrepreneurial type spirit. Some of our best in class competitors are very set in their ways. Having a leadership team that is open to new ideas, and wants to collaborate with their teammates seems very well received with the people that we talk to. It seems to be the culture people want to be around instead of the less flexible environment. There's nobody at IPL that puts themselves above anybody else. We all consider ourselves partners, coworkers and we all work together for a common goal so people feel apart of the process and that's how you get a better buy in.
What or who has motivated and influenced you to be successful in your career? Have you been involved in mentorship throughout your career, whether being mentored or mentoring others?
I have been very fortunate to have worked with and for people I would consider mentors. I have been given the opportunities to go through formal training and worked with good mentors who have taught me great skills in sales and leadership. These people have enabled me to pick up some great habits and great skillsets. As for mentoring others, part of my job is to mentor the people who report to me to certain degrees, helping them provide solutions and recommending how to handle different situations. Some people are just as experienced as I am, so the last thing I want to do is to tell them how to do their job. My job is to find out what can I do, how can I help, and how can I remove obstacles. For those with less experience that come across a situation they need help with, we will sit down, brainstorm, and look at our options to figure out the best way to handle it – that is one way I can provide some mentorship.
What is the biggest challenge facing the industry right now?
Top manufacturers need to have the ability to be flexible to meet and exceed customer expectations. There are folks that are much larger or much smaller that are very ingratiated in standard operating procedures IE, "that's how it's got to be done", but business climate has changed over years. There are spikes and valleys in businesses and there are different senses of urgency and needs so the biggest challenge in the industry is being that company that not always says yes, but has the flexibility and open-mindedness to look at ways to help customers meet and exceed their expectations.
What do you think is necessary to be a successful salesperson in your industry?
There are a lot of people in our industry from the sales standpoint that are used to doing things the same way that everybody else has done it for some period of time and I don't believe that necessarily holds true anymore. Customers in the industry have evolved. The average customer is more astute as to entertaining a new vendor coming in, listening to the questions they ask and the way they conduct themselves, and they're saying to themselves, "Is this someone I can look at as a partner? Do they have our best interest at hand? Are they bringing new ideas to the table?" This is a different mindset than just trying to speak to customers to sell your product or service. Salespeople need to enable themselves to get in front of customers and ask them a lot of questions, find out what they're doing, how they're doing it, where they want help, and then providing solutions, suggestions or options. When you do that, then you become an extension with a company and you are viewed as a partner with your customer. I think that's very important and the industry needs it.
Ashley Gannon
Executive Recruiter
agannon@directrecruiters.com
440-991-1064