April 8, 2020
By Shawna Rosner, Director Legal Solutions Group
While we navigate a crisis and pandemic to the likes of which we have not encountered before, some work must go on. Firms and companies across the country are moving forward with hiring and starting new hires remotely. Last week, I had two attorneys begin their jobs remotely which required virtual onboarding. I thought it might be helpful to give some tips and insight into this new but real phenomenon. How can your company start strong with a new hire during this time or at any time when working with a remote candidate?
For many new hires, the first day is the first time they get to meet their full team and other colleagues. Let's face it, the first day of a new job is the start of a new relationship, with your firm or company but also the start of many new relationships, with colleagues. It is essential to make a great first impression regardless if it's in person or virtual.
To start, there are a few key factors to consider when onboarding someone virtually. Take some time to plan and create an agenda for the new hire. Try to do your research and think about what the candidate will need to know about joining your company. Having the manager involved as much as possible is likely to lead to more success.  Being overly communicative to the candidate before the start date and throughout the process is a good practice to keep him or her engaged. Additionally, ensure that all material, onboarding documents and forms that need to be signed are all digital and the new hire can view and/or sign things virtually. The hiring team should also prepare any company-issued technology needed and set up a plan for the new hire to pick this up safely. I have also heard of needed technology and paperwork being personally delivered by IT or other administrative staff to the new hire's home to avoid having to come into the office at all.
The first week is a crucial point in virtual onboarding. Where normally a simple email to a team telling everyone to stop by and meet the new hire, now is the time to circulate more personal questions during a virtual email introduction to the team. A client of ours began the onboarding process before the actual start date by sharing emails within the team introducing the new hire and sharing a couple of things about themselves. The candidate shared the email thread with me. I was happy to see the humor displayed. It made me, an outsider, feel like the team was a real family just through this short series of emails and I know the new hire was more than excited and relieved by this virtual introduction to his new work family. Another welcoming idea during the candidate's first week is, if available, coordinate a way to send the new hire your company 'swag' to his or her home as a welcome gift.
In addition, integration calls (conversations with the supervisor or manager) are key to making the new hire transition at a time when popping in the office to ask questions can't be done. Get creative with you integrate your new hire.  Zoom can be used for coffee dates with individual team members and happy hours with the whole team. Meeting with departments like Human Resources and IT should be set up through video calls with the ability to screen-share and go over any operational systems, platforms and tools the company uses.
For some companies, virtual onboarding isn't a whole lot different as they may already have new hires watch video trainings or utilize Skype or the like for orientation. For others, this is completely novel and a bit daunting to tackle but it is successfully being done.
One factor in virtual onboarding is company security. In this time of stay at home and shelter in place orders around the country, only essential businesses are operating. For those businesses that remain essential in their state, new hires may still be required to come into the office for a brief amount of time to pick up a laptop, connect their phones to company email and complete employment verification. They are then free to work remotely and do the remainder of their onboarding online. Some companies do not allow employees to use their own laptops or desktops because of security risk. As I previously mentioned, this can also be done via personal delivery.
As virtual onboarding is new for so many, it makes sense to adjust the process based on feedback.  At this time of crisis all of us are challenged to be more flexible and roll with the punches, the same will hold true with hiring.  The pandemic at hand is going to require new hires to fill current and projected needs. Virtual onboarding may be a new process to many but measures can be taken to make sure an employee's first days with a new company are inclusive, positive and successful!
The COVID-19 pandemic has had drastic affects to people and businesses across the United States and the globe. As we all navigate this together, Direct Recruiters would like to extend a message to clients, candidates and their families to be healthy and safe during this challenging time. Our Automation team has been connected with multiple Automation organizations and leaders who are willing to share helpful information, advice and insights regarding the initiatives their organization is taking in the pandemic to manage the uncertainty, assist in the fight against COVID-19, how to keep employees engaged right now, and more. Thank you to all participants for the helpful information you provided.
Jump to interviews: Bradley Schowanson - Yaskawa, Brian Clark - Fastenal, Tom Subaric - Oakley Industrial Machinery,  Patrick Coakley - Plant Automation Group 
Bradley Schowanson, Engineering Manager, Medium Voltage Drives
Yaskawa
https://www.linkedin.com/in/bradley-schowanson-80655944/
Is your company pivoting at all during this pandemic and are there any initiatives you would like to share about what your company is doing differently either to assist in the fight against Covid-19 or generally how your leadership is handling the situation?   
We are taking measures to isolate employees working at the factory as far as adjusting things like lunch shifts. We are also making sure the same group of employees on different lines are staying in the same areas and bathrooms. All office employees are working from home. My team and I are working from home and are using Go-to Meeting for all of our meetings.  Our CEO's goal has been to retain as many jobs as he can during this time, and I have been really happy with the choices he is making.  
How are you keeping your employees and teams engaged and motivated?   
For me, I talk to members of my team regularly on the phone and we have weekly meetings where we follow up, get together, and get updates of where we are at with projects. It helps a lot to talk and hear someone's voice. I personally listen to music to keep motivated while I work. 
What message would you like to share with our industry as a whole in regards to the pandemic?   
Overall, when I reflect on what's going on, I think of how resilient humans are at overcoming obstacles like this. I'm sure we will overcome this, and I am proud of my team as well as Yaskawa as a whole for adapting to overcome general obstacles related to COVID-19. 
Brian Clark, General Manager - Westfield, MA
Fastenal
Is your company pivoting at all during this pandemic and are there any initiatives you would like to share about what your company is doing differently either to assist in the fight against Covid-19 or generally how your leadership is handling the situation?
There are a bunch of different ways Fastenal is dealing with the current state. It all depends based on where exactly you are working and what kind of position you are in; whether in the warehouse or someone on the sales side. As a GM, our store, and other stores are taking everyone's safety and health first. We have currently closed our front room, retail side of things. We are however, still servicing our customers while using hand sanitizer, masks and gloves as they are all essential workers either in government, transportation or in the medical field.  From a business perspective, we have had to cut costs and be a bit more frugal, but luckily haven't had to do anything throughout the company in terms of cutting hours or employees. There have been weekly updates throughout the company to keep employees informed on how we are dealing with COVID-19. For example, Fastenal has been making donations like dust masks to front line workers.
How are you keeping your employees and teams engaged and motivated?
I think for a lot of us, not much has changed in our business, but I would say knowing what's going on in the world and the fact that we are helping supply people who are combatting the virus really keeps employees active, engaged and feeling like we are really making a difference. There's nothing putting them off about the situation. They all feel we are doing the right thing.
What message would you like to share with our industry as a whole in regards to the pandemic?
I like the fact that as an industry, we are able to come together to help the people on the front lines fight the virus and keep the world turning.  There are people staying home to lessen the spread, but I'd like to see those that can make a difference get out there and do what they can to keep us afloat.
Is your company pivoting at all during this pandemic and are there any initiatives you would like to share about what your company is doing differently either to assist in the fight against Covid-19 or generally how your leadership is handling the situation?
Oakley Industrial Machinery makes equipment for the heater element industry. One thing we specifically make to assist the medical industry, especially right now during the COVID-19 pandemic, is machines that are used to manufacture heater blankets for emergency rooms. We are considered a necessary business during this time, and one thing we have done in order to keep all of our employees working we took a pay cut of 20% across the board, including our COO.
 How are you keeping your employees and teams engaged and motivated?
The COVID-19 pandemic has made it hard to keep employees motivated at times; people are scared right now. We bought masks in the beginning for employees to wear to feel safer. Additionally, we have opened a second shift to create more spacing for our employees to be a safe distance from one another. We are doing the best we can do and are trying to keep employees proactive as much as we can.
What message would you like to share with our industry as a whole in regards to the pandemic?
The little things matter. Treat your people well, send care packages to first responders, and do whatever you can do for us to get through this.
Is your company pivoting at all during this pandemic and are there any initiatives you would like to share about what your company is doing differently either to assist in the fight against Covid-19 or generally how your leadership is handling the situation?
Our company, Plant Automation Group (PAG)  is actually just as busy as we were before. Some clients have slowed, but few projects are on hold while some have picked up, as many are considered an essential manufacture. Many of these companies would rather look at automating facilities than hiring more employees at this time. We have also seen some manufacturers pivot to help support hand sanitizer applications which has been strong this last month.  At PAG, we are always supporting automation requirements across a number of industries and within any segment of line automation.
How are you keeping your employees and teams engaged and motivated?
We don't hire people who aren't motivated, so our people are staying motivated through this as always. Since our sales and engineering teams need to be highly skilled across multiple platforms of equipment and combinations of industry segments, we have a unique talent of industry professionals.  We are a smaller company and haven't had issues keeping employees engaged.
What message would you like to share with our industry as a whole in regards to the pandemic?
We sent an email to many of our clients on Friday and that message basically was to encourage them, if they have previous projects going on and they're looking to expand automation requirements from a customer-based need, to do it now, be proactive and plan next steps for automation. If customers are not planning and waiting to see what happens, they will fall behind those who are already carrying out projects. Equipment will be out of stock, and lead times will increase. Our message was around those points,  clients should push ahead in our opinion. We predict that the third and fourth quarter will be huge for the economy, and although some people have paused purchasing, they should not pause from reviewing projects.  Manufactures need to be prepared when we come out of this shortly.
Anything else you would like to add:
This whole pandemic has shown us within the US that we have an issue, number one, our supply chain, but also that we are manufacturing too many products overseas, which we are seeing just in the pharmaceutical industry alone right now. Many companies assemble products in the US relying  on third party suppliers, but they are not manufactured here. We need to bring that back to the United States and we have seen this happening in 2019. The pandemic has only reinforced the need.
March 31, 2020
By Frank Myeroff, Managing Partner and Director of Hospital IT 
As companies across the globe adapt to the COVID-19 pandemic and its effect on their business operations, the question of hiring has been a topic of consideration. Certain sectors and specific organizations are ramping up hiring to meet demands during COVID-19, while others may have put a pause on hiring. Regardless, business leaders need to be planning ahead for the future, and weighing out the routes to take to be successful. In uncertain times like these when companies want to be flexible and keep their options open, a route to consider in regards to hiring is interim, temp-to-perm, and contract roles.  
Whether during a global pandemic or not, below are benefits companies find in hiring interim or contract employees.  
Cost Savings 
In terms of both project-based and budgetary savings, contract/interim work can save employers money for a few reasons.  
Employers 

are able to

 ramp up or down staffing levels as needed and/or use small quantities when needed

 

Offloading staff will reduce employers FTE count, which will in turn reduce operational costs

 and 

office infrastructure space needs and costs

 

Defined fixed costs are easier to budget

 

Organizations are able to reduce operating labor spend

 
Shorter Hiring Process and Project Completion 
By hiring contract or interim work, employers are able to bring in experienced workers who do not require training or extensive onboarding, saving time and resources. Temporary workers are able to get to work right away and complete the project at hand since they are only there for a short period of time. This helps to ensure that the work the organization needs done will get done quickly and effectively. 
Industry Experience 
No matter the industry, contract or interim workers have skillsets to accomplish what the organization needs. Whether IT, Robotics, Supply Chain or another industry, contract workers are well-versed and likely are backed by years of experience doing the specific industry project many businesses need. This allows for instant impact and helps businesses thrive.  
March 25, 2020
By Leo Golubitsky, Director of Consumer & Professional Technologies
We are no doubt facing an unprecedented time in our history. With so many questions and so many unknowns, we are all taking it day-by-day and figuring things out as we go along. One of the questions I have received from both Candidates and Hiring Managers alike is, "should we still be interviewing?".
Here are my thoughts:
The quick and simple answer is YES!
Interviewing or filling a position is a process that normally takes 4-6 weeks if all things go well, sometimes longer. Even if you are not ready to hire or change jobs now, there are a lot of steps in the process that can be completed during this time so you can be ready when things begin to normalize. Finding candidates, phone interviews, Video Conferencing interviews, taking references, background checks, etc. All of which can be completed during this period of time.
Furthermore, now might be an even better time as many have more time to spend on this process. Between working from home, canceled meetings, canceled trips, canceled tradeshows, etc. we have more time to schedule interviews, update our resumes, and take calls from recruiters!
Hiring Managers- Questions to ask yourself:
How is the current climate affecting our

 

HIRING PLANS?
Short-term? Long-term?
How critical is it for us to fill these roles?
Do we need these roles filled now? Or when things do return to normalcy?
How is the current climate affecting our

 

HIRING PROCESS?
Can we hire without an in-person interview?
Can we substitute an in-person interview with a Video Call?
Many companies and candidates are continuing with their hiring plans and job searches, adjusting their process to adapt to the current situation. Even those who are delaying the actual hiring are still working their process so they are prepared to act quickly when the time is right. If you stop now you will miss out on top candidates or great opportunities.
This too shall pass, and when it does, will you be ready?
Please let me know how I can be of help. I am happy to get on a call to discuss this with you!
Leo Golubitsky
Director of Consumer & Professional Technologies
440-991-1063
lgolubitsky@directrecruiters.com
By Rachel Makoski, Director of Food & Beverage and Foodservice E&S
As the 2019 job market continues to stay strong, candidates have the upper hand. Top talent has the ability to pick and choose the companies they want to interview with, so the hiring and interview process is extremely important. With that, there's a need for speed in your hiring practices and in order to keep pace, your company must be fast moving, flexible and nimble.
The main reason for speed in hiring? In-demand talent doesn't wait. Companies need to realize that top performers lose interest if their hiring process is too slow and drawn out. According the SHRM (Society for Human Resource Management) Benchmarking Service, the average time to fill a job vacancy is 36 days. Not only does a long process drive away top performing candidates, it can also be costly to your organization.
With this in mind, here are 5 tips to speed up your hiring process:
Use your internal network. Start by posting the open position in-house and give your employees who may want to make a move or change jobs a chance to apply. You will reduce time by identifying candidates already within your organization who are top performers and already fit the company culture.
Write a clear job description. While this might seem like common sense, many organizations do not clearly specify required competencies i.e. skills, motivations, behaviors, etc. for the job at hand. Every hiring manager needs to take time to put some real thought into creating the job description. An accurate description will help to identify qualified candidates from the start will yield a faster hiring process.
Streamline steps in your hiring process. Eliminate unnecessary screening and multiple rounds of interviewing. In fact, schedule a block of interviewing time and have the required personnel and hiring managers schedule their time within the block. This will avoid having to bring the candidate back for additional interviews.
Utilize technology advances. To accelerate your search process, allow job seekers to use video interviewing to provide a more comprehensive profile of themselves beyond the traditional resume. For hiring managers, this is both efficient and collaborative as well as enables them to gain a truer sense of the individual before inviting them to interview in person.
Use a recruiting firm to help fill those urgent and critical positions. Reputable recruiters find that "needle in the haystack" by having networks and resources in place to find the passive candidate market. In addition, they go far beyond the customary process of finding candidates and typically present 3 to 5 pre-qualified candidates saving you the time of filtering through job boards and piles of resumes.
Implementing a speed in hiring strategy will decrease the cycle time for making a hiring decision and improve your chances of landing your candidate of choice. In addition, you will edge out your competition. You will have already hired your candidate before your competition even has had time to entice them.
Food & Beverage and Foodservice E&S video:
Contact: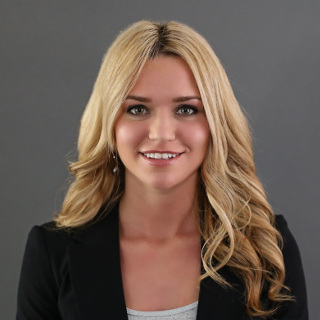 Rachel Makoski
Director of Food & Beverage and Foodservice E&S
rmakoski@directrecruiters.com
440-996-0871
By David Peterson, Managing Partner of Plastics and Flexible Packaging
You spent time and energy to post the ad, sort through resumes, interview, and run a background check. Before making your final hiring decision, contact your candidate's references to ask a series of qualifying questions.
 A job applicant will cast themself in the best possible light to a potential employer. As a result, resumes and interviews can lack the details employers need to make their final decision. Most candidates are simply wanting to look good rather than concealing information. But reference checks help recruiters ensure they have the most accurate and complete picture of the candidate.
 Speaking with a reference helps you confirm the accuracy of your investigation and fill any gaps in the information you've collected during the interview process. Here are a few questions you should consider asking your candidate's references to help you know whether he or she will be a good fit for your organization.
 1. What is your relation to the candidate?
This may seem like an obvious first question. But it's important to know because a reference's relationship to the candidate will impact the way they respond.
 2. Why did he or she leave your company?
This fact-checking question will help you uncover the true nature of your candidate's departure. Applicants have a tendency to embellish or remove details surrounding the reason they left their previous employer.
 3. Can you provide an example of a time the candidate went above the call of duty?
Specific examples are often more informative than a reference's personal opinion. The answer to this question will reveal what circumstances motivate your potential new employee.
 4. How does the candidate work in a team?
Almost every position will involve at least some amount of teamwork. Whether it's working on a group project or general social situations, it's good to know how the candidate relates to others.
 5. How would you feel working for the candidate?
This question will cause the reference to consider their relationship to the candidate and forces them to provide an unbiased answer. Be sure to phrase the question so that it requires an open-ended response.
 6. Would you rehire this candidate?
If the reference is willing to answer this question honestly, it can be very revealing as explained by Entrepreneur. If the response is no, ask why. It may not necessarily be for negative reasons.
 7. What areas did the candidate need to improve? And how did they respond to criticism?
You want to know both their strengths and weaknesses. Most applicants won't voluntarily provide areas they still need improvement during the interview process. This two-part question not only makes you aware of the candidate's weaknesses but also lets you know how they'll handle future criticism.
 Finish the conversation by asking if there's anything else you should know before hiring this candidate. This final open-ended question gives the reference a chance to explain anything they may have not thought of before.
 When talking with the reference, avoid rushing through the conversation. Give them ample time to respond so they have a chance to recall details and provide accurate information. And be aware of any nonverbal gestures. A reference may avoid giving a negative review of the candidate, but you can gain valuable feedback by paying attention to their gestures and voice inflections.
 Asking these questions when speaking to your candidate's job references will provide insights you may not have discovered otherwise.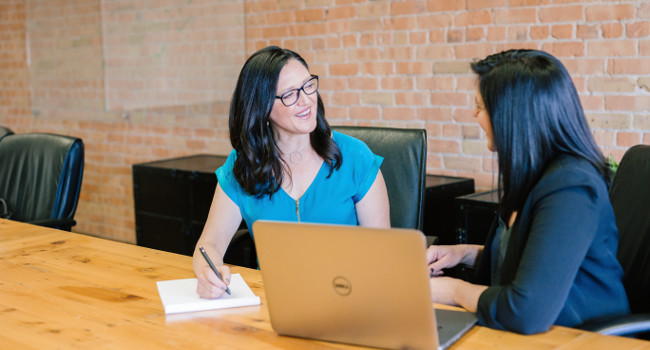 By Rachel Makoski, Director of Food & Beverage Processing and Foodservice E&S
Finding a great culture fit for the organization has become a critical factor in the hiring process. Studies have shown employees who fit the company culture increase employee engagement and add value as individual contributors as well as team players. As we all know, engaged employees also are more likely to stay at the company. Gallup's State of the American Workplace Report stated that highly engaged business units achieve 59% less turnover.
Many companies, including some in the food and beverage industries, look for culture fits over someone with skills for the job, because skills can be taught, and culture fit cannot.
Organizations have gotten creative over the years to measure culture fit. While standard methods used still apply including performance-based interviews, fit testing, and social media networks, there are unconventional methods to assess a job candidate's cultural suitability that should be considered.
Some companies have tried an interesting technique; after initial phone interviews, candidates are invited to spend about a half of a day working alongside the team. This experience can show both the hiring manager and the candidate how he or she will fit into the culture. While this may not be possible for every company to attempt, it is important to make the process human and collaborative, introducing the candidate to his or her potential team or taking candidates to coffee or lunch. According to the Wall Street Journal, some employers are even asking potential employees to take jogs or lift weights with them during job interviews.
Zappos, an online shoe and clothing shop based in Las Vegas has been known to use unconventional interview techniques to measure for culture fit. For example, they do what they call 'social testing,' which is the process of candidates meeting with multiple Zappos employees, typically at a department or company event. In addition, Zappos hiring managers make it a point to ask the candidate's shuttle driver from the airport, receptionist, or personal assistant how he or she was treated to determine whether or not he or she should be hired. Lastly, Zappos is known to offer $3,000 to new employees to leave the company. Why? Because candidates who are willing to take that offer are quickly identified as a bad hire for Zappos anyway.
Another common method is to ask interview questions that are out of the 'norm.' For example, "If you were an animal, what kind would you be, and why?" or a brain teaser, such as 'What would you do if you found a penguin in the freezer?" and "If I walk by your desk at 5:30 PM, what will I see?" These questions are meant to test candidates' ability to think on their feet and take a glimpse into whether a candidate will fit into the organization or not.
What these companies are showing us is how important hiring for culture fit really is. While skills to get the job done are important, finding candidates who are a culture fit for your organization is vital. Companies who focus on building a team that is strongly engaged will positively affect the organization and success will follow.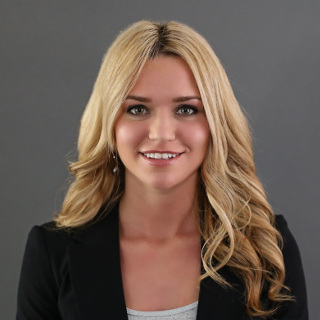 Rachel Makoski
Director of Food and Beverage Processing and Foodservice E&S
440-996-0871
rmakoski@directrecruiters.com
Success doesn't rely on luck. Success begins when developing a successful mindset. This mindset, in turn, builds character and ultimately creates success.
There are 7 things that successful people have in common.  Not to worry if you don't have all seven. They can be learned from mentors or positive role models who can share tips on their habits and behaviors that brought them success.
They are dreamers. Successful people dream big and don't put boundaries on how far they can reach. They will do one thing each day that puts them closer to reaching their goals. However, they dream with a plan because without a plan, a dream is just a wish.
They are willing to fail. Success doesn't come easy and professionals are bound to fail along the way. Rather than staying down, Successful people pick themselves back up and learn from their failures and use them as stepping stones to success.
They invest in themselves. Successful people invest their time and money towards bettering themselves. They strive to learn a new skill or improve their current ones. They realize that without knowledge, they don't have power and without power, they cannot reach the next level.
They network and connect with others. Successful people network with like-minded individuals. They seek out people with similar goals and who bring out the very best in them. They will join associations and attend events to stay connected.
They take action. Successful people take immediate action and have excellent decision-making skills. They don't wait for things to happen but make things happen and do it without looking back or having regrets.
They embrace change. Successful people don't fear or resist change, they embrace it. With the world moving at warp speed and technology rapidly changing, they adapt and realize that change is inevitable.
They see the bigger picture. Successful people never stop moving forward. They knock down any brick walls in their way. They also know that the problems they are facing today probably won't matter next week or in the long run. They are unstoppable.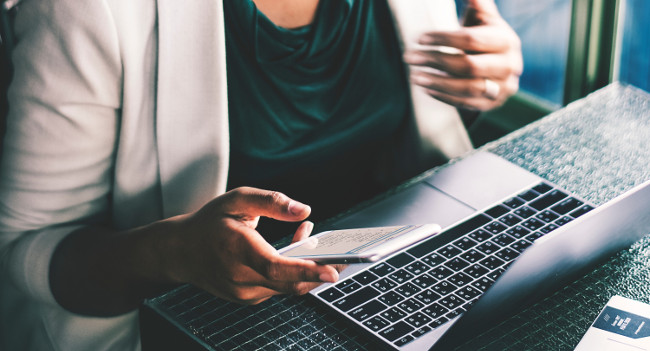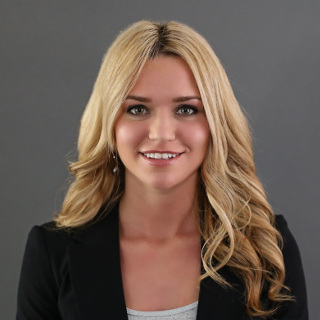 By Rachel Makoski, Director of Food Processing and Foodservice Equipment and Supplies
Nearly 75% of millennials expect flexible working conditions. And 68% of recent graduates say that being able to work remotely will impact their decision to accept a position.
Applicants come with a new set of priorities. They expect more than a paycheck and solid benefits. The shift in philosophy has forced companies to implement flexible working conditions.
However, adopting these changes can be difficult for Food & Beverage and manufacturing companies. The pressure has caused concern for many leaders. But to implement a successful work from home program, an organization needs be aware of the benefits and the obstacles they may encounter.
Know the obstacles
Before your organization begins to provide flexible working conditions, there are potential obstacles you should be aware of.
First, don't assume every employee wants to work remotely. It may sound appealing to roll out of bed and shuffle to your computer in your slippers each morning. But you may discover this is not the general consensus among your staff. Many employees still enjoy the social interaction provided by a traditional office setting.
And don't assume every employee is cut out for it. Some people thrive within traditional settings. Removing the stability of an office environment could be detrimental for some. Managers are often your best resource to know whether remote accommodations will work. Typically, they know their team better than upper management.
Technology will play an important role in establishing a successful work from home program. The last thing any company wants is for an employee to become an island. Implementing the appropriate technology to maintain communication will be important.
Aspects of company culture that came naturally before may become difficult to maintain. Consider how you will maintain comradery while your team is still under one roof.
Consider the benefits
It's understandable to have reservations about a work from home program. But the cost savings alone can make it a no-brainer. Studies have shown than an employer can save $10,000 per employee each year by allowing employees to work remotely.
In addition to the cost savings, it gives you access to a larger talent pool. Facilitating employees working from home will allow you to attract employees who would be unwilling to relocate.
5 steps to implementing a work from home program
When your organization is ready to implement the program, there are five steps to consider.
1. Test it
There are plenty of companies to analyze to know whether your organization can accommodate remote working conditions. Analyzing similar companies who have tried it before may provide your answer. But no matter how well you plan, you'll encounter unforeseen obstacles.
Before you dive in completely, identify a couple employees who would be willing to test it out. There initial feedback will allow you to prepare a full roll out.
2. Have a timeline
From the initial trial period to complete implementation there will be details you'll need to work through. But you should develop a timeline. This will keep the plan on track and also answer the questions that will arise: "When can I work from home?"
3. Work out the details
Allowing your employees to work from home will require new protocols. You might discover it's not as simple as providing a laptop and access to your company server.
Teams working in different parts of the country will have to rely on different applications to provide seamless communication. Maintaining clear communication between employees will be important.
As you work through the details, be sure to protect your company culture. It can suffer if regular events aren't scheduled. There won't be any more water cooler talk amongst a remote workforce. Foster communication through regular company outings or retreats. And if geography isn't a limitation, consider Friday happy hour or midweek yoga sessions.
4. Determine times of availability
A simple method to maintaining communication is establishing availability. There should be an expectation among employees as to when they will be available.
As an organization you can choose whether those hours are the same for everyone and if the hours need to be static throughout the week. Depending upon the organization's flexibility, you may decide to allow employees to choose their appropriate hours. But whether those are traditional hours or flexible, the rest of the organization should be aware.
5. Identify which jobs can work remotely
Unfortunately for some, not all jobs can be done remotely. Some positions are just more suitable for an office setting. Define what roles will be available for remote work to set the expectation.
Summary
There's different factors to consider when implementing a work from home program. If your company decides to provide remote working conditions consider these five steps to ensure it works for both the company and the employees.