September 16, 2021
By Celeste Gable, Marketing Coordinator
Parents make up 40% of the workforce. They are managers, supervisors, and essential employees vital to the company. And now, more than ever, working parents need new and improved benefits to support their families and prevent burnout. For a majority of the last year, schools, daycares, and offices were closed. Parents were juggling being teachers, caregivers, and employees. Lines between work and home life were indefinitely blurred. The COVID-19 Pandemic created many challenges for parents and brought to light gaps in support that they need from employers.  
With the challenges that working parents face put on display, companies have new priorities to make parents feel supported at work. Parents that feel involved and included in their workplaces are 41% less likely to leave. Below, we will outline a few specific ways you can build a culture of support for working parents, and retain them at your company.  
Maternity and Paternity Leave 
Allowing parents time to with their newborns is crucial for the baby's health and your employees' wellbeing. By offering a great, paid maternity and paternity leave for employees, parents ca Parents were juggling being teachers, caregivers, and employees. n focus on what matters most: their baby. Federal Employee Paid Leave Act recommends 12 weeks paid leave for new parents but the average maternity leave often ends up being shorter. 70% of women take about 10 weeks and 16%–only take one to four weeks off work following childbirth. Mothers who utilize paid leave have only a 2.6% likelihood of quitting their job and a 92.3% chance of returning to the same employer after birth.  
Flexible Work Schedule 
Parenthood offers both the expected and unexpected events that interrupt the average 9-5 workday., Companies that offer hybrid work can help to alleviate the stress parents face in balancing work and life. Flextime can offer unique solutions for working parents by allowing them to accommodate for dropping off and picking up kids from school. Employers still have control over core hours when everyone must be working but employees control the rest of their schedule. There are even more advantages associated with fully remote positions, offering mom or dad the freedom to care for their child without falling behind.  
Child Care 
For many, remote work isn't possible and for kids not yet in school, childcare is essential. Some companies may be able to offer on-site daycare options, making the transition of sending the little ones off easier. Overall, 7% of U.S. businesses offer on-site childcare benefits. Companies unable to provide on-site childcare may find other ways to accommodate parents. This could include subsidized childcare, cost-matching programs for childcare accounts, or partnerships with nearby facilities to offer priority slots and discounts.  
Other Benefits 
Progressive companies may offer working parents additional options to support them and their families. These could include Lactation support through private rooms, free breast pumps, or free breast milk shipping for traveling moms. Fertility and adoption benefits could also be enacted by creating policies to subsidize the cost of fertility treatments and adoption fees.  
Above all, as an organization, manager, or employee, it is important to show compassion and understanding for working parents. Each and every individual has a different situation whether her or she is a parent or not, and it is extremely important for companies to create an environment where employees will thrive.  
September 16th is Working Parents Day. This is an unofficial holiday created to praise those parents who work every day, in and out of the home, to provide a healthy and safe life for their families. Take a moment to recognize someone for their hard work and dedication as they work to support their families and keep up with family meals, practices, new school environments, or just the laundry. To all the working parents out there, Direct Recruiters truly appreciates all that you do!  
September 2, 2021
By Celeste Gable, Marketing Coordinator
As a relationship-focused search firm, our employees are our greatest assets. Internally and externally, they represent the company's core values. At DRI, we want our people to be passionate, positive, goal oriented, and a team player. Our goal when hiring our own employees is to get the right people in the right seats. Occasionally, as all humans do, we make mistakes. People don't fit, skills don't match, and we make bad hires. Below we will outline the most common reasons on why companies hire the wrong person and how you can prevent it.
Maximizing potential is reliant on your employees. Each employee represents a percentage of probable annual revenue and if every employee is not performing to their potential, it's unlikely you will reach your goal. Finding a candidate that checks all your boxes is rare but there are steps you can take to ensure that you get the right person for both your needs and theirs.
1. Reevaluate your Hiring Process
Most often, we hire the wrong person because we are rushing to fill the spot. The turnover that the economy is currently facing certainly is not helping. But settling on the first person who meets the minimum criteria may end up in a vacancy later down the line. The best way to combat this is to clearly define your "must-have" qualifications. Outline the key criteria that a candidate should have to not only fit the job description but you company culture too. Hiring Managers should create a cost analysis of onboarding anew employee. By putting a price on how much it costs to get a new employee fully trained, you can invest early in the right candidate.
2. Experience isn't Everything
Experience is not expertise. A candidate's attitude and disposition are equally as important as their skills and experience listed on a resume. It's easy to be starstruck by a resume. A well written resume is important but not the end all be all. Behind the resume is a person who is going to be successful in only a certain environment. Remember that a resume shows chronology but what's most important is solutions that the candidate presents today.
3. Be Cost Efficient
How much does it cost to onboard and train the wrong employee? According to the 2020 Training Industry Report, the average company in the U.S. spent $1,111 per employee on training costs.  Not only are you wasting time and energy but you're wasting resources too. Managers and teams will be required to spend time training the new hire. This can result in a loss of productivity and efficiency. Besides training resources, you are compensating an employee who may not be meeting expectations. When that employee leaves (and they will), you have to start the process over. Not only is this draining financially but your team's morale suffers too.
People are your organization's most prized asset and hiring the wrong one can be costly and draining. Collaborate with your team to build an accurate evaluation of candidates to spot red flags early on. Go beyond the resume and ask critical thinking questions to help you asses a candidate's behavior and attitude. You can never 100% know whether a candidate will work out or not, but prevention is key.
August 19, 2021
By Jason Herbert, Partner
Marijuana legalization has made strides in the United States in recent years. As of 2021, 18 states (plus DC) have completely legalized the recreational adult-use of cannabis and 37 states have legalized medical use of marijuana.  However, there is still a stigma around cannabis – medically prescribed or not. In many places, marijuana usage can be a barrier to a job. It is completely legal for a potential employer to administer drug tests. Laws vary from state to state but there are guidelines that most everyone must follow.
Applicants are required to know that they could potentially be drug tested as part of the screening process. This information can be listed in the job application or posting. Similarly, you could have already been offered a job, contingent on passing a drug test. Overall, most companies that intend to drug test candidates include that information in their job applications. In most cases you have little choice but to agree to drug testing or drop out as an applicant. In addition, all applicants for the same position must be tested similarly and all tests must be administered by a state-certified laboratory.
To Test or Not to Test; That is the Question
How does this affect states where recreational use is legal? This creates an interesting paradox. Without testing, there could be more job applicants and employers have better chances of getting the strongest candidates with a larger pool of prospects. On the other hand, with testing, employers can be sure they hire drug-free employees who will be safe on the job. Safety on the job is paramount therefore having an outright ban on marijuana usage is simpler for employers than handling it case by case. Depending on the business, drug testing might be essential. Truck drivers, bus drivers, and train operators are still tested for marijuana under the U.S. Department of Transportation laws.  Many companies that contract with the federal government and receive federal grants are required to maintain drug-free workplace policies as well. According to the  , they believe there is no level of cannabis use that is safe or acceptable for employees who work in safety sensitive positions.
Trial and Error
With the ever-changing state of cannabis law on a federal level, the nation is essentially in a "trial and error" situation. Employers have no choice but to keep up with these circumstances. The medical aspect of cannabis further complicates the matter. Several states have specific laws protecting medical cannabis patients from employment discrimination. Employers can require drug testing before and during employment if medical marijuana users are exempt from discrimination. As it pertains to recreational use, testing can return positive results weeks after a person uses marijuana. There is no way to tell if someone is a habitual user or if it was a one-time event.
Instead, companies should look for tests that measure performance impairment—some of which specifically target marijuana's impact on qualities such as short-term memory.  "One trend we are seeing is that employers are not getting rid of drug testing completely, but they're rethinking the frequency with which they test and/or the amount of time between testing," explained Jonathan Havens, a partner and co-chair of  . Some employers are also "cherry-picking" which roles they drug test candidates for, focusing on roles that pose safety concerns. Less commonly, companies are transitioning away from screening candidates and employees for marijuana use.
Currently, employers and employees must continue the "waiting game" until federal and state employment laws come to a decision on the legalization of cannabis. As recruiters, we have seen a variety of methods for drug testing and screening candidates in general. What has your company done, and how do you see this evolving in the future?
As a part of DRI's Olympic Summer Series, we are offering you exclusive advice on how to achieve your dream team. Whether you are a manager or a president, we offer you leadership advice to best propel your team into the future. Olympians aren't born, they're trained.  
Training Your "Olympians" 
As a leader, you are only as strong as the weakest member of your team. Your job is to make sure that everyone is in the right place to work towards the whole group's success. By giving them opportunities that can lead to increasing their own capacities, you invest in your team. When you place high value on each individual member and share their contributions openly, bonds deepen, and teams can understand the greater purpose.  
Getting the "Go(a)ld"  
Start with communicating clearly and concisely. Don't expect your team members to just know exactly what you mean. If you have communicated your goals clearly, they will feel more driven to provide it for you. To reach and exceed goals, your team must all be on the same page. By sharing a roadmap for success, all team members can have a clear idea of where exactly they are going. Start by setting SMART goals. Specific, Measurable, Attainable, Results-oriented, and with a Timeframe. By setting goals with these attributes in mind you and your team can deliver results.  
Championing your Team 
Listening leads to Leadership. By appreciating your team members and championing their greatness, you can more easily communicate your goals with your team. Winning teams are developed under leaders who can flex and bend their own personalities around each team member's needs.   
Create and cultivate your team's culture. Whether it comes from leadership or is discussed as a team, creating shared guidelines can ensure a streamlined process for how people will work together. You must commit to this culture. The most important thing for a company to live by is their stated values. When you find people that exemplify your core values, it is easier to promote and reward them.  
July 8, 2021
By Celeste Gable, Marketing Coordinator
Think of personality tests as a sneak peek into the mind of your employees. Discover their work ethic, learning style, approach to conflict, and their workplace hierarchy. While there is no definitive science behind personality tests, it is an interesting, unique way to discover how candidates can be a fit for your company. But not all personality tests are the same, so which one could be beneficial for you to apply to your onboarding process? Discover the 3 most popular personality tests and how you can apply them to your workplace culture.
Myers-Brigg Type Indicator Test
Myers-Brigg classifies people into four different types of psychological classifications based on the 1920s research of Dr. Carl Jung. It categorizes a person as either (1) an Extrovert or an Introvert; (2) Sensing or Intuitive; (3) a Thinker or a Feeler; and (4) Judging or Perceiving. After a series of questions, your personality is coded into a unique combination of 4-letter classification. A short description follows your coded classification that can clue potential employers into how you learn and how you come to conclusions.
Enneagram
The Enneagram test is based on the Enneagram personality theory, which classifies personalities into 9 types: the reformer, the helper, the achiever, the individualist, the investigator, the loyalist, the enthusiast, the challenger, and the peacemaker. This test is helpful to understand how members of a team will work.
Big Five Personality Test
The Big Five Personality Test is a useful tool for discovering and understanding strengths and weaknesses in the workplace. After rating a series of statements about how applicable and true they are to you, you receive a percentage score on all 5 of the personality traits: openness, conscientiousness, extraversion, agreeableness, and neuroticism.
How does this affect your culture?
Through assessments like personality tests, you can examine how your people shape your culture. By utilizing these tests, you can communicate more effectively and minimize conflict. It can also benefit your employees by allowing them to understand who they are and what they need to thrive. However, it is not effective to evaluate potential candidates on only their personality test results. Having candidates take job-related skills assessments, behavioral-based assessments, and leadership skills assessments in addition to the personality tests can more accurately match you with your perfect candidate. DRI partners with organizations like PRADCO, a talent, development and management company who offers assessments to clients, as a part of our retained search model, Direct Retention. Read more about our partnership with PRADCO and their organization through this Thought Leader Interview with PRADCO VP of Consulting Services, James Lundquist.
June 24, 2021
By Celeste Gable, Marketing Coordinator
In an industry that can be perceived both negatively and positively, finding a good recruiter can be a long and stressful process. You want someone that has you and/or your company's best interests in mind, not their own. Below, are 3 red flags to watch out for when working with a recruiter.
Unprepared and Unprofessional
As a candidate or client, engaging with a recruiter who is unprepared and unprofessional is a red flag. As a client, you want someone who is familiar with your company culture and the position you're offering. From a candidate perspective, the recruiter is the first introduction to the client's company. Lack of prior research and knowledge of the industry ruins the recruiting process before it has even begun.
Lack of Testimonials
You know a recruiting company is legitimate if they have a list of testimonials from both clients and candidates singing their praises. Unless the recruiter is new to the industry, satisfied clients and candidates should be willing to give a short review of the recruiter and their process. Be wary of companies who claim to be the best but have nothing to show for it.
"Ghosting"
Beware of recruiting firms that "ghost" after a placement has been made. Recruiters who don't follow-up with either the candidate or the client after the placement has been made is a big red flag. Moving onto the next placement, without having a follow-up with the last client or candidate can leave a bad taste in the mouth. It's almost a guarantee that they won't work with the recruiter again, nor will they be willing to give a testimonial.
What Good Recruiting Firms Do:
The best recruiters collaborate with their clients to create a detailed profile of their business, job opportunity, and dream candidate. Good recruiters are focused on finding the right fit for their client. At DRI, we work closely with our clients to establish a strategy that best highlights the needs of the client. We set goals for them throughout the recruiting process, interview process, placement and onboarding of the candidate.
Reputable recruiting firms have many resources to support their claims of being top-notch companies. DRI is a nine-time winner of the NorthCoast 99 Award, recognized on the Forbes Best Professional Recruiting Firms List for 2021, and we are active members in our community. With a quick visit to our website, you can find all our testimonials of prior and present candidates and clients. Many speak to our attention to detail, industry experience, and clear communication.
Good recruiters keep in contact with the client after the placement has been made. At DRI, we monitor the candidate's progress comparing them to the goals that were outlined at the beginning of the search. We regularly follow-up during the first 12 months following placement. At Direct Recruiters, Inc. we are committed to the success and satisfaction of every single client and candidate.
To learn more about Direct Recruiters, Inc. visit www.directrecuiters.com or connect with us on LinkedIn, Facebook, and Twitter.
April 8, 2020
By Shawna Rosner, Director Legal Solutions Group
While we navigate a crisis and pandemic to the likes of which we have not encountered before, some work must go on. Firms and companies across the country are moving forward with hiring and starting new hires remotely. Last week, I had two attorneys begin their jobs remotely which required virtual onboarding. I thought it might be helpful to give some tips and insight into this new but real phenomenon. How can your company start strong with a new hire during this time or at any time when working with a remote candidate?
For many new hires, the first day is the first time they get to meet their full team and other colleagues. Let's face it, the first day of a new job is the start of a new relationship, with your firm or company but also the start of many new relationships, with colleagues. It is essential to make a great first impression regardless if it's in person or virtual.
To start, there are a few key factors to consider when onboarding someone virtually. Take some time to plan and create an agenda for the new hire. Try to do your research and think about what the candidate will need to know about joining your company. Having the manager involved as much as possible is likely to lead to more success.  Being overly communicative to the candidate before the start date and throughout the process is a good practice to keep him or her engaged. Additionally, ensure that all material, onboarding documents and forms that need to be signed are all digital and the new hire can view and/or sign things virtually. The hiring team should also prepare any company-issued technology needed and set up a plan for the new hire to pick this up safely. I have also heard of needed technology and paperwork being personally delivered by IT or other administrative staff to the new hire's home to avoid having to come into the office at all.
The first week is a crucial point in virtual onboarding. Where normally a simple email to a team telling everyone to stop by and meet the new hire, now is the time to circulate more personal questions during a virtual email introduction to the team. A client of ours began the onboarding process before the actual start date by sharing emails within the team introducing the new hire and sharing a couple of things about themselves. The candidate shared the email thread with me. I was happy to see the humor displayed. It made me, an outsider, feel like the team was a real family just through this short series of emails and I know the new hire was more than excited and relieved by this virtual introduction to his new work family. Another welcoming idea during the candidate's first week is, if available, coordinate a way to send the new hire your company 'swag' to his or her home as a welcome gift.
In addition, integration calls (conversations with the supervisor or manager) are key to making the new hire transition at a time when popping in the office to ask questions can't be done. Get creative with you integrate your new hire.  Zoom can be used for coffee dates with individual team members and happy hours with the whole team. Meeting with departments like Human Resources and IT should be set up through video calls with the ability to screen-share and go over any operational systems, platforms and tools the company uses.
For some companies, virtual onboarding isn't a whole lot different as they may already have new hires watch video trainings or utilize Skype or the like for orientation. For others, this is completely novel and a bit daunting to tackle but it is successfully being done.
One factor in virtual onboarding is company security. In this time of stay at home and shelter in place orders around the country, only essential businesses are operating. For those businesses that remain essential in their state, new hires may still be required to come into the office for a brief amount of time to pick up a laptop, connect their phones to company email and complete employment verification. They are then free to work remotely and do the remainder of their onboarding online. Some companies do not allow employees to use their own laptops or desktops because of security risk. As I previously mentioned, this can also be done via personal delivery.
As virtual onboarding is new for so many, it makes sense to adjust the process based on feedback.  At this time of crisis all of us are challenged to be more flexible and roll with the punches, the same will hold true with hiring.  The pandemic at hand is going to require new hires to fill current and projected needs. Virtual onboarding may be a new process to many but measures can be taken to make sure an employee's first days with a new company are inclusive, positive and successful!
The COVID-19 pandemic has had drastic affects to people and businesses across the United States and the globe. As we all navigate this together, Direct Recruiters would like to extend a message to clients, candidates and their families to be healthy and safe during this challenging time. Our Automation team has been connected with multiple Automation organizations and leaders who are willing to share helpful information, advice and insights regarding the initiatives their organization is taking in the pandemic to manage the uncertainty, assist in the fight against COVID-19, how to keep employees engaged right now, and more. Thank you to all participants for the helpful information you provided.
Jump to interviews: Bradley Schowanson - Yaskawa, Brian Clark - Fastenal, Tom Subaric - Oakley Industrial Machinery,  Patrick Coakley - Plant Automation Group 
Bradley Schowanson, Engineering Manager, Medium Voltage Drives
Yaskawa
https://www.linkedin.com/in/bradley-schowanson-80655944/
Is your company pivoting at all during this pandemic and are there any initiatives you would like to share about what your company is doing differently either to assist in the fight against Covid-19 or generally how your leadership is handling the situation?   
We are taking measures to isolate employees working at the factory as far as adjusting things like lunch shifts. We are also making sure the same group of employees on different lines are staying in the same areas and bathrooms. All office employees are working from home. My team and I are working from home and are using Go-to Meeting for all of our meetings.  Our CEO's goal has been to retain as many jobs as he can during this time, and I have been really happy with the choices he is making.  
How are you keeping your employees and teams engaged and motivated?   
For me, I talk to members of my team regularly on the phone and we have weekly meetings where we follow up, get together, and get updates of where we are at with projects. It helps a lot to talk and hear someone's voice. I personally listen to music to keep motivated while I work. 
What message would you like to share with our industry as a whole in regards to the pandemic?   
Overall, when I reflect on what's going on, I think of how resilient humans are at overcoming obstacles like this. I'm sure we will overcome this, and I am proud of my team as well as Yaskawa as a whole for adapting to overcome general obstacles related to COVID-19. 
Brian Clark, General Manager - Westfield, MA
Fastenal
Is your company pivoting at all during this pandemic and are there any initiatives you would like to share about what your company is doing differently either to assist in the fight against Covid-19 or generally how your leadership is handling the situation?
There are a bunch of different ways Fastenal is dealing with the current state. It all depends based on where exactly you are working and what kind of position you are in; whether in the warehouse or someone on the sales side. As a GM, our store, and other stores are taking everyone's safety and health first. We have currently closed our front room, retail side of things. We are however, still servicing our customers while using hand sanitizer, masks and gloves as they are all essential workers either in government, transportation or in the medical field.  From a business perspective, we have had to cut costs and be a bit more frugal, but luckily haven't had to do anything throughout the company in terms of cutting hours or employees. There have been weekly updates throughout the company to keep employees informed on how we are dealing with COVID-19. For example, Fastenal has been making donations like dust masks to front line workers.
How are you keeping your employees and teams engaged and motivated?
I think for a lot of us, not much has changed in our business, but I would say knowing what's going on in the world and the fact that we are helping supply people who are combatting the virus really keeps employees active, engaged and feeling like we are really making a difference. There's nothing putting them off about the situation. They all feel we are doing the right thing.
What message would you like to share with our industry as a whole in regards to the pandemic?
I like the fact that as an industry, we are able to come together to help the people on the front lines fight the virus and keep the world turning.  There are people staying home to lessen the spread, but I'd like to see those that can make a difference get out there and do what they can to keep us afloat.
Is your company pivoting at all during this pandemic and are there any initiatives you would like to share about what your company is doing differently either to assist in the fight against Covid-19 or generally how your leadership is handling the situation?
Oakley Industrial Machinery makes equipment for the heater element industry. One thing we specifically make to assist the medical industry, especially right now during the COVID-19 pandemic, is machines that are used to manufacture heater blankets for emergency rooms. We are considered a necessary business during this time, and one thing we have done in order to keep all of our employees working we took a pay cut of 20% across the board, including our COO.
 How are you keeping your employees and teams engaged and motivated?
The COVID-19 pandemic has made it hard to keep employees motivated at times; people are scared right now. We bought masks in the beginning for employees to wear to feel safer. Additionally, we have opened a second shift to create more spacing for our employees to be a safe distance from one another. We are doing the best we can do and are trying to keep employees proactive as much as we can.
What message would you like to share with our industry as a whole in regards to the pandemic?
The little things matter. Treat your people well, send care packages to first responders, and do whatever you can do for us to get through this.
Is your company pivoting at all during this pandemic and are there any initiatives you would like to share about what your company is doing differently either to assist in the fight against Covid-19 or generally how your leadership is handling the situation?
Our company, Plant Automation Group (PAG)  is actually just as busy as we were before. Some clients have slowed, but few projects are on hold while some have picked up, as many are considered an essential manufacture. Many of these companies would rather look at automating facilities than hiring more employees at this time. We have also seen some manufacturers pivot to help support hand sanitizer applications which has been strong this last month.  At PAG, we are always supporting automation requirements across a number of industries and within any segment of line automation.
How are you keeping your employees and teams engaged and motivated?
We don't hire people who aren't motivated, so our people are staying motivated through this as always. Since our sales and engineering teams need to be highly skilled across multiple platforms of equipment and combinations of industry segments, we have a unique talent of industry professionals.  We are a smaller company and haven't had issues keeping employees engaged.
What message would you like to share with our industry as a whole in regards to the pandemic?
We sent an email to many of our clients on Friday and that message basically was to encourage them, if they have previous projects going on and they're looking to expand automation requirements from a customer-based need, to do it now, be proactive and plan next steps for automation. If customers are not planning and waiting to see what happens, they will fall behind those who are already carrying out projects. Equipment will be out of stock, and lead times will increase. Our message was around those points,  clients should push ahead in our opinion. We predict that the third and fourth quarter will be huge for the economy, and although some people have paused purchasing, they should not pause from reviewing projects.  Manufactures need to be prepared when we come out of this shortly.
Anything else you would like to add:
This whole pandemic has shown us within the US that we have an issue, number one, our supply chain, but also that we are manufacturing too many products overseas, which we are seeing just in the pharmaceutical industry alone right now. Many companies assemble products in the US relying  on third party suppliers, but they are not manufactured here. We need to bring that back to the United States and we have seen this happening in 2019. The pandemic has only reinforced the need.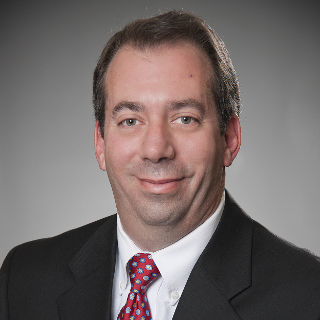 March 31, 2020
By Frank Myeroff, Managing Partner and Director of Hospital IT 
As companies across the globe adapt to the COVID-19 pandemic and its effect on their business operations, the question of hiring has been a topic of consideration. Certain sectors and specific organizations are ramping up hiring to meet demands during COVID-19, while others may have put a pause on hiring. Regardless, business leaders need to be planning ahead for the future, and weighing out the routes to take to be successful. In uncertain times like these when companies want to be flexible and keep their options open, a route to consider in regards to hiring is interim, temp-to-perm, and contract roles.  
Whether during a global pandemic or not, below are benefits companies find in hiring interim or contract employees.  
Cost Savings 
In terms of both project-based and budgetary savings, contract/interim work can save employers money for a few reasons.  
Employers 

are able to

 ramp up or down staffing levels as needed and/or use small quantities when needed

 

Offloading staff will reduce employers FTE count, which will in turn reduce operational costs

 and 

office infrastructure space needs and costs

 

Defined fixed costs are easier to budget

 

Organizations are able to reduce operating labor spend

 
Shorter Hiring Process and Project Completion 
By hiring contract or interim work, employers are able to bring in experienced workers who do not require training or extensive onboarding, saving time and resources. Temporary workers are able to get to work right away and complete the project at hand since they are only there for a short period of time. This helps to ensure that the work the organization needs done will get done quickly and effectively. 
Industry Experience 
No matter the industry, contract or interim workers have skillsets to accomplish what the organization needs. Whether IT, Robotics, Supply Chain or another industry, contract workers are well-versed and likely are backed by years of experience doing the specific industry project many businesses need. This allows for instant impact and helps businesses thrive.