HR Tech Recruiters and Executive Search
Direct Recruiters has been recognized as the relationship-focused executive search firm that assists HR Tech organizations and employers with recruiting, acquiring and retaining high-impact employees for mission-critical positions. We provide executive search, recruitment and staffing services to fill jobs in the HR Tech industry. For employee recruiting assistance, placement assistance or to be considered for a HR Tech job, please contact Partner and HR Tech recruiter, Trevor Yasinow at 440-723-2276 or tyasinow@directrecruiters.com.

---
Finding Top Talent
HR technology includes the use of hardware or software to automate and streamline human resource functions such as workforce analytics, performance management, benefits administration, payroll, compensation and more. As the HR tech market continues to experience rapid growth, expecting to reach over $35 billion by 2028, new technologies and startups are being formed and the demand for top HR tech talent is on the rise. Direct Recruiters' HR tech recruiters provide customized employment solutions including retained 'Direct Retention' search, contingency search and contract staffing. Our team of experienced HR tech executive search specialists are dedicated to sourcing, identifying, acquiring, and retaining top performing professionals to elevate the success of our client organizations.
DRI's HR Tech recruiters provide a consultative team approach carried out through an efficient process built to exceed both client and candidate expectations. With our deep national network of the best and brightest talent, our HR tech recruiting team partners with clients to strategically build high-performing teams from C-Suite through the individual contributor level.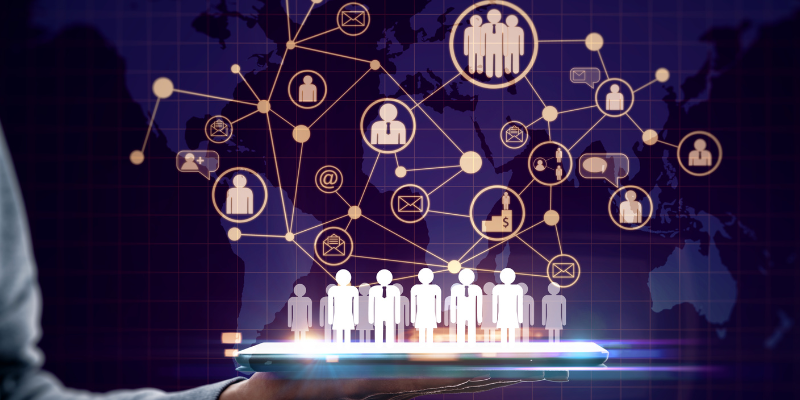 HR Tech Recruiting Areas of Focus
As an executive search firm, Direct Recruiters' HR Tech Recruiters, Software Sales Recruiters and Research Associates work with renowned companies that focus on the following areas:
ACA Management
AI
Applicant Tracking Systems
Application and Web Development
Assessment
Benefits Administration
Career Management and Outplacement
Compensation
Consulting and Implementation Services
Employee and Manager Self-Service
Employee Benefits
Engagement and Recognition
Enterprise Healthcare Management
HRMS
Internet/Intranet Development/Management
Job Board or Search Engine
Learning Management Systems
Machine Learning
Mobility and Relocation
Onboarding
Outsourcing
Payroll
Performance Management
Recruitment
Recruitment Marketing
Screening
Staffing
Succession Planning
Surveys
Talent Management
Testing
Time and Attendance
Vendor Management
Video Interviewing
Wellness
Workforce Planning & Workforce Analytics
HR Tech Roles We Place
The DRI team is comprised of HR Tech Recruiters, Software Sales Recruiters and Research Associates who have a thorough understanding of the HR Technology industry and current job market. On a daily basis, we are in contact with executive management, hiring authorities, and human resource managers looking to fill open positions with top professionals.
Account Manager
Chief Information Officer
Chief Technology Officer
CXO
Developers
General Manager
Marketing Manager / Product
MARCOM
Partnerships
Product Manager
Product Owner
Project Manager
Senior Business Analyst
VP of Marketing
VP Professional Services
VP of Product Management
VP Operations
VP of Sales