July 22, 2021
By Mike Silverstein, Managing Partner – Healthcare IT & Life Sciences at Direct Recruiters, Inc.
After the upheaval and uncertainty of the pandemic, HIMSS has announced their plans for the 2021 conference both in-person and digitally. Taking place in Las Vegas on August 9th to August 13th, healthcare executives and industry experts will meet as they have for nearly 60 years in this 3-day conference. While HIMSS 2021 will certainly be a different event than it has in the past, our team at Direct Recruiters is looking forward to attending both virtually and in-person to connect with leading healthcare technology professionals.
As we gear up for HIMSS, we put together helpful tips to prepare for a great experience for HIMSS 2021.
Navigating Lingering COVID-19 Questions
As COVID-19 is still impacting budgets, conferences, events, and travel, the decision to attend HIMSS 2021 in-person can't be made as lightly as previous years. For some, the pandemic may have drastically reduced their budgets for travel and conferences, while others are struggling with health and safety fears of attending an in-person event. No matter the situation, there are resources to help ease attendees' minds and give them the reassurance they need to make HIMSS a beneficial experience.
For example, HIMSS now has a Health and Safety Hub that answers questions about the protocols for attendees, exhibitors, and staff on-site at HIMSS. In addition, there are companies coming up with creative solutions for those who are attending the conference this year. In preparation for COVID-induced challenges, Envision Health, a Marketing and PR consulting firm, is helping their growing list of clients and partners navigate uncertainties of this first in-person conference following the aftermath of the pandemic. They developed the Envision Health Collaborative to introduce innovative strategies to reduce cost by offering a variety of packages, and a-la-carte options specifically intended to make the conference more cost effective and productive for small and mid-tier participants. "By pooling resources together, the Envision Health Collaborative is creating a new option to gain the economies of scale necessary to make a major impact for companies who may not have all the resources to get the most out of HIMSS" said Tim Busche, MBA, President and CEO of Envision Health.
Pre-Event Scheduling
Whether attending virtually or in-person, it is important to lay out a game plan for yourself and your team prior to attending HIMSS. Research the schedule for the event including keynote speakers, sessions, and exhibitors to plan out your own personal agenda; noting the must-attend sessions and who you would like to prioritize meeting with. You can even build your schedule on the HIMSS mobile app. Being organized in advance can help you to schedule meet-ups and networking opportunities smoothly prior to arriving in Las Vegas.
Networking Before the Event
It is always helpful to take advantage of social media before, during and after HIMSS. Follow HIMSS social media channels and use the #HIMSS21 hashtag in order to connect with others and stay up to date on any news surrounding the event. Be sure to post any photos and insights using the hashtag to gain traction with other attendees and your network.
Practical Advice
Make sure to wear comfortable shoes if attending in-person, bring business cards and wear your nametag. You will be doing a lot of walking so make sure to prepare for that. In addition, make sure to take notes and stay focused during the event; writing down who you meet, interesting facts, reminders to yourself and more. Staying as engaged as possible during HIMSS is the best way to make the most of your experience.
Whether this is your first time attending HIMSS, or you have gone several years, use these tips to make the most of the opportunity. Enjoy the conference!
A couple of weeks ago, the Direct Recruiters Automation, Robotics and Controls team attended IMTS 2018 at McCormick Place in Chicago. Josh Olgin, Director of Robotics and Nick Saddleton, Automation, Robotics and Controls Executive Recruiter were two attendees out of the 129,415 registrations and 2,563 exhibiting companies. They, along with other attendees were provided access to networking opportunities, informative sessions, and impressive new technologies in the world of Manufacturing. Josh and Nick shared their three takeaways from the show:
There is an appetite for hiring in the industry.
With the overwhelming turn out and mass amount of people, manufacturing companies and professionals are looking for top-talent to join them. The DRI team was able to meet up with several professionals to discuss the industry and talent needs they have. With the need being so high, DRI has the ability to narrow down the focus of what the company is looking for to specifics and find right person. Sales, applications, robot programmers, robot engineers, mechanical design engineers, concepting, project management, and field service were just some of the talent categories discussed while we were there.
Robotics is a huge driver in industry trends.
The DRI team was so impressed with the robots, new technology and new applications they saw at the show. The exhibitors represented the ongoing growth in technology in the industry. Josh and Nick saw technologies such as sensor controls, machine tools, robots working hand in hand with CNC machinery, mobile robots, and even a bartending robot!
Cobots and Mobile Robots working together with humans
A noticeable trend in the industry and displayed at IMTS has been humans working together with different types of robots. Mobile robots small enough for warehouses or hospitals for example can come and go with no supervision, being programmed at the beginning of the day (by a human) and it does its job. Humans are able to manage how these robots work, resulting in an increase in productivity. Not only can cobots contribute to efficiency and growth, but also safety. They are able to work in harsh surroundings, so a human doesn't get hurt. We are seeing more and more of this collaboration between humans and robots – something we expect to continue in driving growth in the industry.
As executive search specialists in the Automation, Robotics and Controls space, DRI enjoyed IMTS, the great new technologies, interesting companies, and the people they met there. If you happened to attend IMTS and did not get a chance to meet with Josh or Nick – let us know what you thought! Additionally, Josh will be attending Pack Expo on October 15th and 16th - Please reach out to him to set up a meeting if you're attending as well.
Josh Olgin
Director of Robotics
440-996-0585
jolgin@directrecruiters.com
Nick Saddleton
Executive Recruiter
440-971-1193
nsaddleton@directrecruiters.com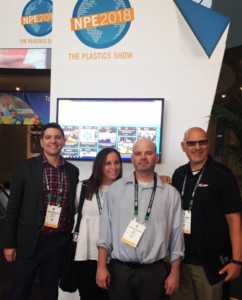 May 31, 2018
At the beginning of May, The Direct Recruiters Plastics and Flexible Packaging team attended NPE in Orlando, Florida. The show provided access to innovations, networking opportunities, technology, and ideas shaping the future of plastics. With over 2,180 exhibiting companies showcasing at NPE, it was the largest show in history. The DRI team enjoyed the show and shared their thoughts on NPE 2018:
David Peterson, Managing Partner of Plastics and Flexible Packaging
"This was my 3rd NPE and each one has been unique.  The buzz around industry 4.0 was exciting.  It's important for the plastics industry to continue to adopt newer technology.  This keeps the industry moving forward but also helps significantly in attracting the millennial generation as well as talent that will be graduating from college in the coming years. From a job perspective, Field Service and Engineering was in super demand especially with the OEMS. Several companies are looking for the exact same talent making the market super tight and competitive.  From the materials perspective technical service roles continue to be in demand. People that are able to talk tech but have a sales side to themselves are very valuable right now. From all companies we met with there continues to be concern at the executive level that pending retirements, with the lack of available candidates to backfill these roles, will be a major issue.  In general, we felt the "vibe" was very good, the weather was terrific, and overall it was a positive experience for those that attended.  My only complaint remains the same as always.  It takes two weeks for my back and feet to stop hurting from all the walking.  You?"
Adam Swinderman, Plastics and Flexible Packaging Executive Recruiter
"The technology at the show was great.  It was amazing to see where the industry is going.  The one thing that really stood out, was the sense of community there.  Everyone was very willing to help other people out.  This made the event a great opportunity to network and find ways to enhance one's career and for business to collaborate.  I'm very excited to see how things will evolve in the next 3 years when we all meet for the next event."
What were your thoughts on the show? Contact our Plastics team to discuss.
May 29, 2018
By Rachel Makoski, Director of Foodservice Equipment and Supplies
With it being the largest event in foodservice each year, it's no surprise that last week's National Restaurant Association Restaurant, Hotel-Motel Show broke its record for a fourth year in row with more than 715,000 square feet of space at McCormick Place from May 19-22. If you missed it, the show had more than 65,000 attendees from around the world bringing innovations in foodservice products, equipment, supplies and software to one place.
As it has been in recent years, the focus was on innovation, this year with food safety and sanitation standing out. I talked with start-ups just recently breaking into the space with new concepts, to the most recognizable brands in the industry, all with the same basic idea – innovating to become more user friendly, easy to clean and efficient, and aiming to bring product ideas that disrupt the market.
Below are just a few of the companies that I chatted with at the show.
Ice-O-Matic
With their new line called the Elevation Series, Ice-O-Matic has created a more modular unit with the environment and sanitation in mind. The Elevation Series cube ice machines are now easier than ever to clean with snap-in parts that are dishwasher safe. The equipment also offers groundbreaking technology that gives the unit a dual exhaust so that it can adapt to airflow requirements you need without an extra kit.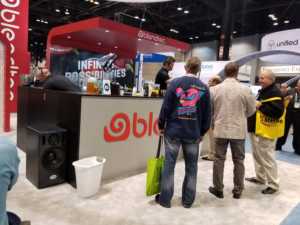 Blendtec
Mixing delicious samples for attendees, Blentec's booth was booming with attendees. Last year Blentec took a 2017 Kitchen Innovation award for their Nitro Blending System, improving on sanitation and efficiency and saving on labor.
Vulcan
Always at the forefront of foodservice innovation, Vulcan took a 2018 Kitchen Innovation award for their SonicSafe Ultrasonic Scale Prevention for Steamers which eliminates limescale to prolong the life of steamers. And still gaining attention at the show was their 2017 Kitchen Innovation award-winning Gas Convection Oven, which offers easily removeable, dishwasher-safe doors.
Broaster
In business for more than 60 years and known for its signature fried chicken programs, Broaster aims to offer an experience, not just products – and that it did at this year's National Restaurant Association Show. Right at the front of the North Hall, you would've thought Broaster was throwing its own party with an extensive and energetic display of their lineups.
Alive & Kickin' Pizza Crust
The Alive & Kickin' Pizza Crust booth was hosting lines of attendees waiting for their turn to get a slice of pizza on their variety of crusts. One of their sales reps said they were seeing great responses this year. With a variety of delicious recipes, from Focaccia to Quinoa, Crushed Flax & Honey, Alive & Kickin' sells into retail, foodservice and deli settings.
What were your thoughts on this year's NRA show? What innovations did I miss? Reach out to me if you'd like to discuss!
*For more information on our Foodservice practice area, see https://www.directrecruiters.com/food-service-equipment/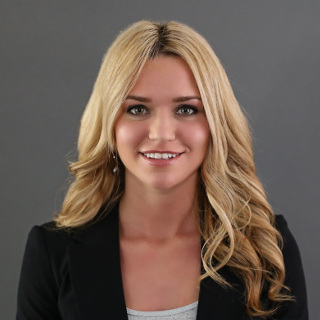 Rachel Makoski
Director of Foodservice Equipment & Supplies
440-996-0871
rmakoski@directrecruiters.com
May 16, 2018
By Norm Volsky, Director of Mobile HIT
Earlier this month I attended ATA in Chicago, the world's largest telehealth innovation and networking event. With over 4,500 participants at the event, I was able to meet with many leading professionals in the industry. Specifically, I enjoyed meeting with 14 innovative companies to discuss the new and interesting things they're doing in the healthcare and telehealth industry. Below I have highlighted these companies with an overview of each company and some of the new initiatives they're taking in the space.
Agile Health: Mobile health engagement vendor creating digital conversations to improve population health and achieve better healthcare outcomes through lasting behavior change. Agile intelligently and seamlessly blends automated and live coaching support to deliver a suite of highly interactive, evidence-based programs with a substantive record of clinical validation and proven results. Agile has an 85% engagement rate, a 25% reduction in total cost of service, a 46% reduction in readmissions at 90 days, and 4.75 of 5 patient satisfaction rate.
Analyte Health: Care enablement platform that helps consumers better own their health. Analyte allows consumer to do lab testing in the comfort of their home and get lab diagnostic information and test results quickly and accurately. Not only is Analyte speeding up the time of diagnosis, the simple and convenient platform encourages consumers to get tested for conditions that they would have put off otherwise.
CareDash: Doctor Review platform that makes it easy for consumers to find, compare and review doctors. CareDash is hell-bent on bringing transparency to the healthcare market and developed a tool to notify patients if their doctor has accepted money from Pharma companies. The peace of mind CareDash provides its users is invaluable to patients who are not sure if they should be on a certain medication. This type of info can help the entire healthcare system fight the opioid epidemic.
CirrusMD: Text first virtual care platform that gives patients instant access to healthcare. Having 4 of the largest 10 health plans in the country as customers, CirrusMD delivers impactful interactions with in-network doctors for millions of patients. 70% of virtual visits require no additional follow-up resulting in major cost savings for the entire healthcare system.
Fitango: Care Management and Patient Engagement vendor helping its customers move towards value-based care. Their HIPAA compliant solution enables all the stakeholders to communicate including: Care Managers, Care Givers, Providers, Network Managers, the Patient and their family. Fitango's approach is preventative in nature and is geared towards the post-acute setting. Recently the company launched Oncology Pathways which is a precision oncology platform. In addition, Fitango launched an advanced care planning module for end of life situations which helps family members navigate through very difficult decisions.
GlucoMe: Digital Diabetes Care company that simplifies the way patients, caregivers and providers manage diabetes. By combining diabetes monitoring hardware, mobile app solutions and cloud-based computing, which supports their Digital Diabetes Clinic, GlucoMe enables healthcare professionals to continuously monitor their diabetes population. Based in Israel, GlucoMe works with the top HMO's in Israel. Partnering with Apollo Sugar Clinics allows GlucoMe to potentially help hundreds of thousands of diabetes patients manage their condition in India. Also, a new parternship with Diaman in Latin America is expanding GlucoMe's global reach. A year ago, industry veteran John Erickson was appointed to be EVP and GM of North America.
Intelligent Retinal Imaging Systems: IRIS' Diabetic Retinopathy Diagnostic solution helps caregivers prevent their patients with diabetes from going blind. Its early-detection screening platform provides an end-to end-solution for primary care including patient identification, diagnosis, reimbursement and referral. This allows its customers to increase access, improve care coordination, reduce costs and achieve HEDIS compliance. The number-one leading cause of blindness in adults is diabetic retinopathy - and 95% of vision loss is preventable with early detection which is the problem IRIS helps to solve. After winning a Microsoft 2017 Health innovation award, IRIS was also featured at the Microsoft Build Conference 2018 this past week for their work on Artificial Intelligence algorithms to enhance the identification and diagnoses process for diabetic blindness.
InTouch Health: Made big news in acquiring Reach Health which was announced at the show. Offering secure, reliable and scalable telehealth, InTouch has 130+ Health System customers at over 1750 locations. They provide over 30+ use cases and were recognized as a category leader for virtual care platforms by KLAS with a score of 90.1 out of 100.
Medici- Created WhatsApp for healthcare with an emphasis on user experience allowing patients to avoid waiting rooms, save time and money and get treated faster. Medici built a business platform for providers to communicate HIPAA compliantly with their patients and "unchain their practice." The text, phone and video capabilities allow for seamless communication, e-prescribing and referrals. Providers can also bill via the app which caters to patients with high deductible plans. Medici launched in South Africa last year and is looking to expand their international footprint. Veterinarians have started using the Medici app which is an entire new market vertical for the company.
Medsolis: Care Management and Patient Engagement vendor offering a BYOD app that was named a Top 10 Telemed company by CIO Review and won the Most Innovative Care Management Product award from Frost and Sullivan (out of over 50 vendors). With the ability to personalize, automate and humanize, their solution is extremely interactive and loved by patients and care teams. Their 'My Goals' module allows a patient or care team to set out goals and the simple and interactive platform allows them to track the patient's progress on their way to reaching their goals.
Pillsy: Smart pill caps and software system that provide smart reminders for patients to take their prescription medication correctly. By levering Bluetooth (low energy) smart caps for their patient's pill bottles, Pillsy reduces the cost vs. older generations of smart pill bottles while providing a modern user experience. The software was designed to be super user friendly and simple, resulting in a nearly instantaneous setup when the product is distributed by pharmacy. In addition to selling to consumers, Pillsy also has an enterprise platform that helps organizations manage medication adherence across their patient populations
Trapollo: Enables payers and providers across the United States to have collaborative relationships with their patients/members. With the infrastructure of being a Cox Communication owned company behind them, they can provide their customers unmatched services with their remote patient monitoring program design, management and logistics expertise. Trapollo's integrated solutions deliver keen insights that help clinicians monitor a patient across the continuum of care inside a patient's home, helping them manage chronic conditions and comorbidities. Trapollo realizes that their employees might be the only voice a patient hears all day and their goal is to "have an attitude of compassion and love as they help solve any technical issues they might experience while enrolled in a program." Recently Trapollo hired Cox veteran executive Mike Braham to lead the company into explosive growth.
Vivify Health: Remote Patient Monitoring Platform helping move the industry toward value-based care. Helping its patients manage their chronic disease, Vivify is one of the leaders in mobile population health management. In 2017 Vivify was awarded a patent for extending EMR's with Digital Health. UPMC which is a customer's of Vivify did a presentation at the show explaining how Vivify has helped them improve patient outcomes in their health system.
Zipnosis- Provides its customer a significant ROI which has been proven to convert 25% of patients from the telemedicine platform to in-person customers with an average spend of $3K per year. The providers that were using the Zipnosis platform met guideline adherence up to 95%. Key customers include: Baylor Scott and White, UCLA Health and Mission Health. In April, Zipnosis added post-surgical care services to its telehealth platform. Zipnosis also partnered with AAFP which gives thousands of family physicians access to their telehealth platform.
ATA was a great event and I was thrilled to meet with these great companies. Please reach out to me if you'd like to discuss your insights from the event or if you'd like to chat about the telehealth industry in general.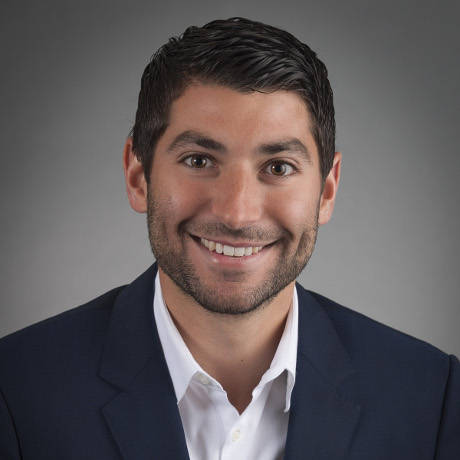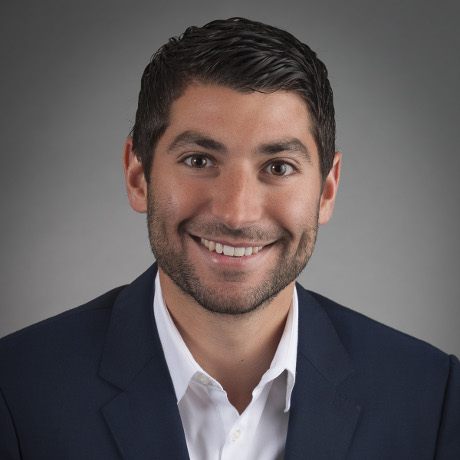 Norm Volsky
Director of Mobile HIT
nvolsky@directrecruiters.com
440-996-0059
Categorized:

DRI Recruiter Insights, Events

Tagged:

ATA, ATA 2018, event recap, headhunter, Healthcare IT, HIT, Norm Volsky, recruiter, recruiting, Telehealth
A few weeks ago I had the opportunity to attend HIMSS in Las Vegas, joining over 45,000+ professionals in attending educational sessions, visiting vendors throughout the exhibition floor, and networking with professionals immersed in the Healthcare IT industry. Being my 6th year attending HIMSS, I look forward to the opportunity to meet with emerging technology companies and leaders in the Healthcare IT space that are making an impact and growing significantly. Below I have highlighted several of the interesting companies I met up with to share an overview of their company and the interesting initiatives they're taking in the Healthcare IT space.
Caresync: Care Coordination solution with over 100,000 Medicare patients using their solution/service. Their goal is to allow collaboration between every stakeholder in the care continuum and help get the right information to the right care team member at the right time. In helping their patients navigate their way through the Health System, they improve the quality of care and patient experience drastically. CareSync recently opened a new futuristic office in Tampa due to its explosive employee headcount growth. In 2017, CareSync received a 5-star rating from BridgingApps.
Certify: Biometric Authentication solution that was customized for healthcare. Certify is focused on Patient Identification to improve patient satisfaction, clinical outcomes and security while reducing fraud and duplicate EMR records. Using biometric data like a fingerprint, patient and hospital staff can be easily identified to improve clinical workflow and efficiency.
Cohero Health: Respiratory Disease Management company that is leveraging mobile digital therapeutics technology to keep their patients healthy and breathing smarter. Recently the company has brought in a new CIO, CTO and Chief Client Officer. They have partnered with AccuWeather to predict symptoms and triggers for their patients based on environmental conditions including temperature, humidity and seasonal allergens.
Conversa Health: Healthcare Conversation's platform is using its "Conversational AI" to improve how patients and care teams communicate around key health experiences like chronic condition management, post discharge, pre- and post-surgery, medication adherence and lifestyle health coaching. Patient data is utilized to make these automated digital conversations more personalized. Conversa was also featured in some new industry research that highlights the growing adoption of automated patient experience technology and AI.
Datica: Providing Cloud Compliance to promote health innovation. Datica provides any healthcare company the opportunity to focus on health innovation while they ensure the solutions their customers invent meet the burdensome healthcare compliance and security requirements (HIPAA, HITRUST, GDPR and GxP). Datica manages compliance and security on AWS and Microsoft Azure and helps healthcare companies bring their software solutions to the cloud.
Happify: Evidence-based gamification platform that helps people build resilency to better deal with the stress, anxiety and depression of everyday life. The Happify platform promotes better emotional/mental health and overall wellbeing.
Healthfinch: Practice automation platform that covers prescription renewals, care gaps and visit planning to help healthcare organizations automate, delegate, and simplify routine busywork so their clinicians can spend more time treating patients. It saves providers, on average, 30 minutes per day. It helps increase staff efficiency at least 4X, resulting in faster turnarounds on patient requests. Healthfinch won the 2018 Innovation Award from athenahealth's MDP program and was a member of Epic's first App Orchard class.
ILÚM Health Solutions is a subsidiary of Merck Healthcare Services and Solutions and is focused on the use of real-time information to support patient management decisions, quality programs, and better outcomes in infectious diseases. ILÚM partners with provider organizations through a program-level Insight platform, point-of-care clinical decision support and clinical collaboration and ongoing quality consulting. The ILÚM approach is powered by precision medicine capabilities which support improved antibiotic prescribing and individual patient management.
Intelligent InSites: Real-Time Operational Intelligence vendor that focuses on RTLS/RFID, Asset Management, Workflow Management, Environmental Monitoring, Patient Safety and Infection Control. Having both a mobile and desktop platform, Intelligent InSites provides its customers with second to none analytics and dashboards to improve financial and operational efficiency, quality, regulatory compliance and patient satisfaction. InSites helps its hospital customers improve their operating margin, bed occupancy rate, asset utilization rate, patient satisfaction and physician performance while reducing hospital incidents' time to service and length of stay. In the Summer of 2017, InSites won the Best IoT Healthcare Platform Award from MedTech Breakthrough.
Intelligent Retinal Imaging Systems: IRIS' Diabetic Retinopathy Diagnostic solution helps caregivers prevent their patients with diabetes from going blind. Its early-detection screening platform provides an end-to end-solution for primary care including patient identification, diagnosis, reimbursement and referral. This allows its customers to increase access, improve care coordination, reduce costs and achieve HEDIS compliance. The number-one leading cause of blindness in adults is diabetic retinopathy - and 95% of vision loss is preventable with early detection which is the problem IRIS helps to solve.
Livongo: Chronic Disease Management and Remote Patient Monitoring vendor that started its focus in Diabetes Management, but has since expanded into Hypertension with more disease states to be released in the future. With over 200 Employers (including Pepsi, Lowes and Target), and 4 of the largest 7 Health Plans offering the Livongo platform to their employees/customers, they have established themselves as a force to be reckoned with in the Chronic Disease Management space. The platform saves its customers an impressive $83 per patient, per month. 
LogicStream Health: Clinical Process Improvement and Control software firm helping hospital clinicians improve and better control vital clinical processes that guide patient care. LogicStream Health software works with all major EMR platforms and is in use at more than 300 hospitals today.  It is must-have software that reduces variation and ensures customers' clinical processes and workflows are standardized and aligned with evidence and best practice. Healthcare systems are saving millions of dollars and improving quality with LogicStream Health by reducing costly variation and inefficiency.  Customers include Providence Health, Texas Health Resources, Yale-New Haven, and Fairview Health Services. The company is a leading innovator in the clinical process improvement category.  LogicStream Health recently launched a series of clinical process modules that provide out-of-the box capability to improve specific clinical workflow and compliance related to numerous conditions, such as sepsis, catheter-associated urinary tract infections (CAUTI); and, venous thromboembolism (VTE).  In March, the company introduced an Opioid Clinical Process Module to reduce inappropriate uses of medication and identify high risk patients based on EMR data. 
Medical Informatics Corp: Patient Monitoring Analytics vendor that unlocks monitoring data from the bedside and transforms it into actionable information. Their Sickbay product is an FDA cleared clinical intelligence platform that gives real-time patient data that clinicians can use to identify high risk patients and improve clinical outcomes.
Odoro: Dynamic Patient Scheduling vendor that improves self booking, patient access and referrals. Odoro allows patients to schedule via: website, mobile device, portal, phone or IVR. The goal is to improve patient scheduling while reducing no-shows and leakage. 
Pieces Tech: Predictive Analytics software vendor that helps improve patient outcomes and reduce hospital costs by leveraging social determinants of health such as housing and transportation - along with medical conditions. The founder is a physician who, with his team, built a better solution for case management using AI for the entire patient journey. Pieces' models have extremely high accuracy rates due to proprietary clinical NLP and the use of licensed clinicians as human-in-the-loop are key components of the AI solution. Recently launched a new sepsis prevention tool by leveraging dashboards.
Propeller Health: FDA-cleared asthma and COPD management vendor that helps patients and physicians better manage chronic respiratory conditions. They make digital products that have therapeutic benefit. In February, Propeller achieved ISO 13485 medical device quality certification. Also in late 2017, Propeller achieved HITRUST CSF certification and partnered with Express Scripts to introduce their solution to 750,000 members in 2018.
Proskriptive:  AI for healthcare company focused on helping payers and providers improve their performance with value based contracts.  Proskriptive uses data science to help healthcare organizations to identify vulnerable patients that would most benefit from care management.  Proskriptive's unique suite of technology allows its customers to more accurately target and prioritize which patients will benefit from tailored care.  Examples include future utilization risk, care management impactability, non-acute ED utilization, and many others.       
QLess:  Cloud-based technology is customized for healthcare organizations to deliver vital patient services in a timely and efficient manner. Patients are able to join a virtual waitlist and wait remotely – from the office, while running errands, or from the comfort of their own home – until they're ready to be seen. The platform allows healthcare providers to create tailored management solutions to provide high-quality care, reduce the time patients spend in the waiting room, and boost efficiency among doctors and staff. Built within the QLess platform is FlexAppointments which seamlessly integrates existing appointments with walk-in customers – an elegant solution to eliminate scheduling gaps when appointments are canceled. The interactive appointment scheduling solution also offers bi-directional communication connecting your staff with patients so if they are running late, they can request more time.  
Redox: Integration Platform that allows healthcare organizations and software companies to exchange data in a matter of days. Interoperability is all the rage in healthcare these days and Redox makes it easier than ever and removes barriers to innovation.
Relatient: Patient Engagement vendor focused on reducing no-show rates by providing appointment reminders, non-medical transportation and on-demand patient outreach. In addition, they improve the patient experience by improving the patient check-in process, providing health campaigns and administering automatic patient surveys. Relatient also allows patient to pay over text which significantly improves customer collections.
Solera Health:  Solera has introduced a non-medical network model that has quickly gained traction with over 35 health plan clients and 75 employers. Solera integrates highly-fragmented community and digital prevention and health management solutions into a network, and matches individuals with their "best fit" program provider based on their needs and preferences. Solera's high performing network solves for program fatigue, sustained engagement and pay for performance. 
UpDox: Healthcare CRM Connectivity platform for Medical Practices, Pharmacist and Post-Acute Care. Updox allows its customers to collaborate with their referral partners to get a complete 360-degree view of a patient's health. Updox provides: Appointment Reminders, Surveys, Patient Portal, Patient Payments, Direct Messaging, Online Scheduling and Electronic Faxing. These tools reduce no-show rates by approximately 30% while reducing paper and hardware costs by 50%.
Validic: Health Data Platform that enables access and integration to patient-generated data from mHealth apps, devices and wearables. They have connected to over 400 clinical and consumer-grade health devices. Validic provides hospital and health plan customers with real-time alerts based on a rules engine it developed. In February of 2018, Validic launched its own lightweight Remote Monitoring platform.
Vivify Health: Remote Patient Monitoring Platform helping move the industry toward value-based care. Helping its patients manage their chronic disease, Vivify is one of the leaders in mobile population health management. In 2017 Vivify was awarded a patent for extending EMR's with Digital Health.
Voalte: A healthcare communication platform transforms the way clinicians communicate, improving clinical workflows, operational efficiencies and patient outcomes. With a Voalte smartphone solution, clinicians can share information securely and seamlessly inside and outside the hospital. Voalte has more than 275 customers, including major health systems such as Ascension, Cedars-Sinai Medical Center, Sarasota Memorial Health Care, Texas Children's Hospital, TIRR Memorial Hermann, UConn Health, UCSF Medical Center, and WakeMed.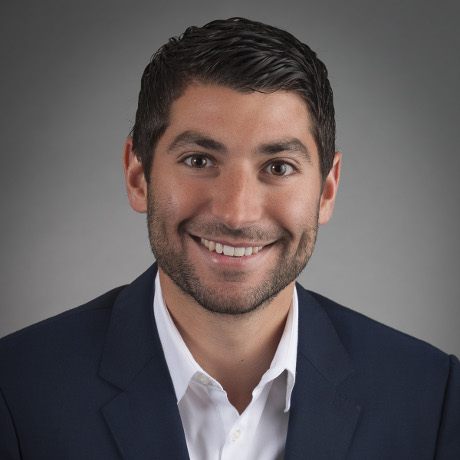 Norm Volsky
Director of Mobile HIT
440-996-0059
nvolsky@directrecruiters.com
Categorized:

DRI Recruiter Insights, Events

Tagged:

Direct Recruiters, DRI, Healthcare IT, healthcare technology, HIMSS, HIMSS18, HIMSS2018, HIT, Norm Volsky, technology
HIMSS 2018 is less than one week away and the DRI Healthcare IT team is gearing up to join thousands of professionals to learn, network, and collaborate at the leading health information and technology conference. As the DRI HIT team attends annually, there are five key tips and tricks to remember each year, or to take along with you as a first-time attendee.
Be prepared before you leave for the conference. Do your research regarding keynote sessions, exhibitors, and educational sessions and be sure to establish what your goals are for the conference, what you plan on attending, or who you would like to meet. This will give you the opportunity to make a game-plan for the conference, and allow you to schedule meet-ups with other attendees. Downloading the HIMSS18 Mobile app can also help you plan.
Get involved on social media before, during and after the show. Connecting with HIMSS Facebook page, as well as the HIMSS Twitter handle is just one extra way of networking and following what's happening at the conference. Use the hashtag #HIMSS18 on Twitter and be sure to post your photos and insights including it to gain more traction with other attendees.
Wear comfortable shoes, your nametag, and bring business cards and snacks. Being such a large conference, you will be doing a lot of walking; do yourself a favor and wear shoes that won't hurt your feet, and snacks to keep you fueled all day. In addition, you should be prepared to brand yourself from wearing your nametag to handing out multiple business cards to other industry professionals.
Take notes. Stay focused during the event, be sure to write down who you meet, interesting facts you learn, or reminders for follow-up after the conference. Listen and observe attentively and engage with as many professionals as possible.
Enjoy the conference! Whether it is your first time attending, or you are a HIMSS conference veteran, enjoy the opportunity to connect with others in an environment focused on Healthcare IT and how to make it even better as a whole.

As we prepare to put these five tips into action, let us know about your experience at previous HIMSS events, what you are looking forward to, or if you have tips to add to our list. If you are attending HIMSS, the DRI team would be happy to schedule a time to meet up with you to network. Please contact a DRI team member to set up a convenient time to network!
Tuesday, October 17th, David Peterson, Managing Partner of Plastics and Flexible Packaging was a featured presenter on a packagingPRINTING Educational Webinar! The webinar was titled 'How to Find, Train and Retain High Value Employees' and was inspired by a growing concern that hiring managers in the packaging and printing world are finding it challenging to hire and retain top talent. David covered Millennials in the workforce, and beneficial ways to attract, hire, and retain this talent, while Tom Brennan, Chair of the Communication Arts Department at Chowan University covered the topic of Training employees.
View the details of webinar here and sign up for future webinars! Please contact David Peterson to discuss or network at dpeterson@directrecruiters.com or 440-996-0490.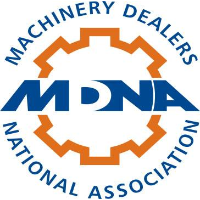 On September 20th, David Peterson, Managing Partner of Plastics and Flexible Packaging at DRI had the opportunity to give a presentation to Machinery Dealers National Association (MDNA) at their Cleveland Chapter Meeting! He spoke on a popular workplace topic: Millennials. David had already given a presentation about the generation everyone is buzzing about at the Plastics News Executive Forum in March.
With a presentation entitled, "How to Attract and Retain a New Generation of Workers," David provided information to the MDNA group about traits of Millennials, statistics, what they are looking for in the workplace, how to attract them to your company, and finally, how to accomplish the challenging task of retaining Millennial workers.
Many professional associations are introducing programs to bring young professionals into their respective industries. MDNA for example, has a program called Young Guns, while Plastics Industry Association created FLiP: Future Leaders in Plastics, both to offer exposure and education for professionals entering into the industry.
If you would like to contact David to learn more about his presentation, please contact him at 440-996-0590 or dpeterson@directrecruiters.com.
This year Pack Expo is being held September 25th through the 27th at the Las Vegas Convention Center. Several team members from DRI are excited to attend Pack Expo and see innovative technologies, learn about packaging trends, and network among the 30,000 attendees at the event.
Members of DRI's Automation, Robotics, Controls, Packaging, Material Handling, and Food Processing teams will be at the event and available to schedule networking meetings. Please contact any of the individuals below to set up a time to meet.
DRI Packaging Team
Cherie Shepard, Director of Packaging
cshepard@directrecruiters.com
440-996-0582
Jason Herbert, Practice Leader of Packaging
jherbert@directrecruiters.com
440-996-0591
Dan Charney, President and CEO
dcharney@directrecruiters.com
440-996-0589
DRI Automation, Robotics, and Controls
Robert Cohn, Managing Partner of Automation, Robotics, and Controls
rcohn@directrecruiters.com
440-996-0595
Josh Olgin, Director of Robotics
jolgin@directrecruiters.com
440-996-0585
Dave Bevington, Director of Automation
440-996-0584
dbevington@directrecruiters.com