A couple of weeks ago, the Direct Recruiters Automation, Robotics and Controls team attended IMTS 2018 at McCormick Place in Chicago. Josh Olgin, Director of Robotics and Nick Saddleton, Automation, Robotics and Controls Executive Recruiter were two attendees out of the 129,415 registrations and 2,563 exhibiting companies. They, along with other attendees were provided access to networking opportunities, informative sessions, and impressive new technologies in the world of Manufacturing. Josh and Nick shared their three takeaways from the show:
There is an appetite for hiring in the industry.
With the overwhelming turn out and mass amount of people, manufacturing companies and professionals are looking for top-talent to join them. The DRI team was able to meet up with several professionals to discuss the industry and talent needs they have. With the need being so high, DRI has the ability to narrow down the focus of what the company is looking for to specifics and find right person. Sales, applications, robot programmers, robot engineers, mechanical design engineers, concepting, project management, and field service were just some of the talent categories discussed while we were there.
Robotics is a huge driver in industry trends.
The DRI team was so impressed with the robots, new technology and new applications they saw at the show. The exhibitors represented the ongoing growth in technology in the industry. Josh and Nick saw technologies such as sensor controls, machine tools, robots working hand in hand with CNC machinery, mobile robots, and even a bartending robot!
Cobots and Mobile Robots working together with humans
A noticeable trend in the industry and displayed at IMTS has been humans working together with different types of robots. Mobile robots small enough for warehouses or hospitals for example can come and go with no supervision, being programmed at the beginning of the day (by a human) and it does its job. Humans are able to manage how these robots work, resulting in an increase in productivity. Not only can cobots contribute to efficiency and growth, but also safety. They are able to work in harsh surroundings, so a human doesn't get hurt. We are seeing more and more of this collaboration between humans and robots – something we expect to continue in driving growth in the industry.
As executive search specialists in the Automation, Robotics and Controls space, DRI enjoyed IMTS, the great new technologies, interesting companies, and the people they met there. If you happened to attend IMTS and did not get a chance to meet with Josh or Nick – let us know what you thought! Additionally, Josh will be attending Pack Expo on October 15th and 16th - Please reach out to him to set up a meeting if you're attending as well.
Josh Olgin
Director of Robotics
440-996-0585
jolgin@directrecruiters.com
Nick Saddleton
Executive Recruiter
440-971-1193
nsaddleton@directrecruiters.com
June 18, 2018
Rachel Makoski, Director of Foodservice E&S and Food Processing recently had the opportunity to connect with Evan Priesel, Marketing Manager at Univex for a series of Thought Leader Interview questions. Mr. Priesel shared insights on the Foodservice industry, interesting initiatives Univex is taking, and his personal career in the industry.
Please tell us about yourself.
First off, thank you for this opportunity! I went to school at Southern New Hampshire University for my B.S in Business Management with a concentration in marketing. I love being able to influence why people purchase a certain product and study all new ways to promote and advertise a brand. I am currently enrolled in an MBA program from SNHU in Digital Advertising and have obtained many marketing/digital marketing certifications. I grew up a two-sport athlete in baseball and basketball, and since my baseball days are over, have grown a love for golf! It is a great place to network, discuss business and compete all at the same time. Univex is my 2nd position out of college and I couldn't be happier!
Fairly new to the Foodservice Equipment world, what led you to pursue this industry?
I never would have thought that I would be in the Foodservice Equipment world to be honest. I knew I wanted to be in a managerial role, overseeing a team and growing a company. I believe marketing is a very relatable skill no matter the industry if you do the research and study the target market. After a few interviews with management at Univex, we hit it off and was extremely excited to join this great team! This is now my 2nd year here!
What interesting new technologies is Univex currently using?
Univex is always finding ways to use technology and innovation. We have some specialty equipment specifically in the bakery and pizza industry that are the only ones on the market right now. Our goal is to save companies time, and labor cost, all while producing consistent and great results! We continuously do R&D and test new ways to help our customers succeed! We just released our "rotante" oven, which is a Stone Hearth Rotating Dome Pizza Oven. We also have multipurpose and bakery ovens with touch screens that are based on modern phones! These are all ways to stay up to date and make our products user friendly.
Univex prides itself on innovation. How is innovation encouraged on your team?
Innovation is highly encouraged at Univex. Whether that's in the marketing department with digital ads, social media, target marketing, or new creative graphic designs, we always try to stay ahead of the competition and find where the most engaging audience is. From a factory stand point, we are always testing and doing research in finding ways to help customers succeed. It is important for us to stay ahead of the game and I believe we are doing a great job of it.
To that point, there seems to be an increased focus on critical safety features – how does Univex meet those expectations on their new products?
When we design a product or do testing, we always keep customer safety as a top priority. We go through numerous certifications for sanitation and safety purposes as well. Another task we make sure we have for our customers are clear operation manuals for user knowledge. Something we have incorporated this year is turning the operation manuals into videos and demonstrations and putting them on YouTube for everyone to be able to see. We also have a great Quality Control department which inspects every piece of equipment that leaves the factory.
What trends do you expect to see in Food Equipment in the next 5 years?
Specific trends that I think are coming to the industry is complete innovation. This may mean finding the best way to cut down labor cost, or ways to speed up production while producing a consistent product. Univex is already leading the way in this category and we do not see it slowing down any time soon. Another change that I can see maybe in the next 8-10 years is virtual reality test kitchens. This would give customers the ability to visualize equipment in their own kitchen using dimensions and parameters of the equipment they are looking at just by wearing a pair of goggles or glasses. I believe this is a little further away than 5 years, however if it makes the customer eager to purchase, and it is an easy, user friendly way for them to purchase, I do not see why this won't happen in the future.
What Foodservice segments do you see having the most growth for the remainder of 2018 and into 2019; grocers and deli's, convenience stores, restaurants, healthcare, education, or hospitality, and why?
I believe the entire industry is growing. I believe innovation in equipment specifically in the pizza and bakery industries. Univex does a lot with all the industries stated above, and we let our customers and dealers know we are here to support them with whatever that may be. Everything from delis to healthcare and hospitality, we support our customers and want to lead them to success.
Univex seems very focused on reliability and your equipment clearly stands the test of time. What do you think is the differentiator that enables you to do so?
First off, thank you! Univex has been in business for over 70 years! We take pride in the quality of our equipment and always want to make sure we supply the right piece of equipment for our customers depending on their needs or wants. We are also a one stop shop for everything dough related in the pizza and bakery industry. A customer can mix, divide/round, form, sheet and bake with all Univex equipment!  Our factory knowledge in house is also a big factor. We have years of knowledge in house and work with customers all the time making sure they are getting what they need to succeed. We still manufacture in Salem NH so I believe that is one of the biggest differentiators. Also, we have an outstanding Quality Control team. We make sure that everything is perfect before being sent out to customers. We have machines that are over 50 years old still out in the field working perfectly! It is something that we take pride in and something that the company is very proud of.
With kitchen connectivity being a hot topic in the industry right now, what are your thoughts on the topic and how do you see Univex getting involved in that space?
We understand that kitchen connectivity is the way of the future and a big topic in the industry currently. I believe this is great and was bound to happen sooner or later with technology and the way the world is evolving. Our multi-purpose and bakery ovens are highly kitchen connective. You can sync recipes from your phone or USB drive into the oven, save your recipe for the future and program specific recipes tailored to what you need. This makes it easier the next time you need to use the oven, all you would have to do is hit the icon of the product you want to cook, and our ovens remember the recipe and program. This feature allows you to save time and prepare other items in your kitchen while your food is cooking or baking.
Describe the approach you take to attracting and retaining high impact talent at Univex.
Univex is such a great company. We have employees that have been here for over 40 years! You do not see that often in most companies now however, we have many. Being a team player is extremely important to our success, every department helps each other and is always there for support. Multi-tasking is another key feature we look for in our employees as our day to day tasks may change due to projects, etc. Once a new employee sees and feels the family atmosphere that is at Univex, they feel welcomed and at home. It is truly a great company to work for!
What or who has motivated and influenced you to be successful in your career? Have you had mentors?
I always continue to learn new skills and research new ways to improve. I have had many mentors in my life, the biggest being my father who has taught me so much growing up. He is the biggest influence in my life and career and he still teaches me new skills and life lessons every day! I have had many teachers and professors in college who have mentored me and continue to work with me to ensure I am on the right path. Executive management here at Univex has also been a huge help and has mentored me greatly. They gave me this amazing opportunity and when I go to them with questions, they are always there to teach me new skills and gain valuable information and we work as a team to complete goals. The biggest thing I learned from all my mentors, is do not be afraid of failure. Go for something you want, and if you fail (which everyone does from time to time) make sure you learn from it and grow.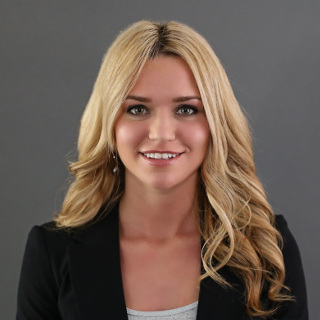 Rachel Makoski
Director of Foodservice E&S and Food Processing
rmakoski@directrecruiters.com
440-996-0871
May 16, 2018
By Norm Volsky, Director of Mobile HIT
Earlier this month I attended ATA in Chicago, the world's largest telehealth innovation and networking event. With over 4,500 participants at the event, I was able to meet with many leading professionals in the industry. Specifically, I enjoyed meeting with 14 innovative companies to discuss the new and interesting things they're doing in the healthcare and telehealth industry. Below I have highlighted these companies with an overview of each company and some of the new initiatives they're taking in the space.
Agile Health: Mobile health engagement vendor creating digital conversations to improve population health and achieve better healthcare outcomes through lasting behavior change. Agile intelligently and seamlessly blends automated and live coaching support to deliver a suite of highly interactive, evidence-based programs with a substantive record of clinical validation and proven results. Agile has an 85% engagement rate, a 25% reduction in total cost of service, a 46% reduction in readmissions at 90 days, and 4.75 of 5 patient satisfaction rate.
Analyte Health: Care enablement platform that helps consumers better own their health. Analyte allows consumer to do lab testing in the comfort of their home and get lab diagnostic information and test results quickly and accurately. Not only is Analyte speeding up the time of diagnosis, the simple and convenient platform encourages consumers to get tested for conditions that they would have put off otherwise.
CareDash: Doctor Review platform that makes it easy for consumers to find, compare and review doctors. CareDash is hell-bent on bringing transparency to the healthcare market and developed a tool to notify patients if their doctor has accepted money from Pharma companies. The peace of mind CareDash provides its users is invaluable to patients who are not sure if they should be on a certain medication. This type of info can help the entire healthcare system fight the opioid epidemic.
CirrusMD: Text first virtual care platform that gives patients instant access to healthcare. Having 4 of the largest 10 health plans in the country as customers, CirrusMD delivers impactful interactions with in-network doctors for millions of patients. 70% of virtual visits require no additional follow-up resulting in major cost savings for the entire healthcare system.
Fitango: Care Management and Patient Engagement vendor helping its customers move towards value-based care. Their HIPAA compliant solution enables all the stakeholders to communicate including: Care Managers, Care Givers, Providers, Network Managers, the Patient and their family. Fitango's approach is preventative in nature and is geared towards the post-acute setting. Recently the company launched Oncology Pathways which is a precision oncology platform. In addition, Fitango launched an advanced care planning module for end of life situations which helps family members navigate through very difficult decisions.
GlucoMe: Digital Diabetes Care company that simplifies the way patients, caregivers and providers manage diabetes. By combining diabetes monitoring hardware, mobile app solutions and cloud-based computing, which supports their Digital Diabetes Clinic, GlucoMe enables healthcare professionals to continuously monitor their diabetes population. Based in Israel, GlucoMe works with the top HMO's in Israel. Partnering with Apollo Sugar Clinics allows GlucoMe to potentially help hundreds of thousands of diabetes patients manage their condition in India. Also, a new parternship with Diaman in Latin America is expanding GlucoMe's global reach. A year ago, industry veteran John Erickson was appointed to be EVP and GM of North America.
Intelligent Retinal Imaging Systems: IRIS' Diabetic Retinopathy Diagnostic solution helps caregivers prevent their patients with diabetes from going blind. Its early-detection screening platform provides an end-to end-solution for primary care including patient identification, diagnosis, reimbursement and referral. This allows its customers to increase access, improve care coordination, reduce costs and achieve HEDIS compliance. The number-one leading cause of blindness in adults is diabetic retinopathy - and 95% of vision loss is preventable with early detection which is the problem IRIS helps to solve. After winning a Microsoft 2017 Health innovation award, IRIS was also featured at the Microsoft Build Conference 2018 this past week for their work on Artificial Intelligence algorithms to enhance the identification and diagnoses process for diabetic blindness.
InTouch Health: Made big news in acquiring Reach Health which was announced at the show. Offering secure, reliable and scalable telehealth, InTouch has 130+ Health System customers at over 1750 locations. They provide over 30+ use cases and were recognized as a category leader for virtual care platforms by KLAS with a score of 90.1 out of 100.
Medici- Created WhatsApp for healthcare with an emphasis on user experience allowing patients to avoid waiting rooms, save time and money and get treated faster. Medici built a business platform for providers to communicate HIPAA compliantly with their patients and "unchain their practice." The text, phone and video capabilities allow for seamless communication, e-prescribing and referrals. Providers can also bill via the app which caters to patients with high deductible plans. Medici launched in South Africa last year and is looking to expand their international footprint. Veterinarians have started using the Medici app which is an entire new market vertical for the company.
Medsolis: Care Management and Patient Engagement vendor offering a BYOD app that was named a Top 10 Telemed company by CIO Review and won the Most Innovative Care Management Product award from Frost and Sullivan (out of over 50 vendors). With the ability to personalize, automate and humanize, their solution is extremely interactive and loved by patients and care teams. Their 'My Goals' module allows a patient or care team to set out goals and the simple and interactive platform allows them to track the patient's progress on their way to reaching their goals.
Pillsy: Smart pill caps and software system that provide smart reminders for patients to take their prescription medication correctly. By levering Bluetooth (low energy) smart caps for their patient's pill bottles, Pillsy reduces the cost vs. older generations of smart pill bottles while providing a modern user experience. The software was designed to be super user friendly and simple, resulting in a nearly instantaneous setup when the product is distributed by pharmacy. In addition to selling to consumers, Pillsy also has an enterprise platform that helps organizations manage medication adherence across their patient populations
Trapollo: Enables payers and providers across the United States to have collaborative relationships with their patients/members. With the infrastructure of being a Cox Communication owned company behind them, they can provide their customers unmatched services with their remote patient monitoring program design, management and logistics expertise. Trapollo's integrated solutions deliver keen insights that help clinicians monitor a patient across the continuum of care inside a patient's home, helping them manage chronic conditions and comorbidities. Trapollo realizes that their employees might be the only voice a patient hears all day and their goal is to "have an attitude of compassion and love as they help solve any technical issues they might experience while enrolled in a program." Recently Trapollo hired Cox veteran executive Mike Braham to lead the company into explosive growth.
Vivify Health: Remote Patient Monitoring Platform helping move the industry toward value-based care. Helping its patients manage their chronic disease, Vivify is one of the leaders in mobile population health management. In 2017 Vivify was awarded a patent for extending EMR's with Digital Health. UPMC which is a customer's of Vivify did a presentation at the show explaining how Vivify has helped them improve patient outcomes in their health system.
Zipnosis- Provides its customer a significant ROI which has been proven to convert 25% of patients from the telemedicine platform to in-person customers with an average spend of $3K per year. The providers that were using the Zipnosis platform met guideline adherence up to 95%. Key customers include: Baylor Scott and White, UCLA Health and Mission Health. In April, Zipnosis added post-surgical care services to its telehealth platform. Zipnosis also partnered with AAFP which gives thousands of family physicians access to their telehealth platform.
ATA was a great event and I was thrilled to meet with these great companies. Please reach out to me if you'd like to discuss your insights from the event or if you'd like to chat about the telehealth industry in general.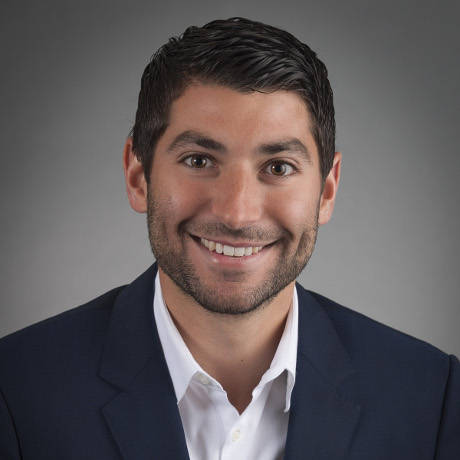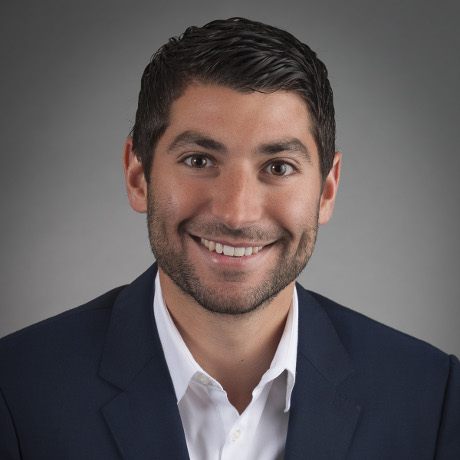 Norm Volsky
Director of Mobile HIT
nvolsky@directrecruiters.com
440-996-0059
Categorized:

DRI Recruiter Insights, Events

Tagged:

ATA, ATA 2018, event recap, headhunter, Healthcare IT, HIT, Norm Volsky, recruiter, recruiting, Telehealth
The quickest way to eliminate yourself from a job process is by having mistakes on your resume. Beyond the obvious grammatical and spelling mistakes to avoid, there are 5 other BIG mistakes to be aware of and stay away from:
1) Not including keywords that match the job. Your resume must show that you are qualified for the job so include keywords on your resume to refer to the specific position. You have very little time to grab a hiring manager's attention so don't send a generic resume. You will be lost in the pile.
2) Focusing on the wrong thing. Candidates often explain their responsibilities but forget to include results. Set yourself apart from the pack by highlighting specific accomplishments. The more quantitative, the better. In fact, numbers and metrics speak louder than words.
3) Being too modest. Don't forget to include any awards or recognition you've received such as "President's Club Member" for being over quota by 25%. Also, include any community service awards you received. Hiring managers look favorably upon people who not only work hard at the office but make a difference in the community as well.
4) Leaving unanswered red flags. Candidates usually wait until the first interview before addressing any gaps that may be on their resume, but this can prove to be a mistake. Most candidates won't make it to a first interview if the issues are not explained on their resume, cover letter or even LinkedIn profile. So if you moved around a lot in your career, it would be to your benefit to explain the reasons for your movement.
5) Writing too much. When writing your resume be as succinct and concise as possible. Keep your resume to 1 or 2 pages max. Bullet points and short paragraphs enhance readability. Limit your resume to the last 10 - 15 years of work experience. You don't need to include everything you ever did.
Categorized:

Candidate Advice, Career Advice

Tagged:

candidate, Direct Recruiters, DRI, job hunt, Job Search, jobseekers, recruiter, resume, resume advice, resume tips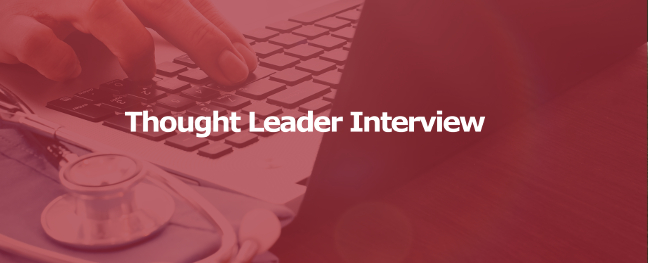 Norm Volsky, Director of Mobile Healthcare IT had the opportunity to interview Tim Coulter, COO of PreparedHealth. Mr. Coulter shared insights about his career in healthcare, as well as the interesting initiatives PreparedHealth is taking to help people get well faster in the comfort of their own home.

 Please tell us about yourself and PreparedHealth.

My name is Tim Coulter and I'm currently the COO of PreparedHealth. I've been working in healthcare for the last 15 years or so. PreparedHealth was founded by my good friends, Ashish Shah and David Coyle who I met at our last company, Medicity. David was also the co-founder of Medicity and Ashish was the CTO while I ran various departments in finance, professional services, and account management.
 PreparedHealth is focused on helping people get well faster and stay well longer in the comfort of their home. We believe there's a better way to coordinate care that happens outside of the hospital, a way that empowers the patient, connects personal caregivers and care providers, and enables payers to keep their members healthier, safer and happier at home. With the enTouch Network, everyone stays connected in real-time, receiving care updates as they happen, and improving the odds a patient's in-home care will be a success. From home-based providers to hospitals and health systems to health insurance plans, we're transforming the industry by leveraging technology and data to optimize care and improve outcomes for patients.
 What led you to pursue healthcare in your career?
 Like most people who work in healthcare, I was motivated to pursue this career based on a number of personal experiences. I spent most of my 8th grade year in and out of hospitals due to a bacterial infection which would lead to several open-heart surgeries. I was able to make a full recovery but would spend the next several years trying to coordinate follow-up care between a variety of specialists with the inability to share medical records. Every time I showed up at a new specialist after starting college, moving for work, etc. I would have to essentially start over. This experience initially drew me to the healthcare field and ultimately led to working at Medicity to help solve this problem – I instantly connected with the idea of using my career to not only provide for my family, but also help others solve the various inefficiencies of our healthcare system.
 Fast forward about 25 years from my childhood experience and I would run into another medical scenario which connected me specifically to PreparedHealth's mission - which was my father being diagnosed with liver disease. Trying to coordinate communication between my mom, my brother, and myself was difficult enough, but then throw in the complexity of trying to coordinate with the actual doctors, nurses, home health aides, etc. along with my dad's confusion from his condition and we had a horrible time knowing how to help. Even just getting clarity on what the actual initial diagnosis was, was extremely difficult.
 The other difficulty we experienced was knowing what options were available once the diagnosis was treated and he was being discharged from the hospital. Even though I had worked in healthcare for years, most of the post-acute world was still a mystery for me. Very quickly I had to learn the differences between home health, home care, hospice, palliative care, rehab vs skilled nursing, etc. - an experience which is common to many of us when our parents arrive at this stage of life. My dad really wanted to just go home and receive care there. Which ultimately, he has been able to do, and he is recovering wonderfully right now.
 PreparedHealth focuses on how to get people well faster and stay well longer in the comfort of their homes. How do you connect with this mission?
 90% of people want to age at home just like my father did. PreparedHealth's mission is to provide a platform that allows for post-acute providers and family caregivers to work together in a way that makes this desire possible. Ashish and David formed PreparedHealth based on similar personal experiences to mine and when I reconnected with them I was extremely excited to work with them again.
 What are the biggest challenges you are seeing in the industry right now?
There's a lot of noise within healthcare right now making it challenging to get our message across. The industry is inundated with constant policy updates from Washington to every vendor shouting many of the same terms - interoperability, big data, lowered readmissions, etc. Most of the discussion is focused on the hospitals and large health systems, but there aren't a lot of people talking about the home. We believe in the power of helping people age in the home and making the transition from hospital to home as seamless as possible, helping to make sure they don't head back to the hospital for an unnecessary reason. With this, we're trying to reach the post-acute providers, including home health, hospice, home care, geriatricians, skilled nursing facilities, and more. This area has historically been fragmented and lacks the data that the hospitals are just now figuring out how to use. We're excited to empower these providers by bringing more transparency and more coordinated care.
What interesting new projects are you working on?
 Our main focus is building our enTouch™ network. We're seeing some incredible results the more it grows and the more service lines that join across the post-acute spectrum. Our home health partners like BAYADA Home Health have helped lead the way for new upstream partners with skilled nursing facilities like Genesis Powerback locations and hospitals like Centegra in Illinois.  As more partners join, they are completing the care continuum and making the transition from hospital to home more coordinated. At the same time, we're investing heavily in DINA, our digital nursing assistant. She uses data-driven AI and machine learning to push proactive care recommendations so that no patient falls through the cracks. She's also leveraging data to help our providers make evidence-based care transitions.
What strategies do you use at PreparedHealth to retain top talent?

We are a young company that is growing quickly, so it's a balance of putting a focus on retaining our people, not just on recruitment. We are really picky about who we bring on, and not just from a talent perspective, but from a culture fit. You spend a lot of time with your team, so make sure they are kind, genuine people that want to make a difference. We also make sure that we invest in our employees, making sure that PreparedHealth is a place you can build a career.
 What exciting new trends and changes do you expect to see in the industry in the next 5 years?
 Healthcare is on the cusp of making some exciting changes. It's an old, slow moving industry that is apt for change. Artificial Intelligence is going to make a big difference across the board from diagnosis and care to care management and will help put all of the data being collected by EHRs to use in interesting ways. There will be a greater transparency and communication in healthcare including caregivers and family members being a part of the conversation. Large corporations are already joining forces to make changes in how care is paid for and delivered.
 But, the biggest trend will be for healthcare to move back to the home. The growing boomer population wants to age in their home and more care providers are switching to that same mentality - they just need the tools to make it efficient and transparent.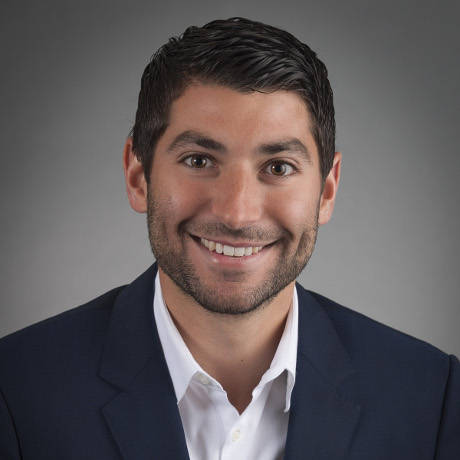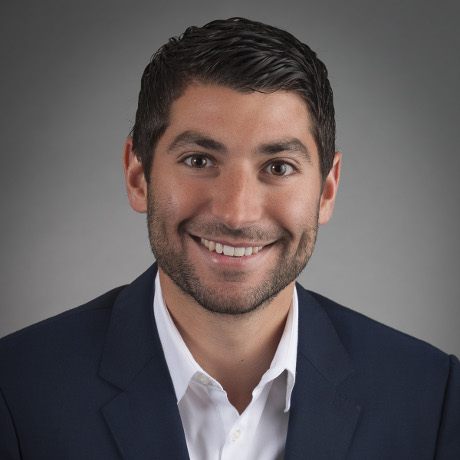 Norm Volsky
Director of Mobile HIT
440-996-0059
nvolsky@directrecruiters.com
January 30, 2018
By Rachel Makoski, Director of Food Service Equipment and Supplies
You've landed your ideal candidate. The offer letter is back, notice has been given and you'll see them on their start date, right? Wrong. Nabbing a key player is only part of the battle. The real challenge to any organization is keeping him or her engaged until the start date and ensuring a robust onboarding process to mitigate the chance of anyone else swooping in with a more enticing opportunity or their current company dangling a counter offer in front of them.
You've just spent a considerable amount of time interviewing and negotiating to get this person on your team, and with the average cost of hiring a new employee in the tens of thousands, it's worth ensuring that they aren't going to jump ship before they even come aboard.
The time between the offer being signed and the end of the candidate's first six months is crucial to employee engagement, retention and overall job satisfaction and productivity. So, what can you do to ensure that your new hire not only shows up day one, but is excited to be there and doesn't pick up the phone when recruiters are calling?
Once the offer is signed, the next step is for HR to reach out to get all of the necessary paperwork filled out. This should not be as simple as just mailing them a packet of information. Set up a skype call with the new hire, and learn about them. Rather than laying out what your company offers, find out what's important to the new hire and focus the conversation around how the organization excels in those specific areas, then of course bring out the basics if they aren't covered by that point. Immediately create open lines of communication, understand how they are best managed and how they've handled conflict or issues in the past so that in the future, HR is prepared to facilitate an atmosphere where they feel comfortable and confident bringing concerns to your attention. There are many situations where an employee is unhappy in their current role and the employer has no idea until they put in their notice. You want to preempt the situation by ensuring that you're working with all of the information from the get-go.
The next step should be a welcome package. Maybe it's as simple as a t-shirt or a mug with the company logo. Or, perhaps they're working remote and it's heartier to enable their home office. Just something to let them know they're now part of a team that is happy to have them is a great onboarding practice. To that point, there should also be one or two reach outs from the person's manager in the time between the signed offer and day one. Keep them close and let them know you're excited to have them joining your team.
When possible, send out instructions on basic things that a new hire will need a few days prior to the start date. This should include basic procedures, email login info, company intranet info, standard day-to-day scheduling if there are weekly team meetings or skypes, etc. When this is out of the way prior to day one, it's much easier for the new hire to come in feeling prepared.
When they log into their email and calendar, it should already have invites to respond to – onboarding should never only include  their direct manager, but should be diversified with lunches with peers, cross functional team meetings, mentoring opportunities outside of their department and other interactions that expose them immediately to the company culture and give them a better understanding of how each department interacts with their own while also organically creating opportunities for them to begin cultivating relationships with their new colleagues.
Be prepared, as first impressions last and it's tough to overcome a poor one. With that in mind, day one should include exposure to your company's values and long-term goals and showing how they're actively present in the culture of the organization. Expose the new hire to as many team members as possible. With that in mind, keeping new employees engaged is crucial. Welcoming them to a culture that not only focuses on day-to-day work environment but also the outside interests of employees will ease their minds as they may have just walked away from stability for the unknown. Team outings, one on ones, and so many other activities happen in non-working hours, so this is an important aspect of the onboarding process.
Set expectations. Go over the metrics that their performance will be evaluated based on so that there is no confusion as to what they need to achieve and the roadmap that will take them there. Be clear and have everything in writing. It is important to be on the same page. Go over the training process, the first week, the first month, 90 days, etc. Set up monthly or bi-weekly check-ins during the first six months so that you're both staying on track without micromanaging.
Ultimately people work for people they like. I can't tell you how often a personality clash with a higher up is the reason a candidate is primed for a move. Get to know your new employee as much as you can while maintaining your position as their leader. Earning their respect and trust is vital to long-term job satisfaction.
As a recruiter, I have seen great onboarding processes as well as poor processes. Making sure all the boxes are checked will ensure a satisfied employee and increase your chance of retaining him or her for the long run. What types of onboarding methods do you use at your company?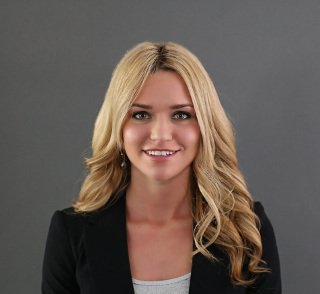 Rachel Makoski
Director of Food Service Equipment and Supplies
440-996-0871
rmakoski@directrecruiters.com
January 24, 2018
Robert Cohn, Managing Partner recently had the opportunity to interview WAGO Corporation President, Toby Thomann. Mr. Thomann answered questions regarding his career track, WAGO, the Automation space, and more. 
Please tell us about yourself and WAGO Corporation.
I am originally from Akron, Ohio where I attended and graduated from The University of Akron with a BS in Marketing.  My career at WAGO started in 1994 as a Regional Sales Manager covering OH, MI and W.PA. Over the years, I have held several positions within the company including Central US Zone Manager, Marketing Manager, National Sales Manager, Vice President of Sales and now President. 
About WAGO:
WAGO is a family owned German company founded in 1951.  Today WAGO employs almost 9,000 people, has 28 wholly owned subsidiaries and 42 agencies globally.
Innovation is at the heart of everything we do at WAGO. From our pioneering CAGE CLAMP® spring pressure connection technology to our extensive range of Interconnect, Interface and Automation solutions, such as the fieldbus independent WAGO-I/O-SYSTEM, our customers count on the unconditional performance and reliability of our products to ensure the safe, efficient operation of their systems every time.
You have extensive experience at WAGO in marketing and sales. How have these experiences prepared you for your position as President of WAGO's North American Headquarters?
I have been fortunate to grow with WAGO and hold several different positions within the organization.  This allowed me to work within different departments and learn about them, lead them and ultimately bring them together. This has been both challenging and rewarding, going from a relatively small company to where we are today.
What are your goals for WAGO the next 3 years?
The obvious answer is to aggressively grow sales and market share in North America. However, that is only part of the equation. Ultimately my goal is to provide strong leadership and vision to our team, exceed customers' expectations and provide a great place for our employees to work and achieve their goals.
What trends are you currently seeing in automation?
I see customers requiring suppliers to bring more to the table.  We need to offer solutions, not just products.  We need to take an interest in what our customer's goals are and help them achieve them.
WAGO has numerous innovative patented products. How do you encourage innovation among your staff?
We empower our people to be creative.   Anyone can open a catalog and pick out a product.  I mentioned before that we need to differentiate ourselves from others in our market.  One way to do this is to develop a custom solution that provides a unique way of solving a problem or improving an application.
What have you found to be the most challenging aspect of your job?
Trying to find and develop the next generation of leaders for our company.  In today's society we do not find the generation of individuals that are looking to commit the time and effort required to develop into leadership roles.  Most individuals do not want the responsibility and the challenges associated with certain roles.  We need to identify and develop our next generation of leaders to help drive the future. 
Part of the vision at WAGO is investing in people and resources that allow for the development of new products that meet the standard of being safe and reliable everywhere in the world. What strategies are you currently using to invest in hiring top talent for your company?
Today we search for our top talent with the help of dedicated recruiters.  We are also considering an internship program to try and develop our own candidates, but this is only part of the equation.  At WAGO we consider each employee a long-term investment and therefore, we take our time to make sure they are the right fit.  After hiring them you now need to retain them, and at WAGO we are trying to provide "World Class" facilities and environments for our employees.  We have invested heavily in updating our facilities with the latest ergonomic features and promote health and wellness programs along with competitive salaries, retirement programs and benefits.  Today's market is competitive, and therefore you need to have something that differentiates you in the market.  Our greatest resource is our people and we try to keep that in mind as we make our decisions.  We are fortunate to have great longevity with our employees both locally and globally and we always are looking for ways to keep the team happy and motivated!
Have you had mentors throughout your career?
Yes, and I still continue to have mentors.
What advice would you give to up and coming professionals pursuing careers in the Automation space?
I would tell up and coming professionals to be creative!  You need to be a resource to your customer - basically an extension of their company.  Most companies today lack resources, so if you can provide value you will succeed over others that are just checking the box!  Try to gain some hands-on field experience especially if you are going into sales.  The automation market changes rapidly so make sure you are willing to adapt to change and not get passed by!
What important characteristics are needed to be a leader in Automation?
To be a leader in Automation, you have to be a differentiator.  What separates you from the competition?  Most manufacturers build good, quality products so you need to have something that sets you apart.  Is it your relationship, innovation, quality, warranty or your handshake to a customer, no matter how large or how small they are?
As an award-winning company, what is WAGO's differentiator that sets you apart from competing organizations?
From the beginning, WAGO has never wavered in our technology.  We invented "Spring Pressure Termination Technology" and it is the basis of all of our products for over 65 years.  Today we see our variations of our technology being produced by every major competitor in the market!  We believe this is a testament to what we invented and continue to maintain a leadership position in today.
Why is WAGO a great place to work?
It starts with our people.  People are the key to any company's success.  However, I think we take it a step further.  We have a great facility to work in, we try to maintain a "work hard, play hard" motto and even as we continue to grow as an organization we try to keep the feel of the company somewhat intimate and keep the employees' needs first. 
Is there anything else we should know about you or WAGO?
Probably more than you care to know or that I could bore you with! If you need more information or have additional questions please feel free to contact me.
Robert Cohn
Managing Partner
440-996-0595
rcohn@directrecruiters.com
November 30, 2017
Our latest employee spotlight is Doug Kellermeyer, Project Manager of Government Technology & IT/Cybersecurity. Doug works alongside Partner, Ryan Lange to source, qualify, and acquire the industry's most talented candidates. Doug is determined, goal-oriented, and loves to learn and develop new skills.
Partner, Ryan Lange, said "Doug showcases the ability to be a consistent top-performer and leader at DRI. He exemplifies our Core Values and is an asset to the team and the company culture here at DRI."
As our employee spotlight, Doug shared what inspires him, how he continues to grow in his position, creative thinking, and the DRI Core Value that resonates most with him.
Watch Doug's video to learn more about our employees and the culture here at DRI!
October 25, 2017
By Matthew Cohen, Practice Leader - Energy & Sustainability and HVAC/R
As a recruiter, I routinely manage the expectations candidates during the offer stage of their interview process. Recently, the most negotiated piece of the offers I see besides salary is paid vacation time.  For decades, the standard for vacation time in most industries was a small amount of PTO accrued over time and the additional PTO was tied to the amount of years someone was employed.  We are seeing a fundamental shift in the importance of PTO.  The advances in our understanding of mental and physical health has caused candidates to value PTO as a key factor in their decision-making process when deciding on a career change.  This shift begs the question: why not have unlimited PTO for your employees?  Below are three reasons unlimited PTO should be considered:
Healthier, Happier Employees: There are a multitude of studies that show the negative effects sitting in an office can do someone both mentally and physically. Having unlimited PTO can give an employee an opportunity to decompress and recharge whenever they feel the need.  Employees who come to work with a positive attitude more often can create a better work environment and decrease stress and employee burnout which will in turn, increase employee retention.
More productivity: It sounds odd, but there is a case to be made that the more PTO employees are given, the greater their productivity. If employees can come to work with less mental or physical stress, they are more likely to produce results at a higher rate. If employees are counting the months until their next few days of PTO, that distraction can limit their productivity.  In addition, having unlimited PTO can create a greater relationship between employees and employers which also can lead to an increase in productivity.
Greater Accountability: One of the biproducts of allowing unlimited PTO is greater accountability between employers and employers. Employees are more likely to be more transparent and honest about their work if they have the freedom to take PTO when they need to.  Those who abuse unlimited PTO and who are not productive when back at work, can be dealt with swiftly with a shared understanding that unlimited PTO means more accountability when at work.
While not all industries and jobs can support unlimited PTO, the importance of vacation is growing at a rate where we all need to understand and take notice.  We are seeing unlimited PTO polices work in many industries and we see this as a continued trend in the future.  Next time you hear someone say, "I need a vacation" you might just want to give it to them.
Contact Matthew:
440-996-0860
mcohen@directrecruiters.com
Matthew's LinkedIn
How to give as much as receive when interviewing passive candidates
By Matthew Cohen, Practice Leader of Energy & Sustainability and HVAC/R
May 3, 2017
When interviewing a candidate for a job, the goal is discovering as much information as possible in order to decide if the person we are interviewing is the right fit for the position.  However, when interviewing passive candidates, i.e. those candidates who are currently working and are possibly being recruited, we often forget that the candidate is looking for information to decide if the position and the organization is right for them.  I regularly debrief candidates after interviews who tell me they left the interviews without knowing the full scope of the position or important information on the company even when they asked specific questions directly.
When interviewing a passive candidate, it is vital that we provide or "deposit" as much information as we "withdraw" from the candidate to keep the candidate engaged and provide them information for them to make a decision that is best for them.  Below are areas hiring managers can deposit important information that will engage passive candidates:
Company Benefits- With the ever-changing landscape in employer based healthcare, it is crucial that candidates understand the company's benefits to know what it will cost them per month. In some cases, we see a 5-10K difference in out of pocket healthcare costs which can affect what salary a candidate will accept.  Healthcare providers in network, dental, and vison coverage are also important information.  If possible, I recommend the hiring manager shares this information before any final interview so that the candidate can ask any clarifying questions. Vacation, 401k and any other company benefits are also advantageous to share prior to an offer made to a candidate.
Compensation Structures- While a base salary may be tough to share prior to an offer being made, other aspects of compensation are vital information so that the candidate can understand how they will be paid. Passive candidates should understand how compensation that may include commissions, quarterly, or year bonuses are calculated and paid out so they can ascertain what salary they will ultimately accept.
Company Achievements- When interviewing candidates, we always look to understand their achievements and metrics that show they have a proven track record of success. It should be no different for the company they are interviewing with.  Company growth, awards, recent successes and upcoming projects or growth are valuable pieces of information to deposit when interviewing passive candidates.
We understand there needs to be a balance between what we withdraw and deposit when interviewing passive candidates.  Those hiring managers that pay attention to this balance we find have the most success landing the best talent.