January 30, 2018
By Rachel Makoski, Director of Food Service Equipment and Supplies
You've landed your ideal candidate. The offer letter is back, notice has been given and you'll see them on their start date, right? Wrong. Nabbing a key player is only part of the battle. The real challenge to any organization is keeping him or her engaged until the start date and ensuring a robust onboarding process to mitigate the chance of anyone else swooping in with a more enticing opportunity or their current company dangling a counter offer in front of them.
You've just spent a considerable amount of time interviewing and negotiating to get this person on your team, and with the average cost of hiring a new employee in the tens of thousands, it's worth ensuring that they aren't going to jump ship before they even come aboard.
The time between the offer being signed and the end of the candidate's first six months is crucial to employee engagement, retention and overall job satisfaction and productivity. So, what can you do to ensure that your new hire not only shows up day one, but is excited to be there and doesn't pick up the phone when recruiters are calling?
Once the offer is signed, the next step is for HR to reach out to get all of the necessary paperwork filled out. This should not be as simple as just mailing them a packet of information. Set up a skype call with the new hire, and learn about them. Rather than laying out what your company offers, find out what's important to the new hire and focus the conversation around how the organization excels in those specific areas, then of course bring out the basics if they aren't covered by that point. Immediately create open lines of communication, understand how they are best managed and how they've handled conflict or issues in the past so that in the future, HR is prepared to facilitate an atmosphere where they feel comfortable and confident bringing concerns to your attention. There are many situations where an employee is unhappy in their current role and the employer has no idea until they put in their notice. You want to preempt the situation by ensuring that you're working with all of the information from the get-go.
The next step should be a welcome package. Maybe it's as simple as a t-shirt or a mug with the company logo. Or, perhaps they're working remote and it's heartier to enable their home office. Just something to let them know they're now part of a team that is happy to have them is a great onboarding practice. To that point, there should also be one or two reach outs from the person's manager in the time between the signed offer and day one. Keep them close and let them know you're excited to have them joining your team.
When possible, send out instructions on basic things that a new hire will need a few days prior to the start date. This should include basic procedures, email login info, company intranet info, standard day-to-day scheduling if there are weekly team meetings or skypes, etc. When this is out of the way prior to day one, it's much easier for the new hire to come in feeling prepared.
When they log into their email and calendar, it should already have invites to respond to – onboarding should never only include  their direct manager, but should be diversified with lunches with peers, cross functional team meetings, mentoring opportunities outside of their department and other interactions that expose them immediately to the company culture and give them a better understanding of how each department interacts with their own while also organically creating opportunities for them to begin cultivating relationships with their new colleagues.
Be prepared, as first impressions last and it's tough to overcome a poor one. With that in mind, day one should include exposure to your company's values and long-term goals and showing how they're actively present in the culture of the organization. Expose the new hire to as many team members as possible. With that in mind, keeping new employees engaged is crucial. Welcoming them to a culture that not only focuses on day-to-day work environment but also the outside interests of employees will ease their minds as they may have just walked away from stability for the unknown. Team outings, one on ones, and so many other activities happen in non-working hours, so this is an important aspect of the onboarding process.
Set expectations. Go over the metrics that their performance will be evaluated based on so that there is no confusion as to what they need to achieve and the roadmap that will take them there. Be clear and have everything in writing. It is important to be on the same page. Go over the training process, the first week, the first month, 90 days, etc. Set up monthly or bi-weekly check-ins during the first six months so that you're both staying on track without micromanaging.
Ultimately people work for people they like. I can't tell you how often a personality clash with a higher up is the reason a candidate is primed for a move. Get to know your new employee as much as you can while maintaining your position as their leader. Earning their respect and trust is vital to long-term job satisfaction.
As a recruiter, I have seen great onboarding processes as well as poor processes. Making sure all the boxes are checked will ensure a satisfied employee and increase your chance of retaining him or her for the long run. What types of onboarding methods do you use at your company?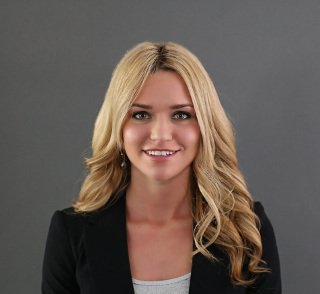 Rachel Makoski
Director of Food Service Equipment and Supplies
440-996-0871
rmakoski@directrecruiters.com
April 12, 2017
By Adam Ulmen, Manager, Research & Technology and Healthcare IT Research Manager
As a Third-Party Executive Search Firm, we see the following unfortunate scenario play out daily: we present a solid Candidate to the Client, the Client likes him or her and gives positive feedback, however the Hiring Manager wants to see some more Candidates as points of comparison to gauge the quality of the existing Candidate against other profiles. While on the surface, this seems like a fine practice that should ideally lead to finding the best possible fit for the role and organization, this also directly leads to a delayed and cumbersome hiring process for all involved.
Today's job market is very Candidate-driven; meaning that your company is competing for the top Candidates at every turn, and those Candidates have many options available to them. When Candidates have several options to choose from, you as a Hiring Manager need to be agile and move with haste to secure these Candidates before the competition does. Two of the most prominent reasons why Candidates will choose the competition over you include:
Slow Hiring Process – In a Candidate's mind, a slow process reflects the organization as a whole. Slow processes may be interpreted as your company not being very serious about the Candidate or about being competitive in general. This leaves a very sour taste in the Candidate's mouth and a lasting negative impression of your company.
Inflexible Compensation Packages – Hiring Managers need to be aware of where the bar is set in terms of the market value of these Candidates. Being inflexible on compensation when it comes to top talent is a death knell for your ability to secure the best Candidates. You don't always need to throw the kitchen sink at a Candidate, but being open to different structures or levels of compensation can transform your ability to attract and maintain top talent.
Regarding the slow hiring process: Today's hiring process should be streamlined and simplified wherever possible.  As a Hiring Manager within your organization, you have likely interviewed people before and you likely know the culture of your company and what type of person fits in well. You should also be able to tell quickly if someone is qualified and can do the job. Do not stall the process with a high-quality Candidate for the sake of getting comparison points. These high-quality Candidates are being courted by other companies with interesting opportunities in addition to your role, they are expecting a reasonable hiring process and dreading a long and drawn out one, and they are rapidly losing interest in your company within days of your last contact with them while you sink a ton more time into finding comparison Candidates. Additionally, you already have comparison Candidates to begin with: your current staff! Chances are there is at least one person in your organization who is doing a fine job in the same role you are adding to the team, so use that person as your barometer to expedite your process.
Regarding compensation: Not all Candidates are created equal. There is a tremendous spectrum of talent and skill in the market and you need to decide what part of that range you want to attract and what that range requires to land. If your goal is to hire the best possible Candidate, then you may need to pay what that Candidate is worth based on the market and their personal compensation history. If you find that you truly cannot afford the best of the best, then you may need to adjust your expectations across your hiring team and calibrate the search toward Candidates who may need a bit more training and ramp-up, but who are in the price range you are offering.
As a Third-Party firm, we see the above happen daily and it cripples the entire process. We know what the market looks like, we know who is looking and who is not, and we know what it is going to take to land these top-tier Candidates. You as the Hiring Manager can only benefit and thrive by implementing some of the above commentary into your daily talent acquisition strategies.
March 2, 2016
By John Yurkschatt, IT Director, DCA
Today's job seekers are savvier about their searches and available resources including how to use a number of social media platforms to enhance their success rate.
Moreover, in 2016, the power has shifted back to the job seeker. It's definitely a candidate-driven market. That means candidates can afford to be picky and many are being down-right demanding.  What else should you know about today's job seekers?
-Always looking for their next opportunity. Career exploration has become the norm. In fact, candidates in their 20's, will have a dozen or more jobs by the time they hit their 30's.  They don't like staying in one place too long. They not only change jobs, but often changes industries as well.  They believe there's always something better out there.
-Want more purpose in their work. Today's candidates are looking for meaningful work, something that is bigger than themselves or the job. There are not necessarily accepting a job based on the size of a paycheck but rather a worthwhile mission and promising team to join.
-Attracted to companies having a great social media reputation. Candidates are more apt to accept a job offer from a company that has positive social media practices, beliefs and reviews. In fact, a study cited by Fortune Magazine showed that 72% of job candidates trust what they read about employers on Facebook.
-Interviewing the company as much as the company is interviewing them. During interviews, candidates are evaluating the company and whether they really want to work for you. Therefore, an interviewer needs to be mindful that someone with the right qualifications, experience and attitude may have other offers to consider.
-Want a shorter hiring process.  The most in-demand people usually have other offers.  Great candidates won't wait around or put up with a long hiring process. Many employers land the best people simply by interviewing them quickly rather than making them wait weeks before setting up a meeting or second interview.
-Want to be contacted through mobile platforms. After referrals, no recruiting channel is more important than the mobile platform. Prospects and candidates must be able to do everything from applying to accepting jobs directly and seamlessly from their mobile devices including smartphones, iPads, etc. Because it has the highest message response rate, all recruiting communications and messaging must migrate to the mobile platform.
-Thinking about starting own business. Today's candidates have a strong entrepreneurial spirit and may consider dabbling in an outside endeavor such as app development or graphic design.  While most companies still frown upon "working on the side", it is not stopping them from researching if there's a need in the market for their product or service and acting on it.
If you're in the job market, can you relate to the bullet points?  Are there any candidate expectations that we missed?