June 18, 2018
Rachel Makoski, Director of Foodservice E&S and Food Processing recently had the opportunity to connect with Evan Priesel, Marketing Manager at Univex for a series of Thought Leader Interview questions. Mr. Priesel shared insights on the Foodservice industry, interesting initiatives Univex is taking, and his personal career in the industry.
Please tell us about yourself.
First off, thank you for this opportunity! I went to school at Southern New Hampshire University for my B.S in Business Management with a concentration in marketing. I love being able to influence why people purchase a certain product and study all new ways to promote and advertise a brand. I am currently enrolled in an MBA program from SNHU in Digital Advertising and have obtained many marketing/digital marketing certifications. I grew up a two-sport athlete in baseball and basketball, and since my baseball days are over, have grown a love for golf! It is a great place to network, discuss business and compete all at the same time. Univex is my 2nd position out of college and I couldn't be happier!
Fairly new to the Foodservice Equipment world, what led you to pursue this industry?
I never would have thought that I would be in the Foodservice Equipment world to be honest. I knew I wanted to be in a managerial role, overseeing a team and growing a company. I believe marketing is a very relatable skill no matter the industry if you do the research and study the target market. After a few interviews with management at Univex, we hit it off and was extremely excited to join this great team! This is now my 2nd year here!
What interesting new technologies is Univex currently using?
Univex is always finding ways to use technology and innovation. We have some specialty equipment specifically in the bakery and pizza industry that are the only ones on the market right now. Our goal is to save companies time, and labor cost, all while producing consistent and great results! We continuously do R&D and test new ways to help our customers succeed! We just released our "rotante" oven, which is a Stone Hearth Rotating Dome Pizza Oven. We also have multipurpose and bakery ovens with touch screens that are based on modern phones! These are all ways to stay up to date and make our products user friendly.
Univex prides itself on innovation. How is innovation encouraged on your team?
Innovation is highly encouraged at Univex. Whether that's in the marketing department with digital ads, social media, target marketing, or new creative graphic designs, we always try to stay ahead of the competition and find where the most engaging audience is. From a factory stand point, we are always testing and doing research in finding ways to help customers succeed. It is important for us to stay ahead of the game and I believe we are doing a great job of it.
To that point, there seems to be an increased focus on critical safety features – how does Univex meet those expectations on their new products?
When we design a product or do testing, we always keep customer safety as a top priority. We go through numerous certifications for sanitation and safety purposes as well. Another task we make sure we have for our customers are clear operation manuals for user knowledge. Something we have incorporated this year is turning the operation manuals into videos and demonstrations and putting them on YouTube for everyone to be able to see. We also have a great Quality Control department which inspects every piece of equipment that leaves the factory.
What trends do you expect to see in Food Equipment in the next 5 years?
Specific trends that I think are coming to the industry is complete innovation. This may mean finding the best way to cut down labor cost, or ways to speed up production while producing a consistent product. Univex is already leading the way in this category and we do not see it slowing down any time soon. Another change that I can see maybe in the next 8-10 years is virtual reality test kitchens. This would give customers the ability to visualize equipment in their own kitchen using dimensions and parameters of the equipment they are looking at just by wearing a pair of goggles or glasses. I believe this is a little further away than 5 years, however if it makes the customer eager to purchase, and it is an easy, user friendly way for them to purchase, I do not see why this won't happen in the future.
What Foodservice segments do you see having the most growth for the remainder of 2018 and into 2019; grocers and deli's, convenience stores, restaurants, healthcare, education, or hospitality, and why?
I believe the entire industry is growing. I believe innovation in equipment specifically in the pizza and bakery industries. Univex does a lot with all the industries stated above, and we let our customers and dealers know we are here to support them with whatever that may be. Everything from delis to healthcare and hospitality, we support our customers and want to lead them to success.
Univex seems very focused on reliability and your equipment clearly stands the test of time. What do you think is the differentiator that enables you to do so?
First off, thank you! Univex has been in business for over 70 years! We take pride in the quality of our equipment and always want to make sure we supply the right piece of equipment for our customers depending on their needs or wants. We are also a one stop shop for everything dough related in the pizza and bakery industry. A customer can mix, divide/round, form, sheet and bake with all Univex equipment!  Our factory knowledge in house is also a big factor. We have years of knowledge in house and work with customers all the time making sure they are getting what they need to succeed. We still manufacture in Salem NH so I believe that is one of the biggest differentiators. Also, we have an outstanding Quality Control team. We make sure that everything is perfect before being sent out to customers. We have machines that are over 50 years old still out in the field working perfectly! It is something that we take pride in and something that the company is very proud of.
With kitchen connectivity being a hot topic in the industry right now, what are your thoughts on the topic and how do you see Univex getting involved in that space?
We understand that kitchen connectivity is the way of the future and a big topic in the industry currently. I believe this is great and was bound to happen sooner or later with technology and the way the world is evolving. Our multi-purpose and bakery ovens are highly kitchen connective. You can sync recipes from your phone or USB drive into the oven, save your recipe for the future and program specific recipes tailored to what you need. This makes it easier the next time you need to use the oven, all you would have to do is hit the icon of the product you want to cook, and our ovens remember the recipe and program. This feature allows you to save time and prepare other items in your kitchen while your food is cooking or baking.
Describe the approach you take to attracting and retaining high impact talent at Univex.
Univex is such a great company. We have employees that have been here for over 40 years! You do not see that often in most companies now however, we have many. Being a team player is extremely important to our success, every department helps each other and is always there for support. Multi-tasking is another key feature we look for in our employees as our day to day tasks may change due to projects, etc. Once a new employee sees and feels the family atmosphere that is at Univex, they feel welcomed and at home. It is truly a great company to work for!
What or who has motivated and influenced you to be successful in your career? Have you had mentors?
I always continue to learn new skills and research new ways to improve. I have had many mentors in my life, the biggest being my father who has taught me so much growing up. He is the biggest influence in my life and career and he still teaches me new skills and life lessons every day! I have had many teachers and professors in college who have mentored me and continue to work with me to ensure I am on the right path. Executive management here at Univex has also been a huge help and has mentored me greatly. They gave me this amazing opportunity and when I go to them with questions, they are always there to teach me new skills and gain valuable information and we work as a team to complete goals. The biggest thing I learned from all my mentors, is do not be afraid of failure. Go for something you want, and if you fail (which everyone does from time to time) make sure you learn from it and grow.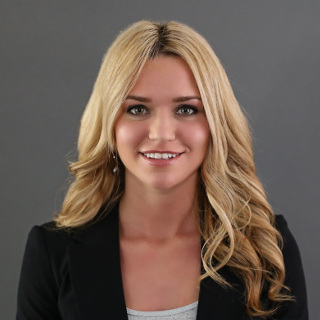 Rachel Makoski
Director of Foodservice E&S and Food Processing
rmakoski@directrecruiters.com
440-996-0871
A few weeks ago I had the opportunity to attend HIMSS in Las Vegas, joining over 45,000+ professionals in attending educational sessions, visiting vendors throughout the exhibition floor, and networking with professionals immersed in the Healthcare IT industry. Being my 6th year attending HIMSS, I look forward to the opportunity to meet with emerging technology companies and leaders in the Healthcare IT space that are making an impact and growing significantly. Below I have highlighted several of the interesting companies I met up with to share an overview of their company and the interesting initiatives they're taking in the Healthcare IT space.
Caresync: Care Coordination solution with over 100,000 Medicare patients using their solution/service. Their goal is to allow collaboration between every stakeholder in the care continuum and help get the right information to the right care team member at the right time. In helping their patients navigate their way through the Health System, they improve the quality of care and patient experience drastically. CareSync recently opened a new futuristic office in Tampa due to its explosive employee headcount growth. In 2017, CareSync received a 5-star rating from BridgingApps.
Certify: Biometric Authentication solution that was customized for healthcare. Certify is focused on Patient Identification to improve patient satisfaction, clinical outcomes and security while reducing fraud and duplicate EMR records. Using biometric data like a fingerprint, patient and hospital staff can be easily identified to improve clinical workflow and efficiency.
Cohero Health: Respiratory Disease Management company that is leveraging mobile digital therapeutics technology to keep their patients healthy and breathing smarter. Recently the company has brought in a new CIO, CTO and Chief Client Officer. They have partnered with AccuWeather to predict symptoms and triggers for their patients based on environmental conditions including temperature, humidity and seasonal allergens.
Conversa Health: Healthcare Conversation's platform is using its "Conversational AI" to improve how patients and care teams communicate around key health experiences like chronic condition management, post discharge, pre- and post-surgery, medication adherence and lifestyle health coaching. Patient data is utilized to make these automated digital conversations more personalized. Conversa was also featured in some new industry research that highlights the growing adoption of automated patient experience technology and AI.
Datica: Providing Cloud Compliance to promote health innovation. Datica provides any healthcare company the opportunity to focus on health innovation while they ensure the solutions their customers invent meet the burdensome healthcare compliance and security requirements (HIPAA, HITRUST, GDPR and GxP). Datica manages compliance and security on AWS and Microsoft Azure and helps healthcare companies bring their software solutions to the cloud.
Happify: Evidence-based gamification platform that helps people build resilency to better deal with the stress, anxiety and depression of everyday life. The Happify platform promotes better emotional/mental health and overall wellbeing.
Healthfinch: Practice automation platform that covers prescription renewals, care gaps and visit planning to help healthcare organizations automate, delegate, and simplify routine busywork so their clinicians can spend more time treating patients. It saves providers, on average, 30 minutes per day. It helps increase staff efficiency at least 4X, resulting in faster turnarounds on patient requests. Healthfinch won the 2018 Innovation Award from athenahealth's MDP program and was a member of Epic's first App Orchard class.
ILÚM Health Solutions is a subsidiary of Merck Healthcare Services and Solutions and is focused on the use of real-time information to support patient management decisions, quality programs, and better outcomes in infectious diseases. ILÚM partners with provider organizations through a program-level Insight platform, point-of-care clinical decision support and clinical collaboration and ongoing quality consulting. The ILÚM approach is powered by precision medicine capabilities which support improved antibiotic prescribing and individual patient management.
Intelligent InSites: Real-Time Operational Intelligence vendor that focuses on RTLS/RFID, Asset Management, Workflow Management, Environmental Monitoring, Patient Safety and Infection Control. Having both a mobile and desktop platform, Intelligent InSites provides its customers with second to none analytics and dashboards to improve financial and operational efficiency, quality, regulatory compliance and patient satisfaction. InSites helps its hospital customers improve their operating margin, bed occupancy rate, asset utilization rate, patient satisfaction and physician performance while reducing hospital incidents' time to service and length of stay. In the Summer of 2017, InSites won the Best IoT Healthcare Platform Award from MedTech Breakthrough.
Intelligent Retinal Imaging Systems: IRIS' Diabetic Retinopathy Diagnostic solution helps caregivers prevent their patients with diabetes from going blind. Its early-detection screening platform provides an end-to end-solution for primary care including patient identification, diagnosis, reimbursement and referral. This allows its customers to increase access, improve care coordination, reduce costs and achieve HEDIS compliance. The number-one leading cause of blindness in adults is diabetic retinopathy - and 95% of vision loss is preventable with early detection which is the problem IRIS helps to solve.
Livongo: Chronic Disease Management and Remote Patient Monitoring vendor that started its focus in Diabetes Management, but has since expanded into Hypertension with more disease states to be released in the future. With over 200 Employers (including Pepsi, Lowes and Target), and 4 of the largest 7 Health Plans offering the Livongo platform to their employees/customers, they have established themselves as a force to be reckoned with in the Chronic Disease Management space. The platform saves its customers an impressive $83 per patient, per month. 
LogicStream Health: Clinical Process Improvement and Control software firm helping hospital clinicians improve and better control vital clinical processes that guide patient care. LogicStream Health software works with all major EMR platforms and is in use at more than 300 hospitals today.  It is must-have software that reduces variation and ensures customers' clinical processes and workflows are standardized and aligned with evidence and best practice. Healthcare systems are saving millions of dollars and improving quality with LogicStream Health by reducing costly variation and inefficiency.  Customers include Providence Health, Texas Health Resources, Yale-New Haven, and Fairview Health Services. The company is a leading innovator in the clinical process improvement category.  LogicStream Health recently launched a series of clinical process modules that provide out-of-the box capability to improve specific clinical workflow and compliance related to numerous conditions, such as sepsis, catheter-associated urinary tract infections (CAUTI); and, venous thromboembolism (VTE).  In March, the company introduced an Opioid Clinical Process Module to reduce inappropriate uses of medication and identify high risk patients based on EMR data. 
Medical Informatics Corp: Patient Monitoring Analytics vendor that unlocks monitoring data from the bedside and transforms it into actionable information. Their Sickbay product is an FDA cleared clinical intelligence platform that gives real-time patient data that clinicians can use to identify high risk patients and improve clinical outcomes.
Odoro: Dynamic Patient Scheduling vendor that improves self booking, patient access and referrals. Odoro allows patients to schedule via: website, mobile device, portal, phone or IVR. The goal is to improve patient scheduling while reducing no-shows and leakage. 
Pieces Tech: Predictive Analytics software vendor that helps improve patient outcomes and reduce hospital costs by leveraging social determinants of health such as housing and transportation - along with medical conditions. The founder is a physician who, with his team, built a better solution for case management using AI for the entire patient journey. Pieces' models have extremely high accuracy rates due to proprietary clinical NLP and the use of licensed clinicians as human-in-the-loop are key components of the AI solution. Recently launched a new sepsis prevention tool by leveraging dashboards.
Propeller Health: FDA-cleared asthma and COPD management vendor that helps patients and physicians better manage chronic respiratory conditions. They make digital products that have therapeutic benefit. In February, Propeller achieved ISO 13485 medical device quality certification. Also in late 2017, Propeller achieved HITRUST CSF certification and partnered with Express Scripts to introduce their solution to 750,000 members in 2018.
Proskriptive:  AI for healthcare company focused on helping payers and providers improve their performance with value based contracts.  Proskriptive uses data science to help healthcare organizations to identify vulnerable patients that would most benefit from care management.  Proskriptive's unique suite of technology allows its customers to more accurately target and prioritize which patients will benefit from tailored care.  Examples include future utilization risk, care management impactability, non-acute ED utilization, and many others.       
QLess:  Cloud-based technology is customized for healthcare organizations to deliver vital patient services in a timely and efficient manner. Patients are able to join a virtual waitlist and wait remotely – from the office, while running errands, or from the comfort of their own home – until they're ready to be seen. The platform allows healthcare providers to create tailored management solutions to provide high-quality care, reduce the time patients spend in the waiting room, and boost efficiency among doctors and staff. Built within the QLess platform is FlexAppointments which seamlessly integrates existing appointments with walk-in customers – an elegant solution to eliminate scheduling gaps when appointments are canceled. The interactive appointment scheduling solution also offers bi-directional communication connecting your staff with patients so if they are running late, they can request more time.  
Redox: Integration Platform that allows healthcare organizations and software companies to exchange data in a matter of days. Interoperability is all the rage in healthcare these days and Redox makes it easier than ever and removes barriers to innovation.
Relatient: Patient Engagement vendor focused on reducing no-show rates by providing appointment reminders, non-medical transportation and on-demand patient outreach. In addition, they improve the patient experience by improving the patient check-in process, providing health campaigns and administering automatic patient surveys. Relatient also allows patient to pay over text which significantly improves customer collections.
Solera Health:  Solera has introduced a non-medical network model that has quickly gained traction with over 35 health plan clients and 75 employers. Solera integrates highly-fragmented community and digital prevention and health management solutions into a network, and matches individuals with their "best fit" program provider based on their needs and preferences. Solera's high performing network solves for program fatigue, sustained engagement and pay for performance. 
UpDox: Healthcare CRM Connectivity platform for Medical Practices, Pharmacist and Post-Acute Care. Updox allows its customers to collaborate with their referral partners to get a complete 360-degree view of a patient's health. Updox provides: Appointment Reminders, Surveys, Patient Portal, Patient Payments, Direct Messaging, Online Scheduling and Electronic Faxing. These tools reduce no-show rates by approximately 30% while reducing paper and hardware costs by 50%.
Validic: Health Data Platform that enables access and integration to patient-generated data from mHealth apps, devices and wearables. They have connected to over 400 clinical and consumer-grade health devices. Validic provides hospital and health plan customers with real-time alerts based on a rules engine it developed. In February of 2018, Validic launched its own lightweight Remote Monitoring platform.
Vivify Health: Remote Patient Monitoring Platform helping move the industry toward value-based care. Helping its patients manage their chronic disease, Vivify is one of the leaders in mobile population health management. In 2017 Vivify was awarded a patent for extending EMR's with Digital Health.
Voalte: A healthcare communication platform transforms the way clinicians communicate, improving clinical workflows, operational efficiencies and patient outcomes. With a Voalte smartphone solution, clinicians can share information securely and seamlessly inside and outside the hospital. Voalte has more than 275 customers, including major health systems such as Ascension, Cedars-Sinai Medical Center, Sarasota Memorial Health Care, Texas Children's Hospital, TIRR Memorial Hermann, UConn Health, UCSF Medical Center, and WakeMed.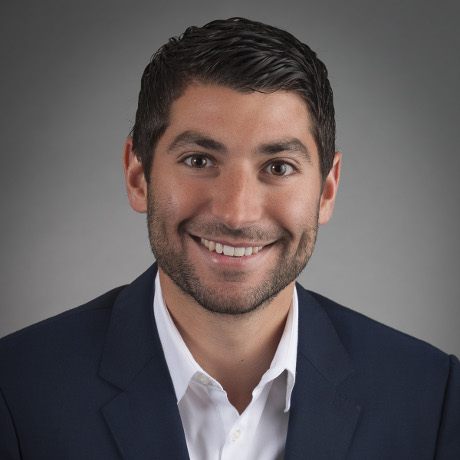 Norm Volsky
Director of Mobile HIT
440-996-0059
nvolsky@directrecruiters.com
Categorized:

DRI Recruiter Insights, Events

Tagged:

Direct Recruiters, DRI, Healthcare IT, healthcare technology, HIMSS, HIMSS18, HIMSS2018, HIT, Norm Volsky, technology
July 13, 2016
By Sarah Pozek, Director of Life Sciences
Last week I had the opportunity to attend DIA 2016 in Philadelphia. As expected, this event showcased some of the most innovative and exciting new companies in the life science industry – from discovery and development to the life cycle management of these products.
Below are a sampling of the companies that I met with who I felt were noteworthy. What technologies, services or companies blew you away at DIA?
MedNet Solutions – Around since 2001, MedNet is in the position to deliver technology innovations backed by experience and reliability. Their platform, iMedNet eClinical, is a proven, flexible, award-winning, SaaS-based EDC and eClinical platform. Made with ease of use in mind, it allows non-technical research personnel to configure and manage their own clinical studies. This comprehensive platform also offers randomization, inventory, risk-based monitoring, etc. making it a one-stop shop.
DATATRAK – I loved seeing another Cleveland company at DIA (especially coming off of a big Cavs win)! While they opened their doors in 1995, DATATRAK has gone through a few different iterations since then. Most recently, they completed a transformational upgrade to create a completely unified experience for their customers. By combining, Clinical Trial Management (CTMS), Data Capture (EDC), Medical Coding, Randomization, Clinical Supply and Trial Design into a singular platform, they are able to remove complexities of clinical trials, accelerate the process and ultimately reach an outcome sooner. With a new platform and strong vision, I am very excited to see where the next few years take them!
OpenClinica – In just a few years since its first release, OpenClinica became one of the world's most widely adopted EDC and CDM solutions. Offering an open source model, OpenClinica capitalized on McKinsey's predicted "freemium" trend before it even had that name. They are currently powering research in over 100 countries. OpenClinica continues to innovate and expand their product offering outside of EDC. Namely, they have released a Patient Engagement/ePRO tool that not only allows the study to receive more accurate data faster, but also gives the participant a mobile way to engage (leading to higher satisfaction).
Adaptive Clinical Systems – I had the chance to meet with Sina Adibi, CEO & President, of Adaptive Clinical Systems, and I was so impressed by what they are doing over there. To simplify, they offer a secure, validated, compliant (CFR 21-Part 11 and GxP) and cost-effective solution for clinical data integration. The Adaptive eClinical Bus is a cloud-based service that will integrate with your EDC, CTMS, ePRO/IWRS, Medical Imaging, Analytics, Data Acquisition Systems and EHR/EMR to reduce error and speed data management for any size study. With their pay-as-you-go model, you are able to use as many or as few modules as you need while utilizing their scalable EDC for no additional cost.  The case studies on their site are definitely worth a read as well! One CRO saw a start-up reduction time of two weeks, 100% audit success rate and data errors due to reentry were eliminated.
http://www.adaptive-clinical.com
Greenphire – I think we all could stand to thank Greenphire for their "Taste of Philly" theme on Wednesday afternoon… what a better way to finish a long day than with a soft pretzel and local brew? I was happy to be able to catch up with Wayne Baker, Chief Commercial Officer, to learn a bit more about this energetic, fast-growing company. Since 2008, Greenphire has focused on developing best-in-class clinical trial payment solutions. With 9 of the top 10 pharmaceutical companies utilizing their technology, it's no surprise that Greenphire is the global leader in clinical payment solutions. While some would rest at the top, Greenphire has continued to innovate and expand with ClinCard. This painless, streamlined option is a game-changer for patients, sponsors and CROs alike – offering direct payment to the patient, 90% reduction in administrative process and an increase in retention of nearly 12%. Their eClinicalGPS solution for the administration of site payments offers significant benefits to sponsors and CROs – reducing administration burden, providing robust financial analytics, supporting global transparency requirements and ultimately delivering an average cost savings of up to 40% per study.  I can't wait to see what is next for them!
Integritrial – This young, agile, mission-driven company is looking to modernize patient recruitment advertising by creating sincere messages and reaching patients where they are in dynamic ways. Bold social advertising, responsive web design and honest messaging are hallmarks of Integritrial. "If your messages aren't remarkable, people are going to ignore you," Founder and Creative Director Damian Hanley states, "if you don't hit someone in the gut with your ad, you will be ignored. If people don't laugh, or cry, or get scared about a future that is potentially worse than their present, they will not act on your advertising."
MedPoint Digital – With over 25 years of experience in life science, MedPoint Digital combines learning and technology to produce digital platforms that are exceptionally intuitive and engaging for medical professionals. Offering eChannel and eClinical solutions that are built on a process of adaptive planning, agile development, continuous improvement, and rapid, flexible response to change, MedPoint is powerful and practical. New to their suite of products is RegDoc eSafe, a new electronic Investigator Site File on their TriPort Trial Portal. Completely interoperable with other eTMF systems, RegDoc integrates with TriPort for self-populating sections, is intuitive for sites and provides a workspace for CRAs.
Overall, the conference displayed many state-of-the-art life science technologies, and it is so fascinating to watch these evolve over time. More impressive was the passion of the employees for what their companies are doing to develop and innovate in this space.
For more information about DIA 2016, contact Sarah Pozek 440-996-0597 or spozek@directrecruiters.com
Categorized:

DRI Recruiter Insights, Events

Tagged:

DIA, DIA 2016, Healthcare, Healthcare IT, HIT, Life Sciences, Philadelphia, Recap, Sarah Pozek, tech, technology
May 18, 2016
In Part I of "Meet Generation Z", we mentioned that they are the next generation to enter the workforce and according to Wikipedia, some sources start this generation at the mid or late 1990s or from the mid-2000s to the present day. Right now, they comprise about 7% of the workforce, but by 2019 it is estimated that 30 million will be employed.
As more information about Gen Z emerges, it's most interesting how they differ from other generations when it comes to being happy at work . What will it take for your organization to attract and retain them?
Create a young professionals employee group. Starting an employee group for Gen Z will engage and empower these individuals to become future leaders by providing personal and professional development opportunities. Within this group, encourage networking and civic involvement.
Provide the latest and best technology. Gen Z is accustomed to having the latest and greatest technology. They've been raised on smartphones, laptops, desktops, iPods, etc. and using multiple screens are the norm. Therefore, to get their attention and keep them happy, continuously invest in new technologies and provide Gen Z with the tech tools that will engage them and make them more successful.
Provide a career path that is tailored to them. As we know, the HIT Industry is exploding which is creating all kinds of employment opportunities. In order to attract and retain Gen Z, offer them a broad range of areas within your organization where they can specialize and succeed. Think about tailoring positions that leverage Gen Z's quick adoption of technology and their desire to move up quickly.
Expand flexible work hours and remote connectivity. As the tools and technology evolve, make it part of your culture to allow remote participation in meetings. Think about embracing Web-based video conferencing and on-line meetings, if you haven't already.
Offer coaching and mentoring. Gen Z expects your organization to offer formal coaching and mentoring programs. They will especially need training in interpersonal skills and communication.  They are so accustomed to communicating through the use of technology, that most could use pointers on how to have an effective face-to-face dialogue.
Refresh your rewards and/or recognition programs. Gen Z professionals need more rewards and recognition programs than any other generation. They look for accolades on even minor accomplishments. You will need to reward often and keep changing the rewards program to keep up with their expectations.
Generation Z is quickly approaching and they're ready to live and compete in the digital world like no other. This technologically savvy and extremely innovative generation feels that they can achieve anything and they will expect your organization to support them and provide growth opportunities or risk losing them.
What are your thoughts about Gen Z in the workplace?
May 4, 2016
Who are they and what are their work expectations?
The next largest generation is ready to enter the workforce this month. The generation has been coined "Generation Z" or "Gen Z."  Gen Z refers to the group of people born after the Millennial Generation. There is no agreement on the exact range of birth dates however, according to Wikipedia, some sources start this generation at the mid or late 1990s or from the mid-2000s to the present day. As of this month, they represent 7% of the workforce but by 2019 it is estimated that 30 million will be employed.
This generation is the most digitally connected and they have no concept about life before the Internet, mobile devices, digital games, or iTunes. This screen based generation utilizes technology as a tool to communicate, share information, be entertained, receive and complete school assignments, obtain breaking news, and so much more in every aspect of their lives.
What do hiring managers need to know about Gen Z's arrival in the workplace?
They expect leadership to be transparent. Because Gen Z knows the power of sharing and openness, they want leaders to be honest and forthcoming. There will be no place to hide for inept leaders.
They want leaders to provide immediate results. Gen Z is used to real-time information and moving at a fast pace. They want leaders to offer exposure to new projects as well as show them how to attain a high level position in a short period of time.
They have an entrepreneurial spirit. 72% of Gen Z expects to create and run their own startups at some point in their career (HRCloud.com). This means heavy competition. Organizations will not only have to compete against each other for talent but against entrepreneurial startups.
They may help companies derive possible cost savings. Expect a savings by hiring Gen Z.  Since they're transient and want to work remotely from any location in the world, you'll probably save on office space, infrastructure, and relocation.
 They expect higher education. For the most part, when talking to Gen Z, they plan on traditional college careers but it's as much for the social benefits and networking connections as it is for honing IT skills. After graduation, most plan to gain higher education and many plan to accomplish this through online learning.
They plan for idealistic generation. They want to change the world, feel that their work has to be of value to society, and love the idea of volunteer work, which many are already doing.
No doubt, Gen Z will have a strong influence on the workplace and affect both HR and technology initiatives. Employers need to find business solutions and processes that will work for this generation as they enter the workplace.
Are you a member of Gen Z or a hiring manager? If so, share a story about Gen Z entering in the workplace.