June 18, 2018
Rachel Makoski, Director of Foodservice E&S and Food Processing recently had the opportunity to connect with Evan Priesel, Marketing Manager at Univex for a series of Thought Leader Interview questions. Mr. Priesel shared insights on the Foodservice industry, interesting initiatives Univex is taking, and his personal career in the industry.
Please tell us about yourself.
First off, thank you for this opportunity! I went to school at Southern New Hampshire University for my B.S in Business Management with a concentration in marketing. I love being able to influence why people purchase a certain product and study all new ways to promote and advertise a brand. I am currently enrolled in an MBA program from SNHU in Digital Advertising and have obtained many marketing/digital marketing certifications. I grew up a two-sport athlete in baseball and basketball, and since my baseball days are over, have grown a love for golf! It is a great place to network, discuss business and compete all at the same time. Univex is my 2nd position out of college and I couldn't be happier!
Fairly new to the Foodservice Equipment world, what led you to pursue this industry?
I never would have thought that I would be in the Foodservice Equipment world to be honest. I knew I wanted to be in a managerial role, overseeing a team and growing a company. I believe marketing is a very relatable skill no matter the industry if you do the research and study the target market. After a few interviews with management at Univex, we hit it off and was extremely excited to join this great team! This is now my 2nd year here!
What interesting new technologies is Univex currently using?
Univex is always finding ways to use technology and innovation. We have some specialty equipment specifically in the bakery and pizza industry that are the only ones on the market right now. Our goal is to save companies time, and labor cost, all while producing consistent and great results! We continuously do R&D and test new ways to help our customers succeed! We just released our "rotante" oven, which is a Stone Hearth Rotating Dome Pizza Oven. We also have multipurpose and bakery ovens with touch screens that are based on modern phones! These are all ways to stay up to date and make our products user friendly.
Univex prides itself on innovation. How is innovation encouraged on your team?
Innovation is highly encouraged at Univex. Whether that's in the marketing department with digital ads, social media, target marketing, or new creative graphic designs, we always try to stay ahead of the competition and find where the most engaging audience is. From a factory stand point, we are always testing and doing research in finding ways to help customers succeed. It is important for us to stay ahead of the game and I believe we are doing a great job of it.
To that point, there seems to be an increased focus on critical safety features – how does Univex meet those expectations on their new products?
When we design a product or do testing, we always keep customer safety as a top priority. We go through numerous certifications for sanitation and safety purposes as well. Another task we make sure we have for our customers are clear operation manuals for user knowledge. Something we have incorporated this year is turning the operation manuals into videos and demonstrations and putting them on YouTube for everyone to be able to see. We also have a great Quality Control department which inspects every piece of equipment that leaves the factory.
What trends do you expect to see in Food Equipment in the next 5 years?
Specific trends that I think are coming to the industry is complete innovation. This may mean finding the best way to cut down labor cost, or ways to speed up production while producing a consistent product. Univex is already leading the way in this category and we do not see it slowing down any time soon. Another change that I can see maybe in the next 8-10 years is virtual reality test kitchens. This would give customers the ability to visualize equipment in their own kitchen using dimensions and parameters of the equipment they are looking at just by wearing a pair of goggles or glasses. I believe this is a little further away than 5 years, however if it makes the customer eager to purchase, and it is an easy, user friendly way for them to purchase, I do not see why this won't happen in the future.
What Foodservice segments do you see having the most growth for the remainder of 2018 and into 2019; grocers and deli's, convenience stores, restaurants, healthcare, education, or hospitality, and why?
I believe the entire industry is growing. I believe innovation in equipment specifically in the pizza and bakery industries. Univex does a lot with all the industries stated above, and we let our customers and dealers know we are here to support them with whatever that may be. Everything from delis to healthcare and hospitality, we support our customers and want to lead them to success.
Univex seems very focused on reliability and your equipment clearly stands the test of time. What do you think is the differentiator that enables you to do so?
First off, thank you! Univex has been in business for over 70 years! We take pride in the quality of our equipment and always want to make sure we supply the right piece of equipment for our customers depending on their needs or wants. We are also a one stop shop for everything dough related in the pizza and bakery industry. A customer can mix, divide/round, form, sheet and bake with all Univex equipment!  Our factory knowledge in house is also a big factor. We have years of knowledge in house and work with customers all the time making sure they are getting what they need to succeed. We still manufacture in Salem NH so I believe that is one of the biggest differentiators. Also, we have an outstanding Quality Control team. We make sure that everything is perfect before being sent out to customers. We have machines that are over 50 years old still out in the field working perfectly! It is something that we take pride in and something that the company is very proud of.
With kitchen connectivity being a hot topic in the industry right now, what are your thoughts on the topic and how do you see Univex getting involved in that space?
We understand that kitchen connectivity is the way of the future and a big topic in the industry currently. I believe this is great and was bound to happen sooner or later with technology and the way the world is evolving. Our multi-purpose and bakery ovens are highly kitchen connective. You can sync recipes from your phone or USB drive into the oven, save your recipe for the future and program specific recipes tailored to what you need. This makes it easier the next time you need to use the oven, all you would have to do is hit the icon of the product you want to cook, and our ovens remember the recipe and program. This feature allows you to save time and prepare other items in your kitchen while your food is cooking or baking.
Describe the approach you take to attracting and retaining high impact talent at Univex.
Univex is such a great company. We have employees that have been here for over 40 years! You do not see that often in most companies now however, we have many. Being a team player is extremely important to our success, every department helps each other and is always there for support. Multi-tasking is another key feature we look for in our employees as our day to day tasks may change due to projects, etc. Once a new employee sees and feels the family atmosphere that is at Univex, they feel welcomed and at home. It is truly a great company to work for!
What or who has motivated and influenced you to be successful in your career? Have you had mentors?
I always continue to learn new skills and research new ways to improve. I have had many mentors in my life, the biggest being my father who has taught me so much growing up. He is the biggest influence in my life and career and he still teaches me new skills and life lessons every day! I have had many teachers and professors in college who have mentored me and continue to work with me to ensure I am on the right path. Executive management here at Univex has also been a huge help and has mentored me greatly. They gave me this amazing opportunity and when I go to them with questions, they are always there to teach me new skills and gain valuable information and we work as a team to complete goals. The biggest thing I learned from all my mentors, is do not be afraid of failure. Go for something you want, and if you fail (which everyone does from time to time) make sure you learn from it and grow.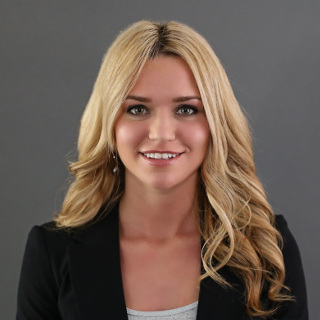 Rachel Makoski
Director of Foodservice E&S and Food Processing
rmakoski@directrecruiters.com
440-996-0871

Ashley Gannon, Executive Recruiter for Plastics and Flexible Packaging recently had the opportunity to interview Steve Eglowstein, Director of Sales at IPL Plastics. Mr. Eglowstein shared helpful insights regarding the plastics packaging industry, innovation, and leadership.
Please tell us about yourself and your company, IPL Plastics.
I have had over 15 years of Plastic Packaging experience, most of which have been in the manufacturing of rigid plastic containers. I have had roles from producing in sales to leadership. Currently, my title is Director of Sales and I lead Sales Reps from the Southeast, out to the Gulf Coast and the entire West Coast throughout that division. IPL Plastics is now the third largest manufacturer of rigid plastic containers in North America. IPL is comprised of 4 business units -The bulk division which is all plastic containers from 0.5 up to 6 gallons in rounds, squares, rectangles and various shapes and styles, a retail division, which is the smaller type of plastic containers that are synonymous with yogurt and sour cream and products you see mostly in the retail sector, a material handling division which is primarily storage handling containers, and an environmental division which are roll-out trash cans.
What led you to pursue the Plastics/Packaging industry in your career?
I think what really caught my attention in the Plastics/Packaging industry was the opportunity to work within an industry that is always growing and changing. Whether it is in food, chemical, or industrial, types of packaging are always changing. There are many initiatives that have been ongoing in the OEM to retail markets. The innovation and constant change is very present in Plastics Packaging, and finding a company that was open and invested in innovation allows you to get to the right customers for the right reasons.
IPL has a culture of innovation and commitment. How do you encourage innovation on the teams you lead?
It starts with a company like IPL who provides best in class product and service. Having these key components allows your team to collaborate with customers and truly provide solutions and the ability to differentiate yourselves from the competition. We, at IPL, encourage our teams and our sales folks to constantly think outside the box. We hire creative minds who are constantly looking to provide solutions, options or variations to the way that you're doing things. Hiring people that have that mindset and then having a best in class company, best in class product, and having a team internally that welcomes that, drives innovation and people take to it. Each opportunity in our company is worth exploring and if it makes sense we will do it. We are probably more flexible than most of our competitors, so for that reason it creates an environment in itself that promotes innovation, thinking outside the box and coming up with new ideas.
What trends do you expect to see in the Plastics/Packaging industry in the next 5 years?
Source reduction is definitely a key proponent, not only from an environmental standpoint, but also reduction in costs. In addition, state of the art decoration has become more accessible to medium and small customers. IML or in mold labeling is something 10 years ago only large brand owners could afford to do. Through technology advancements, it's not just for the companies who have a huge wallet, now some of the medium and smaller accounts can use state of the art decoration. I think you will see more and more of that. Being able to do shorter runs with decoration will be more available in the next 5 years, so driving out material, driving out costs, and using types of decoration in an economical way are trends I see. Lastly, innovation is not going to stop. Coming up with the best and newest mouse trap is an ongoing topic that has no finish line.
What traits do you believe are necessary in leadership?
The first is being able to hire the right people. One of the reasons we work with DRI is they give us the ability to hire the right people, by putting the right people in front of us. Additionally, being able to have access as a leader, keeping your ear to the ground and finding talent that can add value to the team is important. I think that once you've got the right people on board then it becomes leading by example. My job, in essence, is to remove obstacles and do everything in my power to help that person succeed whether in metrics, goals, and dollars; that's my mantra. My job is to stand behind someone and help them move the pile and help them succeed in closing business, and achieving their personal and professional goals. We provide all the training and guidance but once you hire the right people and give them the right tools, leaders should be asking, 'how can I help you?' It's not about who works for you, it's more or less becoming teammates and partners and creating collaborative relationships.
Describe the approach you take to attracting and retaining high impact talent at IPL Plastics.
I think one of the assets that IPL's culture has is having a collaborative and entrepreneurial type spirit. Some of our best in class competitors are very set in their ways. Having a leadership team that is open to new ideas, and wants to collaborate with their teammates seems very well received with the people that we talk to. It seems to be the culture people want to be around instead of the less flexible environment. There's nobody at IPL that puts themselves above anybody else. We all consider ourselves partners, coworkers and we all work together for a common goal so people feel apart of the process and that's how you get a better buy in.
What or who has motivated and influenced you to be successful in your career? Have you been involved in mentorship throughout your career, whether being mentored or mentoring others?
I have been very fortunate to have worked with and for people I would consider mentors. I have been given the opportunities to go through formal training and worked with good mentors who have taught me great skills in sales and leadership. These people have enabled me to pick up some great habits and great skillsets. As for mentoring others, part of my job is to mentor the people who report to me to certain degrees, helping them provide solutions and recommending how to handle different situations. Some people are just as experienced as I am, so the last thing I want to do is to tell them how to do their job. My job is to find out what can I do, how can I help, and how can I remove obstacles. For those with less experience that come across a situation they need help with, we will sit down, brainstorm, and look at our options to figure out the best way to handle it – that is one way I can provide some mentorship.
What is the biggest challenge facing the industry right now?
Top manufacturers need to have the ability to be flexible to meet and exceed customer expectations. There are folks that are much larger or much smaller that are very ingratiated in standard operating procedures IE, "that's how it's got to be done", but business climate has changed over years. There are spikes and valleys in businesses and there are different senses of urgency and needs so the biggest challenge in the industry is being that company that not always says yes, but has the flexibility and open-mindedness to look at ways to help customers meet and exceed their expectations.
What do you think is necessary to be a successful salesperson in your industry?
There are a lot of people in our industry from the sales standpoint that are used to doing things the same way that everybody else has done it for some period of time and I don't believe that necessarily holds true anymore. Customers in the industry have evolved. The average customer is more astute as to entertaining a new vendor coming in, listening to the questions they ask and the way they conduct themselves, and they're saying to themselves, "Is this someone I can look at as a partner? Do they have our best interest at hand? Are they bringing new ideas to the table?" This is a different mindset than just trying to speak to customers to sell your product or service. Salespeople need to enable themselves to get in front of customers and ask them a lot of questions, find out what they're doing, how they're doing it, where they want help, and then providing solutions, suggestions or options. When you do that, then you become an extension with a company and you are viewed as a partner with your customer. I think that's very important and the industry needs it.
Ashley Gannon
Executive Recruiter
agannon@directrecruiters.com
440-991-1064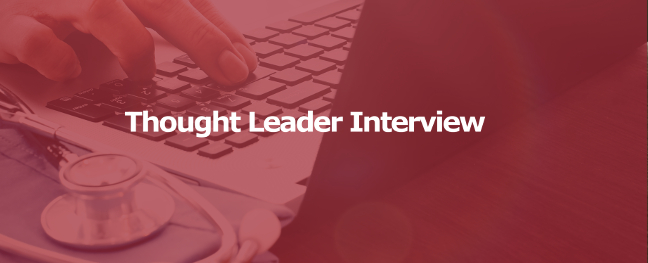 December 15, 2017
Norm Volsky, Director of Mobile HIT interviews Adam Kaufman, President and CEO of Canary Health. Mr. Kaufman shared the mission of Canary Health, interesting trend news, and a multitude of insights from his HIT career. 
Please tell us about yourself and the mission of Canary Health.
I'm an Engineer and a Health Economist who came to Digital Health out of a passion for solutions and technology-enabled services that rethink approaches and improve people's lives; and I have a real commitment to making sure that those solutions and services work. Canary Health is the perfect place to blend my first career as an engineer with my work in economics. We're dedicated to the mission of empowering individuals to better self-manage and to understand how their health impacts their lives. It seems like an obvious thing, but for a lot of us we don't stop to realize that our emotions, daily habits, and relationships are impacted by having one or more chronic conditions.  It's a really exciting mission to be empowering people to have the health they need for the life they want.

What is Canary Health's key differentiator in the industry?
Our key differentiator is our focus on helping people determine what matters to them and working towards what's important to them. I think a lot of the industry has an important, but over-reliant belief that better data and analytics are going to solve the problem. We are certainly big believers in helping people see the trends in their data and leveraging analytics, artificial intelligence and machine learning to improve our service, but there is something missing in those processes that helps someone understand what matters to them. We are differentiated by this unique approach that comes from intellectual property developed at Stanford University around how you engage someone in their own health and support their self-management. That is our foundational approach to helping them understand how to better care for themselves and drive towards improved condition management.
What inspired you to pursue a career in healthcare?
Two reasons why healthcare is the most exciting place to think about how technology can improve people's lives: One is that it's a great mission to know that every day we are working on impacting people's lives in one of the most basic ways; their health and their ability to do the things they want.  Second is that the healthcare industry has lagged far behind in terms of the adoption of technology and the way that technology has disrupted the traditional service patterns. It's an exciting place to be able to work on both a great mission and to make impact given how much opportunity there is to rethink care delivery and patient engagement.
What trends do you expect to see in the HIT industry in the next 5 years?
The most talked about trend, and I certainly agree, is Healthcare's connection to artificial intelligence, machine learning, and the ability to now leverage data to speed the processes, feedback loops and intelligence. I think that's really interesting. What I think is less talked about, although maybe even more impactful, is how we are finally past the early adopter stage of health technology permeating the rest of our lives. I'm particularly interested in the extensions of health into other areas of our lives – like some of the innovative work with Alexa, and the rapid adoption of monitoring devices.  In the normal course of how individuals buy and shop for things, or interact with technology, health is often front and center. There have been some false starts in some of the bigger consumer technology companies into healthcare but I don't think they're giving up. Apple is taking another stab at it and Google is very involved, so I think that hopefully in the next 3-5 years we will start to see health as an element of our life that fits into the way we think about all the other things we're doing.
How is your company getting into AI and Machine Learning?
We think that regardless of how great the technology is, healthcare is still a human delivered service, so a large part of our service is the technology, the experience on the app, and the experience with the devices we ship, but an important part of it is also the interaction with our coaches. We have a network of almost 90 coaches who interact with participants of our services. One of the first places we are applying AI and intelligent feedback loops is into what this coaching element. We look to help them learn about the personalities and the demographics of participants, not just whether they're male or female, but how it all rolls up into a personality type, and how we can then help them be smarter about the way they respond to questions. Clearly there's a lot of gain in getting the right answers, but we make the connection of who the user is as we know about them through the technology and through their consumer profile with our coaches' engagement. We think it's a really exciting application that can make our coaching more effective and more efficient while driving towards a more tailored and custom experience.
What interesting new projects are you working on?
A big project for us, and for us it's the whole reason we're here, is to further embed self-management support into condition management approaches.  We see that as focusing on what matters to an individual and empowering him or her to set goals to own that process. What I mean by condition management is the more clinical element of medications, physiological measures and clinical care related to a consumer's disease. We want to connect that experience, which is primarily a disease management experience, with the self-management experience. That's our big push and our reason for being; to humanize those programs that historically have been too clinical and not focused enough on what matters to the individual.
Have you had a mentor or mentors throughout your career?
I have had a number of mentors. I think some mentors are people who are in your life forever and some play particular roles.  My first boss at my first job out of college was just an incredible mentor professionally, but also showed at that stage how you could run a business, be friendly with the people you work with and care about them, but at the same time lead your own life, have a family and be committed to them, and be committed to other elements. He was such an important mentor because he was a good example of how to make a successful professional career fit with a successful life. My advisor in grad school was incredibly important for helping me think about some of the more intellectual challenges, and the Chairman of the Board at my previous company is someone that I deeply respect and continue to look to for guidance.  And in addition to bosses, a number of colleagues have been incredibly mentors. I have also had an executive coach off and on for a decade and that has been incredibly valuable as well.  I think sometimes we can use the word mentor too hierarchically and would encourage a broader perspective.
What strategies do you use at Canary Health to attract and retain top talent?
The easy answer is we do what everyone else would say; we make sure compensation is competitive and work towards ensuring delight in our team's roles. I think that's table stakes. For us we focus on a culture and approach of real transparency; we are incredibly honest with people as we're hiring them.  We'll openly discuss topics around our corporate trajectory and growth for example.
This, for example, has been very valuable in Digital Health to level set expectations that might be brought from consumer technology companies around the pace of growth.  I have stressed with candidates that if they're here for a quick win in terms of equity liquidation, we're not the right place. We've lost some candidates to folks who are seeking more of the Silicon Valley cycle, but it has allowed us to attract great people who are aligned with our mission and aligned with our approach to focusing on impact and growth at the same time.
Participant Engagement in your program are at high levels and a 90% satisfaction rate. What do you attribute this success to?
We take design very seriously and we take the user journey very seriously. We put participants at the center to decide what they want to commit to and what matters to them. Our design philosophy is about them first. We never make a recommendation; we give tips or examples but really everything participants are doing is something they've committed to. It's all about them inside of a framework of support, tools, coaching, and nudging that we know they need to be successful but they're the ones setting the way it works. On top of that, our cultural honesty permeates the way we act with our participants. Our service is not a single transaction, so it's about engaging folks long term. We're honest with them about how fast we think things will happen, and honest with them about what they need to put in to get there. The participants know what to expect and that helps keep them engaged.
What do you believe are the traits and qualities of a great leader?
I think I would start by saying I don't know if I know. I think leadership evolves. What people need evolves and different qualities are needed at different stages of a company so I don't think there's a single answer. It depends on the situation and depends on what was promised to the people you're leading. It comes back to authenticity; it's different in each setting. Leadership in a video game company would be different than if you're a coach of a sports team, and different than in our business. Our team, extended team and participants know we believe what we are saying, and we're clear about it. That's really critical.
Your LinkedIn profile mentions that you are active in a number of organizations with a primary focus on defining and measuring the health and economic impact of technology. What steps are you taking to achieve this within your organization?
That passion and commitment comes from my graduate work. My PHD is in Health Economics and Health Program Evaluation. To me, it's a commitment to rigor around evidence. We're about building long-term sustainable impact, while also building a big company. This takes time.  We could fool ourselves in the short run, but eventually it's going to catch up to us and there's no long-term value in that. To say we're data driven is easy, but what is harder is building the culture data and insights that matter.   Some of the ways we do this are simple – like closing not only our financials, but participant engagement milestones regularly and with rigor and holding a weekly meeting that is attended by the whole senior team and all team leaders to review, look for correlations and drive upcoming behavior. We also work with our clients to match the outcomes we have in our programs with what they're collecting, which allows us to connect the participant experience to utilization and expense. The third thing we do is build rigorous clinical trials, often with our academic partner. For example, our colleagues at Stanford and Anthem have run a major trial in which they're looking at clinical outcomes and utilization, and they're doing it in a very rigorous way because they are committed to publishing the information out to the public.
What advice would you give professionals looking to break into the HIT industry?
The biggest piece of advice I would give is that it is very multidisciplinary. HIT is often, although not exclusively, not deep foundational technology, but it's technology that needs to be utilized and integrated with clinical care. For a technologist, having some sense of the business case and use cases is helpful and for the business side to know how technology is utilized and where it goes. Just within our company we've got clinicians, designers, product people, and economists. Because HIT is still an emerging field, there's no core curriculum just yet – I think we're getting closer, so you cannot just train yourself for just that. Being open to the reality that we are still figuring out how these different disciplines fit together is going to be critical for anyone who wants to get into HIT.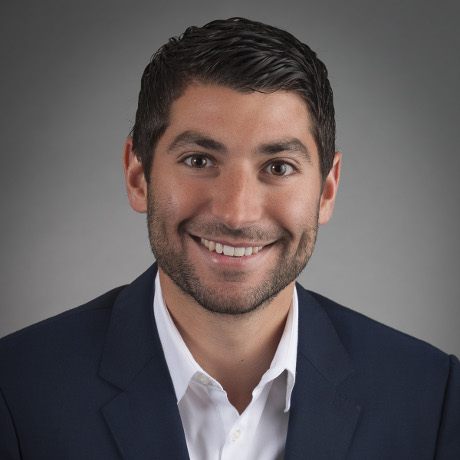 Norm Volsky
Director of Mobile HIT
440-996-0059
nvolsky@directrecruiters.com

November 22, 2017
David Peterson, Managing Partner of Plastics and Flexible Packaging had the opportunity to interview Todd Blumsack, VP Business Unit Web Fed NA of BOBST Group North America. Mr. Blumsack covered background on his career, helpful advice for sales and marketing professionals, and insights on trends in the industry.
Please tell us about yourself.
I am a family person, and my favorite thing to do is spend time with my family.   In my free time, I enjoy mechanical and electrical involved hobbies. I work on my boat's engines and electronics, from a basic level to more advanced rebuild work.  I also take the same approach with my home and car; wherever possible, I do the home maintenance myself while trying to teach my children what I learned from my father.  Fishing and working out take the balance of my free time.  I travel a great deal for work as well as work a great deal of hours, and working out is good for my physical and mental state.
What was your motivation to pursue a career in the printing industry?
The public school system I went to offered courses in all sorts of technical areas, and my first experience with photography and graphic arts fascinated me. All aspects of cameras, darkrooms, and printing press were interesting to me. I liked imagery/photography but had zero artistic abilities. The graphic arts field enabled me to see images come alive on the page without the need for artistic skills. My other passion was electronics and mechanics, and the ability to work with, operate, and repair the various equipment was enjoyable. I had the opportunity to go to college at R.I.T and pursue this passion. Upon graduation, I wanted to go into sales and/or marketing, but the overall market was not good at the time.  I was offered a more technical position from the company I co-oped with.   The position turned out to be excellent, and the company eventually offered me a sales position. From that position, I moved into marketing, sales management, and then to managing both groups.
With over 24 years of experience in marketing and sales, what would you consider to be the most important lesson learned in your career?
The most important lesson is to be open-minded and always improve my knowledge and skills in both sales and marketing.  Like all else in life, sales and marketing evolve.  The methods to accomplish both change and improve, and if you are not learning, you are going backwards.  I believe in Stephen Covey's "The 7 Habits of Highly Effective People" – Habit 7.  We all need to stop and sharpen the saw to do our jobs effectively.  When we are in a profession and we are not looking to grow and improve, we are not doing ourselves and those we work with justice.
BOBST uses the phrase, "People – Knowledge and Values" to describe itself. As VP, Business Unit Web-Fed, what do you do to make sure you are exemplifying these 3 facets in your leadership style?
"People – Knowledge and Values" are important to the Bobst culture along with Trust, Respect, Passion and Performance.   Everyone at Bobst does their best to live by this. I try to be there in every way for those I work with.  I trust they are working hard, doing their best and then ask each one "What can I do to help you succeed?" or "How can I work on internal issues to enable you to do your job better?". Success is a team effort, and being part of a team means WE succeed as a team. If WE have issues, WE work through the issues as a team.  "I" is not a positive way to work with others. We all need to give credit to the team and not take credit for the team's work.
What new and innovative projects are you currently working on?
Bobst Web Fed is working on promoting automation in the conventional, non-digital printing, area.  We are incorporating HD Cameras and RFID technology to enable customers to setup and operate various types of conventional printing equipment easier and faster.
What trends do you expect to see in printing in the next 5 years?
Trends are both in the digital printing area and automation area.  We will see more robotics and digital printing as part of the various printing solutions. I believe conventional printing will remain in the printing/packaging world, but digital will become stronger in the areas that need shorter runs or personalization.  SKU proliferation will continue, as people want products more aligned with their individual needs. This will drive how printing/packaging evolves.
What is the biggest challenge you are seeing in your industry or the manufacturing industry in general?
Our industry is very manufacturing oriented. A big challenge is talent for both packaging manufacturers and suppliers to the packaging manufacturers. We need skilled talent to operate the equipment. The equipment is evolving with technology and the talent to train, install and repair the equipment is in demand. Getting the word out that the packaging industry is high tech and offers a great career needs to be spread.
What advice would you give to professionals looking to break into a successful career in sales and marketing?
Chose an industry that truly interests you. In sales and marketing, you are dealing with people and you need to relate to and understand the people and the market.   If you do not posses and show real interest and passion, you will not succeed. Secondly, work very hard. I deal with individuals with varying education and experience, and what sets successful people apart from the rest is hard work.
What traits do you think define leadership?
I believe leadership should be earned, not given. As a leader, you need to show the people you work with trust, respect, passion, morals and care about those you work with. In addition, you should not expect anyone to do something you are not willing to do yourself. One final key is to admit when you are wrong or made a mistake. Nobody is perfect; I have and continue to make mistakes. I just try to learn from my mistakes.
Describe the approach you take to attracting and retaining high impact talent at BOBST.
Attracting and retaining talent is key to success. A company is nothing without the talent. Understand what the person you are trying to attract is motivated by and try and put some of those elements into the position. Some people like to travel and some do not, altered work hours, compensation elements outside of salary, and just the need to be part of a new team are some of the areas that can drive talent to your company. Finally, be honest and let the prospective employee know both the good and the not so good.
What or who has motivated and influenced you to be successful in your career? Have you had mentors?
Many people have influenced me in my career, some good and some not so good. First, would be my parents. They instilled hard work, education, and the ability to finish a day and be happy when you look in the mirror. Early on in my career, like many others, my confidence got in my way. I was put in my place early in my career, and shown the correct way to handle myself in a business environment. In the middle of my career a peer who became my mentor/manager/friend showed me how to present and build industry relationships. Lastly, a manager who became a friend, then peer gave me my first management position, helped me grow in my career and acknowledge my strengths and weaknesses' so I could continue to improve and grow. A great mentor has the ability to tell you your strengths and weakness, and point you in a direction to improve.
David Peterson
Managing Partner of Plastics and Flexible Packaging
440-996-0590
dpeterson@directrecruiters.com