Rachel Makoski Interviews Evan Priesel, Marketing Manager at Univex
June 18, 2018
Rachel Makoski, Director of Foodservice E&S and Food Processing recently had the opportunity to connect with Evan Priesel, Marketing Manager at Univex for a series of Thought Leader Interview questions. Mr. Priesel shared insights on the Foodservice industry, interesting initiatives Univex is taking, and his personal career in the industry.
Please tell us about yourself.
First off, thank you for this opportunity! I went to school at Southern New Hampshire University for my B.S in Business Management with a concentration in marketing. I love being able to influence why people purchase a certain product and study all new ways to promote and advertise a brand. I am currently enrolled in an MBA program from SNHU in Digital Advertising and have obtained many marketing/digital marketing certifications. I grew up a two-sport athlete in baseball and basketball, and since my baseball days are over, have grown a love for golf! It is a great place to network, discuss business and compete all at the same time. Univex is my 2nd position out of college and I couldn't be happier!
Fairly new to the Foodservice Equipment world, what led you to pursue this industry?
I never would have thought that I would be in the Foodservice Equipment world to be honest. I knew I wanted to be in a managerial role, overseeing a team and growing a company. I believe marketing is a very relatable skill no matter the industry if you do the research and study the target market. After a few interviews with management at Univex, we hit it off and was extremely excited to join this great team! This is now my 2nd year here!
What interesting new technologies is Univex currently using?
Univex is always finding ways to use technology and innovation. We have some specialty equipment specifically in the bakery and pizza industry that are the only ones on the market right now. Our goal is to save companies time, and labor cost, all while producing consistent and great results! We continuously do R&D and test new ways to help our customers succeed! We just released our "rotante" oven, which is a Stone Hearth Rotating Dome Pizza Oven. We also have multipurpose and bakery ovens with touch screens that are based on modern phones! These are all ways to stay up to date and make our products user friendly.
Univex prides itself on innovation. How is innovation encouraged on your team?
Innovation is highly encouraged at Univex. Whether that's in the marketing department with digital ads, social media, target marketing, or new creative graphic designs, we always try to stay ahead of the competition and find where the most engaging audience is. From a factory stand point, we are always testing and doing research in finding ways to help customers succeed. It is important for us to stay ahead of the game and I believe we are doing a great job of it.
To that point, there seems to be an increased focus on critical safety features – how does Univex meet those expectations on their new products?
When we design a product or do testing, we always keep customer safety as a top priority. We go through numerous certifications for sanitation and safety purposes as well. Another task we make sure we have for our customers are clear operation manuals for user knowledge. Something we have incorporated this year is turning the operation manuals into videos and demonstrations and putting them on YouTube for everyone to be able to see. We also have a great Quality Control department which inspects every piece of equipment that leaves the factory.
What trends do you expect to see in Food Equipment in the next 5 years?
Specific trends that I think are coming to the industry is complete innovation. This may mean finding the best way to cut down labor cost, or ways to speed up production while producing a consistent product. Univex is already leading the way in this category and we do not see it slowing down any time soon. Another change that I can see maybe in the next 8-10 years is virtual reality test kitchens. This would give customers the ability to visualize equipment in their own kitchen using dimensions and parameters of the equipment they are looking at just by wearing a pair of goggles or glasses. I believe this is a little further away than 5 years, however if it makes the customer eager to purchase, and it is an easy, user friendly way for them to purchase, I do not see why this won't happen in the future.
What Foodservice segments do you see having the most growth for the remainder of 2018 and into 2019; grocers and deli's, convenience stores, restaurants, healthcare, education, or hospitality, and why?
I believe the entire industry is growing. I believe innovation in equipment specifically in the pizza and bakery industries. Univex does a lot with all the industries stated above, and we let our customers and dealers know we are here to support them with whatever that may be. Everything from delis to healthcare and hospitality, we support our customers and want to lead them to success.
Univex seems very focused on reliability and your equipment clearly stands the test of time. What do you think is the differentiator that enables you to do so?
First off, thank you! Univex has been in business for over 70 years! We take pride in the quality of our equipment and always want to make sure we supply the right piece of equipment for our customers depending on their needs or wants. We are also a one stop shop for everything dough related in the pizza and bakery industry. A customer can mix, divide/round, form, sheet and bake with all Univex equipment!  Our factory knowledge in house is also a big factor. We have years of knowledge in house and work with customers all the time making sure they are getting what they need to succeed. We still manufacture in Salem NH so I believe that is one of the biggest differentiators. Also, we have an outstanding Quality Control team. We make sure that everything is perfect before being sent out to customers. We have machines that are over 50 years old still out in the field working perfectly! It is something that we take pride in and something that the company is very proud of.
With kitchen connectivity being a hot topic in the industry right now, what are your thoughts on the topic and how do you see Univex getting involved in that space?
We understand that kitchen connectivity is the way of the future and a big topic in the industry currently. I believe this is great and was bound to happen sooner or later with technology and the way the world is evolving. Our multi-purpose and bakery ovens are highly kitchen connective. You can sync recipes from your phone or USB drive into the oven, save your recipe for the future and program specific recipes tailored to what you need. This makes it easier the next time you need to use the oven, all you would have to do is hit the icon of the product you want to cook, and our ovens remember the recipe and program. This feature allows you to save time and prepare other items in your kitchen while your food is cooking or baking.
Describe the approach you take to attracting and retaining high impact talent at Univex.
Univex is such a great company. We have employees that have been here for over 40 years! You do not see that often in most companies now however, we have many. Being a team player is extremely important to our success, every department helps each other and is always there for support. Multi-tasking is another key feature we look for in our employees as our day to day tasks may change due to projects, etc. Once a new employee sees and feels the family atmosphere that is at Univex, they feel welcomed and at home. It is truly a great company to work for!
What or who has motivated and influenced you to be successful in your career? Have you had mentors?
I always continue to learn new skills and research new ways to improve. I have had many mentors in my life, the biggest being my father who has taught me so much growing up. He is the biggest influence in my life and career and he still teaches me new skills and life lessons every day! I have had many teachers and professors in college who have mentored me and continue to work with me to ensure I am on the right path. Executive management here at Univex has also been a huge help and has mentored me greatly. They gave me this amazing opportunity and when I go to them with questions, they are always there to teach me new skills and gain valuable information and we work as a team to complete goals. The biggest thing I learned from all my mentors, is do not be afraid of failure. Go for something you want, and if you fail (which everyone does from time to time) make sure you learn from it and grow.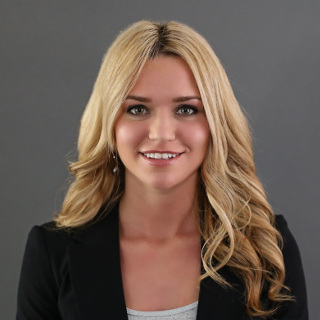 Rachel Makoski
Director of Foodservice E&S and Food Processing
rmakoski@directrecruiters.com
440-996-0871