January 30, 2018
By Rachel Makoski, Director of Food Service Equipment and Supplies
You've landed your ideal candidate. The offer letter is back, notice has been given and you'll see them on their start date, right? Wrong. Nabbing a key player is only part of the battle. The real challenge to any organization is keeping him or her engaged until the start date and ensuring a robust onboarding process to mitigate the chance of anyone else swooping in with a more enticing opportunity or their current company dangling a counter offer in front of them.
You've just spent a considerable amount of time interviewing and negotiating to get this person on your team, and with the average cost of hiring a new employee in the tens of thousands, it's worth ensuring that they aren't going to jump ship before they even come aboard.
The time between the offer being signed and the end of the candidate's first six months is crucial to employee engagement, retention and overall job satisfaction and productivity. So, what can you do to ensure that your new hire not only shows up day one, but is excited to be there and doesn't pick up the phone when recruiters are calling?
Once the offer is signed, the next step is for HR to reach out to get all of the necessary paperwork filled out. This should not be as simple as just mailing them a packet of information. Set up a skype call with the new hire, and learn about them. Rather than laying out what your company offers, find out what's important to the new hire and focus the conversation around how the organization excels in those specific areas, then of course bring out the basics if they aren't covered by that point. Immediately create open lines of communication, understand how they are best managed and how they've handled conflict or issues in the past so that in the future, HR is prepared to facilitate an atmosphere where they feel comfortable and confident bringing concerns to your attention. There are many situations where an employee is unhappy in their current role and the employer has no idea until they put in their notice. You want to preempt the situation by ensuring that you're working with all of the information from the get-go.
The next step should be a welcome package. Maybe it's as simple as a t-shirt or a mug with the company logo. Or, perhaps they're working remote and it's heartier to enable their home office. Just something to let them know they're now part of a team that is happy to have them is a great onboarding practice. To that point, there should also be one or two reach outs from the person's manager in the time between the signed offer and day one. Keep them close and let them know you're excited to have them joining your team.
When possible, send out instructions on basic things that a new hire will need a few days prior to the start date. This should include basic procedures, email login info, company intranet info, standard day-to-day scheduling if there are weekly team meetings or skypes, etc. When this is out of the way prior to day one, it's much easier for the new hire to come in feeling prepared.
When they log into their email and calendar, it should already have invites to respond to – onboarding should never only include  their direct manager, but should be diversified with lunches with peers, cross functional team meetings, mentoring opportunities outside of their department and other interactions that expose them immediately to the company culture and give them a better understanding of how each department interacts with their own while also organically creating opportunities for them to begin cultivating relationships with their new colleagues.
Be prepared, as first impressions last and it's tough to overcome a poor one. With that in mind, day one should include exposure to your company's values and long-term goals and showing how they're actively present in the culture of the organization. Expose the new hire to as many team members as possible. With that in mind, keeping new employees engaged is crucial. Welcoming them to a culture that not only focuses on day-to-day work environment but also the outside interests of employees will ease their minds as they may have just walked away from stability for the unknown. Team outings, one on ones, and so many other activities happen in non-working hours, so this is an important aspect of the onboarding process.
Set expectations. Go over the metrics that their performance will be evaluated based on so that there is no confusion as to what they need to achieve and the roadmap that will take them there. Be clear and have everything in writing. It is important to be on the same page. Go over the training process, the first week, the first month, 90 days, etc. Set up monthly or bi-weekly check-ins during the first six months so that you're both staying on track without micromanaging.
Ultimately people work for people they like. I can't tell you how often a personality clash with a higher up is the reason a candidate is primed for a move. Get to know your new employee as much as you can while maintaining your position as their leader. Earning their respect and trust is vital to long-term job satisfaction.
As a recruiter, I have seen great onboarding processes as well as poor processes. Making sure all the boxes are checked will ensure a satisfied employee and increase your chance of retaining him or her for the long run. What types of onboarding methods do you use at your company?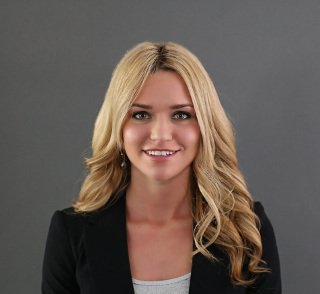 Rachel Makoski
Director of Food Service Equipment and Supplies
440-996-0871
rmakoski@directrecruiters.com
October 21, 2015
By John Yurkschatt, Director of IT for DCA
While cross training is popular in sports and a great way of developing fitness, there's another type of cross training that has become popular in business that is beneficial to the fitness and overall health of both companies and employees.
Businesses should think of cross training as a disaster recovery plan.  Implemented correctly, it will help a business to run smoothly in the event there is an absence of one or more key players.  Whereas, employees should think of cross training as a way to become more valuable to the company.
Let's look closer at the cross training benefits for employers as well as employees:
For Employers:
Mitigate risk.  With cross training, organizations are better equipped to recover quickly from disruptions and handle transitions gracefully.  To be specific, employees will be able to easily step into other roles to make sure the job gets done especially in the event that a key employee leaves.
Discover leaders.  Cross training can uncover some people's hidden talents.  Companies may see an employee not only be able to learn and perform new duties but emerge as a leader and motivator to others.
Enhance teamwork & boost morale.  Cross training helps employees to appreciate each other's jobs and recognize all the duties of their co-workers that they may have overlooked before.
Higher efficiency & productivity. Cross training forces teams to refine processes by making them take a hard look at the way they do things as they train others.
Recruiting tool. Today's young workers want greater satisfaction from their work. They are geared toward seeking employment that allows them to learn new skills. Therefore, employers are more likely to attract and keep good employees.
Derive Cost Savings.  Depending upon the business, once employees have been cross trained, a company may not need to hire as many workers.  Additionally, employees hone and increase skills enabling them to work in multiple areas. The business should see costs go down and efficiency go up.
For Employees:
Growth opportunity.  Cross trained employees may be considered for a promotion faster than others.  Employers may find that an employee has a special talent in a different role.
Increase employee satisfaction.  Employers that cross train have noticed a decrease in employee boredom and stagnation and an increase in productivity and value.
Develop new skills. Cross training allows your employees to build their professional, technical, and soft skills. By building their skill sets they feel more confident and valuable to the organization.
Build teams & relationships.  Cross training gives employees a chance to build new relationships with people they might otherwise never have contact with. These relationships will help with teamwork and gain a better understanding of the bigger picture.
Higher motivation.  Recognition in the form of training and development works wonders for employee motivation because it's proof the company is investing the necessary time and resources for employees to acquire new skills. An employee who believes their employer is genuinely concerned about their career development, is likely to exhibit an increased level of job satisfaction and motivation.
Cross training can be used in almost any position in almost any industry.  If you have cross training experience or story, please comment below.
By Barb Miller, Marketing Manager, DRI
These days, employers look for skills beyond the 'academic qualifications' of candidates. Many of them believe that academic qualifications and experience are something that can easily be found but the right combination of characteristics that help a company make money or save money, are hard to find.
With that in mind, here are 6 of the most desirable characteristics that employers expect from employees:
Taking Initiative. Initiative is all about taking charge. It's having the motivation to accomplish tasks on your own. If you want to be great at what you do and be considered for a leadership position, you need to show that you are ready, able, and willing to get things done without being asked.
Positive Attitude. Many employers believe that having a positive attitude is more important than the knowledge an employee brings to the table. A positive attitude is infectious. It spreads to all others in the workplace. Also, if you're a positive person, you tend to be more curious about things. As a result, your job performance is usually better than a negative person because you are always looking for new ideas that yield higher productivity levels.
Entrepreneurial Spirit. Entrepreneurs are innovators. They are always trying to figure out new ways to accomplish tasks. Entrepreneurs like change because change often brings a plethora of opportunities. The essence of the entrepreneurial attitude is that you are able to anticipate change and formulate innovative responses to change that will result in success.
Results-Oriented. Results-oriented individuals are focused on making things happen no matter the challenges or road blocks. This means you dig through projects and figure out how to obtain the desired result(s). In addition, you stay resolute and focused on each project, meet deadlines, and deliver value to the organization.
Team Player. Employers know that their employees are more productive and tend to be more loyal and committed to the organization when they see themselves as an integral part of a team.  Team players show a willingness to collaborate with others in order to execute work assignments and accomplish goals.
Dependable and Responsible. Being dependable means that you do what you say you will do. Employers value employees who come to work on time and take responsibility for their actions and behaviors. In addition, employers know that dependable and responsible employees value their job, job expectations, and their performance level.
Desire for Continued Learning. Continual learning enables employees to increase the contribution they make to the company. If you show a willingness to take advantage of training programs offered at work, attend seminars, read relevant books etc. you become more valuable to every assignment and ultimately the organization. Also, don't forget to ask for advice from your team and manager on things you need to learn in order to progress.
If you are a hiring manager, are there any other characteristics that you consider to be "must haves" in your workplace?  Please share your comments below.