A couple of weeks ago, the Direct Recruiters Automation, Robotics and Controls team attended IMTS 2018 at McCormick Place in Chicago. Josh Olgin, Director of Robotics and Nick Saddleton, Automation, Robotics and Controls Executive Recruiter were two attendees out of the 129,415 registrations and 2,563 exhibiting companies. They, along with other attendees were provided access to networking opportunities, informative sessions, and impressive new technologies in the world of Manufacturing. Josh and Nick shared their three takeaways from the show:
There is an appetite for hiring in the industry.
With the overwhelming turn out and mass amount of people, manufacturing companies and professionals are looking for top-talent to join them. The DRI team was able to meet up with several professionals to discuss the industry and talent needs they have. With the need being so high, DRI has the ability to narrow down the focus of what the company is looking for to specifics and find right person. Sales, applications, robot programmers, robot engineers, mechanical design engineers, concepting, project management, and field service were just some of the talent categories discussed while we were there.
Robotics is a huge driver in industry trends.
The DRI team was so impressed with the robots, new technology and new applications they saw at the show. The exhibitors represented the ongoing growth in technology in the industry. Josh and Nick saw technologies such as sensor controls, machine tools, robots working hand in hand with CNC machinery, mobile robots, and even a bartending robot!
Cobots and Mobile Robots working together with humans
A noticeable trend in the industry and displayed at IMTS has been humans working together with different types of robots. Mobile robots small enough for warehouses or hospitals for example can come and go with no supervision, being programmed at the beginning of the day (by a human) and it does its job. Humans are able to manage how these robots work, resulting in an increase in productivity. Not only can cobots contribute to efficiency and growth, but also safety. They are able to work in harsh surroundings, so a human doesn't get hurt. We are seeing more and more of this collaboration between humans and robots – something we expect to continue in driving growth in the industry.
As executive search specialists in the Automation, Robotics and Controls space, DRI enjoyed IMTS, the great new technologies, interesting companies, and the people they met there. If you happened to attend IMTS and did not get a chance to meet with Josh or Nick – let us know what you thought! Additionally, Josh will be attending Pack Expo on October 15th and 16th - Please reach out to him to set up a meeting if you're attending as well.
Josh Olgin
Director of Robotics
440-996-0585
jolgin@directrecruiters.com
Nick Saddleton
Executive Recruiter
440-971-1193
nsaddleton@directrecruiters.com
June 18, 2018
Rachel Makoski, Director of Foodservice E&S and Food Processing recently had the opportunity to connect with Evan Priesel, Marketing Manager at Univex for a series of Thought Leader Interview questions. Mr. Priesel shared insights on the Foodservice industry, interesting initiatives Univex is taking, and his personal career in the industry.
Please tell us about yourself.
First off, thank you for this opportunity! I went to school at Southern New Hampshire University for my B.S in Business Management with a concentration in marketing. I love being able to influence why people purchase a certain product and study all new ways to promote and advertise a brand. I am currently enrolled in an MBA program from SNHU in Digital Advertising and have obtained many marketing/digital marketing certifications. I grew up a two-sport athlete in baseball and basketball, and since my baseball days are over, have grown a love for golf! It is a great place to network, discuss business and compete all at the same time. Univex is my 2nd position out of college and I couldn't be happier!
Fairly new to the Foodservice Equipment world, what led you to pursue this industry?
I never would have thought that I would be in the Foodservice Equipment world to be honest. I knew I wanted to be in a managerial role, overseeing a team and growing a company. I believe marketing is a very relatable skill no matter the industry if you do the research and study the target market. After a few interviews with management at Univex, we hit it off and was extremely excited to join this great team! This is now my 2nd year here!
What interesting new technologies is Univex currently using?
Univex is always finding ways to use technology and innovation. We have some specialty equipment specifically in the bakery and pizza industry that are the only ones on the market right now. Our goal is to save companies time, and labor cost, all while producing consistent and great results! We continuously do R&D and test new ways to help our customers succeed! We just released our "rotante" oven, which is a Stone Hearth Rotating Dome Pizza Oven. We also have multipurpose and bakery ovens with touch screens that are based on modern phones! These are all ways to stay up to date and make our products user friendly.
Univex prides itself on innovation. How is innovation encouraged on your team?
Innovation is highly encouraged at Univex. Whether that's in the marketing department with digital ads, social media, target marketing, or new creative graphic designs, we always try to stay ahead of the competition and find where the most engaging audience is. From a factory stand point, we are always testing and doing research in finding ways to help customers succeed. It is important for us to stay ahead of the game and I believe we are doing a great job of it.
To that point, there seems to be an increased focus on critical safety features – how does Univex meet those expectations on their new products?
When we design a product or do testing, we always keep customer safety as a top priority. We go through numerous certifications for sanitation and safety purposes as well. Another task we make sure we have for our customers are clear operation manuals for user knowledge. Something we have incorporated this year is turning the operation manuals into videos and demonstrations and putting them on YouTube for everyone to be able to see. We also have a great Quality Control department which inspects every piece of equipment that leaves the factory.
What trends do you expect to see in Food Equipment in the next 5 years?
Specific trends that I think are coming to the industry is complete innovation. This may mean finding the best way to cut down labor cost, or ways to speed up production while producing a consistent product. Univex is already leading the way in this category and we do not see it slowing down any time soon. Another change that I can see maybe in the next 8-10 years is virtual reality test kitchens. This would give customers the ability to visualize equipment in their own kitchen using dimensions and parameters of the equipment they are looking at just by wearing a pair of goggles or glasses. I believe this is a little further away than 5 years, however if it makes the customer eager to purchase, and it is an easy, user friendly way for them to purchase, I do not see why this won't happen in the future.
What Foodservice segments do you see having the most growth for the remainder of 2018 and into 2019; grocers and deli's, convenience stores, restaurants, healthcare, education, or hospitality, and why?
I believe the entire industry is growing. I believe innovation in equipment specifically in the pizza and bakery industries. Univex does a lot with all the industries stated above, and we let our customers and dealers know we are here to support them with whatever that may be. Everything from delis to healthcare and hospitality, we support our customers and want to lead them to success.
Univex seems very focused on reliability and your equipment clearly stands the test of time. What do you think is the differentiator that enables you to do so?
First off, thank you! Univex has been in business for over 70 years! We take pride in the quality of our equipment and always want to make sure we supply the right piece of equipment for our customers depending on their needs or wants. We are also a one stop shop for everything dough related in the pizza and bakery industry. A customer can mix, divide/round, form, sheet and bake with all Univex equipment!  Our factory knowledge in house is also a big factor. We have years of knowledge in house and work with customers all the time making sure they are getting what they need to succeed. We still manufacture in Salem NH so I believe that is one of the biggest differentiators. Also, we have an outstanding Quality Control team. We make sure that everything is perfect before being sent out to customers. We have machines that are over 50 years old still out in the field working perfectly! It is something that we take pride in and something that the company is very proud of.
With kitchen connectivity being a hot topic in the industry right now, what are your thoughts on the topic and how do you see Univex getting involved in that space?
We understand that kitchen connectivity is the way of the future and a big topic in the industry currently. I believe this is great and was bound to happen sooner or later with technology and the way the world is evolving. Our multi-purpose and bakery ovens are highly kitchen connective. You can sync recipes from your phone or USB drive into the oven, save your recipe for the future and program specific recipes tailored to what you need. This makes it easier the next time you need to use the oven, all you would have to do is hit the icon of the product you want to cook, and our ovens remember the recipe and program. This feature allows you to save time and prepare other items in your kitchen while your food is cooking or baking.
Describe the approach you take to attracting and retaining high impact talent at Univex.
Univex is such a great company. We have employees that have been here for over 40 years! You do not see that often in most companies now however, we have many. Being a team player is extremely important to our success, every department helps each other and is always there for support. Multi-tasking is another key feature we look for in our employees as our day to day tasks may change due to projects, etc. Once a new employee sees and feels the family atmosphere that is at Univex, they feel welcomed and at home. It is truly a great company to work for!
What or who has motivated and influenced you to be successful in your career? Have you had mentors?
I always continue to learn new skills and research new ways to improve. I have had many mentors in my life, the biggest being my father who has taught me so much growing up. He is the biggest influence in my life and career and he still teaches me new skills and life lessons every day! I have had many teachers and professors in college who have mentored me and continue to work with me to ensure I am on the right path. Executive management here at Univex has also been a huge help and has mentored me greatly. They gave me this amazing opportunity and when I go to them with questions, they are always there to teach me new skills and gain valuable information and we work as a team to complete goals. The biggest thing I learned from all my mentors, is do not be afraid of failure. Go for something you want, and if you fail (which everyone does from time to time) make sure you learn from it and grow.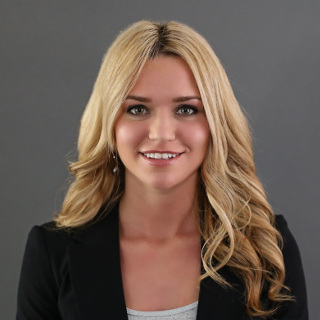 Rachel Makoski
Director of Foodservice E&S and Food Processing
rmakoski@directrecruiters.com
440-996-0871
May 16, 2018
By Norm Volsky, Director of Mobile HIT
Earlier this month I attended ATA in Chicago, the world's largest telehealth innovation and networking event. With over 4,500 participants at the event, I was able to meet with many leading professionals in the industry. Specifically, I enjoyed meeting with 14 innovative companies to discuss the new and interesting things they're doing in the healthcare and telehealth industry. Below I have highlighted these companies with an overview of each company and some of the new initiatives they're taking in the space.
Agile Health: Mobile health engagement vendor creating digital conversations to improve population health and achieve better healthcare outcomes through lasting behavior change. Agile intelligently and seamlessly blends automated and live coaching support to deliver a suite of highly interactive, evidence-based programs with a substantive record of clinical validation and proven results. Agile has an 85% engagement rate, a 25% reduction in total cost of service, a 46% reduction in readmissions at 90 days, and 4.75 of 5 patient satisfaction rate.
Analyte Health: Care enablement platform that helps consumers better own their health. Analyte allows consumer to do lab testing in the comfort of their home and get lab diagnostic information and test results quickly and accurately. Not only is Analyte speeding up the time of diagnosis, the simple and convenient platform encourages consumers to get tested for conditions that they would have put off otherwise.
CareDash: Doctor Review platform that makes it easy for consumers to find, compare and review doctors. CareDash is hell-bent on bringing transparency to the healthcare market and developed a tool to notify patients if their doctor has accepted money from Pharma companies. The peace of mind CareDash provides its users is invaluable to patients who are not sure if they should be on a certain medication. This type of info can help the entire healthcare system fight the opioid epidemic.
CirrusMD: Text first virtual care platform that gives patients instant access to healthcare. Having 4 of the largest 10 health plans in the country as customers, CirrusMD delivers impactful interactions with in-network doctors for millions of patients. 70% of virtual visits require no additional follow-up resulting in major cost savings for the entire healthcare system.
Fitango: Care Management and Patient Engagement vendor helping its customers move towards value-based care. Their HIPAA compliant solution enables all the stakeholders to communicate including: Care Managers, Care Givers, Providers, Network Managers, the Patient and their family. Fitango's approach is preventative in nature and is geared towards the post-acute setting. Recently the company launched Oncology Pathways which is a precision oncology platform. In addition, Fitango launched an advanced care planning module for end of life situations which helps family members navigate through very difficult decisions.
GlucoMe: Digital Diabetes Care company that simplifies the way patients, caregivers and providers manage diabetes. By combining diabetes monitoring hardware, mobile app solutions and cloud-based computing, which supports their Digital Diabetes Clinic, GlucoMe enables healthcare professionals to continuously monitor their diabetes population. Based in Israel, GlucoMe works with the top HMO's in Israel. Partnering with Apollo Sugar Clinics allows GlucoMe to potentially help hundreds of thousands of diabetes patients manage their condition in India. Also, a new parternship with Diaman in Latin America is expanding GlucoMe's global reach. A year ago, industry veteran John Erickson was appointed to be EVP and GM of North America.
Intelligent Retinal Imaging Systems: IRIS' Diabetic Retinopathy Diagnostic solution helps caregivers prevent their patients with diabetes from going blind. Its early-detection screening platform provides an end-to end-solution for primary care including patient identification, diagnosis, reimbursement and referral. This allows its customers to increase access, improve care coordination, reduce costs and achieve HEDIS compliance. The number-one leading cause of blindness in adults is diabetic retinopathy - and 95% of vision loss is preventable with early detection which is the problem IRIS helps to solve. After winning a Microsoft 2017 Health innovation award, IRIS was also featured at the Microsoft Build Conference 2018 this past week for their work on Artificial Intelligence algorithms to enhance the identification and diagnoses process for diabetic blindness.
InTouch Health: Made big news in acquiring Reach Health which was announced at the show. Offering secure, reliable and scalable telehealth, InTouch has 130+ Health System customers at over 1750 locations. They provide over 30+ use cases and were recognized as a category leader for virtual care platforms by KLAS with a score of 90.1 out of 100.
Medici- Created WhatsApp for healthcare with an emphasis on user experience allowing patients to avoid waiting rooms, save time and money and get treated faster. Medici built a business platform for providers to communicate HIPAA compliantly with their patients and "unchain their practice." The text, phone and video capabilities allow for seamless communication, e-prescribing and referrals. Providers can also bill via the app which caters to patients with high deductible plans. Medici launched in South Africa last year and is looking to expand their international footprint. Veterinarians have started using the Medici app which is an entire new market vertical for the company.
Medsolis: Care Management and Patient Engagement vendor offering a BYOD app that was named a Top 10 Telemed company by CIO Review and won the Most Innovative Care Management Product award from Frost and Sullivan (out of over 50 vendors). With the ability to personalize, automate and humanize, their solution is extremely interactive and loved by patients and care teams. Their 'My Goals' module allows a patient or care team to set out goals and the simple and interactive platform allows them to track the patient's progress on their way to reaching their goals.
Pillsy: Smart pill caps and software system that provide smart reminders for patients to take their prescription medication correctly. By levering Bluetooth (low energy) smart caps for their patient's pill bottles, Pillsy reduces the cost vs. older generations of smart pill bottles while providing a modern user experience. The software was designed to be super user friendly and simple, resulting in a nearly instantaneous setup when the product is distributed by pharmacy. In addition to selling to consumers, Pillsy also has an enterprise platform that helps organizations manage medication adherence across their patient populations
Trapollo: Enables payers and providers across the United States to have collaborative relationships with their patients/members. With the infrastructure of being a Cox Communication owned company behind them, they can provide their customers unmatched services with their remote patient monitoring program design, management and logistics expertise. Trapollo's integrated solutions deliver keen insights that help clinicians monitor a patient across the continuum of care inside a patient's home, helping them manage chronic conditions and comorbidities. Trapollo realizes that their employees might be the only voice a patient hears all day and their goal is to "have an attitude of compassion and love as they help solve any technical issues they might experience while enrolled in a program." Recently Trapollo hired Cox veteran executive Mike Braham to lead the company into explosive growth.
Vivify Health: Remote Patient Monitoring Platform helping move the industry toward value-based care. Helping its patients manage their chronic disease, Vivify is one of the leaders in mobile population health management. In 2017 Vivify was awarded a patent for extending EMR's with Digital Health. UPMC which is a customer's of Vivify did a presentation at the show explaining how Vivify has helped them improve patient outcomes in their health system.
Zipnosis- Provides its customer a significant ROI which has been proven to convert 25% of patients from the telemedicine platform to in-person customers with an average spend of $3K per year. The providers that were using the Zipnosis platform met guideline adherence up to 95%. Key customers include: Baylor Scott and White, UCLA Health and Mission Health. In April, Zipnosis added post-surgical care services to its telehealth platform. Zipnosis also partnered with AAFP which gives thousands of family physicians access to their telehealth platform.
ATA was a great event and I was thrilled to meet with these great companies. Please reach out to me if you'd like to discuss your insights from the event or if you'd like to chat about the telehealth industry in general.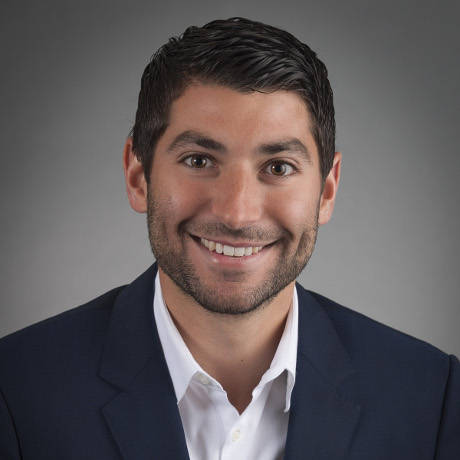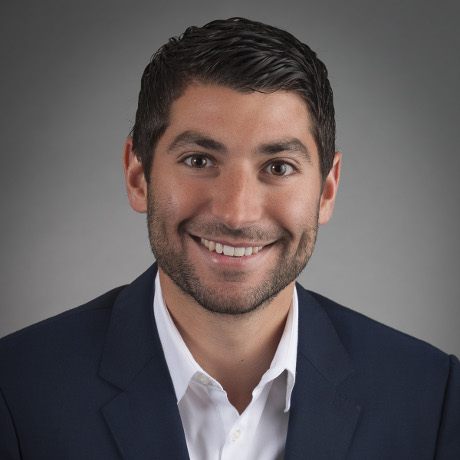 Norm Volsky
Director of Mobile HIT
nvolsky@directrecruiters.com
440-996-0059
Categorized:

DRI Recruiter Insights, Events

Tagged:

ATA, ATA 2018, event recap, headhunter, Healthcare IT, HIT, Norm Volsky, recruiter, recruiting, Telehealth