December 7, 2017
By Mike Silverstein, Managing Partner of Healthcare IT and Life Sciences
What's in store for 2018 when it comes to Healthcare IT issues and talent? Here are 7 hot topics and talent trends that will help to shape the workforce in the New Year:
Blockchain Innovation in Healthcare & Life Sciences. While Blockchain is not new to other industries such as finance or supply chain, technologists within healthcare now see it as a way to allow people to always have access to their healthcare records and have that data anchored, encrypted, and protected. This innovative technology is also helpful in streamlining processes, lowering operational costs, eliminating duplication of work and generating new ways to integrate in a sharing-based economy. In Life Sciences, Blockchain is also making inroads for clinical trials.
According to Deloitte, the healthcare industry is planning the most aggressive deployments of blockchain, with 35 percent of health and life sciences planning to deploy by 2018. Deloitte found that 28 percent of respondents across all industries said they'd already invested $5 million or more, while 10 percent have invested $10 million or more. Certified Blockchain Professionals will be in high-demand.
People Analytics Widely Adopted.
As more Millennials become managers, they are creating employee dashboards such as Microsoft's MyAnalytics for employees to help them better understand how their time is being spent on daily tasks, in meetings, on projects, and to measure their progress towards achieving company goals and initiatives. Ultimately, people analytics is meant to help managers and executives make decisions about their workforce.
Hospitals Building Own Apps to Transform Personalized Care.
Precision medicine by creating apps is an emerging approach for disease treatment and prevention that takes into account individual variability in genes, environment, and lifestyle for each person. In other words, it's personalized care. Hospitals such as Beth Israel Deaconess and Providence St. Joseph Health are building their own apps to transform the future of personalized care. As more hospitals build apps, HIT Programmers will be greater demand.
Cybersecurity Talent Wanted.
If you're a data analyst or cybersecurity specialist, hospitals and other healthcare facilities are probably actively pursuing you. Healthcare hiring is picking up due to the lack of hospital security measures being taken. Data breaches of healthcare systems have increased by about 23 percent since 2015. Weak points including electronic medical record systems as well as the current adoption of wearable technology for patients and clients need to be addressed immediately. While the crisis in cybersecurity grows, so does the staffing need. According to the Journal of AHIMA, researchers found a significant spike in job postings demanding health IT data security certifications alongside the advanced informatics competencies and IT infrastructure skills required to manage health information in the modern digital environment.
Increased Demand for Telemedicine.
A recent report from Grand View Research, states that the telemedicine market is expected to top $113 billion by 2025, with a growth rate of 18 percent.  The increased demand for self-care and remote monitoring, are significant factors driving telehealth growth.  Plus, there will be financial benefits for providers who offer it.  Some new policy changes in Washington are opening big opportunities for hospitals and health systems to drive more revenue from virtual care.
This means that HIT professionals will play an even bigger role when it comes to developing telemedicine services. By helping to create the telehealth infrastructure, HIT professionals can help make telemedicine profitable and a permanent fixture in healthcare delivery. 

Candidate-Driven Job Market Continues.
For most industries across the US, we're expecting the candidate-driven job market to continue and the Healthcare IT Industry is no exception. For HIT job seekers, this is great news. It means they have the power to be very selective regarding job opportunities and employers.  For employers, this means it's high time to review your current talent acquisition strategies. Employers need to prioritize the way they source candidates, the experience those candidates have, and the offers they eventually make.

AI Represents Transformation in Healthcare.
The adoption of AI in healthcare is on the rise and solving a variety of challenges for patients, hospitals, and the overall healthcare industry.  With big data and technical capabilities, we've gotten to the point where new products will be created that begin to make a difference. Scientists will soon get the opportunity to prevent certain diseases, like cancer. With AI, we're already seeing more intelligent prostheses and when AI is combined with robotics, they create personal healthcare assistants such as virtual nurses in smartphones and the ability to place a call for help in emergencies.
Across all industries including healthcare, AI is expected to create 2.3 million by 2020, according to a recent report from Gartner. Skills needed: knowledge of automation, robotics and the use of sophisticated computer software and programs. Candidates interested in pursuing jobs in this field require specific education based on foundations of math, technology, logic, and engineering. Written and verbal communication skills are also important to convey how AI tools and services are effectively employed within industry settings.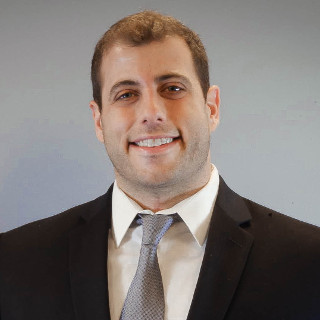 Mike Silverstein
Managing Partner of Healthcare IT and Life Sciences
440-996-0594
msilverstein@directrecruiters.com
June 6, 2017
Norm Volsky, Director of
Mobile HIT at DRI recently had the chance to interview Evie Jennes, President & Chief Commercial Officer, swyMed. Evie shared information about swyMed, their latest solutions, her career, and insights into the telemedicine industry.
Tell us a little bit about yourself and swyMed.
As the President and Chief Commercial Officer, I am ultimately responsible for the sales, partnerships and marketing direction at swyMed. When it comes to working with a company, I am particularly attracted to young organizations that need to grow. I also love to travel and have been working internationally for more than 20 years including 7 years in Eastern Europe and more specifically, Russia. My time there included working at a number of start-ups in that region as well as for larger multi-nationals in the early 1990's. In terms of my career, I have spent about half of my time in Healthcare, and the other half in FMCG, VC Funding, and various manufacturing projects.
As far as swyMed goes, a major barrier for telemedicine to date has been the bandwidth, or I should say the lack thereof.  More specifically, there is simply often not enough, in both rural and urban settings, to reliably conduct video encounters for real-time telemedicine outside the four walls of a hospital. At swyMed our whole business was built around solving this problem. We believe that we have addressed these issues head on with our truly unique video software which has a patented data transport protocol that overcomes latency, and our latest  solution, the DOT Telemedicine Backpack, which leverages this software.  Between the two technologies, we are able to deliver reliable connectivity, and a video encounter from basically anywhere which is a huge differentiator in the market.
What is swyMed's key differentiator in the Telemedicine market?
I think what people need to realize, and they slowly are as telemedicine moves outside of the hospital, is that even if you are the most sophisticated telemedicine vendor in the marketplace, with the most robust virtual care platform, if the end user doesn't have the bandwidth to reliably conduct video encounters outside of a hospital or clinic, the technology is limited. When we founded swyMed, we made the decision to focus specifically on providing the necessary solutions to make telemedicine possible in rural areas as well as urban areas with congested networks. Today, our patented data transport protocol allows users to get around traditional networking challenges, to deliver on-demand video telemedicine encounters in even the most rural and remote locations, where they need telemedicine the most. Day in and day out we work with our clients offering a Mobile Integrated Healthcare solution that enables them to reach places and patients where it was never before possible.
Tell us about your DOT Telemedicine Backpack.
The DOT Telemedicine Backpack is swyMed's most recent and largest product launch to date, which we scheduled around this year's HIMSS 2017 conference. The offering is the industry's first lightweight, mobile telemedicine solution that truly gives care providers the ability to connect to doctors for real-time video encounters-- anytime, anywhere,  even in the most remote areas, or on the go. Truly, a "Doc-on Tap."
For example, say you live in a rural area where communications infrastructure is limited or in a city where networks get congested -- telemedicine will likely be challenging, potentially having a significant impact on the speed and quality of care and ultimately outcomes. Not to mention it is extremely frustrating not to be able to connect when we want to.  We have likely all experienced this with our home internet, Skype, FaceTime, etc. But in this situation, these challenges can ultimately lead to care-givers choosing to forgo using the telemedicine technology they have, which in turn limits care.
Armed with swyMed's DOT Telemedicine Backpack, users can now leverage even the faintest whiff of a network signal and elevate it to a level where high quality, reliable, virtual care is possible regardless of location or infrastructure challenges.  And for the areas that have zero networks, we have satellite built in, thus offering a connection literally everywhere on earth. The DOT Telemedicine Backpack is an ideal solution for mobile telestroke programs, community paramedicine, remote triage, disaster response, and critical transport as it extends the reach of providers and care-givers.
What are the biggest challenges on your plate right now?
As a leader at a young company, driving visibility and sales of our software and the DOT Telemedicine Backpack will of course remain a top priority for me throughout 2017. One of the biggest challenges right now is that our prospective customers need to find a way to pay for the DOT Telemedicine Backpack. The excitement around the DOT Telemedicine Backpack is palpable in virtually every meeting we have.  Our customers very quickly see the many challenges we solve, but purse strings remain tied, and budgets tight. Health systems need to change the dynamic in how they view the price for our (and other) solutions.  It would be helpful if the ROI, which in our case is quite significant, was weighed against the initial investment in the DOT Telemedicine Backpack a bit more. It is being done, but not consistently as of yet.  We as an industry need to continue educating our customers on how we are ultimately saving them money and improving patient outcomes.
The pace of telemedicine adoption can also be a challenge. The industry recognizes the obvious benefits and value that telehealth brings to care, but these findings need to be backed up by legislative changes that reimburse for telemedicine visits. The good news is that every day telemedicine is growing in terms of reach and impact, and with this success we do see some movement on that front. We hope to see that trend continuing.
Other than ATA, what conferences and trade shows do you attend?
Besides ATA, HIMSS is another big event for us obviously as it's the biggest healthcare IT show of the year. We also make the EMS State of the Sciences Conference (dubbed by media as "A Gathering of Eagles") a priority as it has become one of the most progressive and important EMS conferences nationally. Given our business model, the emergency management community is a top target for us so it's great to be able to be part of the conversation related to the most cutting-edge information and advances in EMS patient care.
In the coming year we will also focus on particular states that would be best served by our solution and attend conferences there.
How do you manage your geographically dispersed team?
We get asked this question a lot despite all the technology we have at our disposal today, many people still feel as though you should be in the same room or same building to be successful. At swyMed we challenge this belief by having a team that's dispersed over two continents.  And it works because first and foremost we have colleagues that work exceedingly well together. I have been part of many organizations and this is one of the absolute best teams, if not the best, that I have been a member of. We complement each other's skill sets, we are completely frank with each other so there are no politics, and we genuiunely really like each other as people, which is so important.  We also use our own video software platform for weekly management meetings, sales meetings, and spontaneous meetings.  The technology allows us to still have the 'watercooler chat', but on video vs. in person. Then of course we do see each other at customer visits, conferences, etc., which is always fun, and fruitful.
On your LinkedIn page, you mention having the entrepreneurial spirit. Since this isn't something you are taught, how did you develop it within yourself?
I think that I was born with an entrepreneurial spirit and it was then encouraged by my parents, and especially my father.  I was the kid with the lemonade stand, who was canvassing the neighborhood for babysitting jobs until I turned 16 and could get a 'real' job.
The seven years I spent in Russia and other Eastern European countries really developed my 'entrepreneurial spirit' as it was the 'Wild, Wild East'. If you were not creative with problem solving, resourceful, and entrepreneurial you were not going to make it even with large multi-nationals budgets.
What are the traits or qualities of a great leader?
I managed fairly large groups of people when working for multi-nationals and this is when I developed my management skills.  As a leader I had a few rules that served me well and I still follow them today. Hire people that are smarter than you are, ask good questions, and listen to the answers.  Treat the people you work with, and those that work for you with respect. The people that work for you should feel and know that you have their back. Do what is 'right' even if in the short term it is not in your best interest.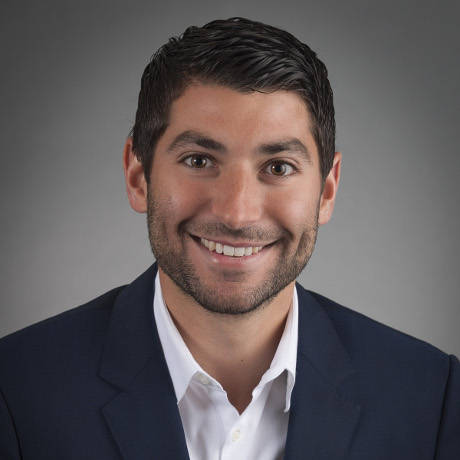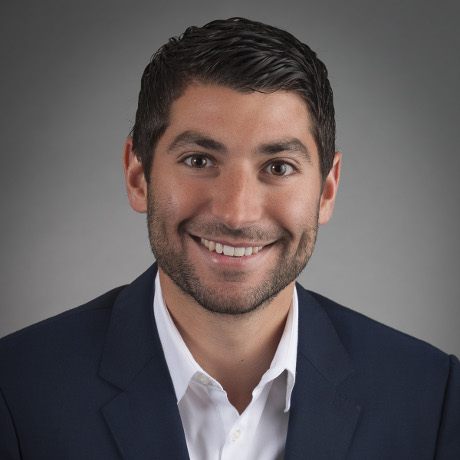 Norm Volsky
Director of Mobile HIT
Direct Recruiters, Inc.
440-996-0059
nvolsky@directrecruiters.com