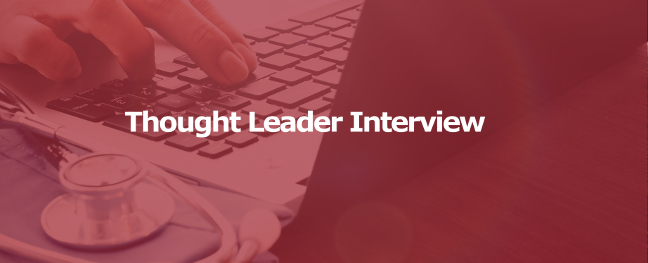 Norm Volsky Interviews Brenda Schmidt, Founder & CEO at Solera Health
November 13, 2017
Brenda Schmidt, Founder/CEO of Solera Health, recently spoke with Norm Volsky, Director of Mobile Healthcare IT about her company, goals, trends in the HIT industry, and much more as a part of our Thought Leader Interview series.
Please tell us about yourself and the company you founded, Solera Health.
I started my career in Science, receiving a Bachelor's degree in Microbiology and a Master's degree in Immunology, and then flipped over to Business.  I worked for Baxter Healthcare for about 15 years, the last 6 of which I was responsible for the Clinical Nutrition Market in Latin America. I really wanted to break out of a large company and start something on my own, so I looked around at where the market was going in the early 2000s when health management was going high tech, high reach. I thought there was a real opportunity to impact the health of service workers who didn't have a computer and required more of a community-based focus. I bootstrapped a company, Viridian Health Management, for about 10 years and the experiences with Viridian led me to Solera's business model. Solera has created a new category as a preventative care benefits manager. We connect individuals to non-medical prevention, coping and support services that meet people's unique needs and preferences, paid by their health insurance company. We have initially focused on the Diabetes Prevention Program to prove our business model.
What was your motivation to start Solera Health?
I purpose-built Solera's business model through several experiences at Viridian that identified the need for a marketplace or integrator in healthcare for non-medical services, delivered by community organizations and digital health solutions paid through medical claims. At Viridian, we focused on employee health management for organizations that had very diverse employee populations. These employers required a creative approach to monitoring the health and productivity of their employees, primarily through program delivery by local community resources that delivered evidence-based, culturally competent programs, which was unique in the market in the early 2000s. After that, we won a large CDC population health demonstration project that leveraged community resources to deliver evidence-programs as a health management strategy for small and mid-sized employers. We then worked with a national retail pharmacy chain to manage patients with multiple chronic conditions, referred from a local accountable care organization, to keep them compliant with their care plan between their doctor visits. Based on these three experiences we realized that there was a real need and opportunity for a technology platform and business model that could connect patients, health plans, and physicians with non-medical prevention, coping and support services, delivered by digital health solutions or community organizations, that could impact cost and quality through a high-access, low cost network. That was the motivation for Solera. I pivoted the business model from Viridian Health Management and purpose-built Solera's business model to address that market need.
What inspired you to pursue a career in healthcare?
I was always interested in Science in high school and in college, getting my degree in Microbiology. Disruptive companies in genetics and tech were starting to enter the market.  I thought there would be growth in careers focused on genetics or microbiology, and I applied for a position as a microbiologist. I'm pretty outgoing and I remember the guy in the lab saying, "this job is not for you." After that, I thought about medical school but got my Master's degree in Immunology partly because my parents said I either needed a job or I would have to come back home. I didn't have a job and I didn't want to go back home, so I went to Grad school. At the end of my Master's I realized I didn't want to get my PhD and spend my career in research. I wanted to go out and see if I could make a difference in healthcare through product, technology and innovation. My first job out of Grad school was as a Pharmaceutical Sales Rep and that was probably much better suited for my personality. After a few years in sales, I joined Baxter Healthcare and had a variety of roles in Global Marketing, Product Management, and Quality.  Those experiences in a world-class company served me well when I started my own company. From the very beginning, the vision was to create an innovative company that solved a big healthcare problem with a culture of compliance and quality as opposed to a technology – driven company that develops a product and then looks for a buyer. Solera purpose-built our business model to solve a problem with a large financial impact for payers. This has led to Solera's quick market adoption and growth.
What are your goals for Solera Health in the next 5 years?
Five years from now I want Solera to be a global platform for integrating non-medical services into medical care at a lower cost to improve quality of care. As a first step, Solera chose to integrate the hundreds of Diabetes Prevention Program providers to prove our business model - that health plans would see the value of non-medical providers to prevent and better manage their members, and would pay for non-medical services delivered by community organizations and digital health solutions. The Diabetes Prevention Program was the first prevention program that we launched in an ecosystem that includes prevention, coping and support.  Solera's technology platform supports value-based non-medical network designed to keep people compliant with their care plan between doctor visits by connecting them to an ecosystem of community and digital providers.  Solera guides each patient to the "best fit" program provider based on their unique needs and preferences. For example, a physician might tell a patient to lose a few pounds, eat healthy and exercise more and then send them out into a world where that's not very easy. Solera can help the patient by matching them to a program, paid for by their insurance company, where they live, work, play, pray and shop and provide them the needed resources whether that's prevention programs or social support, resilience, sleep or healthcare related social supports. All of those things have a direct positive impact on healthcare costs, but they're not appropriate services to provide within the four walls of a clinical setting.
What trends do you expect to see in the HIT industry in the next 5 years?
A trend we are already seeing is market consolidation of digital apps. There are hundreds of apps, and individual point solutions have a difficult time gaining traction with payers and employers who are looking for single-source platforms. The other trend we've seen is collaboration among a wide variety of stakeholders to integrate their various technology and digital solutions into a patient-focused strategy where those things, in concert, can provide holistic care to a patient. In general, people are realizing that a single technology is not going to solve an end-to-end problem in healthcare, so collaborative partnerships and integrated technologies help streamline both the contracting process and the patient experience. Another trend is that demonstrated clinical effectiveness is becoming more and more important. Payors want proof that these things work in broad populations, and certainly, the FDA is moving in that direction around pre-certification of digital apps. Another trend is just the recognition that human interaction and accountability is an important driver of behavior change, and that digital apps that use data and even provide feedback using artificial intelligence haven't shown that they can drive sustainable behavior change. We have seen several hybrid models where content delivery and data collection can happen digitally, but when you want to provide effective support for sustainable behavior changes, we believe that takes human interaction, accountability and motivational interviewing - which is very difficult to do with technology.
What interesting new projects are you working on?
We looked at all the reasons why our business model was successful for the Diabetes Prevention program. There were 3 key factors that drove the success of our business model. The first was a highly fragmented set of program delivery providers that required integration into a network. The second was the need for a standard set of quality metrics across a disparate group of program providers to document quality, performance and outcomes. Third, we look for programs where there could be an engagement strategy dependent on consumer choice. Even though many program providers may be delivering the same program or addressing the same problem, the intervention methodology and patient experience can be very different. Solera is like Match.com for non-medical service providers - we match people to the program provider that best meets their unique needs and preferences.  The delivery modality could be telephonic, telehealth, digital, online, community, in person, group, or individual. There are several different variables that can impact a person's success. Because behavior change is so personal, it is important to meet people where they are and provide programs and program providers for them where they feel that they'll be most successful. As the business model has expanded beyond Diabetes Prevention to other non-medical services such as sleep, resilience, tobacco cessation, and healthcare related social support, we look more like Expedia.com when you think about a wide variety of different types of programs and services that we can bundle together. For example, if your trip includes a car, a hotel and a flight, in our world that might be diabetes prevention, stress and a food prescription as a custom bundle for each person from among our variety of programs and services that's unique to each person. That analogy makes a lot of sense for our technology platform and the business we're building. The next market we are launching is an integrated network of sleep and resilience program providers. There are so many different digital apps addressing sleep and stress management that deliver their programs in very different ways that there is even more of an opportunity to identify and match people with a program that meets their needs than diabetes prevention. Improved sleep and resilience also have a direct clinical correlation with obesity and chronic disease. As we've talked to employers, consultants, plans and even the providers and vendors in our network, most agree that our model makes sense. If Solera can identify the people that are the "best fit" for each one of our network providers, it benefits both the program provider and the patient. We have dozens of solution providers in our network. They are not competitive with each other, even when providing the same program, because they don't want the most people using their app or program, they want the people who are going to be most successful using that app and program. If Solera can help make that match, it benefits everybody.
You are the President of the Council for Diabetes Prevention and the Board of the Arizona Bioindustry Association. What new initiatives are you accomplishing on these boards?
Each board has very different missions. Here in Arizona, there's a recognition that Phoenix and Tucson have the assets to support and fuel an innovation economy and become a medical and technology innovation hub. The Arizona BioIndustry Association was critical in pushing the angel Investment tax credit through the legislature, paving the way for tax breaks for people investing in young entrepreneurial companies. The organization is a catalyst for bringing capital to Arizona life sciences and healthcare technology companies, and supporting technology transfer to commercialize the innovative technologies being developed at our state Universities. The group is also creating collaborative partnerships with the Arizona Technology Council and other economic development stakeholders to attract companies to Arizona, making sure that we have adequate talent and socializing the assets that can support a vibrant start-up community.
The other organization that I'm very passionate about is the Council for Diabetes Prevention, a new non-profit that was started just about a year ago at a Congressional briefing. The Council was created with the recognition that the Diabetes Prevention Program was going to become a required preventive benefit for all Medicare members. The program is delivered by highly fragmented community-based organizations and digital health solutions that didn't have an advocacy voice in Washington. The Council provided the opportunity for these providers and other diabetes prevention stakeholders to come together, share best practices, and establish quality metrics for program delivery for the industry.  They also needed an organization to advocate on behalf of non-medical providers that could deliver these evidence-based programs in a quality way without licensure, credential, or certification. We now have almost 100 Council members, an independent 5-member board. The Council is very active in advocacy and working with CMS and CDC to ensure the effective implementation and administration of the DPP. It was fun to be involved in something from the very beginning that could make a big difference in a new national benefit.
As an accomplished healthcare entrepreneur, what advice do you have for up and coming entrepreneurs?
Breaking through the noise in healthcare is really hard. There are literally hundreds of healthcare startups pitching to the same buyer. When introducing a disruptive technology or new product, it is important to focus on the problem you are solving, and the industry will look to you to solve it. Grow through thought leadership and clinical evidence as opposed to marketing.  It is also important to identify and sell to the person who is financially motivated to buy your solution to solve a problem that impacts their bottom line. Health Plans and employers are very fatigued with point solutions and are looking for platforms that offer an integrated solution or end-to end patient experience. There are certainly a lot of problems to solve in healthcare but I think the other important strategy is collaboration. There isn't a single company that has an end-to-end solution for payers. A good strategy for new market entrants is to partner with a more established company that already has clients and revenue. Find partners where your solution helps them add more value to their existing client base as a way to gain revenue and traction to avoid the very long sales cycles. This has been an effective strategy for benefit integration platforms and consumer engagement companies. Once the new company has established credibility as a partner to one of these larger organizations, it's easier for them to sell directly to payors and scale their businesses
What drives you to succeed?
I just really want to make a difference. When I leave the house in the morning I tell my husband, "I'm going out to change the world one pre-diabetic patient at a time." We just did a series of testimonial videos for people who have participated in the Diabetes Prevention Program that highlighted their journeys.  Solera has made a difference in people's lives even though we don't deliver any of these programs. Sometimes I play these videos to focus on our mission because it is a privilege to have the opportunity to make a real difference in someone's life, and it is very motivating. There is a tremendous opportunity to scale non-medical programs delivered in communities and the world can't move fast enough for me to scale prevention and support programs and services that I believe can transform healthcare. I see such a huge opportunity to impact patients outside of clinical settings. While I am focused on innovative business models to transform healthcare to improve costs and quality, it really comes down to helping individuals improve their health. The personal stories of people struggling to improve their health and the feedback that we have made it a little easier for them drives me to do more.
What strategies do you use at Solera Health to retain top talent?
I have purpose-built a mission-driven organization with a great corporate culture. Solera benchmarks our corporate culture against industry and national benchmarks, which we exceed in all categories. We recently won the "Best Places to Work" award in Phoenix.  We also hire self-driven people and then give them the freedom to excel.  I have a no-jerks rule, a rule to not have stupid rules, and we really focus on mastery, autonomy and purpose in a collaborative environment. Solera is a very mission-driven organization and it's important to me that everyone can tie their job with both the business objectives but also the purpose of the organization. Corporate culture and focusing on the importance of our culture has really helped us attract and retain top talent. People want to work here. We consistently get inbound inquiries about coming to work for us because people believe in our mission and believe that we can make a difference.
How has government regulation and policy affected your niche in the healthcare industry?
Government regulation was the driver for us selecting the Diabetes Prevention Program as our initial market and product. The Centers for Disease Control was authorized by Congress back in 2010 to scale the Diabetes Prevention Program. The CDC built an infrastructure of community organizations using non-clinical providers as trained Lifestyle Coaches who were delivering the program through grant funding. The CDC developed a standardized curriculum that was public domain and established quality and fidelity metrics for the program. That standardization and CDC oversight made it a good market for us to start because we could assure our health plan clients that we had a quality delivery network as opposed to Solera curating our own network. The Center for Disease Control has an existing infrastructure and framework. We saw a line of sight on reimbursement for two reasons, the first being that the US Preventative Services Task Force made a recommendation that the Diabetes Prevention Program was the Gold Standard to address cardiovascular risk reduction. It became a mandate for health plans to cover cardiovascular risk reduction through a 12-month intensive lifestyle program that really wasn't applicable to deliver by higher-cost clinical providers. The second reason was the Diabetes Prevention Program was being evaluated by the Centers for Medicare and Medicaid Services Innovation Center as an expanded model. We anticipated that the Diabetes Prevention Program would become a covered Medicare preventive benefit around the 2017-2018 timeframe. Back in 2013 we knew it was an interesting market for us to enter based on regulation and prove our business model, and not have to go to health plans and ask them to cover services without documented impact and outcomes.  The health plans felt that they had to cover the DPP and we provided a business model that made it very easy for them to administer and offer the program to their members and employers.
When did you feel that this business model was going to be a success and you were solving the problem you set out to solve?
A very meaningful moment for me was the day we reached out to health plan members to inform them of the Diabetes Prevention Program as a new health benefit. We could actually watch and see the statistics of people matching and enrolling in the Diabetes Prevention Program. We celebrated the number of people who may not become diabetic. We've enrolled more people in the Diabetes Prevention Program in 2017 than the entire industry has enrolled combined over the previous 4 years, so we have solved for consumer engagement and scale. This is tens of thousands of people who may now not get diabetes. It's really thrilling to see our model and technology working.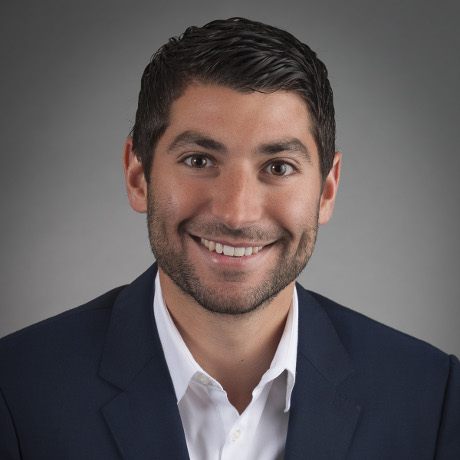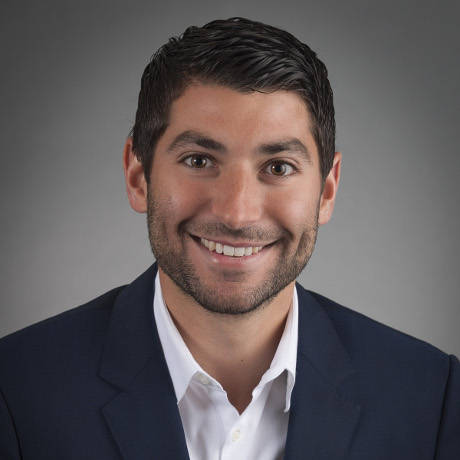 Norman Volsky
Director of Mobile HIT
440-996-0059
nvolsky@directrecruiters.com