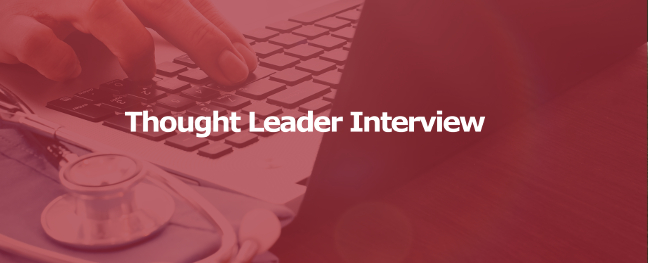 Brian Silverstein, Director of Life Sciences recently had the opportunity to ask Florence Hudson, Mechanical and Aerospace Engineer, former IBM Executive, and Editorial Board Member for Blockchain in Healthcare Today a series of questions. She shared insights regarding her impressive career, trends in the tech and healthcare industries, and advice for up-and-coming STEM professionals.
Please tell us about yourself.
I'm a Mechanical and Aerospace Engineer, and that interest started when I was about 3 years old. I was brought up by my maternal grandparents because my mother died the day I was born, so my mother's brothers and sister became my brothers and sister. My oldest brother loved space. He used to get me up at 5 or 6 in the morning to watch the Apollo missions take off. I remember thinking it was so cool and wondering how they do that, and how they get up there and back to earth safely. They say that's when you become an engineer - when you start asking 'how.'
From there, I got a number of scholarships out of high school and ended up going to Princeton to be a Mechanical and Aerospace Engineer. I worked at Grumman and then NASA at the Jet Propulsion Lab, so I've always worked on things that are the leading edge and the future. I was able to work on the space shuttle program and met Sally Ride; she was going to be flying in the space shuttle, and I was building the space shuttle. At the end of the 70's, the aerospace world was really in a decline, so I took a look around and thought that computers were going to run the world someday, so I interviewed with HP and IBM, and took a job with HP in California. I was there for a little over a year then my grandfather got sick, so I moved back to NY and got a job with IBM. They called me an early identifier, which means I was on track to be an executive, and I was fortunate enough to have a 33-year career at IBM, including Vice President and Director roles.
When I got to the point in my career where I wasn't going any higher, I decided to look for roles that met my goal to become a Senior Vice President and C-level executive as I had documented in my 1-page lifetime strategic plan created in 1983. At that point, my friend introduced me to a Senior Vice President and Chief Innovation Officer role at Internet2, which was a really fun job. From there I joined the Blockchain in Healthcare Today Editorial Board, which I still do now. In addition, I am the Editor in Chief for a book on women and the Internet of Things and this framework called TIPPSS – trust, identity, privacy, protection, safety and security for the Internet of Things. I'm focused on this area to increase awareness of the need to improve trust and identity of things, people, software, and cybersecurity to keep people safer in this hyper-connected world we live in. There are about 15 women writing chapters in this book from different parts of my life; research, industry, government, academia and more. I am also Special Advisor for Next Generation Internet for the Northeast Big Data Innovation Hub at Columbia University, a very cool role. I also speak at many events regarding Internet of Things, smart cities, Women in STEM, Blockchain, and more.  Now I'm looking for the next cool thing I can do whether it is board positions, or new roles where I can make things better – that's what engineers do.
You have a degree in Mechanical and Aerospace Engineering. What led you to get involved with healthcare in your career?
When I was at IBM in Corporate Strategy, Lou Gerstner as the CEO inspired us to look at some of the newer markets we should be participating in. Healthcare and Life Sciences was one of them. At the time I was a VP in Corporate Strategy and my team led the development of a number of new strategies, including creating the analytical structure to understand and operate in new markets that weren't really defined yet, as documented in a Harvard case study about the IBM EBO (Emerging Business Opportunities) program. We created a framework to assess market potential and value creation, then developed a range of uncertainty for the new markets including everyone's opinion to help us move forward together. We did that for healthcare and other markets. I also worked on the IBM Watson cognitive computing strategy which included choosing healthcare as a prime opportunity for cognitive computing.
As I started getting involved more with Internet2, Healthcare and Life Sciences came up as a key focus area. As Chief Innovation Officer, I did a community survey to find what areas of open collaboration we should work on together, and came up with distributed big data and analytics, the Internet of Things, and end-to-end trust and security. Within big data and analytics, one of the use cases that came forward was Healthcare and Life Sciences. When the Cancer Moonshot came along I was fortunate to have the opportunity to participate in the summit at Howard University in Washington, DC to discuss how the scientists and technologies can support the acceleration of cancer research and data sharing. I was fortunate to be appointed to the program committee for the computational approaches for cancer workshop at the annual SuperComputing conference as another way to leverage different types of scientists, technologists and researchers together to apply their cumulative thinking to cancer. Healthcare is a huge space with so many opportunities to improve outcomes, so much to figure out, and so many challenges. We can bring brilliant people together, leveraging existing and new technologies, to work together and use their unique gifts for good.
Being a Special Advisor for Next Generation Internet at the Northeast Big Data Innovation Hub, what are the biggest challenges and opportunities you see in the world of data?

One of the biggest challenges is cultural; people have to choose to share their data. In research environments your research is your intellectual property, it's your identity and it's what helps you get tenure, so we need to get to thinking that data needs to be shared. The other challenge is protecting against other people changing your data. We have to apply new technologies to areas where people aren't used to sharing data and give them protection.
The opportunity across the board is using the data for good. We need to look at data holistically to get key insights and make the right decisions to change things. Another thing as we look across the world is working together to come up with what we want to accomplish and how we can make things better by improving collaboration within data science globally.
What trends do you expect to see in technology in the next 5 years?
A trend I see is the need for this TIPPSS idea; trust, identity, privacy, safety and security. More people are becoming aware of the threat of physical and financial harm from the connected devices and systems on the planet. We need to build in TIPPSS for new devices, and add more security to existing devices and systems. I think there will be more and more awareness and regulation in these areas. The issue of ethics will also increase regarding how we use the vast amount of data available about people and things, relating to data science, IoT, privacy, and security. There are so many aspects of making tech more safe and secure as it becomes more integrated into our daily lives. For example, quantum computing is going to be very real and provide opportunities and challenges; if you make something really smart it can be good and bad so figuring out the ethics of data and tech are more and more important as we move forward.
What interesting new projects are you working on?

The Blockchain world is very interesting. My position on the Editorial Board of Blockchain in Healthcare Today allows me to look at how new blockchain technology, which tucks under the TIPPSS umbrella, can provide better integrity, trust and security of data, whether it's data about the pharmaceutical supply chain to make sure counterfeit drugs don't enter, or provenance of medical or clinical research data as it is transferred between devices, institutions, people and networks in the eventual pursuit of precision medicine and precision cancer care. We focus on figuring out how to maintain integrity of the data since all devices which house the data are hackable. Blockchain can help with this, as it tracks who and what creates or changes data. It's exciting to work with doctors, the editorial board, and medical schools to make things better by marrying technology with healthcare.
I am also involved in a number of things related to TIPPSS, which we need to get more women involved in. The way I look at diversity, until we are at human population parity in STEM fields – Science, Technology, Engineering and Math - we aren't leveraging all the resources on the planet; if 50% of the planet is women, then 50% of everything should be women. We need to encourage women and let them know that they can do it and they should get involved.  
What types of mentor or mentors have you had throughout your career?

My first was my brother who woke me up to watch the Apollo missions when I was 3 years old. He provided me the opportunity to see what's out there so I could see what I was interested in. My parents were also always very supportive of me. My first real mentor in the aerospace engineering field was Yvonne Brill, who passed away a couple years ago. I met her when I was at Princeton University and president of the Society of Women Engineers section. When she passed away, her NY Times obituary called her the first female rocket scientist in the US. She connected me to NASA's Jet Propulsion Lab as my summer internship and she was on the NASA safety advisory board after the Challenger disaster. She was incredible. I always show pictures of her when I do my Women in Tech talks. Whenever I went back to Princeton I always tried to go and visit her at her house and give her a hug. Last time I saw her, she showed me the medal President Obama had just presented her on Technology and Innovation. I also had a number of mentors at IBM when I was on the Executive path. Now a few other women and I who were VPs at IBM have started doing peer mentoring and ladies dinners to help each other in work and life. We invite the EVP from IBM who mentored us all to join our dinners too.  He is still there for us even though we have all retired from IBM.
What do you believe are the traits and qualities of a great leader?
I think a great leader needs to care. They need to care about the business, their team, clients, people, partners; people can tell if you do or don't care. You can show that you care by listening. I used to present to the Hebrew University of Jerusalem when I was at IBM, and I'd speak to them about our strategy, and they gave me this ornament I still have that says, 'It is the province of knowledge to speak, and it is the privilege of wisdom to listen' – Oliver Wendell Holmes. So as leaders it is our job to listen, respond, and lead, inspiring people to look forward, look up and think of what more they can be or do, and help them reach for the stars.
You were recently featured by the New York Hall of Science with your STEM profile. How do you encourage STEM careers among your network?

I'm approachable and friendly, but I'm a geek; I worked on future missions around Jupiter, cognitive computing, next gen internet, and helping cure cancer. I say if I can do it, you can do it. I had very humble beginnings, with my mother dying and my father leaving, and I was an orphan, so if I can do it, you can do it. I encourage anyone to find what inspires them and do it. It could be boys, girls, robots, anything; I'm flexible, we just need more thinkers and doers in the STEM field.
Based on your LinkedIn profile, you have earned various honors and awards. To what or whom do you attribute your success?

My parents were my core. They were so supportive of me – they lost their daughter and then took care of me. I was first in our immediate family to go to a 4-year college and they supported that. I also had teachers who were supportive of me. You need personal cheerleaders in your life that believe you're great. My parents, siblings, friends, daughter, have all been personal cheerleaders for me and I'm very lucky that they support me.
What advice would you give to up and coming technology professionals to be successful?

Figure out the unique gifts God gave you and use them for good. If people say you have a gift, ask them for feedback about it and what the good part was. When I was looking at how to portray myself, my mentor from IBM said that my unique value is that I'm technical and a business executive, and it's the unique combination that really differentiated me, so that's what my CV says at the top now. Getting feedback from other people, listening, and leveraging that can help you on your way to success. Find things that really inspire you, listen to the market, continue to pursue your ideas, and don't give up. Look at how to leverage ideas for good and watch out for those who use their ideas for bad.
Brian Silverstein
Director of Life Sciences
440-996-0877
bsilverstein@directrecruiters.com
December 7, 2017
By Mike Silverstein, Managing Partner of Healthcare IT and Life Sciences
What's in store for 2018 when it comes to Healthcare IT issues and talent? Here are 7 hot topics and talent trends that will help to shape the workforce in the New Year:
Blockchain Innovation in Healthcare & Life Sciences. While Blockchain is not new to other industries such as finance or supply chain, technologists within healthcare now see it as a way to allow people to always have access to their healthcare records and have that data anchored, encrypted, and protected. This innovative technology is also helpful in streamlining processes, lowering operational costs, eliminating duplication of work and generating new ways to integrate in a sharing-based economy. In Life Sciences, Blockchain is also making inroads for clinical trials.
According to Deloitte, the healthcare industry is planning the most aggressive deployments of blockchain, with 35 percent of health and life sciences planning to deploy by 2018. Deloitte found that 28 percent of respondents across all industries said they'd already invested $5 million or more, while 10 percent have invested $10 million or more. Certified Blockchain Professionals will be in high-demand.
People Analytics Widely Adopted.
As more Millennials become managers, they are creating employee dashboards such as Microsoft's MyAnalytics for employees to help them better understand how their time is being spent on daily tasks, in meetings, on projects, and to measure their progress towards achieving company goals and initiatives. Ultimately, people analytics is meant to help managers and executives make decisions about their workforce.
Hospitals Building Own Apps to Transform Personalized Care.
Precision medicine by creating apps is an emerging approach for disease treatment and prevention that takes into account individual variability in genes, environment, and lifestyle for each person. In other words, it's personalized care. Hospitals such as Beth Israel Deaconess and Providence St. Joseph Health are building their own apps to transform the future of personalized care. As more hospitals build apps, HIT Programmers will be greater demand.
Cybersecurity Talent Wanted.
If you're a data analyst or cybersecurity specialist, hospitals and other healthcare facilities are probably actively pursuing you. Healthcare hiring is picking up due to the lack of hospital security measures being taken. Data breaches of healthcare systems have increased by about 23 percent since 2015. Weak points including electronic medical record systems as well as the current adoption of wearable technology for patients and clients need to be addressed immediately. While the crisis in cybersecurity grows, so does the staffing need. According to the Journal of AHIMA, researchers found a significant spike in job postings demanding health IT data security certifications alongside the advanced informatics competencies and IT infrastructure skills required to manage health information in the modern digital environment.
Increased Demand for Telemedicine.
A recent report from Grand View Research, states that the telemedicine market is expected to top $113 billion by 2025, with a growth rate of 18 percent.  The increased demand for self-care and remote monitoring, are significant factors driving telehealth growth.  Plus, there will be financial benefits for providers who offer it.  Some new policy changes in Washington are opening big opportunities for hospitals and health systems to drive more revenue from virtual care.
This means that HIT professionals will play an even bigger role when it comes to developing telemedicine services. By helping to create the telehealth infrastructure, HIT professionals can help make telemedicine profitable and a permanent fixture in healthcare delivery. 

Candidate-Driven Job Market Continues.
For most industries across the US, we're expecting the candidate-driven job market to continue and the Healthcare IT Industry is no exception. For HIT job seekers, this is great news. It means they have the power to be very selective regarding job opportunities and employers.  For employers, this means it's high time to review your current talent acquisition strategies. Employers need to prioritize the way they source candidates, the experience those candidates have, and the offers they eventually make.

AI Represents Transformation in Healthcare.
The adoption of AI in healthcare is on the rise and solving a variety of challenges for patients, hospitals, and the overall healthcare industry.  With big data and technical capabilities, we've gotten to the point where new products will be created that begin to make a difference. Scientists will soon get the opportunity to prevent certain diseases, like cancer. With AI, we're already seeing more intelligent prostheses and when AI is combined with robotics, they create personal healthcare assistants such as virtual nurses in smartphones and the ability to place a call for help in emergencies.
Across all industries including healthcare, AI is expected to create 2.3 million by 2020, according to a recent report from Gartner. Skills needed: knowledge of automation, robotics and the use of sophisticated computer software and programs. Candidates interested in pursuing jobs in this field require specific education based on foundations of math, technology, logic, and engineering. Written and verbal communication skills are also important to convey how AI tools and services are effectively employed within industry settings.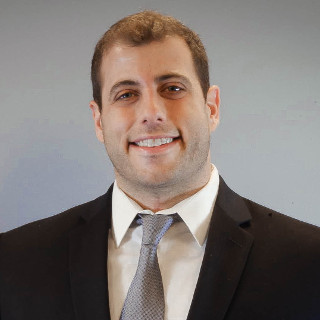 Mike Silverstein
Managing Partner of Healthcare IT and Life Sciences
440-996-0594
msilverstein@directrecruiters.com
October 5, 2017
By Mike Silverstein, Managing Partner of Healthcare IT and Life Sciences
Value-based care, population health, telemedicine, cybersecurity and interoperability are just some of the topics taking priority in Healthcare IT professionals' minds. More importantly, leaders in HIT organizations need to have the talent to support these types of Healthcare IT initiatives to drive innovation and strategy. Landing this talent has been challenging in a tight global labor market where candidates have options and the upper-hand. In a recent CEB Global Talent Monitor Report, global employee confidence in the economy reached 53.8%, the highest it has been in almost three years, and employees' perceptions of job opportunities increased 1.2%. While employees are confident they could find a new job, this confidence increase has not translated to increased job seeking. Instead, employees are beginning to work harder and stay longer at their current jobs with a 4.5% increase in employees planning to stay with their current employer in North America.
This candidate-driven market paired with the need for workers with new and complex skills means hiring managers need to address what potential candidates are looking for in order to attract and retain the best talent. Here are four factors leaders and hiring managers need to take note of to land these job-confident individuals.
Respect
CEB Global Talent Monitor reported that employees are increasingly looking to be respected and treated fairly in the workplace. This is important to remember throughout the entire hiring and onboarding process. This includes respecting the candidates' time throughout the interview process, then continuing to offer valuable feedback and constant communication throughout employment to ensure mutual expectations are met.
Compensation and Benefits
Money might not be everything, but it is a crucial piece in attracting talented individuals. With candidates having several options on the table, employers need to stay on top of salary and benefit information in the industry. Not only do employees expect to enter a job with a great compensation package, but they also expect competitive raises, bonuses and benefits such as paid time off, healthcare insurance and retirement savings.
Culture and Engagement
Company culture is a reflection of an organization's values, mission and vision. Employers need to strive to create a strong work environment where employees feel that they belong and want to stay. Making sure employees are engaged at work and enjoy the culture can be a company's strongest asset. Employers can attract new candidates to an exciting culture by showcasing it in their brand, website, social media and throughout the interview process.
Opportunity
Clear growth plans and upward mobility for employees to apply their skills and advance their careers in the company are extremely important. Managers and leadership teams need to be open, provide employees with training and development options, allow room for new ideas and be accessible to their teams. Candidates are looking to make a difference and feel a purpose in their job, so the freedom to take advantage of their strengths is crucial for employers to remember.
Attracting and retaining top talent is a challenge in every industry. By addressing the 4 factors mentioned above, hiring managers will have an edge on the competition in a candidate-driven market.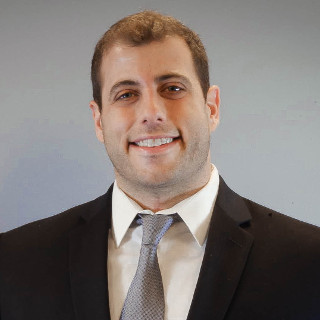 Contact Mike Silverstein:
440-996-0594
msilverstein@directrecruiters.com
April 5, 2017
By Sarah Pozek, Director of Life Sciences
As an executive recruiter with a passion for social media, I spend a lot of time curating my personal brand and evaluating that of the candidates and companies in my sphere. Whether it is for your current career, job searching, networking, or simply to be social, chances are you interact with one or more social platforms daily… and the impression you leave makes an impact. CareerBuilder's annual social media recruitment survey in 2016 showed that 60% of employers use social media sites to research job candidates. From a recruiter's standpoint, it is closer to 100%. Culture fit is top priority for many of my clients, so when I check out someone's LinkedIn profile I am looking for any sign that they would be a good (or bad) addition to their team.
This is just one reason why it is essential to effectively manage your personal brand online. It is extremely important to not only monitor it for negativity, but to bring something positive and useful to the table. This will make you more memorable when looking for your next executive level role.
Here are 6 key practices to craft your personal brand:
Know who you are
While companies all have differentiating goals and values they want to showcase and promote online, i.e. athenahealth wants to "unbreak healthcare", while Medrio brings a rockstar mentality to clinical trials, individuals need to identify how they want to be perceived. Recent data from Glassdoor shows that 79% of jobseekers use social media in their job search. What is your differentiator?  Prospective employers, clients, and the rest of your network want to know!
Consistency
Consistency in the timing of posts, tone, and look of your personal brand is important to gain traction among your followers, friends, and connections.  From colors, images, types of language you use, to the content you re-post, it is important to keep a steady perception of your personal brand. While different social media sites are used for different reasons, it can only benefit you to make sure there are similarities in what you are projecting across all of them.
Engagement
Continuously updating your online presence with new content, job changes, or addition of new accomplishments will help grow engagement with your audience, but interacting with followers and friends is also important to gain feedback and essentially build brand loyalty. Always be receptive to feedback, new ideas, and the opportunity to learn something new from your connections. Also, never hesitate to throw out a "like" or "congratulations!"
Get Visual
Instead of posting standalone text, use photos, videos, infographics, and other types of visuals to capture your network's attention. A study from Hubspot shows that infographics are "liked" and shared on social media 3 times more than any other type of content, and Facebook posts with images see 2.3 times more engagement than posts without images.
Post Responsibly
As with a dinner party or networking event, the same conversation etiquette applies to social media – talk of religion, politics or money is frowned upon. It's a safe bet to keep controversial opinions and posts off your social media sites. Stay away from negative posting, venting or engaging in argumentative conversations online to keep your online brand positive.
Monitor
In businesses, marketers are always working to build their brand, but also to get relative feedback from customers to analyze, then make improvements.  Similarly, your personal brand will benefit from the same concept.  Paying attention to what regularly is happening across your social media sites and being responsive will pay off in making your online presence strong and positive.
What strategies are you taking to cultivate your personal brand? We would love to hear from you!
Sarah Pozek
Director of Life Sciences
Direct Recruiters, Inc.
440-996-0597
spozek@directrecruiters.com
February 8, 2017
By Sarah Pozek, Director of Life Sciences                   
Late last month I had the opportunity to attend SCOPE 2017 in Miami. In addition to being a welcomed reprieve from January in Cleveland, it was also thoroughly exciting (and inspiring) to dive deeper into the world of Clinical Trial technology.
Below is a sampling of the companies that I met with and felt were doing some really innovative things! What technologies or companies blew you away at SCOPE?
Clinical Ink
In 2007, Clinical Ink took innovation to the next level by creating a solution that would be run on a technology that wasn't even around yet. You read that right. We were still two years out from the release of the first iPad when founders Tommy Littlejohn, M.D. (an experienced researcher with more than 3,000+ studies under his belt) and Doug Pierce developed a tablet-based software application that would eliminate paper source documents in clinical trials.
While their software continues to evolve, this pattern of innovation continues. Whether it be in the form of their SureSource platform expansion or their enhanced tablet-based eCOA for CNS Clinical Trials, Clinical Ink has continued to disrupt the industry standard. Their current offering captures clinical trial source data and documents with 100% accuracy and in real time from study launch to analysis. Add on the mobile accessibility of SureSource Engage and you've got the resources you need for better, faster and safer studies.
To learn more about Clinical Ink, please visit http://www.clinicalink.com/.
goBalto
Aptly named after the legendary Husky (who coincidentally now resides in my hometown), goBalto's mission is to get medicine to patients in need faster by accelerating the time-to-market for new drugs, medical devices, and other therapies. Their SaaS applications offer an end-to-end solution for starting Clinical trials. This process starts with site selection (analyzing data from the client's internal systems and then augmenting that with third party information and goBalto's proprietary data) through goBalto Select. Next up is goBalto Activate, which is an intelligent workflow solution with over 60+ country-specific preconfigured workflows, including required documents, allowing users to track progress in real time and receive alerts. Finally, goBalto Analyze streamlines these early stages by comparing performance among sites, countries, and studies to identify any potential bottlenecks.
This fast moving company already has relationships with more than two thirds of the top 25 pharma companies and four of the top five CROs. Definitely a company to watch (and I'm not just saying that because they bribed me with an adorable stuffed Balto).
To learn more about goBalto, please visit https://www.gobalto.com/.
OmniComm
OmniComm probably lands as one of the better known names on this list. Putting customer experience as a high priority has paid off, and their TrialMaster EDC was ranked #1 by clinical research sites surveyed in late 2016 (Porter Research) to the tune of three out of every five sites globally. These rankings were based on ease of use, performance and customer support. It's definitely worth noting that OmniComm was the only EDC system that exceeded the average in each category. One way they differentiate themselves on the customer support side is all customer care and support personnel are OmniComm employees (no outsourcing, no contracting – all of those people, world-wide, who pick up the phone are in house).
Now landing as the third most popular EDC (falling only behind behemoths, Medidata and Oracle), it's truly impressive that they have been able to achieve such a high level of site-user satisfaction. In addition to their progressive technologies, OmniComm also offers a variety of services including hosting, study design and development, training, consulting services, technology transfer and transition, and 24/7 global customer care. I'm sure we'll see this company continue to grow!
To learn more about Omnicomm, please visit http://www.omnicomm.com/.
DrugDev
DrugDev had a great showing at SCOPE this year. Not only did they score arguably the best booth location, but they also took home a 2017 Best Practice Award for their Golden Number (the industry-standard universal identifier for global site facilities and staff). Congratulations to the team!
The DrugDev Golden Number is also the backbone of the shared data layer that powers their new rollout, DrugDev Spark™. This is the first comprehensive unified solutions platform which has been proven to add value to thousands of clinical trials, and is being used by 9 of the top 10 pharmas and 4 of the top 5 CROs.  The technology takes users from planning, to startup, to trial conduct with solutions included for each phase and leads to an overall more streamlined process.
To learn more about DrugDev, please visit https://www.drugdev.com/.
Trifecta Clinical
As a global leader in training technology for clinical study investigators, Trifecta offers a fully integrated platform, custom built to support the delivery of efficient and audit-ready clinical trials.  Trifecta helps simplify the training process, delivery and exchange of safety letters for Sponsors, CROs and sites. In an industry where acceleration is key, Trifecta sets themselves apart through customer service excellence delivered with the agility required to provide solutions as unique as each clinical trial.  I had the pleasure of meeting with Rick Ward, VP of Commercial Operations, at the conference and he shared the following, "When challenges arise in clinical trials, as they always do, Trifecta is a highly responsive and nimble partner."  He continued, "When Sponsors and Clinical Research Organizations partner with Trifecta, they can expect a team skilled in both creating and anticipating solutions-even before obstacles appear."
Trifecta partners with leading pharmaceutical, biotechnology and clinical research organizations to support studies ranging from 2 sites to over 2,000.  From accelerating study start up, to simplifying to save tremendous amounts of time, to organizing and distributing quality, audit-ready data, Trifecta's purpose-driven solution was built with one goal in mind:  To deliver more trial with less error across an entire portfolio of studies.
To learn more about Trifecta, please visit www.trifectaclinical.com.

SignalPath
One of the younger companies that we met with, SignalPath distinguishes itself with a clean, modern and engaging presentation. Accessible from the cloud, SignalPath is a software solution that supports clinical trial sites by improving ease and efficiency of trial execution.
Focusing on the site specifically, SignalPath is designed to streamline the workflow of patient management and offers an easy, intuitive and accurate way to manage clinical trials. Key features include participant management, data and insights, financials, and patient engagement.
To learn more about SignalPath, please visit http://www.signalpath.com/.
Medrio
Always the most easily recognizable, Medrio and their team continue to impress with their "rockstar" solution. Offering SaaS-based eClinical software solutions since 2005, namely EDC and eSource modules, their solutions are used for studies in all phases and therapeutic areas including Pharmaceuticals, Device, Diagnostic, Animal Health, Oncology, and Nutraceuticals, as well as in non-clinical academic and industry studies.  Medrio's simple-to-use, point-and-click interface with risk-based monitoring, randomization, and eSource capabilities offers leading-edge innovations not found in other solutions.
Not surprisingly, this accessible, customizable, and intuitive product that built its reputation on early stage studies is now gaining traction in the later phase trials. With clients like 16 of the top 20 global biopharmaceutical companies and 4 of the top 10 CROs (and a 98% customer satisfaction rating, by the way), these guys are poised for continued success.
To learn more about Medrio, please visit http://medrio.com/.
CSSi
CSSi President, Chris Trizna, couldn't have picked a better location for my final meeting of the week – sitting on the stairs behind the Hyatt overlooking the Miami River. What better place to discuss patient recruitment than under palm trees?
With over a decade of experience and thousands of trials under their belt, CSSi has seen that the best way to recruit (and keep) patients is to tailor support around each individual site. Customized to each site's needs, their solutions are comprehensive and adapt to the uniqueness of the given area. This approach enables a faster pathway to commercialization for clients' drugs and medical devices with services to support lifecycle strategies from start to finish. Using their SmartStart™ Access program helps companies to reach their commercial goals and milestones.  CSSi has commercialized over 500 new drugs, biologics, medical devices, and in-vitro diagnostics.
To learn more about CSSi, please visit http://www.cssienroll.com.
Overall, SCOPE was a great way to kick off "conference season." With a strong executive presence, the conversations and discussions were much deeper than the typical buzzwords (these companies in particular)! I'm looking forward to seeing many of the same companies in a few months at DIA! What other conferences should I have on the docket for 2017?
For more information about SCOPE 2017, contact:
 Sarah Pozek
Director of Life Sciences
Direct Recruiters, Inc.
440-996-0597
spozek@directrecruiters.com
August 17, 2016
By Sarah Pozek, Director of Life Sciences
In an industry that depends on innovation, it's important to hire and retain employees that will challenge the status quo. The new buzzword on the rise is "diversity of thought" and it's changing the way employees are hired, trained and managed.  Instead of hiring "yes-men", companies are placing an emphasis on having a culture where employees do not all think alike, foster new ideas, and challenge each other to be strategic problem solvers. This type of environment allows for employees to feel comfortable sharing their opinions and ideas openly instead of conforming to the norms of a conventional work hierarchy.
To foster a creative culture with diversity of thought, Life Science companies focus on different ways to hire the right people and manage the company culture.  Five companies shared their tactics and methods to making sure to cultivate diversity of thought.
Hiring
When it comes to hiring candidates who don't just conform to their workplace, Life Sciences companies have come up with innovative ways to hire for diversity of thought.  For example, Lisa-Jean Clifford, CEO of Psyche Systems Corporation, a company that delivers software applications and solutions for laboratories of all types and sizes, said in regards to interviewing that she has never looked at a checklist of personality traits or used personality testing to hire employees.  Her focus is a person's skillset, level of dedication, reliability, and background to determine whether they'll be a good fit for the position.  This is especially important in the Life Science space, as a diverse set of skills among the workforce is needed.  A great amount of employees are directly out of the lab, which is key to success in any healthcare and software company because these employees know what the needs are in the industry.  On the other hand, Clifford says that people with no lab background are essential as well.  She said that by hiring people who are independent thought leaders, and having each of the technical skills represented, you are able to put together a full picture of the different areas of expertise, skillsets, and real life work experience.
Some companies focus on finding problem-solvers who work well in a collaborative environment to encourage diversity of thought.  Cal Collins, CEO of OpenClinica, a company providing electronic data capture software for clinical research to make data more accurate, efficient, and organized, shared insight on hiring new individuals.  Collins stated that working in the HIT and Life Sciences industry is interesting and complex; employees have to work on complex problems to find simple solutions for customers.  He said at OpenClinica, they look for team members that have aptitude and attitude to come in as problem solvers and approach it in a team based, collaborative way.  Additionally, he commented that people bring their skills into the company from the Life Science industry or from other parts of technology, but the top criteria is people who will work well in a team to communicate, collaborate, and work in that spirit.
EDETEK also has a unique outlook when it comes to what they look for in candidates and hiring for thought diversity.  Jian Chen, President and founder of EDETEK, Inc., a CDISC Registered Solutions Provider and innovative clinical solutions company that provides high-quality technology and service to pharmaceutical, biotechnology, and medical device companies, said "We are in a very regulated industry, but that does not mean that there isn't room for insightful thought and innovation.  We look for people with multiple years of experience, but not the same experience several times over.  We want candidates that have moved, grown, learned and done new things."  He continued to say, "During the interview process we ask specific questions about how their past companies did certain procedures and what they liked or disliked about what was done.  We ask them about changes that they would have made and what role they played in actually making things better.  There are too many pure dreamers out there and our goals are 'dreams with a deadline'."
Furthermore, Bob Arnesen, President and Principal Partner of eClinical Solutions, an end-to-end data management provider for Life Science organizations to proactively manage clinical data across the enterprise, described diversity as a built in part of eClinical Solutions' culture; an open and casual environment where employees can voice their opinions.  In looking for new talent, Arnesen said that eClinical Solutions hires the best people that can do the job, while following the healthy attributes of the company, which include embracing change, accountability, honesty, being risk takers, and that it's ok to disagree, to name some.  To distinguish candidates and set apart the unconventional candidates in interviews, he asks people how they embrace change and how they have taken risks.  However, Arnesen said that not everyone can be an innovative thinker, as some positions need to be structured; it is best to have some innovative thinkers and have others challenge that thinking, then finding out which ideas will work.
Ed Seguine, of Clinical Ink, a company who developed the first Electronic Source Record for use in clinical trials that captures patient data as both an electronic source document and the original source data, looks to hire employees who are converts; meaning they have experience but will be able to adapt to Clinical Ink and its platform.  He looks for people to be able to think innovatively in the interview process and come up with creative solutions to problems, as well as showcase how well they can communicate.
Managing
While hiring and interviewing candidates who could bring diversity of thought to an organization is important, managing this type of environment is key to a thriving culture.  At Psyche Systems Corporation, Clifford described her philosophy of team based and group based management; while there is a hierarchy, everyone is encouraged to contribute, and everyone has a voice at the table.  The success of this shows in the longevity of employees at Psyche Systems Corporation, which is an average time of 15 years.  Clifford believes that this success is a reflection of the company allowing employees for the opportunity to grow personally and professionally, expand their roles, and offer meaningful contribution to the company.  In addition, an interesting tactic Clifford described at Psyche Systems Corporation is mandating that employees cannot work more than 45 hours a week without being evaluated and getting permission to continue doing so.  She explained that it is how Psyche Systems Corporation promotes work-life balance; she wants employees to work hard and be dedicated, but not get burnt out.
Similarly, Collins also believes in a culture at OpenClinica that lets employees thrive.  He encourages employees to take on challenges outside of their comfort area, and use that to grow personally and professionally.  A great focus Collins described at OpenClinica is training and mentorship.  The company has an internship program, which is just one way used to develop employees in-house.  Additionally, OpenClinica uses mentoring to show employees the pathway to future success within the organization.
Chen at EDETEK described how the company manages innovative thinking in unique ways.  He said, "Fortunately for us, the difficulty is not in developing creative, innovative ideas but reducing the list to the most promising.  We rate each idea on cost, benefits and risk and never bet the farm on a single approach."  He went on to say, "One thing we have instituted are regular brief stand-up meetings where issues and potential resolution approaches are discussed by the entire team.  We are fortunate that our senior staff are all very entrepreneurial and foster innovation and that our delivery staff are all seasoned professionals."
 eClincial Solutions takes steps in managing the company culture to encourage their people to ask questions, embrace changes, innovate, think differently, and offer a forum for them to do so.  Arnesen said that this type of thinking starts from the top, and he believes in leading it by example so that employees engage in the process and work to create better processes.  He commented that he wants people to go to work excited and embrace what they're doing because ultimately they can help patients at the end of the day.  To maintain this healthy culture and employee attitudes, eClinical Solutions creates an environment that puts family first and supports work-life balance.  Additionally, eClinical Solutions has radically invested in an open, redesigned office for teams to come together.
Seguine says at Clinical Ink they are evolving into a system process culture where employees are thinking comprehensively enough to make good decisions.  This carries into meetings held, where employees need to be active participants by asking questions, challenging one another's thinking, and bringing up potential solutions.
From these conversations with industry leaders, there are three common threads we can see in hiring and managing diversity of thought in the Life Sciences work environment.
-Diversity of thought doesn't necessarily mean everyone has to be a creative.  There needs to be a balance between innovative thinkers, those who can challenge ideas, and the employees who will take action on implementing these solutions.
-Company culture begins from the top down.  For example, eClinical Solutions' leadership of the company sets the tone for cultivating a diverse, open culture.
-Each of these companies show unique tactics in implementing open forums for employees to participate in discussions by contributing thoughts, asking questions, challenging ideas, and creating innovative solutions.
July 13, 2016
By Sarah Pozek, Director of Life Sciences
Last week I had the opportunity to attend DIA 2016 in Philadelphia. As expected, this event showcased some of the most innovative and exciting new companies in the life science industry – from discovery and development to the life cycle management of these products.
Below are a sampling of the companies that I met with who I felt were noteworthy. What technologies, services or companies blew you away at DIA?
MedNet Solutions – Around since 2001, MedNet is in the position to deliver technology innovations backed by experience and reliability. Their platform, iMedNet eClinical, is a proven, flexible, award-winning, SaaS-based EDC and eClinical platform. Made with ease of use in mind, it allows non-technical research personnel to configure and manage their own clinical studies. This comprehensive platform also offers randomization, inventory, risk-based monitoring, etc. making it a one-stop shop.
DATATRAK – I loved seeing another Cleveland company at DIA (especially coming off of a big Cavs win)! While they opened their doors in 1995, DATATRAK has gone through a few different iterations since then. Most recently, they completed a transformational upgrade to create a completely unified experience for their customers. By combining, Clinical Trial Management (CTMS), Data Capture (EDC), Medical Coding, Randomization, Clinical Supply and Trial Design into a singular platform, they are able to remove complexities of clinical trials, accelerate the process and ultimately reach an outcome sooner. With a new platform and strong vision, I am very excited to see where the next few years take them!
OpenClinica – In just a few years since its first release, OpenClinica became one of the world's most widely adopted EDC and CDM solutions. Offering an open source model, OpenClinica capitalized on McKinsey's predicted "freemium" trend before it even had that name. They are currently powering research in over 100 countries. OpenClinica continues to innovate and expand their product offering outside of EDC. Namely, they have released a Patient Engagement/ePRO tool that not only allows the study to receive more accurate data faster, but also gives the participant a mobile way to engage (leading to higher satisfaction).
Adaptive Clinical Systems – I had the chance to meet with Sina Adibi, CEO & President, of Adaptive Clinical Systems, and I was so impressed by what they are doing over there. To simplify, they offer a secure, validated, compliant (CFR 21-Part 11 and GxP) and cost-effective solution for clinical data integration. The Adaptive eClinical Bus is a cloud-based service that will integrate with your EDC, CTMS, ePRO/IWRS, Medical Imaging, Analytics, Data Acquisition Systems and EHR/EMR to reduce error and speed data management for any size study. With their pay-as-you-go model, you are able to use as many or as few modules as you need while utilizing their scalable EDC for no additional cost.  The case studies on their site are definitely worth a read as well! One CRO saw a start-up reduction time of two weeks, 100% audit success rate and data errors due to reentry were eliminated.
http://www.adaptive-clinical.com
Greenphire – I think we all could stand to thank Greenphire for their "Taste of Philly" theme on Wednesday afternoon… what a better way to finish a long day than with a soft pretzel and local brew? I was happy to be able to catch up with Wayne Baker, Chief Commercial Officer, to learn a bit more about this energetic, fast-growing company. Since 2008, Greenphire has focused on developing best-in-class clinical trial payment solutions. With 9 of the top 10 pharmaceutical companies utilizing their technology, it's no surprise that Greenphire is the global leader in clinical payment solutions. While some would rest at the top, Greenphire has continued to innovate and expand with ClinCard. This painless, streamlined option is a game-changer for patients, sponsors and CROs alike – offering direct payment to the patient, 90% reduction in administrative process and an increase in retention of nearly 12%. Their eClinicalGPS solution for the administration of site payments offers significant benefits to sponsors and CROs – reducing administration burden, providing robust financial analytics, supporting global transparency requirements and ultimately delivering an average cost savings of up to 40% per study.  I can't wait to see what is next for them!
Integritrial – This young, agile, mission-driven company is looking to modernize patient recruitment advertising by creating sincere messages and reaching patients where they are in dynamic ways. Bold social advertising, responsive web design and honest messaging are hallmarks of Integritrial. "If your messages aren't remarkable, people are going to ignore you," Founder and Creative Director Damian Hanley states, "if you don't hit someone in the gut with your ad, you will be ignored. If people don't laugh, or cry, or get scared about a future that is potentially worse than their present, they will not act on your advertising."
MedPoint Digital – With over 25 years of experience in life science, MedPoint Digital combines learning and technology to produce digital platforms that are exceptionally intuitive and engaging for medical professionals. Offering eChannel and eClinical solutions that are built on a process of adaptive planning, agile development, continuous improvement, and rapid, flexible response to change, MedPoint is powerful and practical. New to their suite of products is RegDoc eSafe, a new electronic Investigator Site File on their TriPort Trial Portal. Completely interoperable with other eTMF systems, RegDoc integrates with TriPort for self-populating sections, is intuitive for sites and provides a workspace for CRAs.
Overall, the conference displayed many state-of-the-art life science technologies, and it is so fascinating to watch these evolve over time. More impressive was the passion of the employees for what their companies are doing to develop and innovate in this space.
For more information about DIA 2016, contact Sarah Pozek 440-996-0597 or spozek@directrecruiters.com
Categorized:

DRI Recruiter Insights, Events

Tagged:

DIA, DIA 2016, Healthcare, Healthcare IT, HIT, Life Sciences, Philadelphia, Recap, Sarah Pozek, tech, technology
April 19, 2016 By Sarah Pozek, Director of Life Sciences, DRI
As we continue to grow our Life Science practice it is more important than ever to get the pulse of what is going on in the industry, which is why I was so excited to head to Bio-IT World this year. It did not disappoint! All of the chatter at the conference was around Precision Medicine/Genomics… software to support it, storage for the data derived from it and if/when we can expect to see consolidation occur. Definitely a space I will be keeping my eye on!
Below are some of the companies that I've had my eye on the last few months that I was able to meet up with in person.
Genospace – Matt Fischer, VP of Sales and Marketing, was our first meeting of the show, and he definitely set the tone for the day with Genospace's innovative product offering. Their mission to make biomedical data useful and usable by everyone is achieved through their comprehensive platform that enables interpretation, analysis of large clinical and research data sets, reporting and collaboration. This technology can be found in such big names as PathGroup, Seattle Children's Hospital, Inova Healthcare and the Multiple Myeloma Research Foundation. In addition to security, storage and a web-based platform, Genospace offers physician and patient portals. This is taken a step further in the form of their Patient Communities. These online forums are designed to drive engagement, education, communication and data management.
http://www.genospace.com/
Core Informatics – Coming off of a Best of Show win in 2015 for the Web-Based Services category, Core Informatics was once again a Best of Show nominee, this time for its Platform for Science Marketplace. This ground-breaking informatics solution was designed for unparalleled flexibility. The PFS Marketplace features apps which can be combined to form solutions for scientific domains and run on Core's cloud-based platform infrastructure: the Platform for Science. New applications are constantly joining the PFS Marketplace. The most recent collections of apps are for:  Biopharmaceutical Drug Discovery, Genomics (including NGS), and Biobanking.
http://www.corelims.com/
Datalytic Solutions – Starting as an idea within the Mind Research Network, Datalytic Solutions has grown into a company all its own. While initially focusing on neuroscience, they have now expanded their offerings into other industries, such as telecommunications, genomics, healthcare, and workforce optimization. Their experience in managing exceedingly complex data sets guided them in developing a platform that can securely streamline and organize data, analyze hidden patterns, and predict future trends. I really enjoyed the example of Huntington's Disease presented by Sergey Plis, VP for Research, and Eric Verner, Senior Data Scientist. Definitely worth a read on their website! http://datalyticsolutions.com/

ClinCapture – Recently I had the pleasure of doing a Thought Leader interview with ClinCapture's (formerly Clinovo) CEO, Glenn Keet, so I was very excited about the opportunity to meet with Chief Technology Officer, Marc Desgrousilliers, at this year's show. Marc's paper called "Disrupting Clinical Trials in the Cloud" was a finalist for the Best Practice Awards. Disrupting is just what ClinCapture is doing with their cloud based eClinical system. This EDC system allows smaller companies to start and run their own clinical studies, without dealing with the ramp up time or expense of the standard technology. Not to mention that their "freemium" model completely eliminates the barrier to entry. At last count, there were over 1,000 studies utilizing this opportunity!
http://www.clincapture.com/
https://www.directrecruiters.com/uncategorized/blog/interview-with-glenn-keet-ceo-clinovo/

Biomatters – Keeping with the genomics theme, Biomatters has been offering solutions to translate genomic data into insight since 2004. Their platform, Geneious, was the most highly cited bioinformatics platform due to its innovation in the research community. It's currently being used by all 20 of the top 20 Universities globally and seven of the 10 largest pharmaceutical companies. http://www.biomatters.com/

Starfish – Spinning off from Cambridge Computers, Starfish offers end to end life cycle management for research data collections. This virtual global file system provides storage, data and collection management in one platform. Loved by scientists for its content classification and streamlined workflows and by storage administrators for its advanced automation, I think we can expect big things from them! Being newer to the industry, I also have to thank Enrico Palmerio and Don Preuss for their creative explanations and patience in explaining their technology (and for giving us a much needed moment to sit).
http://www.starfishstorage.com/

Lab7 – System efficiency was a big theme at BioIT. Lab7 identified this need in the lab space and has built an end to end platform that streamlines the lab's workflow. Taking the lab's multiple systems from data collection, through processing, analyzing, reporting to when it will be queried and putting them into a single, flexible platform is a giant leap up from traditional LIMS data management. What really sets Lab7 apart according to Varshal Dave, VP Sales and Marketing & Chief Product, Positioning, Promotion Officer, is their ability to integrate with existing systems and be customized to each client's needs.
https://www.lab7.io/

DDN – Genetic sequencing is very compute and data heavy, leaving institutions with the challenge of clearing this bottleneck. Laura Shepard, Senior Director – Products and Vertical Markets, shared a particular example of how DDN's solutions can help remedy this issue. Children's Mercy Hospital in Kansas City uses a rapid genome sequencing protocol as a diagnostic tool in the NICU. This innovative approach to diagnosing  genetic disorders in newborns used to take several days. Multiple enhancements – including a move to DDN storage which accounted for almost doubling the speed of the rapid genome testing phase of the process – will soon reduce the time from patient admission to preliminary diagnosis in the hands of the physician to the hospital's goal of under 26 hours.
A talk by Children's Mercy on their process, goals and outcomes to date can be found here. http://www.ddn.com/

Nexsan – A global leader in storage, back up and data management solutions that focuses on connecting a workforce as seamlessly and securely as possible has found themselves another niche in the Healthcare/Life Science industry. The vast amounts of patient and participant data needing to be stored and retained in an environment that meets HIPAA/HITECH regulations in these industries creates a unique set of issues. Nexsan presented its newest answer to these challenges at BioIT this year. Their newest product Transporter is able to deliver the cloud experience that users demand while IT is still able to have full control (think Dropbox without the fees plus more security). Bonus: it works on mobile devices.
http://www.nexsan.com/

Signet Accel – Co-Founded by Dr. Philip R.O. Payne, PhD, FACMI and Dr. Peter J. Embi, MD, MS, FACP, FACMI, Signet Accel's Avec platform was developed and refined over 12 years at The Ohio State University (Go Buckeyes!). Offering true interoperability, this platform allows for analysis of even the most complex, distributed healthcare data in a highly secure and controlled environment. I had the pleasure of speaking with COO, Dave Billiter and Dr. Payne at this year's conference. Dave's unique skillset and experience combined with Dr. Payne's vast industry knowledge made for a truly interesting conversation. Definitely a company to keep an eye on!
http://signetaccel.com/
Whitepaper by Dr. Payne: http://resources.signetaccel.com/data-driven-approaches-to-improving-health?portalId=1739321&hsFormKey=1ace81c2d66fea09ec709f42bca1ff9c&submissionGuid=12cd5b24-d8a1-4fd8-8de6-ca8d58066ac3#module_14543409480658952

Eagle Genomics – The release of Eagle's new solution, eaglediscover, was honored with a new product award for Knowledge Management at this year's show. Building upon eaglecore, this new web-based platform allows pharmaceutical and biotech firms to most effectively use their scientific data. Instead of spending time "data wrangling" customers are able to focus on the scientific interpretation removing the threat of "data analysis paralysis" by enabling the exploration of meta-data rather than raw-data. This system of providing prioritized data selection will encourage re-use and create more valuable data sets.
https://www.eaglegenomics.com/
RCH Solutions – Around since 1991, RCH Solutions serves the Life Science industry as a trusted partner in offering hardware, software and consulting solutions. Supported by a team of professionals, it is these services that focus on "making all the innovation work in the real world" as Phil Eschallier, Director of Managed Services, so eloquently explained. With Life Science/HIT being such a dynamic industry, it is so important to have a partner like RCH that offers a single point of contact for guidance, support, security and integration.
http://rchsolutions.com/

Being my first time at BioIT I was absolutely blown away by the innovation. Matt Fischer from Genospace said it best, "Precision Medicine is today where the computer was in 1972… everything we learn shows us how much further we have to go."
The next trade show I am planning on attending is DIA in Philadelphia…if you are interested in having your company highlighted in my recap, please contact me: 440-996-0597/ spozek@directrecruiters.com.