Rachel Makoski Recaps NRA 2017
May 31, 2017
By Rachel Makoski, Director of Food Service Equipment & Supplies
Walking into McCormick Place in Chicago last week was a food-lover's dream. Attending the 2017 National Restaurant Association (NRA) show, I was immediately hit with so many delicious smells. After a 5-hour flight delay on Monday, you can imagine how agonizing it was to not have time to stop and taste some of the incredible food that was served at each booth! Even still, in the face of it being a quick visit, I was able to squeeze in some insightful conversations with folks in the Food Service Equipment industry and was captivated by some of the exciting innovation in the market and what that innovation necessitates for 2017 hiring within the industry.
For those that aren't aware, the annual NRA show offers a chance for professionals in the Food Service market to attend educational sessions, view the latest innovations and technologies from over 2,200 exhibitors, and network with other professionals in the industry. As my first time attending the show, I was impressed by the show's traffic, especially after being warned by other industry professionals that it may not be as crowded with it being a NAFEM year. Below are just a few of the interesting companies I saw at the NRA show that stood out among the rest.
RATIONAL
With one of larger displays at the show, RATIONAL certainly stood out, showcasing their NRA Kitchen Innovation Award Winning Self Cooking Center XS Model with celebrity chefs using the equipment to cook on-site in their RATIONAL restaurant space that they set up for the show. This combi boasts a 60% smaller unit than the full size with all of the full size functionality. With more than 40 years in business, and over 750,000 appliances produced, RATIONAL has been a pioneer in hot food preparation for professional kitchens. Another big hit at the show was their Connected Cooking, featuring cloud-based networking solutions for kitchens.
Micro Matic
With quite the growth trajectory over the last 5 years, Micro Matic is a global supplier of dispensing systems and solutions for draft beer, cocktail, water, and wine in over 120 countries. Founded in 1953, Micro Matic provides not only technology and solutions, but what stands out is their on-site dispense training programs and education to ensure customers deliver the highest draft quality. In addition to on-site training, they also offer online training and advanced training at their regional facilities in FL, IL, PA and CA.
Marra Forni
If you popped by Marra Forni's booth, you were sure to be greeted by a slice of creatively conceived pizza made in their brick ovens– the Nutella-topped slice was incredible! In addition to delicious food produced by their make-to-order ovens, Marra Forni's booth was exceptional in that their team's energy was hard to match. It's no wonder they've grown so quickly since they started manufacturing less than 10 years ago. While they're known for hand-made Neapolitan ovens for commercial kitchens, they also have their own line of prep tables and dough mixers.
After seeing what these companies are offering, my takeaways are that the Food Service Equipment industry continues to become more innovative each year, creating growth in their engineering departments that trickles down to every other division. This increased need for talent, especially in the engineering field, was echoed by many of the companies I spoke with at NRA this year.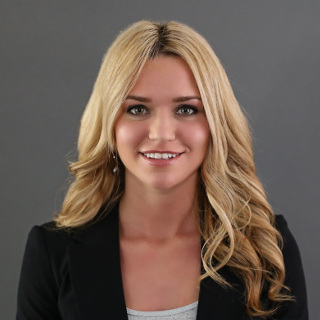 What were your thoughts on this year's NRA show? Please reach out to me if you'd like to discuss!
*For more information on our Food Service Equipment practice area, see https://www.directrecruiters.com/food-service-equipment/