August 9, 2017
By Christy Fox, Marketing Specialist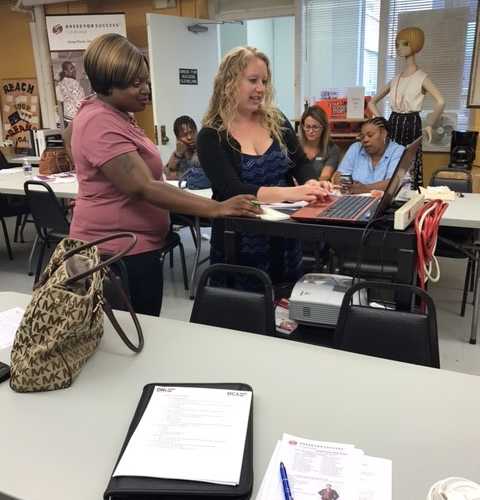 The mission of Dress for Success is to empower women to achieve economic independence by providing a network of support, professional attire and development tools to help women thrive in work and in life. Since 1998, Dress for Success Cleveland has been able to empower more than 19,000 women, establish three supportive service programs, and maintain a 52% placement rate in getting women connected to employment. About a month ago, the DRI and DCA Women's Group was able to take part in Dress for Success Cleveland's mission, and facilitate a professional development workshop.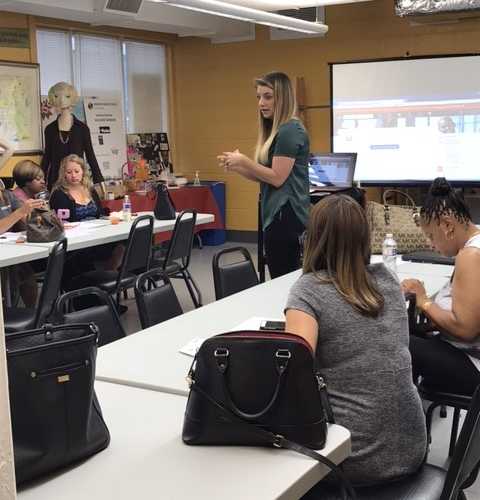 DRI and DCA women joined a group of 6 Cleveland women participating in an 8-week program designed to increase interview skills, presentation style, and inspire their career development plan. Specifically, DRI and DCA volunteered to contribute four sections of professional development tools, tips and information to encourage the ladies' success.
Part one of the workshop was dedicated to building LinkedIn profiles for the women. As a jobseeker, working professional, or even college student, LinkedIn profiles are a useful tool to network, search for jobs and build your online personal brand. DRI and DCA walked the women through a step-by-step demonstration of setting up the profile, and shared helpful tips to building out a profile that will help the women successfully brand themselves.
The next section of the workshop was to go over personal branding tips online and throughout social media profiles. DRI and DCA covered the basic do's and don'ts to online presence and sharing. This went hand in hand with the LinkedIn profiles and the proper way to use social media for professional development.
DRI and DCA then moved on to interview prep tips and information. There was a great deal of conversation regarding what the women had experienced in previous interviews, questions they may have for future interviews, and the best way to approach an interview from all angles. DRI and DCA shared information on how to answer any behavioral based interview question step by step.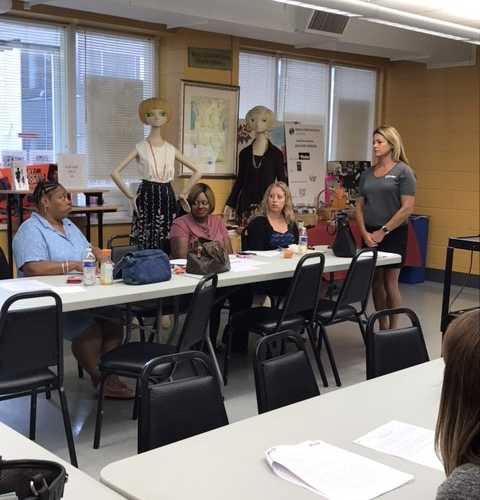 From there, the last section of the workshop was mock interviewing. DRI and DCA women asked the Dress for Success Cleveland participants common questions and coached them through how to best answer as well as tips on nonverbal communication skills.
Overall, the Dress for Success Cleveland workshop was beneficial for everyone involved. DRI and DCA women's group was thrilled to play a part in empowering other women in the community and to encourage them on their career journeys!
There are many ways you make a difference to the women of Dress for Success Cleveland. Please attend one of their upcoming Getting To Know Us breakfast events to learn more about the organization and how you can attend!
Wednesdays – 8:00am – 9:30am
September 20, 2017
November 29, 2017
RSVP by calling 216-881-6048

For more information on Dress for Success Cleveland, visit their website.
We're looking forward to NPE 2018, May 7-11, Orange County Convention Center, Orlando, FL
If your business is associated with plastics in any way, then NPE 2018 is your must-attend event. Whether you make plastics, use plastics or recycle plastics, the world's leading plastics tradeshow and conference allows you to tap into the tools and emerging technologies that are shaping the future.
DRI's David Peterson and his team will be attending.  If you would like to meet during the show, contact David at 440-996-0590 or dpeterson@directrecruiters.com.
  
Here's a recap of DRI at NPE 2015:
It was definitely worth waiting 3 years for NPE 2015 in Orlando, Florida! We found it to be a great venue to learn about the latest technology, trends in the industry, and the strong need for young up and comers. After walking miles of aisles in the West and South Hall, David Peterson, Jason Toth, and I were amazed by what we saw and all indicators pointed to the boom happening in the Plastics industry. As executive search recruiters, we were excited to know that the present and future of the recruiting business is alive and well within the plastics industry. Now that it's been a couple of weeks after the show and we've let it all sink in, we came up with few key takeaways… David Peterson, Practice Leader for the Plastics Practice, DRI Inc.:
After talking with many individuals at different booths such as Davis-Standard and Milacron at the show, it seemed the overall tone was very positive and the plastics business is very strong right now. With a record-breaking number of around 65,000 attendees, business seemed to be thriving and the evidence of an increasingly high hiring rate was found in the number of new searches our firm received.
The buzz around the industry is that there is a need, especially in the machinery sector, to hire younger workers and begin developing future leaders within plastics. Organizations such as SPI (Society of the Plastics Industry) and SPE (Society of Plastics Engineers), were sponsors and encouraged internships and mentorships in order to build a strong new generation of plastics professionals.
Additionally, another apparent increasing trend was the desire of companies to recruit sales talent with a technical background. Quite a few hiring managers expressed interest in individuals with a chemical engineering degree or sales engineer background to fill a territory where they required a new regional sales manager.
Jason Toth, Executive Recruiter in the Plastics Practice, DRI Inc.:
COMPANIES ARE HIRING!  There are a lot of open positions.  How do I know? Well, because I asked.  So what does this mean? It means we are very much in a candidate driven market and companies have to provide more compelling reasons why they are the best to work for.  Remember in times of growth like these, candidates will be interviewing you as much as you are interviewing them.
There is great potential for young professionals in this industry.  They are a hot commodity.  Nearly every hiring manager I talked to discussed the challenges they are facing as they focus on the future of their company.  It was very encouraging to see SPI create a group like FLIP (Future Leaders in Plastics), providing a great environment and atmosphere that welcomed the up and comers.
Rachel Gulko, Executive Recruiter for the Plastics Practice, DRI Inc.:
Strides in plastics industry since NPE 2012, are impressive. Just imagine the innovation that we'll see over the next few years. Having the ability to see the technology in the plastics industry up close and personal is priceless.  It is one thing to have a Sumitomo Demag injection molding machine or a Macchi blow molding machine described over the phone by someone that works at the company but to see them in action in a whole other experience.
My perception of the plastics machinery is that of one big family.  Even though everyone is technically competing, at the same time a lot of the companies rely on pieces and parts and sometimes whole systems from each other complete their product(s). That was so evident when entering the South hall where all the materials companies were.  That's we found all of the machines. Davis Standard, Wittman Battenfeld, and Arburg were just a few of the many used by all these material companies.
Fortunately, everyone gets the opportunity to once again experience all the innovation and excitement of the plastics industry at NPE 2018, hosted again in Orlando!  We are looking forward to future positive hiring trends within plastics machinery and materials and what new technology is in store.  It's a great time for this industry and Direct Recruiters, Inc. Plastics Team who feel privileged and energized to be a part of it all.
July 5, 2017
By Sarah Pozek, Director of Life Sciences
A couple weeks ago I had the opportunity to attend DIA 2017 in Chicago. Although seemingly smaller than usual, it was so exciting to dive deeper into the world of Clinical Trial technology to see what solutions will be driving future innovations in healthcare.
Below is a sampling of the companies that I met with and felt were doing some really innovative things! What technologies or companies blew you away at DIA?
Medrio
Offering cloud-based eClinical software solutions since 2005, namely EDC and eSource modules, Medrio solutions are used for studies in all phases and therapeutic areas.  Medrio's simple-to-use, point-and-click interface with risk-based monitoring, randomization, and eSource capabilities offers leading-edge innovations not found in other solutions. Medrio clients include 16 of the top 20 global biopharmaceutical companies and 4 of the top 10 CROs (and a 98% customer satisfaction rating).
On the strength of its cloud-based innovations of EDC, Medrio has since 2014, been outgrowing the overall EDC market by 4X and the Phase 1 and Phase 3 sub-markets by 11X and 8X, respectively. Resulting in a leading market share of almost 20% worldwide for Phase 1 studies alone.
Medrio thus recently announced a $30 million equity investment from Questa Capital Management, a venture capital firm focused on investing in growth-stage healthcare companies. These funds will be directed towards accelerated deployment of new innovations and global expansion. Congratulations to Founder & CEO Mike Novotny and the rest of the team (especially Dr. GoodData – who we know is the one captaining this rocket ship)!
http://medrio.com/
CluePoints
CluePoints offers a cloud-based RBM software to improve data quality, increase operational efficiency and reduce regulatory submission risk. Their offering has a proven statistical engine, integrated platform, seamless integrations with EDC, CTMs, and IRT systems. Already providing solutions to seven of the top ten global pharma companies (as well as notable CROs and medtech companies) this team is poised for success.
In addition to their continued reign as "Most Coveted Invite of DIA" with their swanky rooftop event (partnered with Bracket), their new releases and ambitious growth continue to impress. With their recent opening of a US office, they're definitely a company to watch.
Patrick Hughes, Chief Commercial Officer for CluePoints, provided an insight into the current climate in the industry with respect to Risk-Based Monitoring, "We at CluePoints have been evangelizing about using a statistical approach to interrogate clinical and operational trial data for a number of years now. The benefit to sponsors being a vast improvement in data quality and integrity, significant resource and cost reductions and increased patient safety. It is now inspiring to see that we have played a key role in making the RBM market and being an agent for change in our notoriously conservative industry.  The fact that the regulators, by way of ICH E6 R2 in particular, have come out to recommend a sea-change in the way that risk management is undertaken to drive better quality and resource efficiency echoes our own thoughts and we are perfectly placed to support this approach from a technology perspective. We are delighted to have as customers, Large and Mid-Size Pharmaceutical innovators that took the leap of faith to adopt this approach, even before the regulations were published and we also signed a Collaborative Research & Development Agreement with FDA in October 2016. Further, we have on our roadmap even more disruptive technology offerings to positively impact the way the clinical trials are conducted."
http://cluepoints.com/
OpenClinica
OpenClinica accelerates clinical research using smart software that's built on CDISC standards and optimized for data quality and speed. OpenClinica gives users greater control and insight over their studies (including rich, graphical reporting),next-generation forms for higher quality data, and cost effectiveness that saves up to 80% compared to other solutions. Their software has long been the world's leading open source system for EDC in clinical trials, and the company's SaaS offering combines the flexibility of open source with the dependability of a supported, validated solution.
This team is a mission-focused company looking to serve those who serve patients, whether as part of an academic team, a new, nimble CRO, or a proven pharmaceutical company, biotech, or medical device manufacturer. With a new release that offers a rare combination of power and ease of use, I can't wait to hear the client success stories! Cal Collins, CEO of OpenClinica said, "Researchers need technology to enable 21st-century trials - integrated, mobile, and precise - not systems that merely implement workflows from the 1980s on a web browser. The new OpenClinica combines rapid, self-service study build with intelligent forms and real-time analytics so research teams and sites can make good decisions quickly and spend their time on the things that add the most value."
www.openclinica.com
ePatientFinder
This year I heard more about the need for connectedness between EHR and the clinical trial process than ever before. ePatientFinder seems to be very on trend thanks to the foresight of their Founder, Tom Dorsett. While at a doctor's appointment for his young daughter, he and the physician began discussing treatment for a large port-wine stain that she was born with. After going home to research on his own, he found dozens of clinical trials that the doctor was not even aware of. This was the spark that ignited ePatientFinder.
Started in 2013, ePatientFinder connects Physicians and EHR data through a secure platform that produces the highest-quality referrals and helps populate clinical trials quickly and cost effectively. Using Clinical Trial Exchange™, the first and only clinical exchange technology platform, life science companies, pharmaceutical, and medical device and CRO organizations are connected with referring physicians on an easy to use interface to facilitate patient screening and produce more predictable/reliable results.
https://epatientfinder.com/
MedNet Solutions
"It has never been more exciting to be a part of MedNet Solutions," remarked Robert Lovinger, MedNet's Sr. Director of Marketing and Business Development. "You can feel it in the air as you walk the halls of our corporate headquarters in Minnetonka, Minnesota." Since 2001, MedNet is in the position to deliver technology innovations backed by experience and reliability. Their platform, iMedNet eClinical, is a proven, agile, efficient, and effective, SaaS-based EDC and eClinical solution that is truly cloud-based. Developed with study builders and end user ease-of-use in mind, iMedNet allows non-technical research personnel to configure and manage their own clinical studies. This comprehensive platform also offers randomization, inventory management, ePRO, CTMS, role based security and more; making it a one-stop shop for any phase of clinical trials.
With a fresh face in Richard Murg as CRO who joined MedNet a few short months ago, and new enhancements rolled out earlier this month, 2017 is looking strong for MedNet! In addition to other platform improvements, the new Payment Manager and ePRO modules are significant enhancements that improve overall workflow and site satisfaction. "We are doing things other EDC and eClinical companies just aren't doing or can't do," said Murg. "We continue to raise the bar for integrated platform innovation and other companies are finding it harder and harder to compete with us. iMedNet is just that good!"
www.mednetstudy.com
PharmaSeek
PharmaSeek partners sponsors and CROs with clinical research sites to conduct clinical trials. They expedite study start-up timelines by streamlining the site selection process and providing a single point of contact throughout the start-up process for multiple clinical research sites. With PatientWise under the same umbrella, they are able to offer full-service patient recruitment and marketing services. Additionally, PharmaSeek is aligned with PFS Clinical. PFS is a customizable solution to meet the administrative needs of different research institutions (from study initiation to cash flow and professional services). All of your partners – under one roof!
http://www.pharmaseek.com/
Comprehend
Comprehend is a technology company that provides Clinical Intelligence software that enables clinical teams to improve speed, efficiency and quality of trials across its portfolio of studies. Comprehend's Clinical Intelligence Suite is used to unify, monitor, and analyze clinical data across CROs, studies, and systems to enable Life Sciences companies to address FDA guidelines for quality, risk and oversight.
According to the 2016 Clinical Benchmark Report, 85% of clinical executives surveyed indicated that trial medical and operations decision processes are based on outdated data, take too long, and can no longer keep up – Comprehend is looking to close that gap. They released their newest version at DIA that added new functionality to quickly manage ever changing study conduct data. Customizable, on the fly reporting? Sounds like a win-win to me!
http://www.comprehend.com/
Overall, it was great to see clients, partners and friends in Chicago. As always, I was impressed with the level of innovation and passion in this industry. I'm looking forward to seeing many of the same in a few months at SCOPE! What other conferences should I plan on attending in 2017?
Sarah Pozek
Director of Life Sciences
440-996-0597
spozek@directrecruiters.com
June 26, 2017
Just came back from DIA with my colleague Sarah Pozek.  It was a great show.  It's been a few years since I've DIA and it was great to have the opportunity to see some old friends and meet new ones.
I have been attending HIMSS over the years and have seen the incredible advances that we have made towards improving the quality of care being delivered, reducing the cost of that care and better engaging the patient in the experience with the healthcare system.  When I first started attending HIMSS and DIA the big focus was on capturing the data, either through the EMR or the EDC.  Now across both segments, I saw a similar evolution of migrating from data capture to data analysis to information enabled decision making.  This year at HIMSS there were a few significant themes, all in my opinion tied to Value-Based Care: Analytics, Population Health, Patient Engagement, Interoperability and Artificial Intelligence (AI).
At DIA a similar set of themes were present,  which was exciting seeing the segments of the industry transforming along the same lines. Sarah Pozek will be documenting her experience at the show highlighting some of the innovative companies that are helping to transform the industry.  Almost everyone we met with talked about how to tighten the relationship with the care delivery side, how we can capture the common data once and leverage it for multiple purposes.  Much like on the care delivery side we experienced companies that are simplifying the complexity in the system.  Whether it was better educating patient and doctors on the trials that can benefit the patient to analyzing the data across trials to better decision making.  When I first started in the industry we called this knowledge management, now its part of a trend towards artificial intelligence.
Many of the companies that formed the foundation of the industry are still successfully transforming it.  I saw a few that years ago were startups and are now leaders in the industry and a vast array of newcomers, all focused on increasing value in the industry.  It was fascinating to see the similarities that were apparent at HIMSS and I am confident based on what I have observed that transformation of this complex industry will be achieved.
I welcome your thoughts if I can be of assistance helping your company on your journey to success, please contact me at 914-954-8056 or wgroszewski@directrecruiters.com.  Thanks, I I look forward to working with you.
May 31, 2017
By Rachel Makoski, Director of Food Service Equipment & Supplies
Walking into McCormick Place in Chicago last week was a food-lover's dream. Attending the 2017 National Restaurant Association (NRA) show, I was immediately hit with so many delicious smells. After a 5-hour flight delay on Monday, you can imagine how agonizing it was to not have time to stop and taste some of the incredible food that was served at each booth! Even still, in the face of it being a quick visit, I was able to squeeze in some insightful conversations with folks in the Food Service Equipment industry and was captivated by some of the exciting innovation in the market and what that innovation necessitates for 2017 hiring within the industry.
For those that aren't aware, the annual NRA show offers a chance for professionals in the Food Service market to attend educational sessions, view the latest innovations and technologies from over 2,200 exhibitors, and network with other professionals in the industry. As my first time attending the show, I was impressed by the show's traffic, especially after being warned by other industry professionals that it may not be as crowded with it being a NAFEM year. Below are just a few of the interesting companies I saw at the NRA show that stood out among the rest.
RATIONAL
With one of larger displays at the show, RATIONAL certainly stood out, showcasing their NRA Kitchen Innovation Award Winning Self Cooking Center XS Model with celebrity chefs using the equipment to cook on-site in their RATIONAL restaurant space that they set up for the show. This combi boasts a 60% smaller unit than the full size with all of the full size functionality. With more than 40 years in business, and over 750,000 appliances produced, RATIONAL has been a pioneer in hot food preparation for professional kitchens. Another big hit at the show was their Connected Cooking, featuring cloud-based networking solutions for kitchens.
Micro Matic
With quite the growth trajectory over the last 5 years, Micro Matic is a global supplier of dispensing systems and solutions for draft beer, cocktail, water, and wine in over 120 countries. Founded in 1953, Micro Matic provides not only technology and solutions, but what stands out is their on-site dispense training programs and education to ensure customers deliver the highest draft quality. In addition to on-site training, they also offer online training and advanced training at their regional facilities in FL, IL, PA and CA.
Marra Forni
If you popped by Marra Forni's booth, you were sure to be greeted by a slice of creatively conceived pizza made in their brick ovens– the Nutella-topped slice was incredible! In addition to delicious food produced by their make-to-order ovens, Marra Forni's booth was exceptional in that their team's energy was hard to match. It's no wonder they've grown so quickly since they started manufacturing less than 10 years ago. While they're known for hand-made Neapolitan ovens for commercial kitchens, they also have their own line of prep tables and dough mixers.
After seeing what these companies are offering, my takeaways are that the Food Service Equipment industry continues to become more innovative each year, creating growth in their engineering departments that trickles down to every other division. This increased need for talent, especially in the engineering field, was echoed by many of the companies I spoke with at NRA this year.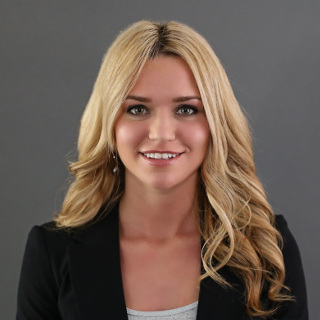 What were your thoughts on this year's NRA show? Please reach out to me if you'd like to discuss!
*For more information on our Food Service Equipment practice area, see https://www.directrecruiters.com/food-service-equipment/
May 8, 2017
By Norm Volsky, Director of Mobile HIT
As an executive search consultant in the Healthcare IT space, it is my job to be able to identify emerging technology companies that are poised for significant growth. Since I am specifically focused on Mobile Technology and Telehealth, I have plenty of companies from which to choose. I do research daily and during my discussions with industry thought leaders, I make it a point to ask them what companies in the space they find intriguing and unique. I feel it is my job as a member of this industry to share this knowledge/information with my network so that you could be exposed to these organizations too.
Below are companies I have had my eye on all year that I met with in person at ATA to learn more about their story and vision.
TruClinic- Cloud-based Telemedicine platform that easily connects patients and providers inside their existing workflow. Their hardware agnostic approach enables their customers to launch a telemedicine program with zero capital expense. TruClinic allows patients to schedule appointments and pay bills online to enhance the patient experience. TruClinic is also focused on improving clinician satisfaction and reduce the total cost of healthcare which is perfectly geared towards the value-based care model.  Security of the platform is unparalleled being compliant with: HIPAA, HITECH, COPPA, PIPEDA & SSAE 16-II. Simply put, TruClinic helps increase accessibility to healthcare by providing a consistent patient experience regardless of the modality of care delivery, whether traditional face-to-face or virtual.
Pera Health- Clinical Surveillance solution that identifies at risk patients using predictive modeling and real time vital sign data. The founders created an algorithm called the Rothman index that uses Vital Signs, Lab Results and Nursing Assessments. Pera Health's solution reduces Alarm Fatigue, the number of False Positives, Code Blues, unplanned ICU transfers and Sepsis Mortality. In January, the company raised $14M in funding. Pera Health helped both Houston Methodist and Yale New Haven to reduce their mortality rate 30% in nine months and twelve months respectively.
Cloudbreak- Originally a remote interpretation service company that was founded 14 years ago. Since then, they have transitioned to not only provide interpretations services in over 200+ languages but to also provide telemedicine capabilities to its over 650+ hospital customers. Cloudbreak facilitates over 70,000 interpretations monthly. This unique platform allows doctors to be able to bring in an interpreter and a specialist anywhere in the world onto a tele-consult with a patient to provide world class care.
Grand Rounds- Enables patients to get World Class second opinions by leveraging telemedicine. They have been able to attract some of the world's top specialists on the platform by exposing them to the most complex and intellectually stimulating cases.  Grand Rounds helps its customers improve employee/patient satisfaction, reduce absenteeism and improve clinical outcomes by giving their employees/patients access to the top specialists in the country. Grand Rounds now has 50 state coverage and recently just opened their Maine office.
Fitango Health- Care Management and Patient Engagement vendor helping its customers move towards value-based care. Their HIPAA compliant solution enables all the stakeholders to communicate including: Care Managers, Care Givers, Providers, Network Managers, the Patient and their family. Fitango's approach is preventative in nature and is geared towards the post-acute setting. The goal is to reduce readmissions and improve adherence to the patient's care plan.
Azalea Health- EHR, PM and RCM vendor that uniquely has telehealth imbedded into the EMR which solves the reimbursement issue. The solution suite includes patient portal and scheduling capabilities. Due to the fact that many of Azalea's customers are Rural, there was a need for telehealth which gives physicians access to additional patients.
Cohero Health- Chronic Disease Management app focused on Asthma and COPD. Cohero's mission is to transform respiratory care through smart mobile devices to enable real time monitoring and adherence. By leveraging Cohero's devices that send patient data via the cloud, Nurses, Pharmacists and Pulmonologists can intervene when necessary when a patient is at risk. The solutions Cohero provides allow the patient and their care team to monitor the use of their inhaler (both daily use and emergency) and test for lung capacity.
Sensely- Developed a nurse avatar powered by AI named Molly that communicates with patients via their mobile device. The disruptive platform was built to improve the patient experience by focusing on empathy and clinical support. All the data collected is sent to the patient's clinician so they can monitor risk factors and adjust clinical protocol. Sensely raised $8M in series B funding. Sensely already works with the Mayo Clinic and is launching a program with NHS in the UK.
Carena- Carena is a software-based virtual care provider for health systems. Carena started as a primary care house call service in 2000 and has since evolved into a telemedicine company. Carena works with more than 120 hospitals including Ascension, Catholic Health Initiatives, and University of Washington Medicine. They focus on helping health systems get better connected to consumers in their local markets by providing an easy and convenient way to access the health system anytime, anywhere, and navigate cases more appropriate for virtual care out of the ED and urgent care. Carena works with hospitals and health systems to supplement the services they have and resell the virtual care product to employers and health plans—not competing with the health system by taking patients away (like some telemedicine companies do that work with Health Plans and Employers).
Wellpepper- Patient Engagement platform that improves patient satisfaction, clinical outcomes and access. Wellpepper completed a Parkinson's study at Boston University and the patients saw a 9% increase in mobility compared to a 12% reduction in the control group. They also have research studies with Harvard, Brandeis and UW Medicine. Their CEO, Anne Weiler was asked to speak at ATA on a panel for Tele-rehab for total joint replacement recovery.
Vivify Health- Remote Patient Monitoring Platform helping move the industry toward value-based care. Helping its patients manage their chronic disease, Vivify is one of the leaders in mobile population health management. In 2016, Vivify not only signed UPMC as a customer, but the health system also participated in their recent $17M Series B investment round. Vivify, along with Iron Bow Technologies were awarded a $258M telehealth contract by the VA in 2017.
Avizia- Robust end-to-end telehealth solution suite that connects any doctor to any patient at any time. Avizia as a company has made it their mission to advance healthcare by helping all patients have the ability to get top quality healthcare regardless of their location or situation. In October of 2016, Avizia wrapped up a $18M Series A funding round led by NY Presbyterian and Northwell Health.
Zipnosis- Provides its customer a significant ROI which has been proven to convert 25% of patients from the telemedicine platform to in person customers with an average spend of $3K per year. The providers that were using the Zipnosis platform met guideline adherence up to 95%. Key customers include: Baylor Scott and White, UCLA Health and Mission Health.
Medici- Created WhatsApp for healthcare with an emphasis on user experience. Medici built a business platform for providers to communicate HIPAA compliantly with their patients. While attending SXSW, they had 1500+ app downloads and 17% of people did a consult using the app which is unheard of in the telemedicine space. The text, phone and video capabilities allow for seamless communication, e-prescribing and referrals. Providers can also bill via the app which caters to patients with high deductible plans. Medici is launching in South Africa in May and is looking to expand their international footprint.
I remember going to this show three years ago in Baltimore and I am amazed at how much the industry has moved towards being software focused. The software vendors are definitely trending up as they had the largest and shiniest booths. I always come back amazed at how passionate and innovative this industry is as a whole. All of the companies above are helping drive change towards value based care and I feel so lucky to be able work in this industry every day.
Norm Volsky
Director of Mobile HIT
Direct Recruiters, Inc.
440-996-0059
nvolsky@directrecruiters.com
Categorized:

DRI Recruiter Insights, Events

Tagged:

ATA, ATA 2017, Direct Recruiters, DRI, Healthcare IT, HIT, Inc., Mobile HIT, Norm Volsky, Recap
April 12, 2017
By Aaron Kutz, Executive Recruiter of Government Technology and Electronic Security
I recently had the opportunity to attend the ISC West Conference in Las Vegas for the fourth year. ISC West is the largest security industry trade show in the U.S., and gives professionals opportunities to network, attend educational sessions, listen to keynote speakers, and see all the new and innovative technologies throughout the exhibit hall.  With every year that I visit ISC West, I realize how much growth and progress the industry is experiencing. Companies who had small booths in previous years now have grown into a larger presence at the conference, while other familiar faces are staying strong. Here are my thoughts on the best of ISC West:
ISC seemed even bigger than last year. As a show that is said to have over 29,000 professionals in attendance throughout the conference, the trade show floor was packed.  The exhibitors I spoke to seemed to be very happy with the traffic and chance to showcase their products and technologies to a large volume of attendees.
Aside from the traffic levels of the show, each year at the conference there seems to be a buzz about certain topics.  Last year at ISC, I noticed the emergence and focus on the "Internet of Things" (IoT). Following that theme, this year there were more partnerships apparent to allow devices to be connected in the home and across the enterprise. Almost everyone I stopped to speak with was focused on having their technology connect to a variety of other solutions.  In addition, these companies highlighted how end users can utilize the cloud to help their clients with a more affordable, reliable service.
One company that I was very impressed with at ISC West was BriefCam. BriefCam provides users the ability to rapidly review video and take action as needed. I spent some time speaking to members of their team about their one-of-a-kind solution. I was lucky enough to be provided a live demo to see firsthand the capability their solution provides including its unique video layering and search capability. It was like nothing I saw throughout the show anywhere else and I was very impressed with their product.
Overall, ISC West was a great event for my fourth year attending. I would love to hear your take on the show if you were there or more about your take on the industry in general. Please feel free to reach out directly to me to discuss further.
Aaron Kutz
Executive Recruiter of Government Technology & Electronic Security
440-996-0869
akutz@directrecruiters.com
April 11, 2017
By David Peterson, Managing Partner and Director of Plastics and Flexible Packaging
At the end of March, I had the great opportunity to attend and speak at the Plastics News Executive Forum at the Naples Beach Hotel & Golf Club, Naples, Florida. As it was my first time attending, I want to note that Plastics News did a great job coordinating this conference, which offered strategies, presentations, and networking opportunities for leaders of top plastics processing companies.
Aside from the sunshine and beautiful scenery, the Plastics News Executive Forum impressed me from the speakers, to the great conversations about the industry. The theme of the conference this year was "Engage. Inspire. Lead." and the agenda stayed consistent with that, buzzing with conversation regarding the Plastics workforce, retention, and talent in the industry. For example, Laurie Harbour, President/CEO of Harbour Results Inc., shed a light on the top challenges for Plastics Processors in 2017, sharing that 92% say their top challenge is recruiting, training and retaining employees. Part of the reason for this could be the decrease of Plastics Engineer professionals. This is something that was discussed often throughout the conference, along with the ways companies can contribute to solving that issue. For example, the Best Places to Work Panel gave great ideas for retention, with one being a "bring your parents to work day."
For me, the conference was especially exciting as I had the honor of presenting! My topic was "How to Attract and Retain a New Generation of Workers" and primarily focused on Millennials and what we can do as companies to bring them into the Plastics Industry and keep them there. Again, this fell in line with most of the buzz at the conference. It was a great experience to speak at this event! Plastics News wrote an article highlighting my presentation here:  Solving the Millennial Riddle
Finally, I want to congratulate to the Processors of the Year finalists, and the Best Places to Work Award Winners!
The Plastics News Executive Forum was a great event and a great experience this year. I'm looking forward to next year's event!  If you were at the event, what did you enjoy the most?
David Peterson
Managing Partner and Director of Plastics & Flexible Packaging
dpeterson@directrecruiters.com
(440) 996-0590
March 14, 2017
By Norm Volsky, Director of Mobile HIT
As an Executive Search Consultant in the Healthcare IT space, it is my job to be able to identify emerging technology companies that are poised for significant growth. I do research daily and during my discussions with industry thought leaders, I make it a point to ask them what companies in the space they find intriguing and unique. I feel it is my job as a member of this industry to share this knowledge/information with my network so that you could be exposed to these companies too. Below are companies I have had my eye on all year that I met up with in person at HIMSS to learn more about their story and vision.
Envera Health: Managed Services company helping healthcare systems unify their interactions with consumers to improve engagement. They offer providers CRM-enabled call center support that enables a 360-degree view of consumers to allow seamless communications and connectivity for scheduling, care coordination and post discharge communication. Envera has been in business for a little over a year and already has over 125 employees.
Healthfinch: Practice Automation and Pre-Visit planning solution that helps healthcare organizations automate, delegate, and simplify routine busywork so its clinicians can spend more time treating patients. It saves providers, on average, 30 minutes per day. It helps increase staff efficiency at least 4X, resulting in faster turnarounds on patient requests. Average implementation is 3-5 days in athenaClinicals, and approximately 30 in Epic and Allscripts TouchWorks.
Proskriptive: Analytics and Data Science company utilizing vendor agnostic machine learning. Proskriptive can give their hospital customers actionable data using a turnkey solution that helps them reduce length of stay, reduce readmissions and increase coding accuracy, among many other things.
Validic: Health Data Platform that enables access and integration to patient-generated data from mHealth apps, devices and wearables. They have connected to over 400 clinical and consumer-grade health devices. Released Vital Snap solution last year which uses OCR technology from smart phones to digitize data from Glucometers, Blood Pressure meters, Weight scales, heart rate monitors, pulse oximeters, and thermometers.
CareSync: Chronic Disease Management/Care Coordination solution with over 100,000 patients using their solution/service. Their goal is to allow collaboration between every stakeholder in the care continuum and help get the right information to the right care team member at the right time. In helping their patients navigate their way through the Health System, they improve the quality of care and patient experience drastically. CareSync recently launched a new product named Scribe that allows a physician to record a conversation with a patient HIPAA compliantly on his or her Apple Watch. They have 97% customer retention rate which is nearly unheard of.
LifeMed ID: Patient Identification solution at the point of registration. Once a patient is identified accurately, he or she can travel throughout the continuum of care seamlessly. In the current healthcare landscape, identifying and validating patients at the point of check-in is more important than ever. LifeMed reduces fraud and duplicate patient records while at the same time improving collections and patient safety in an area of Healthcare IT that has been largely unaddressed.
Vivify Health: Remote Patient Monitoring Platform helping move the industry toward value-based care. Helping its patients manage their chronic disease, Vivify is one of the leaders in mobile population health management. In 2016, Vivify not only signed UPMC as a customer, but the health system also participated in their recent $17M Series B investment round. Vivify, along with Iron Bow Technologies were awarded a $258M telehealth contract by the VA in 2017.
Jellyfish Health: Patient Experience platform designed to reduce wait times and improve patient satisfaction. Their mobile app allows patients to see available appointments and estimated wait times, then schedule and confirm – all from the convenience of their mobile device.   By increasing patient satisfaction, the provider groups are able to keep their patients (on average, practices turn over 25% of their patients per year). The tool helps drive revenue by increasing patient traffic, reducing staff interruptions, streamlining physician schedules, and improving patient throughput. At HIMSS, Jellyfish launched a new product named Bloom that helps customers recruit and enroll patients in health and wellness campaigns.
Propeller Health: FDA-cleared asthma and COPD management vendor that helps patients and physicians better manage chronic respiratory conditions. They make digital products that have therapeutic benefit. Propeller Health won the 2016 Innovation in Remote Healthcare Award at the ATA conference. In late 2016 Propeller also got another FDA clearance for its Smart Inhaler.
Healthloop: "Patient Experience" company in regards to its high-touch, cloud-based, episodic patient engagement platform. The goal was to develop technology that had the ability to deliver empathetic instructions. Healthloop sends educational content to the patient to not only answer any questions that the patient currently has, but more importantly to anticipate questions he or she might have in the future, with instructions in care plans. This empowers the patient and makes him or her confident with what to do for the best outcome. Their solution results in a 35% decrease in complications and 30% reduction in readmissions.
Intelligent InSites: Real-Time Operational Intelligence vendor that focuses on RTLS/RFID, Asset Management, Workflow Management, Environmental Monitoring, Patient Safety and Infection Control. Having both a mobile and desktop platform, Intelligent InSites provides its customers with second to none analytics and dashboards to improve financial and operational efficiency, quality, regulatory compliance and patient satisfaction. InSites helps its hospital customers improve their operating margin, bed occupancy rate, asset utilization rate, patient satisfaction and physician performance while reducing hospital incidents time to service and length of stay. InSites was recently picked to be part of HCA's Hospital of the Future program in which it picked some of the most cutting edge technology companies in all of HIT to participate.
Saturn Care:  CDMP (Chronic Disease Management Program) that enables primary care teams to better engage patients in clinical and behavioral aspects of chronic disease management. CDMP allows the care team to be in control and educate patients properly, specifically geared towards diabetes. Saturn Care boasts 97% patient engagement and 100% doctor satisfaction. In a major NIH-funded randomized controlled study their solution has allowed their patients to decrease their A1C by 1%.
DSHI: Physician-led clinical content and technology with AI driven workflows (50 conditions) for CCM, Post Discharge Follow-up and patient education.  They have hospitals and other healthcare organizations, including the VA, who use these to more effectively identify patients at risk where an early intervention can avoid an unnecessary readmission. These workflows can be implemented in a variety of ways, including: direct to the patient in a web app, chatbot, IVR, voice assisted device (Alexa and Google Home), or integrated with CRM or care coordination software that the care team to use in outbound calls.  Regardless of the method, key metrics (including readmission risk and disease control score) and valuable data are auto-generated for the provider as well as a care plan and education for the patient.
PreparedHealth: Building a social network that rallies the large spectrum of healthcare providers in and around the home, helping them work together to more-timely identify interventions, manage transitions and communicate upstream.
Phynd: Provider Data Management vendor that is helping its hospital customers improve clinical outcomes and decrease delay in collections. By improving the accuracy of physician data, Phynd helps its customers drive more referrals and minimize compliance risk.
PokitDok: API platform that helps enable other software platforms to gather information easier. This solution allows its customers to do transactions easier and have access to powerful data. PokitDok has built an operating system behind the business of healthcare. Their API's enable a one-click purchase which could be described as a PayPal for healthcare. PokitDok has forged ahead and built all of this technology upon blockchain technology called DokChain.
Wellsoft: Emergency Department Information System vendor that has won Best in KLAS 6 years in a row. Wellsoft helps its customers optimize efficiency and patient throughput which include Hospital Emergency Departments and freestanding ED's.
Solera Network: Chronic Disease Management Marketplace that points patients, payers and physicians in the right direction when the treatment options seem endless. Solera helps patient identify the best program for them, enables easy reimbursement and regular reporting to all of the stakeholders. Last month, Solera achieved HITRUST CSF Certification.
SwervePay Health delivers the convenience patients seek in their day-to-day lives by presenting frictionless payments via text with no mobile app to download or username and password to remember.  Patients have the ability to pay their co-pay or balances via text before, during or after their appointment. They simply respond to a text message.
Orb Health: Intelligent Care Collaboration platform that has EMR connectivity and workflow tools. Helps Health Systems and PCP practices maximize patient engagement, reimbursement, and value-based care collaboration. Currently managing over 100,000 patients.
SocialWellth: Focused on Prescriptive Digital Health by providing access to over 100,000 apps and helping Providers, Employers and Payers prescribe the appropriate apps to the consumer based on their condition. Helps facilitate communication between consumers and their healthcare sponsors at the point of care. SocialWellth is launching a new intelligent curation and mobile security threat prevention solution to increase consumer confidence.
i2i Pop Health: The 2016 Best in KLAS award winner for Population Health Management. i2i boasts a 99% customer retention rate and a 25% reduction in avoidable inpatient admissions. Helping Providers and Payers manage over $20M lives.
Welldoc: Founded by an endocrinologist, Welldoc has a built a mobile platform to transform the treatment of chronic disease. While specifically focusing on Type 2 Diabetes, they were able to help their patients drop their A1C by an average of 1.9% in two clinical trials by supporting their day to day management of their condition. Welldoc sends patient generated data to their physicians so they can make more informed decisions in a space where there is no uniform care plan for all Type 2 Diabetes patients.
Wellbe offers a cloud-based platform that facilitates connected care between patients and providers across an episode such as a total joint replacement, empowering patients as active participants, and giving providers the ability to efficiently coordinate care. Wellbe Connected Care enables high-performing health systems throughout the U.S. to transform care delivery by improving patients' experiences, satisfaction, and outcomes while reducing costs. With these smart patient workflows, customers improve results such as LOS, skilled nursing facility utilization, and readmissions.
Pieces Technologies: Predictive Analytics software vendor that helps improve patient outcomes and reduce hospital costs. The founder is a physician who, with his team, built a better solution for case management using its Iris solution and Decision Support.
This was my fifth HIMSS show and I always come back amazed at how passionate and innovative this industry is as a whole. All of the companies above are helping drive change towards value based care and I feel so lucky to be able work in this industry every day.
The next trade show I am planning on attending is ATA in Orlando…if you are interested in having your company highlighted in my next blog, please let me know.
Norm Volsky
Director of Mobile HIT
Direct Recruiters, Inc.
440-996-0059
nvolsky@directrecruiters.com
February 8, 2017
By Sarah Pozek, Director of Life Sciences                   
Late last month I had the opportunity to attend SCOPE 2017 in Miami. In addition to being a welcomed reprieve from January in Cleveland, it was also thoroughly exciting (and inspiring) to dive deeper into the world of Clinical Trial technology.
Below is a sampling of the companies that I met with and felt were doing some really innovative things! What technologies or companies blew you away at SCOPE?
Clinical Ink
In 2007, Clinical Ink took innovation to the next level by creating a solution that would be run on a technology that wasn't even around yet. You read that right. We were still two years out from the release of the first iPad when founders Tommy Littlejohn, M.D. (an experienced researcher with more than 3,000+ studies under his belt) and Doug Pierce developed a tablet-based software application that would eliminate paper source documents in clinical trials.
While their software continues to evolve, this pattern of innovation continues. Whether it be in the form of their SureSource platform expansion or their enhanced tablet-based eCOA for CNS Clinical Trials, Clinical Ink has continued to disrupt the industry standard. Their current offering captures clinical trial source data and documents with 100% accuracy and in real time from study launch to analysis. Add on the mobile accessibility of SureSource Engage and you've got the resources you need for better, faster and safer studies.
To learn more about Clinical Ink, please visit http://www.clinicalink.com/.
goBalto
Aptly named after the legendary Husky (who coincidentally now resides in my hometown), goBalto's mission is to get medicine to patients in need faster by accelerating the time-to-market for new drugs, medical devices, and other therapies. Their SaaS applications offer an end-to-end solution for starting Clinical trials. This process starts with site selection (analyzing data from the client's internal systems and then augmenting that with third party information and goBalto's proprietary data) through goBalto Select. Next up is goBalto Activate, which is an intelligent workflow solution with over 60+ country-specific preconfigured workflows, including required documents, allowing users to track progress in real time and receive alerts. Finally, goBalto Analyze streamlines these early stages by comparing performance among sites, countries, and studies to identify any potential bottlenecks.
This fast moving company already has relationships with more than two thirds of the top 25 pharma companies and four of the top five CROs. Definitely a company to watch (and I'm not just saying that because they bribed me with an adorable stuffed Balto).
To learn more about goBalto, please visit https://www.gobalto.com/.
OmniComm
OmniComm probably lands as one of the better known names on this list. Putting customer experience as a high priority has paid off, and their TrialMaster EDC was ranked #1 by clinical research sites surveyed in late 2016 (Porter Research) to the tune of three out of every five sites globally. These rankings were based on ease of use, performance and customer support. It's definitely worth noting that OmniComm was the only EDC system that exceeded the average in each category. One way they differentiate themselves on the customer support side is all customer care and support personnel are OmniComm employees (no outsourcing, no contracting – all of those people, world-wide, who pick up the phone are in house).
Now landing as the third most popular EDC (falling only behind behemoths, Medidata and Oracle), it's truly impressive that they have been able to achieve such a high level of site-user satisfaction. In addition to their progressive technologies, OmniComm also offers a variety of services including hosting, study design and development, training, consulting services, technology transfer and transition, and 24/7 global customer care. I'm sure we'll see this company continue to grow!
To learn more about Omnicomm, please visit http://www.omnicomm.com/.
DrugDev
DrugDev had a great showing at SCOPE this year. Not only did they score arguably the best booth location, but they also took home a 2017 Best Practice Award for their Golden Number (the industry-standard universal identifier for global site facilities and staff). Congratulations to the team!
The DrugDev Golden Number is also the backbone of the shared data layer that powers their new rollout, DrugDev Spark™. This is the first comprehensive unified solutions platform which has been proven to add value to thousands of clinical trials, and is being used by 9 of the top 10 pharmas and 4 of the top 5 CROs.  The technology takes users from planning, to startup, to trial conduct with solutions included for each phase and leads to an overall more streamlined process.
To learn more about DrugDev, please visit https://www.drugdev.com/.
Trifecta Clinical
As a global leader in training technology for clinical study investigators, Trifecta offers a fully integrated platform, custom built to support the delivery of efficient and audit-ready clinical trials.  Trifecta helps simplify the training process, delivery and exchange of safety letters for Sponsors, CROs and sites. In an industry where acceleration is key, Trifecta sets themselves apart through customer service excellence delivered with the agility required to provide solutions as unique as each clinical trial.  I had the pleasure of meeting with Rick Ward, VP of Commercial Operations, at the conference and he shared the following, "When challenges arise in clinical trials, as they always do, Trifecta is a highly responsive and nimble partner."  He continued, "When Sponsors and Clinical Research Organizations partner with Trifecta, they can expect a team skilled in both creating and anticipating solutions-even before obstacles appear."
Trifecta partners with leading pharmaceutical, biotechnology and clinical research organizations to support studies ranging from 2 sites to over 2,000.  From accelerating study start up, to simplifying to save tremendous amounts of time, to organizing and distributing quality, audit-ready data, Trifecta's purpose-driven solution was built with one goal in mind:  To deliver more trial with less error across an entire portfolio of studies.
To learn more about Trifecta, please visit www.trifectaclinical.com.

SignalPath
One of the younger companies that we met with, SignalPath distinguishes itself with a clean, modern and engaging presentation. Accessible from the cloud, SignalPath is a software solution that supports clinical trial sites by improving ease and efficiency of trial execution.
Focusing on the site specifically, SignalPath is designed to streamline the workflow of patient management and offers an easy, intuitive and accurate way to manage clinical trials. Key features include participant management, data and insights, financials, and patient engagement.
To learn more about SignalPath, please visit http://www.signalpath.com/.
Medrio
Always the most easily recognizable, Medrio and their team continue to impress with their "rockstar" solution. Offering SaaS-based eClinical software solutions since 2005, namely EDC and eSource modules, their solutions are used for studies in all phases and therapeutic areas including Pharmaceuticals, Device, Diagnostic, Animal Health, Oncology, and Nutraceuticals, as well as in non-clinical academic and industry studies.  Medrio's simple-to-use, point-and-click interface with risk-based monitoring, randomization, and eSource capabilities offers leading-edge innovations not found in other solutions.
Not surprisingly, this accessible, customizable, and intuitive product that built its reputation on early stage studies is now gaining traction in the later phase trials. With clients like 16 of the top 20 global biopharmaceutical companies and 4 of the top 10 CROs (and a 98% customer satisfaction rating, by the way), these guys are poised for continued success.
To learn more about Medrio, please visit http://medrio.com/.
CSSi
CSSi President, Chris Trizna, couldn't have picked a better location for my final meeting of the week – sitting on the stairs behind the Hyatt overlooking the Miami River. What better place to discuss patient recruitment than under palm trees?
With over a decade of experience and thousands of trials under their belt, CSSi has seen that the best way to recruit (and keep) patients is to tailor support around each individual site. Customized to each site's needs, their solutions are comprehensive and adapt to the uniqueness of the given area. This approach enables a faster pathway to commercialization for clients' drugs and medical devices with services to support lifecycle strategies from start to finish. Using their SmartStart™ Access program helps companies to reach their commercial goals and milestones.  CSSi has commercialized over 500 new drugs, biologics, medical devices, and in-vitro diagnostics.
To learn more about CSSi, please visit http://www.cssienroll.com.
Overall, SCOPE was a great way to kick off "conference season." With a strong executive presence, the conversations and discussions were much deeper than the typical buzzwords (these companies in particular)! I'm looking forward to seeing many of the same companies in a few months at DIA! What other conferences should I have on the docket for 2017?
For more information about SCOPE 2017, contact:
 Sarah Pozek
Director of Life Sciences
Direct Recruiters, Inc.
440-996-0597
spozek@directrecruiters.com