Thought Leader Interviews
Cherie Shepard, Director of Packaging, Material Handling & Food Processing at Direct Recruiters interviews Robert Slykhuis, President and CEO of Bizerba North America. Mr. Slykhuis discusses his career in food processing, the industry, innovative products, leadership, and more.

You are quite accomplished. Please tell us about yourself and what attracted you to a career in the food processing industry?

I don't think anyone really grows up hoping they can have a career in the food processing industry. In fact, most of us find our way into an industry like this based on situations that present themselves
, which is what happened to me. In my early career I had opportunities in capital equipment businesses, which happened to be food processing focused, and I quickly found it to be an industry I could be successful in.
Bizerba is known for having a 150-year history of innovation. Please mention the most innovative products recently launched.
For generations, Bizerba has led through revolutionary changes in weighing, slicing and labeling. As an innovator in PC based scales and Weigh Price Labeling, we lead the market. The most recent innovations are really centered around our software solutions. With the focus on OEE, we have developed our remote management and service of equipment to the next level. Instead of just reacting to equipment downtime, we are now able to monitor and proactively service our equipment in real time and provide our customers with solutions that can really save them time and money.
What do you believe are the most important traits of a leader in today's business world?

I am fortunate to work with a management team which shares many of the traits I feel are important to be successful. Being customer centric is a must, and while many leaders talk about putting the customer first, it really means satisfying customers at all costs. A passion for winning is in our DNA and is still the biggest motivator to get me out of bed every day. And finally, in the words of one of my managers, "when did patience become a virtue?" Being demanding and always wanting to achieve more is a necessity.
What do you think is the industry's greatest challenge?

This is an easy one; lack of young talent. I look around the industry, our company included, and see way too many people my age. The challenge of recruiting talented, dedicated, technically qualified people, with a passion to work in our industry is of great concern.
We are facing a leadership shortage in the US and globally. What steps have you taken at Bizerba to develop future leaders?

Because of our rapid growth, we relied mainly on recruitment and mentoring to develop our managers. We are now actively engaging in more formal leadership training throughout the company to identify and advance more people from within. This is a worldwide project and is also meant to link opportunities for growth across the world.
How is the food processing equipment segment poised for growth in the US and on a global scale in 2017 and beyond?

For many years we have seen a high level of automation in Germany and this has been the basis for much of our product development in our home market. More and more we are seeing this requirement in all of our markets with companies seeking better solutions which will deliver cost savings through information and automation.
What is the biggest challenge on your plate right now?

We have grown rapidly in turnover and personnel in the past few years making it increasingly difficult to be as hands on as I used to be. While I have a great team, I still get most of my satisfaction being in front of customers and at their sites rather than being in one of my offices. Despite logging well over 100,000 miles every year I always feel like I should be more places than I can get to.
As a former Regional Sales Manager, what is your best advice to up and coming sales professionals? What does it take to succeed?

When I accepted my first territory sales job I had to look on a map to see exactly where I was moving to. When promoted to a Regional Sales Manager position I had no idea what I was in for and was tasked with managing some people almost twice my age. For every opportunity that arises which can lead to further promotion, don't hesitate or overthink details. If you aren't moving forward you are falling behind.
What events and tradeshows will Bizerba attend in 2017?

2017 is a big year for us overseas as two of the biggest shows which occur every three years are coming up. Euroshop and Interpack will be heavily attended by customers around the world but we are seeing a marked increase in participation from North America. Besides that, we will attend many tradeshows in North America this year including – IPPE, NRF, Expo Carnes, Promat, NRA, Process Expo and Packexpo.
Cherie Shepard
Director of Packaging, Material Handling & Food Processing
Direct Recruiters, Inc.
440-996-0582
cshepard@directrecruiters.com
Norm Volsky, Director of Mobile HIT at Direct Recruiters, Inc. recently interviewed Shane Waslaski, CEO of Intelligent InSites. Intelligent InSites software creates a visual workplace that improves patient flow and operational efficiency using RTLS location-based intelligence. Mr. Waslaski shared insights on his career, the healthcare industry, advice for healthcare professionals, and much more.

Please tell us about yourself and what attracted you to a career in operational leadership within healthcare delivery organizations?
In all my work I have always been most drawn to healthcare operations because, for me, it represents a unique intersection where we touch the life of the patient through the qualitative facets of care delivery. It is also an industry in which you are assured of being impacted by your own work in some fashion because you, a family member or a friend will be a patient and you will experience the industry for yourself. That is not true of many industries. My technical side is drawn to the detail, the complexity, and the dynamic nature of healthcare while my nurturing side is satisfied by knowing that my work will have a lasting positive impact on the safety, effectiveness, and efficiency of healthcare. Because I am not a nurse or a physician, my hands will not be directly involved in patient healing activities, but I am privileged to be deeply engaged in shaping how patients experience their care and through the environments in which caregivers do their work.
Please talk about the importance of operational intelligence for healthcare and how it improves patient care.

In so many ways , and through the hands of so many – caregivers, patients, lab results, medications, equipment, supplies, exam rooms and transporters – many details must come together at the sharpest points of care to drive quality outcomes and experiences. Patients know it when they experience it and, as patients, we all desire this symphony of parts to come together  for us in a positive way.
In so many health systems, leaders lack a comprehensive view of their operations. They can't see process bottlenecks until it is too late to prevent the inevitable delays and frustration they produce. Every moment nurses and providers spend looking for equipment, supplies or each other takes away time from patient care. And we know through so many studies that caregiver time with patients already has been greatly reduced due to increasing administrative burdens. With visibility into operations, health systems can improve safety and process efficiency so that all the resources and people more easily come together to produce a positive patient experience.
Earlier this year, you spoke at MobCon Digital Health Conference. Can you provide a brief overview of your topic?
I love hearing how pattern identification and predictive modeling are making amazing advances in diagnostic and healing technologies possible. But, we still find nurses and providers being interrupted in the delivery of care to write things down or most often to type at a keyboard in order to capture timestamps and other data required to measure performance. At MobCon – and at every other opportunity I'm given – I hope to re-inspire in the audience the belief that we are long overdue to insist on systems that are designed so that far more data is automatically collected, particularly operational workflow information. I shared examples of how this is already happening in healthcare in facilities where real-time operational intelligence systems are being used. I shared the significant results we're seeing, like 25% reductions in clinic patient cycle times and how we are able to standardize procedures and care protocols to give a typical clinic 3,000 more care minutes back per week. That's 15 more patients a day, and with 251 work days in 2016, that's 3,765 more patient visits. It matters and these systems are so effective at bringing change where some of the most challenging operational work needs to be tackled.
Who do you consider as the most innovative healthcare leaders of today?
Nurses. I consistently find nurses are among the most innovative thinkers and in the most challenging circumstances, the caregivers who always find some way to take the best care of the patient. They are forever under pressure and a critical line of defense when it comes to patient safety. All of this while being healer and comforter, and they are crucial to the overall patient experience. Nurses are a source of both innovation and inspiration for me and this team.
What do you believe are the most important traits of a leader in today's business world? Are we truly facing a leadership shortage in the US and on a global level?
Honesty, tenacity, and courage. If we are facing a shortage, we need look no further than a mirror to find those of us responsible to being certain that is not the case. We work hard to ensure that within our own organization every individual has both the opportunity and understands their obligation to lead. Our strongest leaders are always honest, they never give up and they repeatedly show courage in their conversations and their approach to innovating. I have the highest respect for individuals who consistently do so.
On your LinkedIn page, your "Influencers" are Jeff Haden, Ghostwriter, Eric Ries, CEO at Long-Term Stock Exchange, Tim O'Reilly, Founder & CEO of O'Reilly Media, and Jack Welch, former CEO of GE and current Executive Chairman for The Jack Welch Management Institute. Can you tell us how they influence you and why you admire them?
There are a number of others such as Kotter and Porter I would certainly add but have not taken the time to do so, but at some point these individuals and others have influenced me. Jack Welch for his track record and his teachings on the idea that you must change before you are forced to change and his passion about the importance of our responsibility as leaders to grow others. Tim O'Reilly serves as a reminder to me in the software industry that the data we liberate to the customer must be far more valuable than the data we capture. This has been the repeated error of the software industry and I am resolved to be certain we are providing exponentially greater value in the data we reveal than just our ability to collect it. Jeff Haden is someone who believes in effort and action and, like Welch, the obligation we have to help others grow as a way to pay forward the investment someone made in us. I find value in those who have gone before me and are salient writers and thinkers on how we can leave the wood pile higher than we found it.
What is the biggest challenge on your plate right now?
Aside from the ongoing challenge of recruiting experienced services, software and data science professionals, my greatest focus is on helping healthcare leaders fully understand what it takes to change – to truly transform. Leaders know they need to take significant cost out of their operations. They know they need to transform the experience – both for patients and staff. But for so long in healthcare, operational change has happened incrementally, at glacial pace. Frankly, that is so far below the kind of wholesale change needed. Driving this kind of change doesn't happen with an initiative run as a side operation. To get there takes a tenacious and aligned strategic change aptitude across the entire organization. And that is daunting in any environment – because it's not a core strength in our industry. Customers who are seeing the most transformational results have operational excellence goals tightly woven into multiple levels of their organizational plans. They are aligning, empowering, recognizing and rewarding change teams across their organizations. And then they are collaborating to rapidly raise skillsets in analytics and location-based operations. They also are partnering with full-service solution providers who bring together all the elements needed for transformation, including the technology, the tools, business process engineering, change management, and program management.
What is your best advice to up and coming healthcare technology professionals? What does it take to succeed?
The single most important thing that healthcare technology professionals can do is become deeply immersed in the realities and pain points of leaders, decision-makers, caregivers and technicians across healthcare. When you find these pain points, you know, because most everyone around you will be running in a direction away from them. You must be close enough to understand the challenges and skilled in asking questions that penetrate to root-level causation. Then, and only then, can we create new, transformational approaches. We can't simply ask "what do we need to change?", "we need to understand why?" This is key to the most pressing challenges that remain in healthcare operations and it is the key to Leans' 5th "S" – Sustainment.
What events and tradeshows will Intelligent InSites attend in 2017?
Intelligent InSites will be at HIMSS17 in Orlando. In addition, we showcase our solution and case studies at targeted industry events throughout the year, including regional HIMSS chapter meetings, conferences focused on sub-markets we serve, such as urgent care and orthopedic clinics, and various association meetings. Our marketing team announces where we'll be on our website and on social media.
What healthcare software trends do you see for 2017?
The focus on efficiency in healthcare workflow. Time saving, care enhancing solutions that automate specific functions for specific providers such as ensuring most of the data that's needed to capture timestamps and other process-related markers is captured automatically. Where automation cannot be embedded and achieved, there will be a focus on usability of systems, including liberating providers and nurses from the keyboard. Finally, a shift away from silos and more focus on integrating systems to drive greater value to all of them, such as connecting nurse call, bed management, real-time patient flow apps and metrics view boards, EHRs, billing systems and even building management systems.
How has current legislation and the recent presidential election impacted hospital decisions?
There is so much being said about this already that I don't feel the need to pile on, except to say that my hope is we avoid speculation paralysis. At times when there are many unknowns over which we have no control, it is best to turn our focus to the things we can control. I can think of no greater opportunity than removing waste from our operational processes in healthcare, while also transforming the patient experience. No matter what happens in the halls of Congress, we know we need to reduce costs. The great news is we know we can do so, and dramatically. Where we can be of assistance to our lawmakers and leaders, we stand ready to help.
Currently, the healthcare industry is experiencing a lot of challenges. What do you think is the industry's greatest challenge?
Costs are out of control, many of our doctors and nurses are losing hope and retiring and not as many young people are joining the profession, all while more consumers enter the system bringing higher expectations of convenient, personalized service. And so, we have come to the time where we have no choice but to transform. In this way, I see our greatest challenge as our greatest motivator. We know what we can accomplish when we turn our intellect and attention to it. Advances in diagnostic and surgical technologies, medicines and therapies have improved the health and well-being of so many in so many amazing ways. Now, we need to turn our intellect and focus on transforming our operations.
How has your B.S. degree in Zoology and Biochemistry prepared you for your profession in healthcare operational excellence?
Understanding the inner-workings of organisms at the cellular and group levels, including relationships among them and how they'll react under different conditions, has been incredibly useful. Without knowing it at the time, I chose a field of study that blends both data analysis, behavioral science, and dynamic mechanics and these have been amazing foundations for approaching large, complex problems like complex patient flows. Complex problems are a collection of many mixed up and less complex problems. It is our challenge to unravel the pieces and solve those that can be solved instead of being overwhelmed by what looks like one massive unsolvable challenge.
Norm Volsky
Director of Mobile HIT
Direct Recruiters, Inc.
440-996-0059
nvolsky@directrecruiters.com
Sarah Pozek, Director of Life Sciences, Direct Recruiters, Inc. had the opportunity to interview Glenn Proctor, VP of Software Development at Eagle Genomics, a software and services company in the field of genomic data and bioinformatics analysis.  Mr. Proctor shared insights on the Life Science industry, his career, and his point of view on recruiting top industry talent.
Please tell us about yourself and Eagle Genomics.
I've been involved with software for my entire career; initially during my PhD where I wrote software to compare the surfaces of protein molecules, then as a developer in areas as diverse as artificial life, computer games and mobile phone network planning. For the last decade or so, I've been focused on genomics, initially at the European Bioinformatics Institute, and now Eagle for the last 5 years. At Eagle, we develop solutions for customers who use scientific data particularly genomics. I'm lead of the team who delivers all of our software and services to our customers.
What is the most challenging aspect of your position as VP of Software Development?
Finding, attracting and retaining great people. The life science industry is changing fast, and there are lots of opportunities for a company like Eagle to grow and be successful. When people talk about "growing companies," it's important to remember that growth mostly means bringing in new people. If you don't do that, the company doesn't really grow. In terms of recruitment, it's a competitive market and companies really have to work to get the best people.
With extensive experience in software, what made you gear your career towards Genomics IT and Biotechnology?
Like all things in life, a mixture of personal interest, skill and luck! I've always wanted to work in an industry where I could make a positive difference to people's lives in some way, and working in this industry gives me that. Very early on, after a few … "mishaps" in wet labs, I decided that computers and software were where my talents and interest lay, so that's the route I chose. I have had the privilege of working at a number of institutions that have really helped my career, but mainly it's been the people I've met and worked with along the way that have given me the motivation, ability and opportunities to develop.
What interesting new projects are you currently working on?
Our newest product, eaglediscover, won Best of Show at this year's BioIT World in Boston. It's getting a lot of interest from customers and is developing fast. In a separate project we've been working on with an established customer, the client recently ramped up the amount of data they pass through the analysis pipeline which we developed for them, and it's just passed the milestone of a billion sequences processed per week. It's going to keep growing; Dealing with data and analyses on this scale is challenging but very exciting.
What advice would you give to up and coming talent in the Life Sciences industry?
Be curious. Learn a bit about lots of different areas; if you specialize too early, you'll end up in a niche that will limit your options. Most of all, accept that change happens all the time, and the pace of change is increasing. That means you'll need to keep learning for your entire career. If you can embrace change and keep learning, you'll do just fine.
What or who has influenced you to be successful in your career?
I've been fortunate to work with some excellent leaders, mentors and coaches over the years, as well as benefiting from lots of training and peer support. I'm a big fan of the work of Michael Lopp – he's written several books, including "Managing Humans", which I've found very influential. He also has a blog, "Rands in Repose" which I highly recommend.
What major trends have you seen in the Life Science industry and where do you see the industry being in 5 years?
The biggest change from my point of view is the rise of on-demand computing from the likes of Amazon Web Services. The ability to have instant access to vast computing resources, and only pay for what you use, has created whole new categories of company in many different industries. Life Science is no different – the vast majority of Eagle's compute work is done "on the cloud", with a diminishing amount on-premise at our clients. A decade ago, this simply wasn't possible, and companies like Eagle couldn't have existed. As for the next five years, I expect that doing this work on the cloud will become the norm – it's already the default choice for many applications. Also, we're going to see data science and in particular machine learning becoming much more prominent as it is in other industries.
How do you recruit and retain top industry talent at Eagle Genomics?
The recruitment process actually starts long before a particular role is identified or advertised. It's a case of getting Eagle's name out there as an exciting, challenging, welcoming place to work. That brand advertising is important for Eagle's commercial success, but it's also vital for attracting talent. Then there are personal networks; making use of those can shorten the hiring process a great deal. Of course, over-reliance on personal networks can end up reducing the diversity of backgrounds, skills and experience, so be careful to look elsewhere as well.
When recruiting, I very much prefer to hire for potential over experience. I'd far rather hire someone with the ability to learn new skills and apply them quickly, than someone who may "tick all the boxes" but be unwilling to change. I keep an eye on job adverts for other companies in our industry, and despair a little when I see long lists of "must haves" that are far too specific, and will be out of date in six months.
The competition from other companies means that we have to be more open-minded in terms of hiring than before. For example, Eagle has recently hired people who predominantly work remotely. This has to be managed carefully to maintain a cohesive team, but it can provide real advantages, as well as opening up a whole new set of potential employees to whom we just didn't have access before.
In terms of retaining people, making sure that people have as much autonomy as possible, with enough direction that the company gets the most out of them. Also, in a relatively small company like Eagle, everything that everyone does has a tangible impact on our services, products and business. This can be scary at first, but it helps keep people engaged. In the past, when I've been working as a small cog in a big machine with no clear visibility of how, or even if, what I was working on was being used, I found it very demotivating.
You mention on your LinkedIn that you make sure that Eagle is a fun, relaxed environment to work in; what steps do you take as a leader to make sure it is?
Three things: communication, diversity, and respect. As a leader, I try to be as transparent as possible with people about what's going on in the company, especially in parts of the company that the people who report to me may not be so involved with. I encourage them to work together as much as possible too, whether it's pair programming or just being available to talk through a problem. Diversity of backgrounds, genders, nationalities, ages and experience is key to coming up with the best solutions. Last but not least, respect and equality – at Eagle everyone is treated as a valued professional, no matter what their job title is or how "senior" they are.
While technical skills are important in your field, what soft skills do you look for when hiring new talent?
As I've mentioned above, eagerness to learn, and I'm also looking for someone who will broaden the capabilities of the team on one or more axes. Much of Eagle's work involves interactions with our customers, so when interviewing someone I'm also considering how they would be able to work with customers to fully understand the customer's need, and how they would deal with the types of issue that inevitably arise as part of long, complex software projects.
Sarah Pozek
Director of Life Sciences
Direct Recruiters, Inc.
440-996-0597
spozek@directrecruiters.com
March 23, 2016

Sarah Pozek, Director of Life Sciences, Direct Recruiters, Inc., recently had the pleasure of interviewing Glenn Keet, Chief Executive Officer of ClinCapture, a leading provider of cloud- based e-Clinical software (clincapture.com). Mr. Keet was kind enough to answer questions about his career, the Life Sciences industry, and his philosophies for hiring and retaining top talent.
Tell us a little bit about yourself and ClinCapture.
I had always been strong in math and science, and when I graduated with a combined degree of Mechanical Engineering and Applied Sciences, I assumed I would become an engineer.  But my first job out of college was with a software company, and I have been in software ever since.  I now look back on my engineering degree as good training for any career – it taught me problem solving and critical thinking; two skills I use every day.
It just so happens that I started in a software company that had healthcare and insurance companies as clients, so I was exposed to healthcare IT from the start.  Otherwise I might have ended up in any other software vertical.  But I am glad to have been exposed to healthcare IT, since at the time it was far behind other industries in the use of information technology and tools to be efficient and competitive, therefore there was great opportunity to make an impact.  I believe there still is.
Some would agree life sciences is even further behind its use of information technology, and this is because the highly regulatory environment has hampered adoption of software tools.  It is the reason I chose to come to ClinCapture, as I see the same kind of opportunity in life sciences now that I saw in electronic health records in the mid-1990s.
ClinCapture, located in Silicon Valley, is a software-as-a-service vendor of electronic data capture (EDC) software, serving those sponsor companies running clinical trials, such as medical device manufacturers and drug companies, along with the contract research organizations (CRO) that outsource the running of clinical trials for the sponsors.  EDC tools have been around a while, but have traditionally been used only by larger companies or larger trials – smaller companies or those running earlier phase trials have not had the wherewithal to deal with the cost and complexity of EDC software, and therefore use pen and paper or spreadsheets to collect data from their trials. ClinCapture aims to remove these barriers so that any size company or any phase trial uses EDC, and saves money in the process over paper or manual processes.  Ultimately, ClinCapture aims to take $1.6B out of the cost of running clinical trials worldwide over the next 5 years.
What fascinating projects are you currently working on? 
There are so many compelling stories in life sciences.  I have the privilege of hearing about promising, breakthrough therapies years before the general public hears of them. I also get to work on solutions to problems through our software, like incorporating direct patient feedback into trials, or connecting and integrating the medical records systems that physicians use with our data capture solution so they can use the same tool when seeing one of their patients that happens to be participating in a trial.
You have worked in life sciences/HIT for over two and a half decades. What or who do you attribute your success to?  Did you have a mentor(s)?
Mentors are important and helpful in taking you to the next level in your career.  I had the privilege to work with a couple people that helped me learn and grow in ways I wouldn't have on my own.  At my first software job in the mid-1980s I worked for Connie Galley, one of the earlier female CEOs in the software industry, and she showed me the importance of getting close to clients.  And Ray Scott, co-founder of Axolotl, taught me management skills that you can't learn in books.
How has the industry changed since you entered it nearly 30 years ago, and where do you see it going?
I think the biggest change in Health IT over the past 30 years is the feasibility of integrated products.  Thirty years ago, the integration of two products was more like a science project versus a standard or repeatable process.  Over the past three decades, we have seen the creation and improvement of both data standards (HL7, CDISC, RxNorm, etc.) and application interface standards (open APIs, IHE, etc.)  It is now very possible to create a solution of best of breed applications that far surpasses a monolithic, all-encompassing single vendor solution.  This speeds innovation, as vendors can specialize in areas, and end users can get the benefit of improvement in a variety of areas much more quickly.
What trends are you seeing in the eClinical area?
I have seen a few breaking through.  For example, the rise of eSource, which enables the capture and creation of clinical data in EMRs or other products, and how that will save time and money for data capture.  Also, ePRO, which are patient reported outcomes that enables the clinical trial to incorporate patient feedback into the data.  I recently co-authored a paper on this exact topic, which delves into much more detail on these and other trends.  http://www.clincapture.com/resources/papers/top-eclinical-trends
Where do you see ClinCapture in 5 years?
With ClinCapure's ability to remove virtually all the startup costs, and with our freemium platform, we calculate that we save our clients over $200,000 on average versus another EDC system.  And probably more than that for those that would use paper due to the inefficiencies and errors, and then the additional manual labor if they intend to submit the results to the FDA or another country's regulatory body.  Therefore, our goal 5 years from now is to have taken $1.6B out of the costs clinical trials, allowing that money to be put to better use, like finding therapies.
Besides just EDC, ClinCapture is positioning itself to be a whole eClinical platform.  With open APIs, we hope to have many partner products on our platform that are pre-integrated for our clients, making the applications share data seamlessly.
How do you retain top industry talent?
One of ClinCapture's strategic initiatives is to attract and retain the right people for our organization.  In order to achieve that, we have set goals to offer competitive salaries, stock options for most employees so they own a part of the company they work for, and career planning so that we are sure our employees are working towards their own career goals.  Besides compensation and advancement, however, it is equally important that staff enjoy their time at work.  We have a culture of work hard/play hard, and our team gets along like a big family.
Glenn Keet has worked in health care IT for almost three decades, and since May, 2014 has been CEO of Clinovo, Inc., now named ClinCapture, a leading vendor of cloud-based EDC software that serves entities engaged in clinical trials.  Prior, Mr. Keet was SVP over Business Development on the Optum Health Care Cloud, focusing on developing the ecosystem of providers, developers and consumers.   
Mr. Keet became part of Optum via the acquisition of Axolotl Corp., which he co-founded in 1995 and where he was President.  Prior to his role as President, Mr. Keet had been head of Sales and Marketing, Business Development, and Professional Services.
In the first half of the 1990s, Mr. Keet held managerial positions for Mercator Software, now owned by IBM. Mercator sold general purpose EDI and HL7 mapping and translation engines used in health care, insurance and other industries.
Mr. Keet graduated from Lehigh University in 1986 with a BS in Mechanical Engineering and BA in Applied Sciences, and later attended Wharton's Executive Leadership program.  He has two teenage sons, and resides in Santa Cruz, CA.
Glenn.keet@clinovo.com, www.linkedin.com/in/glennkeet, 813-234-6653.
For more information, contact Sarah Pozek at 440-996-0597 or spozek@directrecruiters.com
Dan Charney, President & CEO of Direct Recruiters (DRI), and Cherie Shepard, Director of Packaging & Material Handling, DRI, interview Brian Cohen, Chief Executive of Hanel Storage Systems
Tell us a little about yourself.
My name is Brian Cohen, and I am the Chief Executive of Hänel Storage Systems. I have been in the automation field my entire professional life and have been fortunate enough to learn the technology from the ground up. My career began in sales, focusing on sensors and automatic identification, followed by robotics and machine vision and for the last fifteen years AS/RS. Throughout my life I have been interested in and intrigued by technology. My father was a plant manager for a bedding manufacturer in the early 1970's and I have a favorite childhood memory of visiting the bedding manufacturing plant and being mesmerized by the automated machinery.
What is the most challenging aspect of your job?
Managing growth is currently the most challenging part of my job. Throughout the last fifteen years we have experienced what I refer to as self-sustained incremental growth. We have grown each year at a steady and manageable rate and reinvested profits into the business to fuel additional growth. The challenge is when to hire, how to expand facilities, and which new markets to pursue. I am very grateful that our thoughtful planning has prevented lay-offs, debt and failed marketing initiatives.
How do you retain top industry talent?
First and foremost, it is important to hire carefully and have the correct recruiting partners. Next, it is important that the position I am hoping to fill represents an awesome opportunity for the candidate. Potential candidates must be passionate about an opportunity to work with our organization and the position must represent an order of magnitude career progression. Once on board, it is part of our strategy to partner with our employees and develop mutually agreeable milestones and goals that the employee can own. My style is quite contrary to micromanagement. Once expectations are developed, I prefer to act as a resource. It is important to recognize with my management style that communication and transparency are absolutely critical.

What soft skills do you look for when hiring new talent?
Cultural fit is perhaps the single most important requirement for a new employee. I like to learn about what the candidate really liked or disliked about past positions. After we have determined that a candidate has the required skills and experience to perform the job we are looking to fill, we schedule a series of casual interviews with staff members to discuss what it's like day to day within the company's culture. The feedback we have received from these casual interviews has been really useful for both the company and the candidate. It is very important to me that candidates are presented the full picture of what it is like to be part of this team.
You have over 25 years of experience in the Material Handling world. What or who do you attribute your success to? Did you have a mentor(s)?
Yes, I had both mentors and managers that were willing to take a risk on someone with the right attitude. The mentor that had the most profound impact on me was Martin Eichenberg. Martin was the CEO of Menziken Automation and was a truly impressive leader. In addition to Martin's experience, he had a way of telling difficult truths eloquently. His ability to tell a customer something that they did not want to hear, but absolutely should, was inspiring. I have translated what I have learned from Martin in this regard into the following axiom: "Tell me the truth always. The harder the truth is to tell, the more I will respect you for it." Martin was also the first leader that took the phrase "our employees are our greatest asset" and turned it into absolute practice. My strong commitment to our employees' well-being was most certainly shaped by Martin's example.

What are the most important characteristics a Material Handling leader needs to be successful?
The material handling industry benefits greatly from MHI. Throughout my career I have participated in the material handling community and MHI organization in various ways. Currently I serve on the Board of Governors and the Educational Work Group. I have found working with MHI to be rewarding in many ways; most importantly for me are the development of standards and education. The secondary benefit of working with MHI is the networking. Never before in my career have I had the opportunity to work so closely with competitors.
December 3, 2015
Jason Herbert, DRI Practice Leader Packaging & Material Handling, had the opportunity to interview Michael Senske, President & CEO of Pearson Packaging Systems last month. 
The following interview was also posted on PackagingStrategies.com (formerly Food & Beverage Packaging Magazine).
Tell us a little bit about yourself.
I was born and raised in Spokane, WA and moved to Seattle, WA to attend the University of Washington, where I graduated with a Bachelor of Arts degree in Psychology. Upon graduation I worked at Microsoft Corporation in the Product Support Services division of the Consumer Division Unit. I left Microsoft in 1998 to join Pearson Packaging Systems and moved back to Spokane with my wife Jennifer.
During my time at Pearson, I have served in a wide variety of positions, including Director of Business Development and Vice President Sales & Marketing. I assumed the role of President & CEO in 2003 and have helped build a team that has transformed the company from a manufacturer of discrete packaging machinery to a provider of complete end-of-line systems comprised of case erectors/tray formers, case packers, case/tray sealers, and palletizers.
In addition to my responsibilities at Pearson, I am very active in our community and serve on the Board of Trustees for Greater Spokane Incorporated and the Association of Washington Business. I also serve on the Board of Directors for Colmac Holding Company, a capital equipment manufacturing company located in our region. My wife and I have been married for 20 years and have two daughters, Lauren and Olivia. We enjoy golfing, skiing, boating and pretty much all outdoor activities.
What fascinating projects are you currently working on? 
I think the most interesting project that we are working on at Pearson Packaging Systems is our User Centric Design (UCD) initiative. For years, our industry has received feedback from customers that our machines/systems need to be easier to use and more intuitive, however, that feedback has largely been ignored by extremely technical design engineers. These engineers have designed machines/systems as if they were going to be run and maintained by people with similar engineering and technical backgrounds, which is generally not the case. As such, we have embarked on an initiative to simplify the mechanical design of the machines and integrate this design more seamlessly with a touch screen interface similar to that of a smartphone or tablet. It's a very visual and intuitive system that allows machine operators to more quickly learn how to operate a machine/system and increase their efficiency and throughput.
What is the most challenging aspect of your job? 
The most challenging aspect of my job is ensuring that we never lose focus on what is most important, and that is helping our customers achieve increased growth and profitability. Our only purpose as an organization is to help our customers be more efficient and better serve their customers. My experience is that companies often become somewhat inwardly focused on their own operations as opposed to focusing on the continually changing needs of their customers. As such it is a constant struggle to make sure that our customers are ALWAYS top of mind.
What do you see as your biggest challenges and opportunities in the next few years? 
Our biggest challenge is ensuring that we keep our pulse on the needs of customers and truly understand how we can provide value to them going forward. Our customers' businesses are changing at an increasing pace, and we need to remain nimble as an organization to change with them. Perhaps our biggest opportunity is to continue to develop the capability to provide integrated complete end-of-line solutions to our customers. Historically, Pearson Packaging Systems has provided customers with discrete machines as well as small systems or cells comprised mainly of our equipment. For Pearson Packaging Systems to remain relevant in the marketplace, we are going to need to continue to develop our ability to provide fully integrated complete end-of-line systems that include equipment from 3rd party OEMs in addition to our own. Ultimately, what customers want to source from Pearson is the systems engineering expertise that will help them achieve a specific level of output at a specific cost per unit. They are depending on us to design a system that is capable of meeting their needs, not just a piece of equipment.
What soft skills do you look for when hiring new talent? 
Above all else, I'm trying to discern a candidate's work ethic. I would rather have an employee of average ability with a strong work ethic, than an employee with tremendous capability with an average work ethic. Our customers depend on us to deliver machines/systems on very tight timelines with very high performance requirements. I want to know that every single employee that is working on a customer's project is willing to do whatever is necessary and work whatever hours are required to design, manufacture, assemble, install, and service this equipment so that we meet or exceed our customers' expectations. In addition to work ethic, I'm always looking for people that operate well in a constantly changing and ambiguous environment. If there's one thing that typifies the modern business environment it is constant change. If an employee isn't able to deal with change or a dynamic working environment, they aren't a good fit in our organization.
Based on your LinkedIn profile it appears that you have a special interest in succession planning. Why is succession planning so vital to every company's strategic plan? Can you share any insight on best practices for succession planning? 
Our customers are looking to develop long-term partnerships and working relationships with their suppliers. When they purchase a piece of machinery or a complete end-of-line system they are relying on us to not only design and install/commission this machinery or system, but to help them maintain it and adapt it to their changing needs for many years into the future. They are buying equipment from Pearson not only because of our current capabilities, but also because of our ability to support them in the future. In order for a business to achieve long term sustainability, it is imperative that each functional area of the organization have a deep talent pool of individuals that are on clear career paths and that are capable of assuming greater responsibility within the organization. At Pearson Packaging Systems, we require the members of our leadership team to not only deliver strong results, but to also build depth within their departments so that they have multiple employees that are capable of stepping up into the position above them in the event that we need them to do so. It is a very conscious effort on our part to retain, recruit, and advance people who have the skill sets we need now and in the future. We are committed to providing existing employees with ongoing professional development and training so that they are able to develop skills that are aligned with the changing needs of our customers and our business. Additionally, we recruit candidates from outside of our industry that, although lacking industry experience, possess the skills and abilities that we will need in the future as our organization continues to grow.
Jason Herbert
Practice Leader Packaging & Material Handling
440-996-0591
jherbert@directrecruiters.com
Matthew Cohen, Energy Management Practice Leader with DRI, intervbest-michael-smiews Michael Best, VP of Software Operations at SCIenergy, who shares his insights on how best to overcome the many obstacles in the energy analytics space.
The following interview was also featured on EnergyManagerToday.com. Click here to see the original article.
Overcoming Obstacles in the Energy Analytics Industry
The energy management software industry has transformed itself from a novelty to a necessity for building owners and managers in the last few years. The energy management software industry is thriving. It is moving quickly to adapt to a market that is experiencing exponential growth and building owners whose need for performance data has increased tenfold. I asked Michael Best, vice president of software operations for SCIenergy to share his insights on how best to overcome the many obstacles in the energy analytics space.
Matthew Cohen: How can an energy analytics company differentiate itself from its competitors in the current market?
Michael Best: Energy analytics on their own don't actually change anything; they only give the information to change. End users that pay the fees to get analytics installed and configured need to be committed to make change. Energy analytics companies get the best results when they become the active energy managers for the end users and guide their customers with the help of the analytics to fix the most important things first and hold them accountable with constant communication and reports of their efforts. Once they see the success of their actions, they are much more likely to make policy change from that point forward. The value of an energy analytics company is its outcome, not just its software.
Matthew Cohen: What type of buildings are being underserved by energy intelligence software, and what can the industry do to change that?

Michael Best: There are probably 80 percent of commercial real estate buildings in the market that do not have energy intelligence in them. The reasons could be…
There is no building management system (BMS) installed.
The value of the results of energy intelligence does not get acted upon.
There is no budget to do energy intelligence, fixes or retrofitting.
All of these problems can be overcome.
There are many ways to collect data from a building, such as a simple BMS system that provides scheduling, data collection and control. There are impressive documented savings for a building with a BMS versus those without a BMS.
The value in currency and in kWh from the data is vitally important to prioritize fixes, to show improvement and to measure and verify results.
If real-time miles per gallon is displayed in our vehicles, we change how aggressively we drive because we know it is hurting us in our pocket. This takes behavioral change and accountability. Likewise, if results are shown from energy intelligence and we do nothing, we will save nothing. Results need to be acted upon.
Matthew Cohen: As VP and a team leader, how do you attract and retain top-performing talent in the energy analytics space?

Michael Best: HVAC is moving from being an old-school, manual industry to a "cool" big data industry and is starting to attract younger more technology driven industry.
The younger generation see energy big data analytics as a game changer for the environment, and that is driving the hiring process. The data side is also driving salaries a little higher, which helps retain talent. The sustainability side of buildings is attracting women to a traditionally male career, which is exciting as well.

Matthew Cohen: What do you see as the next frontier for energy analytics?

Michael Best: Integration to preventative maintenance or other CMMS systems via software application programming interfaces (API's) is imperative and can bring additional checks and balances to help drive the behavioral changes needed.
The addition of the "Internet of Things" excites me immensely. Having the ability to add extra sensor data to analytics brings even more value. Being able to bring lighting, occupancy, plug loads, data center data, security, elevators, audio visual, parking, water management and irrigation, look up pricing, ADR and the smart grid using dashboards and digital signage to display the results in a meaningful non-confusing manner is the next frontier.
Doing all of this and not exposing the building to a security risk is of utmost importance, and one-way communication for the data outbound only is important. There should be no need to reach into a building to get the data, the building needs to send the data only; the rest is done in secure servers.
Matthew Cohen: As a leader in the industry, what is your biggest challenge in keeping pace with changes in technology?
Michael Best: We have only begun the big data analytics revolution, especially with all the additional potential sensors. I believe energy analytics companies can give time back to people running buildings by using technology, analytics and insight to drive savings and be their trusted technology advisors.
There are so many new technologies, new sensors, and communication protocols that they have no time to start to understand it. Let your analytics company do that for you and stay abreast with the growth explosion.
There are multiple barriers to adoption of new technologies — trust, privacy, security, protocols, value propositions and standards — but the opportunities for solutions and outcome services are endless.
Matthew Cohen
Energy Management Practice Leader
Direct Recruiters, Inc.
440-996-0860
mcohen@directrecruiters.com
Matthew Cohen, Energy Management Practice Leader with DRI, interviews Jon Hilberg, President & CEO of KMC Controls who talks about new technology and talent acquisition in the Building Automation space.
KMC Controls helps facilities achieve higher levels of indoor environmental quality and energy efficiency by automating and controlling building systems.
1) In what areas do you see the greatest growth in the Building Automation Industry?
The Building Automation Industry is going through tremendous change right now and it is only accelerating. As the world becomes more "connected" via The Internet of Things (IoT), massive data collection (Big Data) the opportunity in the BAS Industry will be exponential over the next 10-15 years. While Green Buildings have grown in popularity, the "openness" of systems running in buildings today is paramount. C-level executives today want data they can have in "real time" which allows critical decisions be made without waiting for "old data". This data also ties very closely to the Demand Response world and Utility Companies need to control electricity usage at critical times. Cloud based systems are also becoming more accepted and utilized allowing large building data storage to be housed remotely and securely away from the facility itself. There are many growth factors as you can see. The challenge is to "pick a lane" and stay focused on it.
2) What do you see as the biggest challenge facing BAS manufactures and system integrators today?
With the popularity of "Apps" today many of the mundane, time-consuming tasks are being cut back or eliminated that SI's face today. That being said finding qualified technicians that are both HVAC and IT savvy is a tremendous challenge. "Speed to Market" with new, robust, easy to install products challenge the manufacturers as well as continued market pricing pressures.
3) In choosing senior level talent for KMC, what are the key factors you look for when expanding you team?
We look for dedicated, passionate employees who are willing to go the extra mile. Being a smaller player in the BAS space, we have people performing more than just one task if they are capable.

4) What are the major challenges you face when acquiring top talent in the BAS industry?
The biggest challenge we face as a manufacturer is drawing talent to the smaller rural area where we reside. Lifestyle is valuable to many and if they want a larger city environment, it makes our recruiting tougher. We are addressing by opening a design center in a major city which will help somewhat. Allowing people in certain positions to work form home at least 2-3 days a week if not full time also has helped.
Matthew Cohen
Energy Management Practice Leader
Direct Recruiters, Inc.
440-996-0860
mcohen@directrecruiters.com
Mike Silverstein and Kasey Fahey of Direct Recruiters interview
Scott Kornhauser, CEO of Azuba and Founder of Healthation (Aldera)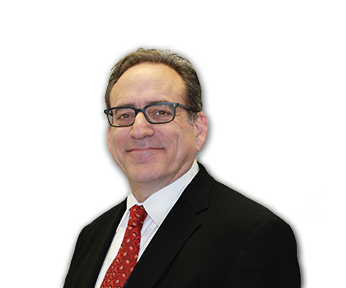 Scott Kornhauser is the CEO of Azuba and the Founder of Aldera, formally known as Healthation. Mike Silverstein is a Managing Partner and the Director of Healthcare IT at Direct Recruiters, Inc. Kasey Fahey is the Payer Practice Lead of the Healthcare IT Division at Direct Recruiters, Inc.
Tell us about yourself and the company.
My career has been a logical progression. I started in the pharmacy industry, first as VP Operations for a drug wholesaler in New York. This led to an operations executive role for two successful mail order pharmacy and PBM startups. These then lead logically to my role as President of ComCoTec, where I brought the first and most widely deployed commercial PBM system, RxCLAIM, to market in 1991. Today RxCLAIM processes over one billion pharmacy claims annually. After delivering real-time pharmacy adjudication systems for 10 years, it was only logical that I founded Healthation in 2002 (now Aldera), delivering the industry's first core payer administration system that is architected from the ground up for real-time rules based adjudication across all lines of business.
I am currently the CEO of Azuba. Azuba's mission is to improve health outcomes by empowering patients and caregivers with meaningful use of their electronic health records – anytime, anywhere. Azuba enables patients and caregivers with mobile access to the patient's health and medical records across healthcare providers (physicians, hospitals, pharmacies, labs, dentists, urgent care, etc.), payers (insurance companies) and Health Information Exchanges (HIEs) while securely sharing that information with other providers, caregivers and family. Azuba is the perfect activator for patients manage their own health in this new age of coordinated care and personalized medicine. Enabling patients to liberate and activate their own lazy data—Azuba turns the family health history into an indispensable high value
asset for generations to come.
You're a successful entrepreneur in the payer space and built Healthation (Aldera); how did you see the industry change in those 10 years, and what is your advice to other entrepreneurs?
My advice is to recognize that rapid change in the US healthcare industry is glacier slow as compared to other industries. You need to be prepared for this financially and spiritually. When I started Healthation there was no Affordable Care Act, but it was clear that the political and economic winds were headed towards reform…towards transformation. I think we have seen more transformation in the past 10 years than in the past century combined. But innovation and growth in this market has proven to be challenging. Nimble organizations, technology, and investment are the key ingredients to success. So my advice to other entrepreneurs is have a long-term vision, be patient and stay nimble.
What are the most important market trends to help set company strategy for the future?
I like to refer to what I call the four truths when summing up the current market trends. First, the market is going through a retail transformation. Second, the foundation for this retail transformation is a shift from fee for service to value based models. Third, these value based models require coordinated care to work. And fourth, coordinated care requires real-time interoperable information at the point of decision, sale, and care in order for it to work. Any future strategy must align with these market trends. For example, retrospective data analytic tools without real-time automated decision support capabilities
will not be very useful in the retail coordinated care market.
How are you helping to transition patients into becoming active healthcare consumers?
At Azuba, we believe that healthcare consumer activation and engagement starts with ownership and management of comprehensive personal health records. The market condition – political, social, technological and economic, are all aligning to support retail healthcare consumers. From insurance exchanges to mobile bio-metric monitoring devices, consumers have a growing retail marketplace of options. What they don't have is an automated way to collect, manage, and leverage all of their health records and information like they can in other retail markets. Azuba will empower them with information automation.
What is the long-term outlook of technology's influence on population health?
Well, going back to the four truths, personalized medicine and care are the ultimate goal of population health in a transformed retail market. Real-time coordinated value based care can't happen without technology. Long-term, technology needs to stay far enough ahead of the market to pull the market through its ultimate transformation. Long-term, I see technology's influence moving population health from dashboards to transactional data services that both inform and automate care.
How do you separate yourself from other mHealth companies? Do you think mHealth will revolutionize the healthcare industry?
mHealth is revolutionizing the healthcare industry…both technically and culturally. It is accelerating the market awareness and expectation of what's possible and thus desirable in a truly connected healthcare world where consumerism rules. Azuba is not a mHealth company as much as it is a mHealth enabled company. At the end of the day Azuba is in the data business. It just so happens that mobile platforms are dominating consumer communication now and into the foreseeable future.
What is your philosophy on leadership and can it be learned? Any thoughts on how to solve the leadership shortage?
Certainly it can be learned. I think leaders never stop learning. For me, whether you are a leader or not, the most important ingredient for career success is what I call the cumulative benefit factor. If there is no continuous cumulative benefit from your work experience, you are not going to have career growth. Especially in this complex US healthcare market. Understanding this very complex ecosystem and how your area of expertise fits into the bigger picture is invaluable. Leaders need to be more than organizational mechanics; they need to be visionaries that can connect the dots for their team. Each team member then has to be given the tools to do the same. Solve the shortage? Retain and continually educate high quality people so they can add that cumulative benefit factor. Teach them to connect the dots.
How will communication across the continuum of care effect outcomes?
Now I am going to start sounding like a broken record. Coordinated care across the continuum of care is the key to effective outcomes. That's why at Azuba we are focused not only on creating the market's first ubiquitous patient health record, but also the "data factory" for real-time data transactions that enable meaningful conversations between all endpoints in the coordinated care delivery system. Like other market data factories, such as Google, Apple, Facebook, Twitter, eBay, LinkedIn, and Priceline, the Azuba data factory sits in the middle, connected directly to consumers, who provide content, feedback, and permissions.
Where do you see the Payer market moving in the next 5 years?
Everyone is talking about the new intersection of payers and providers…providers as the new payers.Payers are deploying an increasingly complex set of tools, technologies, incentives, policies, and analytics to coordinate value based care while sustaining profitable growth. The "XM" of healthcare in the new value based marketplace includes care management, case management, utilization management, disease management, outcomes management and population management. All this management is complex and expensive. Increasingly, payers are franchising themselves into the new at risk provider market. They are packaging their administrative, clinical, underwriting, and technology assets for deployment within provider led at risk initiatives. Over the next 5 years, this will inevitably lead to some interesting business roll-ups and combinations.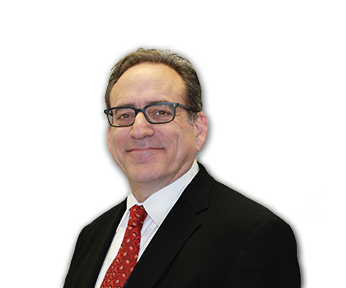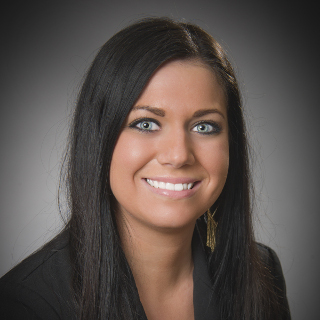 Matthew Cohen, Energy Management Practice Leader with Direct Recruiters, Inc. interviews Roderick Morris, SVP, Marketing and Operations at Opower, provider of cloud-based software to the Utility Industry.
Roderick, one of your "Influencers" on your LinkedIn profile is Joel Peterson, Chairman of Jet Blue. What makes him an Influencer to you?
Joel is an incredibly successful business leader, investor, and teacher. I took a course in real estate finance from him at Stanford, and like many of my classmates realized that Joel was much bigger than any particular function or discipline. He is a very smart person, but the thing that runs constant to me across everything he does is a focus on integrity. You can see it in any of the posts he writes on LinkedIn.
Also on LinkedIn, the recommendations you received commend you on your leadership skills and abilities. What do you feel it takes to be a great leader?
If you're authentic and decisive, it can make up for a lot of other flaws. There is plenty for me to learn in order to be a better leader, but people I work with seem to appreciate my direct approach and my passion for helping others achieve their goals without delay.
What are your thoughts on the looming global leadership shortage in the energy and utility industry? What actions should companies be taking now?
It's impossible to create leadership experience out of thin air. We are always looking for talented managers we can pull in from outside. At the same time, domain experience is important and promoting from within must be part of the solution. Senior teams need to make bets on unproven talent now so that there is an opportunity to test and grow inexperienced managers. Along with that is a required commitment that the senior team invest more time coaching folks multiple levels down in their organizations. At Opower, we are growing quickly, and this sort of approach is necessary as we scale up departments.
As part of a Blog you wrote about recruitment and hiring, you made a point of saying that recruiting is at least 50% on the Hiring Manager. Why do you think Hiring Manager's do not realize this?
Hiring managers might fail to realize that it is their duty to be an equal partner with the recruiter for a number of reasons. Sometimes they aren't used to being in a demanding hiring environment with high standards and big hiring targets where it is all hands on deck. Or they might not understand that the only way a recruiter will find their perfect candidate is through a process in which the hiring manager and the recruiter iterate through a candidate pool and focus in on what's most important. Finally, recruiting is a lot like selling; some people just don't have it in them.