Thought Leader Interviews
As we continue to face the COVID-19 crisis, Direct Recruiters Practice Leader - Energy & Sustainability & HVAC/R, Matthew Cohen has connected with leading executives within the Smart Buildings, Energy and HVAC industries to discuss their response and perspectives on the pandemic. We know that each industry has unique challenges and hurdles related to COVID-19, and we appreciate our Thought Leader series participants for their helpful insight, advice, and perspectives.
Jump to Interviews: Richard Newberry - KMC Controls, Nick Gayeski - KGS Buildings
https://www.linkedin.com/in/richardanewberry/
What has been your biggest challenge during the COVID crisis and how were you able to overcome it?
Like so many others, the COVID-19 pandemic caught us off guard, however, we were not unprepared. Due to our already robust system of technology, we were able to quickly pivot nearly 100% of our office staff to a remote workforce.
However, as a manufacturer, the largest portion of our workforce can't work from home. This meant that we had to quickly adapt the rest of our workforce to adhere to CDC best practices for the workplace. After implementing a strict social distancing protocol and ensuring all surfaces were being routinely sanitized, we swiftly equipped our factory employees with face shields and face masks to help prevent the spread of the virus. We also encouraged any employee who was in the high-risk category, or any employee who felt unsafe at work due to the virus, to stay home with no penalty and without risk of losing their job.
We were able to rapidly respond to this crisis due to a culture of open communication and collaboration at KMC. Early on, we made sure that all senior staff was on the same page and could communicate KMC's initiatives to their staff. We also clearly communicated a detailed plan of action to all staff. This meant that there were no lingering questions and helped to stifle inaccurate rumors before any had a chance to start.
How are you adapting your company to still provide the same services to your customers?
Through technology and open communication. At KMC we have always prided ourselves on our technical knowledge, support, and responsiveness. When a customer calls us with a question, we have the answer and if we don't, we make sure that we find it and communicate it to them quickly.
Further, by using state of the art technology our customer support team can work safely at remote locations, and since our business is essential, when customers place orders they can be filled right away. This trifecta of technical knowledge, live customer support, and prompt order fulfilment has been key in ensuring our products and services maintain or exceed our pre-COVID levels.
What are you doing internally to maintain your company culture during the COVID crisis?
By ensuring that each of our remote employees is utilizing state-of-the-art technology we have been able to use this crisis as an opportunity to reinforce our culture. Using Microsoft Teams, our employees can still "pop-in" on each other in much the same way they would in an office environment. Each group or team (such as IT, customer support, or marketing) has their own channel, individuals can chat with each other, and every employee can use the software to schedule video conferences with outside individuals (such as "in-person" sales calls).
By using technology in this way, many of our employees view this time as no different than any other time – with the small caveat of working from their own homes rather than in our headquarters building.
How should building owners change the way they see their energy usage and maintenance in the this COVID crisis?
The first thing they should ask themselves is, "do I have to being in the building to see and manage my energy usage?" If the answer is yes, then they need to ask themselves, "why haven't I modernized yet?" The pandemic has shown a spotlight on many building management gaps. That's not a bad thing, rather, it's an opportunity. Addressing those gaps needs to be a high priority. Building managers should be able to have eyes on and manage their facilities regardless of where they are located.
Buildings are not just buildings anymore. They are data points. Every building, large and small, produce millions of points of data every day, and if you don't have eyes on that data YOU ARE LOSING MONEY. Building owners should have sensors in place that monitor critical building functions and metrics, those data should be sent to a single interface, where it can be deciphered and displayed in a clear, readable way. This approach ensures that decision makers have all of the information needed in order to best manage their facilities.
Ask yourself, "Are the lights on in my building right now? What's the temperature? When is the last time someone swiped their badge to get in? Could I be doing anything to save on utilities expenses right now?" If a building owner can't answer positively to all of those questions, then it's time to invest in a modern building automation system.
What changes do you see on the horizon to the Building Automation Industry as a result of the COVID crisis?
Indoor air quality will be in the spotlight in a big way. Building automation companies need to be ready to answer questions about how and why they can improve overall IAQ. We're already seeing that in ASHRAE's reopening guidance and you should expect to continue seeing the importance of IAQ in the coming weeks and months.
On a positive note, what can we look forward to for the Building Automation Industry in the next few years?
You're also going to see a renewed interest in remote building management – especially in the healthcare space. It's likely that many decision makers at healthcare facilities would have a strong preference to limit the number of individuals exposed to the virus, this would include facilities management professionals. However, if they did not have the means to achieve that before the pandemic, it's likely they couldn't get it installed in the middle of the outbreak. That said, it's likely that those same decision makers would prefer their facilities staff have the option of monitoring and managing their buildings remotely, rather than having to put their lives at risk to ensure their critical infrastructure stayed operational.
This is a huge opportunity. The challenge will be getting the right technology in front of the right people at the right time. Those people will likely be industry outsiders, so it is fair to expect that they will want an option that is scalable, so they can ease into a full adaptation. This means building automation companies should be prepared to answer questions about cyber security, cost, scalability, and the intuitiveness of the solution being proposed.
In closing, is there anything else you would like to add that would help fellow executives during this time?
This situation is something we've never seen before, however, we shouldn't assume we'll never experience it again. Take the things that you've learned and share them with your peers. The more we share and communicate the better prepared we'll be to adapt in the future. As stay-at-home orders around the country continue to be lifted, make sure that all of your bases are covered – and then keep them covered. So, when this happens again, you might be caught off guard, but you won't be unprepared. 

Nick Gayeski, Partner, Co-Founder and CEO
KGS Buildings
https://www.linkedin.com/in/nick-gayeski-4b82b69/
What has been your biggest challenge during the COVID crisis and how were you able to overcome it?
Our clients' priorities have shifted rapidly during the COVID crises.  First, it was that they were all working from home and unable to get basic facility operations and maintenance tasks done.  Then, it was determining what operational changes to make in light of shutdowns and unoccupied periods.  Now, it is looking towards reopening buildings in a safe manner and following new guidelines around outdoor air, airflow, and humidity control to be as safe as possible.  With these shifting priorities, our challenge has been to shift the way we work with clients, and the way diagnostic findings are prioritized, so that the information Clockworks creates is aligned with their priorities in this changing facility operations environment.  It is both a challenge and an opportunity to help our clients in a difficult time.
How are you adapting your company to still provide the same services to your customers?
We have been able to continue offering services in a fairly consistent manner since we already work with clients all over the world.  We have had to shift internal meetings to be remote-first relying heavily on video calls.  What we have had to do, however, is to adapt our services, not offer the same services, to ensure the priorities we are focused on align with the priorities of our clients.
What are you doing internally to maintain your company culture during the COVID crisis?
Video collaboration tools have been critical in this time.  It's important to be able to see each other, and recognize that communicating is more than just words.  Seeing people, understanding what is not said, and asking the right questions is as important as ever it was.  We've also increased the number of all hands calls, one-on-ones, and management meetings because there aren't the in the hallway, in the kitchen, and drop-in checkins the way there used to be.  On top of everything, we'll have virtual happy hour now and then on a Friday.  That's been fun.
How should building owners change the way they see their energy usage and maintenance in the COVID crisis?
Many of our clients have looked to implement setback schedules and different occupancy schedules to save energy during this strange time.  Focus has shifted however into reopening and maintaining buildings in a new normal.  ASHRAE guidelines around bringing in more outdoor air, ensuring the right amount of supply flow, maintaining proper pressurization, and managing relative humidity have put greater emphasis on these issues in facilities management.  Our fault detection and diagnostics platform, Clockworks, finds the issues and prioritizes them relative to other problems and opportunities.  During this time, we have increase the maintenance priorities of these issues across the board as that aligns with the priorities of our clients.
What changes do you see on the horizon to the Building Automation Industry as a result of the pandemic?
Long term, I think we will emerge from the crises with a greater focus on building resilience, the ability to monitor and detect issues with systems without being physically present, managing remotely first and on site second, and indoor air quality management as a more important dimension of risk management.
On a positive note, what can we look forward to for the Building Automation Industry in the next few years?
The trend towards using analytics to manage buildings, predictive and proactive maintenance, remote services, and connected buildings is speeding up and this crisis puts an exclamation point on the need.
In closing, is there anything else you would like to add that would help fellow executives during this time?
Ask the right questions of your customers and your team to understand how to adapt, and listen to them and take action quickly and effectively.  It's not a matter of overacting or panicking, but it is a time to act quickly and deliberately to help clients and employees through a very challenging time.
Direct Recruiters would like to wish all clients, candidates, and their families health, wellness, and safety as we navigate the COVID-19 pandemic. During this uncertain time, we are connecting with successful Plastics & Flexible Packaging industry organizations and individuals to provide helpful insights regarding how their business is responding to the pandemic. Thank you to all participants for the helpful insight for the industry as a whole.
Jump to Interviews: Jay Freund - Stratford-Cambridge Group, Mark Hischar - Koenig & Bauer, Andrew Wheeler - Windmoeller & Hoelscher Corporation
Describe the importance of a COVID contingency plan and what that might look like. 
Stratford-Cambridge Group is a Private Equity investment firm with five companies, one being in the plastics industry. Broadly speaking, the contingency plans in today's environment are critical. In mid-February, we started seeing hints of what would happen in North America, specifically the United States, as it relates to the COVID-19 virus. We started making plans with each of our five companies to guard liquidity and other things that we think could be issues in the future months. When the state of Ohio and the Midwest went to stay at home orders, we really kicked into gear our contingency planning. Seven weeks ago, we had our first "war room" meeting to address significant priorities for all portfolio companies. We walked away with four initiatives for each of the companies. First is health, safety and welfare of our employee-base at each company. We want to make sure we are following appropriate guidelines to keep safe and follow facility hygiene practices that limit any issues for the virus. That was our number one priority and a guiding light for each of our companies. The second initiative is to guard our cash and liquidity reserves. Going to stay at home orders, there is so much uncertainty in terms of liquidity. We developed extensive plans and re-forecasted to look at liquidity out into the future. Third, we are focusing on the supply chain and making sure we understand it, review it thoroughly and communicate to vendors how we will manage short falls, delivery times, reorders, etc. The last initiative is customer communication or as I have coined it, defending our revenue opportunity in this environment. All companies have had extensive outreach to let customers know we are there to support them and their businesses.  
It is important to make sure we get to the other side of this troubling time. We continue to talk to each company every week about some aspect of our contingency plan. What is interesting is that we have gone from defensive planning to thinking about what the other side of this economic ditch will look like, how fast things will come back, and how we need to be ready.  
What is the key to encouraging employees to be open about potential exposures, so they don't transmit COVID-19 to others?
This is really the heart of the matter. The right culture is needed at each company. We try to instill accountability throughout our organizations, whether you are leading or on the shop floor making great product. If you have accountability that runs through the core of your business, you have the opportunity to ask people to be honest with themselves about whether they have had exposure to COVID-19. Employees also have a responsibility to their coworkers to do that. Each business has built that kind of culture where we are in it together no matter your role. Everyone must adhere to the same procedures and processes to deal with the virus, so no one is left feeling they're not required to comply with these measures. With the culture and accountability that's set, we haven't had any issues with people not being honest. At one company, an employee had a daughter who is a nurse on the front line. They were doing proper distancing and hadn't seen her often; when she visited, she would stand on the front step and he would open the front door and stand several feet back. A few weeks ago, she stepped in the house quickly to pick-up something. A couple days later she found out she was infected with COVID-19. That same day our employee told the President of the business, and we sent him home for two weeks. We are appreciative that employees have felt comfortable to tell us. 
How are you keeping your team positive in the face of an overwhelming amount of adversity?
Every day is different. "Positive" means that employees feel that everyone at the company is doing everything possible to maintain their health and safety.  Employees are confident when they're in an environment where people care. We have had good communication from the leadership of each business throughout the organization. Everyone knows what's going on. Everyone is up to speed on information, both positive and negative. That leads to a productive worker who can focus on the job. 
 What you see for the industry over the next 4-6 months?
This second quarter in 2020 is going to be really tough. Beyond that, it all depends on what your views are as you look into later summer and early fall. The question is, are we going to crawl, walk, jog or run out of this ditch? We aren't sure, but we are planning for tough scenarios in the second quarter and not a great deal of growth coming into the third quarter. It is going to be a hard rest of the year, broadly speaking.  
In the plastics world, businesses could be serving the automotive industry, which will be really hard. Those who serve consumer markets could have a tough time, but organizations serving medical could be doing just fine given the need of those types of products. It all depends on the end market, but I don't think everyone will escape from some tough decisions and a tough market over the next four-to-six months.  
We had plans in our plastics' related business to add four new heads in various functions across the business. We are softly continuing to pursue those initiatives, but we will be "turning up the dial" on looking for people. It is a good time to look for people given the environment, and we know we will get to the other side of this. We have great growth plans to fulfill.  
Are there any efforts you have made to help first responders, healthcare workers, etc.?
Indirectly we are adhering to all of the health and CDC guidance to keep people safe and healthy, so we are doing our part to keep the curve flattened. I think at some point when we get out of these very intensive planning processes, we will find opportunities to give back to the communities. We have terrific leaders who are very community-centric.  
Are there any other topics you feel are relevant, or would like to cover?
It is time to reopen and start getting back to business.  We need to give people who want to work the opportunity to do so. Business needs to get back into a normal environment as best as we can define it, and we need to give business owners and employees our support any way we can. I am worried about the current environment but also a little bit of an optimist that we will come out of this stronger. 
Mark Hischar, President & CEO
Koenig & Bauer
Describe the importance of a COVID contingency plan and what that might look like.
I believe companies should already have business continuation plans in place to address any event that may interrupt operations. Such events could have a cascading effect on customers and others along the supply chain. I like to refer to this as managing the crisis before it is a crisis. This is especially important for companies such as ours where we are critical suppliers to the various packaging industries.
Our plan provides direction for operating our business whether it is a phone system failure or a destroyed building. It is written (paper and electronic) and distributed both on-site as well as maintained off-site. Granted, at the time it was developed we did not anticipate a pandemic but the same principles apply and the business continuation plan framework was instrumental in moving forward. In mid-March we were able to quickly implement remote work procedures which are still in effect as of this writing. We also quickly developed procedures for supporting our customers from spare parts to remote press maintenance to on-site service support when needed.
The critical factor in any emergency situation is to be proactive in communicating with customers and informing them of what support we have available and how they can access it. The positive response we have received to our efforts is indicative of how the entire industry can come together to assure continued production of essential packaging products for society during this pandemic period.
How are you keeping your team positive in the face of an overwhelming amount of adversity?
This is the most important management challenge we face today and requires a discipline to keep this focus in all decisions that need to be made. I believe that the whole process starts with open communication and regular feedback. The first step is to describe the challenges the company and its customers face as a result of the pandemic. Many people might think this is obvious but it helps tremendously to communicate the same message to everyone. It needs to be a common message from the entire management team so there is no confusion.
I think senior management needs to be able to articulate the decisions being made and to show empathy and support for the concerns and fears that the employees have during this event. There is, in my opinion, no more effective way to keep spirits high than to show the team that management is doing its job and being totally transparent in the process.
What do you see for the industry over the next 4-6 months?
I am optimistic for the packaging industry in the months ahead. In many ways, we will be living in a different world but the need for packaging will remain strong. Many packaging manufacturers found their volumes of work increase during this time with much of the volume being for consumable products. Others may have experienced declines but even those are more the result of consumer inactivity and not indications of problematic industry fundamentals, in my opinion. With a reasonable return to our new "normal" we should see our industry continue to grow.
Any other comments?
I hope that our society will continue to work together to address the fundamentals of this pandemic and take the necessary steps to minimize any future "waves" of infection. The COVID-19 will be with us for a while and we cannot let our guard down. It's not just the government's job to get us through this, it is the responsibility of each of us to take the necessary steps to mitigate the problem. As managers, we play a huge role in helping to protect our employees. We have to lead by example. Done right, what we do now will spread beyond our companies and make a global difference in getting through this.
Describe the importance of a COVID contingency plan and what that might look like.
W&H in Lincoln, RI is the North American arm of our German parent company that manufactures machinery used to produce flexible food and medical packaging. In addition to marketing and selling the equipment, we provide customers in the U.S. and Canada with remote, on-site support along with spare parts delivery. That makes us an essential business.
Right now, our customers are very busy keeping up with demands from the pandemic, which means we need to be accessible 24 /7 to make sure their machinery is up-and-running and able to produce the goods that the country needs. Anticipating challenges that could arise from border closures or potential shipping issues, we quickly took action by "parking" some of our German technicians over here and increasing our RI-based inventory well beyond normal levels.
Globally, W&H has offered all our customers a service called Visual Assistance free-of-charge. It is an app which lets a technician, who under normal circumstances would be able to travel to a customer's plant, view the external working environment of a machine through an operator's smart phone. W&H field technicians around the world who are home or office-bound given travel restrictions are taking these calls.
How are you keeping your team positive in the face of an overwhelming amount of adversity?
We are certainly facing challenging circumstances, although for us, we see no other alternative than to work through it. As essential business and part of the supply chain for food and medical packaging, we realize how fortunate we are to be in this position. Creating a plan that would allow everyone to continue doing his/her job required flexibility and creativity. To keep our employee base safe, about 70% of our office staff is working from home and those in the office are practicing social distancing. Our team has been great in making our new work arrangement productive and successful. This optimism and attitude represents that we are indeed colleagues, but we're also a tight-knit family with a tremendous sense of community and commitment to our customers.
What do you see for the industry over the next 4-6 months?
This is an interesting question. Right now, the packaging industry is overwhelmingly busy and is likely to continue to be so, certainly in the next 4-6 months. And while the food supply and manufacturing of food packaging are strong domestically, this pandemic and the scarcity of PPE, for example, have shone a light on the need for the renewal of a robust manufacturing economy in this country.
Contact: Catherine Mattson, cmf@wuh-group.com, 401-744-0895
Throughout the COVID-19 crisis, we are finding that each industry has its own unique challenges and experiences. A key area, supply chain & logistics, has been important as we navigate the pandemic. Collin Weiss, Executive Recruiter and our Supply Chain & Logistics team has been speaking with thought leaders in the industry in regards to their specific companies, the industry as a whole, and the impact COVID-19 has had. Thank you to all participants for your helpful perspective and thoughtful advice.
Greg Quast, Vice President of Operations, Freight Consolidation
RLS Logistics
https://www.linkedin.com/in/gregquast/
In regard to the COVID-19 pandemic, how has it impacted your business?
There are many tangible ways in which the COVID crisis has changed our business, but most importantly, the crisis has given us pause and demanded that we not only act, but it has forced us to think outside the box in order to manage the changing landscape of business as we have come to know it.
As a transporter of frozen and refrigerated foods, RLS was identified as an essential service, so we knew we would remain open. In late February we began to prepare for the possibility of a shutdown and began to equip and train our teams for remote work. Initially, (early March) we saw a huge spike in business followed by a slowdown in early April. Business is now steadily beginning to return to normal.
In a crisis, finding yourself behind the curve can be disastrous, so we anticipated the tough situations, brainstormed solutions and worked to be proactive, knowing it was only a matter of time before the virus would find its way into our workplace. As anticipated, we have had to deal with positive test results in our warehouse the associated labor shortages. We have increased our cleaning schedules, ramped up disinfectant fogging regimens and provided all employees with PPE. We take each employee's temperature upon arrival and are paying employees to stay home if they display COVID related symptoms.
The costs associated with COVID prevention have been tremendous and are certainly a strain on our profitability but finding ways to reinvent and innovate our business model to accommodate the current climate will keep us moving forward. Things are not the same, and the reality is that change is the only way we can move forward together as individuals, teams, businesses, and communities.
The real question is how do we return to work? What does it look like post pandemic. That's what keeps me up at night.
Has your service changed for customers that you work with and if so, how?
We have seen no change in service for our customers.
How are you keeping employees engaged and motivated right now?
We are paying incentive bonuses to our warehouse workers. Our office workers are all remote and we have team chats via Microsoft Teams 2X daily. We have really tried to over communicate to make sure employees feel engaged and informed.
What message would you like to share with the Supply Chain & Logistics industry in regard to the COVID-19 pandemic?
Try to keep perspective. We have had other pandemics and have survived; this too shall pass. I am thankful that this is the industry I am in and I am thankful for all the carriers and warehouse workers who are out there making sure the job gets done. They are the heroes of this pandemic.
Clay Holden, Vice President of Sales
In regard to the COVID-19 pandemic, how has it impacted your business?
For us at MyFreightWorld Inc., it has been business as usual. We have been blessed that as a little over 20 years old, our company has a solid foundation of house accounts, and we have a deep understanding of their supply chains. While some of our accounts are down in their volumes, we have our account managers working from home and  haven't seen any drops in service.
How has your leadership been handling the current situation?
Certainly, this has been a different type of challenge to tackle. Setting up the proper remote infrastructure was something we had to handle but we have a good grasp on it now. Our employees are very well-tenured, so there is a great amount of trust and strong communication links that allows us to work remotely efficiently and effectively. In addition, we are fortunate we have trust from our account managers, who have a mixture of tenures anywhere from 5 to 20 years. They are invested in the success of the organization. One of the biggest challenges is from a sales aspect, with so much of sales being in the moment, so it is hard to do it remotely.
Has your service changed for customers that you work with and if so, how?
Most of our service is phone calls, so that has not changed, but we do have to be more cognizant of what's going on right now. Since we are setting up pickups and deliveries in different locations, each customer we talk to is different. Those in New York are having a much different experience right now than here in Kansas City, because they are extremely affected by coronavirus. We need to keep that in mind to be more patient and connect on human element first, then go into the supply chain aspect secondary.
It is also important to us to grow our business and employee base. People want to work, good or bad. One good thing is that people are taking a step back and looking at what is essential business and what will not be impacted by something like this. Being in supply chain and logistics gives a sense of security in times like these.
How are you keeping employees engaged and motivated right now?
Being understanding, patient, flexible, and allowing people to work from home while keeping the same expectations has been key for us. We understand that people have a life outside of work. Right now, all schools are cancelled for the year, and almost all our employees have kids, so we are cognizant of that as they balance working from home and taking care of their families. To add, we are constantly checking in, making sure they have resources they need to be effective with their job. We are communicating with the team throughout the day, providing updates on how the company is doing on a higher level, and just being aware of how they are doing. In the meantime, work is getting done. Our staff doesn't want to let their customers down. Being open, accepting and instilling trust in our employees both before and after the virus started has gone a long way.
What message would you like to share with the Supply Chain & Logistics industry in regard to the COVID-19 pandemic?
We need to do our part in helping end the spread of this virus. Aside from having employees work remotely, we've found other ways to help "flatten the curve" . For example, we work with a local company who has shifted their business model to start manufacturing hand sanitizer. We've done our portion of the work at cost, because every little bit helps and we want to do our part to keep people healthy and safe. Shipping volumes are down as the economy is down, but we will be ready when it comes back with a full staff eager to help.
Our main message is to stay positive, stay upbeat, follow directions of officials telling us how to stay safe. If we do our part, we will get through this together and we will be stronger in the end for it.
The COVID-19 pandemic has been a challenging and new experience for organizations across the globe. Leadership is being tasked with finding the appropriate ways to handle this crisis from a business operations perspective, in addition to keeping employees safe, healthy and engaged. Dan Charney, President & CEO at Direct Recruiters shares helpful insights on leadership, the recruiting industry, and keeping employees happy throughout the COVID-19 pandemic.
Is DRI pivoting at all during this pandemic and is there any initiatives you would like to share about what your firm is doing?
This pandemic is very different from other crises or downturns we have experienced in our 37 years in business.  The fundamentals of the economy up until early March were still solid and our firm was stringing together record month after record month. Our leadership team had our eyes on what was happening in China, but there was no real game plan in place for how a search firm is supposed to operate during a crisis of this magnitude. Thankfully, we have positioned our firm over the years to not only withstand a downturn in business, but sometimes thrive because we are so diverse in the vertical markets and functional areas we service. We are very proud to service many industries that concentrate in food, manufacturing, healthcare as well as public safety and security. While we anticipate more bad news to trickle in over the next several months, we feel these industries will continue to be bedrocks for us. The area we have had to pivot in more now than in other crises is quickly redesigning the interview process and getting both candidates and clients comfortable making major career decisions via virtual interviews because of lack of travel or non-essential businesses being closed all together. In order for our firm to be successful right now, we must work closely with our clients and candidates on creative ways to conduct interviews and eventually successfully onboard new employees.
How are you keeping your employees and teams engaged and motivated?
We have a tremendous operations team at DRI that has built up a first class infrastructure. As a result, we had a relatively seamless transition to becoming a remote workforce very quickly. Our team of recruiters by nature are an extremely motivated and aggressive group and that has not changed. Because we are a team of teams, we rely heavily on our Partners and Practice Leaders to motivate their individual teams. While we do miss the camaraderie that comes from working together in our offices, we have, like most firms, taken advantage of tools like Zoom for daily meetings and weekly Happy Hours. DRI runs daily on a very specific and process-driven operating system so that also does not change. Meetings start and end at the same time they always have but obviously they are also conducted virtually. The most important thing right now for our employees is to stay healthy both physically and mentally. After that, we are encouraging everyone to celebrate our little wins. Search is a results-driven business and there are often many steps in the process that get overlooked. In these difficult times we need to be thankful for every opportunity to help the people we encounter reach their personal, professional and organizational goals.
What message would you like to share with DRI's clients and candidates?
The same message that I have shared with our internal team.
When this crisis passes there will be a story about every single one of us. Ask yourself, what do you want written about yourself? Not just professionally but personally as well.
We are here to listen to our business partners right now more than ever.
In the current COVID-19 environment, companies across the globe are experiencing new challenges each day. Many consumer technology organizations are aiding in the fight against the pandemic, while also focusing on managing their businesses and taking care of their employees during this uncertain time. To provide helpful insight, advice and information surrounding those topics, DRI's Consumer & Professional Technologies team, led by Leo Golubitsky has had the opportunity to speak with industry leaders about how they are navigating the COVID-19 crisis. Thank you to all thought leaders for your participation and help to the industry as a whole.
Jump to Interviews: Donald Szczepaniak - Prismview, Ney Corsino - NanoLumens, Sam Phenix - AVIXA, Vincent Bruno - A-V Services, Inc., Vince Schuster - MediaStar by Cabletime Ltd.
Donald Szczepaniak, President & CEO
Prismview
https://www.linkedin.com/in/donald-szczepaniak-3689bb23/
Is your company pivoting at all during this pandemic?  Are there any initiatives you would like to share about what your company is doing differently or generally how your leadership is handling the situation?
As a manufacturer in our state we are considered essential.  Short term, our factory is humming along, doesn't look that much different.  Our factory is still running and the rest of our people are working from home.  At the moment, we had no impact due to the many large projects we've sold 8-12 months ago.  However I am concerned about the affect 7-8 months from now due to the slowdown in sales now.  We haven't frozen hiring and will hire if a critical need that is production related and we are looking ahead to protect current employees.  All of our Interviews, hiring, and on-boarding have been done remotely.
We are doing everything the CDC recommends and then some- Temperature checks, Wearing masks, Separating production areas, Created more break rooms to keep different departments separated, Deep cleaning, Self-quarantines, etc.  We now have over 100 people are working from home, roughly 1/3 of our employees, some of them are working from home for the first time.  There has been an adjustment for them on how to balance work with Kids, pets, motivation, and other factors.
Furthermore we spoke with our clients about protecting the worksite and our employees.  We have also moved employees into better hotels, that are committed to better cleaning.
How are you keeping your employees and teams engaged and motivated?  
We are sending out daily notices- some tactical, some motivational.  Our Supervisors are having stand-up meetings over video, as we feel it is important to see each other's faces.  We are also being sensitive to those who have to come in to work, Factory workers vs. Work from Home, making sure we have the proper messaging.
It's all about daily communication.
We've had many new interesting ideas & conversations about work- flexibility vs. the importance face-to-face, so we are becoming more flexible.  We are also viewing it that it's not work/life balance but maybe more work/life integration.
What message would you like to share with our industry as a whole about the pandemic?  
We have to take it very seriously, even in states and areas that are not as impacted like Utah, Idaho, Wyoming, etc.  We need to be diligent to make sure we need to knock it out, as I am fearful of what it is doing to our economy, especially if this drags out.  We need to buckle down so we can get back to recovery, and not stretch it out.
Do you see any silver-linings?  Are there things your company is doing to assist in the fight against Covid-19 and/or support front line workers?
When things return to "normal", we will be more comfortable doing things remotely.  We will have to review and question what is really required.  The needle has been moved.
Also, every day I see people working hard to do what is right, social distancing, and protecting their employees.  And unfortunately, I also see people who are not.  I Hope that everyone takes it seriously so we can get past this sooner than later.
Anything else you'd like to add? 
We are all in new territory.  Every day, instead of making business decisions, I am now asked to make decisions that affect my employees health.  It's a great responsibility that must be taken seriously.
Ney Corsino, President & CEO
https://www.linkedin.com/in/ney-corsino/
Is your company pivoting at all during this pandemic?  Are there any initiatives you would like to share about what your company is doing differently or generally how your leadership is handling the situation?
We are taking this moment, reassessing our leadership positions-focus and our long term strategy to make sure we are consistent on the short-mid-long term.
Meanwhile on the short-term, to navigate the 'storm', we are emphasizing digital marketing, establishing a weekly rhythm of sales contact, have a designed crew ready to react to any request in the operational front, re-thinking our supply chain and its response time, close dialogue with our partners to find business solutions since we are all impacted one way or another... a time to think differently, question status quo, and innovate if/where necessary.
 How are you keeping your employees and teams engaged and motivated?
Our management team e-meets everyday at the same time to ensure we are engaged, informed and supporting each other as well as the rest of the organization.
Every group leader is doing the same with his/her groups for the same purpose, so the entire organization is in sync and pulsing the same heartbeat.
We established an internal 'hotline' with HR for all/any associate needs.
We have a weekly/biweekly newsletter keep everyone abreast of the company and its relation to the external situation.
 What message would you like to share with our industry as a whole in regards to the pandemic?  
I believe we need to think like the 'stock market', what I mean to say is that we will go back to normality and therefore we should remain invested. We need to use the current dynamics to innovate (broader sense) where it makes sense, and obviously, be pro-actively crises-managing the financial and operational issues to ensure there is a path for tomorrow. Don't wait, don't guess, do what is necessary and stay the course.
Do you see any silver-linings?  Are there things your company is doing to assist in the fight against Covid-19 and/or support front line workers?
We are engaged in a few 'essential' markets/solutions, so we very much feel the impact and reflect how unprecedented this is. In that regard, we are staying flexible, collaborative and adapting accordingly to any needs.
 Anything else you'd like to add?
We are committed to work collaborative to ensure we navigate this 'rough waters' together.
I am thankful and blessed for everything everyone is doing to help us get through this.
As the say goes: 'tomorrow is another day'
Sam Phenix, Secretary - Treasurer
AVIXA
https://www.linkedin.com/in/samanthaphenix/
Is your company pivoting at all during this pandemic?  Are there any initiatives you would like to share about what your company is doing differently or generally how your leadership is handling the situation?
Here are some initiatives the AVIXA team have kicked off to help our members.
How are you keeping your employees and teams engaged and motivated?  
Personally, I'm finding myself spending probably more time than I should attending virtual Happy Hours!  Jokes aside, these are the times that we need to lean on our friends and colleagues to help each other get through the dark days.  I'm making sure I reach out to support my network and help where I can.
What message would you like to share with our industry as a whole in regards to the pandemic?  
It's a challenging time, that's for sure.  But we'll get through it, and if anyone is poised to make it in the post COVID-19 world, it's the AV professional.  If you're not already familiar with video conferencing and the AV technologies that support remote workers and collaboration, then now is the time to get up to speed!
Is your company pivoting at all during this pandemic?
Yes, we're pivoting ensuring the safety of our staff and their families.  We quickly implemented a WFH policy, equipped our staff properly to efficiently WFH, and we continuously do deep cleanings and disinfecting of our offices and our warehouse.
Are there any initiatives you would like to share about what your company is doing differently or generally how your leadership is handling the situation?
We handle this situation consistent with our culture and our ongoing directive for our staff is that A-V Services maintains a working together culture based on direct, open and honest communication with each other, our customers, partners, vendors and key alliances.  Our team continually innovates, learns, adapts and improves.  We maintain an environment that is high performing and we constantly develop our expertise in the technology we represent.
Our guiding principles for leadership at A-V Services:
• Provide vision, leadership and clear direction
• Provide inspiration
• Make people feel valued, important and appreciated
• Establish an environment of continuous improvement
• Provide opportunities for people to grow personally and professionally
• Care and act with compassion
• Behave ethically
How are you keeping your employees and teams engaged and motivated? 
We have made no layoffs and no payroll cuts but are looking into all programs offered to not make those difficult decisions.  Furthermore, we maintain close working relationships with our customers, suppliers, trade associations, and partners.  People on our team are working hard every single day developing our expertise in the products we offer and in the way each of us does our job.  We are learning, testing, and achieving certifications all while continuously serving our clients and prospective customers.
 What message would you like to share with our industry as a whole in regards to the pandemic? 
First and foremost stay safe, be healthy, and have an unshakable trust in our future. There will be many opportunities coming out of this for our industry, we will be in a good place.
Do you see any silver-linings?  Are there things your company is doing to assist in the fight against Covid-19 and/or support front line workers? 
Problems create opportunities.  This crisis changes the way we communicate and interact with each other.  There are opportunities for us being mindful of all human touch-points in offices, conference rooms, board rooms, huddle spaces, video conference centers…  The audiovisual and unified communications business will certainly grow substantially.
Anything else you'd like to add?
We will all be back together soon and I miss seeing everyone!  And when we do, it will be so good!
https://www.linkedin.com/in/vinceschuster/
Is your company pivoting at all during this pandemic?  Are there any initiatives you would like to share about what your company is doing differently or generally how your leadership is handling the situation?
MediaStar is offering AVIXA approved technical trainings via GoToWebinar- The AVIXA approved trainings offer CTS renewal credits typically drawing a large group of technical attendees from all area of the industry. There is a great balance of end users, consultants and system integrators in these trainings.
MediaStar is also doing 60-minute, interactive group presentations and product demonstrations via Teams meetings.
Our leadership is pivoting to adapt to the changing environment, as warranted.
How are you keeping your employees and teams engaged and motivated?  
Our company stays engaged with our global staff, end-user clients, system integration and AV/IT consultant partners via web presence and traditional telephone calls and email communications.
The element of video (VTC) and collaboration with the media distribution allows for a close to in-person effect.  The participants appreciate the continued training and/or overviews.
What message would you like to share with our industry as a whole about the pandemic?  
We are confident the industry will rebound.  Some companies are thriving due to the necessity for tools and resources which are dependent on products and services from our industry.   However, all companies should be looking at the financial impact of COVID-19 related to the operations and the staff, their most important assets. The future forecasting or predictions are not going to be based on traditional historic trends as we are now navigating through uncharted waters.  It is critical for businesses to work on sustainability modeling before making quick decisions to mitigate the risk to prevent a troubled recovery or a potential shutdown.   There are many programs to support small businesses and individuals being offered by governments, suppliers, etc.  If your company is hiring, please communicate your plans to your professional recruiter or human resources department as the pool of talented individuals is currently very strong.    
Do you see any silver-linings?  Are there things your company is doing to assist in the fight against Covid-19 and/or support front line workers? 
We continue our high touch level of personalized support which we are known for.   We see our business growing, when life is normalization, after the COVID-19 pandemic is under control.  We are still receiving orders and shipping projects.  We are also growing our future pipeline due to consistent engagement with the channel.  We intend to maintain our current staff and expand in some areas, as the business supports.  We are also working with complementary industry companies for interoperability and meeting in the market as end-user clients are requesting enhanced global deployments bundling manufacturer solutions, including MediaStar.
Anything else you'd like to add?
Telecommuting or work from home (WFH) is not new for MediaStar or many professionals we engage daily.  Being a leading manufacturer in the AV/IT industry allows ease of use for all participants via web presence, collaboration platforms, including Microsoft Teams, WebEx, GoToMeeting/GoToWebinar, Zoom, Google Meet, etc.  In general, we are discovering that many professionals who are new to the method of working are becoming more comfortable after each meeting.
When presenting our network centric offerings via virtual, live demonstrations, we can tailor the content to client specific audiences, ranging from the user and/or CXO with high level overviews to the network administrator at the technical integration and security mitigation.   Clients can take control of our MediaManager software during a web-based session, making changes to a live system in real time.   We are very involved with the project from concept through fruition, often supporting the system integrator, consultant, designer or end user with loaner hardware and software for proof of concept pilots for an exceptional experience trying before buying.
The COVID-19 pandemic has had drastic affects to people and businesses across the United States and the globe. As we all navigate this together, Direct Recruiters would like to extend a message to clients, candidates and their families to be healthy and safe during this challenging time. Our Automation team has been connected with multiple Automation organizations and leaders who are willing to share helpful information, advice and insights regarding the initiatives their organization is taking in the pandemic to manage the uncertainty, assist in the fight against COVID-19, how to keep employees engaged right now, and more. Thank you to all participants for the helpful information you provided.
Jump to interviews: Bradley Schowanson - Yaskawa, Brian Clark - Fastenal, Tom Subaric - Oakley Industrial Machinery,  Patrick Coakley - Plant Automation Group 
Bradley Schowanson, Engineering Manager, Medium Voltage Drives
Yaskawa
https://www.linkedin.com/in/bradley-schowanson-80655944/
Is your company pivoting at all during this pandemic and are there any initiatives you would like to share about what your company is doing differently either to assist in the fight against Covid-19 or generally how your leadership is handling the situation?   
We are taking measures to isolate employees working at the factory as far as adjusting things like lunch shifts. We are also making sure the same group of employees on different lines are staying in the same areas and bathrooms. All office employees are working from home. My team and I are working from home and are using Go-to Meeting for all of our meetings.  Our CEO's goal has been to retain as many jobs as he can during this time, and I have been really happy with the choices he is making.  
How are you keeping your employees and teams engaged and motivated?   
For me, I talk to members of my team regularly on the phone and we have weekly meetings where we follow up, get together, and get updates of where we are at with projects. It helps a lot to talk and hear someone's voice. I personally listen to music to keep motivated while I work. 
What message would you like to share with our industry as a whole in regards to the pandemic?   
Overall, when I reflect on what's going on, I think of how resilient humans are at overcoming obstacles like this. I'm sure we will overcome this, and I am proud of my team as well as Yaskawa as a whole for adapting to overcome general obstacles related to COVID-19. 
Brian Clark, General Manager - Westfield, MA
Fastenal
Is your company pivoting at all during this pandemic and are there any initiatives you would like to share about what your company is doing differently either to assist in the fight against Covid-19 or generally how your leadership is handling the situation?
There are a bunch of different ways Fastenal is dealing with the current state. It all depends based on where exactly you are working and what kind of position you are in; whether in the warehouse or someone on the sales side. As a GM, our store, and other stores are taking everyone's safety and health first. We have currently closed our front room, retail side of things. We are however, still servicing our customers while using hand sanitizer, masks and gloves as they are all essential workers either in government, transportation or in the medical field.  From a business perspective, we have had to cut costs and be a bit more frugal, but luckily haven't had to do anything throughout the company in terms of cutting hours or employees. There have been weekly updates throughout the company to keep employees informed on how we are dealing with COVID-19. For example, Fastenal has been making donations like dust masks to front line workers.
How are you keeping your employees and teams engaged and motivated?
I think for a lot of us, not much has changed in our business, but I would say knowing what's going on in the world and the fact that we are helping supply people who are combatting the virus really keeps employees active, engaged and feeling like we are really making a difference. There's nothing putting them off about the situation. They all feel we are doing the right thing.
What message would you like to share with our industry as a whole in regards to the pandemic?
I like the fact that as an industry, we are able to come together to help the people on the front lines fight the virus and keep the world turning.  There are people staying home to lessen the spread, but I'd like to see those that can make a difference get out there and do what they can to keep us afloat.
Is your company pivoting at all during this pandemic and are there any initiatives you would like to share about what your company is doing differently either to assist in the fight against Covid-19 or generally how your leadership is handling the situation?
Oakley Industrial Machinery makes equipment for the heater element industry. One thing we specifically make to assist the medical industry, especially right now during the COVID-19 pandemic, is machines that are used to manufacture heater blankets for emergency rooms. We are considered a necessary business during this time, and one thing we have done in order to keep all of our employees working we took a pay cut of 20% across the board, including our COO.
 How are you keeping your employees and teams engaged and motivated?
The COVID-19 pandemic has made it hard to keep employees motivated at times; people are scared right now. We bought masks in the beginning for employees to wear to feel safer. Additionally, we have opened a second shift to create more spacing for our employees to be a safe distance from one another. We are doing the best we can do and are trying to keep employees proactive as much as we can.
What message would you like to share with our industry as a whole in regards to the pandemic?
The little things matter. Treat your people well, send care packages to first responders, and do whatever you can do for us to get through this.
Is your company pivoting at all during this pandemic and are there any initiatives you would like to share about what your company is doing differently either to assist in the fight against Covid-19 or generally how your leadership is handling the situation?
Our company, Plant Automation Group (PAG)  is actually just as busy as we were before. Some clients have slowed, but few projects are on hold while some have picked up, as many are considered an essential manufacture. Many of these companies would rather look at automating facilities than hiring more employees at this time. We have also seen some manufacturers pivot to help support hand sanitizer applications which has been strong this last month.  At PAG, we are always supporting automation requirements across a number of industries and within any segment of line automation.
How are you keeping your employees and teams engaged and motivated?
We don't hire people who aren't motivated, so our people are staying motivated through this as always. Since our sales and engineering teams need to be highly skilled across multiple platforms of equipment and combinations of industry segments, we have a unique talent of industry professionals.  We are a smaller company and haven't had issues keeping employees engaged.
What message would you like to share with our industry as a whole in regards to the pandemic?
We sent an email to many of our clients on Friday and that message basically was to encourage them, if they have previous projects going on and they're looking to expand automation requirements from a customer-based need, to do it now, be proactive and plan next steps for automation. If customers are not planning and waiting to see what happens, they will fall behind those who are already carrying out projects. Equipment will be out of stock, and lead times will increase. Our message was around those points,  clients should push ahead in our opinion. We predict that the third and fourth quarter will be huge for the economy, and although some people have paused purchasing, they should not pause from reviewing projects.  Manufactures need to be prepared when we come out of this shortly.
Anything else you would like to add:
This whole pandemic has shown us within the US that we have an issue, number one, our supply chain, but also that we are manufacturing too many products overseas, which we are seeing just in the pharmaceutical industry alone right now. Many companies assemble products in the US relying  on third party suppliers, but they are not manufactured here. We need to bring that back to the United States and we have seen this happening in 2019. The pandemic has only reinforced the need.
July 12, 2019
Alexa Milkovich recently had the opportunity to ask Ken Kontowicz, VP of Business Development at Topaz Information Systems to discuss the healthcare technology industry, his career, and the goals and new projects coming up for Topaz.
How do you find and retain top talent at Topaz?  
Topaz Information Solutions operates in the healthcare vertical with a large proportion of our business in Arizona.  As a partner of NextGen Healthcare we give preference to trainers and support staff with NextGen experience.  That being said we will hire top talent with experience from vendors other than NextGen Healthcare.
TopazIS is highly focused on organizational chemistry and we spend a great deal of time during the interview process insuring that the candidate meshes well with other members of the team.  As we are competing with large healthcare providers for talent it's important that we be highly competitive on salary, perks and benefits with advancement opportunities.
What are your goals for Topaz over the next few years?
TopazIS recently entered into a partnership with Open Minds, the premier strategic advisory firm in Mental Health business.  Our partnership has TopazIS overseeing the Open Minds Integrated Care Community.  With many Mental Health organizations transitioning into integrated care, our partnership with Open Minds will provide TopazIS a venue for expanding our customer base into new markets.  Arizona has been at the forefront of Integrated Care with Medicaid behavioral health providers and our expertise and reputation is this space was a big part of why Open Minds selected TopazIS over significantly larger vendors.
You've been in the healthcare technology industry for 20 years, what is the most exciting change you've seen take place?
Behavioral Health organizations were late comers to the adoption of Electronic Health Records and other HIT that the medical community had aggressively adopted due to Meaningful Use and other Federal mandates.  What helped speed the adoption of HIT and in particular Electronic Health Records with the medical community were subsidies extended to participating providers.  These Federal subsidies generally were not available to mental health organizations which delayed the adoption and limited the sophistication of the technologies adopted by these organizations.  A transition to value based reimbursement models has forced many health care organizations to adopt sophisticated fully integrated electronic health records, billing systems and analytics that allow for a higher degree of care coordination and population management.
What are the biggest challenges and opportunities you see in healthcare right now?
Unrelenting pressure on the bottom line due to declining reimbursements is forcing a high degree of consolidation.  Organizations that have the capability of adapting to changes in the reimbursement models will not only survive but will find a way to thrive.
What technology trends do you expect to see in the next 5 and 10 years?
Where to start!  For me the technology trends that excite me is how artificial intelligence is beginning to change the face of healthcare particularly around diagnosis.  Robotics would be the other and how it's impacting a variety of specialties including surgical specialties.  I expect both will have a significant impact on healthcare and will ultimately change the role of a physician as we know it.
What advice would you give to up and coming healthcare technology entrepreneurs?
There's a lot of noise in the space with a great deal of innovation but it makes it hard to be noticed and heard.  Find an established partner or health system to pilot your technology and work the kinks out.  Be certain to create a business plan with achievable financial assumptions and bring on an experienced operation, marketing and sales team to help commercialize your technology.
What is the most important quality a leader must have to be successful?
I don't believe there is one single quality that makes a successful leader.  There are many attributes such as having vision, being charismatic, an excellent communicator, being able to delegate and to effectively manage those responsible for executing the leaders vision.
If you could meet anyone from past or present, whom would you choose?
Buddha
What originally led you to pursue a career in healthcare technology?
Many years ago I oversaw a project for a bank I worked at that provided financing for the healthcare community.  That was my entry into healthcare. I was shocked by the lack of IT and computerization and ultimately purchased a small software development company in the healthcare space.
What interesting new projects are on the horizon for you?
We are working closely with the Arizona Medicaid plans and behavioral health providers on an aggressive move into population health and care coordination.  Similar to the dynamics in the medical world a good portion of reimbursements will be tied to quality.  It's simply not possible for organizations without adequate technology to meet the new payor mandates.
June 18, 2018
Rachel Makoski, Director of Foodservice E&S and Food Processing recently had the opportunity to connect with Evan Priesel, Marketing Manager at Univex for a series of Thought Leader Interview questions. Mr. Priesel shared insights on the Foodservice industry, interesting initiatives Univex is taking, and his personal career in the industry.
Please tell us about yourself.
First off, thank you for this opportunity! I went to school at Southern New Hampshire University for my B.S in Business Management with a concentration in marketing. I love being able to influence why people purchase a certain product and study all new ways to promote and advertise a brand. I am currently enrolled in an MBA program from SNHU in Digital Advertising and have obtained many marketing/digital marketing certifications. I grew up a two-sport athlete in baseball and basketball, and since my baseball days are over, have grown a love for golf! It is a great place to network, discuss business and compete all at the same time. Univex is my 2nd position out of college and I couldn't be happier!
Fairly new to the Foodservice Equipment world, what led you to pursue this industry?
I never would have thought that I would be in the Foodservice Equipment world to be honest. I knew I wanted to be in a managerial role, overseeing a team and growing a company. I believe marketing is a very relatable skill no matter the industry if you do the research and study the target market. After a few interviews with management at Univex, we hit it off and was extremely excited to join this great team! This is now my 2nd year here!
What interesting new technologies is Univex currently using?
Univex is always finding ways to use technology and innovation. We have some specialty equipment specifically in the bakery and pizza industry that are the only ones on the market right now. Our goal is to save companies time, and labor cost, all while producing consistent and great results! We continuously do R&D and test new ways to help our customers succeed! We just released our "rotante" oven, which is a Stone Hearth Rotating Dome Pizza Oven. We also have multipurpose and bakery ovens with touch screens that are based on modern phones! These are all ways to stay up to date and make our products user friendly.
Univex prides itself on innovation. How is innovation encouraged on your team?
Innovation is highly encouraged at Univex. Whether that's in the marketing department with digital ads, social media, target marketing, or new creative graphic designs, we always try to stay ahead of the competition and find where the most engaging audience is. From a factory stand point, we are always testing and doing research in finding ways to help customers succeed. It is important for us to stay ahead of the game and I believe we are doing a great job of it.
To that point, there seems to be an increased focus on critical safety features – how does Univex meet those expectations on their new products?
When we design a product or do testing, we always keep customer safety as a top priority. We go through numerous certifications for sanitation and safety purposes as well. Another task we make sure we have for our customers are clear operation manuals for user knowledge. Something we have incorporated this year is turning the operation manuals into videos and demonstrations and putting them on YouTube for everyone to be able to see. We also have a great Quality Control department which inspects every piece of equipment that leaves the factory.
What trends do you expect to see in Food Equipment in the next 5 years?
Specific trends that I think are coming to the industry is complete innovation. This may mean finding the best way to cut down labor cost, or ways to speed up production while producing a consistent product. Univex is already leading the way in this category and we do not see it slowing down any time soon. Another change that I can see maybe in the next 8-10 years is virtual reality test kitchens. This would give customers the ability to visualize equipment in their own kitchen using dimensions and parameters of the equipment they are looking at just by wearing a pair of goggles or glasses. I believe this is a little further away than 5 years, however if it makes the customer eager to purchase, and it is an easy, user friendly way for them to purchase, I do not see why this won't happen in the future.
What Foodservice segments do you see having the most growth for the remainder of 2018 and into 2019; grocers and deli's, convenience stores, restaurants, healthcare, education, or hospitality, and why?
I believe the entire industry is growing. I believe innovation in equipment specifically in the pizza and bakery industries. Univex does a lot with all the industries stated above, and we let our customers and dealers know we are here to support them with whatever that may be. Everything from delis to healthcare and hospitality, we support our customers and want to lead them to success.
Univex seems very focused on reliability and your equipment clearly stands the test of time. What do you think is the differentiator that enables you to do so?
First off, thank you! Univex has been in business for over 70 years! We take pride in the quality of our equipment and always want to make sure we supply the right piece of equipment for our customers depending on their needs or wants. We are also a one stop shop for everything dough related in the pizza and bakery industry. A customer can mix, divide/round, form, sheet and bake with all Univex equipment!  Our factory knowledge in house is also a big factor. We have years of knowledge in house and work with customers all the time making sure they are getting what they need to succeed. We still manufacture in Salem NH so I believe that is one of the biggest differentiators. Also, we have an outstanding Quality Control team. We make sure that everything is perfect before being sent out to customers. We have machines that are over 50 years old still out in the field working perfectly! It is something that we take pride in and something that the company is very proud of.
With kitchen connectivity being a hot topic in the industry right now, what are your thoughts on the topic and how do you see Univex getting involved in that space?
We understand that kitchen connectivity is the way of the future and a big topic in the industry currently. I believe this is great and was bound to happen sooner or later with technology and the way the world is evolving. Our multi-purpose and bakery ovens are highly kitchen connective. You can sync recipes from your phone or USB drive into the oven, save your recipe for the future and program specific recipes tailored to what you need. This makes it easier the next time you need to use the oven, all you would have to do is hit the icon of the product you want to cook, and our ovens remember the recipe and program. This feature allows you to save time and prepare other items in your kitchen while your food is cooking or baking.
Describe the approach you take to attracting and retaining high impact talent at Univex.
Univex is such a great company. We have employees that have been here for over 40 years! You do not see that often in most companies now however, we have many. Being a team player is extremely important to our success, every department helps each other and is always there for support. Multi-tasking is another key feature we look for in our employees as our day to day tasks may change due to projects, etc. Once a new employee sees and feels the family atmosphere that is at Univex, they feel welcomed and at home. It is truly a great company to work for!
What or who has motivated and influenced you to be successful in your career? Have you had mentors?
I always continue to learn new skills and research new ways to improve. I have had many mentors in my life, the biggest being my father who has taught me so much growing up. He is the biggest influence in my life and career and he still teaches me new skills and life lessons every day! I have had many teachers and professors in college who have mentored me and continue to work with me to ensure I am on the right path. Executive management here at Univex has also been a huge help and has mentored me greatly. They gave me this amazing opportunity and when I go to them with questions, they are always there to teach me new skills and gain valuable information and we work as a team to complete goals. The biggest thing I learned from all my mentors, is do not be afraid of failure. Go for something you want, and if you fail (which everyone does from time to time) make sure you learn from it and grow.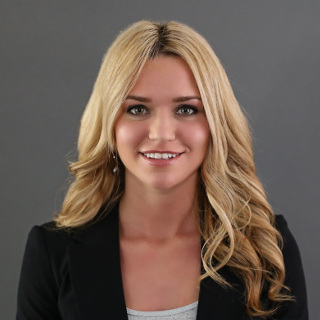 Rachel Makoski
Director of Foodservice E&S and Food Processing
rmakoski@directrecruiters.com
440-996-0871

Ashley Gannon, Executive Recruiter for Plastics and Flexible Packaging recently had the opportunity to interview Steve Eglowstein, Director of Sales at IPL Plastics. Mr. Eglowstein shared helpful insights regarding the plastics packaging industry, innovation, and leadership.
Please tell us about yourself and your company, IPL Plastics.
I have had over 15 years of Plastic Packaging experience, most of which have been in the manufacturing of rigid plastic containers. I have had roles from producing in sales to leadership. Currently, my title is Director of Sales and I lead Sales Reps from the Southeast, out to the Gulf Coast and the entire West Coast throughout that division. IPL Plastics is now the third largest manufacturer of rigid plastic containers in North America. IPL is comprised of 4 business units -The bulk division which is all plastic containers from 0.5 up to 6 gallons in rounds, squares, rectangles and various shapes and styles, a retail division, which is the smaller type of plastic containers that are synonymous with yogurt and sour cream and products you see mostly in the retail sector, a material handling division which is primarily storage handling containers, and an environmental division which are roll-out trash cans.
What led you to pursue the Plastics/Packaging industry in your career?
I think what really caught my attention in the Plastics/Packaging industry was the opportunity to work within an industry that is always growing and changing. Whether it is in food, chemical, or industrial, types of packaging are always changing. There are many initiatives that have been ongoing in the OEM to retail markets. The innovation and constant change is very present in Plastics Packaging, and finding a company that was open and invested in innovation allows you to get to the right customers for the right reasons.
IPL has a culture of innovation and commitment. How do you encourage innovation on the teams you lead?
It starts with a company like IPL who provides best in class product and service. Having these key components allows your team to collaborate with customers and truly provide solutions and the ability to differentiate yourselves from the competition. We, at IPL, encourage our teams and our sales folks to constantly think outside the box. We hire creative minds who are constantly looking to provide solutions, options or variations to the way that you're doing things. Hiring people that have that mindset and then having a best in class company, best in class product, and having a team internally that welcomes that, drives innovation and people take to it. Each opportunity in our company is worth exploring and if it makes sense we will do it. We are probably more flexible than most of our competitors, so for that reason it creates an environment in itself that promotes innovation, thinking outside the box and coming up with new ideas.
What trends do you expect to see in the Plastics/Packaging industry in the next 5 years?
Source reduction is definitely a key proponent, not only from an environmental standpoint, but also reduction in costs. In addition, state of the art decoration has become more accessible to medium and small customers. IML or in mold labeling is something 10 years ago only large brand owners could afford to do. Through technology advancements, it's not just for the companies who have a huge wallet, now some of the medium and smaller accounts can use state of the art decoration. I think you will see more and more of that. Being able to do shorter runs with decoration will be more available in the next 5 years, so driving out material, driving out costs, and using types of decoration in an economical way are trends I see. Lastly, innovation is not going to stop. Coming up with the best and newest mouse trap is an ongoing topic that has no finish line.
What traits do you believe are necessary in leadership?
The first is being able to hire the right people. One of the reasons we work with DRI is they give us the ability to hire the right people, by putting the right people in front of us. Additionally, being able to have access as a leader, keeping your ear to the ground and finding talent that can add value to the team is important. I think that once you've got the right people on board then it becomes leading by example. My job, in essence, is to remove obstacles and do everything in my power to help that person succeed whether in metrics, goals, and dollars; that's my mantra. My job is to stand behind someone and help them move the pile and help them succeed in closing business, and achieving their personal and professional goals. We provide all the training and guidance but once you hire the right people and give them the right tools, leaders should be asking, 'how can I help you?' It's not about who works for you, it's more or less becoming teammates and partners and creating collaborative relationships.
Describe the approach you take to attracting and retaining high impact talent at IPL Plastics.
I think one of the assets that IPL's culture has is having a collaborative and entrepreneurial type spirit. Some of our best in class competitors are very set in their ways. Having a leadership team that is open to new ideas, and wants to collaborate with their teammates seems very well received with the people that we talk to. It seems to be the culture people want to be around instead of the less flexible environment. There's nobody at IPL that puts themselves above anybody else. We all consider ourselves partners, coworkers and we all work together for a common goal so people feel apart of the process and that's how you get a better buy in.
What or who has motivated and influenced you to be successful in your career? Have you been involved in mentorship throughout your career, whether being mentored or mentoring others?
I have been very fortunate to have worked with and for people I would consider mentors. I have been given the opportunities to go through formal training and worked with good mentors who have taught me great skills in sales and leadership. These people have enabled me to pick up some great habits and great skillsets. As for mentoring others, part of my job is to mentor the people who report to me to certain degrees, helping them provide solutions and recommending how to handle different situations. Some people are just as experienced as I am, so the last thing I want to do is to tell them how to do their job. My job is to find out what can I do, how can I help, and how can I remove obstacles. For those with less experience that come across a situation they need help with, we will sit down, brainstorm, and look at our options to figure out the best way to handle it – that is one way I can provide some mentorship.
What is the biggest challenge facing the industry right now?
Top manufacturers need to have the ability to be flexible to meet and exceed customer expectations. There are folks that are much larger or much smaller that are very ingratiated in standard operating procedures IE, "that's how it's got to be done", but business climate has changed over years. There are spikes and valleys in businesses and there are different senses of urgency and needs so the biggest challenge in the industry is being that company that not always says yes, but has the flexibility and open-mindedness to look at ways to help customers meet and exceed their expectations.
What do you think is necessary to be a successful salesperson in your industry?
There are a lot of people in our industry from the sales standpoint that are used to doing things the same way that everybody else has done it for some period of time and I don't believe that necessarily holds true anymore. Customers in the industry have evolved. The average customer is more astute as to entertaining a new vendor coming in, listening to the questions they ask and the way they conduct themselves, and they're saying to themselves, "Is this someone I can look at as a partner? Do they have our best interest at hand? Are they bringing new ideas to the table?" This is a different mindset than just trying to speak to customers to sell your product or service. Salespeople need to enable themselves to get in front of customers and ask them a lot of questions, find out what they're doing, how they're doing it, where they want help, and then providing solutions, suggestions or options. When you do that, then you become an extension with a company and you are viewed as a partner with your customer. I think that's very important and the industry needs it.
Ashley Gannon
Executive Recruiter
agannon@directrecruiters.com
440-991-1064