DRI Interviews Chris Joseph, President of WYLD
Max Resnik, Medical Cannabis Practice Leader at Direct Recruiters, had the opportunity to interview Chris Joseph, President at WYLD, for a series of Thought Leader Interview questions. The interview includes thoughtful responses surrounding challenges in the cannabis industry, the best ways to break into the space, as well as post-election insights.
Based in Portland, Wyld is Oregon's leading cannabis edible brand. Wyld creates products infused with real-fruit ingredients & flavors that embody the true Pacific Northwest culture.
Chris Joseph
President
WYLD
What are the origins of WYLD? And how were you and your team able to take it from its earliest stages to being dubbed "The Edible That Devoured America" by Forbes?
WYLD started with a simple vision, to create a high quality edible that is consistent and reliable. We noticed a lack of brands that fit that criteria in the market. There were unprofessional looking products that lacked consistency. We knew we could do better and were determined to deliver a brand consumers could trust. Coming from the liquor industry gave us an advantage. We had experience in a highly regulated industry - marketing, sales, and manufacturing. We put together a small team with global ambitions and took over one state at a time. We are big believers in going deep before going wide.
We are disciplined and focused on growing WYLD brand to a point that is bigger than ourselves. This brand stands for much more than a consumer packaged good. We want to use it as a tool and showcase how business should be done. Reinvest in your community, employees, and make a global mark.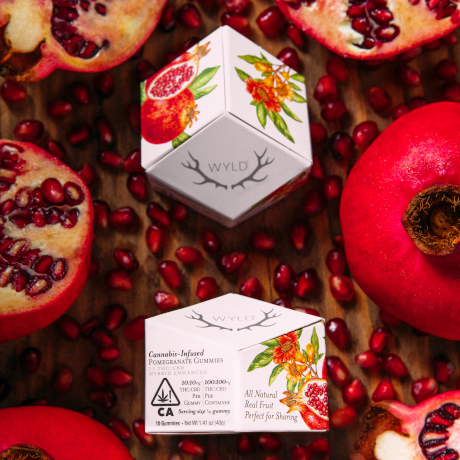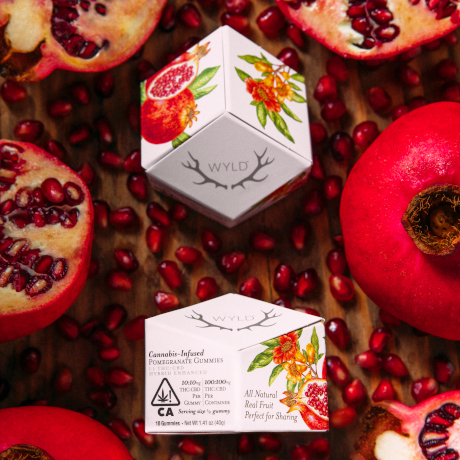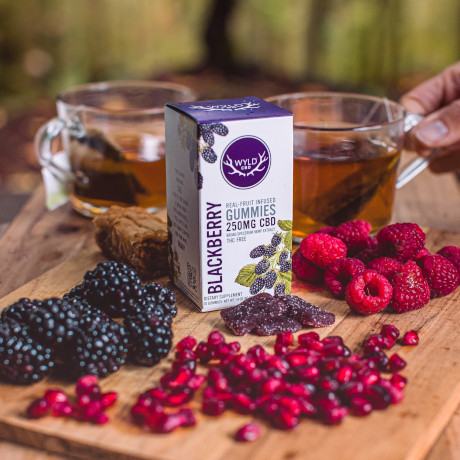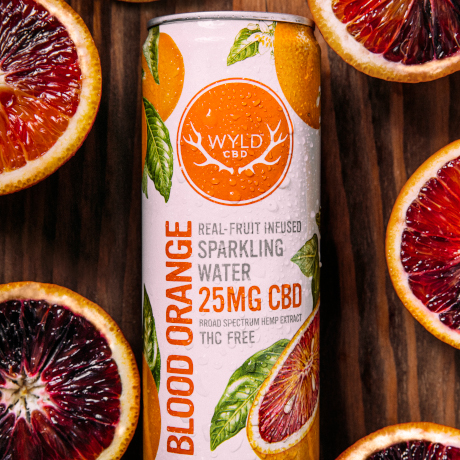 You weren't always in the cannabis space. How did you find your way in?
We started in liquor. I founded a spirits company, Wild Roots, in 2012. It helped coming from a highly regulated and over saturated industry. Being part of an industry that is being legalized for the first time is exciting. It was an opportunity we did not want to slip by. That was one of the main reasons why we started WYLD. That and to create a high quality, consistent edible that consumers could rely on.
How has the COVID-19 pandemic impacted WYLD's company operations?
We were fortunate in that our executive team was already set up to work remotely, which in some ways gave us a head start on work life in a digital world. Of course, we still had and continue to have employees on the production and operations side who need to work in-person at their respective sites. We had to learn how to make adjustments, including developing different production teams to make certain that our operations could continue. For example, we might have Production Team A followed by Production Team B. We've also implemented enhanced cleaning practices and worked to make sure our employees are operating with good habits.
We saw a clean sweep of ballot initiatives on Election Day, as well as a change in administration. What's next for cannabis?
Decriminalizing cannabis. That is what we want most. It is what is right and what should come next for this industry and country. It is long overdue.
What are the biggest hurdles still facing our industry?
Banking and setting up operations in each state. We don't have the same benefits as other companies do in regards to banking and credit. It can be a struggle to balance growth and cash flow. Also, setting up operations in each state, rather than having larger production facilities and fulfillment centers is an added step we are forced to take. Regardless, we find ways to make it work! We understand those are the rules and we follow them and focus on growing our brands the best way we can.
We hear from people every day who want to get into the space. In your opinion, where's the best place for them to start?
Start small and grow from there. I have seen a lot of people invest significantly in the industry just for them to miss. That can be an extremely costly mistake. Build a localized concept that has scalability and continue to grow as the concept is proven. You don't need to create a national / global brand right out the gate.
Also, focus on what consumers would enjoy and what you love doing, not what looks good on a spreadsheet. If you are only focused on spreadsheets it is unlikely you will ever get out of them.
Lastly, sometimes the route with the most resistance, is the one with the most reward. Don't be afraid to be vulnerable and innovate.