Attracting the Best Food Service Equipment Candidates
May 3, 2017
By Rachel Makoski, Executive Recruiter, Food Service Equipment
The success of a company relies on having the right talent to fill key roles. Especially in such a niche industry like Food Service Equipment, hiring managers and companies may find themselves wondering what the best ways to attract talent are. Below are 6 key factors in making sure the best candidates want to work for your Food Service Equipment company.
1.  Promoting the Food Service Industry
The Food Service Equipment industry is booming and has a variety of career opportunities, but it is important for hiring managers and companies to promote and build the profile of the industry to be more attractive to candidates and promote those opportunities.  Unless a candidate comes from a long line of Food Service Equipment sales people or the like, it isn't a career path that most college students are considering or have even heard of, so raising industry awareness is key to growing the potential candidate pool.
2.  Promoting Your Company
Because working in the Food Service Equipment field isn't necessarily considered an alluring career at first mention, it is even more crucial that hiring managers are passionate about their careers and their company. Excelling in the industry and transferring that passion in the recruiting and interviewing process is vital to gaining the interest of qualified candidates.
3.  Culture
The best candidates not only have the skills for the job position, but they also fit in well with the company's culture. This is why it is important to strive for the best work environment for employees.  Whether your company focuses on work-life balance, an innovative office space, fun employee events, or all of the above, there are a variety of factors that play into a great culture.  It is important for Food Service Equipment employers to listen to what employees are looking for in their work environment, and build upon that.
4.  Decide What Experience is Necessary
Hiring managers should clearly know what experience is absolutely necessary for the position and where they are willing to make concessions. Candidates will inevitably have stronger experience in some areas more than others, so it is important to identify what skills are vital for the position and where there is room for learning, etc. Food Service Equipment hiring managers are commonly looking for drive and translatable skills as opposed to direct experience, for example, having related capital equipment experience and a sense of drive that can't be taught is usually more important than direct experience with a specific type of equipment.
5.  Clearly Communicating the Job Requirements
Job descriptions tend to either be difficult to understand what the employer is looking for, or extremely vague. It is important for Food Service Equipment employers and hiring managers to effectively communicate the requirements of the position. A poor job description can immediately turn off a potential applicant.
6.  Competitive Salaries and Benefits
Perhaps it goes without saying, but money is often a big factor in a candidate's decision to accept or decline a job offer.  When it comes to the interviewing and hiring process, it is beneficial to be transparent about benefits and pay so that candidates have a clear understanding of what they might expect in an offer. When deciding on a compensation structure it is vital to look at what the market dictates for similar roles to ensure that your company can be competitive to those candidates that are truly key players in the Food Service Equipment industry.
In today's extremely cand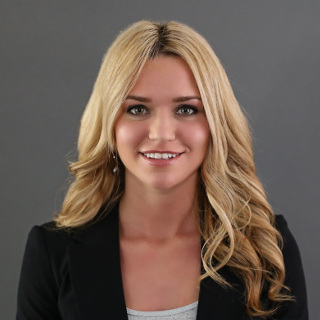 idate-driven market, attracting the right candidates is more challenging than ever, particularly in such a focused industry. I'm interested to hear your thoughts on the subject. Perhaps you've had success using other methods, or have a perspective I haven't considered. I welcome your feedback: rmakoski@directrecruiters.com