March 31, 2020
By Frank Myeroff, Managing Partner and Director of Hospital IT 
As companies across the globe adapt to the COVID-19 pandemic and its effect on their business operations, the question of hiring has been a topic of consideration. Certain sectors and specific organizations are ramping up hiring to meet demands during COVID-19, while others may have put a pause on hiring. Regardless, business leaders need to be planning ahead for the future, and weighing out the routes to take to be successful. In uncertain times like these when companies want to be flexible and keep their options open, a route to consider in regards to hiring is interim, temp-to-perm, and contract roles.  
Whether during a global pandemic or not, below are benefits companies find in hiring interim or contract employees.  
Cost Savings 
In terms of both project-based and budgetary savings, contract/interim work can save employers money for a few reasons.  
Employers 

are able to

 ramp up or down staffing levels as needed and/or use small quantities when needed

 

Offloading staff will reduce employers FTE count, which will in turn reduce operational costs

 and 

office infrastructure space needs and costs

 

Defined fixed costs are easier to budget

 

Organizations are able to reduce operating labor spend

 
Shorter Hiring Process and Project Completion 
By hiring contract or interim work, employers are able to bring in experienced workers who do not require training or extensive onboarding, saving time and resources. Temporary workers are able to get to work right away and complete the project at hand since they are only there for a short period of time. This helps to ensure that the work the organization needs done will get done quickly and effectively. 
Industry Experience 
No matter the industry, contract or interim workers have skillsets to accomplish what the organization needs. Whether IT, Robotics, Supply Chain or another industry, contract workers are well-versed and likely are backed by years of experience doing the specific industry project many businesses need. This allows for instant impact and helps businesses thrive.  
March 25, 2020
By Leo Golubitsky, Director of Consumer & Professional Technologies
We are no doubt facing an unprecedented time in our history. With so many questions and so many unknowns, we are all taking it day-by-day and figuring things out as we go along. One of the questions I have received from both Candidates and Hiring Managers alike is, "should we still be interviewing?".
Here are my thoughts:
The quick and simple answer is YES!
Interviewing or filling a position is a process that normally takes 4-6 weeks if all things go well, sometimes longer. Even if you are not ready to hire or change jobs now, there are a lot of steps in the process that can be completed during this time so you can be ready when things begin to normalize. Finding candidates, phone interviews, Video Conferencing interviews, taking references, background checks, etc. All of which can be completed during this period of time.
Furthermore, now might be an even better time as many have more time to spend on this process. Between working from home, canceled meetings, canceled trips, canceled tradeshows, etc. we have more time to schedule interviews, update our resumes, and take calls from recruiters!
Hiring Managers- Questions to ask yourself:
How is the current climate affecting our

 

HIRING PLANS?
Short-term? Long-term?
How critical is it for us to fill these roles?
Do we need these roles filled now? Or when things do return to normalcy?
How is the current climate affecting our

 

HIRING PROCESS?
Can we hire without an in-person interview?
Can we substitute an in-person interview with a Video Call?
Many companies and candidates are continuing with their hiring plans and job searches, adjusting their process to adapt to the current situation. Even those who are delaying the actual hiring are still working their process so they are prepared to act quickly when the time is right. If you stop now you will miss out on top candidates or great opportunities.
This too shall pass, and when it does, will you be ready?
Please let me know how I can be of help. I am happy to get on a call to discuss this with you!
Leo Golubitsky
Director of Consumer & Professional Technologies
440-991-1063
lgolubitsky@directrecruiters.com
By Kasey Kaiser, Practice Partner – Healthcare Technology & Life Sciences
3/18/2020
Remote work has grown exponentially over the years with statistics showing that 3.6% of the US workforce works from home at least half of the time - prior to the COVID-19 pandemic. As we all focus on stopping the spread of the disease globally, a large amount of businesses are encouraging employees to work from home if possible. For some, this is completely new territory and an unexpected 'trial run' for remote work options, and if that's the case, below are five key objectives to ensure success while working from home.
1. Manage Expectations
The number one priority while working from home is to keep working at the same quality with modifications in place. If there are regular KPIs or timeframes for your work, aim to keep them and redesign how to get there if needed. Ideally, outcomes will remain the same even if the process alters. If you or your team are not accustomed to remote work, create a daily or weekly plan as to what is expected and the timeline for achievement.
2. Create a Routine
If you usually start your day with meditation, coffee and a shower, then still start your day with that! If you're accustomed to working out during lunch, go for it. If you're used to working specific hours each day, keep to them. Minor adjustments can be made (for example, find an online workout or get moving outside if you are able). Just because your location has changed does not mean everything has to change. Although you may now have the luxury of not having to be as presentable and polished and can pare down aspects of your regular routine!
3. Plan/Batch Schedule
Working remotely can be more productive with better ability to focus or it can be largely distracting based on your plan. Crafting a plan at the start of each day and batch scheduling tasks will minimize the risk of distraction. Even if they are seemingly small administrative tasks, plan for them so they don't derail your other planned blocks – (hello, overflowing inbox – wait your scheduled turn!)
4. Control Your Environment
It is tempting to tackle other projects if you are home and they are staring you in the face. While sometimes impossible or difficult at the very least, finding a space that is conducive to focused work is important. If you're able, carve out a quiet, uncluttered area as your at-home workstation so your attention can turn to your work and tackle other projects outside of working hours.
5. Overly Communicate
Regular check ins must go on. When remote, the ability to pop your head into someone's office and update them that you've taken care of something or vice versa, is a little trickier when remote. Create a touch base plan with team members or managers at the beginning of the day and/or end of the day so you're relaying your plan and priorities at the start of the work day and then circling back on them at the end of the day to communicate the progress updates. Make sure the technology you're using supports collaboration (video conferencing, team chat threads, email groups, screen sharing, etc.) and that each team member has the phone numbers to reach everyone.
By Rachel Makoski, Director of Food & Beverage and Foodservice E&S
As the 2019 job market continues to stay strong, candidates have the upper hand. Top talent has the ability to pick and choose the companies they want to interview with, so the hiring and interview process is extremely important. With that, there's a need for speed in your hiring practices and in order to keep pace, your company must be fast moving, flexible and nimble.
The main reason for speed in hiring? In-demand talent doesn't wait. Companies need to realize that top performers lose interest if their hiring process is too slow and drawn out. According the SHRM (Society for Human Resource Management) Benchmarking Service, the average time to fill a job vacancy is 36 days. Not only does a long process drive away top performing candidates, it can also be costly to your organization.
With this in mind, here are 5 tips to speed up your hiring process:
Use your internal network. Start by posting the open position in-house and give your employees who may want to make a move or change jobs a chance to apply. You will reduce time by identifying candidates already within your organization who are top performers and already fit the company culture.
Write a clear job description. While this might seem like common sense, many organizations do not clearly specify required competencies i.e. skills, motivations, behaviors, etc. for the job at hand. Every hiring manager needs to take time to put some real thought into creating the job description. An accurate description will help to identify qualified candidates from the start will yield a faster hiring process.
Streamline steps in your hiring process. Eliminate unnecessary screening and multiple rounds of interviewing. In fact, schedule a block of interviewing time and have the required personnel and hiring managers schedule their time within the block. This will avoid having to bring the candidate back for additional interviews.
Utilize technology advances. To accelerate your search process, allow job seekers to use video interviewing to provide a more comprehensive profile of themselves beyond the traditional resume. For hiring managers, this is both efficient and collaborative as well as enables them to gain a truer sense of the individual before inviting them to interview in person.
Use a recruiting firm to help fill those urgent and critical positions. Reputable recruiters find that "needle in the haystack" by having networks and resources in place to find the passive candidate market. In addition, they go far beyond the customary process of finding candidates and typically present 3 to 5 pre-qualified candidates saving you the time of filtering through job boards and piles of resumes.
Implementing a speed in hiring strategy will decrease the cycle time for making a hiring decision and improve your chances of landing your candidate of choice. In addition, you will edge out your competition. You will have already hired your candidate before your competition even has had time to entice them.
Food & Beverage and Foodservice E&S video:
Contact: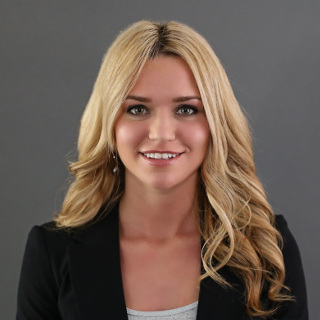 Rachel Makoski
Director of Food & Beverage and Foodservice E&S
rmakoski@directrecruiters.com
440-996-0871
July 12, 2019
Alexa Milkovich recently had the opportunity to ask Ken Kontowicz, VP of Business Development at Topaz Information Systems to discuss the healthcare technology industry, his career, and the goals and new projects coming up for Topaz.
How do you find and retain top talent at Topaz?  
Topaz Information Solutions operates in the healthcare vertical with a large proportion of our business in Arizona.  As a partner of NextGen Healthcare we give preference to trainers and support staff with NextGen experience.  That being said we will hire top talent with experience from vendors other than NextGen Healthcare.
TopazIS is highly focused on organizational chemistry and we spend a great deal of time during the interview process insuring that the candidate meshes well with other members of the team.  As we are competing with large healthcare providers for talent it's important that we be highly competitive on salary, perks and benefits with advancement opportunities.
What are your goals for Topaz over the next few years?
TopazIS recently entered into a partnership with Open Minds, the premier strategic advisory firm in Mental Health business.  Our partnership has TopazIS overseeing the Open Minds Integrated Care Community.  With many Mental Health organizations transitioning into integrated care, our partnership with Open Minds will provide TopazIS a venue for expanding our customer base into new markets.  Arizona has been at the forefront of Integrated Care with Medicaid behavioral health providers and our expertise and reputation is this space was a big part of why Open Minds selected TopazIS over significantly larger vendors.
You've been in the healthcare technology industry for 20 years, what is the most exciting change you've seen take place?
Behavioral Health organizations were late comers to the adoption of Electronic Health Records and other HIT that the medical community had aggressively adopted due to Meaningful Use and other Federal mandates.  What helped speed the adoption of HIT and in particular Electronic Health Records with the medical community were subsidies extended to participating providers.  These Federal subsidies generally were not available to mental health organizations which delayed the adoption and limited the sophistication of the technologies adopted by these organizations.  A transition to value based reimbursement models has forced many health care organizations to adopt sophisticated fully integrated electronic health records, billing systems and analytics that allow for a higher degree of care coordination and population management.
What are the biggest challenges and opportunities you see in healthcare right now?
Unrelenting pressure on the bottom line due to declining reimbursements is forcing a high degree of consolidation.  Organizations that have the capability of adapting to changes in the reimbursement models will not only survive but will find a way to thrive.
What technology trends do you expect to see in the next 5 and 10 years?
Where to start!  For me the technology trends that excite me is how artificial intelligence is beginning to change the face of healthcare particularly around diagnosis.  Robotics would be the other and how it's impacting a variety of specialties including surgical specialties.  I expect both will have a significant impact on healthcare and will ultimately change the role of a physician as we know it.
What advice would you give to up and coming healthcare technology entrepreneurs?
There's a lot of noise in the space with a great deal of innovation but it makes it hard to be noticed and heard.  Find an established partner or health system to pilot your technology and work the kinks out.  Be certain to create a business plan with achievable financial assumptions and bring on an experienced operation, marketing and sales team to help commercialize your technology.
What is the most important quality a leader must have to be successful?
I don't believe there is one single quality that makes a successful leader.  There are many attributes such as having vision, being charismatic, an excellent communicator, being able to delegate and to effectively manage those responsible for executing the leaders vision.
If you could meet anyone from past or present, whom would you choose?
Buddha
What originally led you to pursue a career in healthcare technology?
Many years ago I oversaw a project for a bank I worked at that provided financing for the healthcare community.  That was my entry into healthcare. I was shocked by the lack of IT and computerization and ultimately purchased a small software development company in the healthcare space.
What interesting new projects are on the horizon for you?
We are working closely with the Arizona Medicaid plans and behavioral health providers on an aggressive move into population health and care coordination.  Similar to the dynamics in the medical world a good portion of reimbursements will be tied to quality.  It's simply not possible for organizations without adequate technology to meet the new payor mandates.
Direct Recruiters is proud to announce that they have made Inc Magazine's 2019 Best Workplaces list. Thousands of companies applied to this list, employees were surveyed, and 346 companies were awarded as organizations with the most satisfying environments for their teams. Direct Recruiters was also named a Best Workplace in 2017. View the complete list here.