As a part of DRI's Olympic Summer Series, we are offering you exclusive advice on how to achieve your dream team. Whether you are a manager or a president, we offer you leadership advice to best propel your team into the future. Olympians aren't born, they're trained.  
Training Your "Olympians" 
As a leader, you are only as strong as the weakest member of your team. Your job is to make sure that everyone is in the right place to work towards the whole group's success. By giving them opportunities that can lead to increasing their own capacities, you invest in your team. When you place high value on each individual member and share their contributions openly, bonds deepen, and teams can understand the greater purpose.  
Getting the "Go(a)ld"  
Start with communicating clearly and concisely. Don't expect your team members to just know exactly what you mean. If you have communicated your goals clearly, they will feel more driven to provide it for you. To reach and exceed goals, your team must all be on the same page. By sharing a roadmap for success, all team members can have a clear idea of where exactly they are going. Start by setting SMART goals. Specific, Measurable, Attainable, Results-oriented, and with a Timeframe. By setting goals with these attributes in mind you and your team can deliver results.  
Championing your Team 
Listening leads to Leadership. By appreciating your team members and championing their greatness, you can more easily communicate your goals with your team. Winning teams are developed under leaders who can flex and bend their own personalities around each team member's needs.   
Create and cultivate your team's culture. Whether it comes from leadership or is discussed as a team, creating shared guidelines can ensure a streamlined process for how people will work together. You must commit to this culture. The most important thing for a company to live by is their stated values. When you find people that exemplify your core values, it is easier to promote and reward them.  
August 2, 2021
By Emily Harsh, Account Director - General IT
In today's day and age, most of us are online every day whether it's for work or personal, sending e-mails, browsing the internet, checking social media, using online platforms and more. No matter how much working professionals are immersed in technology, online criminals are finding new ways every day to spam even the most tech-savvy people out there. It is important to be aware of the signs of spam or phishing to keep your personal information protected and secure.  
Below are just a few basic factors to watch out for online that should set off the alarm bells for spam and phishing.  
If you receive an e-mail that seems to be from someone you know, double check the actual e-mail address the message was sent from; it oftentimes will look very generic or not follow company protocols if it is a phisher.

 

Online criminals regularly send messages offering a financial award or another way to entice you to provide your personal information – be wary of this!

 

Check for misspelling of websites, names, etc. 

 

Double check that any attachments or links you receive are from a credible source and do not have an unusual name.

 

Be sure to look for 'https' on the websites you visit. This means the site is encrypted and typically spam sites are not.

 
Here are the steps you can take to make sure you are protecting yourself against online criminals.  
As soon as you identify a message as spam, always report it!

 

When you receive an unexpected attachment, or one that looks unusual, do not open it. Verify with the sender over the phone whether this is a legitimate attachment. 

 

Avoid inputting your info into fake log-in pages; spammers oftentimes create pages that look very similar to common sites in order to steal your info. 

Do not click links from unknown individuals. To be sure, you can hover your mouse over the link to validate where the link is going. Odds are, it will show you that it is not going to a site that you know or can trust. 

 

Use passcodes on your devices, and create strong, unique passwords across your online accounts. 

 
By adhering to these tips and tricks, you are much more likely to know how to spot phishing or spam. By learning to spot them, you can save yourself and your information from being stolen or corrupted. These spammers are meant to trick you so in the end, if you're unsure – just ask! It never hurts to double-check.   

July 22, 2021
By Mike Silverstein, Managing Partner – Healthcare IT & Life Sciences at Direct Recruiters, Inc.
After the upheaval and uncertainty of the pandemic, HIMSS has announced their plans for the 2021 conference both in-person and digitally. Taking place in Las Vegas on August 9th to August 13th, healthcare executives and industry experts will meet as they have for nearly 60 years in this 3-day conference. While HIMSS 2021 will certainly be a different event than it has in the past, our team at Direct Recruiters is looking forward to attending both virtually and in-person to connect with leading healthcare technology professionals.
As we gear up for HIMSS, we put together helpful tips to prepare for a great experience for HIMSS 2021.
Navigating Lingering COVID-19 Questions
As COVID-19 is still impacting budgets, conferences, events, and travel, the decision to attend HIMSS 2021 in-person can't be made as lightly as previous years. For some, the pandemic may have drastically reduced their budgets for travel and conferences, while others are struggling with health and safety fears of attending an in-person event. No matter the situation, there are resources to help ease attendees' minds and give them the reassurance they need to make HIMSS a beneficial experience.
For example, HIMSS now has a Health and Safety Hub that answers questions about the protocols for attendees, exhibitors, and staff on-site at HIMSS. In addition, there are companies coming up with creative solutions for those who are attending the conference this year. In preparation for COVID-induced challenges, Envision Health, a Marketing and PR consulting firm, is helping their growing list of clients and partners navigate uncertainties of this first in-person conference following the aftermath of the pandemic. They developed the Envision Health Collaborative to introduce innovative strategies to reduce cost by offering a variety of packages, and a-la-carte options specifically intended to make the conference more cost effective and productive for small and mid-tier participants. "By pooling resources together, the Envision Health Collaborative is creating a new option to gain the economies of scale necessary to make a major impact for companies who may not have all the resources to get the most out of HIMSS" said Tim Busche, MBA, President and CEO of Envision Health.
Pre-Event Scheduling
Whether attending virtually or in-person, it is important to lay out a game plan for yourself and your team prior to attending HIMSS. Research the schedule for the event including keynote speakers, sessions, and exhibitors to plan out your own personal agenda; noting the must-attend sessions and who you would like to prioritize meeting with. You can even build your schedule on the HIMSS mobile app. Being organized in advance can help you to schedule meet-ups and networking opportunities smoothly prior to arriving in Las Vegas.
Networking Before the Event
It is always helpful to take advantage of social media before, during and after HIMSS. Follow HIMSS social media channels and use the #HIMSS21 hashtag in order to connect with others and stay up to date on any news surrounding the event. Be sure to post any photos and insights using the hashtag to gain traction with other attendees and your network.
Practical Advice
Make sure to wear comfortable shoes if attending in-person, bring business cards and wear your nametag. You will be doing a lot of walking so make sure to prepare for that. In addition, make sure to take notes and stay focused during the event; writing down who you meet, interesting facts, reminders to yourself and more. Staying as engaged as possible during HIMSS is the best way to make the most of your experience.
Whether this is your first time attending HIMSS, or you have gone several years, use these tips to make the most of the opportunity. Enjoy the conference!
July 8, 2021
By Celeste Gable, Marketing Coordinator
Think of personality tests as a sneak peek into the mind of your employees. Discover their work ethic, learning style, approach to conflict, and their workplace hierarchy. While there is no definitive science behind personality tests, it is an interesting, unique way to discover how candidates can be a fit for your company. But not all personality tests are the same, so which one could be beneficial for you to apply to your onboarding process? Discover the 3 most popular personality tests and how you can apply them to your workplace culture.
Myers-Brigg Type Indicator Test
Myers-Brigg classifies people into four different types of psychological classifications based on the 1920s research of Dr. Carl Jung. It categorizes a person as either (1) an Extrovert or an Introvert; (2) Sensing or Intuitive; (3) a Thinker or a Feeler; and (4) Judging or Perceiving. After a series of questions, your personality is coded into a unique combination of 4-letter classification. A short description follows your coded classification that can clue potential employers into how you learn and how you come to conclusions.
Enneagram
The Enneagram test is based on the Enneagram personality theory, which classifies personalities into 9 types: the reformer, the helper, the achiever, the individualist, the investigator, the loyalist, the enthusiast, the challenger, and the peacemaker. This test is helpful to understand how members of a team will work.
Big Five Personality Test
The Big Five Personality Test is a useful tool for discovering and understanding strengths and weaknesses in the workplace. After rating a series of statements about how applicable and true they are to you, you receive a percentage score on all 5 of the personality traits: openness, conscientiousness, extraversion, agreeableness, and neuroticism.
How does this affect your culture?
Through assessments like personality tests, you can examine how your people shape your culture. By utilizing these tests, you can communicate more effectively and minimize conflict. It can also benefit your employees by allowing them to understand who they are and what they need to thrive. However, it is not effective to evaluate potential candidates on only their personality test results. Having candidates take job-related skills assessments, behavioral-based assessments, and leadership skills assessments in addition to the personality tests can more accurately match you with your perfect candidate. DRI partners with organizations like PRADCO, a talent, development and management company who offers assessments to clients, as a part of our retained search model, Direct Retention. Read more about our partnership with PRADCO and their organization through this Thought Leader Interview with PRADCO VP of Consulting Services, James Lundquist.
June 24, 2021
By Celeste Gable, Marketing Coordinator
In an industry that can be perceived both negatively and positively, finding a good recruiter can be a long and stressful process. You want someone that has you and/or your company's best interests in mind, not their own. Below, are 3 red flags to watch out for when working with a recruiter.
Unprepared and Unprofessional
As a candidate or client, engaging with a recruiter who is unprepared and unprofessional is a red flag. As a client, you want someone who is familiar with your company culture and the position you're offering. From a candidate perspective, the recruiter is the first introduction to the client's company. Lack of prior research and knowledge of the industry ruins the recruiting process before it has even begun.
Lack of Testimonials
You know a recruiting company is legitimate if they have a list of testimonials from both clients and candidates singing their praises. Unless the recruiter is new to the industry, satisfied clients and candidates should be willing to give a short review of the recruiter and their process. Be wary of companies who claim to be the best but have nothing to show for it.
"Ghosting"
Beware of recruiting firms that "ghost" after a placement has been made. Recruiters who don't follow-up with either the candidate or the client after the placement has been made is a big red flag. Moving onto the next placement, without having a follow-up with the last client or candidate can leave a bad taste in the mouth. It's almost a guarantee that they won't work with the recruiter again, nor will they be willing to give a testimonial.
What Good Recruiting Firms Do:
The best recruiters collaborate with their clients to create a detailed profile of their business, job opportunity, and dream candidate. Good recruiters are focused on finding the right fit for their client. At DRI, we work closely with our clients to establish a strategy that best highlights the needs of the client. We set goals for them throughout the recruiting process, interview process, placement and onboarding of the candidate.
Reputable recruiting firms have many resources to support their claims of being top-notch companies. DRI is a nine-time winner of the NorthCoast 99 Award, recognized on the Forbes Best Professional Recruiting Firms List for 2021, and we are active members in our community. With a quick visit to our website, you can find all our testimonials of prior and present candidates and clients. Many speak to our attention to detail, industry experience, and clear communication.
Good recruiters keep in contact with the client after the placement has been made. At DRI, we monitor the candidate's progress comparing them to the goals that were outlined at the beginning of the search. We regularly follow-up during the first 12 months following placement. At Direct Recruiters, Inc. we are committed to the success and satisfaction of every single client and candidate.
To learn more about Direct Recruiters, Inc. visit www.directrecuiters.com or connect with us on LinkedIn, Facebook, and Twitter.
April 27, 2021
Direct Recruiters recently had the opportunity to connect with James Lundquist, VP of Consulting Services at PRADCO for a series of Thought Leader Interview questions. He shared insights surrounding hiring and retention in addition to information about PRADCO and the unique services they offer. 
For the past 65 years, PRADCO has helped develop stronger organizations. They are the talent assessment, development, and management company that focuses on learning clients' needs so they can partner with them to make informed decisions that drive their organizational goals and grow their businesses. Direct Recruiters partners with PRADCO as a part of our retained search model in order to provide behavioral assessments to clients searching for key leaders in their organizations. 
Please tell us about yourself and your company, PRADCO.
PRADCO is a consulting firm that provides talent management solutions designed to support our clients throughout the employee lifecycle, from hiring, promoting, coaching, developing, and retaining employees. We have a broad suite of products and services to meet a variety of needs for hiring and development rather than a one-size-fits-all solution. We partner with our clients to understand what their needs are, and then provide customized solutions that will help them develop a stronger organization.
I am Vice President of Consulting Services at PRADCO and work closely with our team to provide the services described above. August will be 10 years that I have been on the PRADCO team, and I have had numerous opportunities to work in all parts of our business. Working at PRADCO has given me the chance to develop as a leader and collaborate with many great people, both internally and externally. I feel fortunate every day that PRADCO took a chance on me when they brought me in and have continued to give me an opportunity to do more.
Briefly describe the process clients and candidates would go through with PRADCO's assessments.
The process depends on the level of assessment chosen by the client. PRADCO's Quick View assessments are simple; they are 15–30-minute online assessments that are easy to administer and produce an automated report with behavioral scores, follow-up questions, and developmental suggestions. Beyond that, our higher-level assessments involve candidates completing a more thorough battery of testing online. In some instances, we interview candidates and ask not only behavior-based questions, but take time to provide feedback on portions of the assessment as well. This level of service includes close collaboration with clients to understand the needs of the role, and the output is a customized report prepared by one of our trained consultants that speaks directly to the strengths and weaknesses most pertinent to the position. View PRADCO's assessments here. 
What are the biggest benefits to conducting assessments for new hires vs. hiring without assessments? Does PRADCO have success metrics and studies to highlight the difference?
There are several benefits to conducting assessments. For one, the more data you have, the better hiring decision your organization can make. In addition to that, the quality of data you obtain through assessments is often better than what comes out of standard interviews. Part of that comes from the fact that PRADCO operates as an objective partner that is simply focused on helping you find the right talent that will fit your organization. When you are part of the organization doing the hiring, there can be numerous competing priorities that can prevent you from remaining as objective as possible, which often results in poor hiring decisions. In addition, our assessments can be used as part of the onboarding process to help new hires get up to speed more quickly, thus providing value throughout the selection process.
We routinely do studies and have a variety of metrics on retention and performance. Often, we will conduct a value analysis after our assessments have been in place to determine what is working and what may need to be adjusted. We typically find that when our clients hire according to the established benchmarks, they are likely to see stronger performance from employees and improved retention. We recently had a client that was struggling to retain new hires at the hourly level. After using our assessments for a year, retention improved by 23%, which saved our client nearly $75,000. In another example, we have a client who used assessments before hiring candidates to go into a year-long training program. We looked at who made it through the training program after our assessments, and out of 200 people that we recommended, 90% graduated. This was a huge success for our client and has numerous implications for the future of how they hire and train employees. Finally, we routinely survey our clients to better understand how they view the assessments and their accuracy in terms of predicting behavior. In our most recent poll, 94% of clients indicated that PRADCO's assessments are highly accurate, along with 93% that reported they are very likely to refer PRADCO's services to someone else.
How did/has the COVID-19 pandemic impacted PRADCO? Has your organization had to pivot or take specific or unique initiatives throughout the pandemic?
Like all organizations, we had to make some adjustments. We were well-suited to go remote which we did swiftly. What has been interesting has been conducting assessments while remote. Now that just about everyone is familiar with videoconferencing platforms, it has been much easier for candidates to use this technology in the interview process. This has been a significant improvement compared to what we did in the past, which often was simply a phone interview. Beyond that, we developed new webinar offerings focused on how to lead remote teams and how to handle the volatility and uncertainty of the pandemic. Those were well received but, otherwise, we didn't have to pivot significantly besides working remotely. As an organization, one of the unexpected benefits has been the level of collaboration we have seen on our team. Whereas in the past we waited and relied on face-to-face meetings, now it is much easier to quickly set up a Microsoft Teams meeting and get everyone together. This has been particularly helpful when it comes to collaboration between our Cleveland and Columbus offices. It no longer feels like two separate offices, but rather like "one PRADCO", and we definitely want to maintain this once the pandemic is over.
Describe PRADCO's service offerings surrounding employee development.
Our service offerings in this space have grown quite a bit in the last several years. Our coaching services utilize a data-driven model to understand strengths and weaknesses and then help participants create a behaviorally based action plan that will yield sustainable behavior change. Often, we are coaching executives to be more well-rounded and effective in their roles. Additionally, we do a lot of work with high-potential leaders to prepare them for future responsibility within their organization. Recently we've developed a much broader suite of learning and development services that are part of our Organizational Development offerings. Our Striving for Excellence: Women in Leadership program has been going since 2010 and continues to be one of our most popular offerings. Another very popular program is our Manager Development program which is designed to help new managers learn the skills needed to be successful and get the most out of their team. Soon we will be launching our Emerging Leaders program which will be a great way for organizations to invest in those individuals that may not be in formal leadership positions but will still benefit from additional development.
Do you have any great client success stories you would like to share?
While we have many great client success stories, some of the best come from individuals I have coached directly. One example that stands out is a GM within a mid-sized manufacturing client that was struggling to turn his business around and deliver the results needed. The outlook was bleak and there was not a lot of confidence from his executive team that things would improve. Starting with our Quick View™ 360 assessment, we helped the leader identify developmental opportunities around driving results, coaching, and accountability. Using PRADCO's guidance, the leader was able to quickly implement more structure within his business which made it much easier to hold people accountable to expectations. By coaching him through difficult performance conversations, he was also able to get the right team in place. After working with him for a year, the business dramatically improved. Not only did his division beat its forecast, but it has also been able to sustain profitable growth over the following year. Just as important, this leader is now more comfortable in his role and gaining much more satisfaction from his work than he was in the past.
What is the best way to retain top-performing employees in your opinion?
The best way to retain top talent is to invest in your people and let them know you value what they bring to the organization. There are a lot of leaders that don't focus much on their employees and view the relationship as more transactional. People are unique and have different needs, and trying to lead them all the same way typically won't work. Many leaders still say to me "I treat everyone the same". While the intent of that is to be fair, it's important for leaders to understand that trying to interact with everyone the same way is not going to work. Instead, spend time with your people and understand what is important to them. Knowing this is the key to unlocking key motivators that will allow you to optimize performance and create a strong working environment where people will want to stay.
What interesting new products or innovations is PRADCO working on?
The two things that come to mind that PRADCO is focusing on are our Engagement Survey and DE & I survey. We have had the engagement survey offering for a while but enhanced it over the last year based on what it measures and what the deliverable looks like. There are a lot of tools out there that can diagnose issues with engagement, but our Engagement Survey goes beyond that by making recommendations for how to improve areas that are low. We now have more flexibility to ask customized questions and to run a year- over-year comparison so that our clients can see the progress that is being made.
Our new DE & I survey is also something I'm excited about. We developed this product to help clients understand how their employees view the organization's efforts as it relates to Diversity, Equity, and Inclusion. After watching social justice issues come to a boiling point in 2020, PRADCO wanted to be part of the solution. Many organizations don't have much insight as to how employees perceive their efforts around DE& I and often simply assume they don't have any issues. Our tool is easy to administer and can help organizations be proactive about efforts they want to make rather than having to be reactive when something goes wrong. If there is a product I want people to use more, it would be the DE & I survey because of all the good that can come from it for our clients and their employees.
The two products mentioned above are aligned with our mission to develop stronger organizations. The strongest organizations will be open to understanding what they're doing well and not doing well as it pertains to engagement and DE & I. Rest assured that employees are thinking about these topics and they're going to expect their employer to take steps to create the best environment possible within which they can thrive.
What is PRADCO's "Why"?
While we all bring a unique "Why" to the team, I can safely say that collectively our "Why" at PRADCO is to be of service and help those we work with be the best versions of themselves. Whether we're helping to ensure that a person is the right fit for a job or coaching a leader through a challenging situation, we want to help. We enjoy getting to know our clients and truly understanding their business so that we can help them meet their goals. Our relationships are important to us and we work hard to ensure that we exceed expectations for our clients as well as the people we develop. I can confidently say that everyone on the PRADCO team embraces this mindset which is why we have been in business for over 65 years and are still going strong.
April 22, 2021
Medical Cannabis Practice Leader, Max Resnik recently interviewed Allison Benedict, Director of Procurement at Copperstate Farms as a part of our Thought Leader Interview series surrounding 420, her role at Copperstate Farms, the company's famous Snowflake cultivation facility and how to break into cannabis. Watch the video below for the full interview.
Max Resnik, Medical Cannabis Practice Leader at Direct Recruiters, had the opportunity to interview Drayten Howell, Founder and CEO at indacut, for a series of questions surrounding how he got his start, the cannabis industry and the expansion and success of his company.
Indacut aims to bring knowledge to the therapeutic benefits cannabis offers consumers. They want to break the stigma surrounding cannabis and give clients a natural and effective remedy. With exclusive selections, friendly staff and quality, lab-tested products, clients receive nothing less than a rewarding experience. Indacut is your premier cannabis delivery service.
Drayten Howell
Founder & CEO
indacut
How do you go from college basketball player to one of the youngest cannabis industry entrepreneurs in America with the launch of indacut?
It has definitely been a rollercoaster of a ride. My mom and I have a close relationship. She supports me 100 percent. It was just her and I growing up. There was a time when things weren't as optimistic, when we lived in a hotel. My dad was in the system, a victim of the drug war.
My freshman year of college, I got a job, and she was livid. "Why would you want to work for somebody? I raised you better, and I raised you to be your own boss. You've seen what I went through," she said. I told her I wanted to leave my scholarship behind, and she was hesitant at first but then it was a no-brainer to her. That stuck with me, so I showed her my business plan and what I wanted, and it was a no-brainer. I am forever blessed. I did my property search from my dorm in college and found a facility from my dorm room. I used the street view on the map, and the hotel we used to live in was behind it. It is humbling because it is a reminder you are one decision away from going back. It's a testament to your goals that you can do anything you put your mind to, no matter the circumstances.
To be fully honest, I was oblivious to what was going on in the cannabis industry. After meetings, I had to read up on regulations for the next 2-3 hours to get caught up. Fake it till you make it. Athletics played a part in the transition. With me being competitive – and it's a competitive market – the discipline athletics instilled in me has made it easy to walk in and go after a plan, execute and get a team around me to help me do that. Since I was able to play point guard and quarterback, the leadership roles transition into being a young CEO, helping my team and getting into these other markets.
How important is your relationship with your mom?
My mom has done 700 deliveries herself. When I trained her, I had to do it in a different way because she has a rare brain disease, but she brings so much to the table when I am away. She does things for us every day and is a big part of my business. We are solely expanding in-house. My mom sold her rental house for us to operate in to start, and we are operating right beside a hotel we were living in. My mom works with me every day. It's pretty easy with her right by my side.
What are some of the biggest challenges you've faced since starting your delivery service?
One is getting people's attention. Marketing strategy is very important, and in the beginning, we didn't have a lot of capital to run typical SEO ads and pay for premium listings. The second challenge was access to banking. It's very hindering when you do enough volume and scale business up (but still can't access capital). We have been able to scale up, so banks are inviting us to open an account with them now. Third is growing pains. I had no mentor. The market is new to everyone and no one is an expert. Dealing with curves and punches the regulators are throwing at us and expecting us to abide by is a challenge. It is both an advantage to us and disadvantage. It keeps operators out who aren't serious.
Is it fair to say the COVID-19 pandemic helped spur your business? If so, what impact did it have?
COVID has been a blessing and curse. We launched in the middle of the pandemic, and then we were deemed essential. We launched on 4/20, and everyone in California was full-go in a stay-at-home order, so that helped us. We capitalized and provided customers with great experience, quality products and we make them feel at home. Especially during hard times, the least we can do is bring some joy to people and bring quality product at a fair price. This is medicine for people and a getaway, and it's at an all-time high with all the uncertainty. We take it seriously and work with our software to create a great customer experience through texts to consumers and communication throughout the process of the delivery. It has set us apart in California right now.
"Why would you want to work for somebody? I raised you better, and I raised you to be your own boss. You've seen what I went through."
Racial disparities in ownership in the cannabis industry are well known. What has this journey been like for you?
I have to prove myself. During this time with Black Lives Matter and the awareness rising, people have given me a chance and I'm able to lock them into our loyalty program because we make them feel like family. I became a consumer of my own business and put how I would want to be treated at the forefront. At the end of the day, everyone is human and all have things they are going through. So, the least we can do is be nice to each other. The disparity in this industry, every city and county has to have some sort of social equity program going through this. I'm working with a social equity applicant in Michigan. One thing I've come to understand is that each program should have their own sets of requirements geared towards social equity applicants, especially as it pertains to capital raises. Only people with money can get into this industry. The playing field needs to be leveled a little, especially for people disproportionately affected by the drug war. There needs to be appropriate changes to benefit the people who put this industry on their back when it wasn't a legal and essential business.
What advice do you have for other Black entrepreneurs?
My advice for black entrepreneurs is keep going. You have to keep going. If you run into a 'no,' you have to break the wall down. It's tough to process, and we aren't used to having to go through this. Keep going, roll with the punches, persevere and you'll reap the benefits.
And what in the industry must change?
Overregulation needs to change. As a delivery service, I should be able to build SOPs and what I want out at a specific time. When there is a high-volume base, the cap on what we can have on a truck is limiting. They also make the hiring process so hard, so we have to wait two weeks to hire someone. No other industry has those holes and handcuffs like we do. We are overtaxed, overregulated and we have no access to banking, but we have to wire money to the bank to pay the state taxes. It's hypocritical. They're doing it because people lobbied.
You have your sights set on Michigan. What plans do you have in The Wolverine State?
I chose Michigan because it's a new, emerging recreational market. Secondly, my buddy went to school in Michigan, and we are ultimately opening a storefront in Big Rapids next to Ferris State University and offering delivery into Grand Rapids. He saw what I was doing in California, and I saw the players in Michigan running the show. I thought I could find my little piece of the pie and bring my skill set from California and offer it to consumers in Michigan. My business partner Marielle Johnson and I talked for a couple of weeks and decided this is something we should do. Mari is my Social Equity Applicant, and his story is amazing. We found a property and got active on the licensing process. Fast forward and now we are about three months from getting our license. We finished pre-qualifications to meet state and local regulations and are about to break ground for construction. We have a great design group for the dispensary. We want it to be free flowing like an Apple store, so we are able to educate the customer. It's important to me because consumers are so dedicated to THC percentage, but the plant is beautiful and provides so many different qualities. I want to push education and interaction within the dispensary so customers can feel comfortable, provide fast checkout and bring some of the California feel to Michigan.
The dispensary will be running deliveries. It will be the same model as California in Michigan. Once they loosen regulations, which I think they will, I'll get a leg up servicing Grand Rapids.
Max Resnik, Medical Cannabis Practice Leader at Direct Recruiters, had the opportunity to interview Chris Joseph, President at WYLD, for a series of Thought Leader Interview questions. The interview includes thoughtful responses surrounding challenges in the cannabis industry, the best ways to break into the space, as well as post-election insights.
Based in Portland, Wyld is Oregon's leading cannabis edible brand. Wyld creates products infused with real-fruit ingredients & flavors that embody the true Pacific Northwest culture.
Chris Joseph
President
WYLD
What are the origins of WYLD? And how were you and your team able to take it from its earliest stages to being dubbed "The Edible That Devoured America" by Forbes?
WYLD started with a simple vision, to create a high quality edible that is consistent and reliable. We noticed a lack of brands that fit that criteria in the market. There were unprofessional looking products that lacked consistency. We knew we could do better and were determined to deliver a brand consumers could trust. Coming from the liquor industry gave us an advantage. We had experience in a highly regulated industry - marketing, sales, and manufacturing. We put together a small team with global ambitions and took over one state at a time. We are big believers in going deep before going wide.
We are disciplined and focused on growing WYLD brand to a point that is bigger than ourselves. This brand stands for much more than a consumer packaged good. We want to use it as a tool and showcase how business should be done. Reinvest in your community, employees, and make a global mark.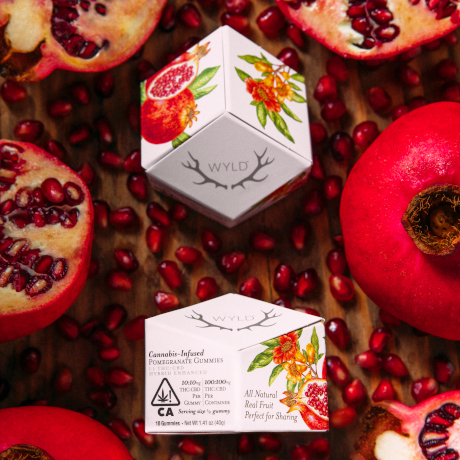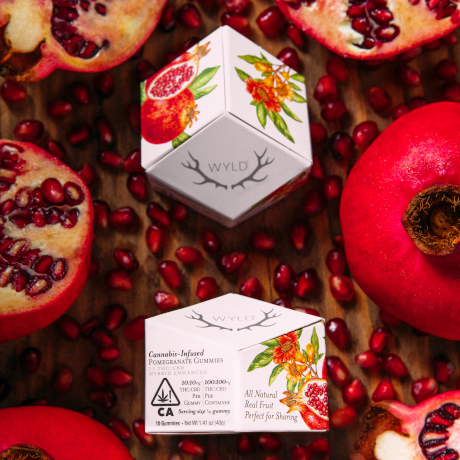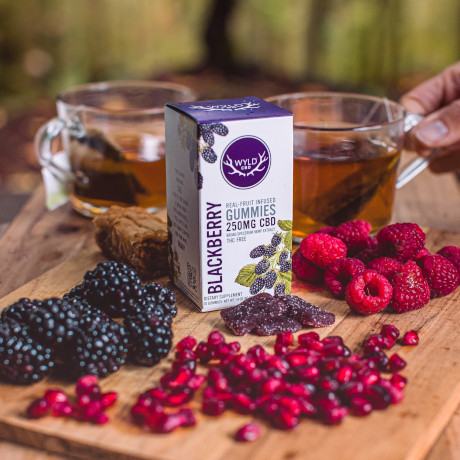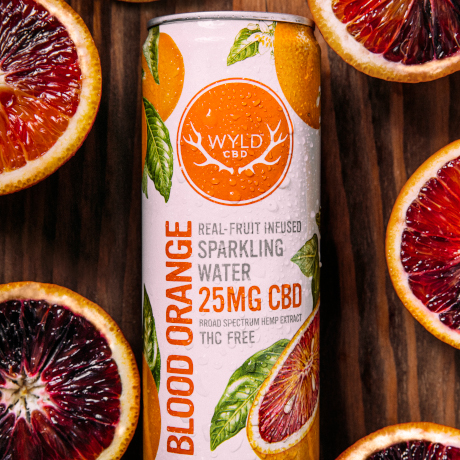 You weren't always in the cannabis space. How did you find your way in?
We started in liquor. I founded a spirits company, Wild Roots, in 2012. It helped coming from a highly regulated and over saturated industry. Being part of an industry that is being legalized for the first time is exciting. It was an opportunity we did not want to slip by. That was one of the main reasons why we started WYLD. That and to create a high quality, consistent edible that consumers could rely on.
How has the COVID-19 pandemic impacted WYLD's company operations?
We were fortunate in that our executive team was already set up to work remotely, which in some ways gave us a head start on work life in a digital world. Of course, we still had and continue to have employees on the production and operations side who need to work in-person at their respective sites. We had to learn how to make adjustments, including developing different production teams to make certain that our operations could continue. For example, we might have Production Team A followed by Production Team B. We've also implemented enhanced cleaning practices and worked to make sure our employees are operating with good habits.
We saw a clean sweep of ballot initiatives on Election Day, as well as a change in administration. What's next for cannabis?
Decriminalizing cannabis. That is what we want most. It is what is right and what should come next for this industry and country. It is long overdue.
What are the biggest hurdles still facing our industry?
Banking and setting up operations in each state. We don't have the same benefits as other companies do in regards to banking and credit. It can be a struggle to balance growth and cash flow. Also, setting up operations in each state, rather than having larger production facilities and fulfillment centers is an added step we are forced to take. Regardless, we find ways to make it work! We understand those are the rules and we follow them and focus on growing our brands the best way we can.
We hear from people every day who want to get into the space. In your opinion, where's the best place for them to start?
Start small and grow from there. I have seen a lot of people invest significantly in the industry just for them to miss. That can be an extremely costly mistake. Build a localized concept that has scalability and continue to grow as the concept is proven. You don't need to create a national / global brand right out the gate.
Also, focus on what consumers would enjoy and what you love doing, not what looks good on a spreadsheet. If you are only focused on spreadsheets it is unlikely you will ever get out of them.
Lastly, sometimes the route with the most resistance, is the one with the most reward. Don't be afraid to be vulnerable and innovate.