July 12, 2019
Alexa Milkovich recently had the opportunity to ask Ken Kontowicz, VP of Business Development at Topaz Information Systems to discuss the healthcare technology industry, his career, and the goals and new projects coming up for Topaz.
How do you find and retain top talent at Topaz?  
Topaz Information Solutions operates in the healthcare vertical with a large proportion of our business in Arizona.  As a partner of NextGen Healthcare we give preference to trainers and support staff with NextGen experience.  That being said we will hire top talent with experience from vendors other than NextGen Healthcare.
TopazIS is highly focused on organizational chemistry and we spend a great deal of time during the interview process insuring that the candidate meshes well with other members of the team.  As we are competing with large healthcare providers for talent it's important that we be highly competitive on salary, perks and benefits with advancement opportunities.
What are your goals for Topaz over the next few years?
TopazIS recently entered into a partnership with Open Minds, the premier strategic advisory firm in Mental Health business.  Our partnership has TopazIS overseeing the Open Minds Integrated Care Community.  With many Mental Health organizations transitioning into integrated care, our partnership with Open Minds will provide TopazIS a venue for expanding our customer base into new markets.  Arizona has been at the forefront of Integrated Care with Medicaid behavioral health providers and our expertise and reputation is this space was a big part of why Open Minds selected TopazIS over significantly larger vendors.
You've been in the healthcare technology industry for 20 years, what is the most exciting change you've seen take place?
Behavioral Health organizations were late comers to the adoption of Electronic Health Records and other HIT that the medical community had aggressively adopted due to Meaningful Use and other Federal mandates.  What helped speed the adoption of HIT and in particular Electronic Health Records with the medical community were subsidies extended to participating providers.  These Federal subsidies generally were not available to mental health organizations which delayed the adoption and limited the sophistication of the technologies adopted by these organizations.  A transition to value based reimbursement models has forced many health care organizations to adopt sophisticated fully integrated electronic health records, billing systems and analytics that allow for a higher degree of care coordination and population management.
What are the biggest challenges and opportunities you see in healthcare right now?
Unrelenting pressure on the bottom line due to declining reimbursements is forcing a high degree of consolidation.  Organizations that have the capability of adapting to changes in the reimbursement models will not only survive but will find a way to thrive.
What technology trends do you expect to see in the next 5 and 10 years?
Where to start!  For me the technology trends that excite me is how artificial intelligence is beginning to change the face of healthcare particularly around diagnosis.  Robotics would be the other and how it's impacting a variety of specialties including surgical specialties.  I expect both will have a significant impact on healthcare and will ultimately change the role of a physician as we know it.
What advice would you give to up and coming healthcare technology entrepreneurs?
There's a lot of noise in the space with a great deal of innovation but it makes it hard to be noticed and heard.  Find an established partner or health system to pilot your technology and work the kinks out.  Be certain to create a business plan with achievable financial assumptions and bring on an experienced operation, marketing and sales team to help commercialize your technology.
What is the most important quality a leader must have to be successful?
I don't believe there is one single quality that makes a successful leader.  There are many attributes such as having vision, being charismatic, an excellent communicator, being able to delegate and to effectively manage those responsible for executing the leaders vision.
If you could meet anyone from past or present, whom would you choose?
Buddha
What originally led you to pursue a career in healthcare technology?
Many years ago I oversaw a project for a bank I worked at that provided financing for the healthcare community.  That was my entry into healthcare. I was shocked by the lack of IT and computerization and ultimately purchased a small software development company in the healthcare space.
What interesting new projects are on the horizon for you?
We are working closely with the Arizona Medicaid plans and behavioral health providers on an aggressive move into population health and care coordination.  Similar to the dynamics in the medical world a good portion of reimbursements will be tied to quality.  It's simply not possible for organizations without adequate technology to meet the new payor mandates.
Direct Recruiters is proud to announce that they have made Inc Magazine's 2019 Best Workplaces list. Thousands of companies applied to this list, employees were surveyed, and 346 companies were awarded as organizations with the most satisfying environments for their teams. Direct Recruiters was also named a Best Workplace in 2017. View the complete list here.
Direct Recruiters, Inc. recruits and places food industry executives, food manufacturing employees, food and beverage sales managers, food production directors, food service professionals, C-Level food processing officers, regional and national food product advertising and marketing managers, food scientists, food quality coordinators, and food safety specialists for food companies in the United States and Canada. To speak with a food industry recruiter, call 440-207-9748 or click here.
On May 17, 2019, Hunt Scanlon shared an article regarding the integration of Direct Recruiters and former sister company, Direct Consulting Associates. Combining to employ over 60 recruiters, this integration will provide project-based professional staffing and consulting support to Direct Recruiters' client base.
Read the article here: https://huntscanlon.com/direct-recruiters-integrates-with-sister-company-direct-consulting-associates/
By David Peterson, Managing Partner of Plastics and Flexible Packaging
You spent time and energy to post the ad, sort through resumes, interview, and run a background check. Before making your final hiring decision, contact your candidate's references to ask a series of qualifying questions.
 A job applicant will cast themself in the best possible light to a potential employer. As a result, resumes and interviews can lack the details employers need to make their final decision. Most candidates are simply wanting to look good rather than concealing information. But reference checks help recruiters ensure they have the most accurate and complete picture of the candidate.
 Speaking with a reference helps you confirm the accuracy of your investigation and fill any gaps in the information you've collected during the interview process. Here are a few questions you should consider asking your candidate's references to help you know whether he or she will be a good fit for your organization.
 1. What is your relation to the candidate?
This may seem like an obvious first question. But it's important to know because a reference's relationship to the candidate will impact the way they respond.
 2. Why did he or she leave your company?
This fact-checking question will help you uncover the true nature of your candidate's departure. Applicants have a tendency to embellish or remove details surrounding the reason they left their previous employer.
 3. Can you provide an example of a time the candidate went above the call of duty?
Specific examples are often more informative than a reference's personal opinion. The answer to this question will reveal what circumstances motivate your potential new employee.
 4. How does the candidate work in a team?
Almost every position will involve at least some amount of teamwork. Whether it's working on a group project or general social situations, it's good to know how the candidate relates to others.
 5. How would you feel working for the candidate?
This question will cause the reference to consider their relationship to the candidate and forces them to provide an unbiased answer. Be sure to phrase the question so that it requires an open-ended response.
 6. Would you rehire this candidate?
If the reference is willing to answer this question honestly, it can be very revealing as explained by Entrepreneur. If the response is no, ask why. It may not necessarily be for negative reasons.
 7. What areas did the candidate need to improve? And how did they respond to criticism?
You want to know both their strengths and weaknesses. Most applicants won't voluntarily provide areas they still need improvement during the interview process. This two-part question not only makes you aware of the candidate's weaknesses but also lets you know how they'll handle future criticism.
 Finish the conversation by asking if there's anything else you should know before hiring this candidate. This final open-ended question gives the reference a chance to explain anything they may have not thought of before.
 When talking with the reference, avoid rushing through the conversation. Give them ample time to respond so they have a chance to recall details and provide accurate information. And be aware of any nonverbal gestures. A reference may avoid giving a negative review of the candidate, but you can gain valuable feedback by paying attention to their gestures and voice inflections.
 Asking these questions when speaking to your candidate's job references will provide insights you may not have discovered otherwise.
By Mike Silverstein, Managing Partner of Healthcare IT & Life Sciences
In spite of modern technology, data breaches remain a pervasive threat to business. With time, security hacks have become more frequent and more severe. To combat this growing threat, corporate America has begun to implement blockchain technology to provide advanced security measures. The healthcare industry is realizing the benefits of blockchain as well.
Facebook, Marriott, and British Airways were a few of the recent victims of catastrophic security hacks. The impact of such breaches can be felt for years and costs the company millions of dollars to repair.
In addition to social media platforms, hotels, and airlines, many hospitals around the country have been impacted by ransomware, misconfigured cloud storage, and phishing emails. No industry has been spared from the damage of security threats.
According to a recent study conducted by IBM and Ponemon Institute, the cost of a data breach in a major company averaged $3.86 million in 2018. But for the healthcare industry, that dollar amount can be even higher. On average, hospitals and medical facilities pay $380 per single compromised patient record, which is 2.5 times the global average when compared to other industries.
Birthdates, social security numbers, and payment history are a few pieces of information included in patient medical records. Given the sensitive nature of patient records, healthcare's privacy practices have remained complex and highly regulated.
As noted by Mayank Pratap in a recent article discussing the opportunities of blockchain technology, maintaining patient information is an important part of providing quality healthcare. However, this has been complicated by federal rules and regulations. "The major issue in providing quality healthcare services is the gap between providers and payers. The dependency of middlemen in the supply chain makes it even worse," said Pratap.
The current healthcare systems manage patient data in an outdated, uncentralized method. It causes information to be inaccessible and inconvenient to providers requiring the information. Frequently the lack of an efficient data management system prevents medical facilities from providing high-quality services.
Beyond privacy and security, outdated systems make it difficult for the doctor to diagnose and create a barrier for clinical trial reporting. Nearly half of clinical trials in the U.S. are unreported and up to 40% of healthcare provider data records are filled out with errors or misleading information. Clearly, these results reveal the need for improvement.
Blockchain has recently been introduced as a suitable solution. Using a centralized ledger that can be accessed by those requiring the information provides convenience and security. Blockchain was originally developed in 2008 as a core component of the digital currency, 'bitcoin.' Those outside of the digital currency space may be skeptical of how the technology could provide benefit to hospitals. However, the benefits of blockchain can be applied to any chronological record. At its core, blockchain is a "database that is shared, replicated, and synchronized among the members of a decentralized network." The distributed ledger records the transactions of the members within the network.
5 ways blockchain can benefit the medical industry
So, what improvements can healthcare facilities attain from a distributed ledger? Let's discuss 5 ways blockchain can benefit the medical industry.
1. Secure patient records

In a recent Forbes article, Jack Liu, CEO of ALLIVE, discussed using blockchain as a way to efficiently maintain secure records. "If patient records are recorded and stored in a blockchain-based system, they are secure and unalterable. Patients can grant permission to healthcare providers to access those records and to package new records into blocks that will become part of a permanent history of that patient."
Blockchain eliminates the security threats that exist with traditional record keeping. Records entered into a blockchain are not held locally and therefore prevent many of the data thefts.
2. Accurate patient records
Human error along with many other factors can lead to mismatched or duplicated records. But with the centralized ledger provided by blockchain, all data is tracked to a single longitudinal record. Each patient's record is attached to one unique patient identification.
Beyond making the job of record keeping more efficient, this allows the providers to deliver improved care. A longitudinal record allows the medical staff to compile lab results, treatments, and other pertinent medical histories.
3. Improved supply chain management

Managing a medical facility's physical product supply can be a logistical burden. Blockchain improves the supply chain management by monitoring an organization's product supply. It helps healthcare facilities track cycles, detect delays, prevent waste, and even manage supplier contracts.
4. Reduction of insurance fraud

Insurance fraud is a major concern in healthcare. Healthcare fraud costs the U.S. $68 billion annually. One of the unfortunate results is increased healthcare insurance costs.
Blockchain allows claims to be automatically verified where the network agrees upon the way a contract is executed. The validation-based exchange of blockchain results in fewer errors and less fraud.
According to Jack Liu, "A blockchain environment can eliminate a large portion of this fraud when providers and patients must enter their information and data to be verified, recorded and stored and health insurance companies must have access to that data."
5. Improved data collection of clinical trials

It takes 12 years, on average, for a drug to receive approval. The research is often conducted in decentralized means making the data collection difficult.
Clinical trials are another area of healthcare that would benefit from blockchain. "Blockchain would mean that results of clinical trials can be securely consolidated and efficacy demonstrated," Liu said.
Blockchain provides many obvious benefits to healthcare. But with any innovation, there will be resistance before widespread adoption. If the previously mentioned benefits are any indication, we could see blockchain changing the healthcare industry in the next few years.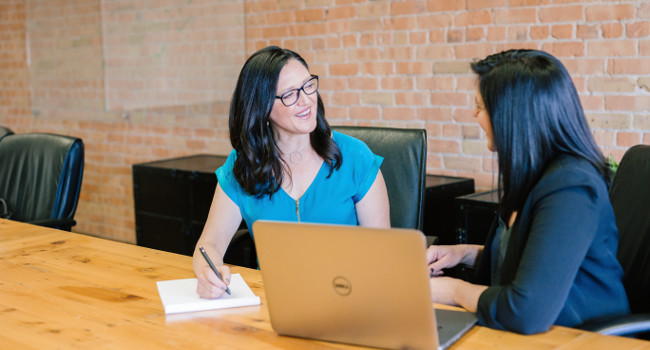 By Rachel Makoski, Director of Food & Beverage Processing and Foodservice E&S
Finding a great culture fit for the organization has become a critical factor in the hiring process. Studies have shown employees who fit the company culture increase employee engagement and add value as individual contributors as well as team players. As we all know, engaged employees also are more likely to stay at the company. Gallup's State of the American Workplace Report stated that highly engaged business units achieve 59% less turnover.
Many companies, including some in the food and beverage industries, look for culture fits over someone with skills for the job, because skills can be taught, and culture fit cannot.
Organizations have gotten creative over the years to measure culture fit. While standard methods used still apply including performance-based interviews, fit testing, and social media networks, there are unconventional methods to assess a job candidate's cultural suitability that should be considered.
Some companies have tried an interesting technique; after initial phone interviews, candidates are invited to spend about a half of a day working alongside the team. This experience can show both the hiring manager and the candidate how he or she will fit into the culture. While this may not be possible for every company to attempt, it is important to make the process human and collaborative, introducing the candidate to his or her potential team or taking candidates to coffee or lunch. According to the Wall Street Journal, some employers are even asking potential employees to take jogs or lift weights with them during job interviews.
Zappos, an online shoe and clothing shop based in Las Vegas has been known to use unconventional interview techniques to measure for culture fit. For example, they do what they call 'social testing,' which is the process of candidates meeting with multiple Zappos employees, typically at a department or company event. In addition, Zappos hiring managers make it a point to ask the candidate's shuttle driver from the airport, receptionist, or personal assistant how he or she was treated to determine whether or not he or she should be hired. Lastly, Zappos is known to offer $3,000 to new employees to leave the company. Why? Because candidates who are willing to take that offer are quickly identified as a bad hire for Zappos anyway.
Another common method is to ask interview questions that are out of the 'norm.' For example, "If you were an animal, what kind would you be, and why?" or a brain teaser, such as 'What would you do if you found a penguin in the freezer?" and "If I walk by your desk at 5:30 PM, what will I see?" These questions are meant to test candidates' ability to think on their feet and take a glimpse into whether a candidate will fit into the organization or not.
What these companies are showing us is how important hiring for culture fit really is. While skills to get the job done are important, finding candidates who are a culture fit for your organization is vital. Companies who focus on building a team that is strongly engaged will positively affect the organization and success will follow.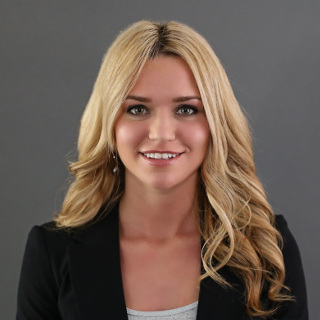 Rachel Makoski
Director of Food and Beverage Processing and Foodservice E&S
440-996-0871
rmakoski@directrecruiters.com
Success doesn't rely on luck. Success begins when developing a successful mindset. This mindset, in turn, builds character and ultimately creates success.
There are 7 things that successful people have in common.  Not to worry if you don't have all seven. They can be learned from mentors or positive role models who can share tips on their habits and behaviors that brought them success.
They are dreamers. Successful people dream big and don't put boundaries on how far they can reach. They will do one thing each day that puts them closer to reaching their goals. However, they dream with a plan because without a plan, a dream is just a wish.
They are willing to fail. Success doesn't come easy and professionals are bound to fail along the way. Rather than staying down, Successful people pick themselves back up and learn from their failures and use them as stepping stones to success.
They invest in themselves. Successful people invest their time and money towards bettering themselves. They strive to learn a new skill or improve their current ones. They realize that without knowledge, they don't have power and without power, they cannot reach the next level.
They network and connect with others. Successful people network with like-minded individuals. They seek out people with similar goals and who bring out the very best in them. They will join associations and attend events to stay connected.
They take action. Successful people take immediate action and have excellent decision-making skills. They don't wait for things to happen but make things happen and do it without looking back or having regrets.
They embrace change. Successful people don't fear or resist change, they embrace it. With the world moving at warp speed and technology rapidly changing, they adapt and realize that change is inevitable.
They see the bigger picture. Successful people never stop moving forward. They knock down any brick walls in their way. They also know that the problems they are facing today probably won't matter next week or in the long run. They are unstoppable.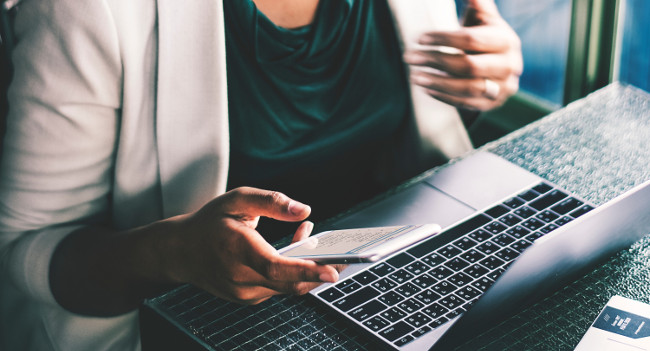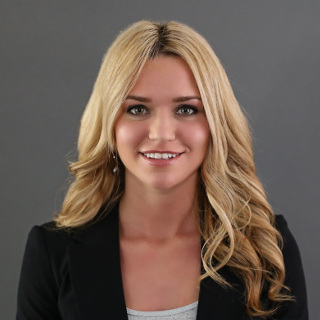 By Rachel Makoski, Director of Food Processing and Foodservice Equipment and Supplies
Nearly 75% of millennials expect flexible working conditions. And 68% of recent graduates say that being able to work remotely will impact their decision to accept a position.
Applicants come with a new set of priorities. They expect more than a paycheck and solid benefits. The shift in philosophy has forced companies to implement flexible working conditions.
However, adopting these changes can be difficult for Food & Beverage and manufacturing companies. The pressure has caused concern for many leaders. But to implement a successful work from home program, an organization needs be aware of the benefits and the obstacles they may encounter.
Know the obstacles
Before your organization begins to provide flexible working conditions, there are potential obstacles you should be aware of.
First, don't assume every employee wants to work remotely. It may sound appealing to roll out of bed and shuffle to your computer in your slippers each morning. But you may discover this is not the general consensus among your staff. Many employees still enjoy the social interaction provided by a traditional office setting.
And don't assume every employee is cut out for it. Some people thrive within traditional settings. Removing the stability of an office environment could be detrimental for some. Managers are often your best resource to know whether remote accommodations will work. Typically, they know their team better than upper management.
Technology will play an important role in establishing a successful work from home program. The last thing any company wants is for an employee to become an island. Implementing the appropriate technology to maintain communication will be important.
Aspects of company culture that came naturally before may become difficult to maintain. Consider how you will maintain comradery while your team is still under one roof.
Consider the benefits
It's understandable to have reservations about a work from home program. But the cost savings alone can make it a no-brainer. Studies have shown than an employer can save $10,000 per employee each year by allowing employees to work remotely.
In addition to the cost savings, it gives you access to a larger talent pool. Facilitating employees working from home will allow you to attract employees who would be unwilling to relocate.
5 steps to implementing a work from home program
When your organization is ready to implement the program, there are five steps to consider.
1. Test it
There are plenty of companies to analyze to know whether your organization can accommodate remote working conditions. Analyzing similar companies who have tried it before may provide your answer. But no matter how well you plan, you'll encounter unforeseen obstacles.
Before you dive in completely, identify a couple employees who would be willing to test it out. There initial feedback will allow you to prepare a full roll out.
2. Have a timeline
From the initial trial period to complete implementation there will be details you'll need to work through. But you should develop a timeline. This will keep the plan on track and also answer the questions that will arise: "When can I work from home?"
3. Work out the details
Allowing your employees to work from home will require new protocols. You might discover it's not as simple as providing a laptop and access to your company server.
Teams working in different parts of the country will have to rely on different applications to provide seamless communication. Maintaining clear communication between employees will be important.
As you work through the details, be sure to protect your company culture. It can suffer if regular events aren't scheduled. There won't be any more water cooler talk amongst a remote workforce. Foster communication through regular company outings or retreats. And if geography isn't a limitation, consider Friday happy hour or midweek yoga sessions.
4. Determine times of availability
A simple method to maintaining communication is establishing availability. There should be an expectation among employees as to when they will be available.
As an organization you can choose whether those hours are the same for everyone and if the hours need to be static throughout the week. Depending upon the organization's flexibility, you may decide to allow employees to choose their appropriate hours. But whether those are traditional hours or flexible, the rest of the organization should be aware.
5. Identify which jobs can work remotely
Unfortunately for some, not all jobs can be done remotely. Some positions are just more suitable for an office setting. Define what roles will be available for remote work to set the expectation.
Summary
There's different factors to consider when implementing a work from home program. If your company decides to provide remote working conditions consider these five steps to ensure it works for both the company and the employees.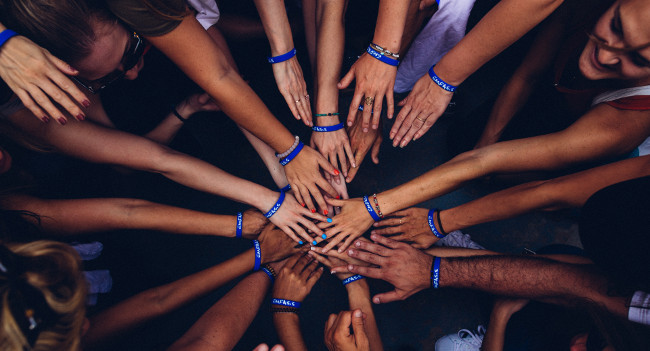 #GivingTuesday is known globally as the day of giving fueled by the power of social media and collaboration. It is celebrated each Tuesday after Thanksgiving in the US, and focuses on kicking off the charitable season. As companies are looking to wrap up their end of year and get a jump on their first quarter of hiring, they are also looking for ways to differentiate themselves from their competition. And with today being #GivingTuesday, now is a great time for organizations to take a look at their social responsibility and the ways in which they are giving back to the community.
There are countless ways to give back, build social responsibility, and in turn, boost your company culture in your organization. Whether it is monetary donations, volunteering, or participating in charitable events, companies can make a huge impact in their communities. Here at Direct Recruiters, we do our best to give back in the community and believe it positively impacts our company culture. For example, each year we participate in Race for the Place, a benefit held by the Gathering Place, a Northeast Ohio organization that provides programs and services free of charge for individuals touched by cancer. In addition, we work to fill boxes full of toys to donate to the Leprechaun Foundation, a charity that gives toys to children in Cleveland area hospitals.
When job candidates are looking for a new job, they take into consideration numerous factors. They want to make sure that they are making a move to a reputable company that is respected in the community. Organizations that are socially responsible are more attractive to potential future employees. If a company is building good relationships in the community, that jobseeker is going to hear good things about the company. If employees feel good about their company and enjoy working for a good organization, those feelings are going to show to others in the industry as well.
Another benefit of doing charitable events is bringing your organization together. What makes a company great to work for is employee morale. As a company, you want your employees to feel great about where they work. You build strong connections with your employees when you go beyond your normal work day. Increasing morale increases overall productivity. You want to differentiate yourself in the market and this is one way to achieve that. Being unique keeps employees and customers loyal to your company.
Social responsible companies have a competitive edge over those that are not.
Getting out in the community also helps for networking. You might be standing next to someone at a soup kitchen that could add value to your organization and vice versa. Meeting people in your local area will help get the name of your company known and you can help others that you meet along the way.
So, on #GivingTuesday, take a second to think about what your company can do to get out and lend an extra hand. There is always something to be done and people are always looking for help.