December 7, 2017
By Mike Silverstein, Managing Partner of Healthcare IT and Life Sciences
What's in store for 2018 when it comes to Healthcare IT issues and talent? Here are 7 hot topics and talent trends that will help to shape the workforce in the New Year:
Blockchain Innovation in Healthcare & Life Sciences. While Blockchain is not new to other industries such as finance or supply chain, technologists within healthcare now see it as a way to allow people to always have access to their healthcare records and have that data anchored, encrypted, and protected. This innovative technology is also helpful in streamlining processes, lowering operational costs, eliminating duplication of work and generating new ways to integrate in a sharing-based economy. In Life Sciences, Blockchain is also making inroads for clinical trials.
According to Deloitte, the healthcare industry is planning the most aggressive deployments of blockchain, with 35 percent of health and life sciences planning to deploy by 2018. Deloitte found that 28 percent of respondents across all industries said they'd already invested $5 million or more, while 10 percent have invested $10 million or more. Certified Blockchain Professionals will be in high-demand.
People Analytics Widely Adopted.
As more Millennials become managers, they are creating employee dashboards such as Microsoft's MyAnalytics for employees to help them better understand how their time is being spent on daily tasks, in meetings, on projects, and to measure their progress towards achieving company goals and initiatives. Ultimately, people analytics is meant to help managers and executives make decisions about their workforce.
Hospitals Building Own Apps to Transform Personalized Care.
Precision medicine by creating apps is an emerging approach for disease treatment and prevention that takes into account individual variability in genes, environment, and lifestyle for each person. In other words, it's personalized care. Hospitals such as Beth Israel Deaconess and Providence St. Joseph Health are building their own apps to transform the future of personalized care. As more hospitals build apps, HIT Programmers will be greater demand.
Cybersecurity Talent Wanted.
If you're a data analyst or cybersecurity specialist, hospitals and other healthcare facilities are probably actively pursuing you. Healthcare hiring is picking up due to the lack of hospital security measures being taken. Data breaches of healthcare systems have increased by about 23 percent since 2015. Weak points including electronic medical record systems as well as the current adoption of wearable technology for patients and clients need to be addressed immediately. While the crisis in cybersecurity grows, so does the staffing need. According to the Journal of AHIMA, researchers found a significant spike in job postings demanding health IT data security certifications alongside the advanced informatics competencies and IT infrastructure skills required to manage health information in the modern digital environment.
Increased Demand for Telemedicine.
A recent report from Grand View Research, states that the telemedicine market is expected to top $113 billion by 2025, with a growth rate of 18 percent.  The increased demand for self-care and remote monitoring, are significant factors driving telehealth growth.  Plus, there will be financial benefits for providers who offer it.  Some new policy changes in Washington are opening big opportunities for hospitals and health systems to drive more revenue from virtual care.
This means that HIT professionals will play an even bigger role when it comes to developing telemedicine services. By helping to create the telehealth infrastructure, HIT professionals can help make telemedicine profitable and a permanent fixture in healthcare delivery. 

Candidate-Driven Job Market Continues.
For most industries across the US, we're expecting the candidate-driven job market to continue and the Healthcare IT Industry is no exception. For HIT job seekers, this is great news. It means they have the power to be very selective regarding job opportunities and employers.  For employers, this means it's high time to review your current talent acquisition strategies. Employers need to prioritize the way they source candidates, the experience those candidates have, and the offers they eventually make.

AI Represents Transformation in Healthcare.
The adoption of AI in healthcare is on the rise and solving a variety of challenges for patients, hospitals, and the overall healthcare industry.  With big data and technical capabilities, we've gotten to the point where new products will be created that begin to make a difference. Scientists will soon get the opportunity to prevent certain diseases, like cancer. With AI, we're already seeing more intelligent prostheses and when AI is combined with robotics, they create personal healthcare assistants such as virtual nurses in smartphones and the ability to place a call for help in emergencies.
Across all industries including healthcare, AI is expected to create 2.3 million by 2020, according to a recent report from Gartner. Skills needed: knowledge of automation, robotics and the use of sophisticated computer software and programs. Candidates interested in pursuing jobs in this field require specific education based on foundations of math, technology, logic, and engineering. Written and verbal communication skills are also important to convey how AI tools and services are effectively employed within industry settings.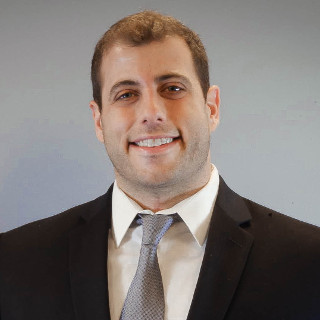 Mike Silverstein
Managing Partner of Healthcare IT and Life Sciences
440-996-0594
msilverstein@directrecruiters.com
Cybersecurity professionals are in high-demand for all industries and job openings are growing at a rapid pace. In fact, according to Forbes.com, the cybersecurity industry will grow from $75 billion in 2015 to an estimated $170 billion by 2020. In addition, the demand for the cybersecurity workforce is expected to rise to 6 million by 2019.
With cyberattacks becoming more common in the last two years especially in manufacturing, healthcare, retail, finance and government, executives and hiring managers are in the hunt for skilled cybersecurity professionals. However, the current demand outstrips supply. The good news is that this could change in the next couple of years as more colleges are now offering degrees in cybersecurity. In addition, many new options exist for current professionals to augment their skill sets, including certificates from technical training companies.
A career in this IT sector can mean a six-figure salary, job security, excellent benefits, and upward mobility. Jobs that require cybersecurity know-how will usually have a range of titles and the following median salaries:
Chief Security Officer:  $225,000
Lead Software Security Engineer:  $233,300
Global Information Security Director:  $200,000
Chief Information Security Officer: 192,500
Cybersecurity Engineer: 170,000
Cybersecurity Lead: 175,000
Security/IT Director:  $178,000
Security Consultant  $198,000
Application Security Manager: $165,000
Security Analyst:  $ 89,000
*Median Salaries from Forbes.com, April 2016
Additionally, to be considered for a position, there are a number of core skills needed by everyone entering the cybersecurity workforce including:
– Communication Skills
– Knowledge of Scripts & Programming Tools
– Ability to Work in a Team Environment
– Ability to Assess Client's Security Needs
– Working Knowledge of Malicious Codes
– Ability to Recognize Intruder Techniques
– Working knowledge of Common Network Protocols
Cybersecurity will continue to be a major concern for executives and hiring managers in 2017 due to the number of increasing cyber threats that recently resulted in a record number of patient records compromised, retail chains extorted financially and manufacturing operations disrupted.  With that in mind, there's no better time to enter the cybersecurity field since you will be among the most sought after professionals in the tech sector.
October 5, 2016
Technology has become a driving force across all industries, making the need for IT talent at an all-time high.  As companies work to fill high tech positions, they are faced with the challenge of offering the right compensation packages to entice these individuals or risk losing them to competitors. That's why we're seeing companies up the ante and boost salaries as a way to draw-in IT candidates with the right tech minds and experience.
A recent Wall Street Journal article tells how one well-known company found out that investing in tech talent has become a necessity.  In 2012, GE was not interested in paying high dollars to attract engineers to their new software division.  As a result, they were losing tech talent to Apple, Inc. and Cisco Systems, Inc.  Today, four years later, GE's thinking has changed. They now offer base pay bonuses and equity to software talent to compete with Silicon Valley companies such as Facebook and Google.
There are a variety of high-demand IT positions that are driving up salaries and compensation.  Based on surveys these are the top 8 (salaries are national median incomes): Network Security/Cybersecurity Analyst $103,677, Senior Software Engineer $97,355, IT Project Manager $84,118, Software Engineer $81,397, IT Consultant $75,009, Software Developer $70,173, Network Engineer $69,956, and Systems Administrator $60,905.
However, with the high-demand for tech talent, Software Developers can earn top dollar, even more than the national median income, just out of college.  In fact, according to the Boston Globe, recent software college grads can earn around $90,000 in Massachusetts. Other hotbeds for IT job growth and high salaries are: California, Texas, Florida, New York, and most recently, Colorado.  In addition, these same candidates are also getting as many as 20 recruiting phone calls a day and the promise of a 20-25% bump in salary.
While the need for IT talent is at an all-time high, there's a real shortage of qualified IT staff in all industries. Colleges and universities have stepped up and started diversifying their technology degrees to include more specialized fields, but it isn't an instant fix by any means. And since many CIO's intend to expand their technology plans in Q4 of 2016 and throughout 2017, we will continue to see lucrative salaries for IT professionals.
April 15, 2016
Internet of Things (IOT) is emerging as the next technology mega-trend across the entire business spectrum. The IoT is the network of physical objects or "things" embedded with electronics, software, sensors and network connectivity, which enables these objects to collect and exchange data. While IoT has been in the industry for several years, we will witness more things being connected to the Internet every day. According to Gartner, the IoT installed base will grow to 26 billion units by 2020.
The wide range of IoT uses will be sold into various markets such as medical device, factory automation sensors, industrial robotics, sensor motes for increased agricultural yield, automotive sensors, and infrastructure integrity monitoring systems for diverse areas, such as road and railway transportation, water distribution and electrical transmission.
With the IoT revolution, the demand for new positions and skills required to build the IoT is skyrocketing. The rush for talent includes a high demand for software developers, software engineers, hardware engineers, solutions architects, cloud architects, integration architects, information security analysts, computer systems engineers, cloud and product engineers, and commercial and industrial designers.
In addition, exactly what skills are needed? Hiring managers for IoT positions are looking for excellent communication skills, creativity, big data knowledge, security knowledge, artificial intelligence knowledge, and the ability to collaborate with people in different industries.
With the increasing Internet of Things technologies and jobs, there are also new ways for students or professionals to gain the skillsets needed for IoT industries.  Select universities such as the Global University of Engineering, Santa Clara, California has bachelor's degree programs in IoT and UC Berkeley and Carnegie Mellon University have introduced Master's programs related to data science.  Additionally, MIT offers an online IoT course and University of Wisconsin-Madison has an Internet of Things Lab dedicated to students in order to learn, research, and experiment with IoT technologies.
Not only are there opportunities for students to become IoT proficient, but companies are also finding ways to keep employees trained and up to speed with the Internet of Things.  General Electric, for example, opened a software center in 2011 to train data specialist to consult on company Internet project and Cisco is revising its IT and OT training in light of IoT.
The Internet of Things has been called the next Industrial Revolution. Businesses will be the top adopter of IoT solutions with 95% of CEO's saying that their organizations will be involved in IoT someway over the next 3 years.  Such rapid adoption and growth requires the right talent with the right skill sets. Therefore, the talent rush is on.
Categorized:

Hiring Manager Advice, Industry Trends

Tagged:

agriculture, could architects, Cybersecurity, Direct Recruiters, DRI, factory automation, hardware engineers, Inc., industrial designers, integration architects, Internet of Things, IOT, IT security, logistics, medical device, robotics, sensors, software developers, software engineers, solutions architects
March 30, 2016
By Brad Katz, Cybersecurity Practice Leader
As a healthcare IT recruiter for Direct Recruiters, Inc., I look to identify the next growing markets in the healthcare IT space. As a result, I have been appointed by our senior management team to expand our current cybersecurity practice area as the demand for security provisions skyrockets. In fact, the global healthcare cybersecurity market is expected to exceed $170 billion by 2022.
That's why at HIMSS 2016, I was most excited to meet and speak with key players in the cybersecurity industry in order to learn more about their company's ground-breaking products and services.  Here are 10 organizations that impressed me:                                                                      
Cylance– Headquartered in Irvine, California, Cylance is redefining next generation endpoint threat software. They are revolutionizing cybersecurity with products and services that proactively prevent, rather than reactively detect, the execution of advanced persistent threats and malware. Their software is built to protect and keep threats out. They are very innovative in the cybersecurity space and making a big push into healthcare since attackers can now more easily gain access to systems and put patient health and personal information at risk. No other industry is hit harder by cyberattacks than healthcare.
Forcepoint– A joint venture of the Raytheon Company and Vista Equity Partners, Forcepoint safeguards against internal threats and outside attacks.  They offer industry-leading security healthcare solutions to protect a healthcare facility's reputation and earn patients' trust while enabling healthcare professionals to access patient data wherever and whenever they need it to provide the best care. Forcepoint helps simplify compliance while improving decision making and streamlining security. Forcepoint brings a new approach to security by safeguarding users, data, and networks. Forcepoint is based in Austin, Texas with worldwide sales, service, security laboratories and product development.
ESET– With over 25 years of experience in the security space, ESET has grown into a global brand with over 100 million users in 180 countries.  They base their approach on multiple layers of protection. They have many products that predict (cloud malware protection system, reputation and cache), prevent (exploit blocker, network attack protection), detect (DNA signatures, advanced memory scanner, botnet protection) and Respond (responding to malware).
SAS-SAS is making big headlines in healthcare cybersecurity not only in the US but also in Europe. Their cyber analytics solutions like the new SAS Cybersecurity can help prevent the theft of personally identifiable information (PII). If hackers have the PII, fraud-fighting software can spot suspicious claims and prevent the payments from ever being made. In addition, SAS helps to improve patient outcomes with analytics software and big data solutions that address readmissions, health outcomes and patient safety. SAS identifies potential issues before they become a reality by analyzing diverse data sources to predict and medically investigate patient safety signals.
Intel- The healthcare space has become a big focus for Intel. According to Intel's data and research, avoiding breaches and associated business impacts are top priority and security concerns across healthcare organizations. Per Intel, healthcare security is all about survival. They can quickly assess breach security, establish maturity level relative to the healthcare industry all while creating an action plan to improve a security breach, reduce risk and enable adoption of beneficial new technologies to improve care.
DB Networks-Founded in 2009 and headquartered in San Diego, California, DB Networks is the industry's first signature-less database cybersecurity. Their product was launched in 2013. They have pioneered database cybersecurity through intelligent sensors and turn-key appliances. The company was awarded a patent for their novel approach to database protocol information extraction. DB Networks next generation technology is based on database infrastructure sensors, deep protocol extraction, machine learning, and behavioral analysis. DB Networks database cybersecurity products are effective against both perimeter breaches and breaches resulting from an insider threat. This is a very innovative company that has made a fantastic footprint in the space.
SecureAuth– SecureAuth is the leader in adaptive access control solutions, empowering organizations to determine identities with confidence. They offer solutions in single sign-on and user self-service tools in a unified platform, allowing strong identity security with minimal user disruption. This team has many big named accounts such as HBO, Southwest Airlines, General Mills, Dillards, EA, Qualcomm, Tickmaster, Big Lots, Methodist, Grainger, Western Union, etc.
OpenSky Corp.-OpenSky provides security services to help organizations design, implement, operate, manage, assess, and improve their cybersecurity programs.  OpenSky has successfully delivered hundreds of security projects across diverse industries including healthcare. They are known for their HIPAA compliance and privacy assessments as well their medical device security assessments. OpenSky's engagement managers confirm at every juncture that their clients' goals are being achieved. OpenSky provides exceptional IT consulting and assessment services in a business model that ensures high quality deliverables.
Coalfire– Started in 2001 with a simple idea – cyber threats are increasing, compliance mandates are getting more complicated, and a well-designed cyber risk management program is needed. They have been rethinking risk management and compliance ever since. Coalfire helps organizations comply with global financial, government, industry and healthcare mandates while helping build the IT infrastructure and security systems that will protect their business from security breaches and data theft. The company is a leading provider of IT advisory services for security in retail, payments, healthcare, financial services, higher education, hospitality, government and utilities.
Carbon Black Enterprise Response-Carbon Black Enterprise Response helps protect healthcare providers and patients with advanced endpoint security. They understand that healthcare providers, insurers, patients, and executives expect access to sensitive information, business systems, and specialized applications anytime, anywhere and on any device. Carbon Black Enterprise Response is the most complete endpoint detection and response solution available to security teams who want single platform for hunting threats, disrupting adversary behavior and changing the economics of security operations. Carbon Black leads a new era of endpoint security by enabling organizations to disrupt advanced attacks, deploy the best prevention strategies, and leverage their expertise to shift the balance of power back to security teams.
Healthcare cybersecurity is no doubt on a fast trajectory due to the many factors at risk: patient intrusion, intellectual property thefts, confidentialities of business, loss and damage of electronic health records of patients, medical identity fraud, and more.
The companies mentioned above are helping drive change by delivering innovative and revolutionary security measures to reduce vulnerabilities.  They are no doubt key players operating in the healthcare cybersecurity space.
For more information or if I can help you with any of your current or upcoming cybersecurity talent needs, please contact me at 440-996-0580 or bkatz@directrecruiters.com.
January 6, 2016
What jobs will be hot in 2016? Which occupations are going to increase in demand and are worth your time and investment? These are the questions you should be asking yourself if you're selecting a college or switching careers.  Here are 6 jobs that have great potential and are worth considering:
Chief Risk Officer (CRO): If your company doesn't already have a CRO, chances are they will soon. Recent massive security lapses have left companies vulnerable. In addition, the ever-expanding convergence of web, cloud, social, and mobile technology makes possible breaches of information even greater.  Therefore, cybersecurity has become a top priority for company leaders and hiring managers find themselves on a mission to locate and land CRO's. Typically, CRO's are concerned with assessing and mitigating significant competitive, regulatory and technological risks across the enterprise. The average CRO has a post-graduate degree and 10 to 20 years of business-related experience, usually in economics, accounting, or legal affairs.
Software Application Developers: Considered as the brains behind new technologies, Software Application Developers are credited for creating technological advances that you now can't live without including social media, a plethora of apps, and checking your bank balance using your phone. In fact, software surrounds us every minute of our lives and that's why software application developers are in high demand. In addition, the ongoing revolution in the mobile device industry guarantees stable growth in this specialty and The Bureau of Labor Statistics projects this job is going to experience a 23% growth in the next 10 years. For this job, a bachelor's degree in computer science is preferred but a rock star coder with or without a degree is very desirable.
Registered Nurses (RNs): The Bureau of Labor Statistics reports that RNs are growing in demand and the job market for them is rapidly expanding. In fact, RNs are one of the fastest growing occupations with an increase of 26% projected through 2020. This means a whopping 3.45 million jobs.  Additionally, the demand for traveling nurses hit a 20 year high in 2015. This spike in growth can be attributed to the Baby Boomer generation aging and in need of additional healthcare as well as Baby Boomer nurses retiring.  Currently, the US is experiencing a nursing shortage and there's no relief in sight.  If you have a love for nursing and are willing to earn your BSN, there's never been a better time to enter this field.
Web Designers: Employment for Web Designers is expected to grow more than 20% in the next 10 years especially with a surge due to the need for mobile friendly websites. In addition, their jobs have expanded to include such things as e-mail marketing.  In fact, designers now have a seat at the business table due to the need for SEO, metrics, click through rates, conversations and analytics. If the designer works as part of an in-house team, they will have access to these business intelligence tools. Today's highly creative and tech savvy web designers can expect to make top dollar.
Sustainability Professionals:  Whether you are a Sustainability Consultant, Environmental Scientist, Environmental Engineer, Corporate Responsibility Professional, Green Building Professional, or Agriculture Food Scientist, you are in great demand.  Sustainability is a hot field and growing so quickly that jobs we haven't even thought of yet may be the careers of the future.  A broad sustainability education is a great preparation for a career in this industry, but it is recommended that you focus on one of the specialties above that employers can't find enough of these days.
Personal Financial Advisors: Helping people with investments, taxes and insurance decisions are the main duties of a Personal Financial Advisor. The employment in this field is expected to have much faster growth than the average for all occupations over the next few years. The demand can be attributed to the aging population wanting to retire comfortably and an increase in life expectancies. However, there is a shortage of younger advisors coming into the industry. Only 6% of advisors are under the age of 30 and only 90 universities offer degree programs in financial planning. What the profession needs is much more advertising and informing students at the high school level that this is a rewarding career and booming profession.
What other "hot jobs" can you add to our list? Please comment below.