Direct Recruiters, Inc. is proud to be recognized by ERC as one of Northeast Ohio's 99 best places to work! This is the seventh time that Direct Recruiters, Inc. has received the NorthCoast 99 award.
Dan Charney, President of Direct Recruiters Inc. said, "We are honored to receive the NorthCoast 99 award once again this year. At DRI, we continuously strive to hire and retain top performers who exemplify our core values. Our core values are truly the backbone of our culture and this honor is a tribute to our work family that live them every day."
NorthCoast 99 is in its 20th year of recognizing great places to work for top performing people that drive results, provide competitive advantages, and allow businesses to innovate and grow. Applicants are evaluated based on policies and practices related to the attraction and retention of top performers, as well as data collected from employee surveys.
"We're extremely honored to recognize the 2018 NorthCoast 99 winners. These organizations have earned the right to call themselves a great workplace by their dedication to attracting, supporting, retaining, and motivating their Top Performers. ERC developed the NorthCoast 99 program with the hopes of inspiring local leaders to promote the great workplace movement," comments Kelly Keefe, President of ERC.
NorthCoast 99 is an annual recognition program that honors 99 great workplaces for top talent in Northeast Ohio. The program is presented by ERC (www.yourerc.com). ERC helps organizations create great workplaces by providing HR resources, training, and consulting services. Sponsors of the NorthCoast 99 program include: Anthem Blue Cross & Blue Shield, CareerCurve, Cleveland Magazine, Corporate Screening, ERChealth, Gino's Awards, iHeart Media, Mark Wayner Photography and Videography, Meyers, Roman, Friedburg, & Lewis, Oswald Companies, Staffing Solutions Enterprises, and Ultimate Software.
David Peterson, Managing Partner of Plastics & Flexible Packaging recently wrote an article for Plastics News titled 'Retaining Top Performers.' The article was featured in the August 13, 2018 printed issue.
David shared the costs of losing a top performer and what methodologies you, as an employer should use in your retention strategy. He included tips such as understanding your employees, incentivizing them, recognizing them, investing in them and listening to their feedback as ways to keep your top performers at your plastics organization.
To learn more about retaining top performers at your company, contact David Peterson at 440-996-0590 or dpeterson@directrecruiters.com.
Article published in Plastics News, August 13, 2018:
Retaining Top Performers in Your Plastics Organization
Stories of unhappy employees are the things of HR nightmares. Earlier this month, a former Apple Inc. engineer was accused of stealing technology for a Chinese technology startup.
Theft of company secrets may be an extreme example, however, losing key talent is always costly.
Cost of losing talent
The loss of top performers is felt in many ways within plastics companies. There is both a tangible and intangible cost associated to losing key talent. Vendor relations may be damaged; morale can suffer, and there's often added stress on the supporting team.
The cost of hiring and filling the gaping hole from the departure of a top performer is expensive. According to The Society for Human Resource Management (SHRM), the world's largest HR professional society, replacing a salaried employee costs 50 to 75% of their annual salary on average. However, the replacement costs can be as much as 213% of an annual salary for highly educated executive positions.
For example, the cost to replace a $100k Director at a plastics company can cost as much as $213,000. However, there are many things such calculations can't account for. These costs don't include the intangible, and often untracked, costs associated with employee turnover.
You simply can't place a price on your top performer's ability to lead his or her team or the subtle nuances they've learned during their time.
Why top performers seek other opportunities
Employees seek other opportunities for many reasons. Under appreciation, little room for advancement, or an uncompetitive benefits package may lead him or her to accept a new opportunity.
In spite of an often-tumultuous job market, plastic manufacturers have remained optimistic thanks to sustainability initiatives, robotics technology and the improved health of end markets. But there's an ever-present concern for maintaining key personnel within any organization.
This concern for retaining top performing talent hasn't changed since 2015 when HH Wong, Director of DuPont Performance Polymers North America, cited workforce issues to be one of the three greatest challenges within the industry.
Last year SHRM conducted employment job satisfaction research. Participants in the study noted trust between employees and senior management as one of the most important factors.
The largest disparity between employee importance and their associated satisfaction was their compensation. In spite of a generally satisfied workforce, the survey showed a surprisingly large number of employees seeking new opportunities. In fact, 40% of the employees surveyed said they would consider new employment outside their organization within the next year.
How to retain top performers
Even if you believe your employees are satisfied, you need to adopt a proactive retention strategy in order to retain your top performers. Consider the following methodologies to prevent the loss of your plastics organization's stars.
Understand them
It starts at the beginning. What type of employees are you hiring? Are you asking the right questions from the beginning?
Understanding your personnel from the start will lay the foundation for a strong, lasting relationship. Of course, there are certain factors you won't be able to predict. But, as much as you're able, make sure your new hire's goals align with your company.
DuPont Sustainable Solutions (DSS) has created a multi part process to accommodate the state of the current workforce. DSS acknowledges the shift within the market. Today there are a large number of new employees entering the workforce for the first time, many retiring, and few in the middle.
Part of understanding your employees is acknowledging what makes them tick. Today's workforce has a wider age gap than ever before. That means there's often a varying degree of preferences, backgrounds, and philosophies.
As Rebecca Knight of the Harvard Business Review pointed out, five generations will soon be working together. "But whether this multi-generational workplace feels happy and productive or challenging and stressful is, in large part, up to you: the boss. How should you relate to employees of different age groups," asks Knight.
The members of these generations have their own set of unique values and experience. Placing stereotypes aside, understanding the psychology of these different generations is important.
Incentivize them
The proverbial carrot remains a vital part of retaining your top performers. Competitive salaries, attractive bonus structures, and incentive programs should be a part of your corporate retention strategy.
However, there are supplemental motivators that can play a role in maintaining employee satisfaction in the plastics industry. Many corporate incentive programs seem like a great idea to management and human resource department but are less than motivating to the employees who should be motivated by them.
You can be creative with your incentives. A 2015 Fast Company article listed several unorthodox incentives programs that have proved successful for companies who have used them. The practical suggestions included an idea bounty, flexible work hours, onsite fitness centers, and offering equity within the company.
There are countless ways to motivate your top performers. It's up to your company to identify which methods work best within your organization
Recognize them
We would all agree that recognition feels good. But 79% of all employees feel undervalued because of a lack of recognition and appreciation according to research.
"Recognizing employees for their efforts and accomplishments is important in increasing engagement and loyalty and causes employees to do more great work," says Christina Chau, Manager of Global Research and Assessment at O.C. Tanner, a human resource consulting and services company that designs and helps implement employee recognition programs for clients in the U.S., Canada and Europe.
Nearly 75% of companies have recognition programs, but only 58% of employees know about them. When employees feel appreciated they experience more self-worth and are able to contribute to the company more effectively. Employee recognition encourages a positive, productive and innovative environment.
They're a few things to keep in mind when recognizing your top performers.
Public reward is best for a couple reasons. Recognizing your employees' success is appreciated by the recipient and it also shows everyone within the organization what work is appreciated and why.
Regular rewards are valued more than infrequent or tenure recognition. Milestones do little to increase an employee's happiness or motivation. In fact, 51% of employees said milestone awards have no impact on their view of their job.
Distribute rewards when they are unexpected. You want to offer employee recognition that is fair, but you also want to avoid creating expectations or entitlements.
The recognition should be given as close to the event as possible. Timely recognition will reinforce the positive feelings the employee is feeling at the time of the event. Additionally, this will strengthen your relationship with the employee.
You also should remember: employee recognition is personal. People like to receive appreciation in different ways. Understanding your employees will allow you to reward them accordingly.
Invest in them
Your average employees may be comfortable to ride the status quo, but top performers will always be looking for advancement.
In order to help employees be their best in every part of their job, organizations need to be proactive–creating opportunities for their team members to excel, and rewarding them for when they do.
Receiving industry designations and further education is a common desire among highly motivated employees. As the employer, you should anticipate your top performers' desire to go deeper within the plastics industry.  Be willing to invest in their professional development.
At the very least, be willing to pay the entry to plastics industry related events and seminars. But a company can go a step further and support their high achievers by providing tuition assistance for industry related courses and subsidize the cost of professional certification exams.
The Balance Careers points out that paying for ongoing professional development communicates that you value the relationship. It shows the employee that the company supports them and cares enough to help them advance.
Request their feedback
Once you've developed a retention strategy, you need to make sure it's working. Employee recognition programs are often perceived differently between HR and the rest of the employees. You need to evaluate whether your employees see any value in the rewards and incentives the company offers. The effectiveness of the program should be evaluated with a multifaceted approach.
This can be done informally through an honest conversation with key employees. And this should be done through a formal process done systematically on a regular basis.
HR Daily Advisor notes that it's imperative to adopt a systematic process for evaluating reward program effectiveness. "When you're calculating the values of these programs, it's really going to be a mix…but first you [need] a tool to measure it so you can take a look and really understand how effective your program may be or where you may have some ability to make some improvements," says Amanda Wethington, a senior associate of the Hay Group.
Evaluation should be done through the use of multiple perspectives and consistent processes. Conducting employee surveys, observing employee behavior, and assessing reward program results related to employee engagement and turner over rate are methods of reviewing your program's effectiveness.
Requesting ongoing feedback will help you identify areas you can improve in order to retain top performers.
Conclusion
In a thriving job market, you can't afford to lose your top performers. These invaluable employees should be treated as an asset at your plastics organization. As such, make sure you're proactively engaging these top performers to maintain their ongoing satisfaction.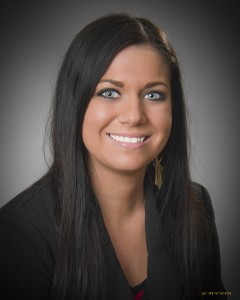 Kasey Fahey Kaiser,  Recruitment Manager - Healthcare Technology was recently featured on Managed Healthcare Executive for her advice and comments in the article, 'Four Ways Health Execs Can Advance Their Careers.'
The article states that 37% of healthcare executives are considering a career change within a year, highlighting the importance of being prepared to make that transition. Kasey provided helpful insights on the matter including how to position yourself, who to network with and how to be ready for an unexpected opportunity.
To contact Kasey: kkaiser@directrecruiters.com, 440-996-0861
Dan Miller, Director of Label & Narrow Web and Flexography was recently highlighted in Label & Narrow Web's article regarding the state of the economy for leaders in the label industry.
Dan shared the importance of retention and hiring and the idea that your employees are mission-critical assets in your organization.
Read the full article here.
Direct Recruiters, Inc. (DRI) is proud to announce the recent feature of Cherie Shepard, Director of Packaging, Material Handling & Food Processing, in MHEDA's "Women Who Inspire" story.
Cherie was nominated and profiled in the MHEDA Journal's Third Quarter Edition, where she shared what motivates her, her best skills, and how she has made the job at DRI 'her own.' Being at Direct Recruiters for over ten years working in the Packaging, Material Handling & Food Processing industries, Cherie has been known for her commitment to performance, quality and positive results when recruiting and building teams for the most recognized companies in the industry. She highlighted these traits in "Women Who Inspire," mentioning her passion for helping clients, candidates, and her team succeed.
MHEDA, the Material Handling Equipment Distributors Association is the premier trade association dedicated to serving the material handling community and has been a tireless advocate of women joining the industry. Cherie is a current member of MHEDA, participating in events and staying networked with industry professionals who are also involved.
According to Robert Cohn Managing Partner and Automation Practice Leader, "We are very proud of Cherie's recent feature in the MHEDA Journal as a woman who inspires. Cherie has been a strong leader at Direct Recruiters, founding the DRI Women's Group and serving as a positive role model and mentor for many members of the DRI team. This recognition is well-deserved and a testament to Cherie's hard work and dedication to the industries she serves."
Direct Recruiters, Inc. is proud to be named one of Ohio Business Magazine's Best Workplaces in Ohio for 2018!
Factors contributing to this award include 401(k) plans, company outings, and overall culture. This is DRI's second time receiving this award.
View the entire list and issue of Ohio Business Magazine here.
June 18, 2018
The Direct Companies of DRI and DCA are honored to be recognized as a Top Workplace in Northeast Ohio 2018 by the Cleveland Plain Dealer.
We are pleased to be a third-time recipient of this award in the small business category.
Northeast Ohio's Top Workplaces are selected based on an employee feedback survey administered by Energage. Questions are used to measure culture by surveying workers anonymously.
Direct Recruiters Inc. (DRI), Executive Search, has established a partnership with PRADCO, a woman-owned, talent assessment, development and management company that focuses on helping organizations make informed decisions through assessment tools that drive their organizational goals and grow their businesses.
The pairing with PRADCO will enable Direct Recruiters to provide clients with customized assessment solutions to fit their organizations' specific needs. In addition to Direct Recruiters' executive search services focused on recruiting, acquiring and retaining high-impact talent, clients will now have the option to utilize PRADCO assessments to determine which candidates are the right cultural, technical and organizational fit. Clients will be offered the use of several assessment options from PRADCO to measure candidate behaviors, tailored to client needs.
According to Dan Charney, President & CEO of DRI, "With the ongoing data-driven environment we are experiencing, our partnership with PRADCO will assist us in our goal of providing customized solutions that help our clients hire top talent for mission-critical positions. PRADCO set themselves apart from their competitors because they share in our belief that talent acquisition is not a one-size-fits-all proposition. The organizations that are enjoying the most success in this current business cycle are those that have a customized recruiting strategy based on their own specific needs."
Direct Recruiters, Inc. (DRI), has joined MHEDA, the Material Handling Equipment Distributors Association. MHEDA is the premier trade association dedicated to serving the material handling community. MHEDA programs and services are accessed by thousands of industry professionals each year who are seeking to help their business stay competitive and employees stay connected.
As a part of this network of industry professionals, DRI is able to access employee education, best practices benchmarking and industry information all specific to the material handling industry.
Cherie Shepard, Director of Packaging, Material Handling, & Food Processing at DRI said, "Direct Recruiters has great relationships with current members of MHEDA. These partner companies have sung the praises of MHEDA over the years and we are excited to be a part of this growing organization. We look forward to participating in upcoming events and to becoming active members of MHEDA."
For 35 years, Direct Recruiters, Inc. has been recognized as the relationship-focused search firm that assists Automated Material Handling Equipment organizations with recruiting, acquiring, and retaining high-impact talent for mission-critical positions. We have been a trusted partner for some of the most progressive companies in the industry.
The Material Handling Equipment Distributors Association (MHEDA) is the only national trade association dedicated solely to improving the proficiency of the independent material handling distributor. MHEDA represents close to 650 companies in the material handling equipment business. Located in suburban Chicago, the association provides services to companies seeking to improve their business through education, networking, benchmarking and best practices. For more information, visit www.mheda.org.
For more information on Direct Recruiters and their new involvement with MHEDA, contact:
Cherie Shepard, Director of Packaging, Material Handling & Food Processing
440-996-0582 / cshepard@directrecruiters.com
Jason Herbert, Practice Leader of Packaging, Processing & Material Handling
440-996-0591 / jherbert@directrecruiters.com
Still Growing Strong Since 1983
Direct Recruiters, Inc. (DRI) is proud to announce their 35th Anniversary. They plan on a full year of celebrations to show appreciation for their clients, employees, and vendors.
Founded in 1983, DRI started as an employment agency serving the local Cleveland, OH market. Over time, DRI evolved into a top International Executive Search firm comprised of over forty experienced Recruiters, Project Managers, Researchers and Operations professionals. Initially DRI focused on placing professionals in the Supply Chain Industry with a special emphasis on the Automatic Identification and Data Capture industry. Soon after being recognized as a leader in the Supply Chain space, DRI applied the same formula to various other vertical markets and began a hyper-growth phase which continues today.
With Dan Charney at the helm as President & CEO, DRI has added a large number of practice areas including: Automated Packaging & Material Handling Equipment, Automation & Sensors & Controls, Consumer & Professional Technologies, Cybersecurity, Electronic Security Technology, Energy & Sustainability, Food Service & Processing Equipment, Government Technology, HVAC/R, Healthcare IT, Labels, Life Sciences, Military Transition, Military Leadership Excellence, Pharmaceutical Manufacturing Processing Equipment, Plastics & Flexible Packaging, Robotics, Supply Chain & Logistics, and Vehicle Technology. DRI also launched a sister company, Direct Consulting Associates (DCA), back in 2011. DCA is the contract staffing arm of the business that has gained a substantial reputation for delivering exceptional Healthcare IT talent on a contract basis.
According to Mr. Charney, "Our success can be attributed to the combination of staying current with the ever-changing job market, taking risks by entering emerging markets, maintaining long-standing client relationships, and attracting some of the best talent in the search industry. We also owe a tremendous amount of credit to Sheldon Myeroff, our Founder. Under his direction and leadership, the company flourished. He inspired us through his actions and words to believe in creating something great. We would not be where we are without our team of Partners and Associates who are truly our backbone. They live to our core values every single day and are driven to be the number one search firm in the country that offers customized employment solutions for our clients. We are so proud of what we have built at DRI and the fact that we're still growing strong after 35 years in the business."
DRI has helped thousands of talented people enhance their careers and at the same time helped thousands of clients achieve their corporate goals. They have also been recognized for their work. In 2017 alone, DRI was honored with 7 prestigious local and national awards including Inc. Magazine's Best Workplaces, Inc. 5000, and Staffing Industry Analysts' Top 100 Search Firms. DRI also thinks it's important to give back. They make a difference in their community through an annual toy drive for children in area hospitals, the annual 5K Race for the Place supporting cancer patients and their families, and collecting food donations for area food banks.