DRI is pleased to announce that they have been named to the Inc. 5000 List for 2017 as one of the fastest growing companies in America. This is the fifth consecutive win for DRI.
"We are truly honored to make the Inc. 5000 list again for 2017," said DRI President, Dan Charney."Making the list gets harder every year and we're very proud to have achieved the kind of growth that put us on the list for the fifth time.  Our success is a direct reflection of our dedicated and amazing team as well as our valued clients."
DRI's sister company, DCA (Direct Consulting Associates) also made the list as a first-time honoree.
As Inc. 5000 winners, DRI & DCA are in the company of many well-known and respected powerhouse businesses including Intuit, Zappos, Under Armour, Microsoft, GoPro, and many more.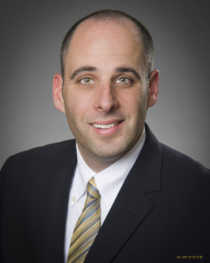 On June 29, 2017, Hunt Scanlon Media published the article, 10 Reasons Why Some Candidates Fail to Land the Job, featuring insights from top executive search consultants. Dan Charney, DRI President & CEO, offered his comments on why some candidates fall short in job interviews.
The Direct Companies of DRI & DCA have been recognized as Top Workplaces for 2017 by the Cleveland Plain Dealer and WorkplaceDynamics! We are pleased to be a second-time recipient of this award in the "small business" category. Top Workplaces singles out companies that receive the highest ratings from their employees.
Walter Groszewski has joined Direct Recruiters, Inc. as Director of Client Partnerships, HIT & Life Sciences.
Walter has over thirty-two years of experience in Business and Information Technology and over twenty of those years have been spent in the Healthcare and Life Sciences where he held several leadership positions.  He has an extensive background in cultivating deep client relationships and launching new businesses in Healthcare.
In addition, Walter is a proven Sales Executive that has consistently exceeded targets and demonstrated experience with consultative selling, complex solution sales and delivery of engagements and has been recognized with many awards for his achievements.
Walter is a passionate, innovative leader who has helped drive the transformation of the Healthcare and Life Sciences industries by helping them leverage the effective use of technology to improve operations.
According to Mike Silverstein, Managing Partner of Healthcare IT & Life Sciences, "I am really excited to welcome our new Director of Client Partnerships, Walter Groszewski, to our HIT & Life Sciences team here at Direct Recruiters. Walter brings an incredible amount of Healthcare experience and expertise and will be invaluable in our ability to provide great service to our market."
Walter holds an MBA in Management from Pace University and a BS in Computer Science and Mathematics from Manhattan College.
Contact information: Walter Groszewski 914-954-8056 / wgroszewski@directrecruiters.com.
Direct Recruiters is one of the highest-scoring businesses with standout employee engagement
Direct Recruiters, Inc. (DRI), Executive Search, is proud to have been named one of Inc. Magazine's Best Workplaces for 2017, the publication's second annual ranking in the fast-growing private company sector.  Inc. Magazine's Best Workplaces features DRI at the following link: https://www.inc.com/best-workplaces/list/size/small.
The list is the result of a wide-ranging and comprehensive measurement of private American companies who have created exceptional workplaces through vibrant cultures, deep employee engagement, and stellar benefits. Out of thousands of applicants, Inc. singled out just over 200 winning companies.
Built in partnership with employee engagement and work culture experts Quantum Workplace of Omaha, Nebraska, Inc.'s Best Workplaces list is a magnifying glass on how innovative companies can truly raise the bar in hiring and retaining the best talent.
What does it take to become a company that workers want to be part of? Inc. magazine says it's more than good pay and good perks – it's also about having a clear purpose, a sense of humor, and leadership that makes the two work together.
"We are honored to be named as an Inc. Best Workplace for 2017," says Dan Charney, President & CEO of DRI. "This recognition truly matters to us since we continuously strive to make DRI a company where good people want to do great work. They are the foundation and heart of our business. Our culture has evolved to meet their personal needs and professional growth because no matter how good your business model is, without happy and engaged employees, it's not likely to succeed."
The 2017 Inc. Best Workplaces Awards assessed applicants on the basis of benefits offered and employees' responses to a unique, 30-question survey fielded by each of the applying companies. Responses were evaluated by the research team at Quantum Workplace. For its results to qualify, each company had to achieve a statistically significant response rate based on employee count. Survey scores account for employer size to level the playing field between small and large businesses. All companies had to have a minimum of 10 employees and to be U.S.-based, privately held, and independent – that is, not subsidiaries or divisions of other companies.
While researching the entries, Inc. and Quantum saw distinct themes develop:
Strong company cultures breed stunning individual and team performance.
Workers at the best companies don't view their employers as sugar daddies. They aren't mesmerized by whatever giveaways seem to be the latest fad—be it gourmet lunches or beer fridges.
When employees feel valued by their organization, they are far more likely to be engaged. This single factor proved to be one of the largest drivers of employee engagement.
At DRI, our employees have been empowered to determine their destiny. We have an entrepreneurial environment which gives employees the freedom to carve out their own niche, create a clear path to career advancement, and earn unlimited income.
"By introducing an employee survey into this year's Best Workplaces selection process, we've really raised the bar. Companies that don't score at the very top of their peer group don't make the cut. So, our hats are off to the winners. They all excelled at engaging their workers, making them feel appreciated, and aligning them with a mission. And remember, that's not just our opinion: The employees told us that themselves."
About Direct Recruiters
Since 1983, Direct Recruiters, Inc. has been recognized as the relationship-focused search firm that assists top-tier organizations with recruiting, acquiring, and retaining high-impact talent for mission-critical positions. For more information, visit us at www.directrecruiters.com.
About Inc. Media
Founded in 1979 and acquired in 2005 by Mansueto Ventures, Inc. is the only major brand dedicated exclusively to owners and managers of growing private companies, with the aim to deliver real solutions for today's innovative company builders.  Winner of Advertising Age's "The A-List" in January 2015, and the National Magazine Award for General Excellence in both 2014 and 2012. Total monthly audience reach for the brand has grown significantly from 2,000,000 in 2010 to over 40,000,000 today.  For more information, visit http://www.inc.com/.
About Quantum Workplace
Quantum Workplace is an HR technology company that serves organizations through employee engagement surveys, action-planning tools, exit surveys, peer-to-peer recognition, performance evaluations, goal tracking, and leadership assessment. For more information, visit www.quantumworkplace.com.
Dan Charney, President & CEO of DRI, talks about new search model, Direct Retention with Stephen Sawicki, Managing Editor – Hunt Scanlon Media.
Executive search firm Direct Recruiters, Inc. (DRI), which focuses on the talent needs of small to mid-sized companies, is backing up its executive searches with a retention guarantee of its placements for one to two years. Direct Retention, as the firm calls its new product offering, revolves around a thorough evaluation of candidates by DRI as well as expert independent partners. Read Full Interview
Unprecedented…Executives Monetarily Guaranteed to be Retained for 1 to 2 years
Direct Recruiters is proud to unveil their new ground-breaking Riskless Retained Executive Search appropriately named Direct Retention.

Direct Retention by Direct Recruiters, Inc. (DRI) is disrupting the search industry with its Money-Back Guaranteed Retained Search. Specifically designed for small and medium size companies, Direct Retention focuses on acquiring, assessing, delivering, and retaining Senior Level Executives and other key professionals without any financial downside.
How can we do this? By presenting only those candidates who have been fully vetted by us and our independent consultants of Pradco, Organizational Consulting Group, Dinn, Hochman & Potter, LLC and HR & Relo Advisors. Respectively, their expertise range from behavioral assessments, compensation studies, legal support for non-competes, and relocation assistance.
According to Dan Charney, President & CEO of DRI, "Direct Retention is an innovative executive search model. We've joined forces with independent consultants who are known for best practices in their fields as a means to offer total employment solutions for clients seeking to fill leadership positions. We are backing our product with an unprecedented retention guarantee. We've listened to our clients and the future is not just the recruitment of top-notch senior level management, but the need for seamless onboarding and long-term retention.
For more information regarding Direct Retention, visit http://www.directrecruiters.com/direct-retention/.
The announcement appeared in Yahoo Finance, MorningStar, The Miami Herald, Synacore, and CharlotteObserver.com.
Direct Recruiters, Inc. is pleased to announce that Bill Wood has joined them as an Executive Recruiter for the Supply Chain/Logistics and Military Transition Practice Areas. Bill is passionate about helping candidates find the right careers/positions and clients find candidates that improve their organizations.
Bill brings a diverse professional background to DRI. He served a total of 12 years (United States Army and United States Coast Guard) in the military, the last five years as a commissioned officer in the United States Coast Guard. Post-military, Bill held sales positions with Michelin and Ethicon managing large territories and high dollar accounts.
Bill earned his B.S. from Excelsior College, Albany, New York.
Bill recently returned to Northeast Ohio after living in Fredericksburg, Virginia. Bill, his wife, and 2 kids are happy to be back and closer to family and friends.
Contact Bill Wood at 216-253-0744 or bwood@directrecruiters.com.
Direct Recruiters is pleased to announce that Rick Simon has joined them as the Director of Automotive Technologies for their Michigan office.
Rick has been an Engineering Sales and Operations professional for thirty years. He has experience in a variety of areas including Automotive Technologies, Defense, Automation, IT, Special Application Tooling, and Alternative Energy.
Rick is a valuable addition to the DRI team since he brings a wealth of knowledge in Automotive Technologies including smart technologies, alternative fuel vehicles, electrical vehicles, self-driving/autonomous cars, infotainment systems, etc. In addition, he is very client focused. His goal is to help organizations within the Automotive industry find the talent required to fill positions for sustainable long-term growth. He knows the importance of building relationships with automotive technology clients in order to fully understand which candidates will be the best cultural and organizational fit.
According to Dan Charney, DRI's President & CEO, "We are excited to have Rick join our team. He is a well-respected executive search professional who will help us manage and grow our footprint in the North American High-Tech Automotive Technologies market. Rick brings great integrity and years of proven search experience and I could not imagine a better fit for us."
Contact Rick Simon at 248-782-9915 / rsimon@directrecruiters.com.
On April 6th, Plastics News featured an article highlighting David Peterson's recent presentation at the Plastics News Executive Forum. David spoke to plastics firms and executives on how to attract, hire, and retain Millennials in the industry. Read more on "Solving the Millennial Riddle."