June 18, 2018
The Direct Companies of DRI and DCA are honored to be recognized as a Top Workplace in Northeast Ohio 2018 by the Cleveland Plain Dealer.
We are pleased to be a third-time recipient of this award in the small business category.
Northeast Ohio's Top Workplaces are selected based on an employee feedback survey administered by Energage. Questions are used to measure culture by surveying workers anonymously.
Direct Recruiters Inc. (DRI), Executive Search, has established a partnership with PRADCO, a woman-owned, talent assessment, development and management company that focuses on helping organizations make informed decisions through assessment tools that drive their organizational goals and grow their businesses.
The pairing with PRADCO will enable Direct Recruiters to provide clients with customized assessment solutions to fit their organizations' specific needs. In addition to Direct Recruiters' executive search services focused on recruiting, acquiring and retaining high-impact talent, clients will now have the option to utilize PRADCO assessments to determine which candidates are the right cultural, technical and organizational fit. Clients will be offered the use of several assessment options from PRADCO to measure candidate behaviors, tailored to client needs.
According to Dan Charney, President & CEO of DRI, "With the ongoing data-driven environment we are experiencing, our partnership with PRADCO will assist us in our goal of providing customized solutions that help our clients hire top talent for mission-critical positions. PRADCO set themselves apart from their competitors because they share in our belief that talent acquisition is not a one-size-fits-all proposition. The organizations that are enjoying the most success in this current business cycle are those that have a customized recruiting strategy based on their own specific needs."
Direct Recruiters, Inc. (DRI), has joined MHEDA, the Material Handling Equipment Distributors Association. MHEDA is the premier trade association dedicated to serving the material handling community. MHEDA programs and services are accessed by thousands of industry professionals each year who are seeking to help their business stay competitive and employees stay connected.
As a part of this network of industry professionals, DRI is able to access employee education, best practices benchmarking and industry information all specific to the material handling industry.
Cherie Shepard, Director of Packaging, Material Handling, & Food Processing at DRI said, "Direct Recruiters has great relationships with current members of MHEDA. These partner companies have sung the praises of MHEDA over the years and we are excited to be a part of this growing organization. We look forward to participating in upcoming events and to becoming active members of MHEDA."
For 35 years, Direct Recruiters, Inc. has been recognized as the relationship-focused search firm that assists Automated Material Handling Equipment organizations with recruiting, acquiring, and retaining high-impact talent for mission-critical positions. We have been a trusted partner for some of the most progressive companies in the industry.
The Material Handling Equipment Distributors Association (MHEDA) is the only national trade association dedicated solely to improving the proficiency of the independent material handling distributor. MHEDA represents close to 650 companies in the material handling equipment business. Located in suburban Chicago, the association provides services to companies seeking to improve their business through education, networking, benchmarking and best practices. For more information, visit www.mheda.org.
For more information on Direct Recruiters and their new involvement with MHEDA, contact:
Cherie Shepard, Director of Packaging, Material Handling & Food Processing
440-996-0582 / cshepard@directrecruiters.com
Jason Herbert, Practice Leader of Packaging, Processing & Material Handling
440-996-0591 / jherbert@directrecruiters.com
Still Growing Strong Since 1983
Direct Recruiters, Inc. (DRI) is proud to announce their 35th Anniversary. They plan on a full year of celebrations to show appreciation for their clients, employees, and vendors.
Founded in 1983, DRI started as an employment agency serving the local Cleveland, OH market. Over time, DRI evolved into a top International Executive Search firm comprised of over forty experienced Recruiters, Project Managers, Researchers and Operations professionals. Initially DRI focused on placing professionals in the Supply Chain Industry with a special emphasis on the Automatic Identification and Data Capture industry. Soon after being recognized as a leader in the Supply Chain space, DRI applied the same formula to various other vertical markets and began a hyper-growth phase which continues today.
With Dan Charney at the helm as President & CEO, DRI has added a large number of practice areas including: Automated Packaging & Material Handling Equipment, Automation & Sensors & Controls, Consumer & Professional Technologies, Cybersecurity, Electronic Security Technology, Energy & Sustainability, Food Service & Processing Equipment, Government Technology, HVAC/R, Healthcare IT, Labels, Life Sciences, Military Transition, Military Leadership Excellence, Pharmaceutical Manufacturing Processing Equipment, Plastics & Flexible Packaging, Robotics, Supply Chain & Logistics, and Vehicle Technology. DRI also launched a sister company, Direct Consulting Associates (DCA), back in 2011. DCA is the contract staffing arm of the business that has gained a substantial reputation for delivering exceptional Healthcare IT talent on a contract basis.
According to Mr. Charney, "Our success can be attributed to the combination of staying current with the ever-changing job market, taking risks by entering emerging markets, maintaining long-standing client relationships, and attracting some of the best talent in the search industry. We also owe a tremendous amount of credit to Sheldon Myeroff, our Founder. Under his direction and leadership, the company flourished. He inspired us through his actions and words to believe in creating something great. We would not be where we are without our team of Partners and Associates who are truly our backbone. They live to our core values every single day and are driven to be the number one search firm in the country that offers customized employment solutions for our clients. We are so proud of what we have built at DRI and the fact that we're still growing strong after 35 years in the business."
DRI has helped thousands of talented people enhance their careers and at the same time helped thousands of clients achieve their corporate goals. They have also been recognized for their work. In 2017 alone, DRI was honored with 7 prestigious local and national awards including Inc. Magazine's Best Workplaces, Inc. 5000, and Staffing Industry Analysts' Top 100 Search Firms. DRI also thinks it's important to give back. They make a difference in their community through an annual toy drive for children in area hospitals, the annual 5K Race for the Place supporting cancer patients and their families, and collecting food donations for area food banks.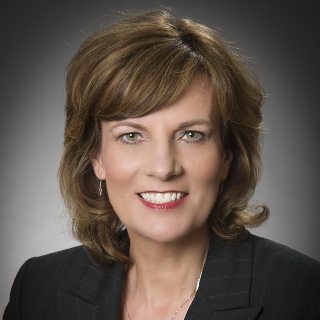 Cherie Shepard, Director of Material Handling, Packaging & Food Processing was recently featured in Material Handling & Logistics for her article regarding seven talent trends in store for 2018 in the material handling and logistics industries. Read her article titled "Material Handling Talent Trends for 2018" for more insights and information on talent trends. 
David Peterson was featured on Plastics News for his article, "The Top Plastics Talent Trends for 2018." In the article, David covers seven trends that will help shape the workforce in the Plastics industry this year. Contact David for questions or comments regarding the latest talent trends in the Plastics Industry.
The Direct Companies of Direct Recruiters, Inc. (DRI) and Direct Consulting Associates (DCA) are pleased to announce the promotions of two employees.
Jordan Freireich has been promoted to Director of Finance and Operations. Joining the Direct Companies in 2013, he previously served as IT Manager. In this role, Jordan managed, maintained, and implemented company technology initiatives. As Director of Finance and Operations, Jordan will be responsible for establishing financial policies, procedures, controls, financial reporting systems, and managing vendor relationships.
Christy Fox has been promoted to Director of Marketing. Formerly Marketing Specialist at the Direct Companies, Christy created company collateral, managed social media, and maintained the company website. As Director of Marketing, Christy will provide companywide marketing strategy relating to all marketing functions including content, digital, and design.
According to Dan Charney, President, "We are excited about the promotions of Jordan and Christy on our Operations team. Their expertise, skills and leadership they bring to the team will enhance the growth of both Direct Recruiters and Direct Consulting Associates, as well as provide invaluable support to our recruiting professionals."
The announcement of these promotions were also featured on Crain's Cleveland Business on January 21, 2018. See the 'People on the Move' feature, here.
Dan Miller, Director of Label & Narrow Web and Flexography was recently featured on Label & Narrow Web for his article, "Five Industry Trends to Watch in 2018." Dan shared his insights into recruiting and employment trends to watch for in the Label & Narrow Web industry. Read the entire article here. 
December 20, 2017
Robert Cohn, Managing Partner was featured on Automation.com December 18th for his article "Automation & Industrial Technology Talent Trends for 2018." Read the entire article here.
December 18, 2017
On December 12, 2017, David Peterson, Managing Partner of
Plastics and Flexible Packaging wrote a blog featured on packagePRINTING. David wrote about the 5 Soft Skills to Look for in Prospective Packaging and Printing Employees. Read the blog here: http://www.packageprinting.com/post/5-soft-skills-to-look-for-in-prospective-packaging-and-printing-employees/