Supply Chain Management Executive Search Services
Direct Recruiters provides executive search services to place executive and senior level supply chain talent for organizations across the United States. We recruit supply chain executives, C-level officers, managers, directors, and various other professionals across supply chain management.
Supply chain management (SCM) is the design, planning, execution control and monitoring of raw materials all the way to the final product. Professionals within supply chain management handle goods in and goods out processing, warehousing, distribution, 3PL/4PL contracted business, inventory management, procurement and distribution. With the goal of adding value, supply chain management professionals typically take an integrated approach to streamline all supply chain efforts. Direct Recruiters Supply Chain recruiters provide customized search services to leading organizations in order to achieve their supply chain goals and initiatives.
Our supply chain recruiters provide clients and candidates with a thorough process including sourcing, recruiting, acquiring and retaining top level candidates. We have an extensive network of supply chain professionals and vast supply chain management industry knowledge.
Submit Your Resume | Request a Recruiting Proposal | DRI Recruits Supply Chain Managers | Logistics Analysts | Procurement Directors | Strategic Sourcing Managers | For U.S. Corporations | Engage an Executive Search Firms | Call Tom Clark at 440-996-0874 for more info
Contact Practice Leader, Tom Clark at tclark@directrecruiters.com or 440-996-0874 for more information or to discuss a fee structure for supply chain management executive search.
Find more resources and information regarding our Supply Chain & Logistics practice area services: 
Direct Recruiters Supply Chain Practice Area
Direct Recruiters Logistics Practice Area 
Direct Recruiters Supply Chain & Logistics Testimonials
Logistics, Transportation and Procurement Executive Search
Recruit a Chief Supply Chain Officer (CSCO) in the USA
Recruit a Chief Procurement Officer (CPO) or a Chief Supply Chain Officer (CSCO)
Recruit a Logistics or Transportation Manager, VP, SVP, Director or C-Level Executive
Recruit a Supply Chain Management or Executive Position in the USA
Fees to Recruit Supply Chain and Logistics Managers in the USA Start at 20%
Engage a Logistics and Transportation Executive Search Firm
Engage a Supply Chain Management Executive Search Firm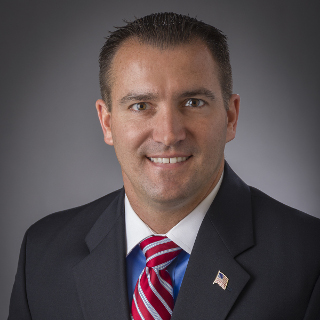 Partner and Practice Leader Supply Chain & Logistics, Military Transition, and Military Leadership Excellence