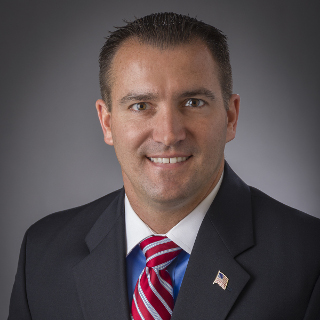 Partner and Practice Leader Supply Chain & Logistics, Military Transition, and Military Leadership Excellence
tclark@directrecruiters.com
Tom Clark is Partner and Supply Chain & Logistics Practice Leader at DRI and he also leads DRI's Military Leadership Excellence and Military Transition Practices.  He has held leadership roles across Direct Recruiters Permanent Placement and Contract Staffing businesses (formerly known as Direct Consulting Associates) and was instrumental in aligning the businesses to offer our clients total, customized, performance-based recruiting solutions.  Tom's experience managing with high growth, multi-division, multi-billion dollar businesses is a great compliment to his military leadership experience.  He is a former U.S. Army Captain and Airborne Ranger that led troops in combat in the global war on terrorism and served as a subject matter expert on logistics.  Tom then successfully built and led teams at organizations like Staples, Cardinal Health, and Cleveland Clinic.  He has a proven track record in for-profit, nonprofit, government, publicly traded, privately held organizations, and even launched a start-up.
Tom is the President of the Council of Supply Chain Management Professionals Cleveland Roundtable and also serves CSCMP as the Regional Advisor for the Middle Atlantic and New England Regions.  His 20+ years of experience in supply chain and operations leadership designing, planning, leading execution, control, and monitoring of supply chain activities to create, build and grow net value with a customer-focused integrated approach spans the spectrum of supply chain.  Tom has been involved with Toastmasters International for many years and regularly is called on as a subject matter expert to speak on Supply Chain & Logistics, Leadership, Talent Management, Lean Six Sigma / Operational Excellence / Continuous Improvement, and Public Speaking.  He is a certified Lean Six Sigma Black Belt.  Tom is a Supply Chain Services Management Officer graduate from the US Army Quartermaster Center & School, Fort Lee, Virginia.  He also earned his Bachelor of Science in Business Administration from John Carroll University, Cleveland, Ohio with a dual major in Business Management and Logistics.
Tom's unique background and experience helps him to identify exceptional talent from Chief Supply Chain Officer to Logistics Analyst and everything in between.  Tom Clark is one of the most resourceful supply chain recruiters, logistics recruiters and military leadership excellence recruiters in the United States. He and the team he has developed have also been able to identify and deliver top Sales and Sales Management talent in this space.  His best clients, from emerging start-ups to Fortune 100 corporations, rely on him as a talent partner that brings a consultative approach aimed at helping them deliver results for their customers by strengthening their team.
Tom and his wife have 2 children. Outside of work, Tom enjoys spending time with family and friends, coaching various youth sports, especially wrestling, and watching Ohio State Football.
Contact Tom Clark: 440-996-0874
Supply Chain Recruiters | Logistics Recruiters | Executive Search | Open Roles 
Find more resources and information regarding our Supply Chain & Logistics practice area services: 
"DRI understood my skillset and worth better than I did. They were able to match my personal attributes and career competencies with the right company, at the right time, and at a higher echelon position than I could have achieved…
Read More